Having Sutton is by far one of the best things that has ever happened to me. She made me a mom and has taught me so much. I feel like she and I will always have a special kind of bond. And even though raising kids is hard and exhausting, I know I'm going to look back at these years with so much joy. Being able to have photos like the ones in this post where she was so excited to get to do photo shoots with me and dress like mommy will be so incredibly special.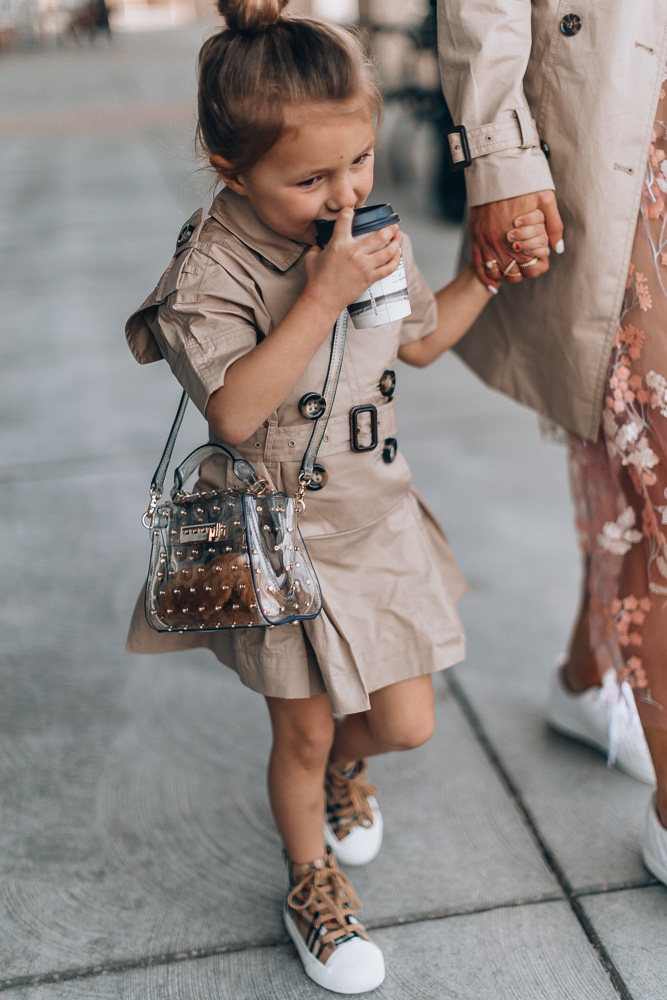 And speaking of our outfits, I have to give a special shoutout to mytheresa. They have such an amazing selection of kids clothes and help make adorable shoots like this possible. Sutton always loves anything from mytheresa, and it's where I love to shop all my designer purchases too! They just launched their kids wear that have a huge selection of brands for kids like Burberry, Acne Studios, Zimmerman and many more!
With all of that said, as you tell, I've been reflecting on my time with Sutton and thinking about all I've learned from being her mom. I thought I'd share those things with you guys today and I encourage you to do the same with your little ones. It's such a wonderful way to put things in perspective and think back on all the magical memories.

1 // Be grateful for the little things
As adults, I think we can get swept away in only big picture things. We forget how to stop and be thankful for the smallest things in life. I look at Sutton and I see so much excitement happen over simple things like finding a dandelion that's growing in the grass at the park. It just reminds me to be thankful for all things – big and small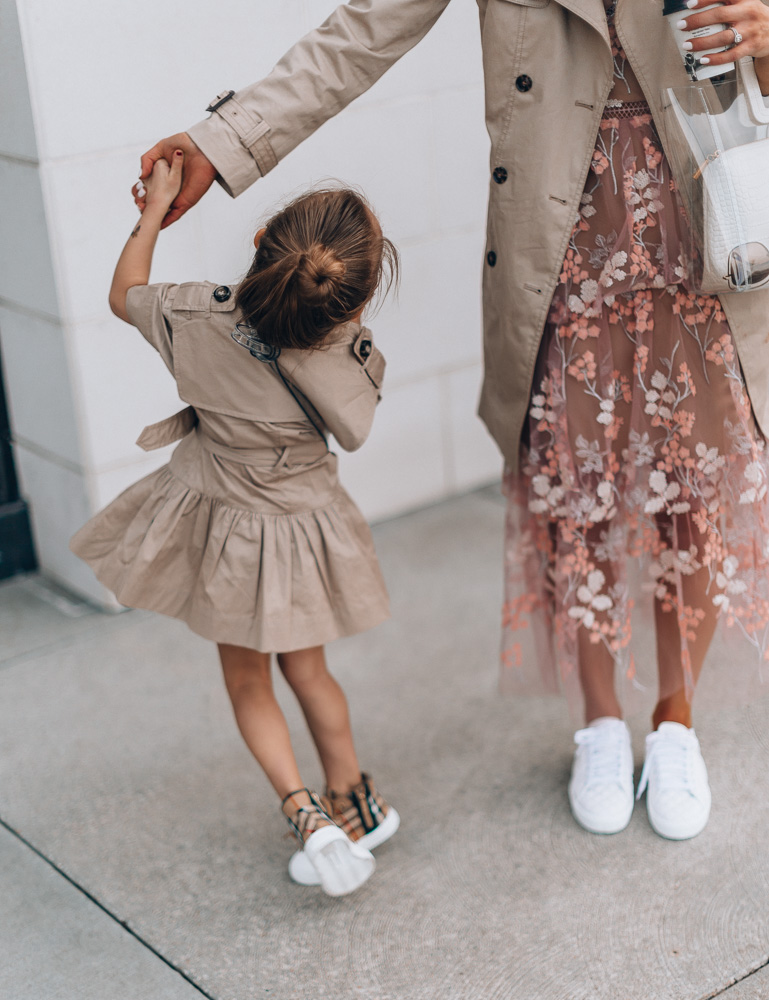 2 // Every day can be a fresh start
Children don't hold grudges, they wake up with a clean slate every day and don't let squabbles with friends or family spill over to another day. I try to emulate this attitude the best I can because there's no use in putting energy into anything negative, right? Right!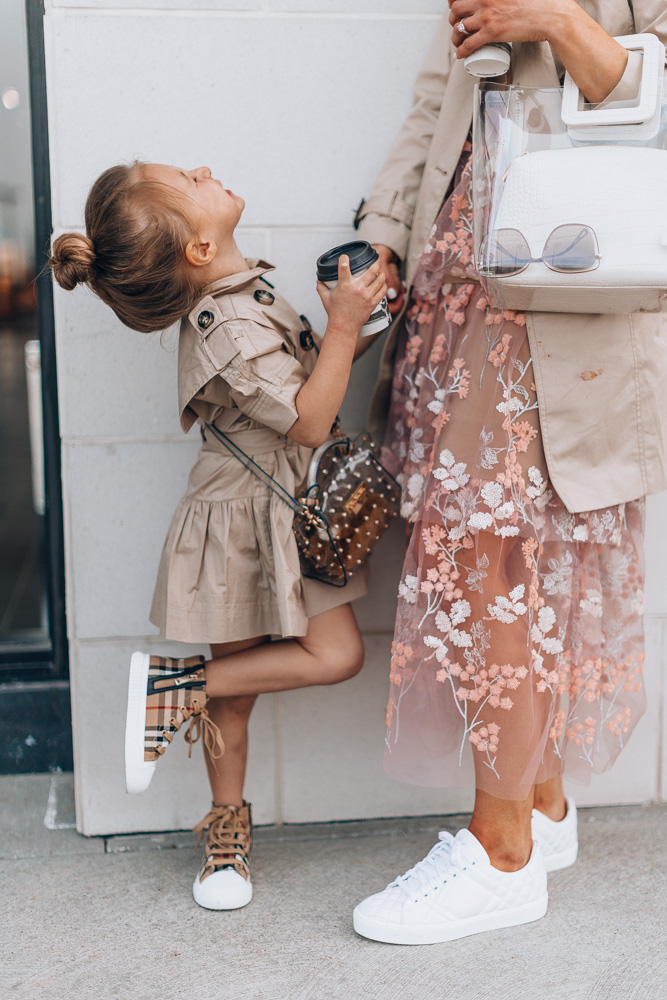 3 // Laugh every day, be silly and let loose
If there's one thing children can teach adults, it's to be silly. Kids are entertained by the simplest things and I think it's a good reminder for us adults to not take life too seriously. Loosen up and laugh with your kids, even after a stressful, long day. Honestly, those are the days I lean on my kids the most to bring me a smile.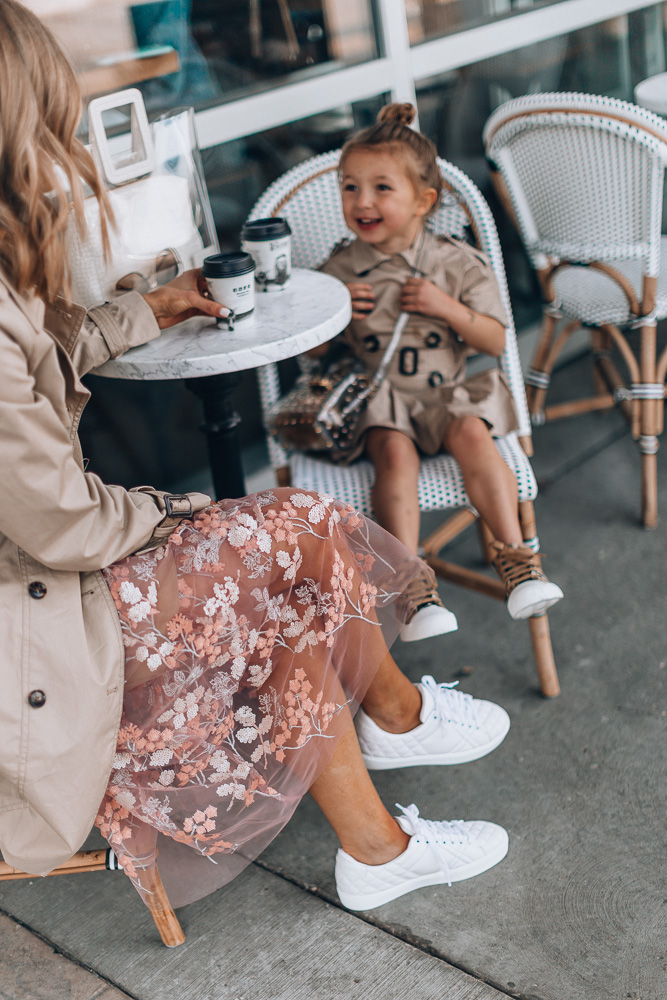 4 // Notice the small things
Watching both Sutton and Greyson grow has been amazing. Witnessing all their firsts has had me noticing even the smallest things, which is something I've unintentionally started doing for everything now and I love it. Things like beautiful light at the end of the day or hearing birds chirp. They're the smallest things, but I've learned to appreciate them so much.

5 // If you set your mind to something, you can do it
One of my absolute favorite things about Sutton is her mindset that anything is possible. She doesn't understand why something can't happen, so to her, anything can happen! It's reminded me that no dream is too big if I set my mind to it and work hard.


What have your kids taught you? And let me just give one more big thank you to Mytheresa for helping to create amazing mommy and me moments for Sutton and me with their amazing clothes, I'm so grateful!
​Becky xxSutton's outfit details:
Dress // Sneakers // Bag similar //
My outfit:
Dress // Sneakers // Trench similar here // Bag // Sunglasses

A big thanks to mytheresa for sponsoring this post!