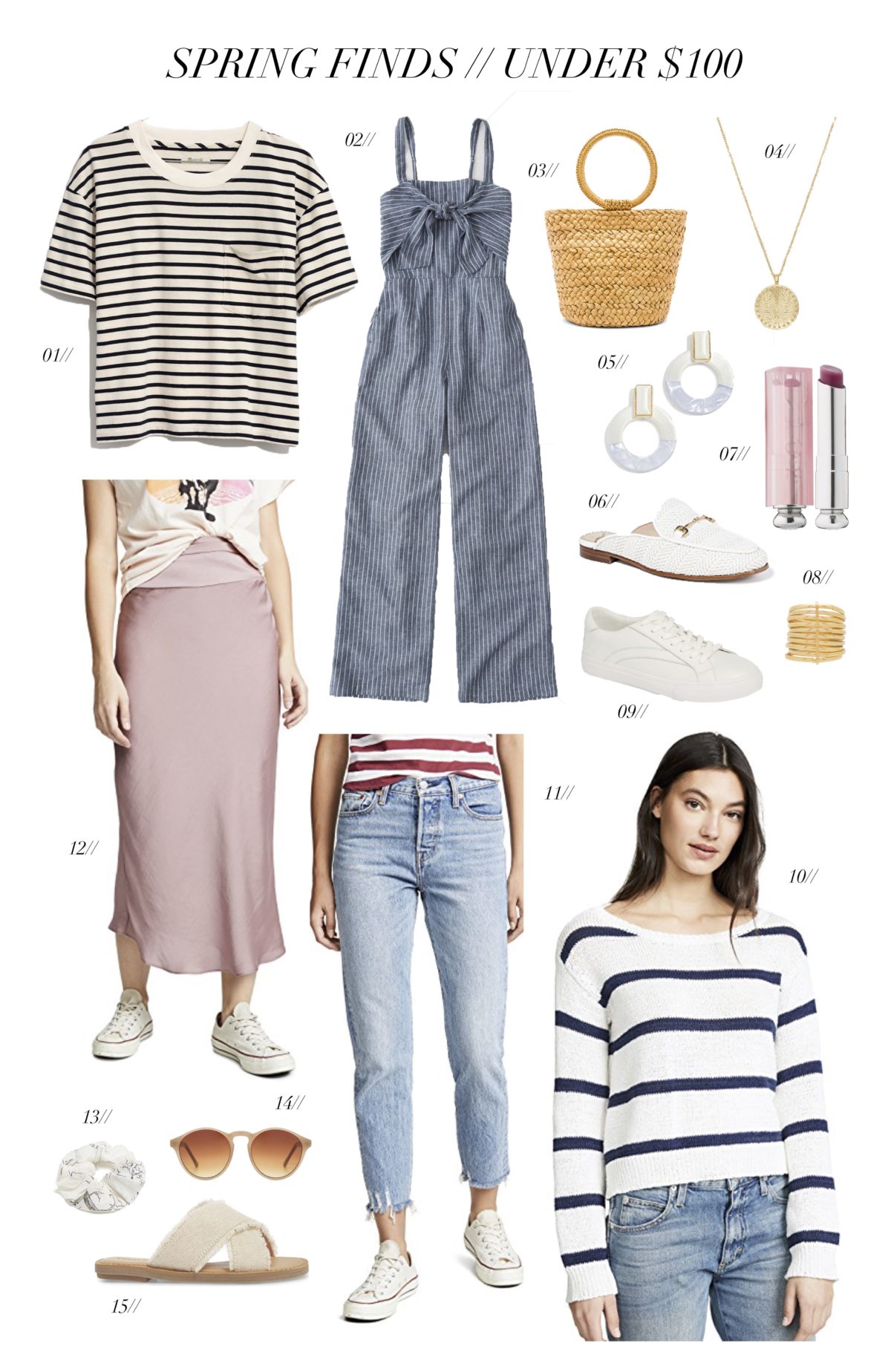 Spring is right around the corner and I couldn't be more excited for the change of season. I love each season because it's so refreshing to change up our wardrobe. I found some new items that I'm loving for Spring and they are all under $100.
01// Stripe Shirt 02// Jumpsuit 03// Handbag 04// Pendant Necklace 05// Earrings 06// Mules 07// Lip Balm 08// Ring 09// White Sneakers 10// Stripe Sweater 11// Jeans 12// Midi Skirt 13// Silk Scrunchie 14// Sunglasses 15// Slides
Stripes are always perfect for Spring. I love wearing a stripe shirt like this with jeans or a light striped sweater with a pair of shorts.
I wear a pendant necklace almost everyday and this is a new one I just found and I'm loving it.
This lip stick is more like a lip balm. It goes on a lot lighter and it super hydrating. I'm obsessed with the color – sheer berry.
Midi skirts have been a new trend that I love. If you've been following for a while you know I love pairing a dress or skirt with sneakers and the midi skirts are no exception. These sneakers would be perfect with this skirt.
With spring approaching- what is your favorite part about the new season?
Xx Becky