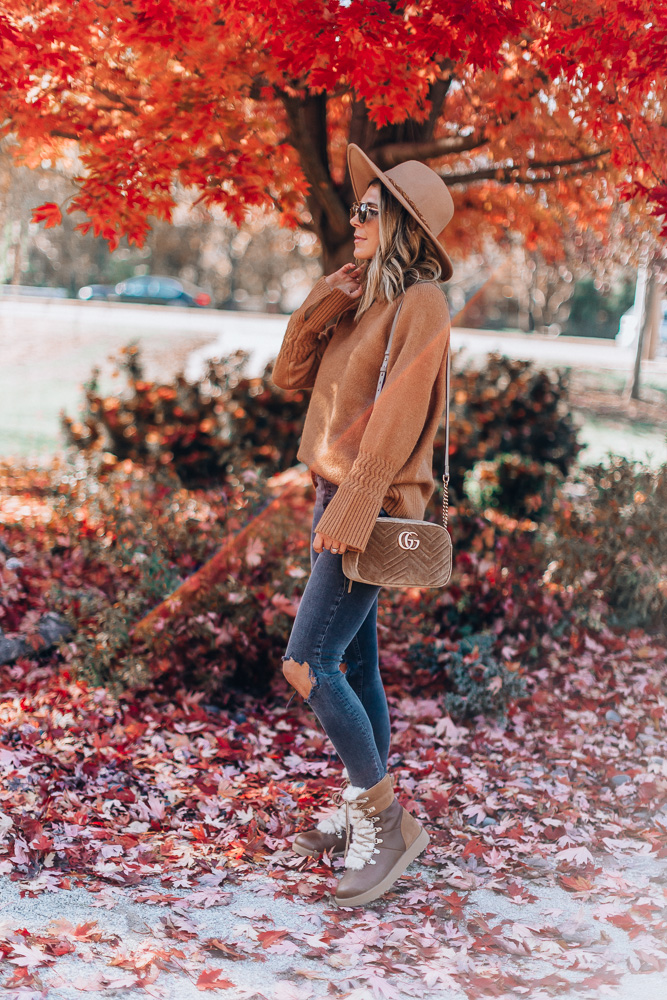 Fall is in full swing and my heart is so happy! I look forward to this time of year so much and try to soak in every last minute of it while it's here. I get lots of questions about my "formula" for putting together my ultimate fall look, so I thought I'd share. Truth is, it's very simple and only requires a few core pieces. I tried to represent everything I look for in these two outfits, so hopefully, this helps you put together your best fall outfit yet!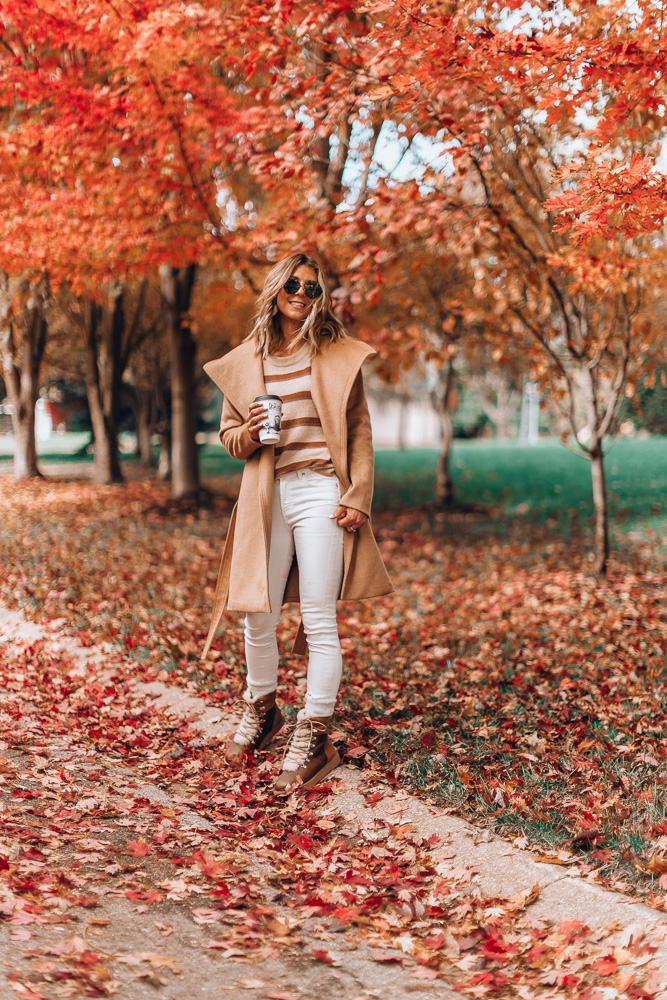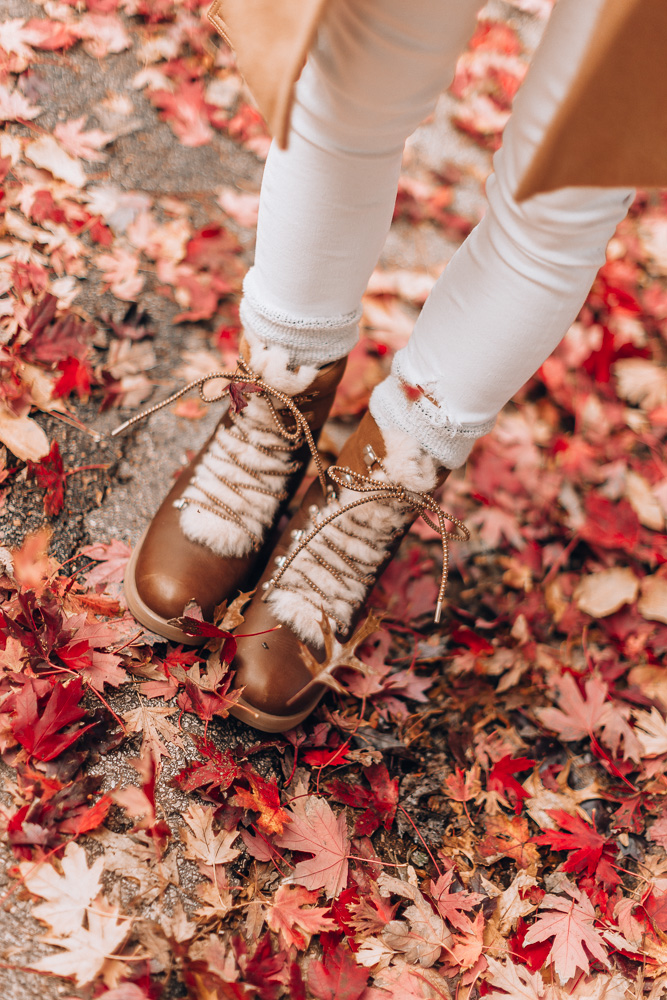 Ugg boots
First and foremost, you've got to head to Shoes.com to get yourself a pair of Ugg boots. They're an absolute staple when it comes to putting together fall/winter outfits. They can be worn with just about anything and are so warm and comfortable. I like checking Shoes.com first because their prices are usually the best. They also have the most fashion-forward options, so if you're looking for all the trendy shoes/boots you see in your Instagram feed, Shoes.com is the place to go! More favorite Ugg styles for fall below!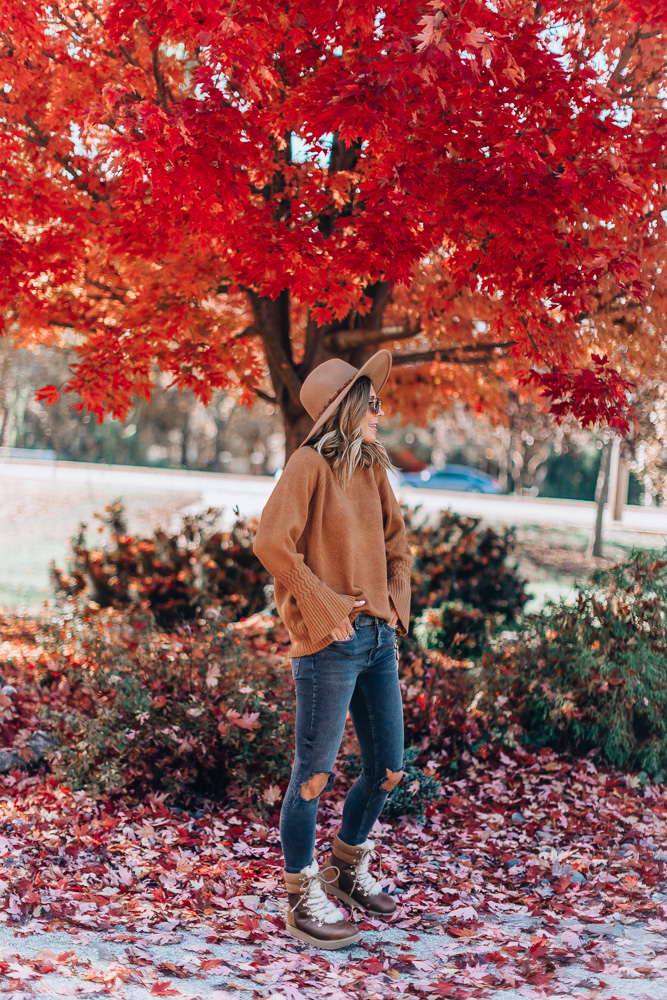 A good pair of jeans
Good jeans are key to any look in my opinion but especially fall. You want to have a few different washes and styles to go with your Ugg boots, so don't be afraid to mix it up a bit. To show you the boots really are versatile, I went for white skinnies and a black distressed pair. Of course a traditional blue denim wash would go great as well! A few favorite jeans options for fall below by clicking on the thumbnail.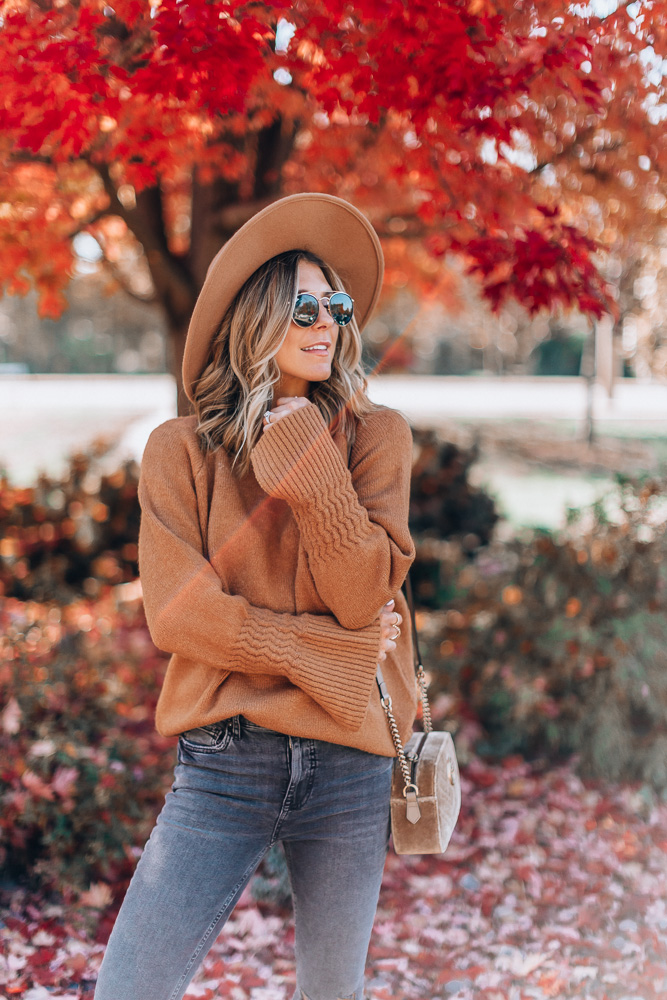 Something camel-colored
Camel is my all-time favorite color when it comes to cozy knits and jackets. It's classic and goes with everything. Black and camel is a particular favorite of mine. Wearing a camel sweater with black jeans and the brown Ugg boots is a great way to break the myth that shades of brown can't be worn with black.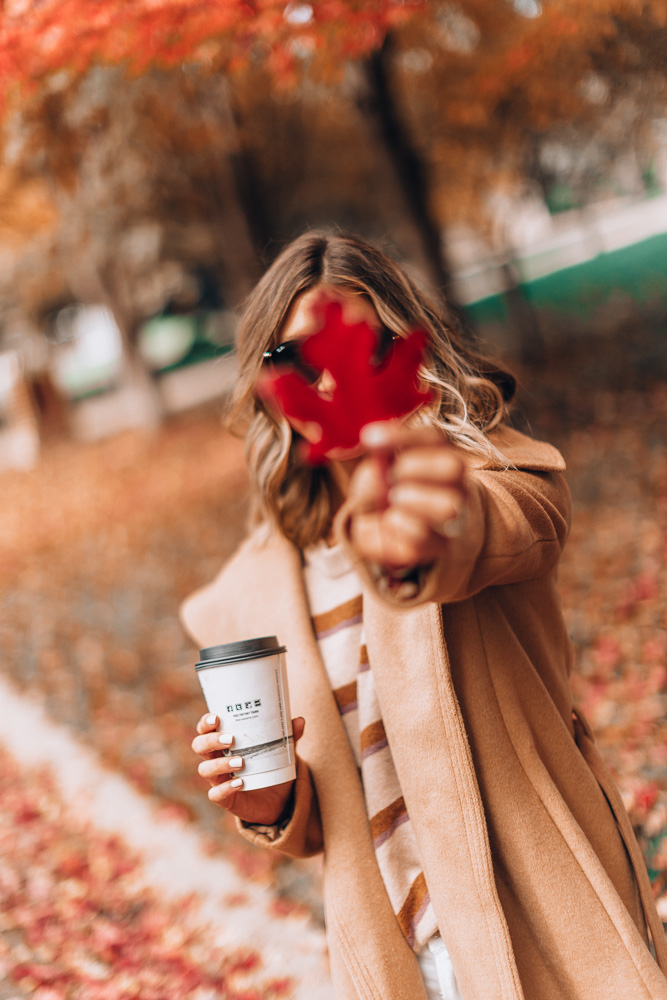 Coffee
And last but not least, a good coffee or latte is the final ingredient for my fall look. I think I'm holding a coffee in about 90% of my Instagram and blog photos, so the proof is in the pictures, ha! More more of my favorite fall coffee drinks, read here!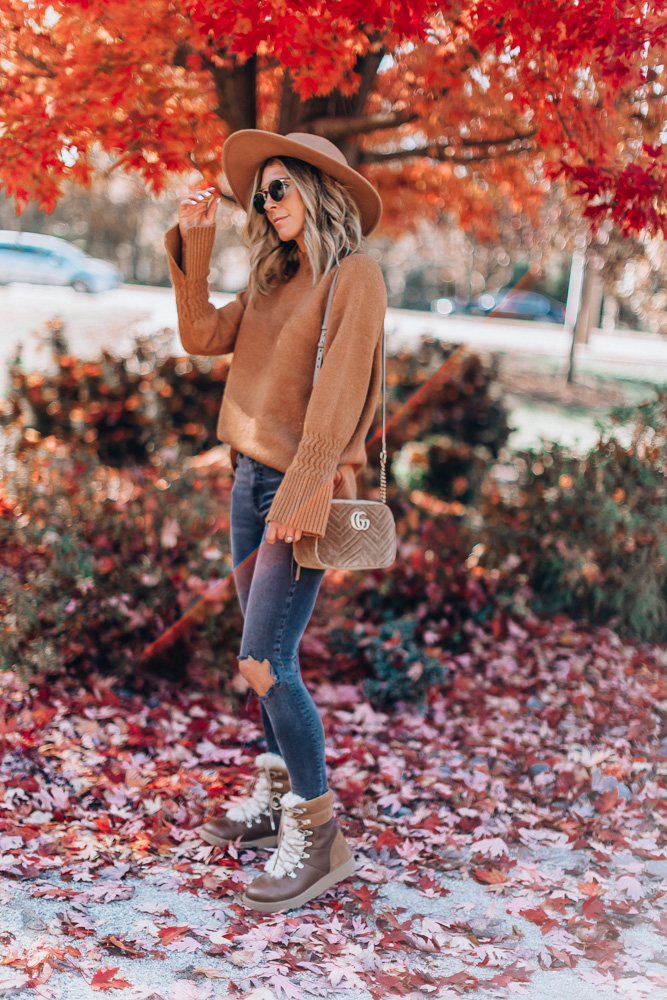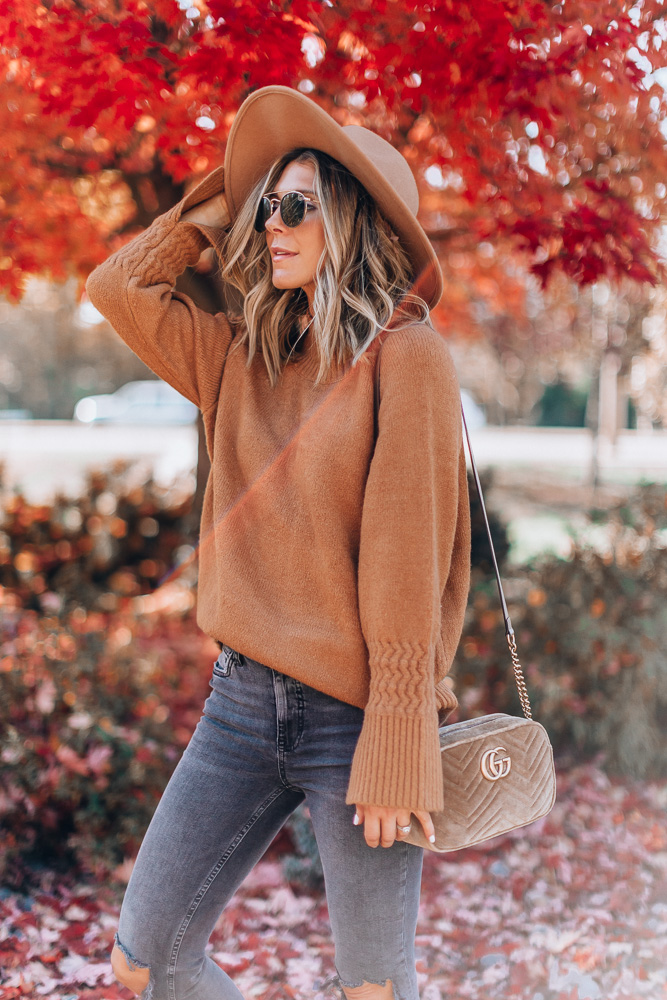 What's your fall must-have? Have you ever shopped at Shoes.com? Definitely make sure to check it out for the best variety in Uggs and a lot of fall options.
As always, thanks for reading!
Becky xx
A big thanks to Shoes.com for sponsoring this post!