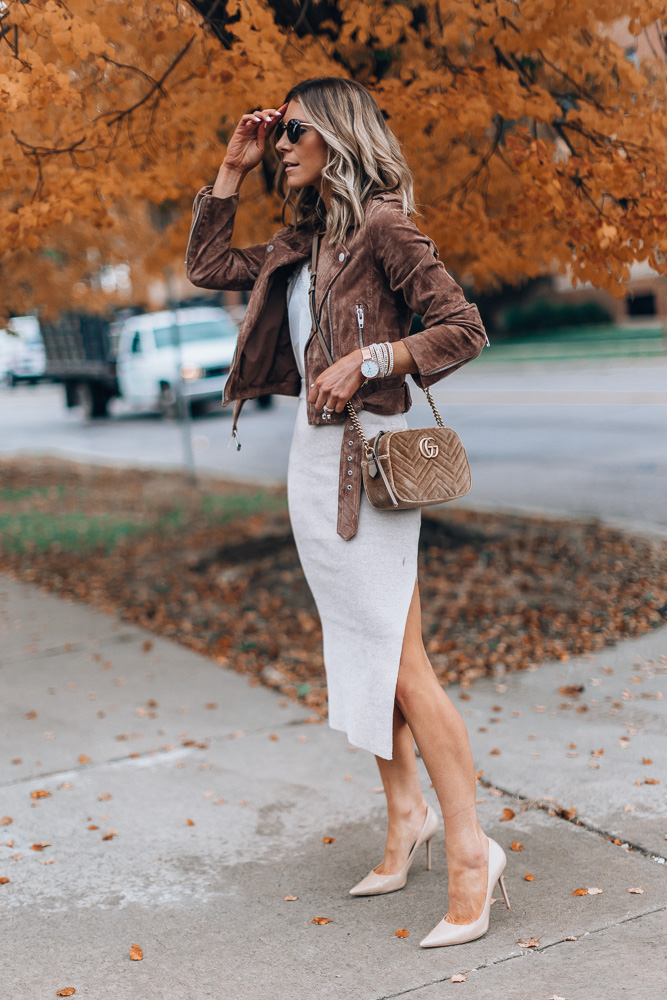 You probably I'm obsessed neutrals by now. It's not that I don't like color, I just love a neutral palette. I feel like it sets the stage for chic accessories, which, surprise, surprise, I also like to keep on the neutral side. Simple, but stylish. If you've been following along for a while, you've probably noticed I tend to reach for the same things over and over, so I thought I'd share my little formula for everyday accessories.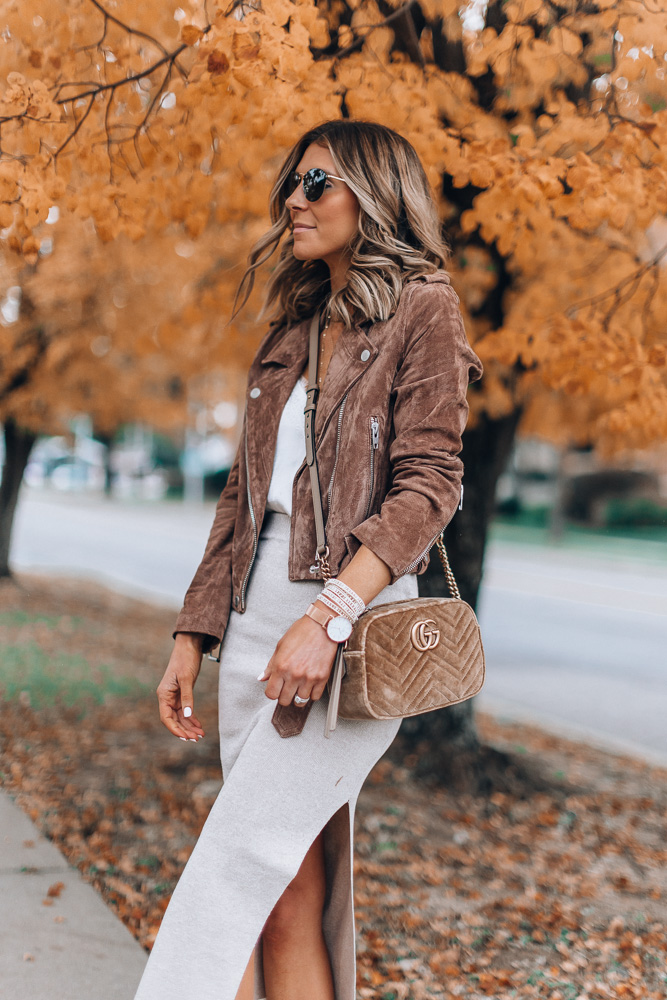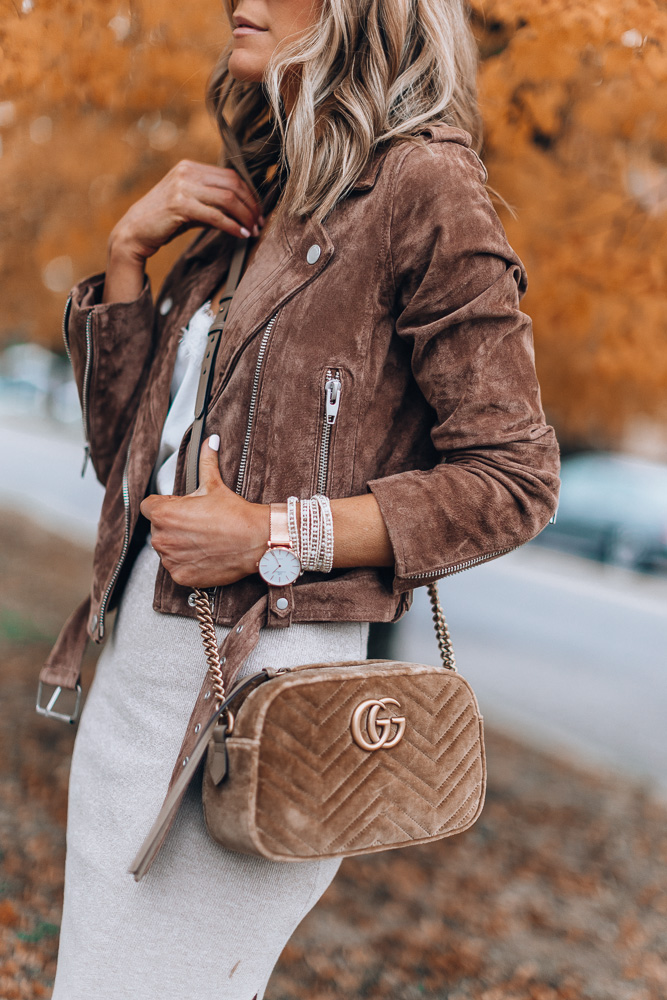 A simple watch
This rose gold watch from Victoria Emerson is a must-have. It's classic and the quality is unmatched. With phones constantly glued to our hands these days, watches don't serve as the practical accessory like this used. Of course, they're still good for telling time, but I like to wear this Emerson watch because not only is it functional, it's very stylish.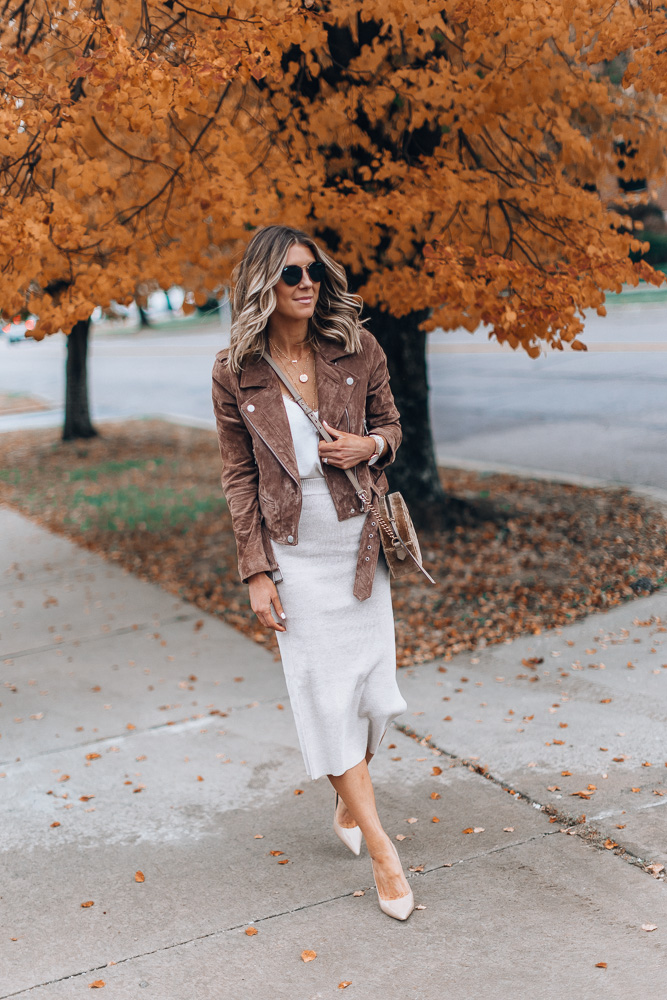 Gold coin necklaces
I almost never leave the house without at least one gold coin necklace. My favorite way to style them though is layered with two or three. You can wear them with athleisure or dress them up for a date/girl's night, so your cost per wear is basically nothing. I love these zodiac coin necklaces from Victoria Emerson.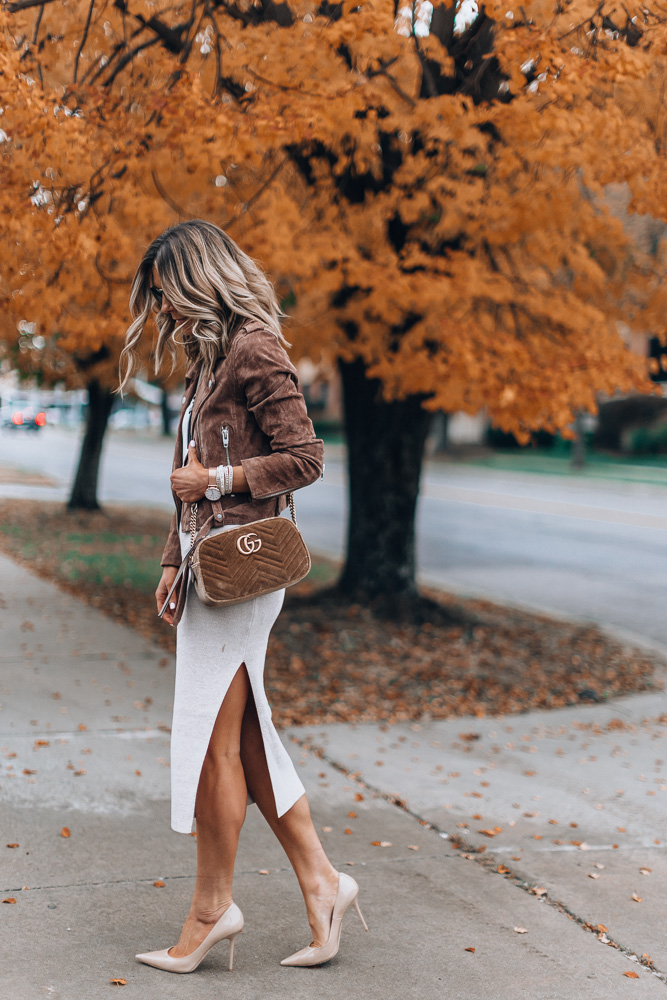 Leather bracelets
Victoria Emerson does it again with this crystal on leather bracelet. Each one is handmade, which I love! It's a stunning, neutral accessory that goes with literally any outfit. If you're looking ahead to the holidays, this would make an amazing gift for a mom, friend or family member. At only $32, it would be perfect to get for all your girlfriends!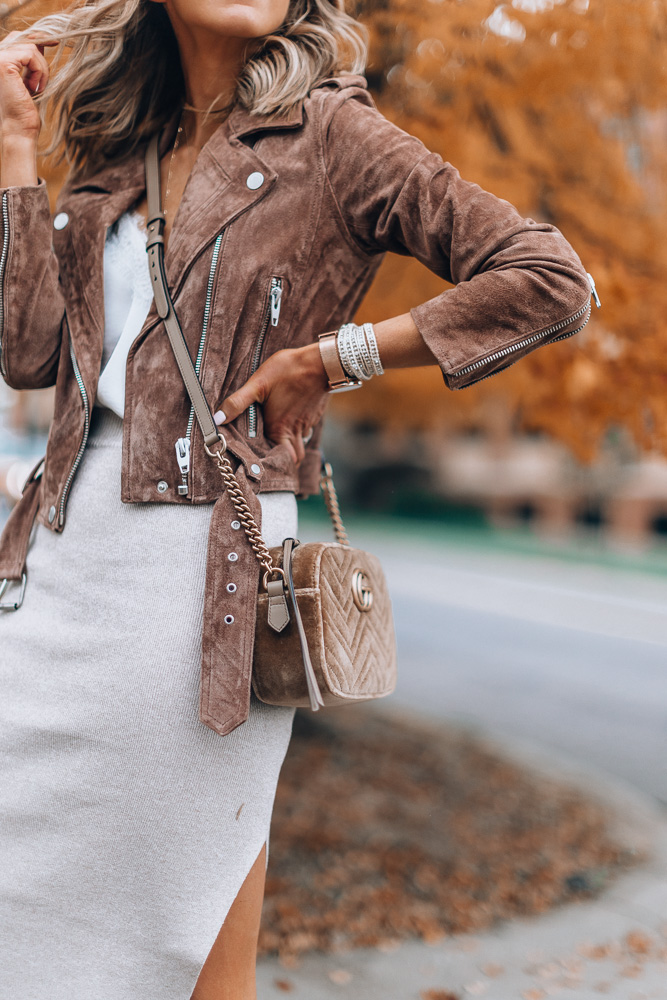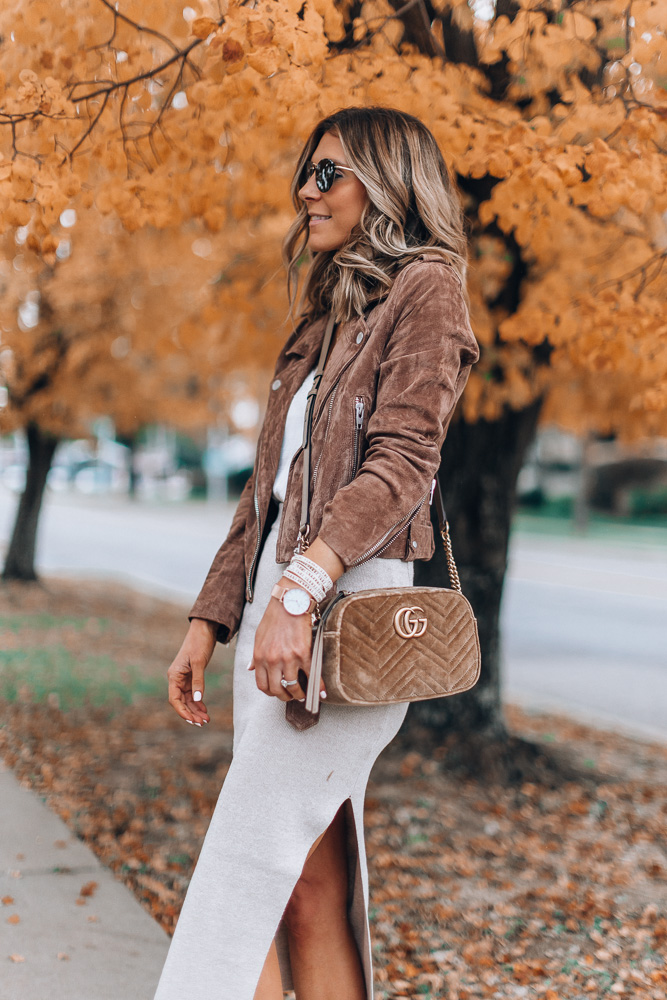 A lux handbag
Luxury handbags are my number one weakness. They can elevate any outfit and they almost never go out of style. In fact, vintage bags are even coveted! The Gucci bag I'm wearing here is one of my favorites and I guarantee I'll still be carrying it around for years to come!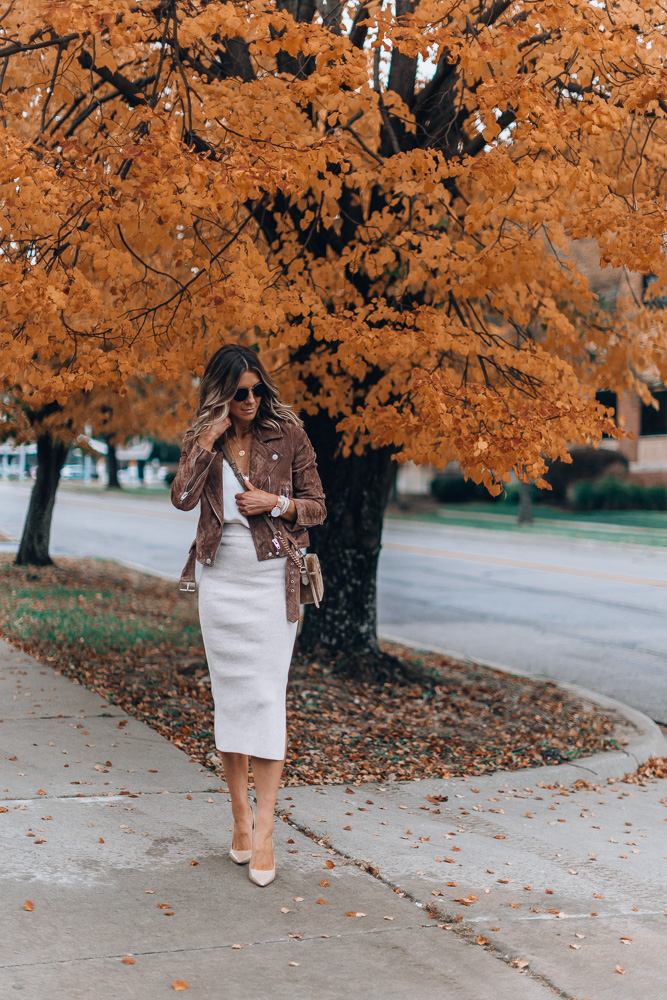 What are your must-have accessories? Do you have something you can't leave the house without?
Becky xx
Outfit details:
Suede Moto Jacket // Pencil Skirt // Bag // Watch // Wrap Bracelet 
SHOP MY LOOK

A big thanks to Victoria Emerson for sponsoring this post!