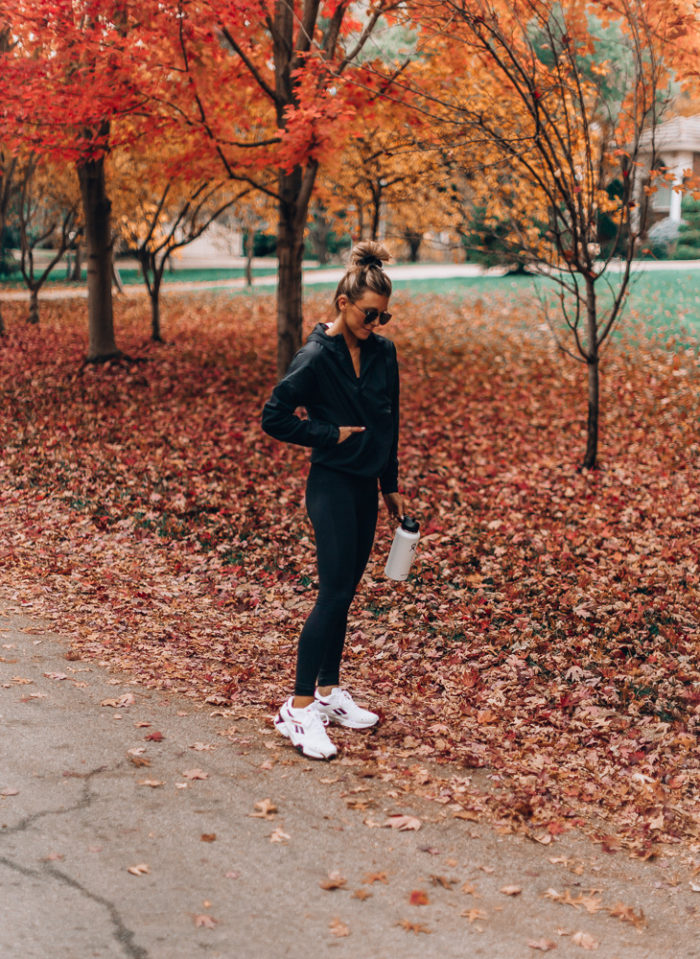 A few months ago, I shared how I balance being a mom and staying fit. It's honestly one of my most-asked questions, so I thought I'd revisit the topic.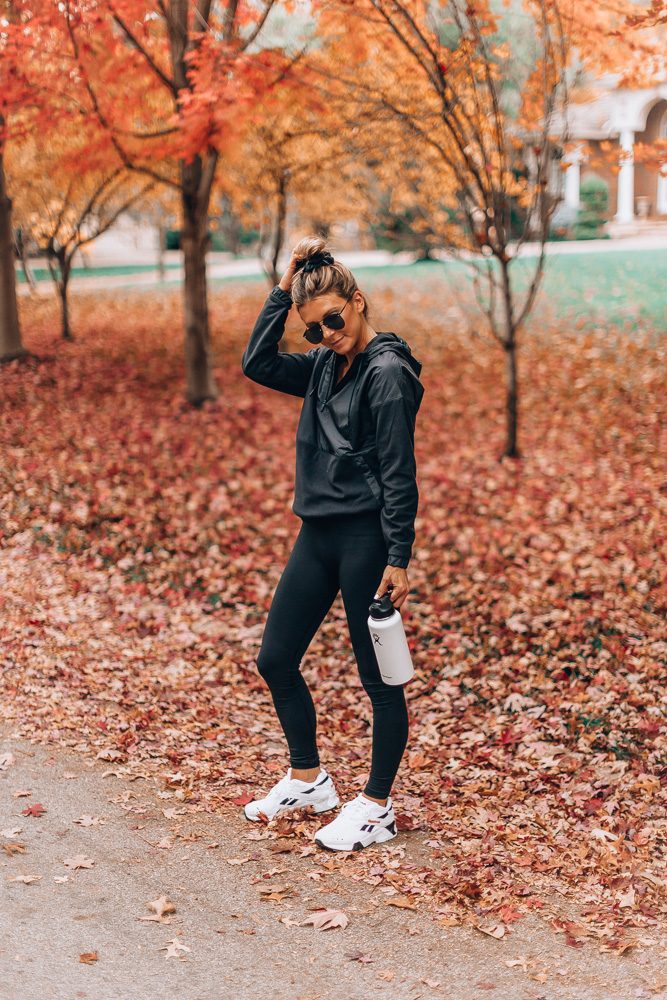 If you're a mom, you know it's not easy at all, but it's definitely possible to squeeze in movement throughout the day if it's a priority. Here's the thing though, sometimes a workout doesn't always mean going to the gym and sweating for an hour straight. More often than not, especially lately, it looks like me slipping into my favorite Reebok athleisure and exercising with Sutton and Greyson. If you're skeptical, here's how I make working out with the kids happen.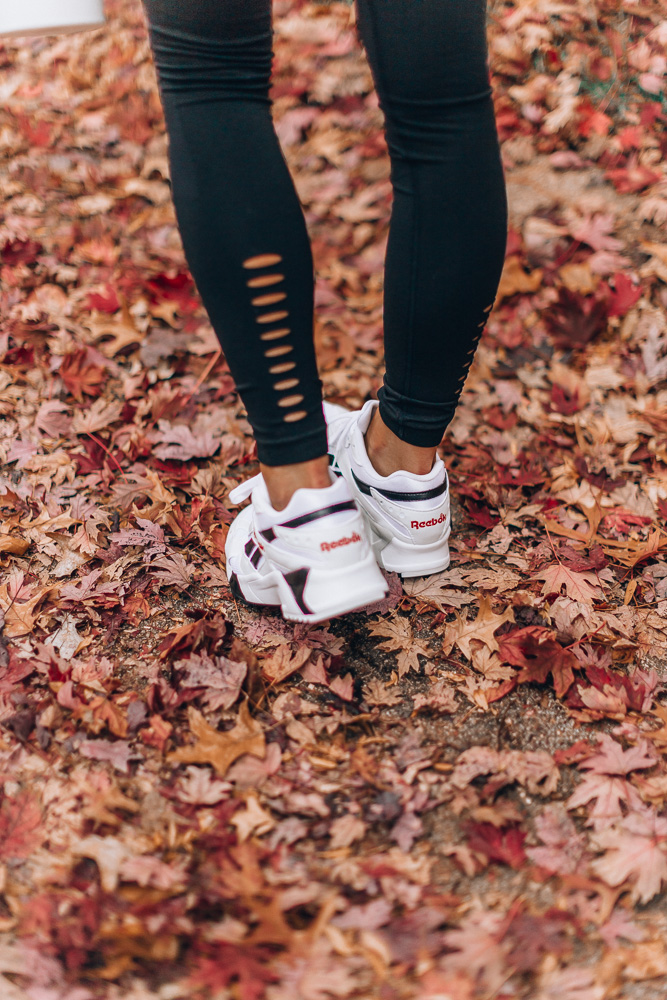 Always have athleisure ready and waiting
Cute athleisure is the key to workout motivation (at least for me) and Reebok checks that box. The leggings are some of the softest and most comfortable I've worn in a while. And let's just talk about the sneaker for a second. It's sturdy enough for light exercise, yet falls into the trending "dad sneaker" category (but in a cute way, right?).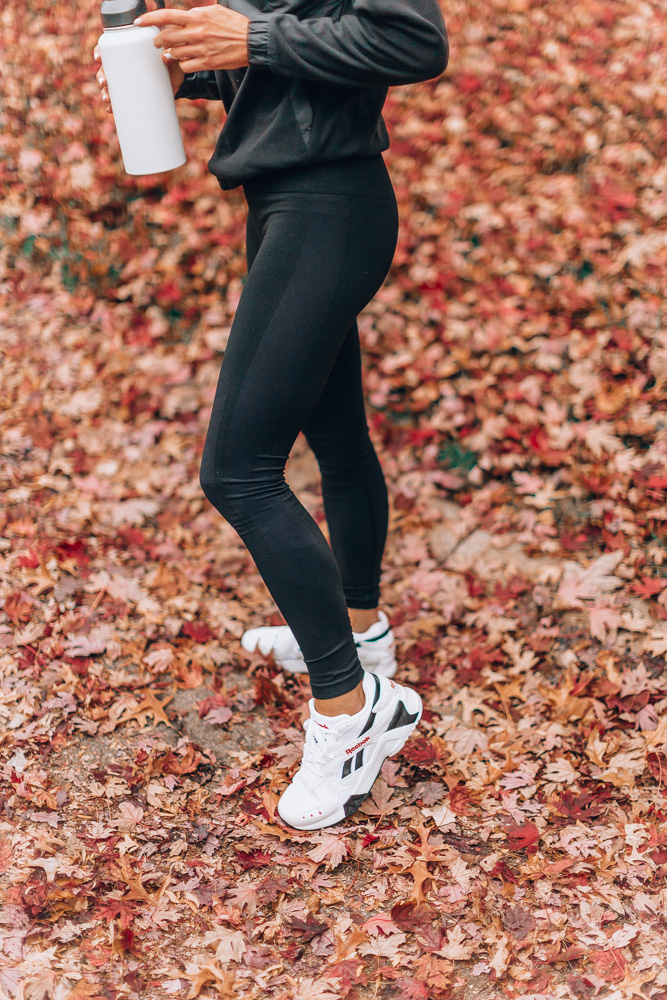 If I start my day in a cute and casual athleisure outfit, it acts as a nice reminder to get more movement in throughout the day, especially if I have the kids all day and there's no time for a class.
Hoodie Pullover // Leggings // Sports Bra // Reebok Aztrek Sneaker sold out – similar here & here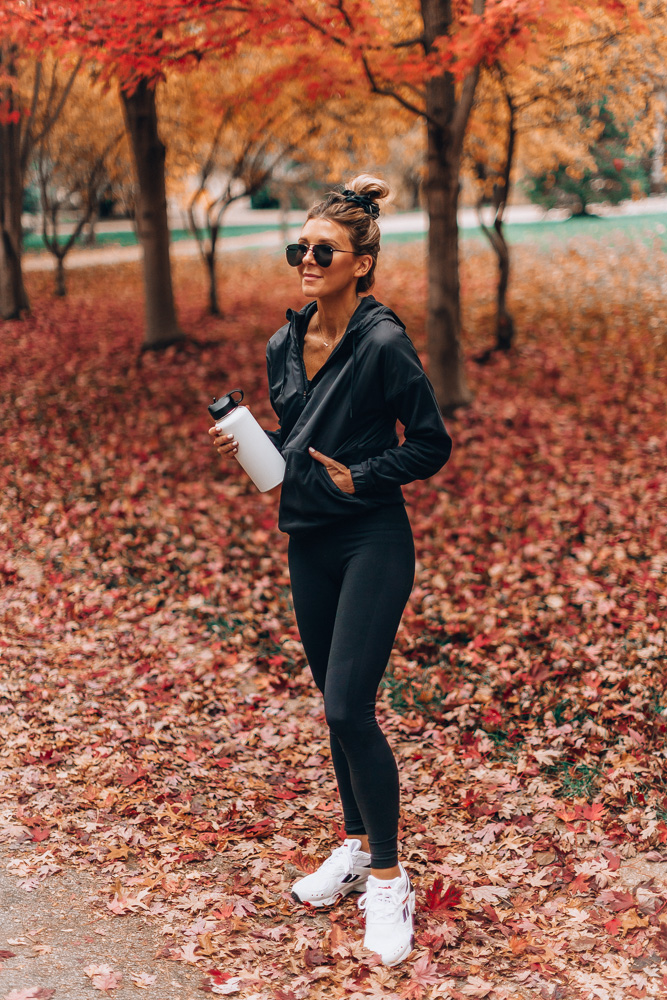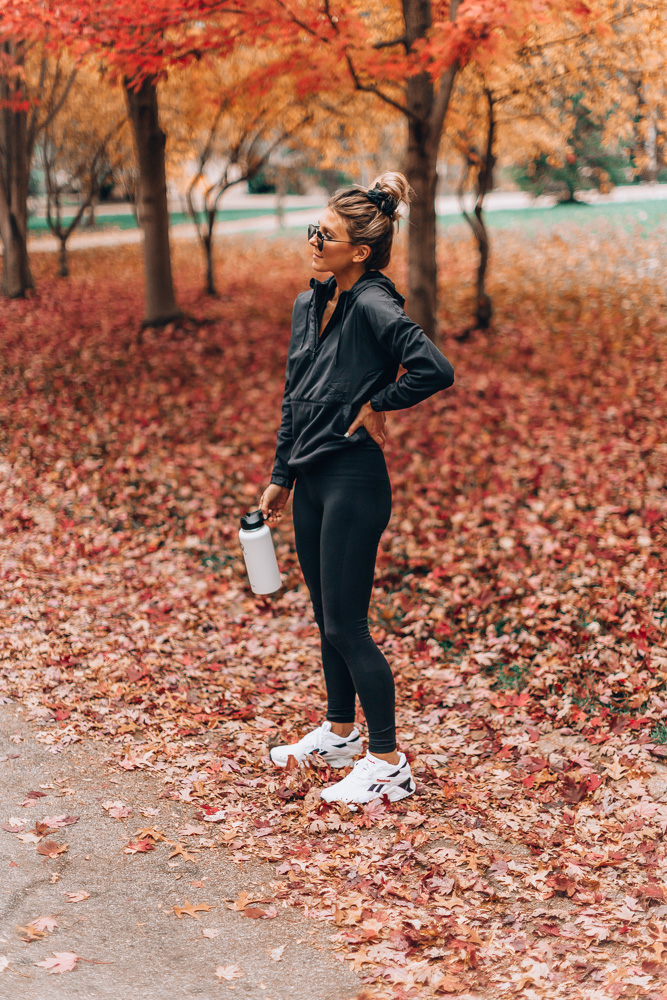 Walk to the park
This is one of my favorite ways to not only incorporate movement into my mom routine, but also to teach the kids the importance of exercise. A tip I share often with moms is, if you live within walking distance of something (like the park or a coffee shop), walk there! I know it's tempting to save time and just jump in a vehicle, but steps walking add up quick!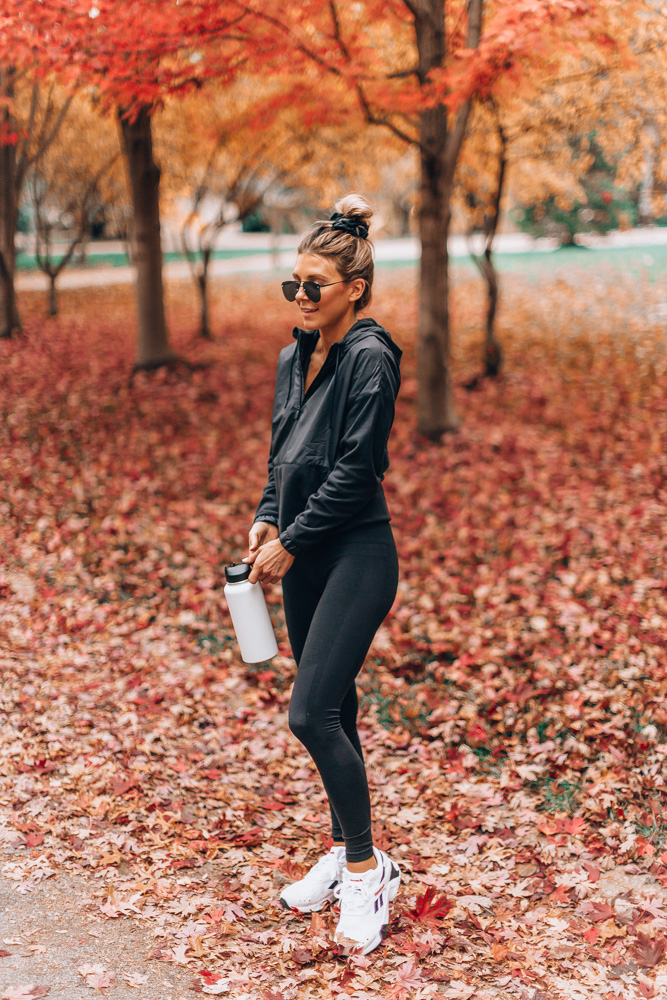 Have a dance party
This is a trick I like to use both for myself and the kids when it's too cold to go outside. Of course you can do it in year-round warm climates, too. I'll turn on the kids' favorite song and we'll bust out into a dance party in the living room. Dancing is such a good workout for adults and it also helps kids to burn energy, which is a major plus. I find this is good when they kids are crabby…or if I am.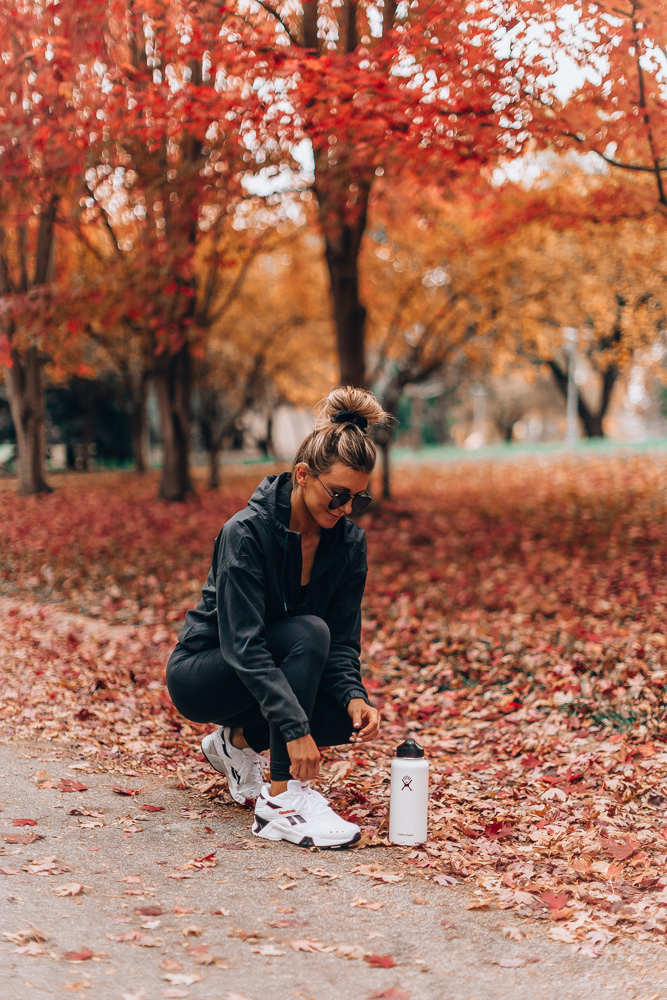 Kid-friendly exercises
Because Michael and I have always been active people, we want our kids to embrace that kind of lifestyle as well. To teach them about exercise I like to do small and very kid-friendly movements like having a "race" or even going to an exercise focused mommy and me class once in a while.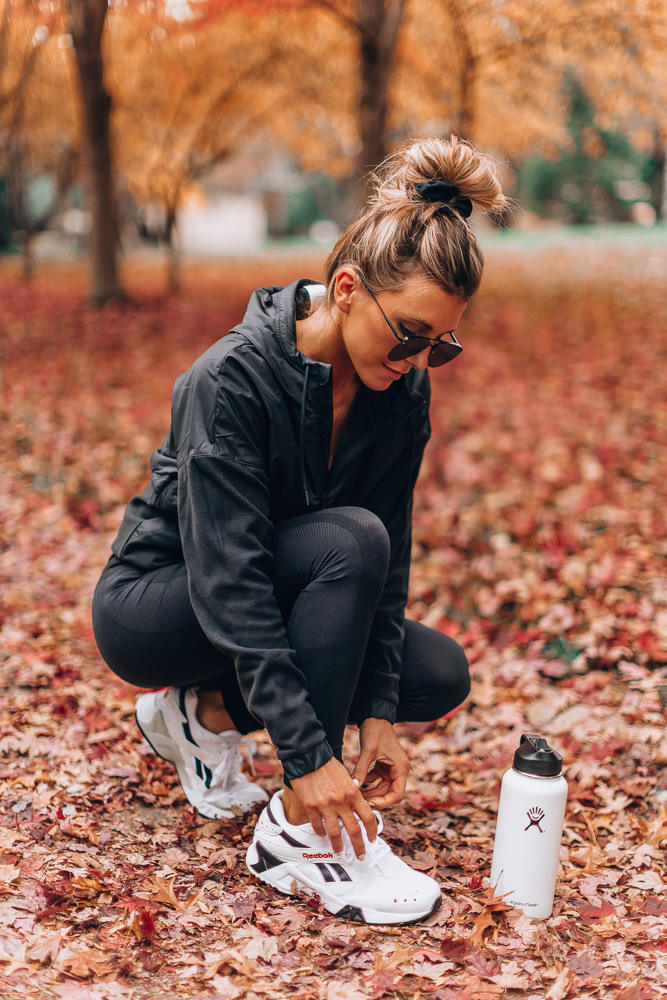 How do you keep your family active?
SHOP THE POST
Hoodie Pullover // Leggings // Sports Bra // Reebok Aztrek Sneaker  (under $100) size down half a size (sold out – similar here & here)
A big thanks to Reebok for sponsoring this post!