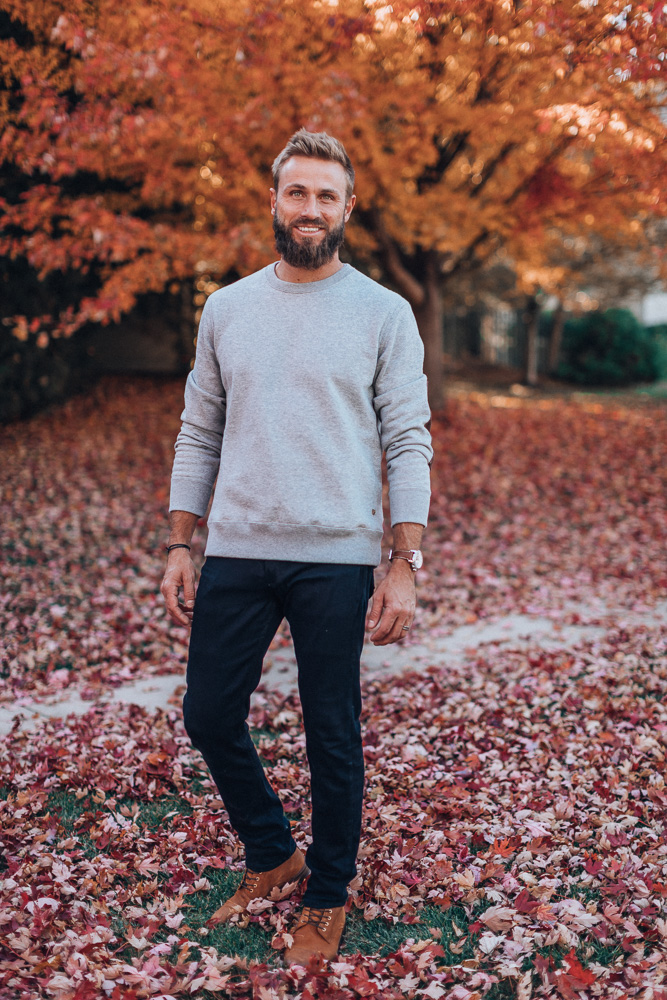 The other day I was thinking about my Thanksgiving outfit and planning to share some inspiration with you guys when I started thinking about what Michael was going to wear. Usually I really only talk about my holiday looks and maybe the kids, but not so much focus goes to the guys. So, I asked Michael if he'd be my model for the day to share some casual Thanksgiving Day outfit inspo for the guys and he said yes!
We picked everything he's wearing up from Nordstrom – a place I've been shopping for years and rely on for casual basics for the whole family. To give your guy some options, I styled three different looks, so no matter what his style is or the vibe of your Turkey Day celebration, there's definitely going to be something here for him!
Thanksgiving is probably looking a lot different this year given everything going on in the world, which is why I went with a more casual approach for these outfit ideas. I started with these black jeans and sort of built the rest of the looks around them. You can never go wrong with a good pair of black jeans – they're so versatile. Then I found this striped tee, which I thought was fun and I know Michael likes a pattern every now and then so he gravitated toward it right away. We topped it off with this bomber jacket that will be so great year-round.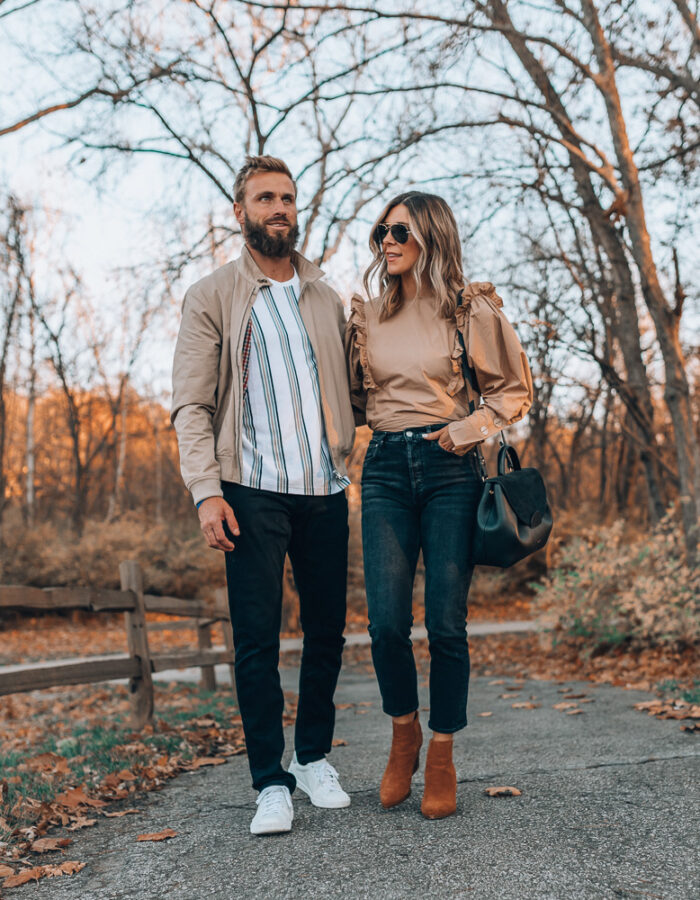 For the next look, I knew I wanted something really comfortable and basic, and what's more comfortable and basic than the perfect crewneck sweatshirt? The one I went with also has leather elbow patches, which I think dresses it up just a bit so it doesn't look like activewear. I pulled some white sneakers to go with this outfit and presto –  a great, casual look to hang around the house all day long that won't feel uncomfortable the minute he starts eating.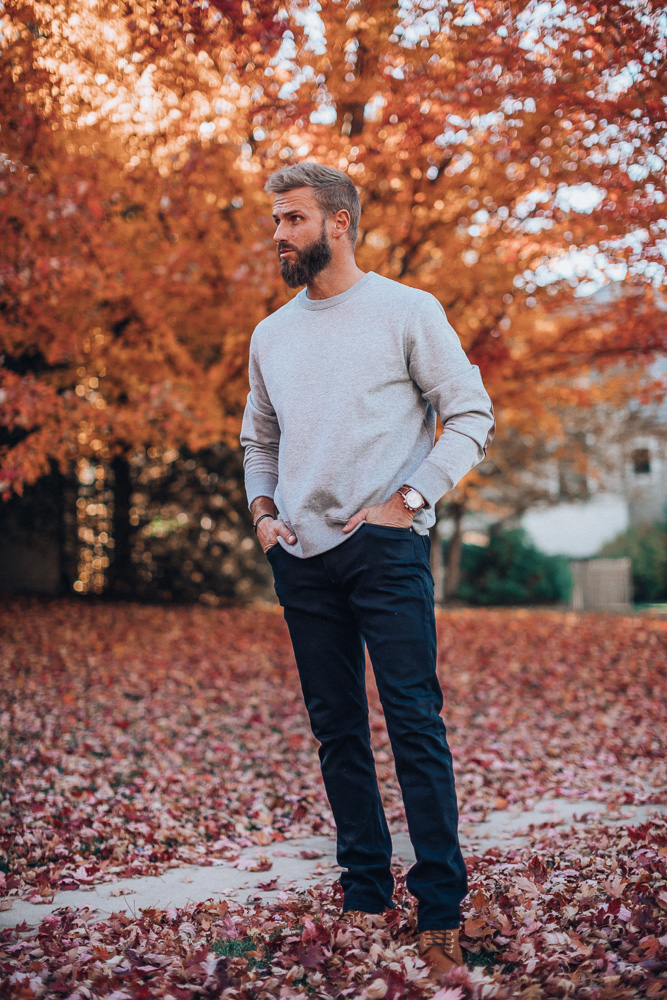 The last look might be my personal favorite. I absolutely love this pullover. It's basically a sweatshirt but the collar, buttons and quilting definitely take it up a notch. You could easily pair it with these boots or the white sneakers – whichever your guy prefers!
I hope this gives you some ideas for your guy's look this Thanksgiving! Nordstrom is definitely the place to go if you're needing any great, foundational basics like the ones in this post that you can make so many outfits out of!
SHOP MORE MEN'S STYLE 

A big thanks to Nordstrom for sponsoring this post!