Whether you're someone who enjoys trying out trends or keeping your wardrobe really simple, I think it's important to have a foundation or capsule pieces that you can wear over and over again. I definitely consider myself someone who enjoys the occasional trend (not too much, but enough to put myself in that category), but for those high-quality pieces that I want to be a foundational piece in my wardrobe, I love Everlane.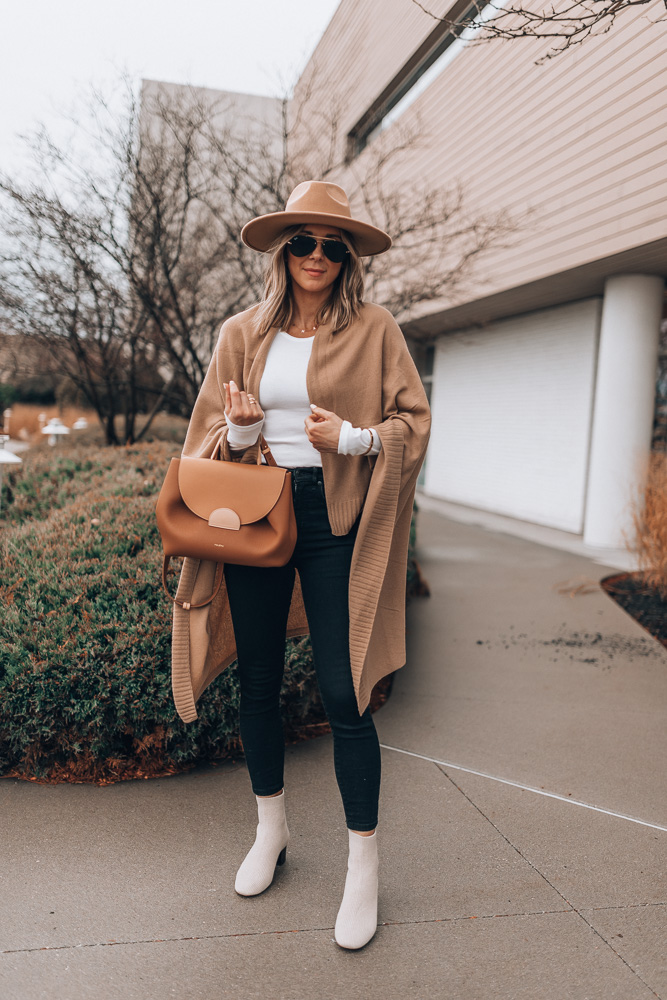 If you aren't super familiar with Everlane, I love what they stand for. They're all about "radical transparency" and really pull back the curtain on what it costs to make a product and put ethics and quality at the forefront. They don't make their products to last for a season, they make them to last for years to come. They also eliminate the traditional retail mark up and embrace a very transparent cost breakdown so their customers know exactly what they're paying for – you can learn more here. It's all very remarkable and why I love partnering with them.
As for the clothes themselves, they're stunning. So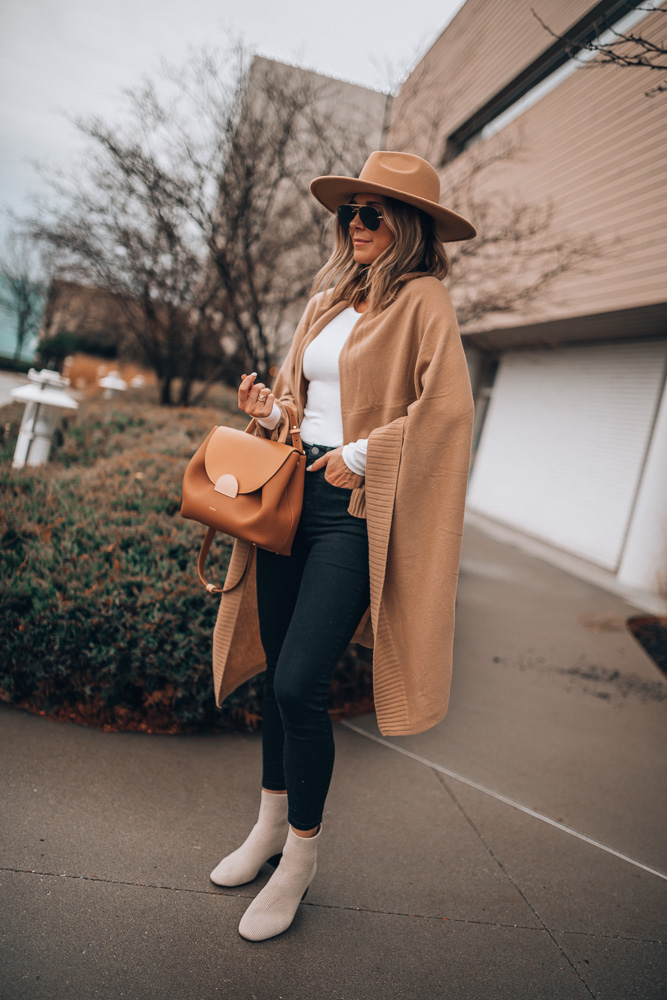 many amazing timeless pieces! To showcase a few of my favorites, I styled two outfits for you guys. They both include these amazing black skinny jeans. They're one of my go-to pairs as they're soft and have just the right amount of give but don't lose their shape. They're also the perfect length to wear with booties, which is ideal for fall and winter! Speaking of booties, this pair that I'm also wearing with both looks from Everlane is so unique yet classic! And you feel like you're only wearing socks!

Next up is a layered look with the best long sleeve crewneck tee in the game! It looks so sharp under this cashmere throw sweater, which is so so soft! Or you could easily layer it under my other look that features this organic cotton flannel shirt. A flannel shirt is something you always want to have hanging in your closet! I recommend something oversized and that's the exact fit of Everlane's flannel, which also comes in three different colors! Oh and don't forget this cashmere beanie – something you'll get so much wear out of for years to come! It also makes the perfect gift!
As you can see Everlane is the perfect place to shop if you're looking for those fall and winter capsule wardrobe must-haves! So many great pieces for gifts as well so don't wait!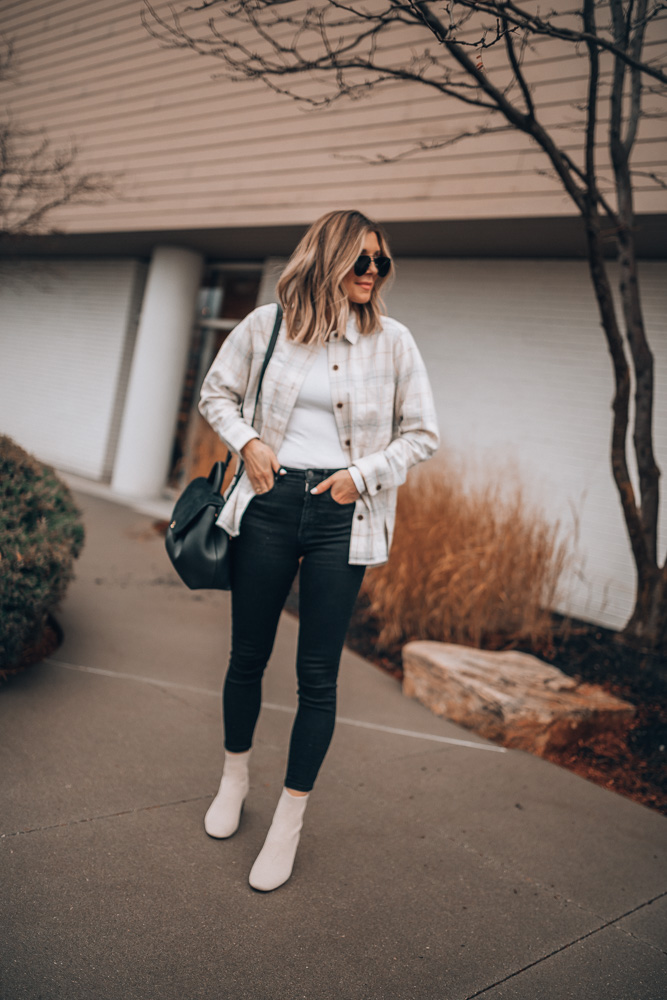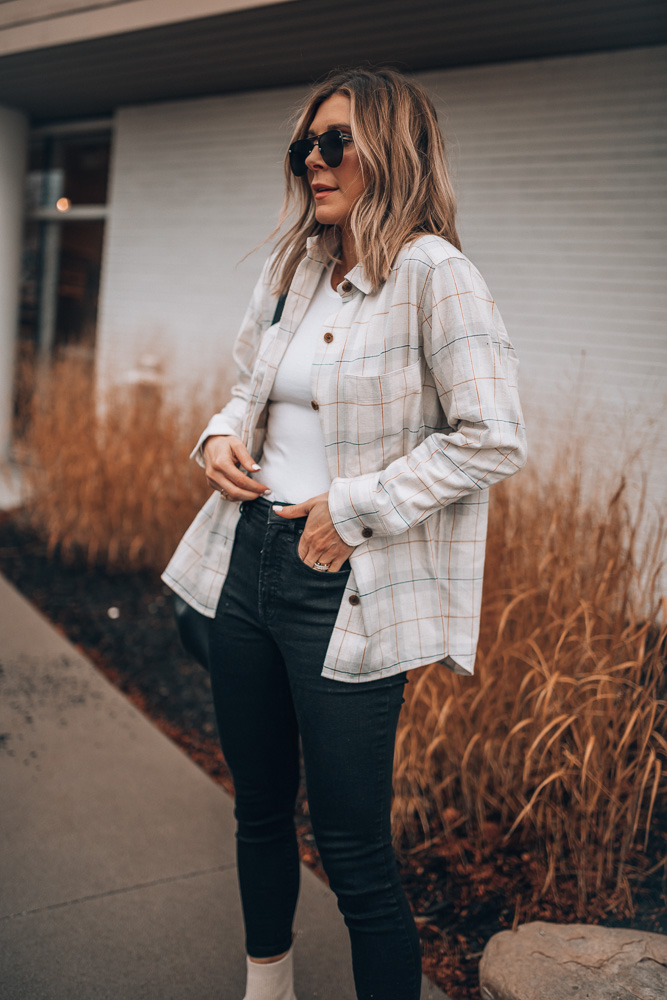 SHOP THE POST

A big thanks to everlane for sponsoring today's post!