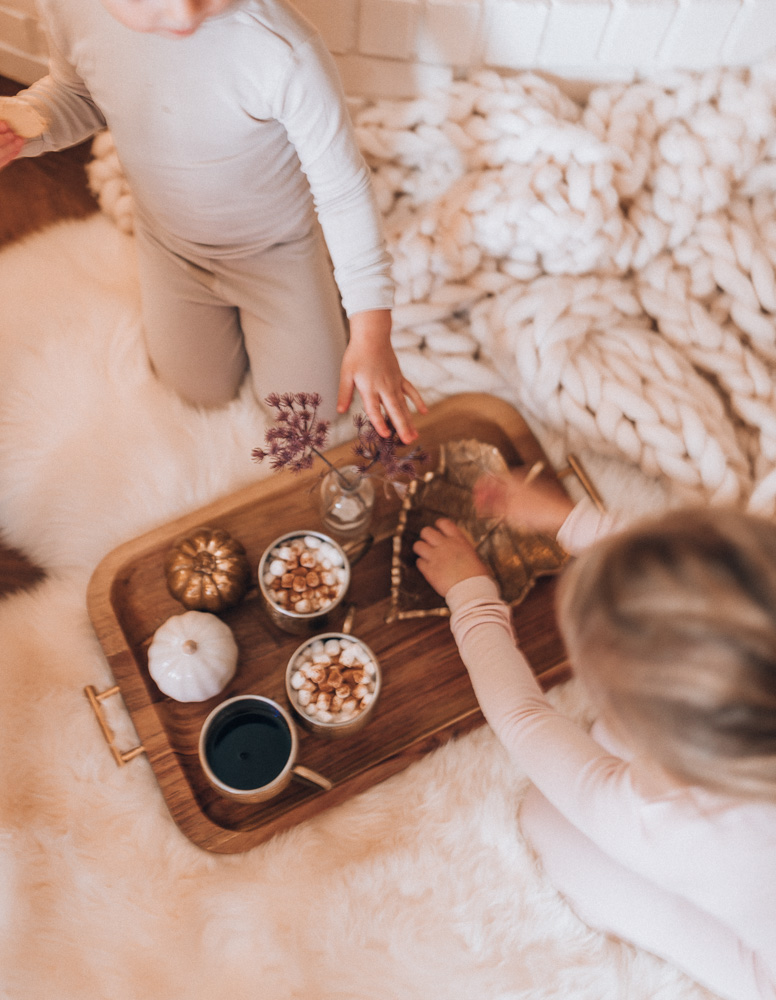 2020 has thrown a lot of curveballs our way, one of which being that we aren't celebrating Thanksgiving, and more than likely the rest of the holiday season, the way we normally would. Instead, we're cozying up at home just the five of us. Michael and I are trying to look at it as an opportunity to really spend quality time with the kids and start more of our own family traditions. Of course we relied very heavily on Walmart to prep for all our time at home and to get everything I needed to create a beautiful tablescape.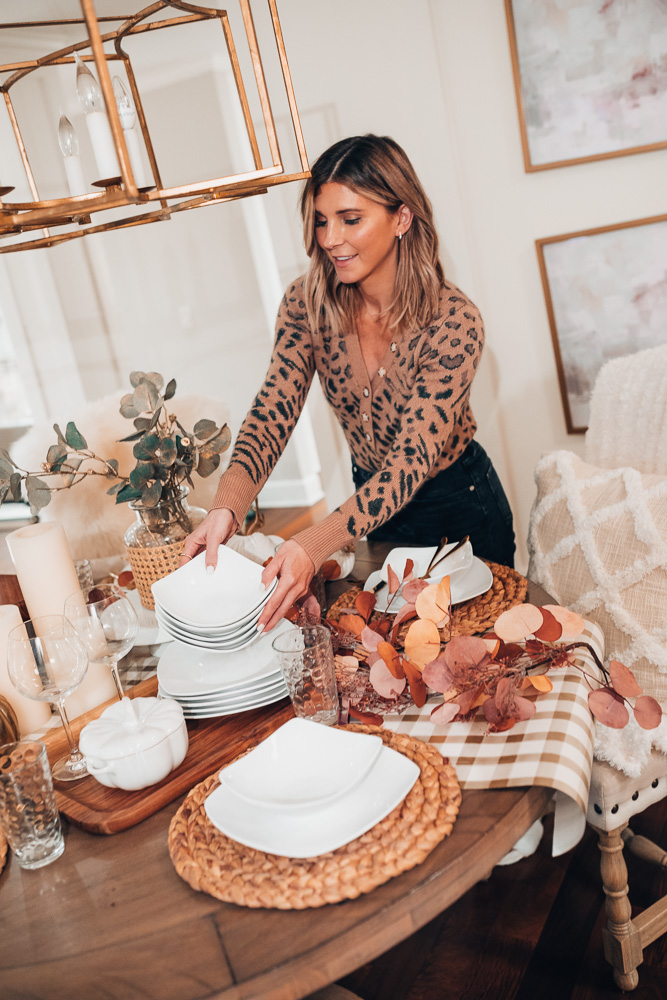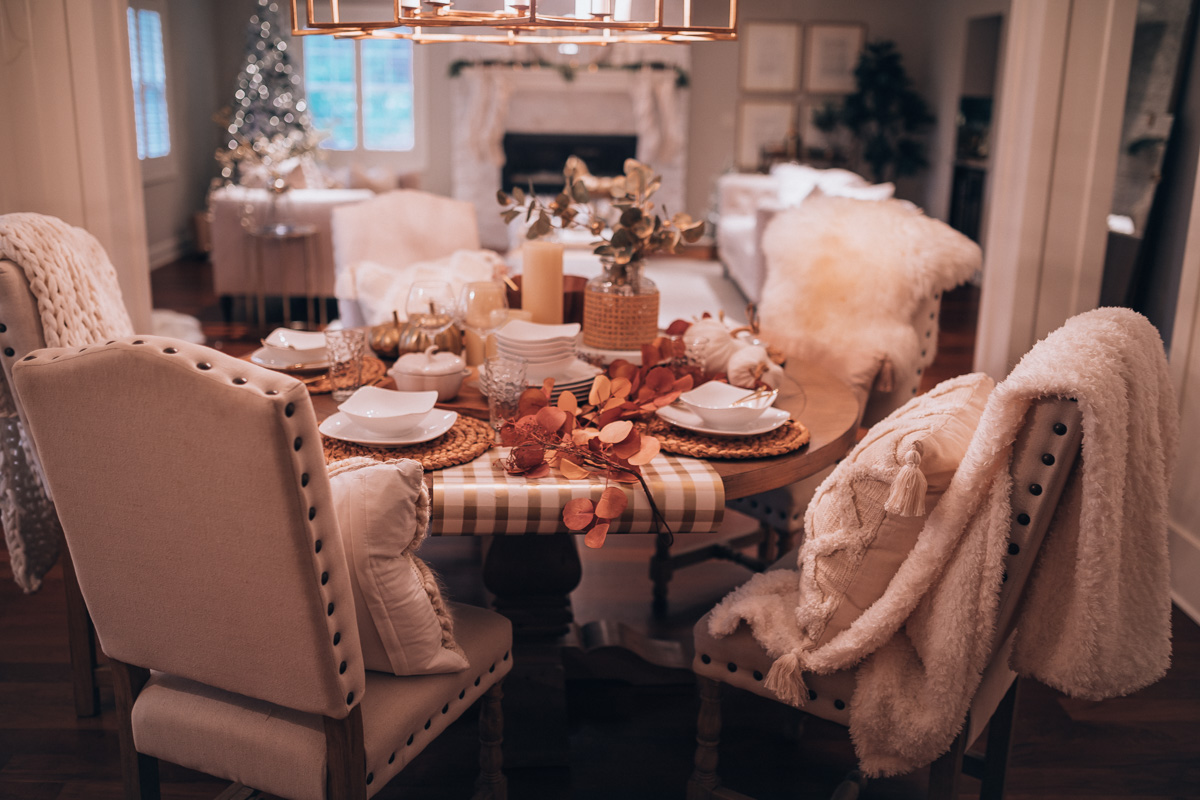 First, we picked up some essentials to really lean into that cozy vibe and you honestly can't get any cozier than this blanket, pillow and mug situation. All those items and the wood tray, are all from Walmart! I feel like I can feel the heat of the fireplace and the hot apple cider the kids are drinking just looking at these photos. Since Sutton and Grey are a bit older and starting to understand more about the pandemic, we don't want them to feel nervous about our holiday plans being different this year. I think it's safe to say they feel very comfortable in this setup – we all do!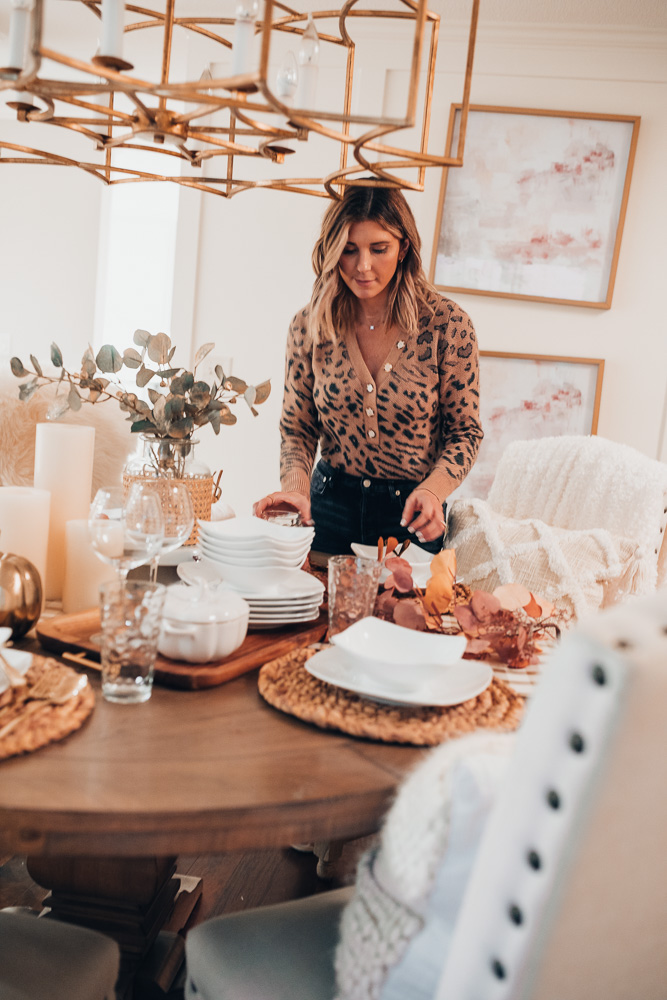 Next, I really wanted our Thanksgiving tablescape to feel festive and in the spirit of things. I didn't want to drop the ball just because things are different this year, you know? So I went all in! I picked up this gold silverware, candles, serving bowl, plates, bowls, cake stand and pumpkin cocotte and feel so happy with how things turned out. Walmart has such cute, affordable finds for tablescapes, so if you're still trying to find a way to make yours look special, check out their selection! I also grabbed a couple throws and pillows to make the setting extra cozy!
I really hope you and your family have the best Thanksgiving this year! Even though it's not what we thought it would be, it's been a great reminder of how blessed we are and everything we have to be thankful for. Happy Thanksgiving!
Tablescape
Placemats | Glassware | Plates & bowls // gold silverware | cake stand/chip serving platter | wooden serving bowl | Gold serving utensils | pumpkin cocotte |pillows & here | throw blankets here and here | turkey serving platter
SHOP THE POST

A big thanks to Walmart for sponsoring this post!