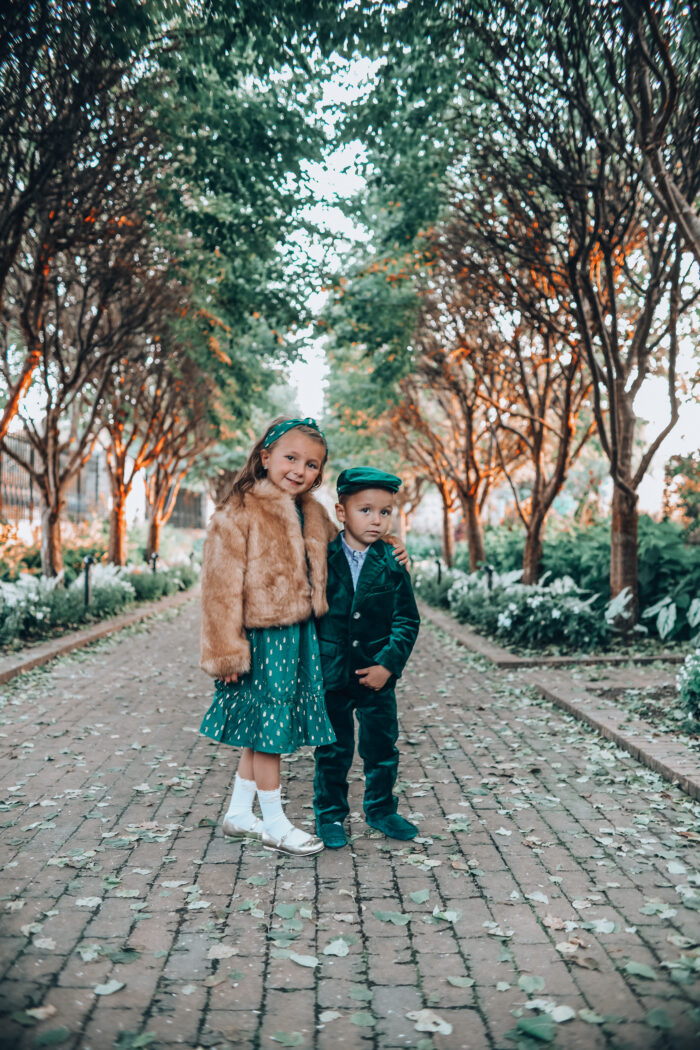 How it's time to start thinking about the holidays and family photos, I have no idea, but here we are! What to wear for holiday family photos is a question I get from you guys every year, so I thought I'd put a post together on it, specifically for the kids, and feature one of my absolute favorite kid's brands – Janie and Jack.
One of my favorite things to do is coordinate outfits for the kids (whether it's for pictures or not!) and this year's Janie and Jack Holiday Plaid Line makes it so easy! Everything goes together perfectly and features the signature colors of the season – red and green! So if you're looking for a stylish and easy way to coordinate your kids' looks for holiday family pictures, Janie and Jack made it so simple for you! Here's what I chose for our photos this year!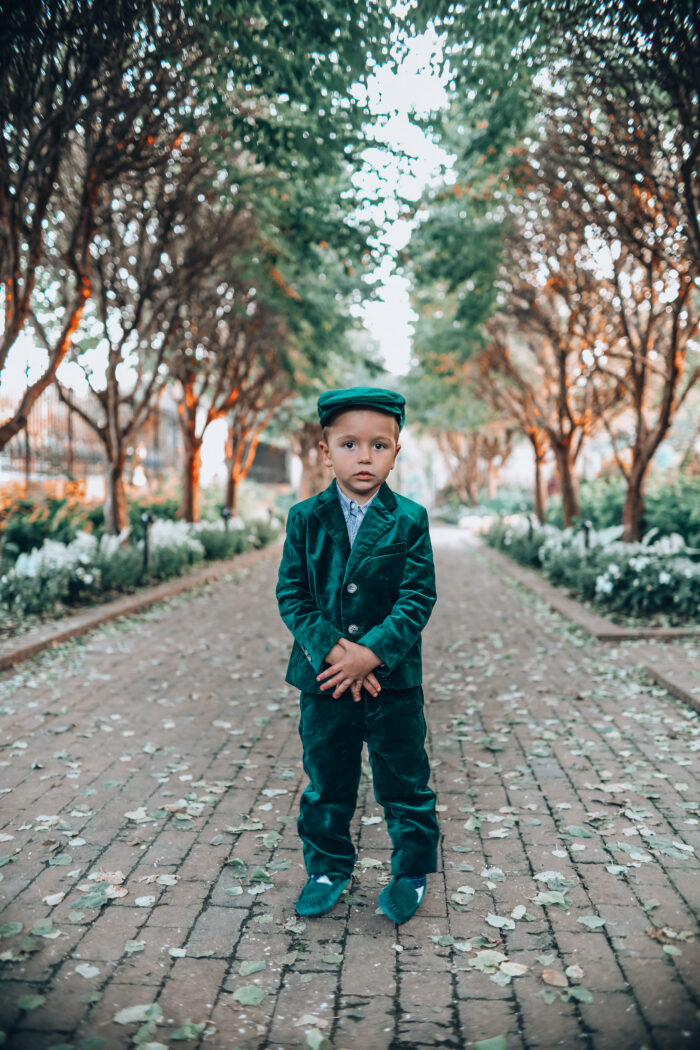 I started with Grey's look because as soon as I saw this newsboy cap I knew he had to wear it. How cute is it?! And the perfectly matching green velvet pants and blazer seriously made me melt. He looks like such a little boy instead of a baby and every time I look at these pictures my heart just goes crazy. Oh, and I can't forget about the matching suede shoes and argyle socks. I mean, can it get any better? 
Sutton's outfit is equally adorable with details like her glitter flower socks and knot headband. The headband is made of the same material as her dress, which is perfect for the holiday season with its green color and gold accent. She's been so excited for the gold metallic shoes too, which I have a feeling she's going to want to wear non-stop for the next several months. And then what's a better way to top off any holiday look than with a great faux fur jacket? I think I need to ask Janie and Jack to make this in my size!
We can't forget the littlest member of the family – baby Harrison. Janie and Jack also makes newborn sizes so, again, it was really easy to coordinate his outfit. We went with the cutest pair of shortalls and cable knit socks that I wish could fit him forever, they're so adorable!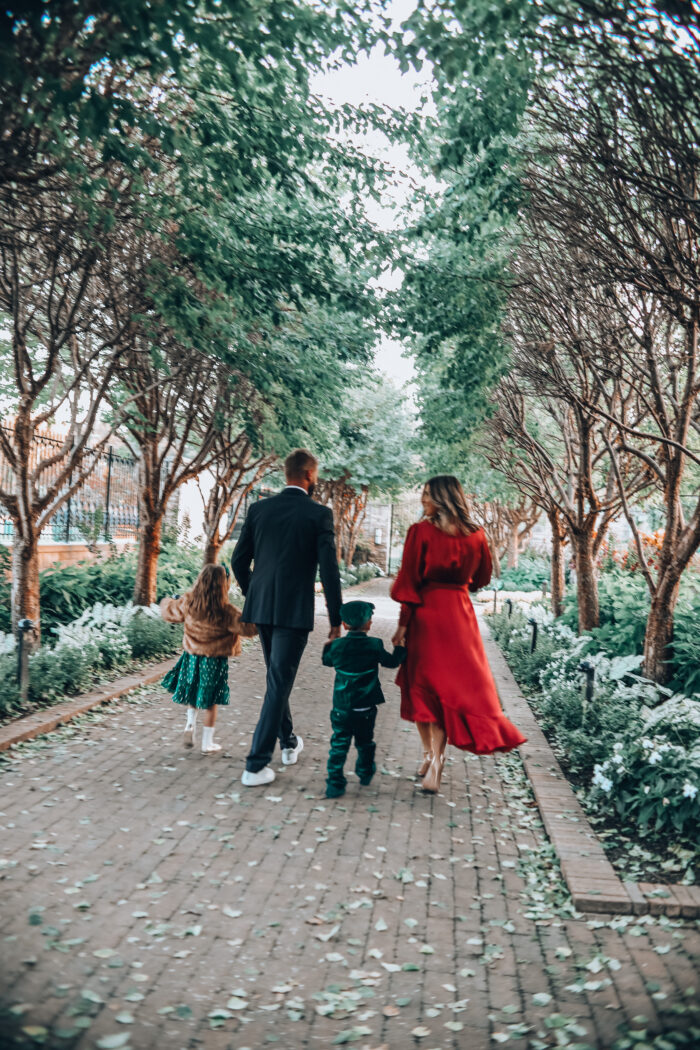 And I have a code for all Cella Jane readers for 20% off your Janie & Jack order use code: Becky20 at checkout! 
You really cannot go wrong with Janie and Jack for holiday family outfits. The kids will love them and your photos will undoubtedly turn out perfect!
SHOP THE LOOK

Sutton's look: Faux Fur Jacket // Dress // Socks // Shoes // Headband
Grey's look: Blazer //  Velvet Pants // Hat // Shoes // Socks
Harrison's look: Velvet Jumper /// Socks
A big thanks to Janie & Jack for sponsoring today's post!