Today is all about the maternity looks I've shared over the last several months. I get lots of questions about everything I've worn and I thought it would be helpful to have everything in one place. Before I dive in, I also want to add that even if you're not expecting, there are tons of great items here that work for the non-maternity ladies (I'll get more into that below!) so don't be afraid to click around and check out whatever item you're liking because there's a really good chance it's non-maternity!
You might be asking yourself why things aren't maternity. It's because I've really made a point this time around to look for things that are simply bump-friendly vs full-on maternity. It's a personal preference, but I wanted to buy clothes that would last beyond my pregnancy, and for me, that means buying mostly non-maternity. And honestly, it's not quite as tricky as it sounds. My closet is full of things like smocked dresses, baby doll dresses, lounge and activewear with elastic bands and oversized t-shirts and sweatshirts. I have quarantine to thank for the latter, but basically I've been buying things are either really flowy/oversized or extra stretchy.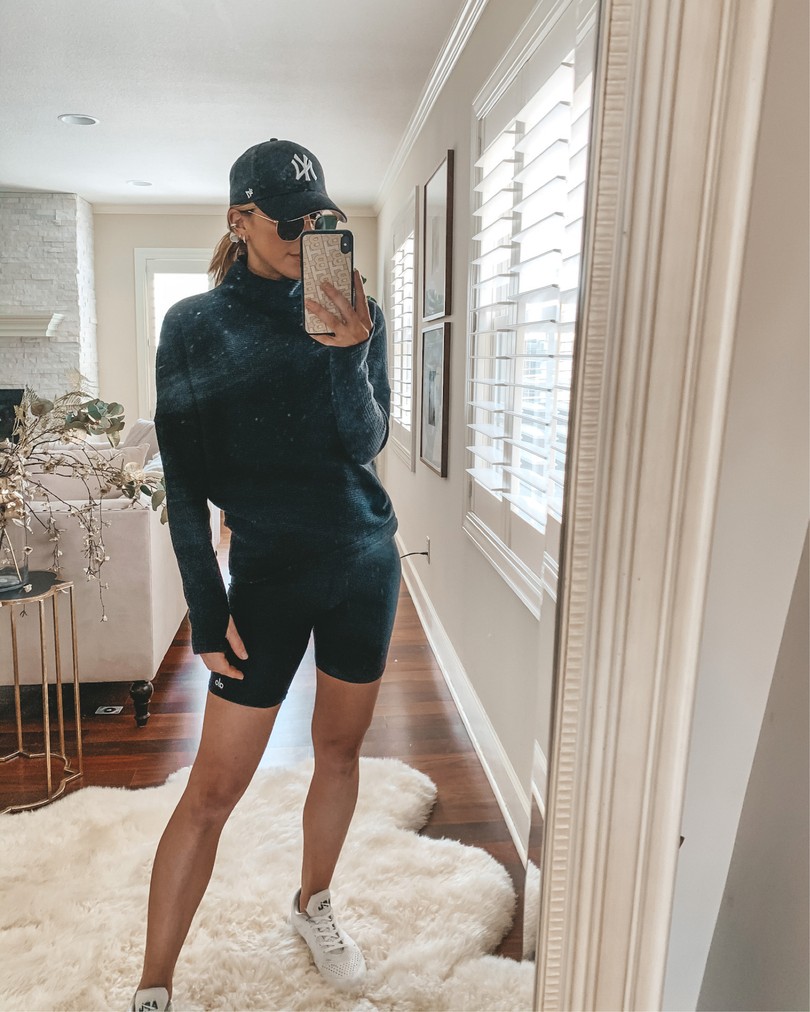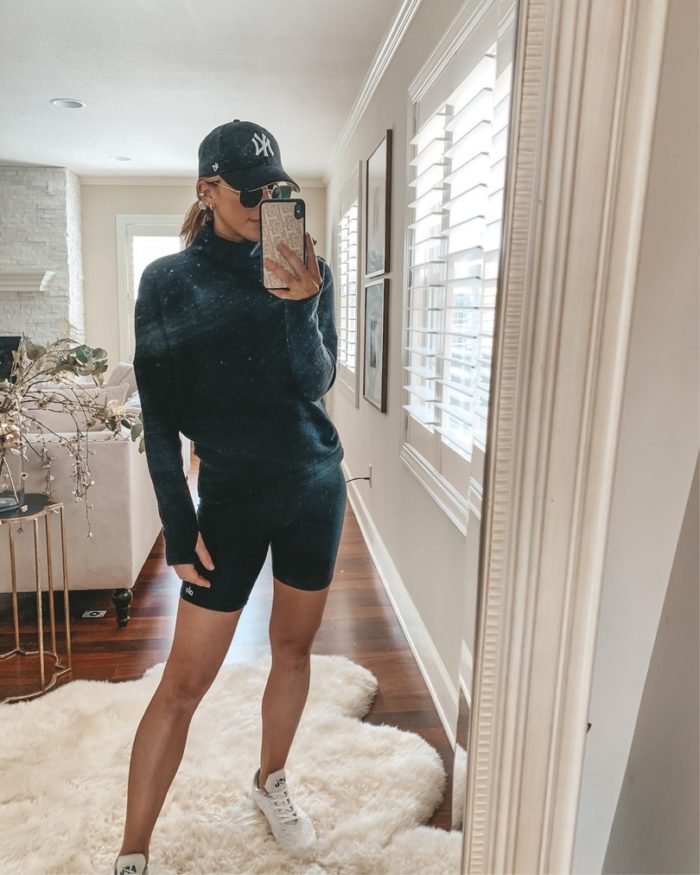 Biker shorts TTS // Tee // Sneakers // Hat
One outfit you've seen me in on repeat is my biker shorts with some kind of oversized tee. The shorts are lululemon's Align style, and you guys know I'm obsessed with the Align leggings. I don't know what they did to make that material so soft, but it's so buttery and smooth on my skin – I'm obsessed. Between the Align leggings and the Align biker shorts, the two of them make up half of my maternity outfits, ha!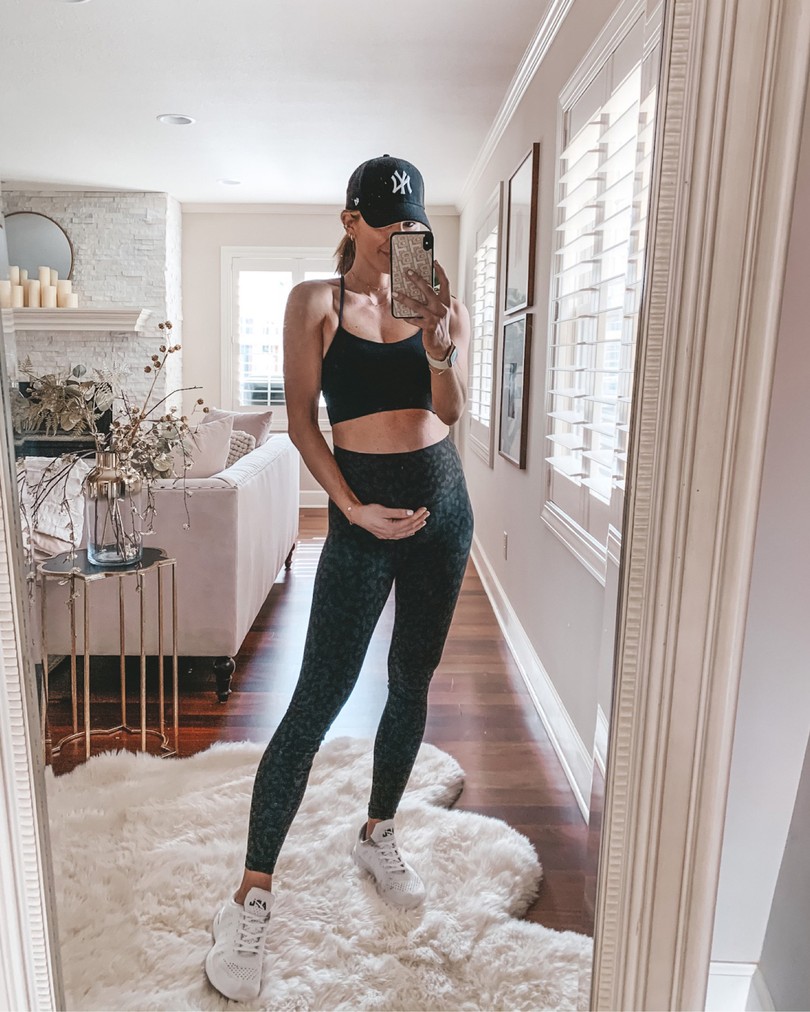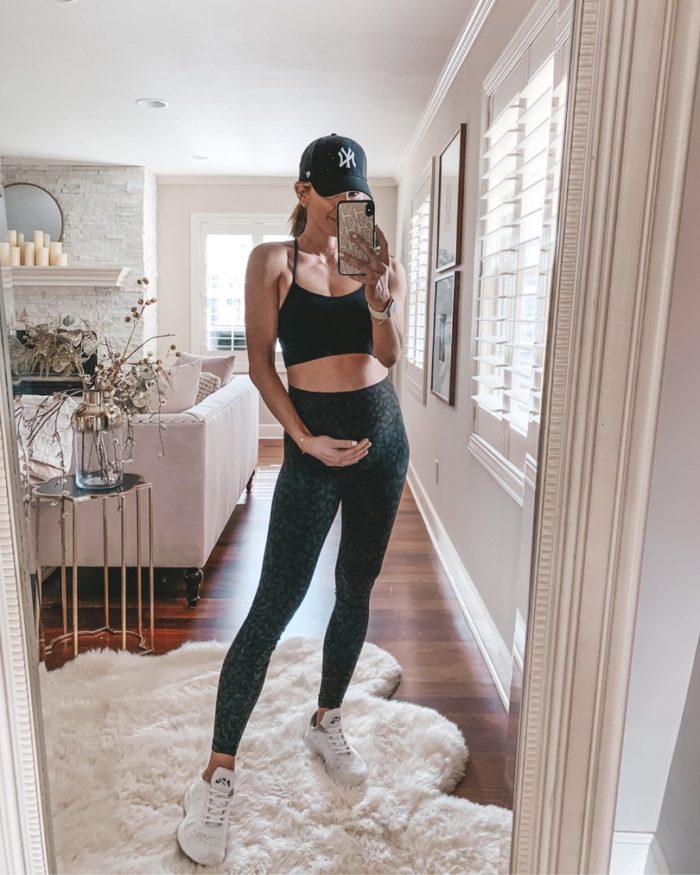 Hat // Scrunchie // Bra // Leggings // Sneakers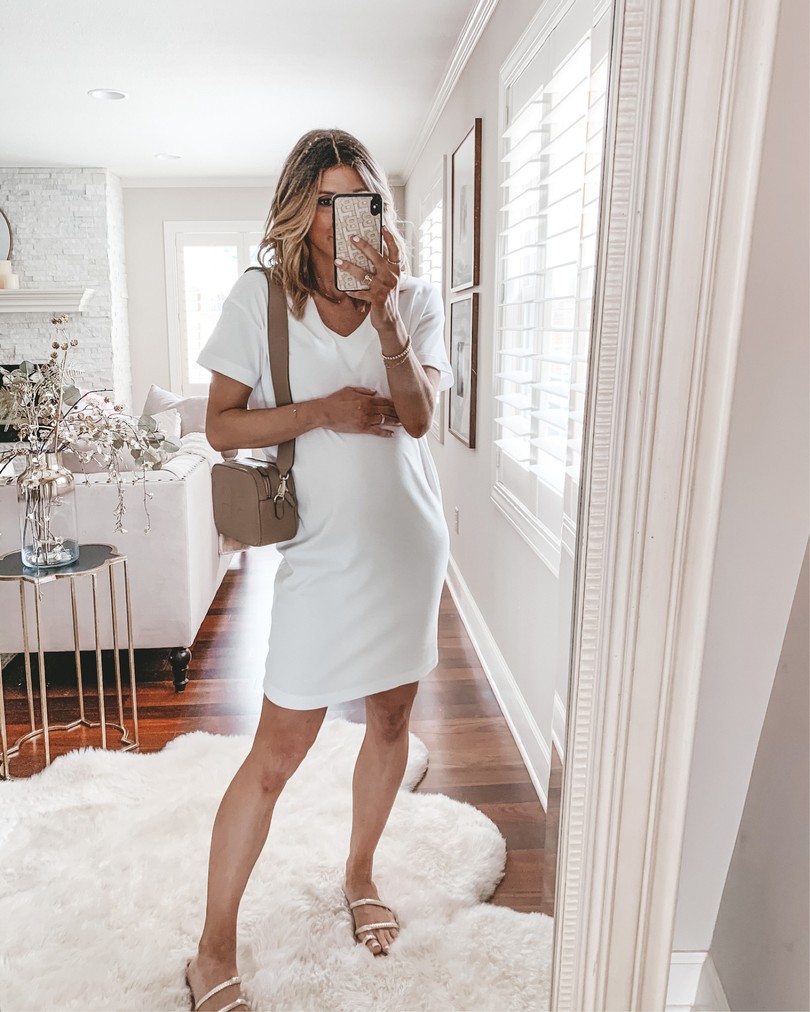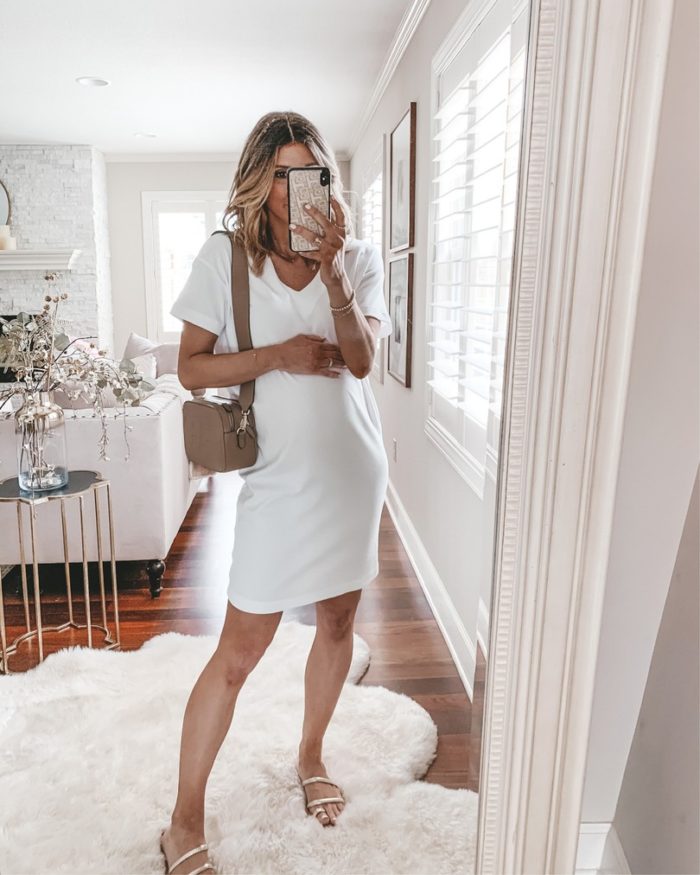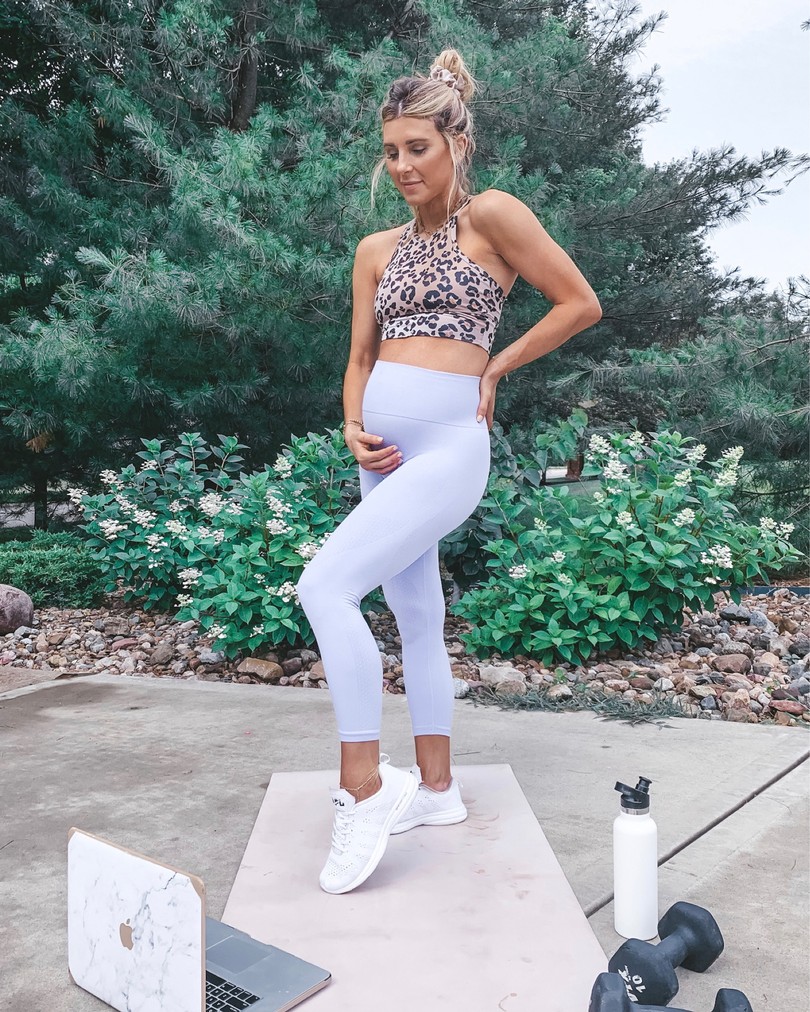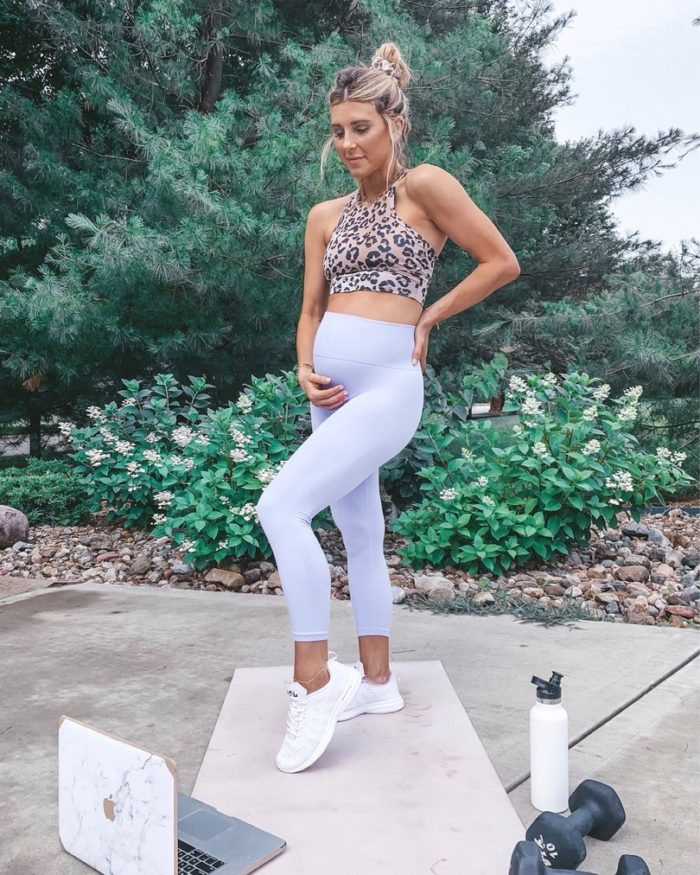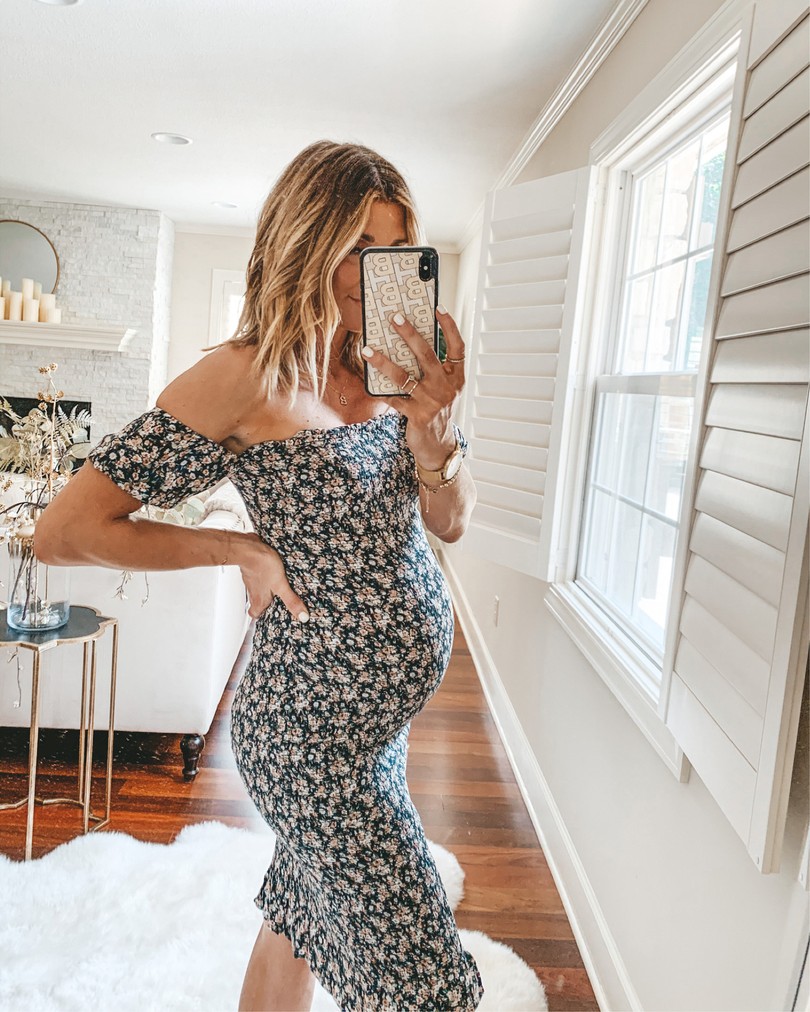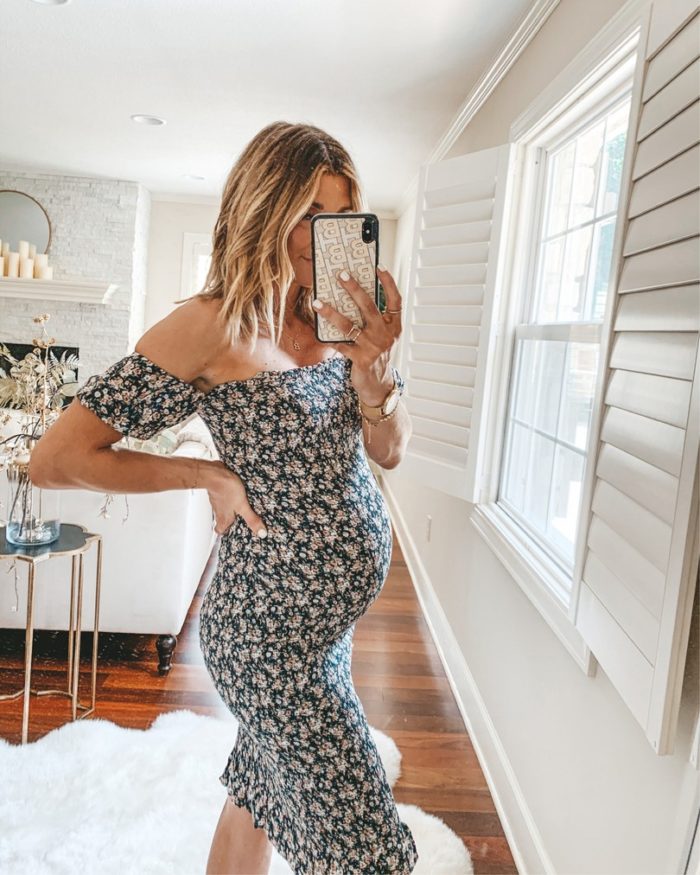 Dress  // Shoes // Phone Case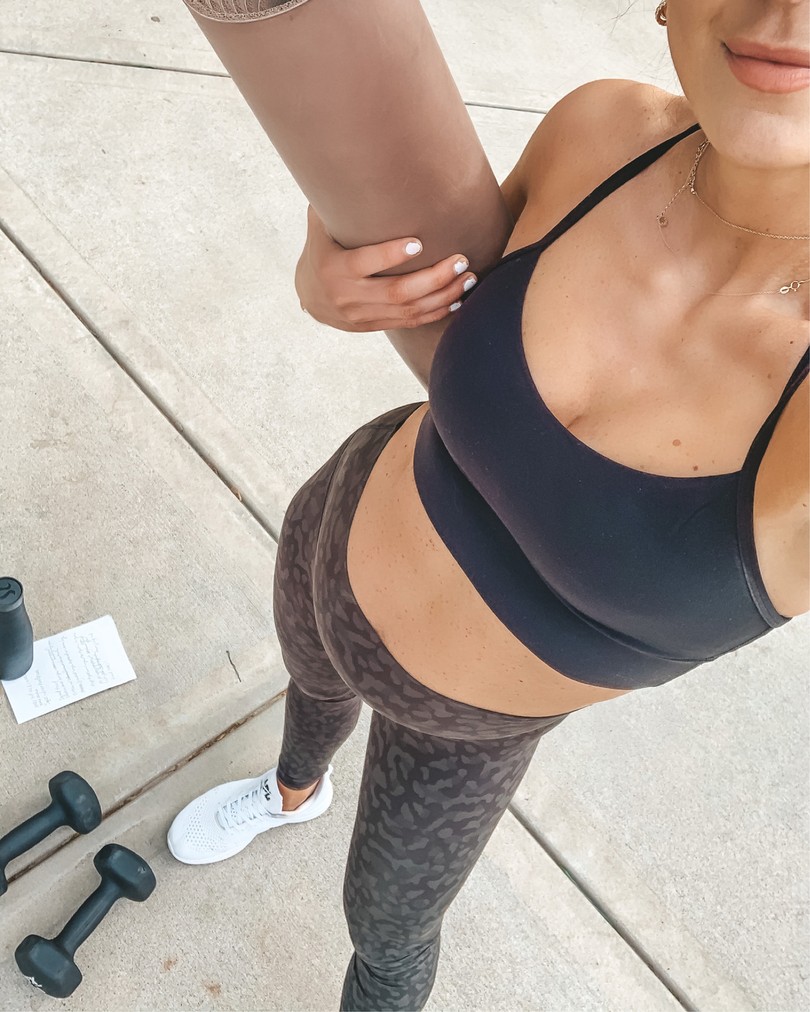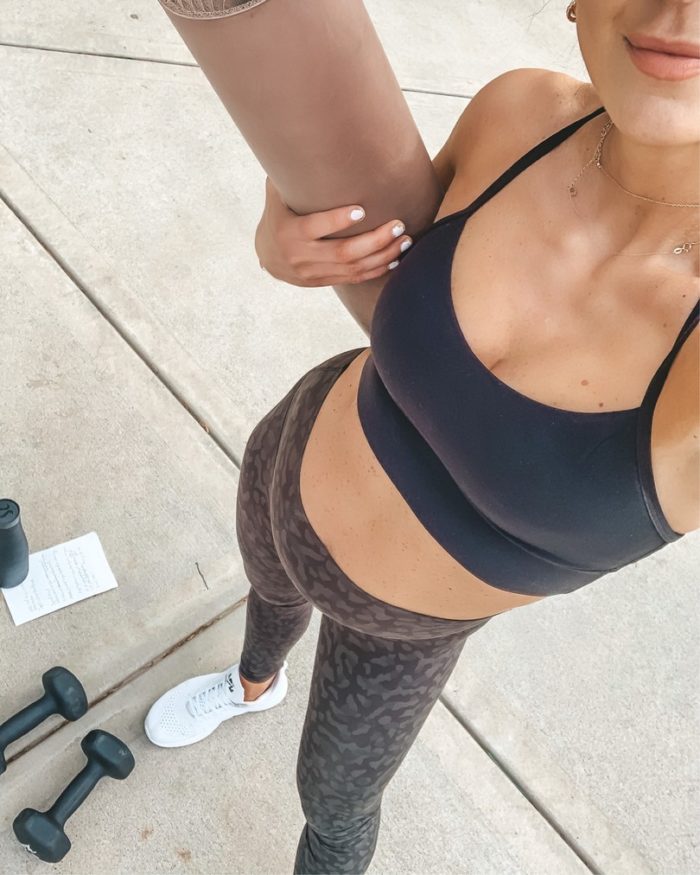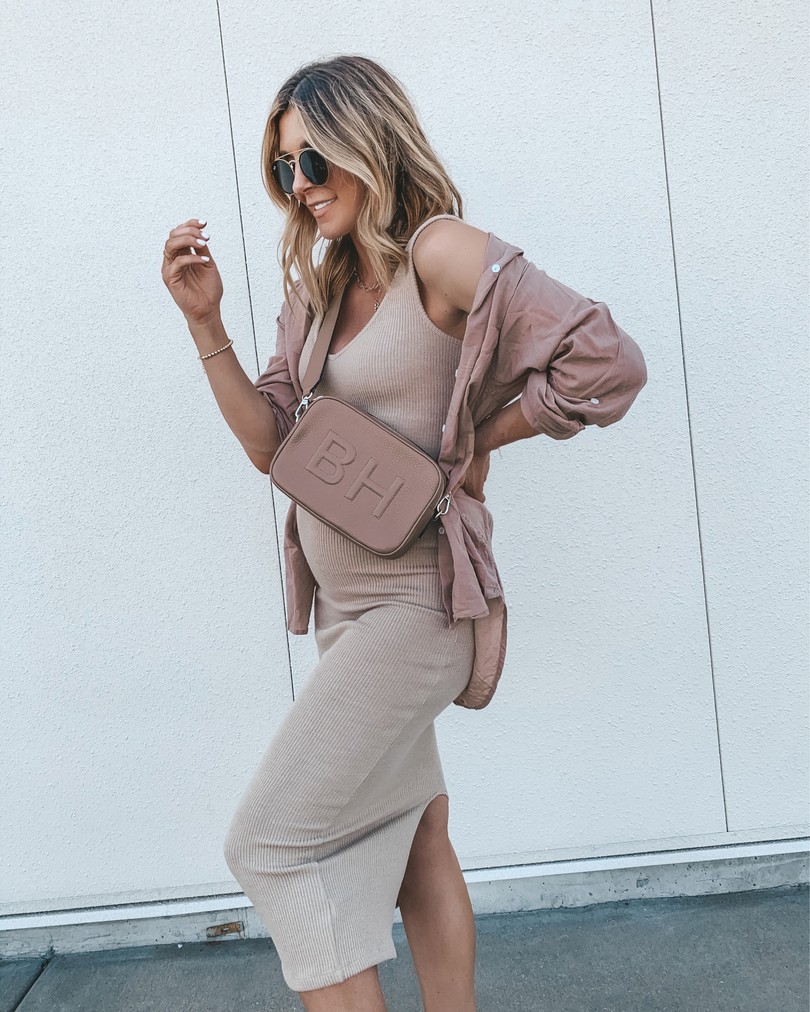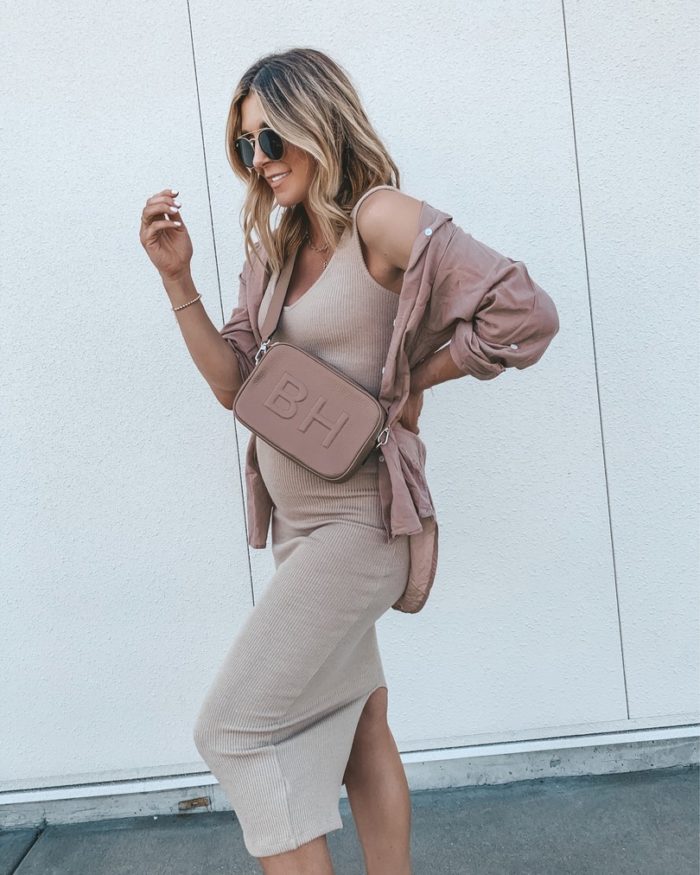 Dress // Button Down // Bag // Sunglasses // Shoes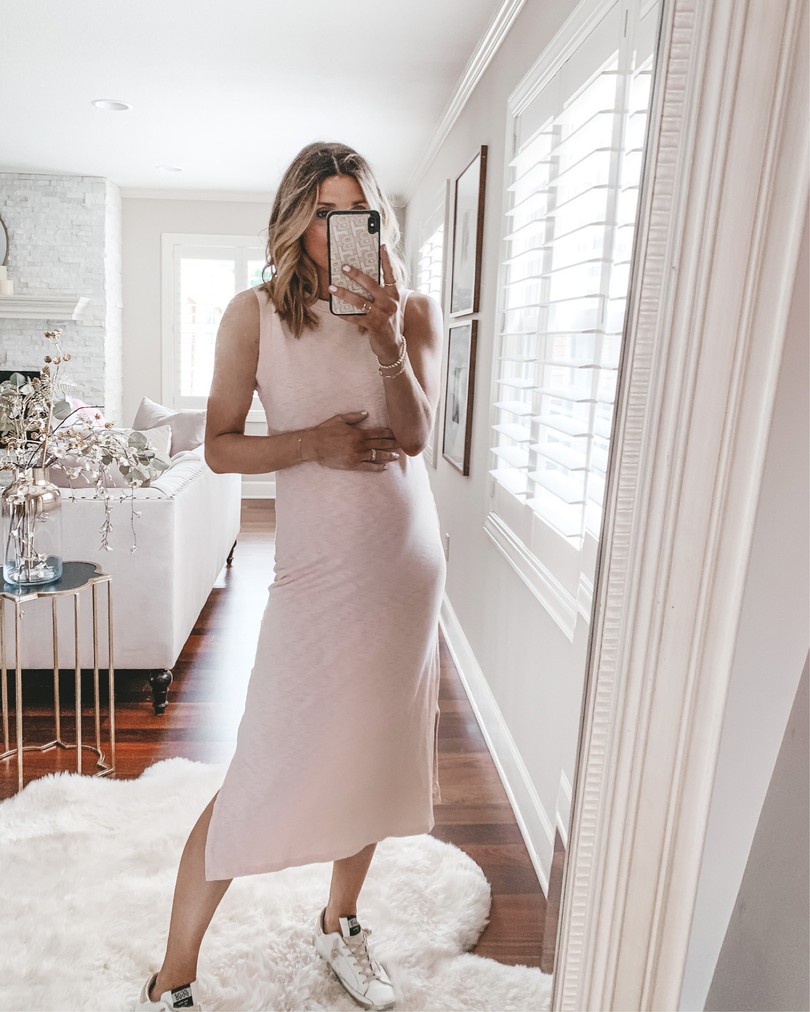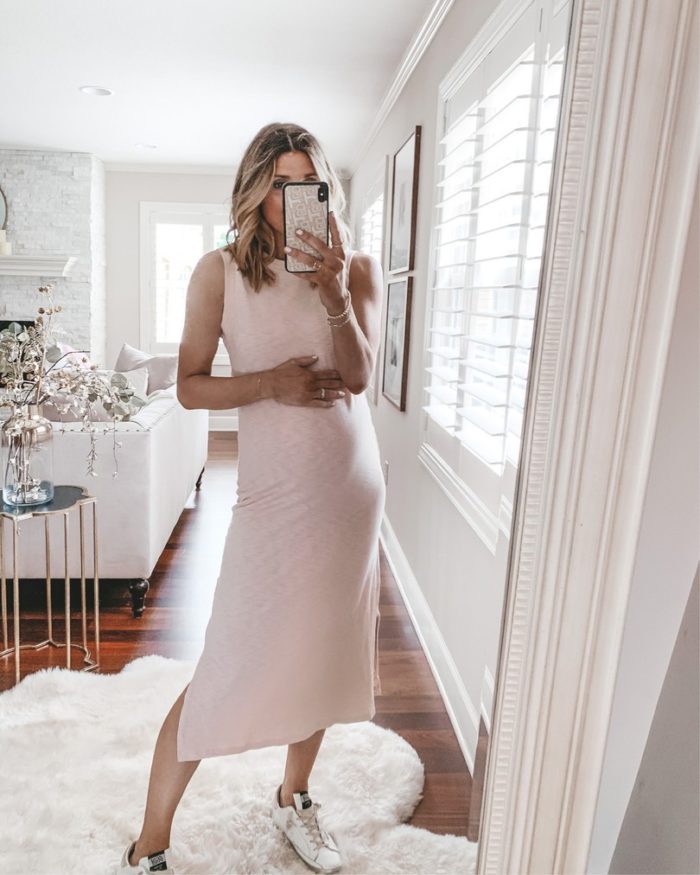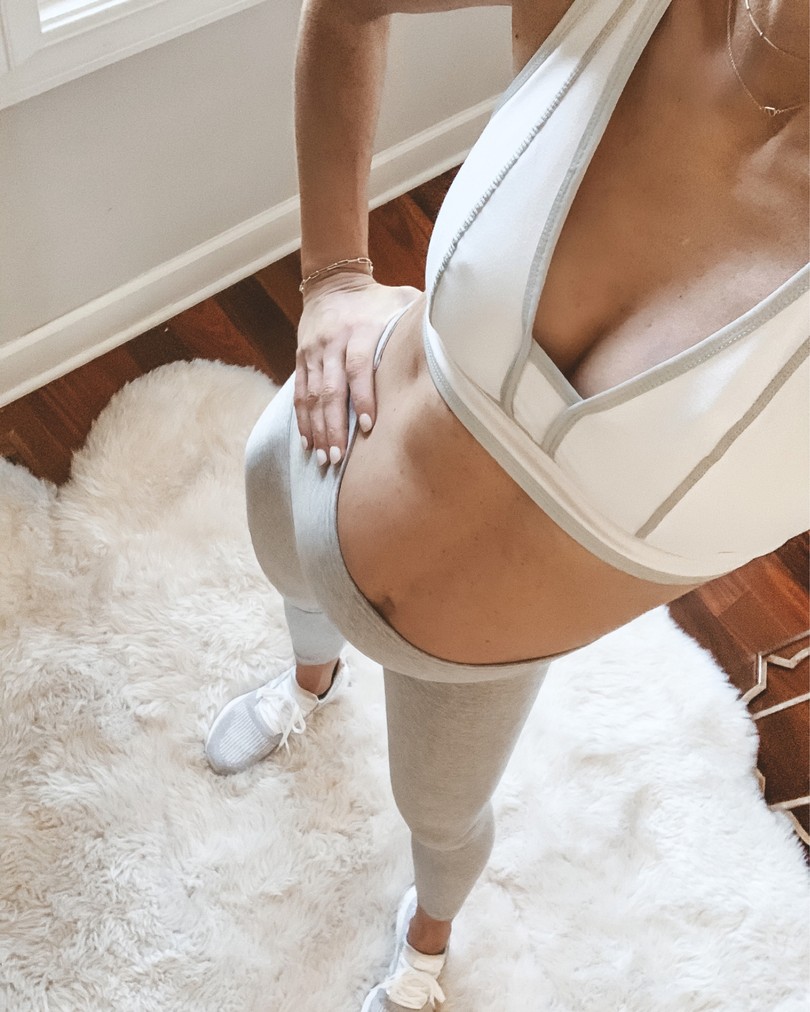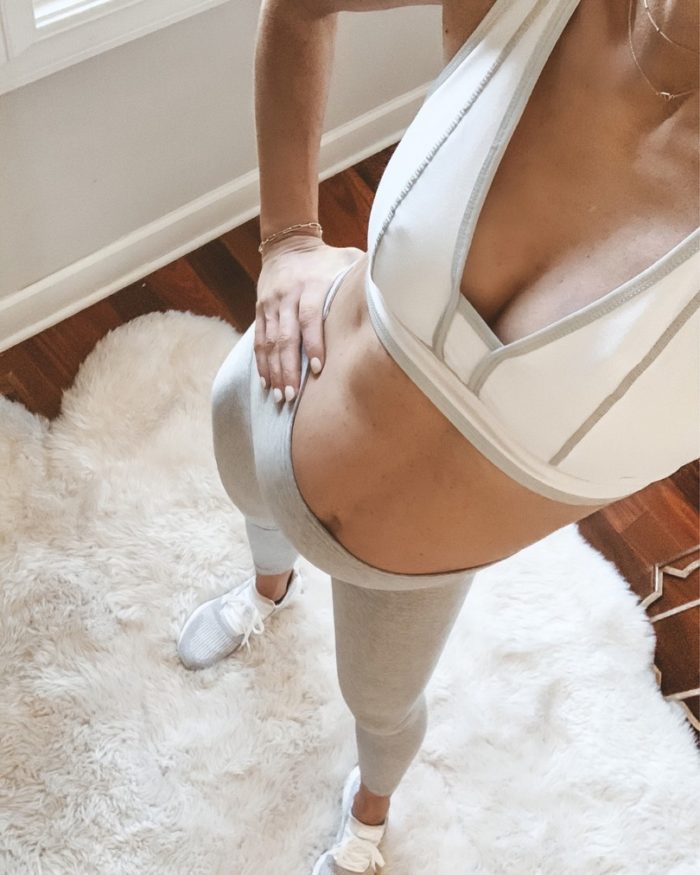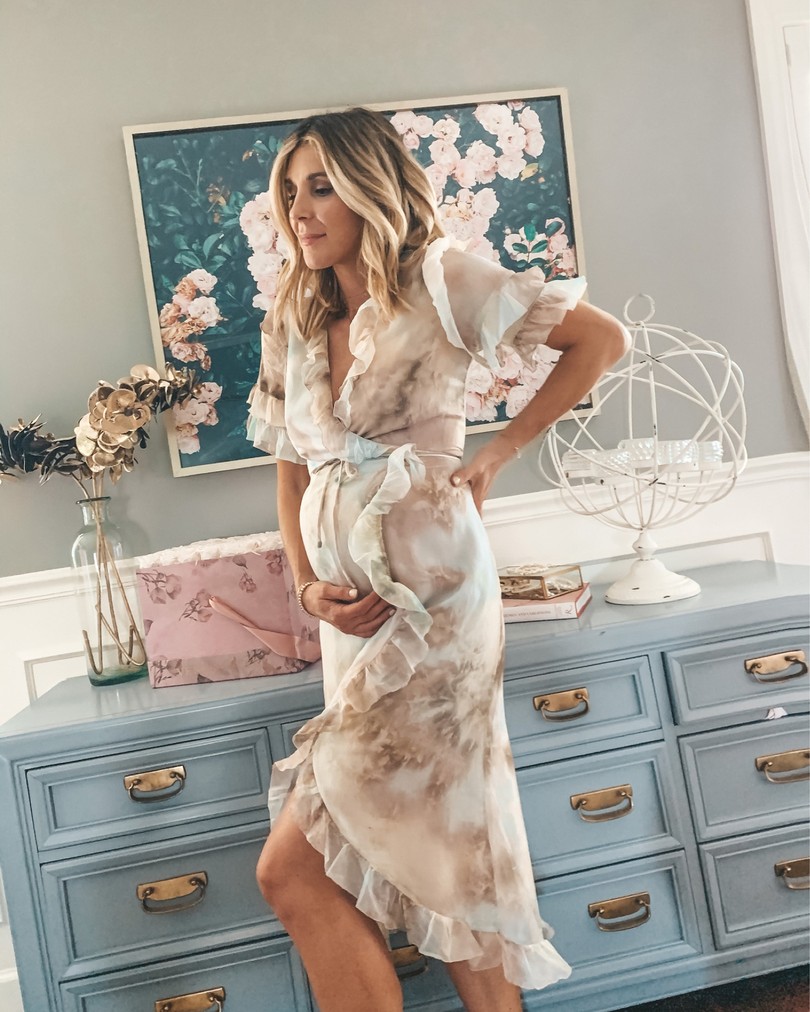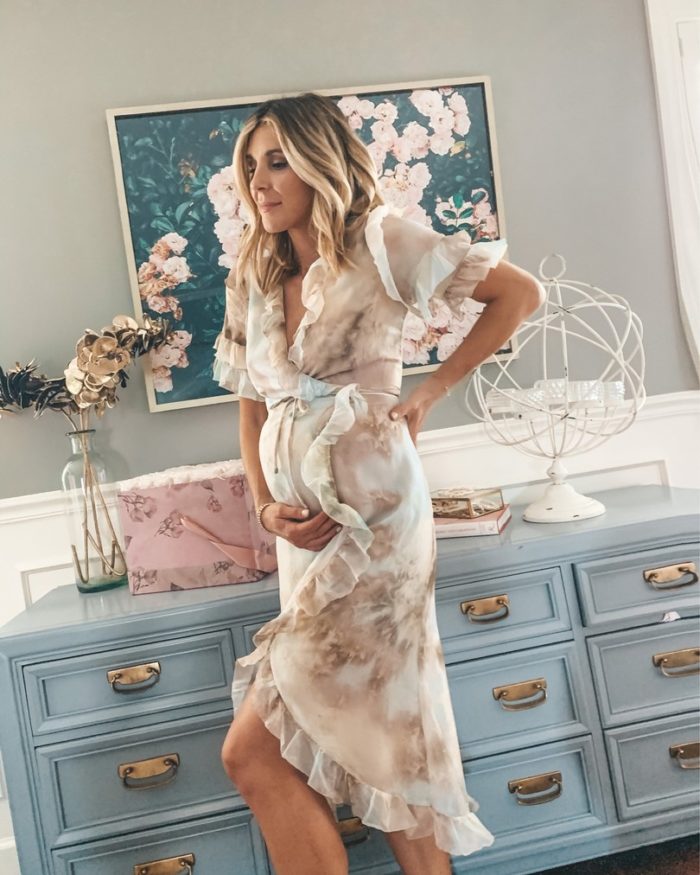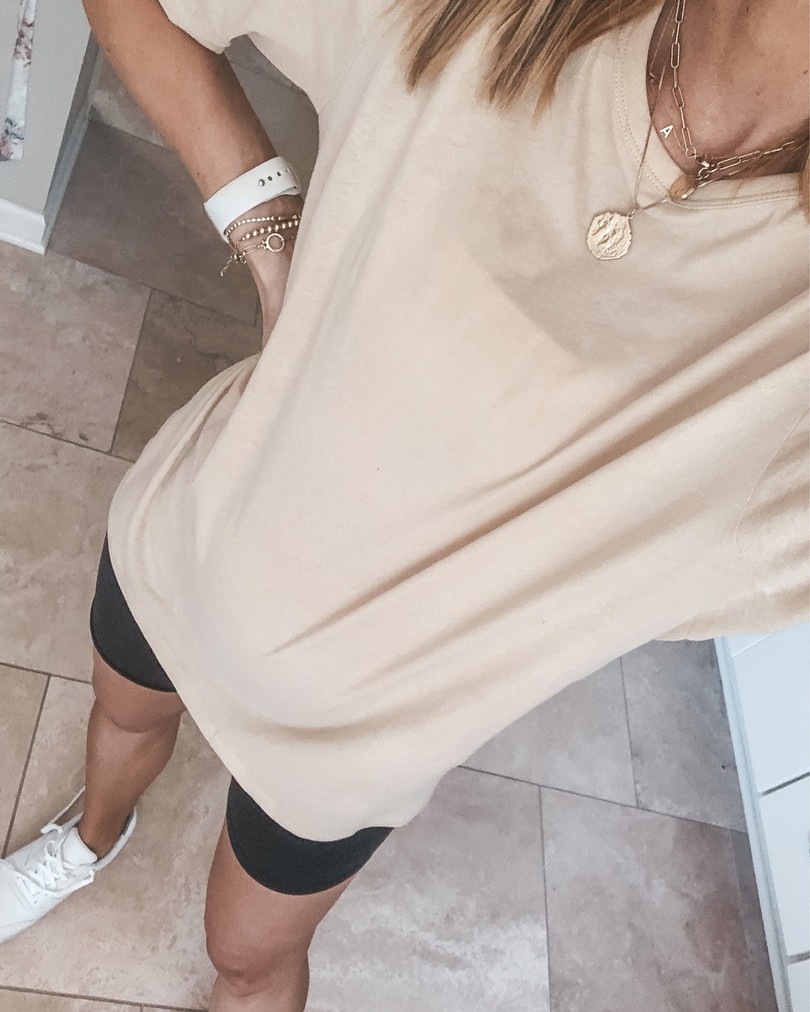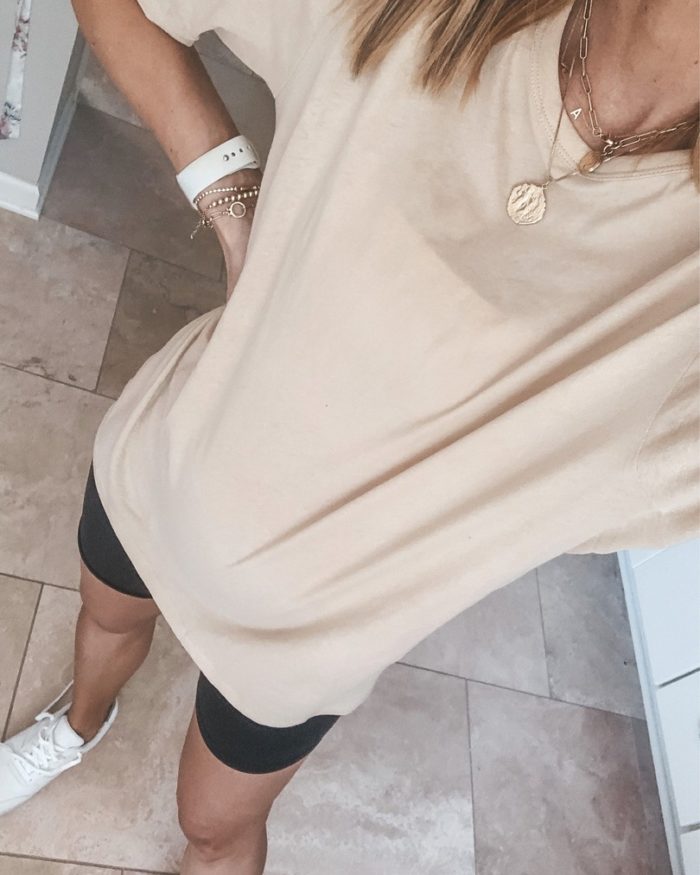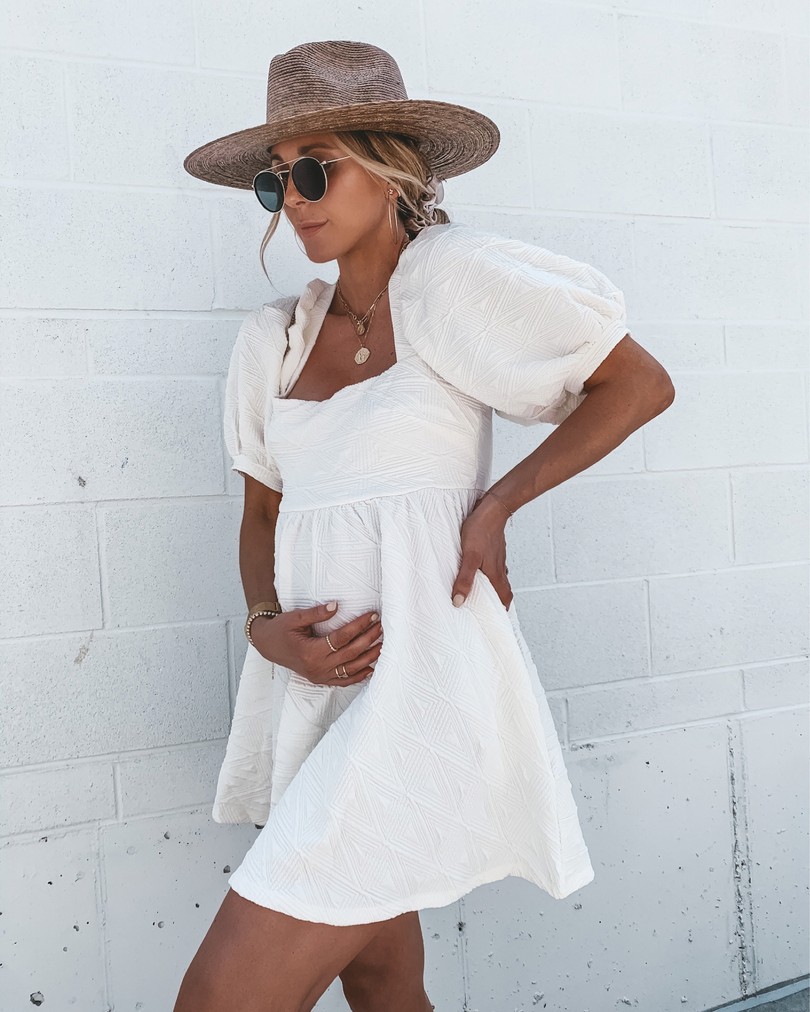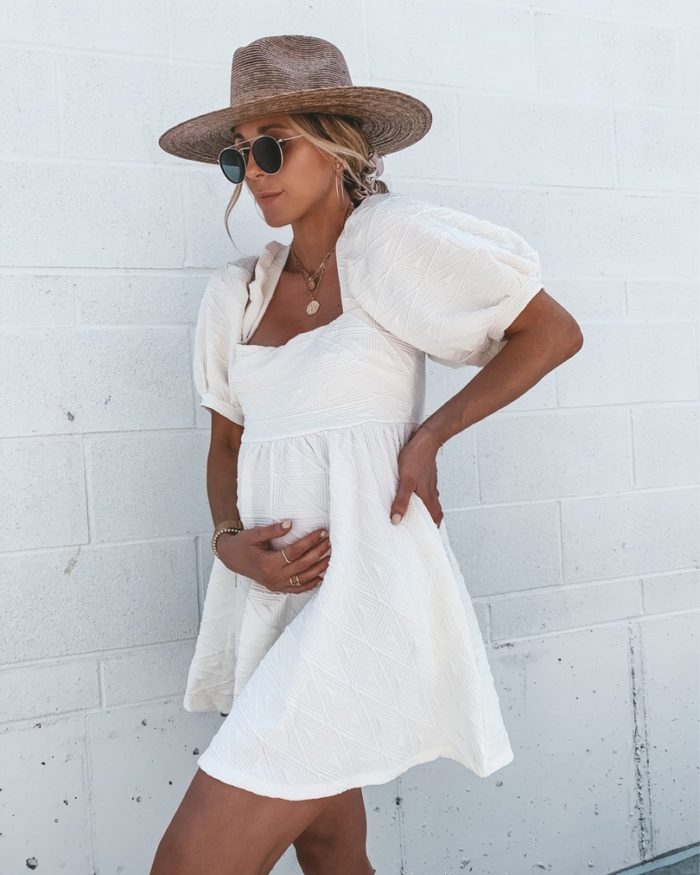 Mini Dress // Hat // Sunglasses // Large Coin Necklace // Link Coin Necklace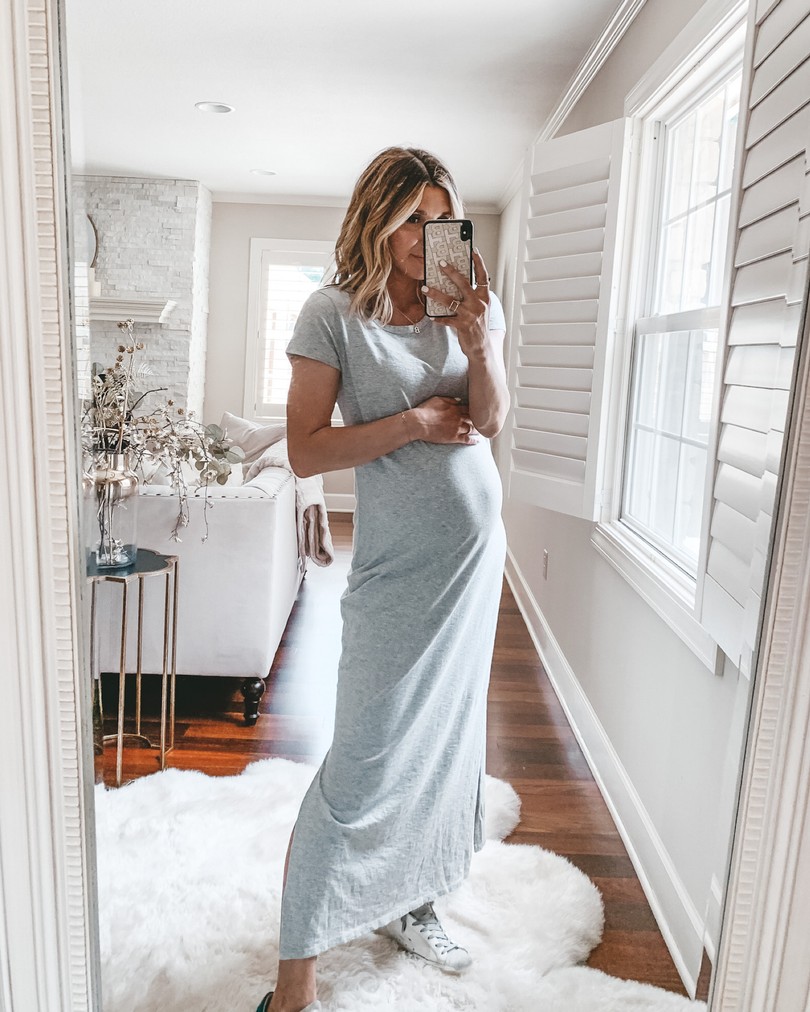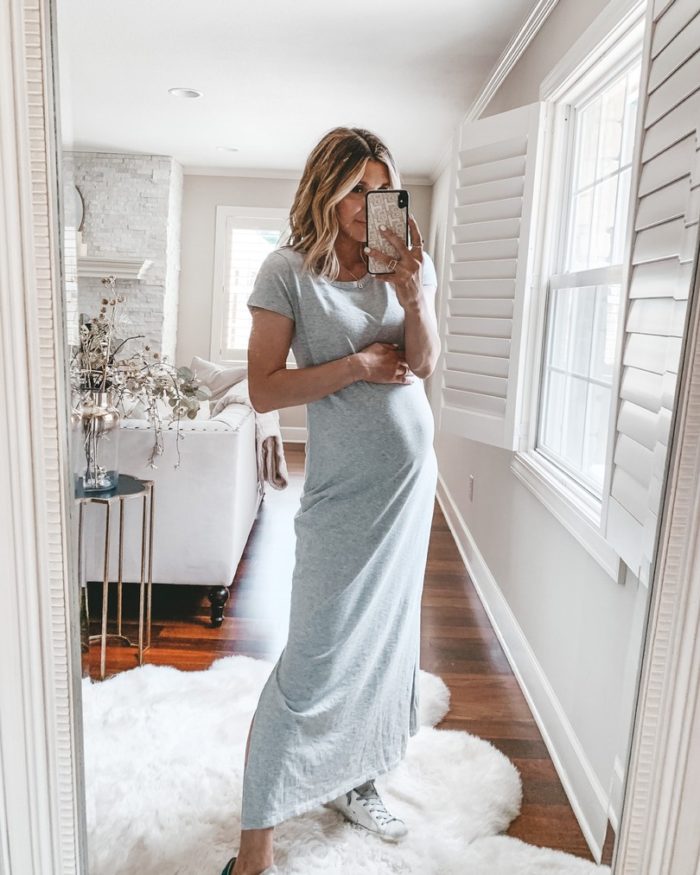 Maxi Dress (under $30)
Another activewear brand I've been wearing a lot of and loving during this time is Free People Movement. This crop top is so comfortable, I've been living in it. I also picked up the matching leggings, which are 7/8 length, super stretchy and stay up really well with the bump. Pregnant or not, I'd definitely recommend checking out this brand if you haven't already.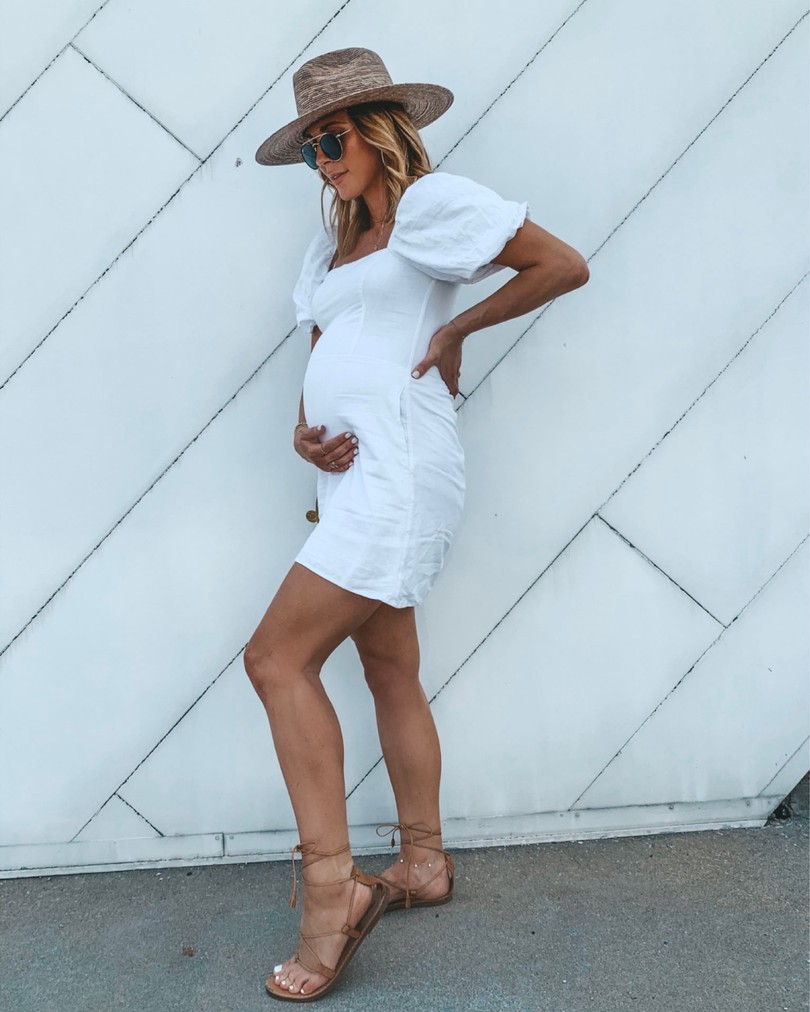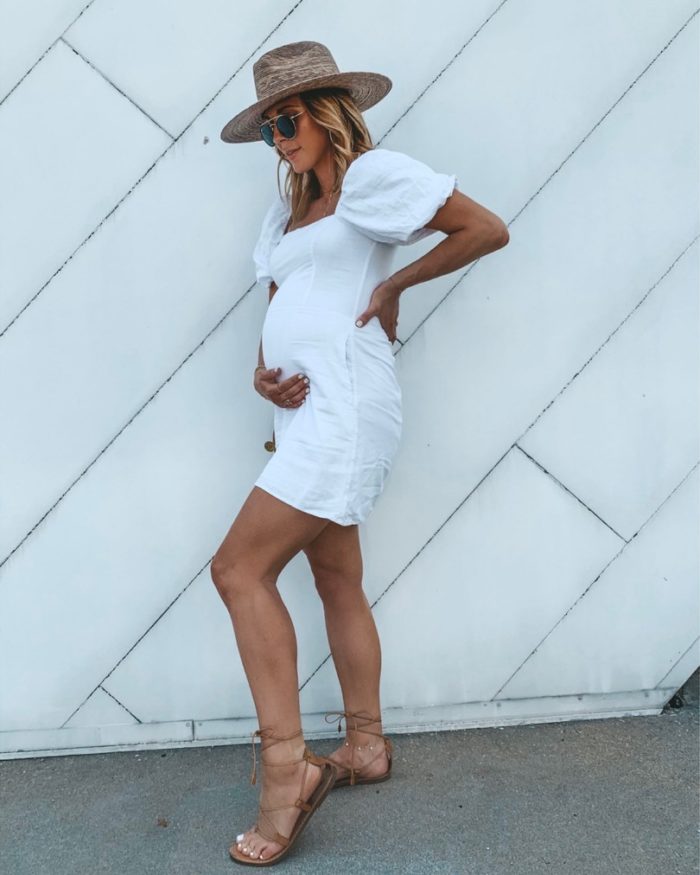 Dress  // Hat // Sunglasses // Shoes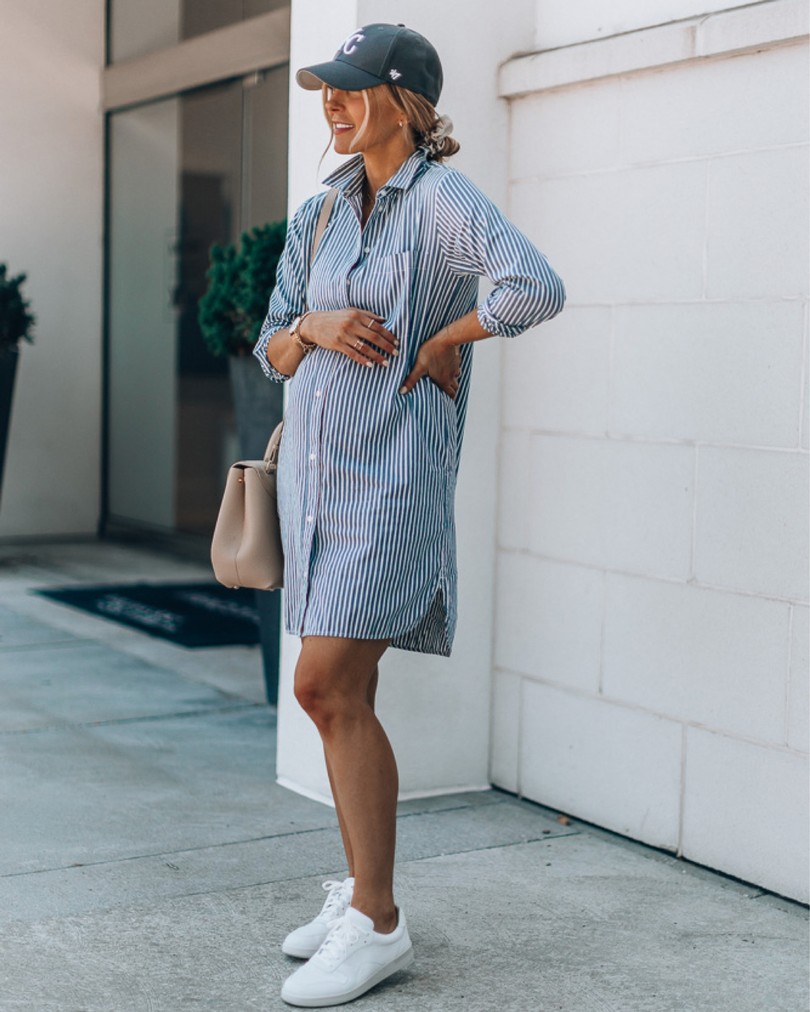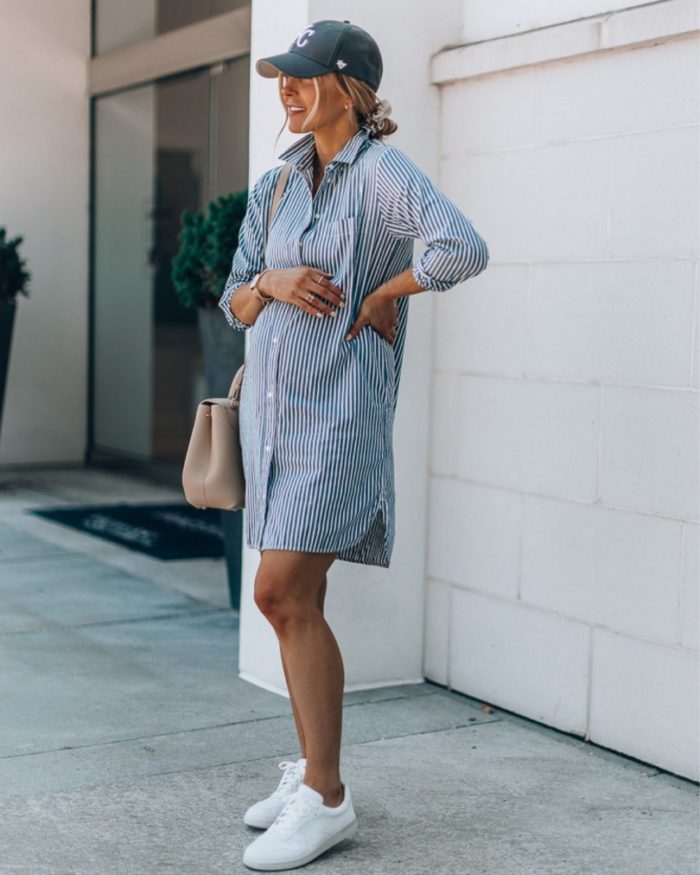 Shirt Dress // Sneakers // Hat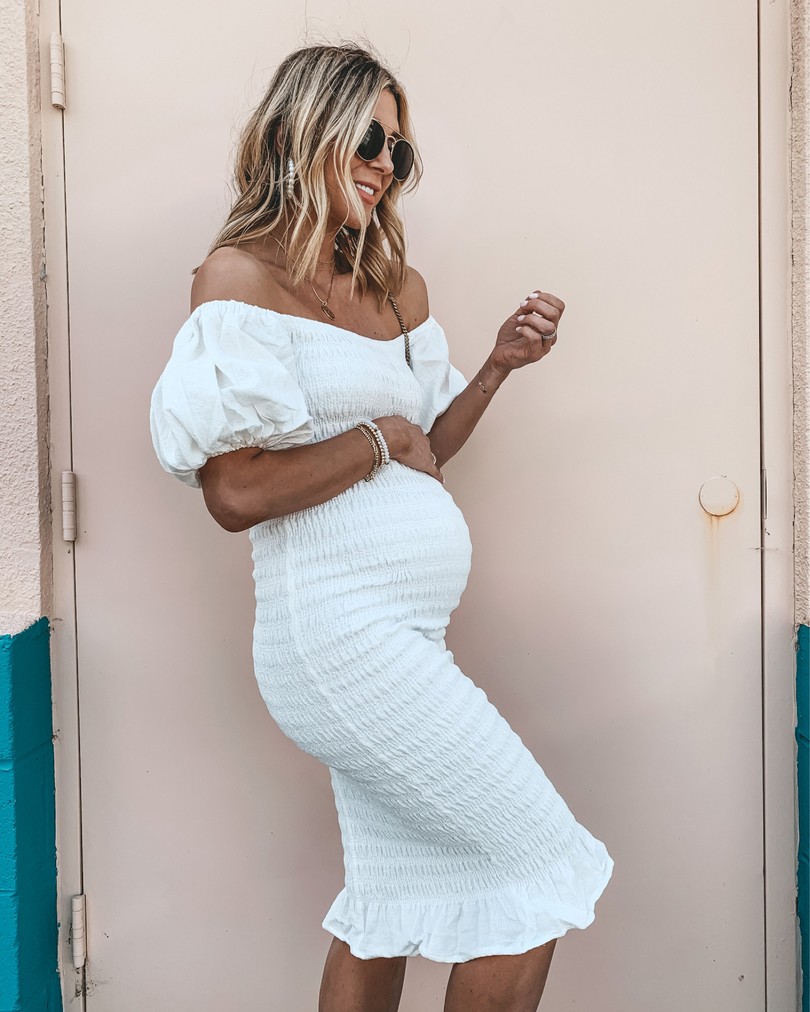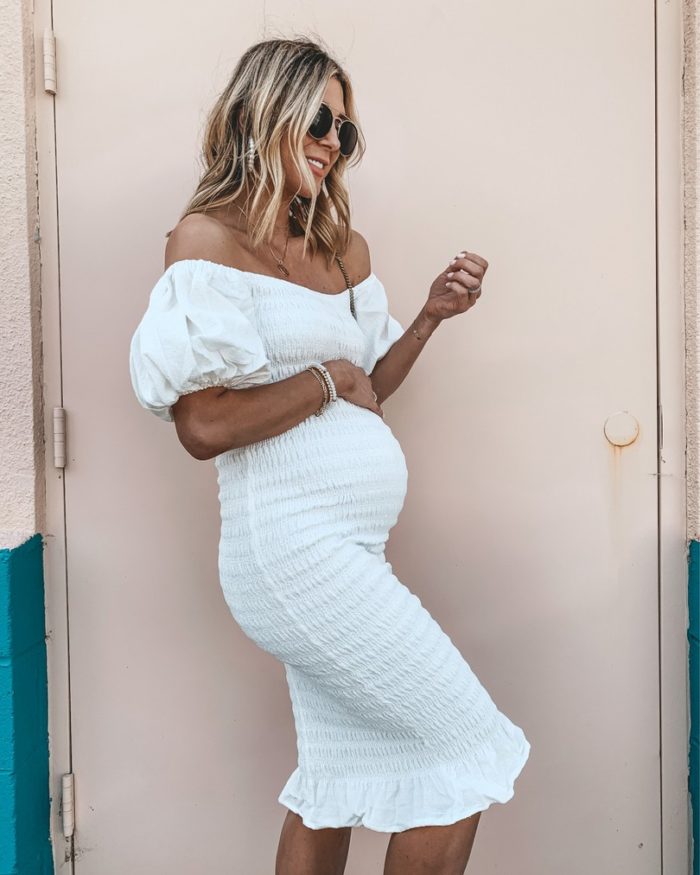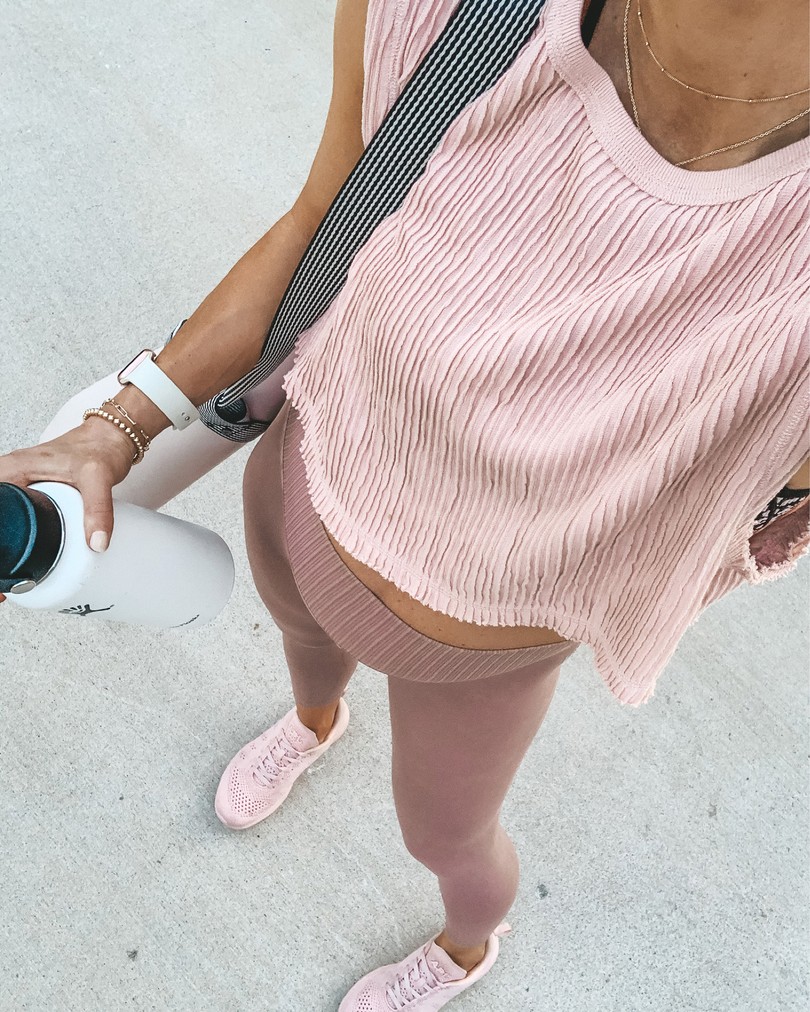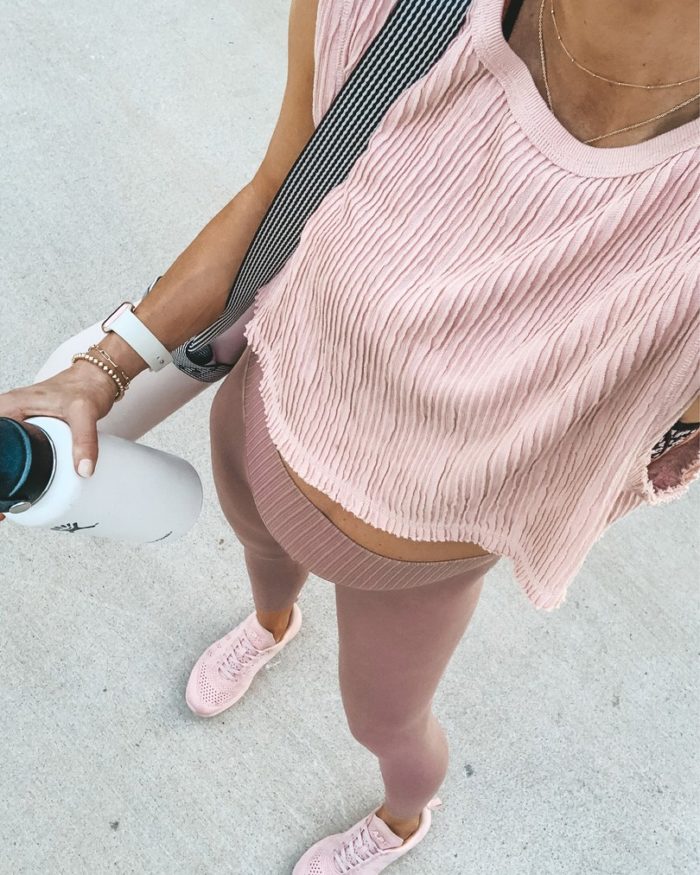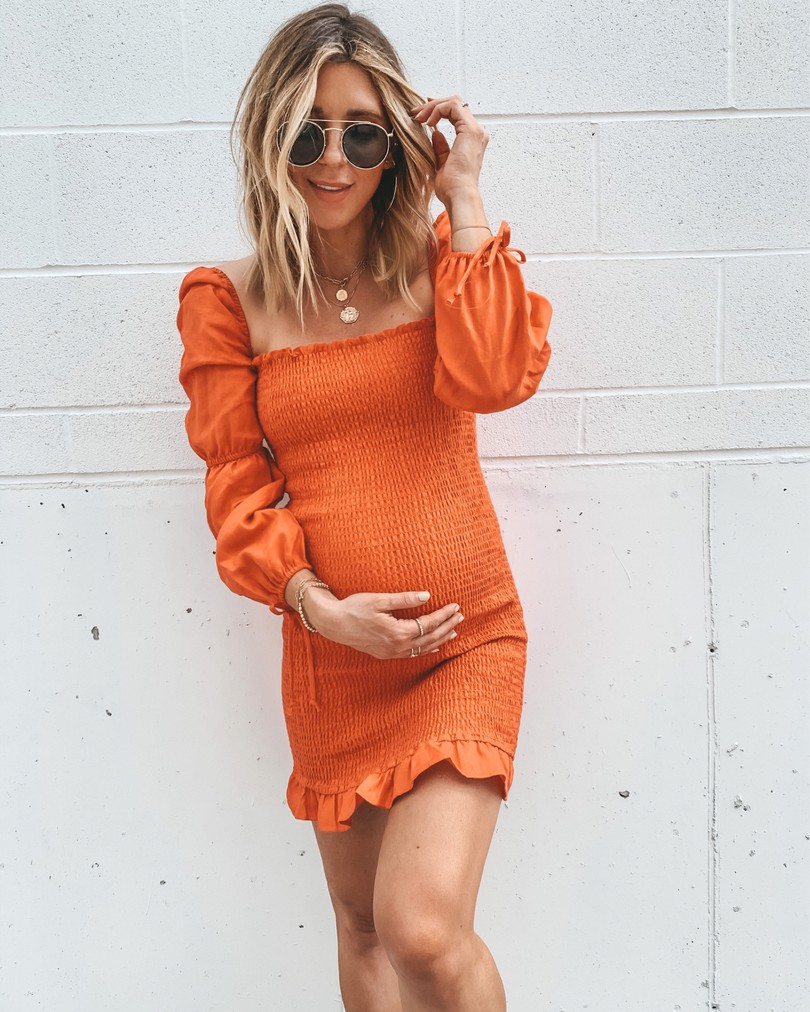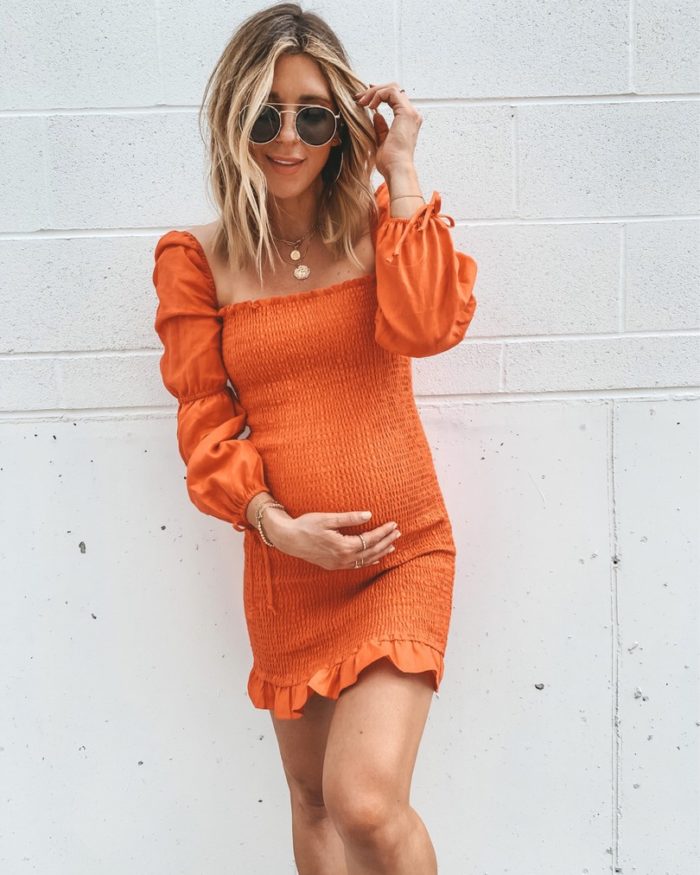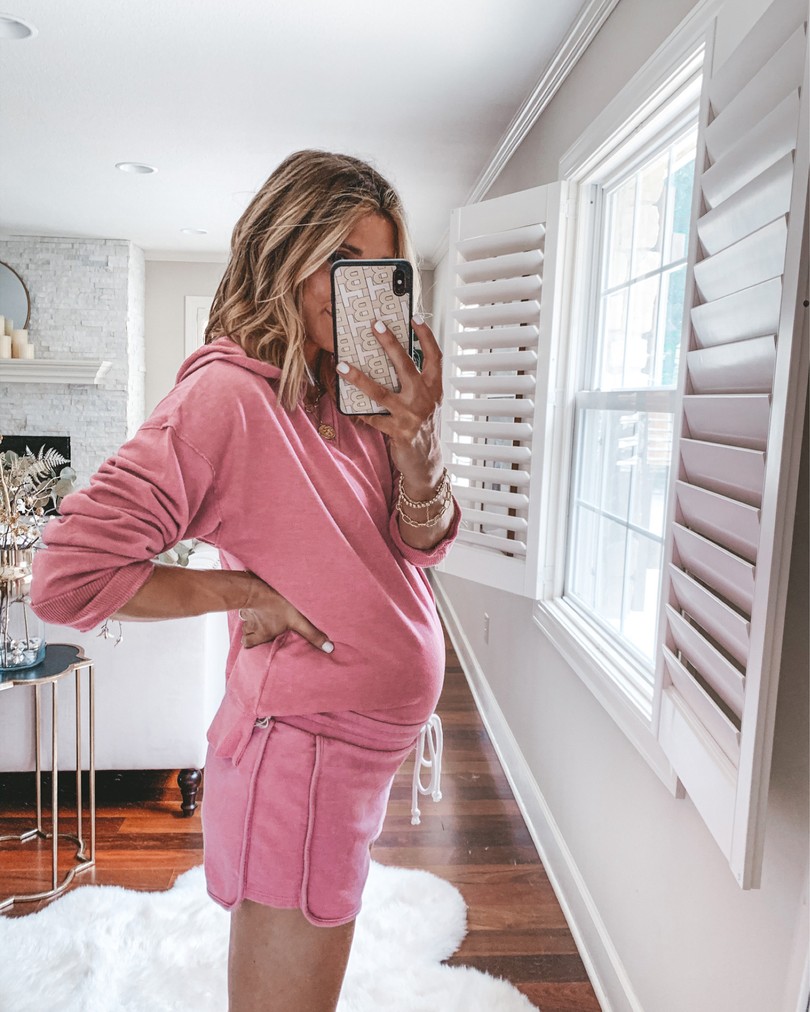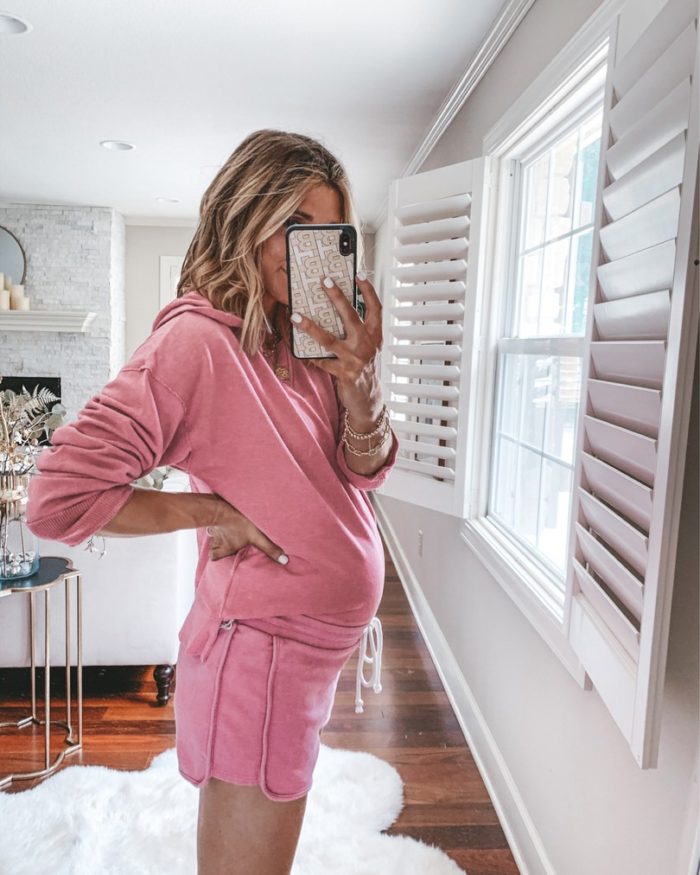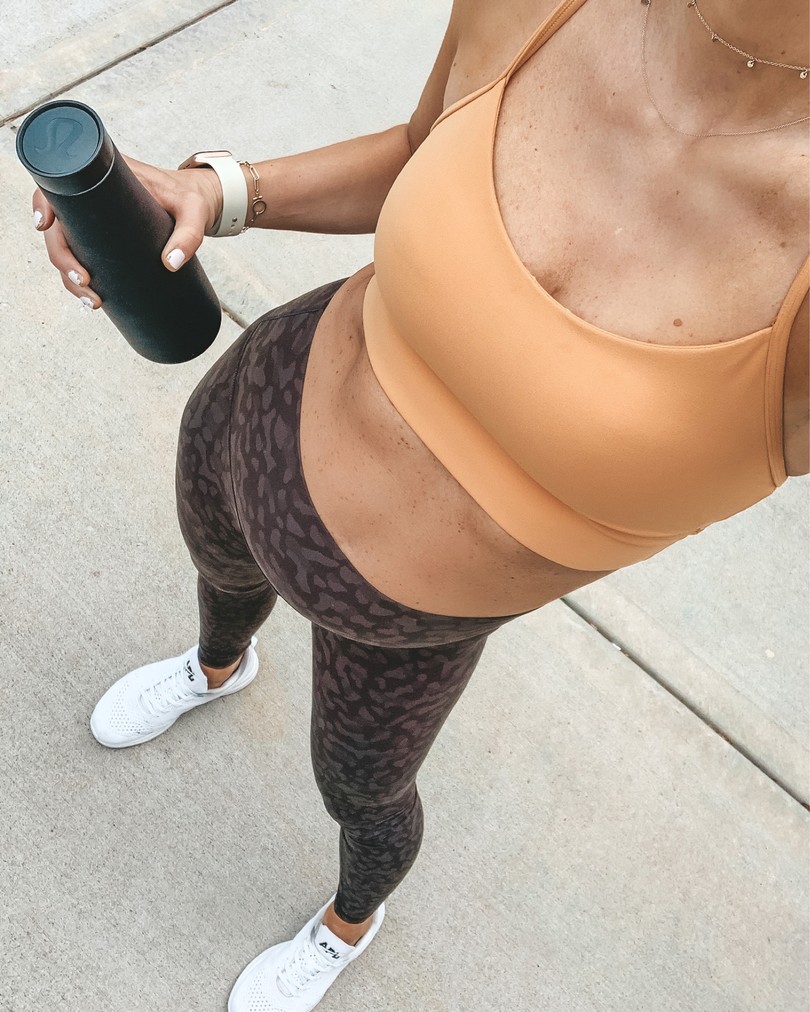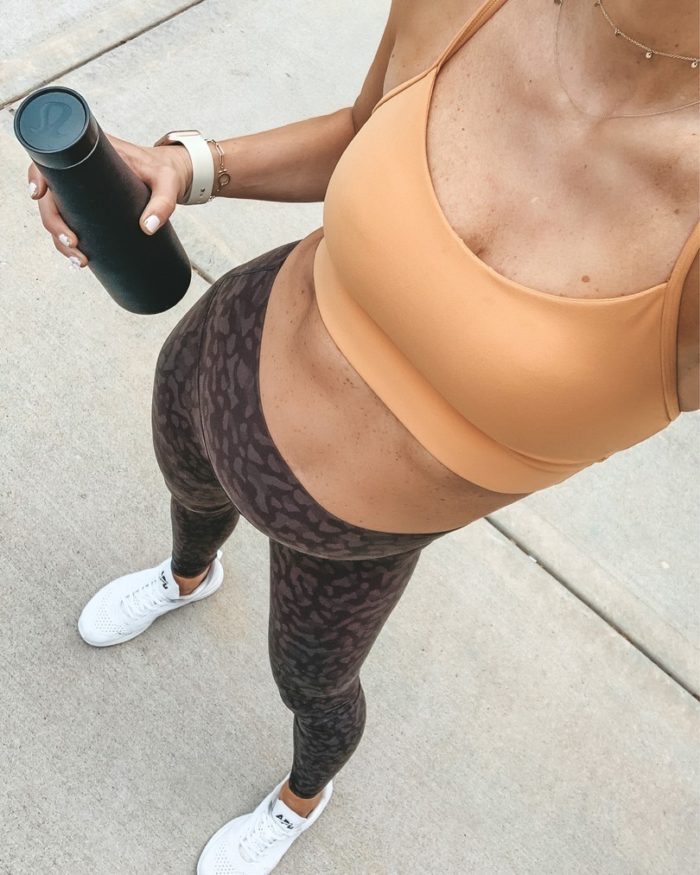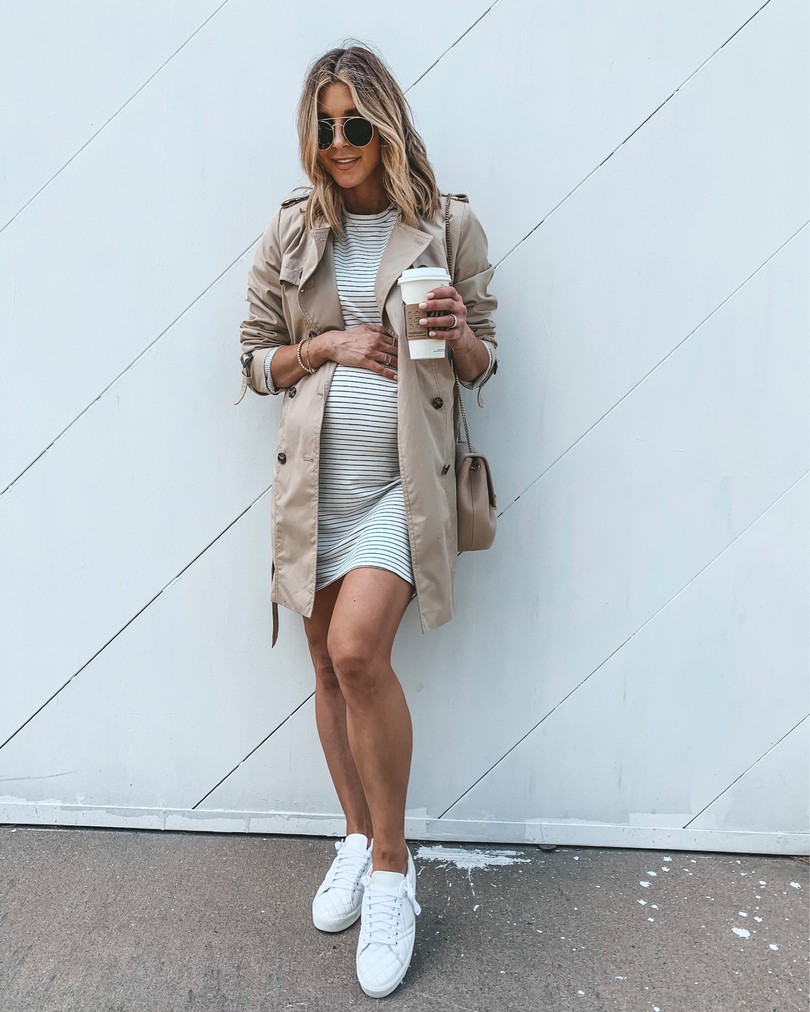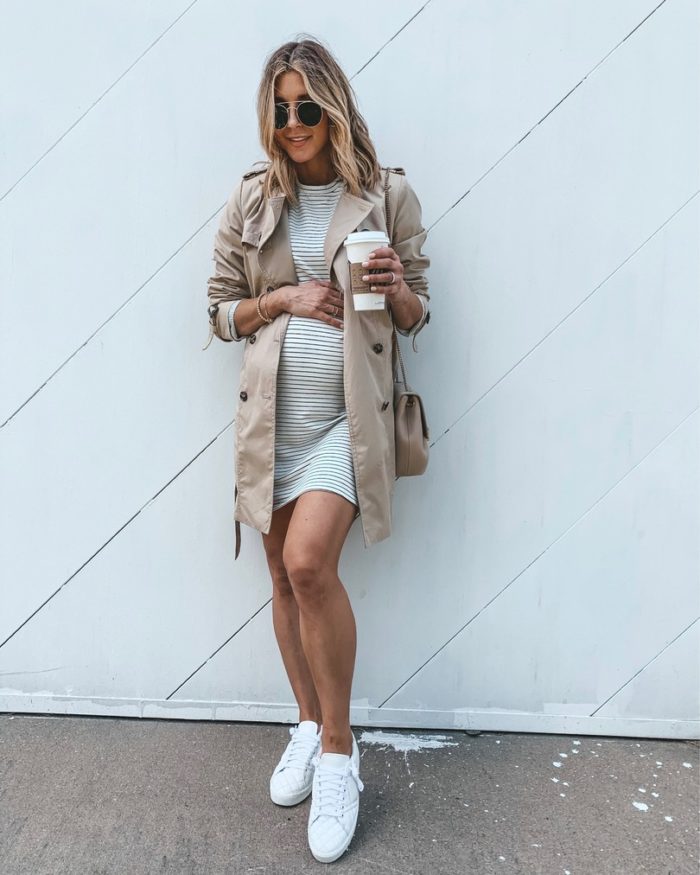 Striped dress // Sneakers // Jacket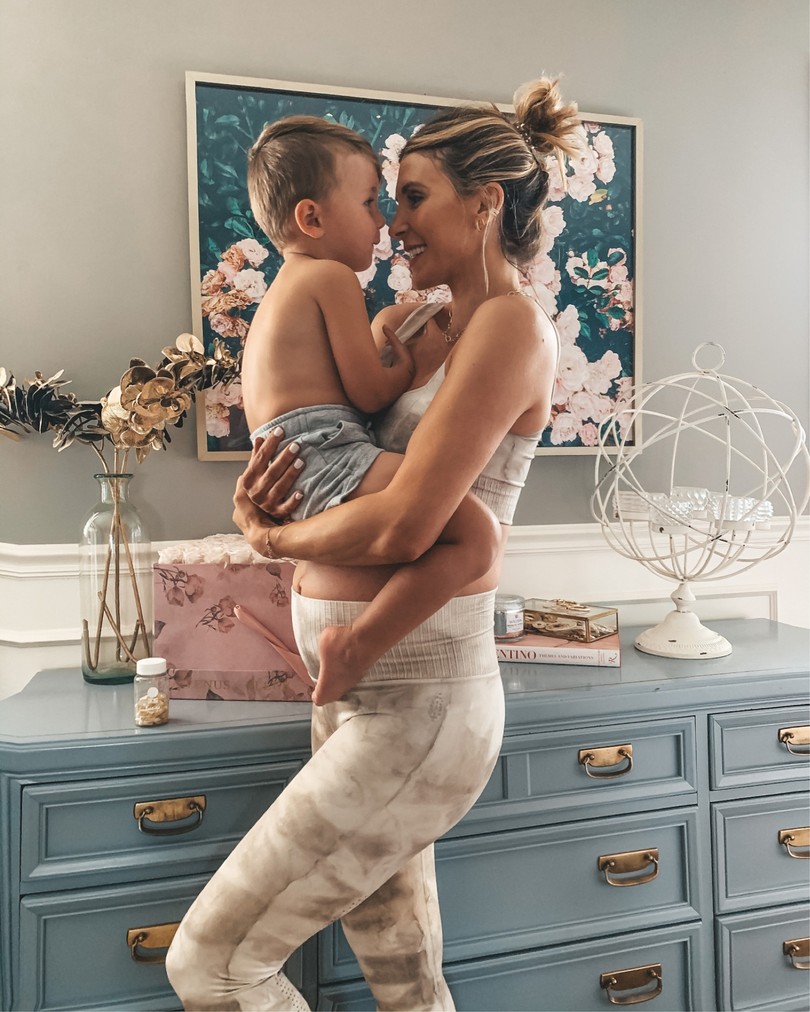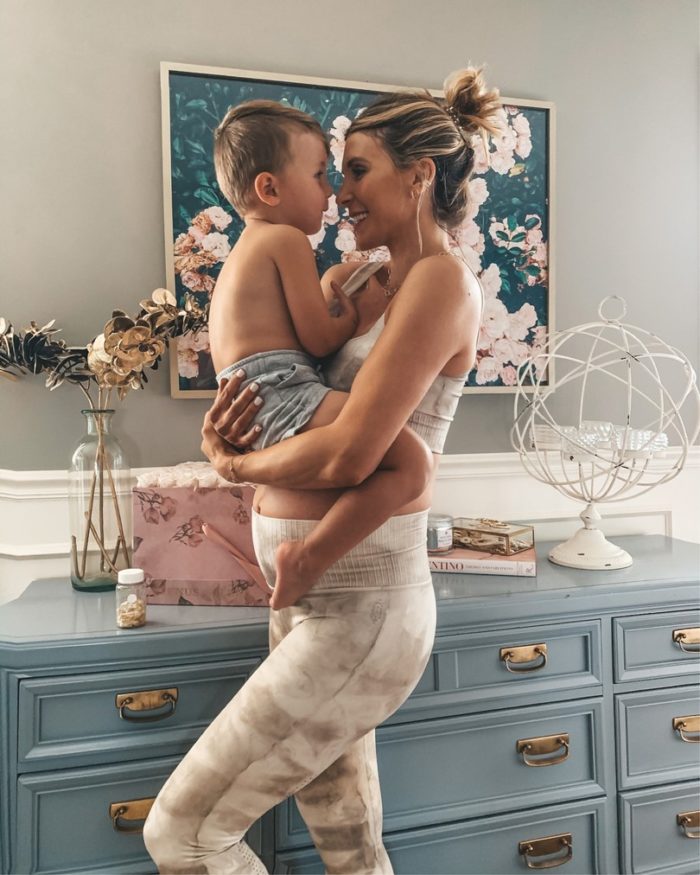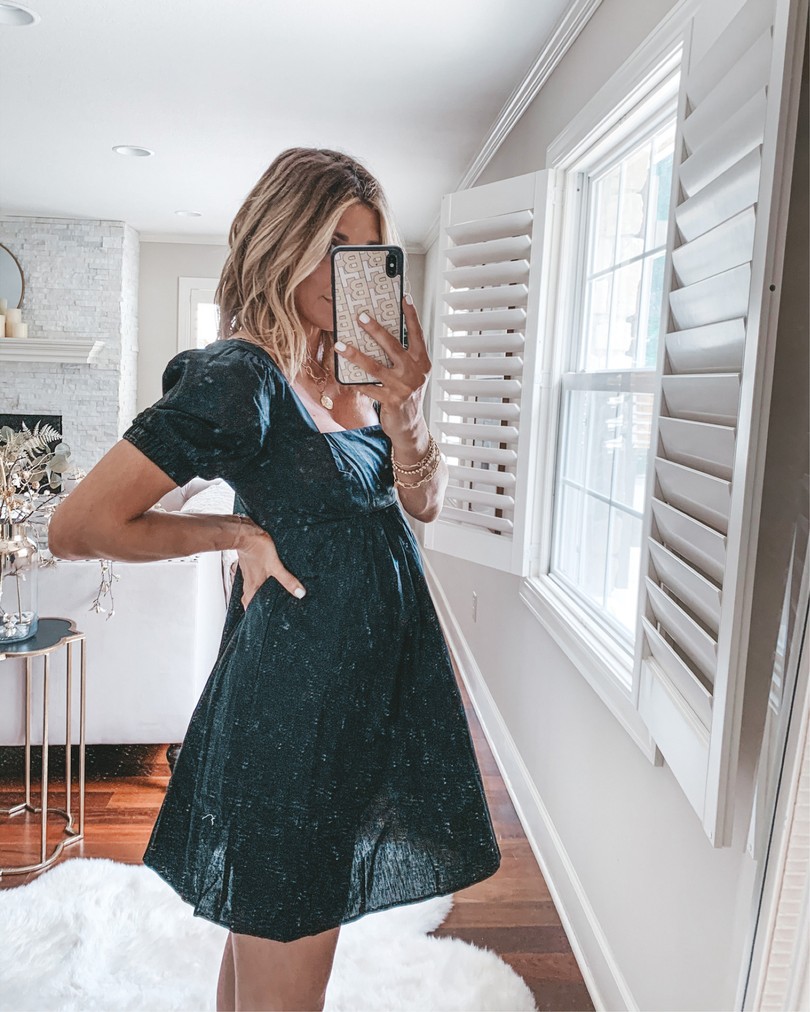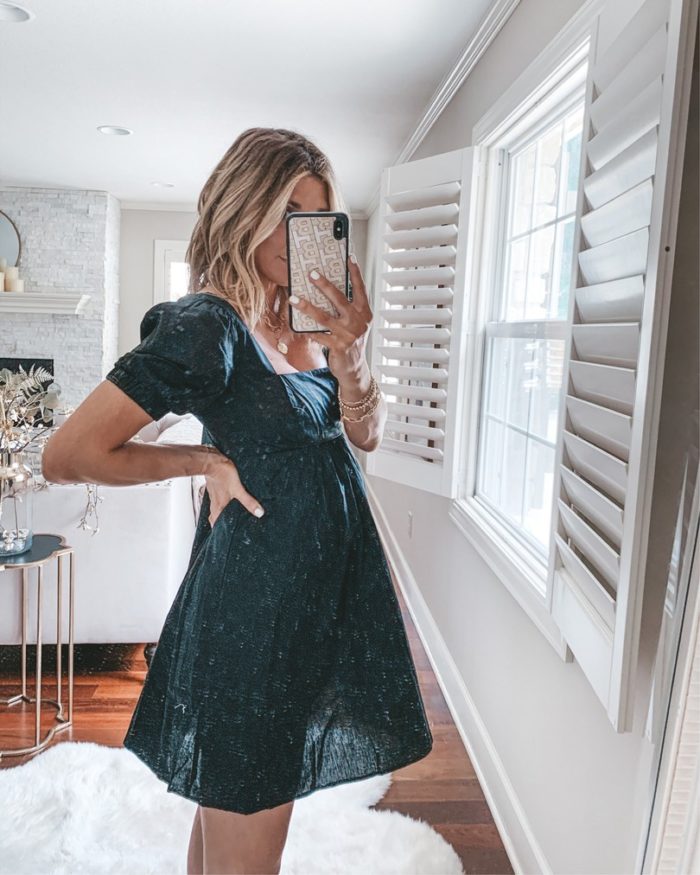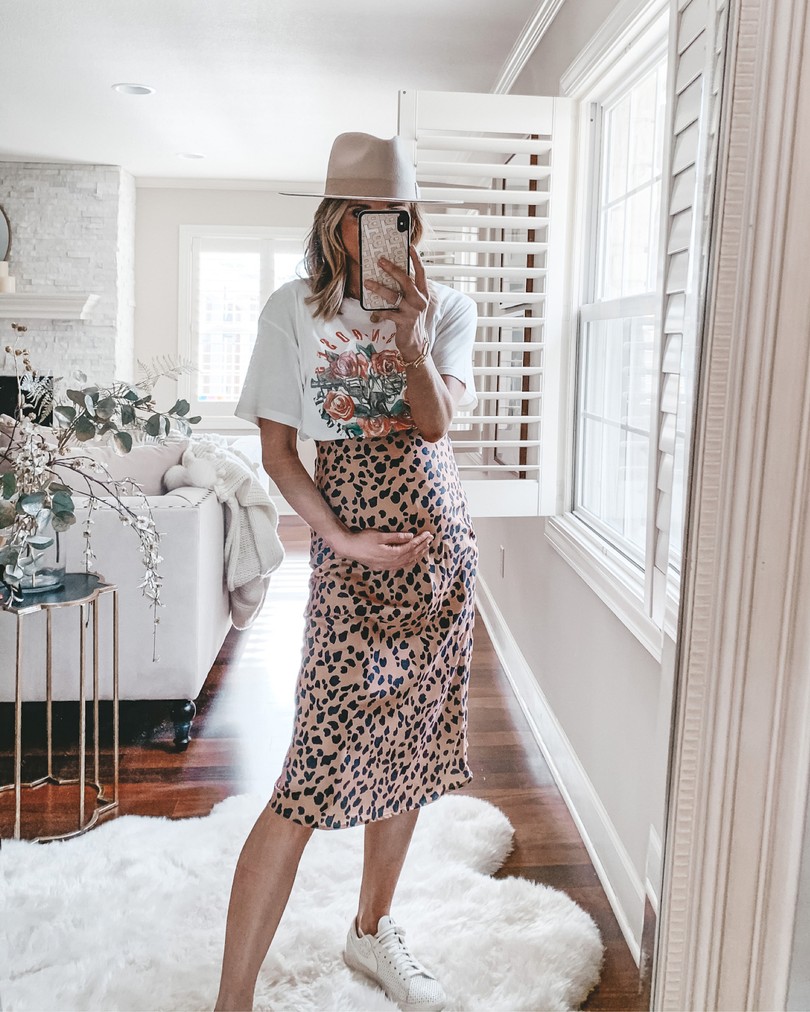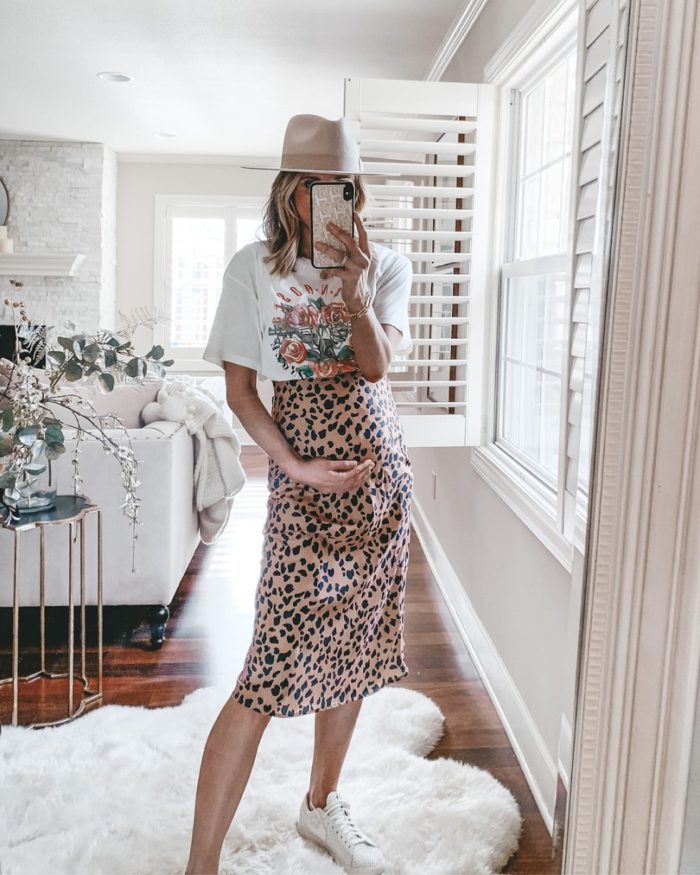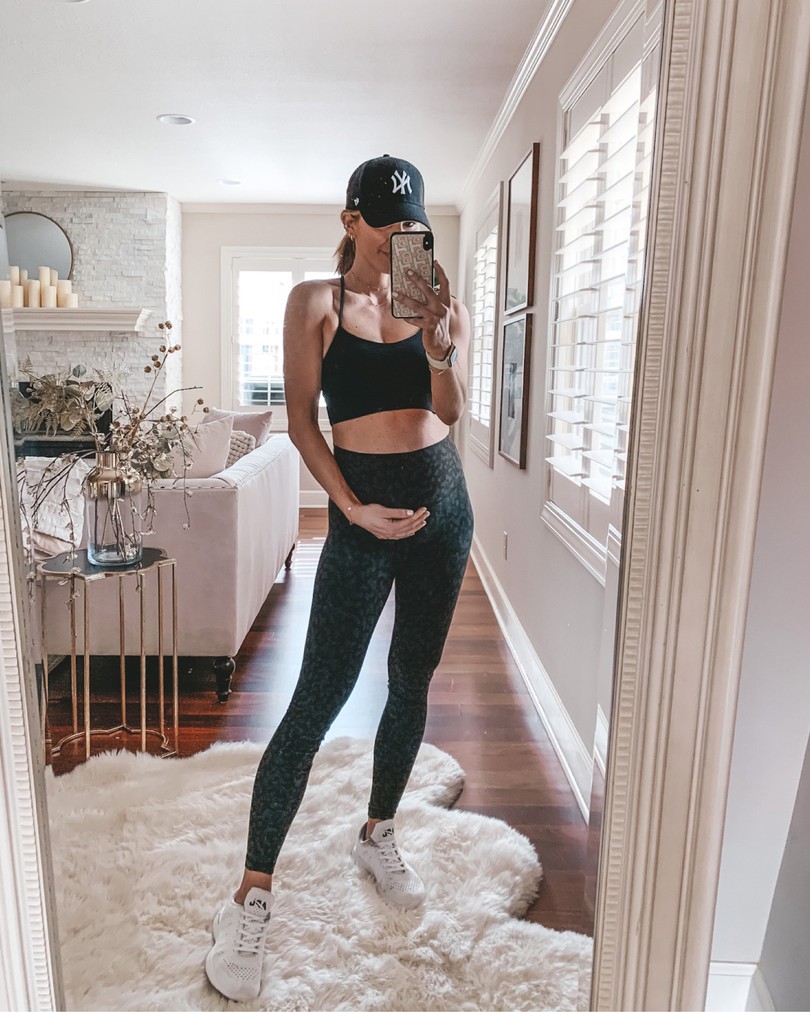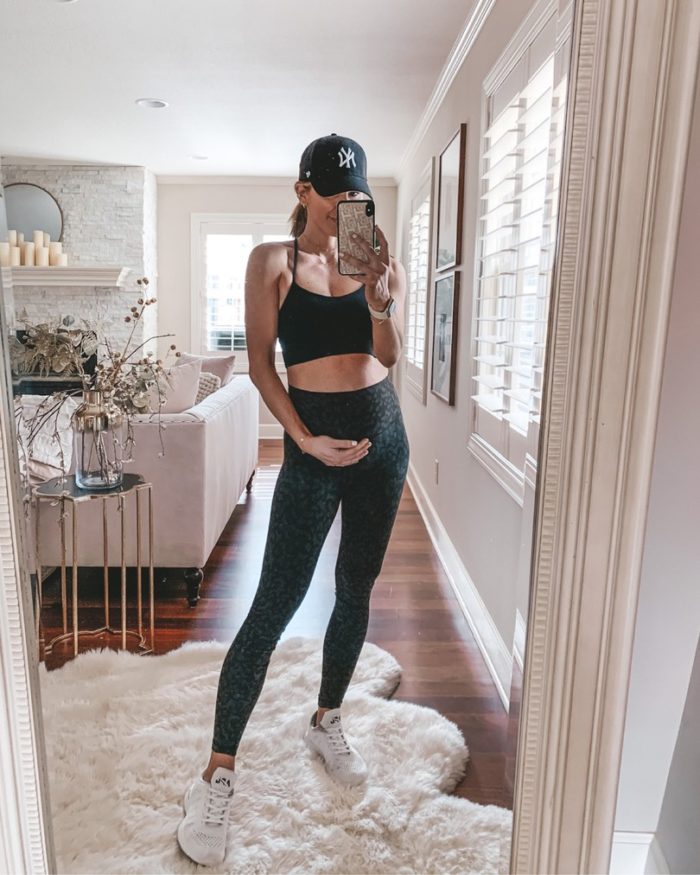 Align Leggings // Sports Bra // Hat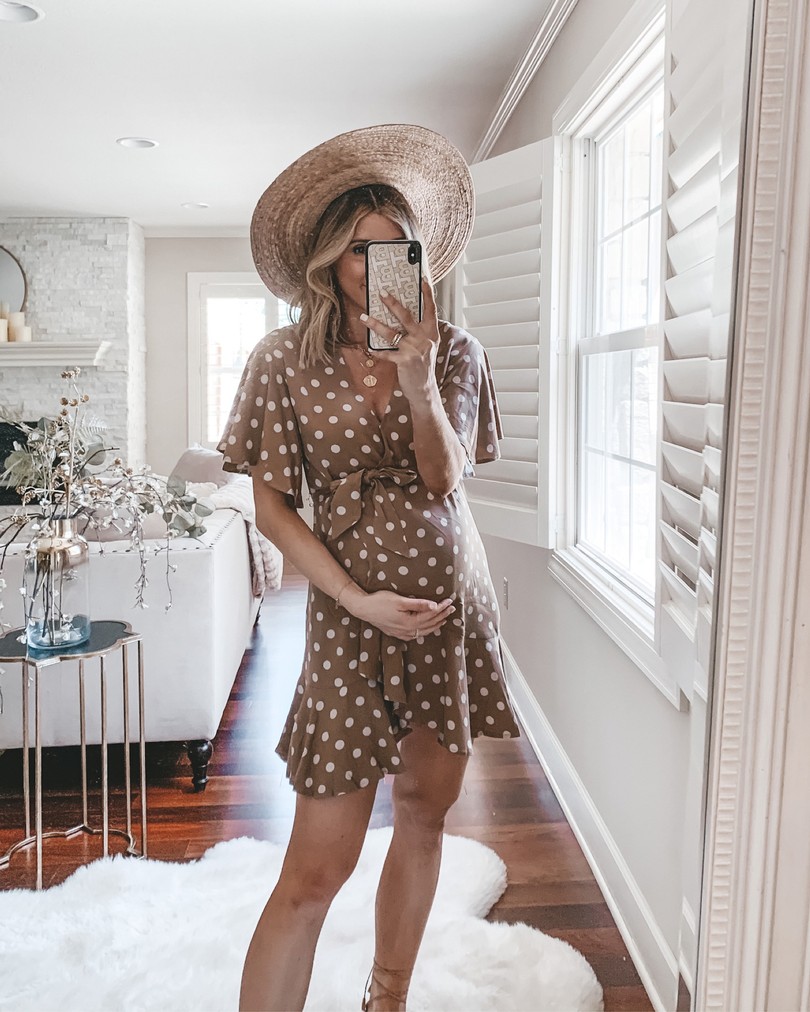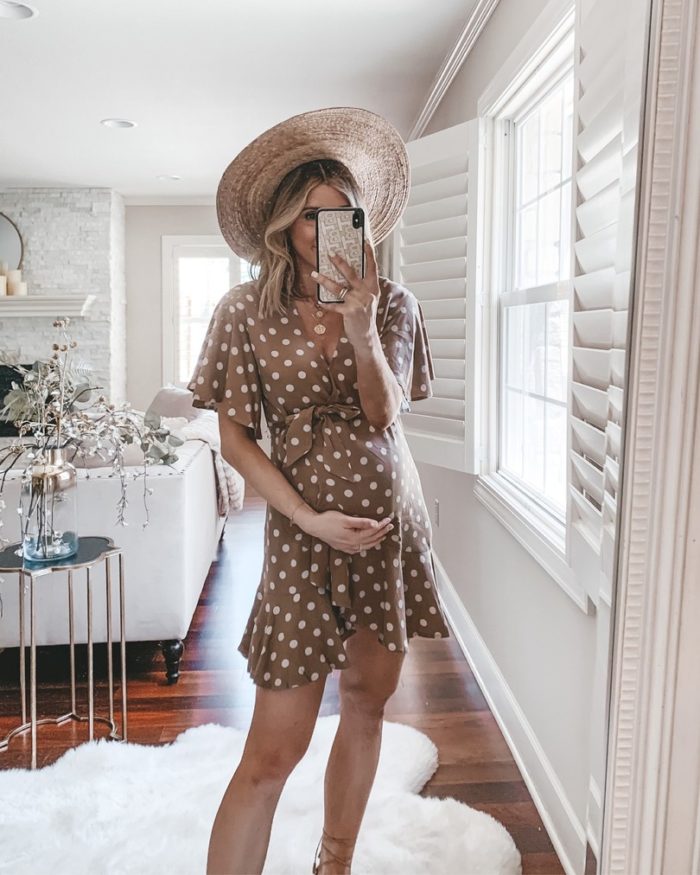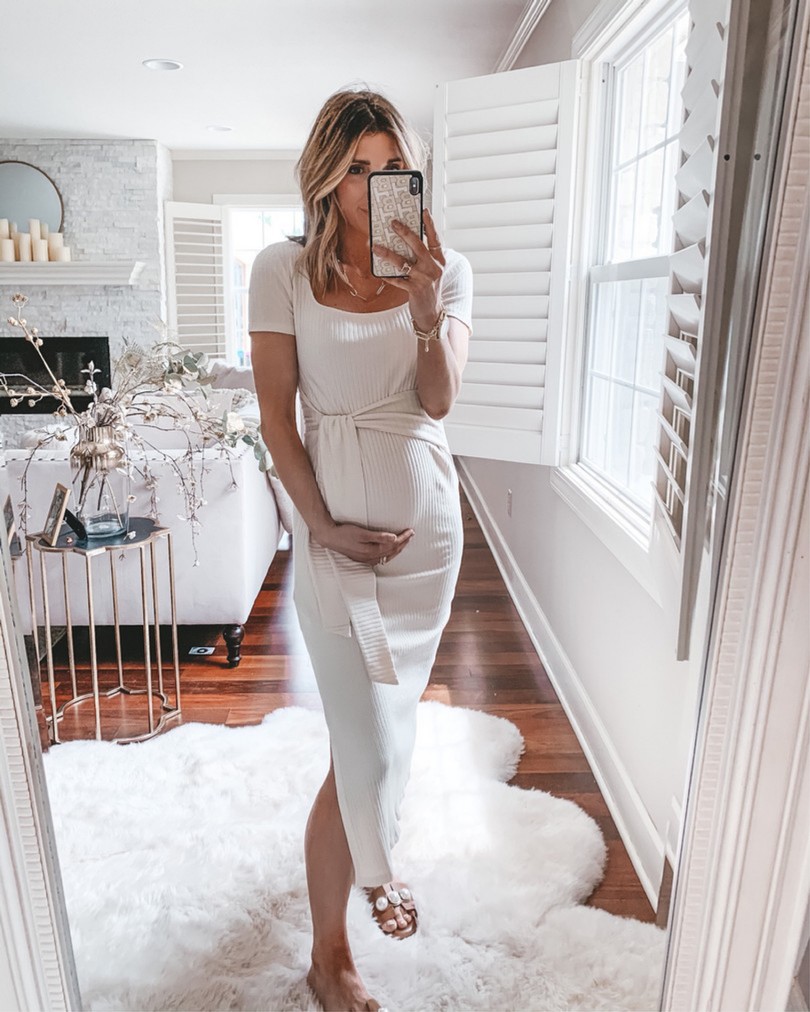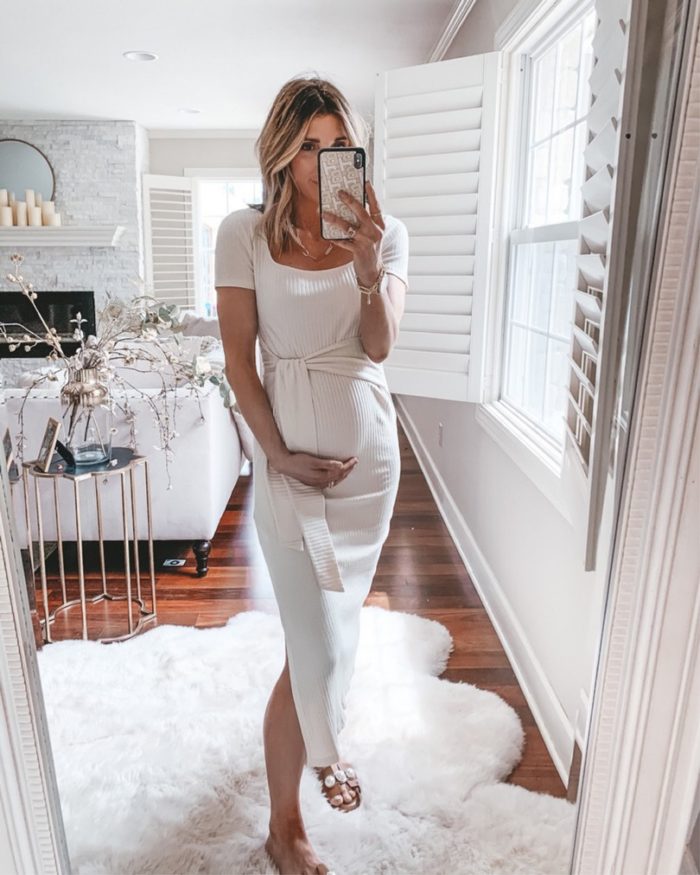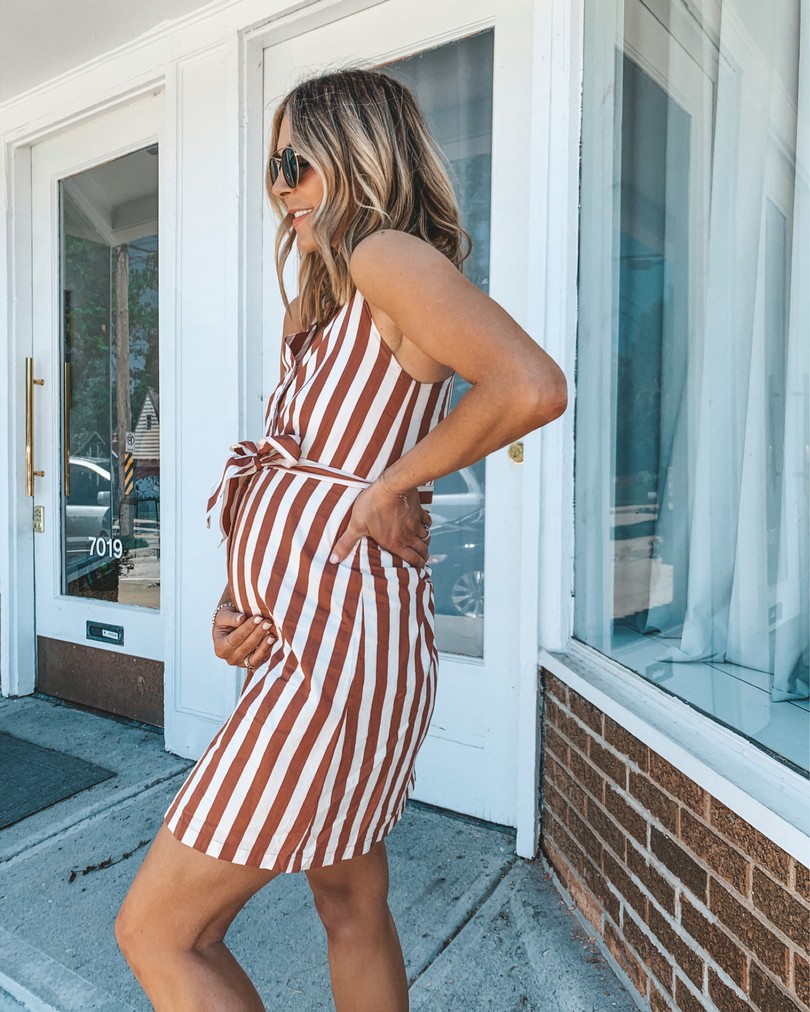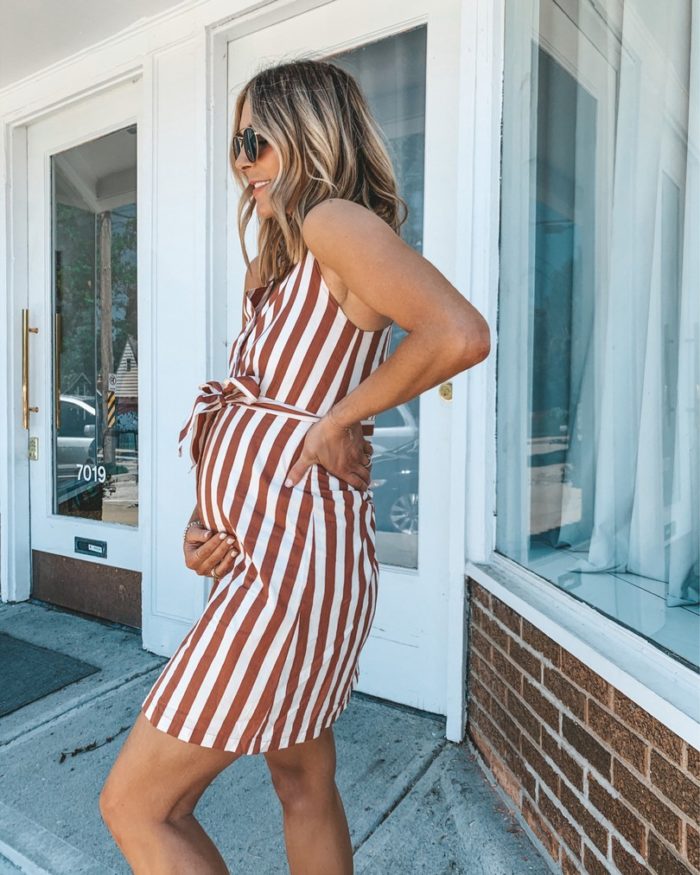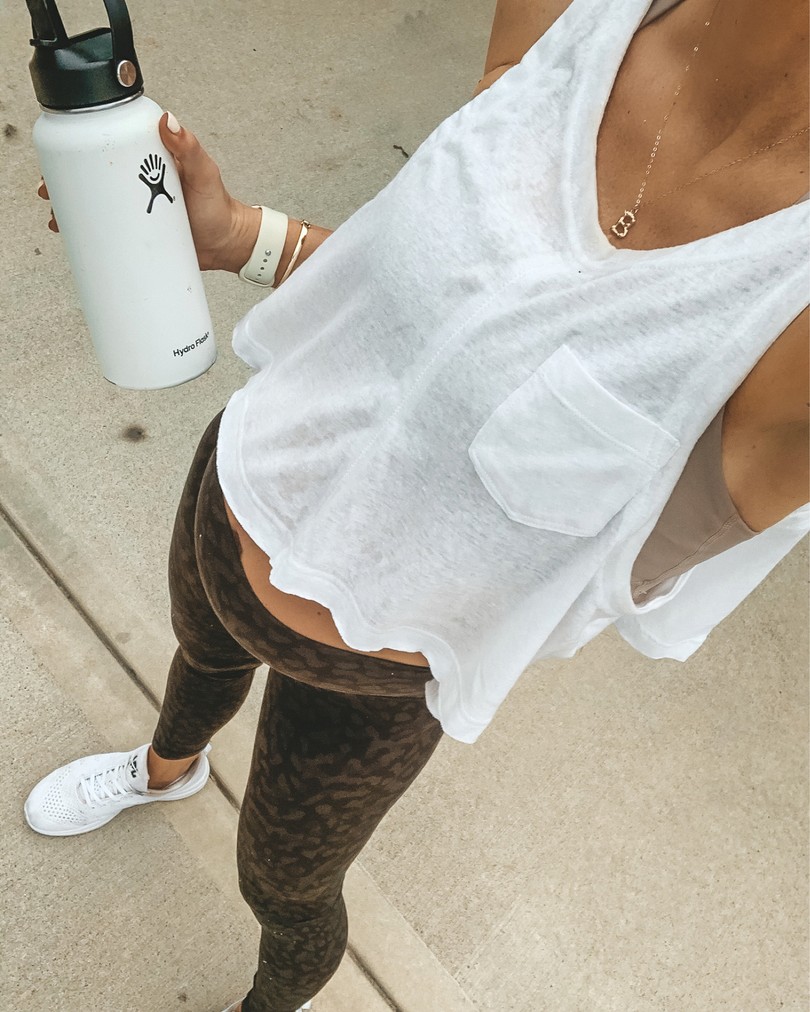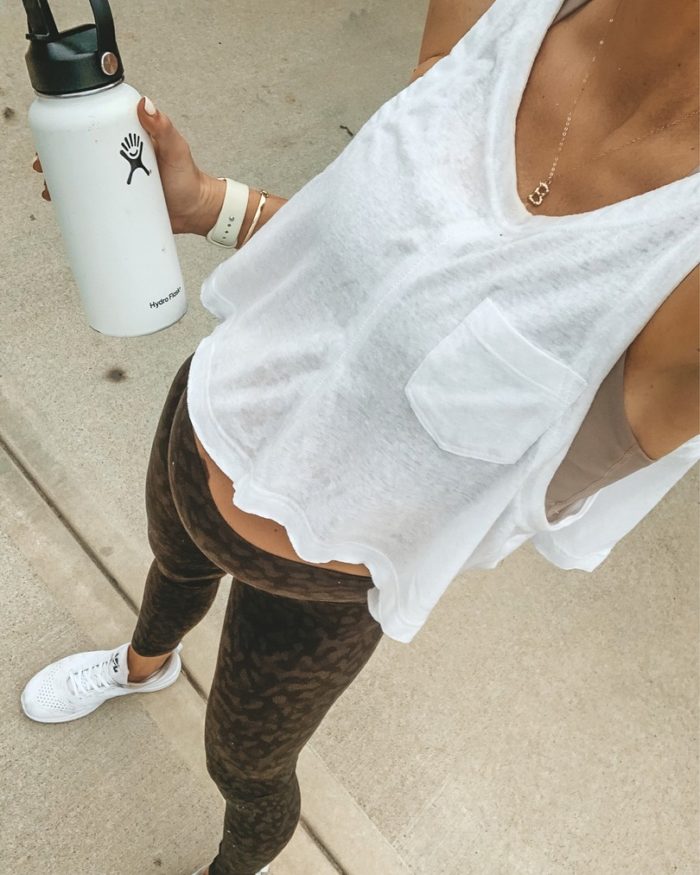 Tank // lululemon align leggings // Apl sneakers // bra // water bottle 
I tried to link just about everything I've gotten questions about, but if I missed something or you have a question, let me know and I'll do my best to answer it!