The perfect undergarments can be hard to find. You want to the right amount of support in your bras, seamless underwear, no show socks. I have tried so many different pairs and have finally found my favorites!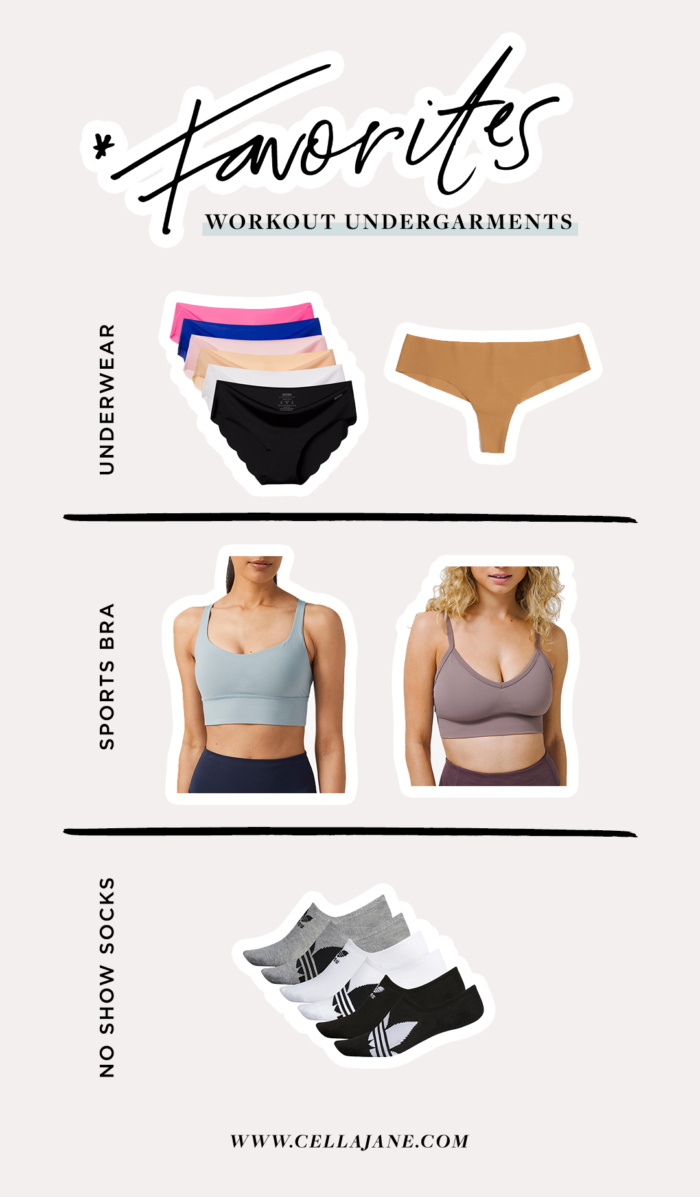 blue sports bra // plum sports bra
Underwear
Depending on which style of underwear you prefer- bikini or thong these are my two favorite. I am super picky about thongs so it took me a long time to finally find my favorite brand.

Sports Bra
I linked a few different styles of bras because it all depends on your bust. Before pregnancy, I had a smaller cup size so I loved this bra and this one. They are great for A/B cups. Now since pregnancy or if you have a bigger bust I have been wearing this bra and this one. This is a best selling Amazon bra that is very similar to the Lululemon bras for only $13.

No Show Socks
As much as I love the look of no show socks I almost gave up on them for working out because I hate the feeling of your sock slipping under your foot. Thankfully I tried these Adidas ones and they stay in place! I tried to cheaper Amazon brand but was very disappointed in them. These are the best no show socks out there!