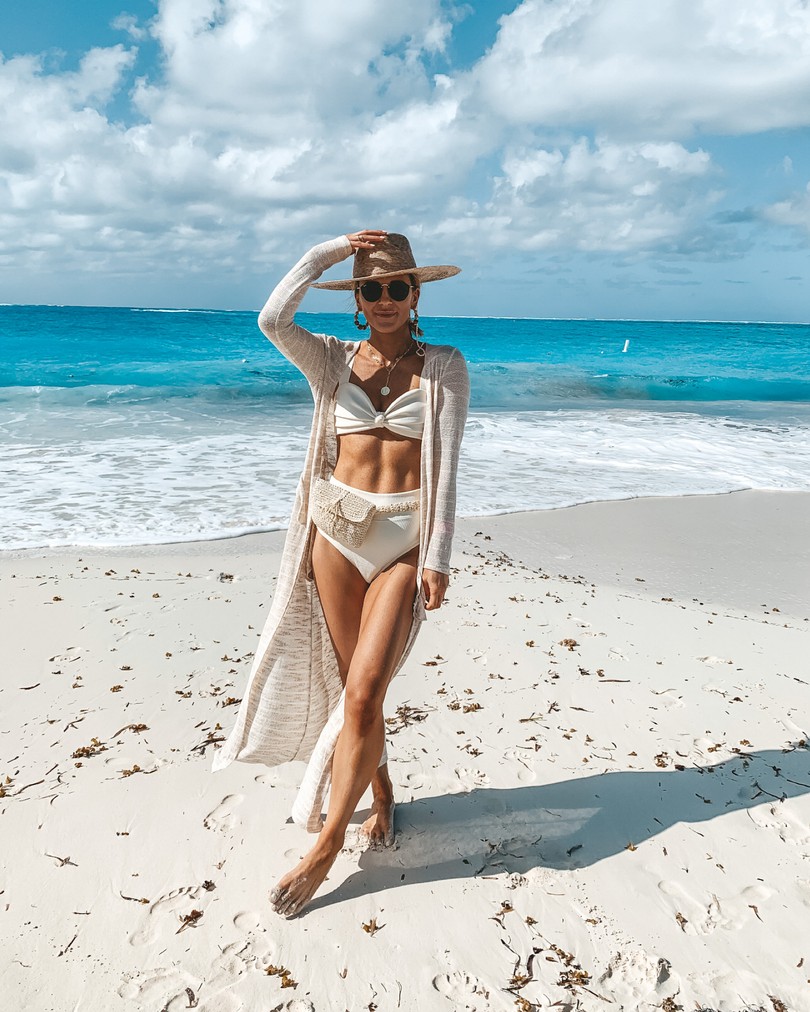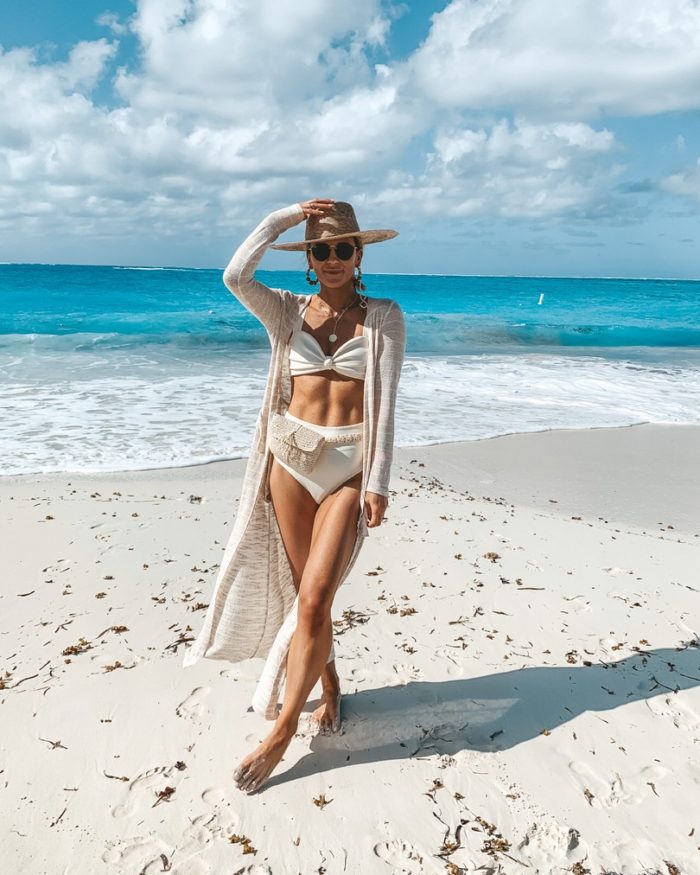 I am always getting lots of requests for different beach or pool looks and today I am thought it would be fun to share 5 easy ways to pull your whole beach or pool look together. Styling things looks are some of my favorites for sure. This year I feel like there were so many great beach accessories!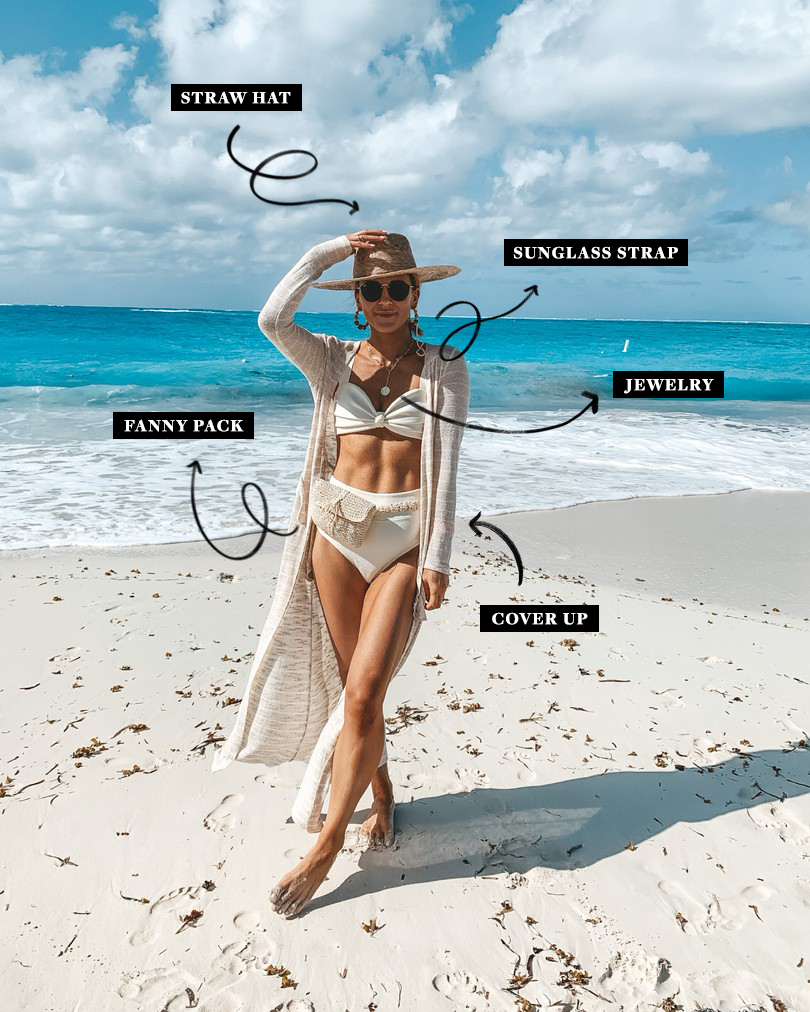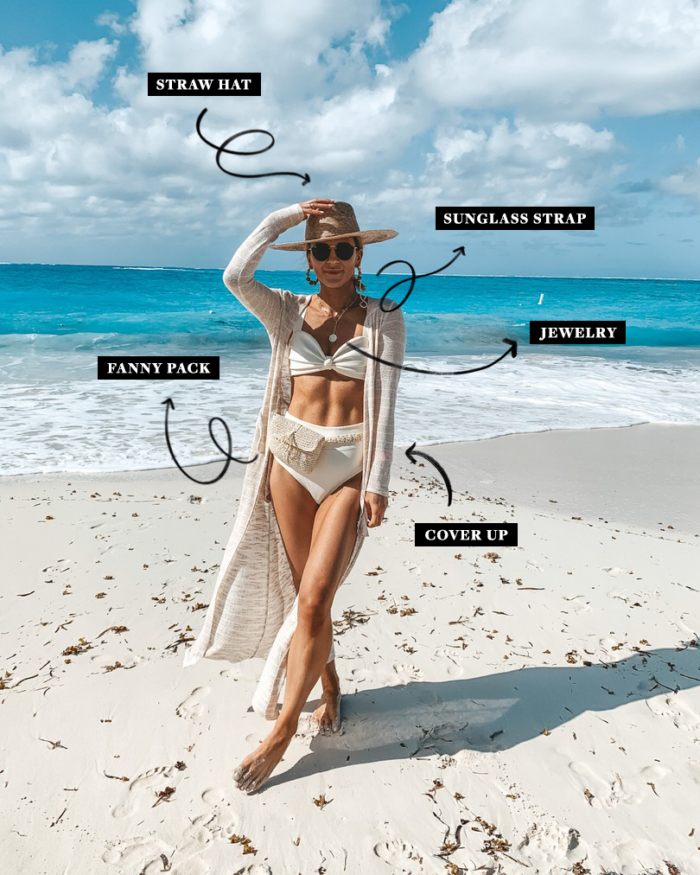 SHOP THIS LOOK
hat // suit top // bottoms // cover up // sunglasses strap // fanny pack // necklace
SUMMER HAT
Not only is a hat a must have for protecting your face from the sun it also a must for putting together a complete beach look. I love this Palm Wide Fedora Hat from my shop. The durable palm material can hold up against the salt water and sand beatings at the beach and still look good. You won't see me in the sun without a hat or visor on. Visors are also another hot pieces for summer or vacations! I love this one and this one!
SUNGLASS STRAP
If I had to pick one favorite accessory for this summer I think I would have to say sunglass straps. Not only are they super convenient they really elevate your look. You can add these straps to any style of sunglasses- plastic or metal. I have some new styles coming to cellajaneshop.com soon that I know you. are going to love! I also found a cute pair here.
FANNY PACK
I purchased this fanny pack before our Turks & Caicos trip and let me tell you guys – it is something every girl needs! It holds my phone, mineral sunscreen, and credit cards or room key. It is even great to wear with sundresses or jean shorts and tops. If you loosen the straps it makes for a cute crossbody fanny pack.
JEWELRY
I think styling your beach looks with different pieces of jewelry is the easiest way to mix up your looks. I love wearing fun earrings, layered necklaces, bracelets and anklets.  I usually wear all into the water besides a few types of earrings.
COVER UP
To complete your summer style, a swimsuit cover-up is essential. It's a big part of scoring a chic ensemble for the beach or pool. When picking a cover up I look for something that is lightweight, quick to dry, easy to throw on and off, and, of course, comfortable! Not only do some of them provide extra protection against the sun, but almost all of them can  be worn from beach to lunch.