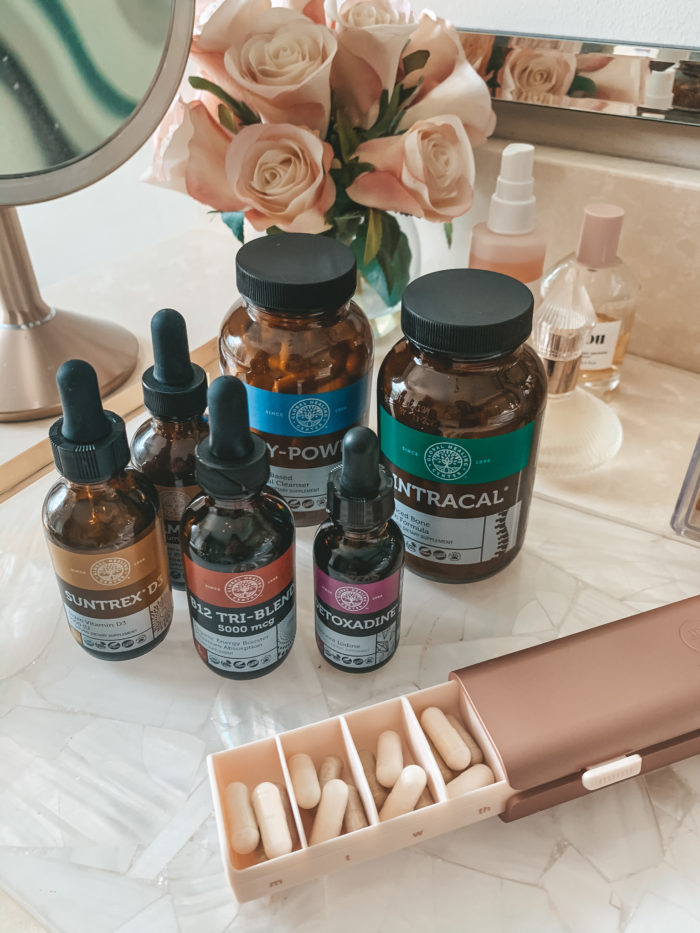 As someone who's always valued health and wellness, a big part of that routine includes taking supplements and vitamins. When I started looking more into what my body needed, it was clear from the start that Global Healing was the way to go. If you're not familiar with Global Healing, they're all about helping their customers live a healthy, balanced life while providing vegan, GMO-free, gluten-free, ethically sourced and packaged supplements. If you've taken supplements before you might be picturing a standard pill that you take daily or something to that effect, but Global Healing is SO much more than that! I've truly fallen in love with the brand and its products, so let me break it down further for you guys!

The supplements I've started taking from Global Healing are specialized based on my specific needs. For example, to be honest, and this might be TMI, but I've had some gut issues that I've struggled with in the past, so I knew that was something I needed to work on. I've also struggled with Vitamin B12 deficiency, so I also wanted to put a focus on correcting that as well. There are so many options and supplements offered by Global Healing, so no matter what you're struggling with, I know they can help. You can read more about all their products here, but below are the ones I've taken and love!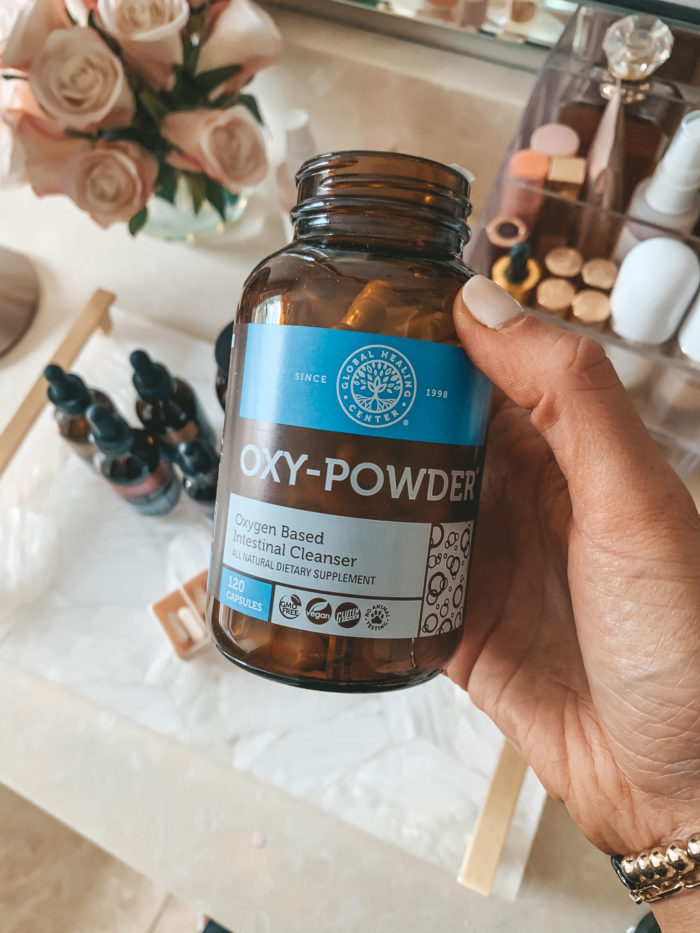 I have to call out Oxy-Powder first because it has become an absolute staple for me. It has helped correct those gut issues I mentioned above which have previously caused major bloating and occasional constipation. It could be from stress, from something I ate, or from dehydration, but when I'm feeling backed up, I swear by taking Global Healing Oxy-Powder, which is an oxygen-based natural cleanse supplement. It's gentle and won't leave you feeling drained, while also cleaning you out!
I always knew B12 was a really important vitamin, but when I started taking Global Healing supplements and read about the side effects of not having enough of it in your diet, I realized I needed to make sure I was on top of it. Some of the most well-known symptoms of having a vitamin B12 deficiency include low energy levels and brain fog, and with two littles and a baby on the way, I definitely don't have time for either of those. I love that the Global Healing B12 supplement I've started taking is organic and natural (all Global Healing's products are!), so I don't have to worry about putting anything toxic in my body while upping my intake.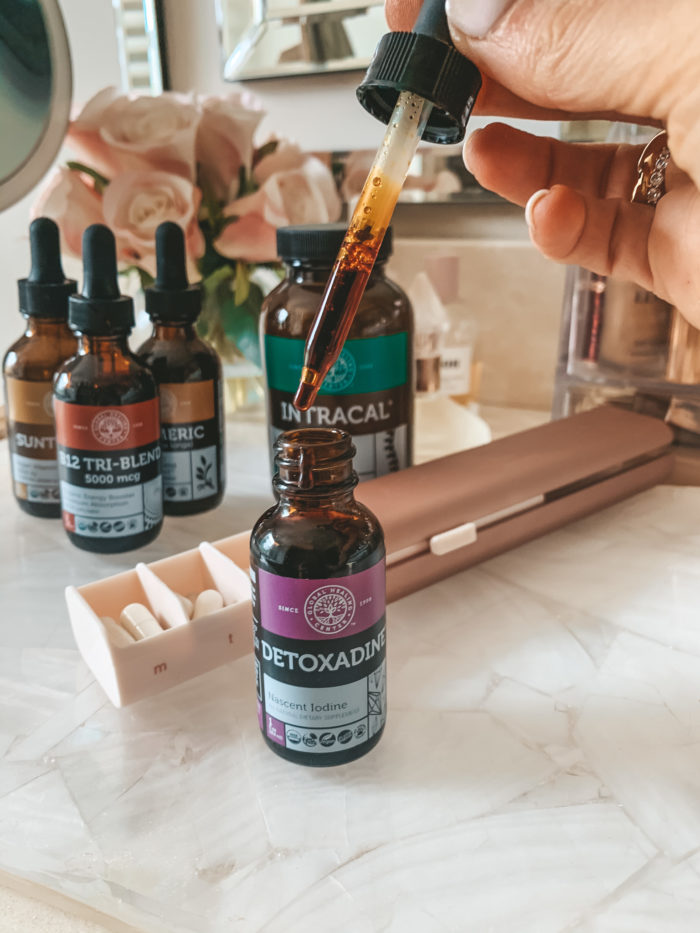 Did you know that iodine is actually a really important nutrient we all need for our bodies to function properly? This was new information for me, which is why I love this supplement. It naturally boosts your iodine levels, which are important for hormone balance, metabolism and thyroid function. One bottle lasts six months, so it's a minimal investment with a huge return!
One of the most popular vitamin deficiencies is Vitamin D, especially during winter months. To stay on top of my Vitamin D, I started taking Suntrex daily. It's naturally derived from a plant, so I don't have to worry about questionable ingredients. It's helping stimulate my brain and making my immune system strong – something we all need right now!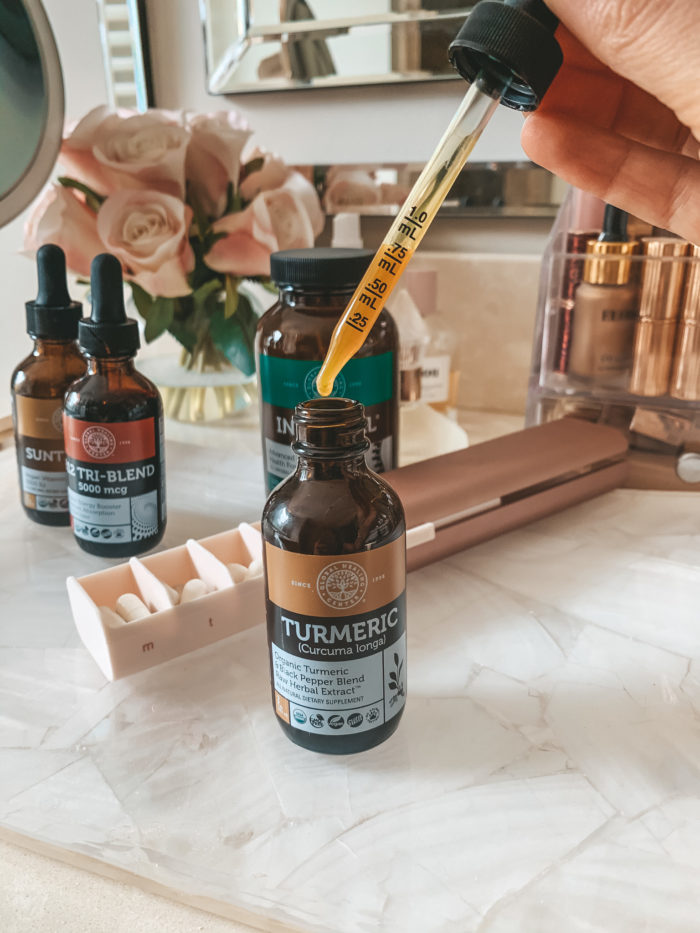 You've probably heard of turmeric because it's a well-known spice that can add great flavor to some of your favorite recipes. It's health benefits are so powerful though that Global Healing created a supplement made of fresh, organic turmeric. It's absolutely amazing for fighting inflammation and soothing stressed tissue, so if you're constantly feeling "puffy" or sore, this is definitely something to add to your wellness regimen.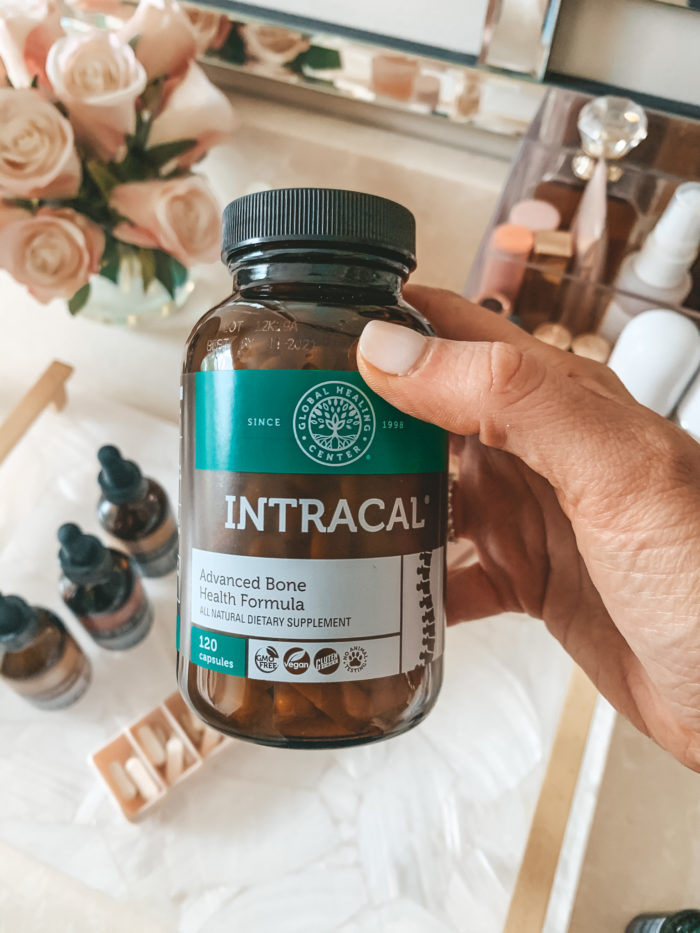 This supplement is all about supporting bone health. The truth is, I'm getting older and the last thing I want is for my bones to become brittle and weak. This is why I've made IntraCal part of my daily supplement routine. IntraCal is a powerful combination of calcium orotate and magnesium which work to promote normal bone density and support strong teeth.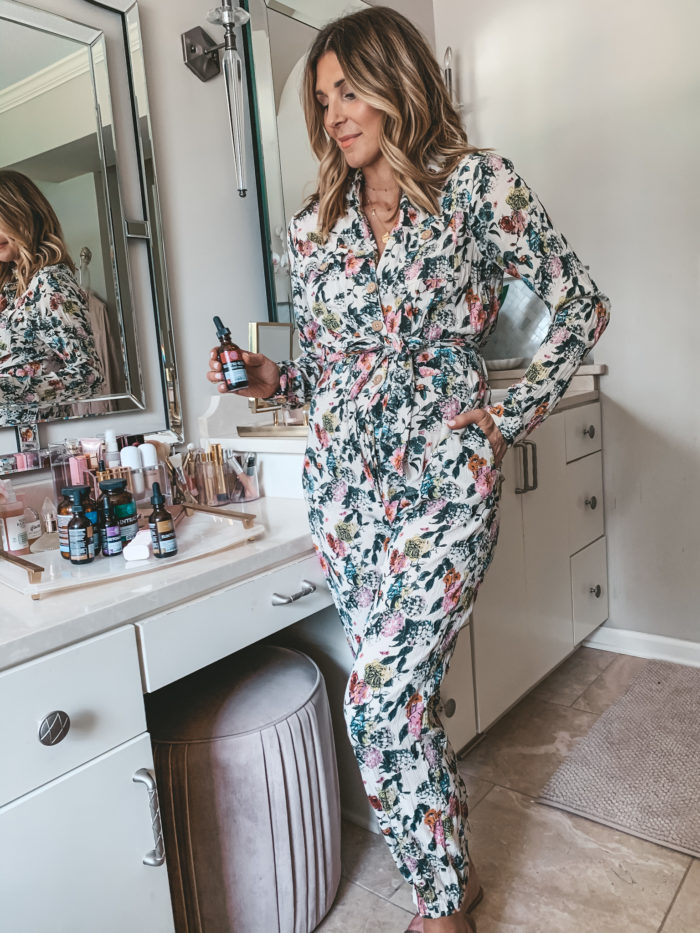 Discovering Global Healing was one of the best things that's happened to me on the wellness front in a long time, so I hope you give it a try! I truly love the products I've been taking and have seen a difference in how I'm feeling, which makes it 100% worth it to me. If you want to give Global Healing a try, use code CELLAJANE for 15% off all Global Healing products
SHOP SUPPLEMENTS

*Statements regarding dietary supplements have not been evaluated by the FDA and are not intended to diagnose, treat, cure, or prevent any disease or health condition.
A big thanks to Global Healing for sponsoring today's post!