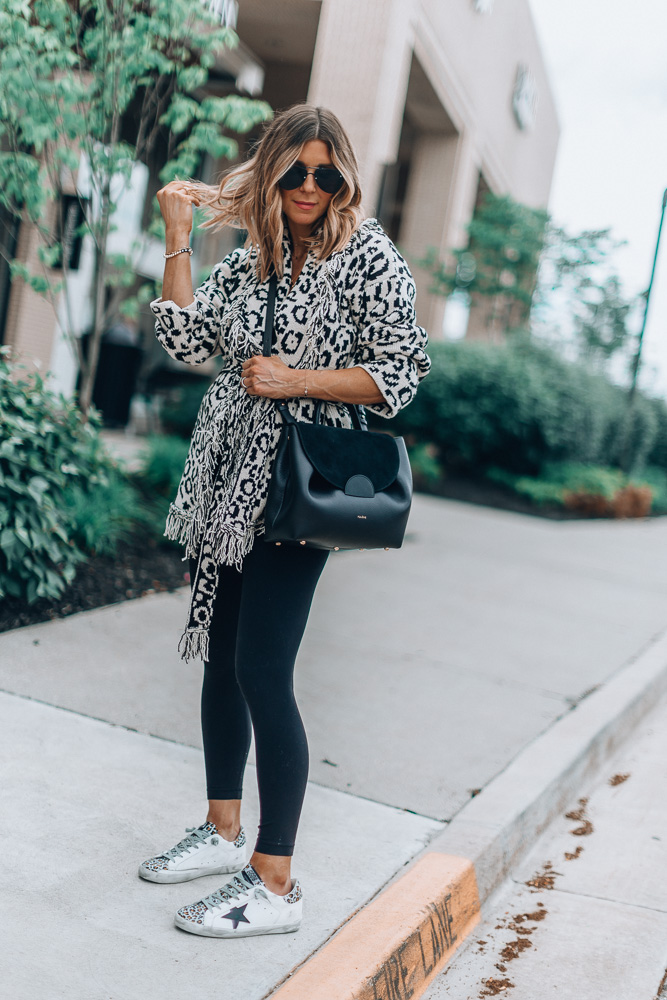 By far one of my most-asked questions is: Are Golden Goose sneakers worth it? If you came here for the short answer, it's yes!! But of course I have a few reasons why I feel this way plus I want to share my favorite place to snag designer finds like Golden Goose sneakers and so much more!

First things first, Mytheresa is my number one go-to when it comes to buying designer items. It's the first place I check for handbags and shoes because their selection is always on point. Plus with popular items like Golden Goose's new Superstar sneaker with leopard-print detail, I've found Mytheresa carries the most stock in a variety of sizes.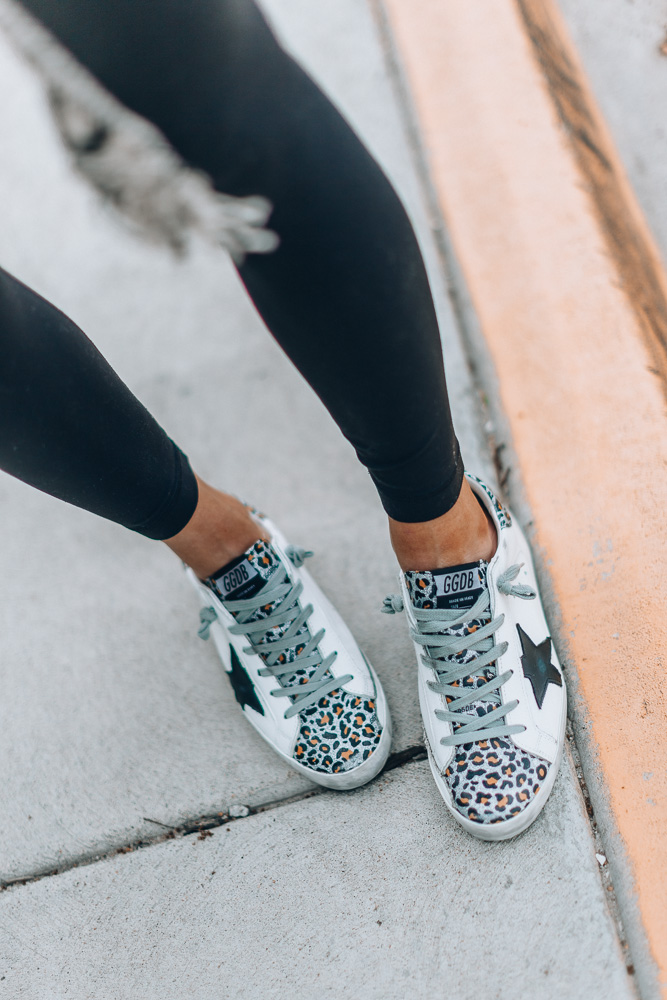 As for the shoes themselves, what can I say? They're amazing. But what makes them worth it? Golden Goose shoes are crafted in Italy and made of real, genuine leather. The leather is given that "lived-in" look, which is my favorite detail about all their shoes in general. I also find the designs of the sneakers to be really unique compared to other brands. Like their new leopard pair I'm wearing here – where else have you seen such a unique design?!
For me, I'm able to justify the price based on how often I wear them. I have four styles now, but all of them are worn constantly bringing the cost per wear way down. When I get asked about whether or not they're worth it, that's what I like to tell people. If you're looking for a solid sneaker that's comfortable, will hold up really well and that you plan to wear all the time, it's absolutely worth the investment. My Golden Goose sneakers are by far my most-worn causal kicks, so if that's your plan too, they're worth it!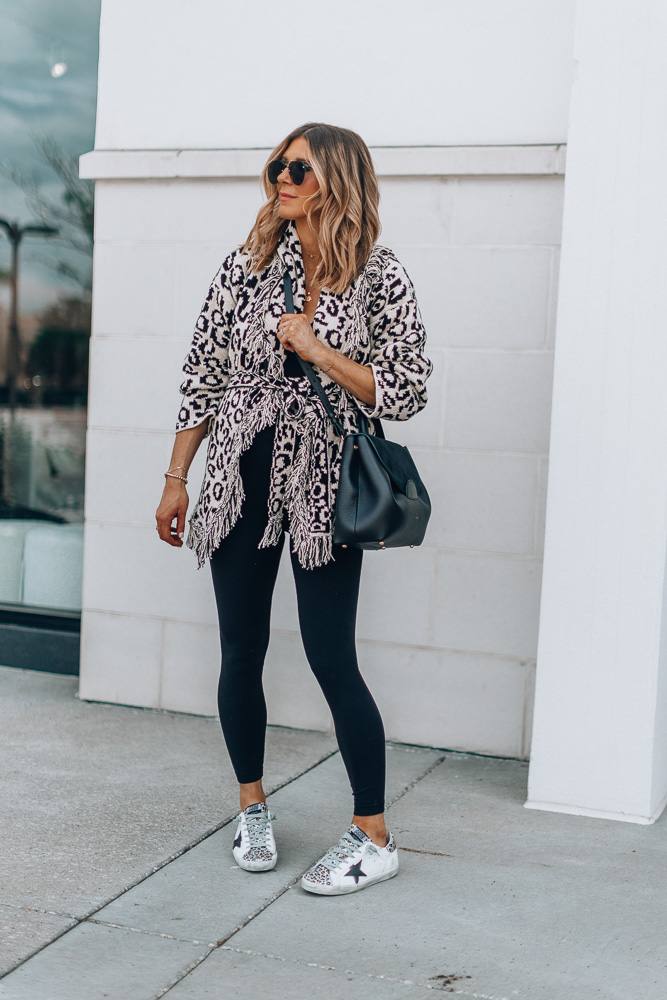 As for the rest of my outfit, everything is from mytheresa! The cardigan is a new favorite for its oversized fit and fun print. It also perfectly coordinates with my new Golden Goose sneakers, so that's a plus! My leggings are super high-rise and work perfectly with the bump, but would work great without the bump! I'm loving the lace-up detail on leggings lately making these a current go-to.
So there you have it! Now you not only know that Golden Goose sneakers are worth it but where to snag them!
SHOP MY LOOK

SHOP GOLDEN GOOSE SNEAKERS

A big thanks to mytheresa for sponsoring this post!