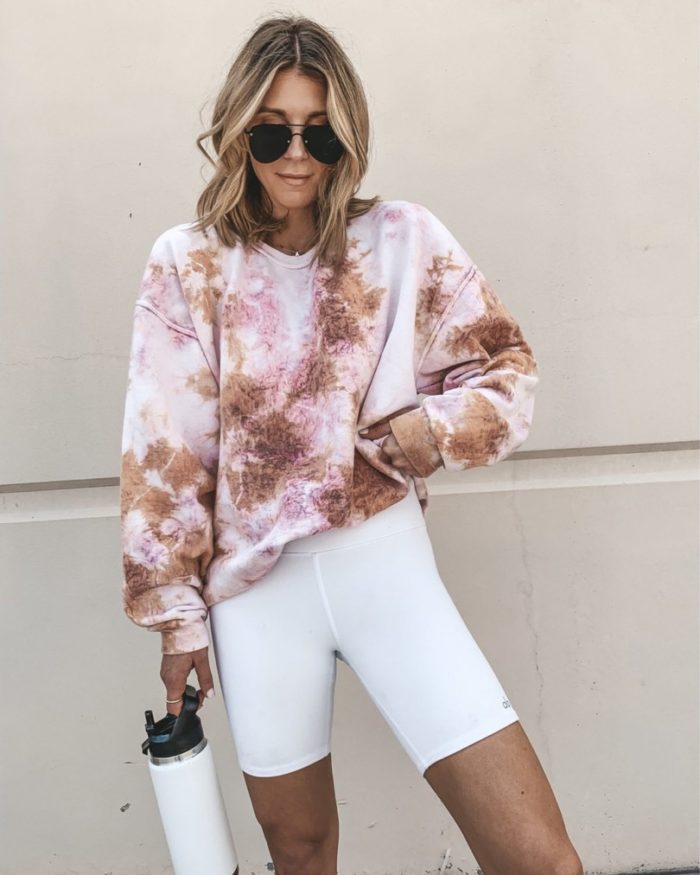 As the temperatures are warming up, I have been wearing biker shorts on repeat! These are just a short version of leggings that are super comfortable, high waisted and bump friendly. I have a few different pairs that I rotate out so I wanted to put together a guide of my favorites like I did here with my favorite sneakers.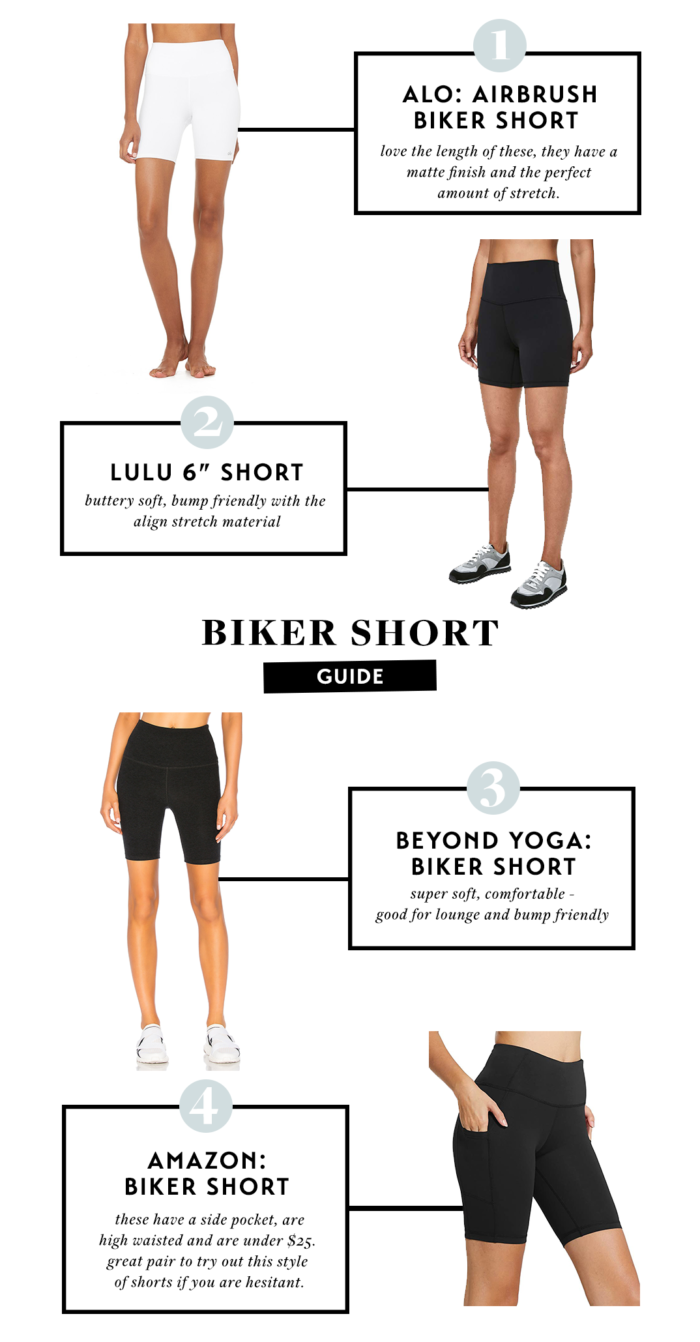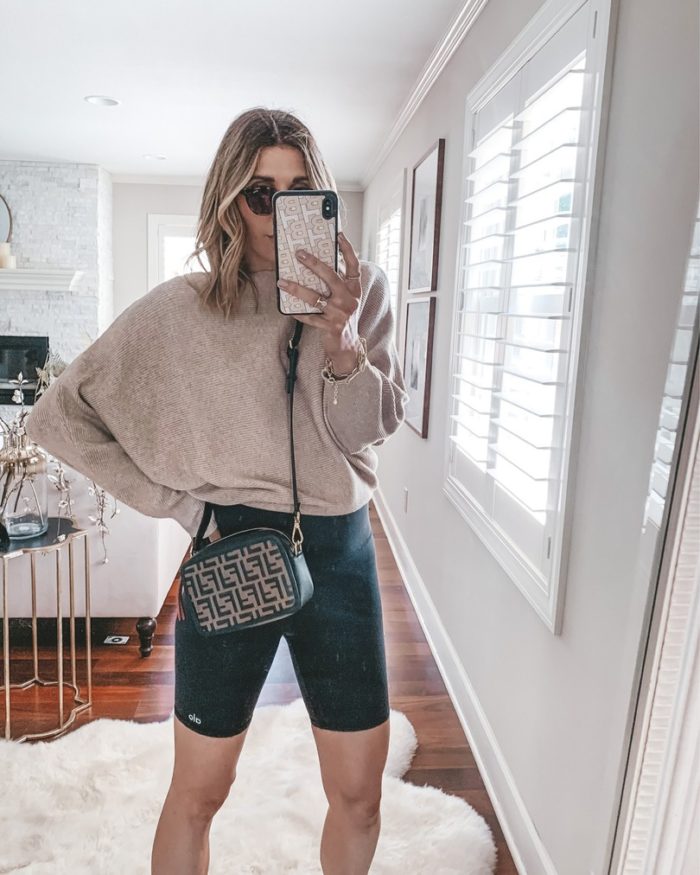 These are supper flattering- they hold you in tighter and almost lift the bootie. They have a matte finish and more stretch than other ALO biker shorts. These shorts are longer than the Lululemon pair and currently work for the bump.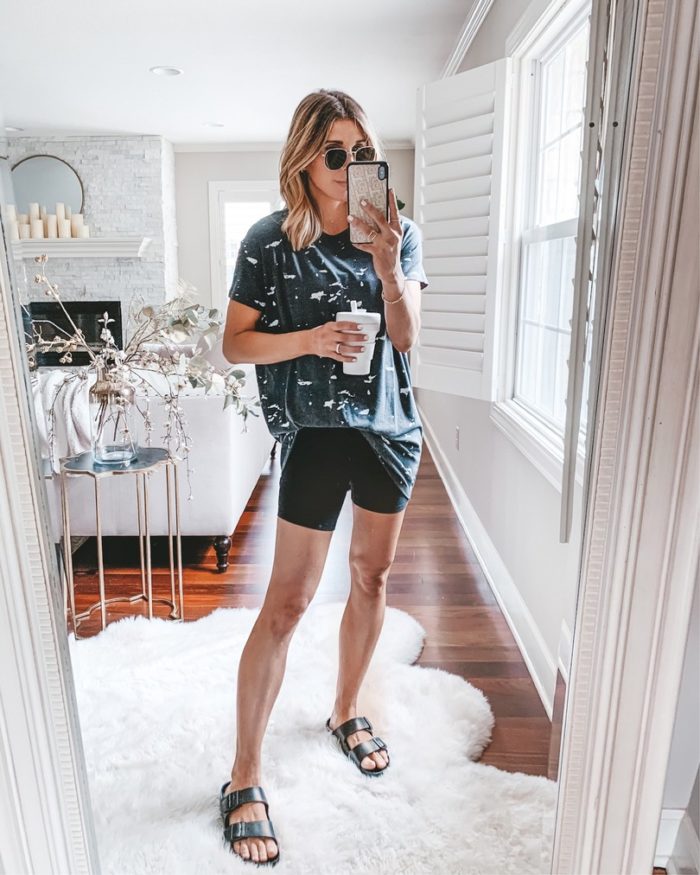 LULULEMON BIKER 6″ SHORT //
These are buttery soft, bump friendly with the align stretch material that I love! They seem to be a tad shorter than the Alo pair above. They also come in a 10″ length. I have not tried them yet but they are on my wish list.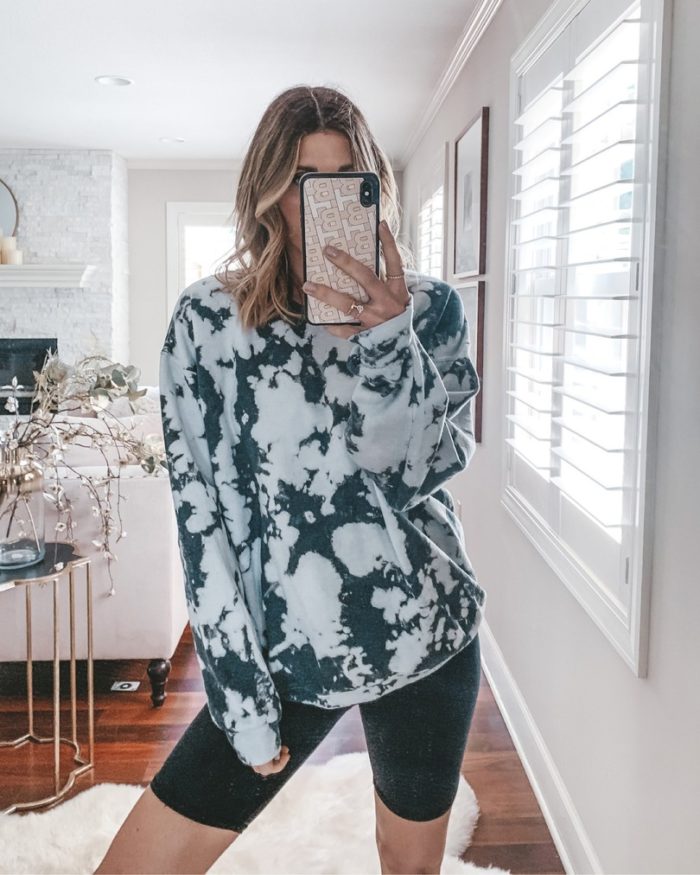 This was one of my first pair of biker shorts I tried and are still on my favorites list. They are super soft, comfortable – good for lounge and bump friendly.
Love the side pocket on these. They are high waisted and bump friendly. Under $25 so a great first pair if you are wanting to try out this style of shorts.
GOOD KARMA BIKER SHORT // This is a good switch from my black and white shorts. I love the Ocean Breeze color. They hold you in and are super high rise so a super flattering fit. It is a very breathable fabric for everyday wear.
SHOP THIS POST