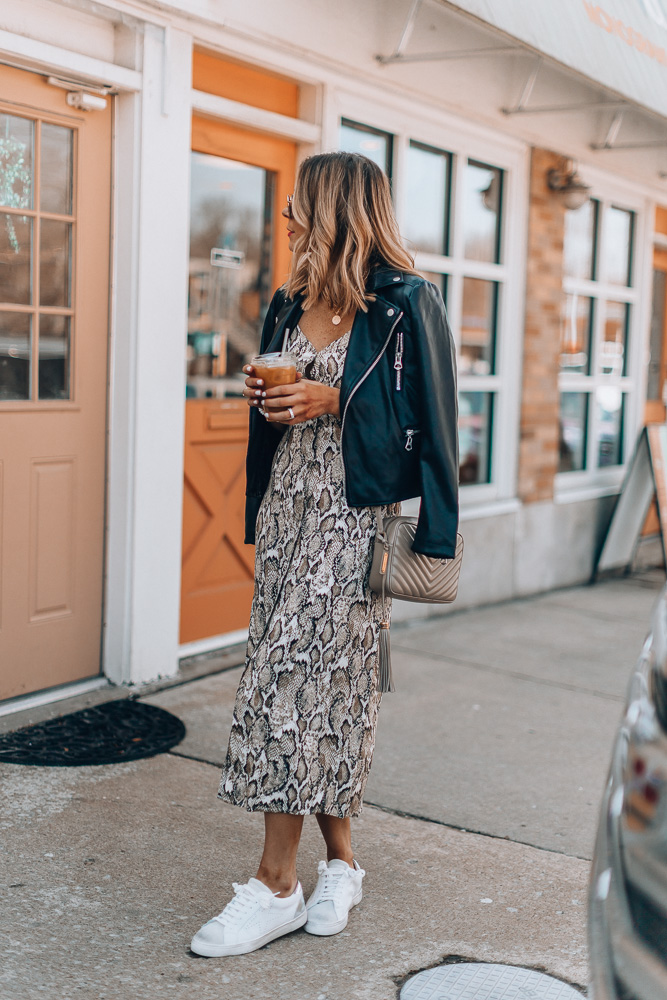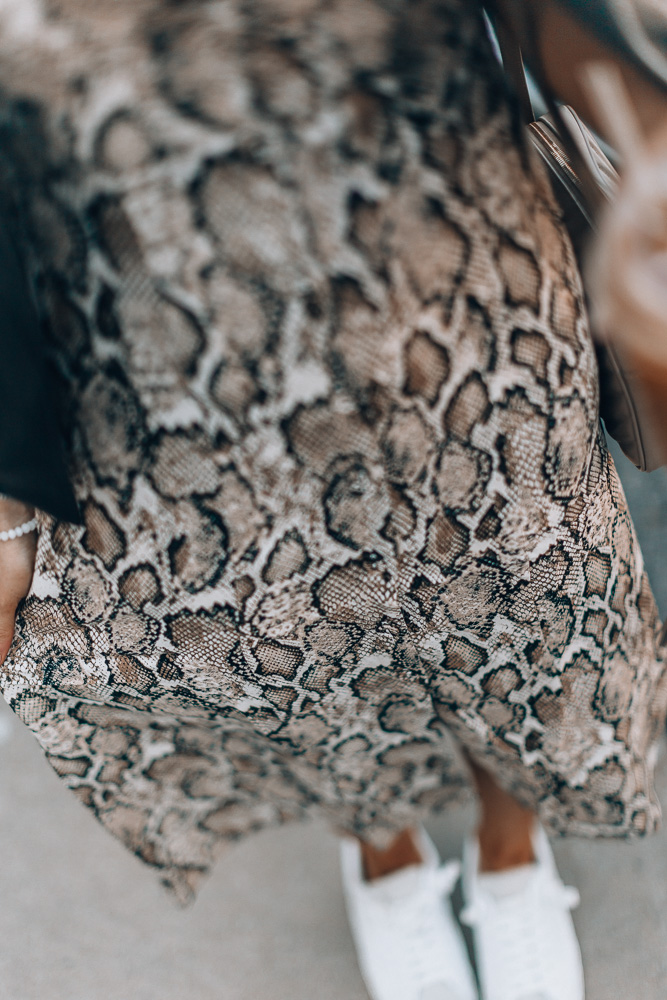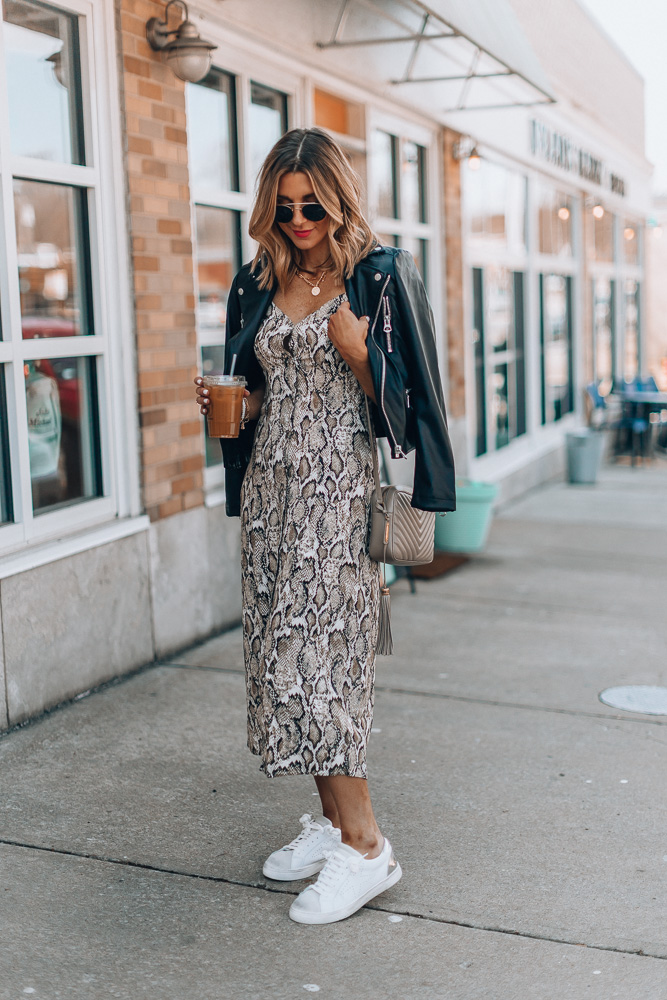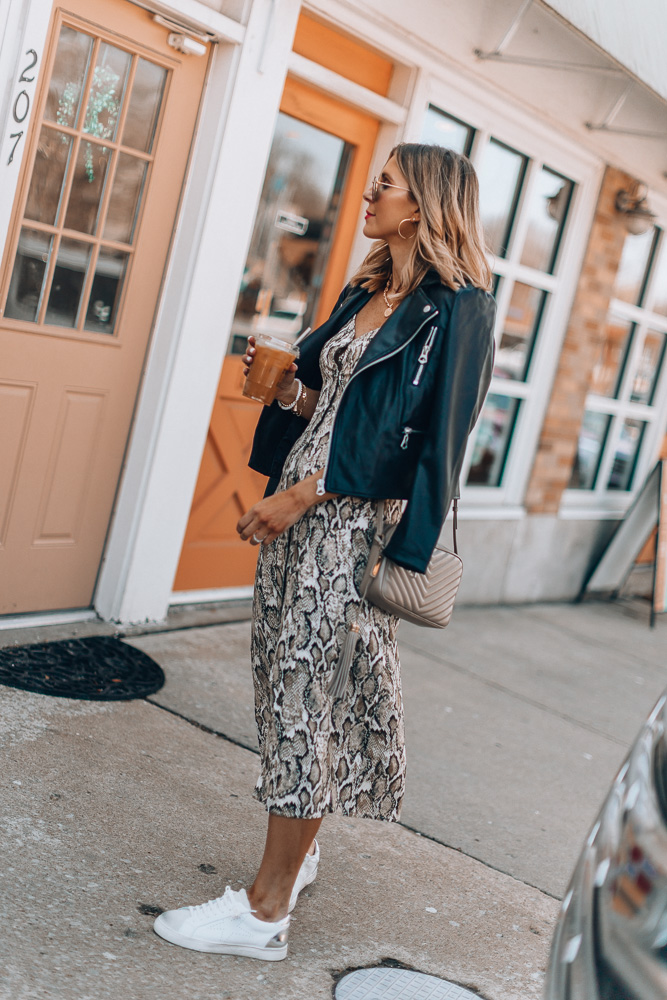 Spring is coming and while that usually means all things florals, I have a couple of other prints in mind this season: snakeskin and leopard. It probably doesn't come as a surprise since I've been wearing animal print so often, but it's not usually a "spring print." This year, though, I'm loving bringing snakeskin and leopard into my Spring wardrobe, especially these two dresses from Walmart. I paired both with sneakers because I'm loving the look but they'd feel even more spring-appropriate with strappy sandals and a denim jacket. I'll definitely be wearing that combo once it warms up a bit! As always, Walmart Fashion actually has you covered for all things spring. Whether you want something more traditional, like floral or denim, or if you want to spice up your spring wardrobe with animal prints, they have you covered. Either way, I've rounded up a  ton of cute Spring favorites from Walmart below. Happy shopping!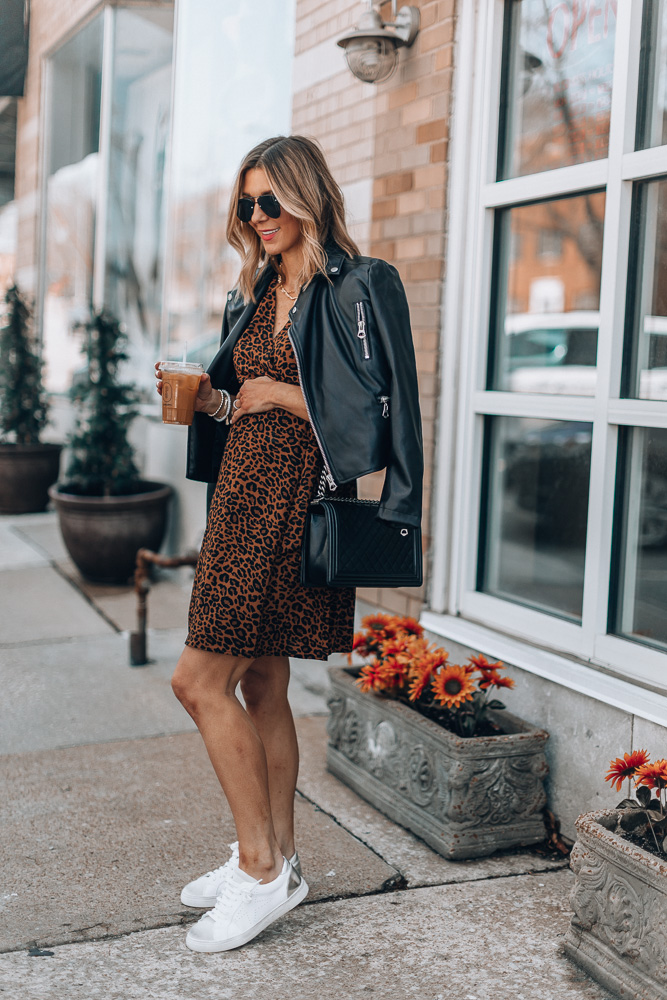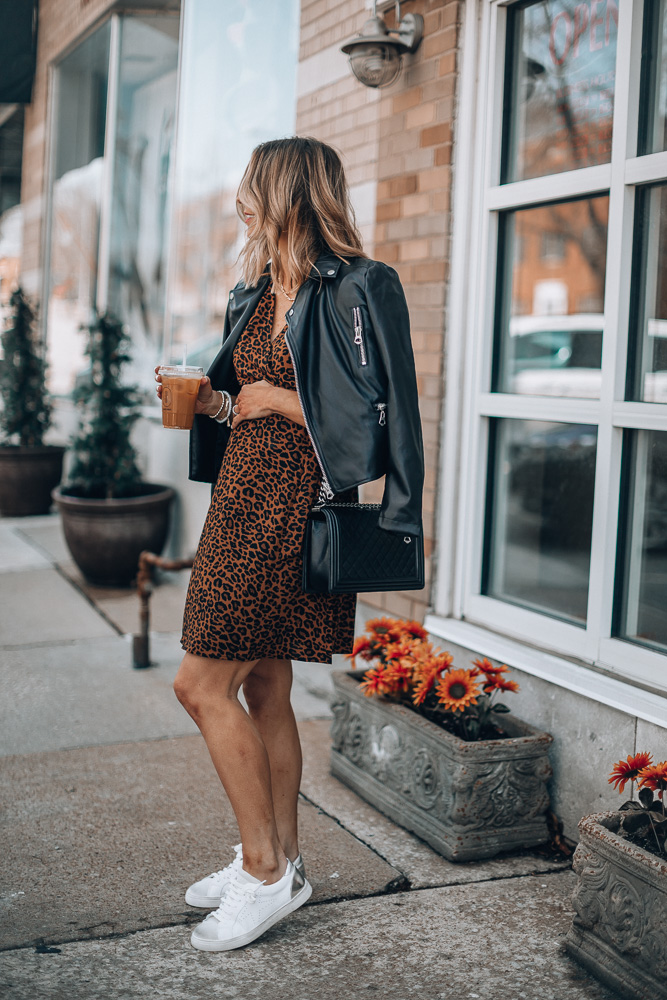 WALMART FASHION UNDER $50
OUTFIT DETAILS
First Look: Leopard Wrap Dress TTS // Faux Leather Jacket (small) // Sneakers
Second Look: Snakeskin Dress TTS // Faux Leather Jacket (small)
A big thanks to Walmart for sponsoring this post!