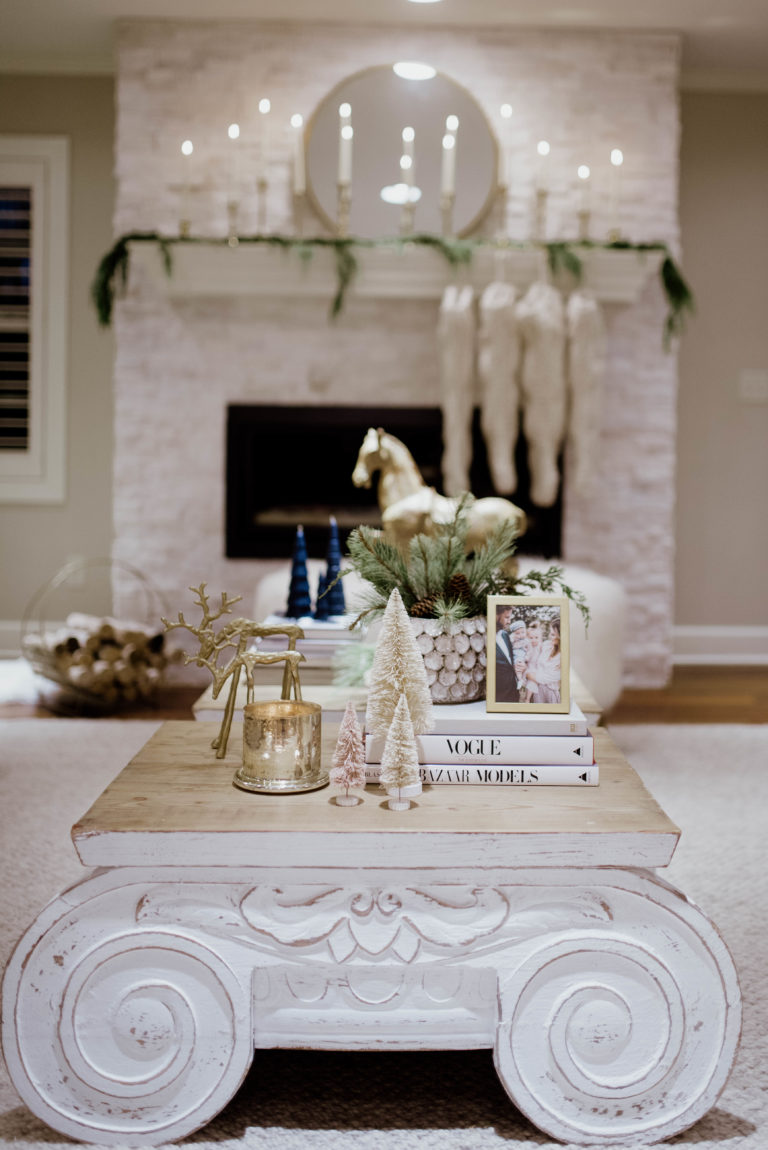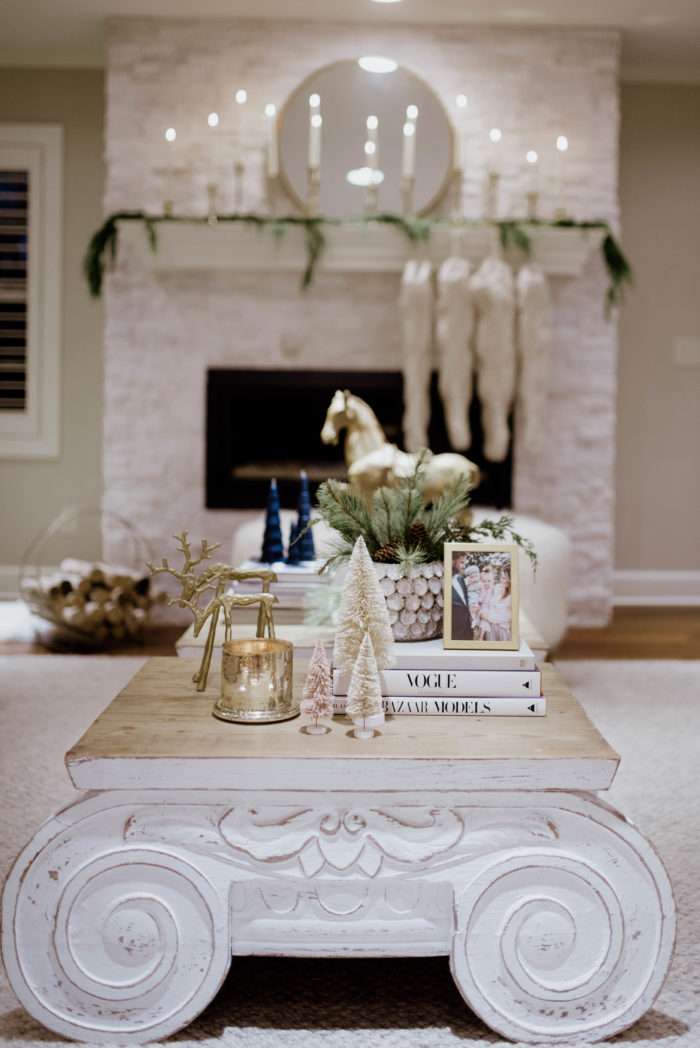 To kick off the Holiday Season I hosted a girl's gift exchange at my house. It was an evening of hanging out with friends, eating yummy food & toasting to the end of another year. We gathered in our formal living room which opens up to the dining room where we had a delicious & beautiful food spread.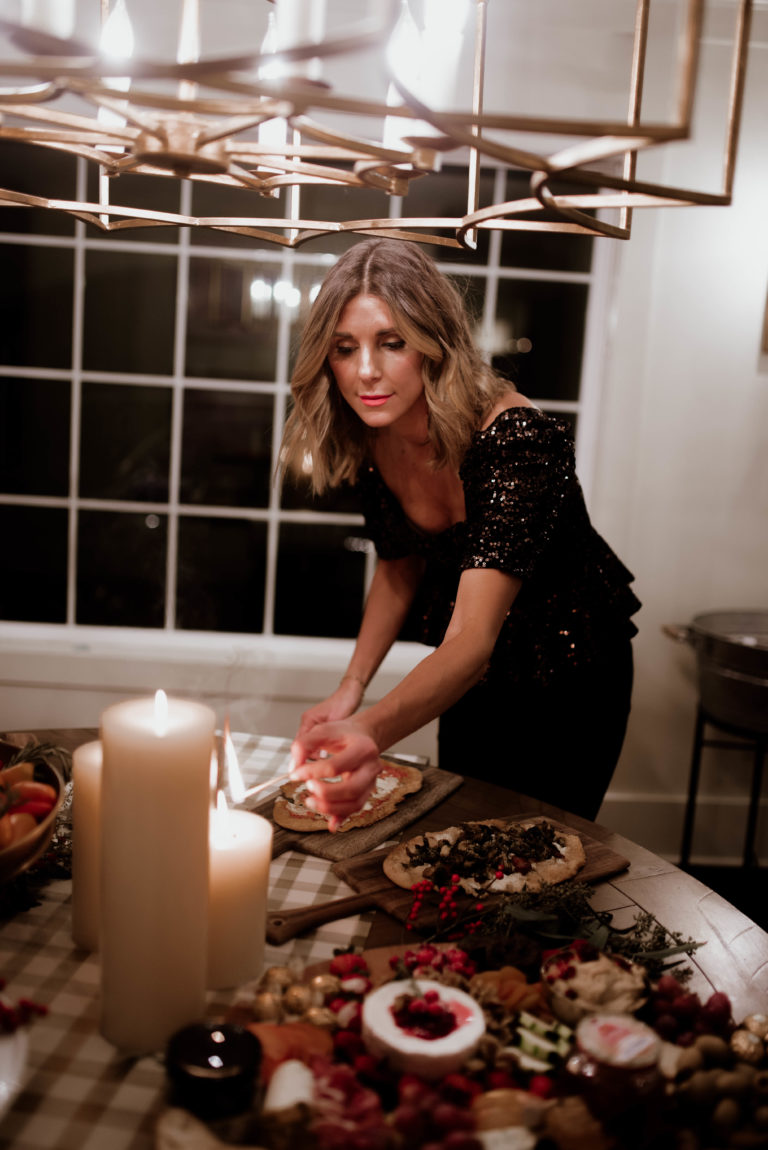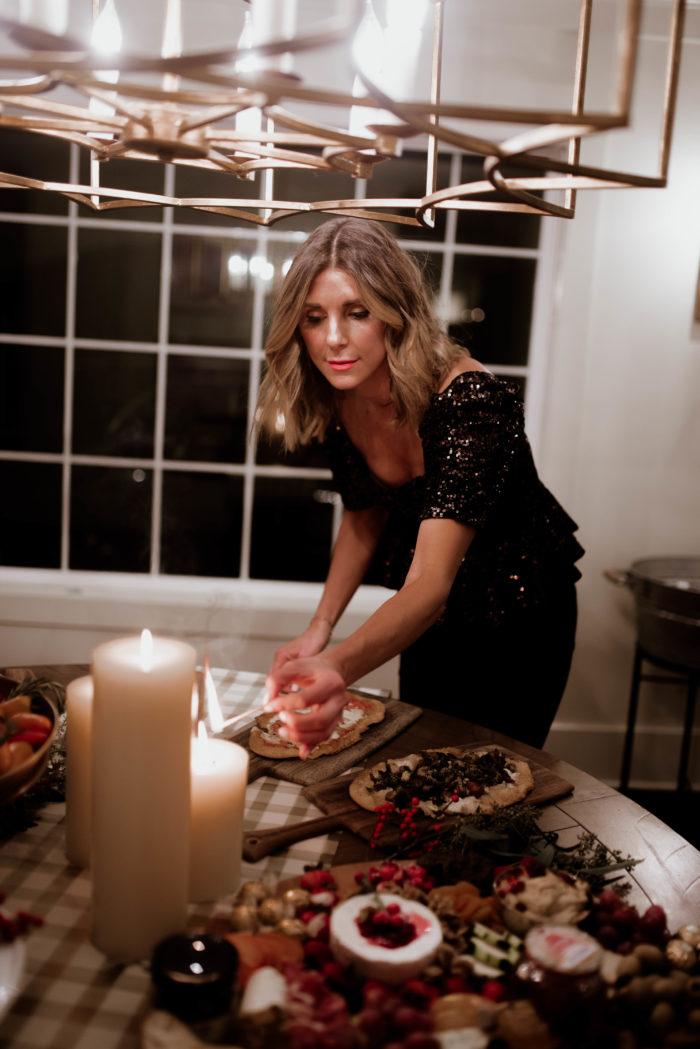 It's a busy time of year, so I wanted to take as much stress off of party prep as possible. Kansas City just got Walmart In-Home delivery, which is when a Walmart associate delivers your food not only to your house, but right into your fridge & pantry. Once you order your food through the app you are kept up to date about when they are coming and you can even watch them through a delivery camera that is attached to them as they drop off & put away your food.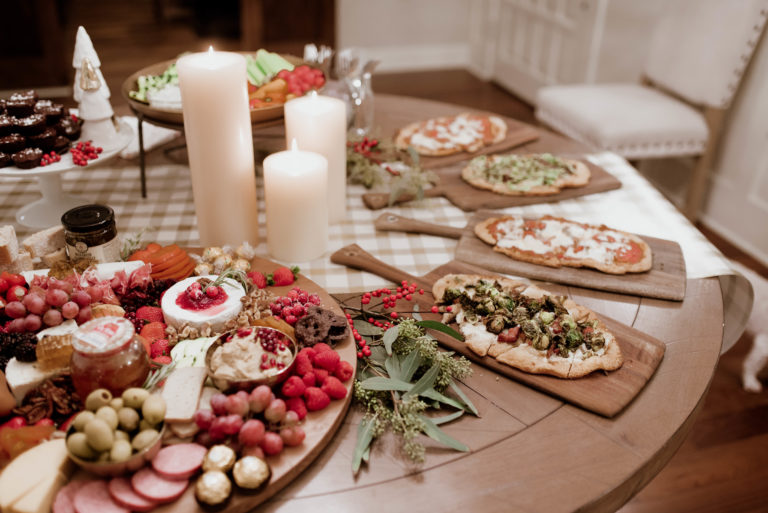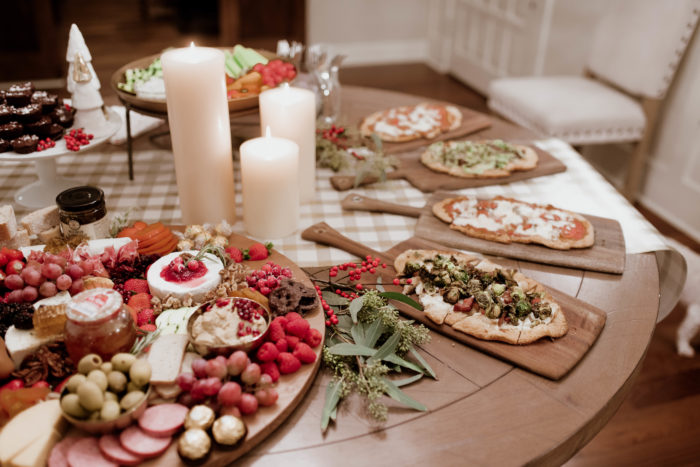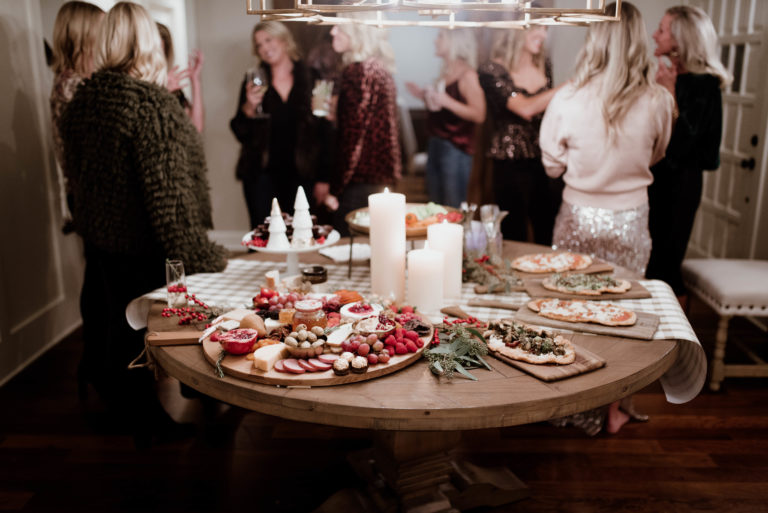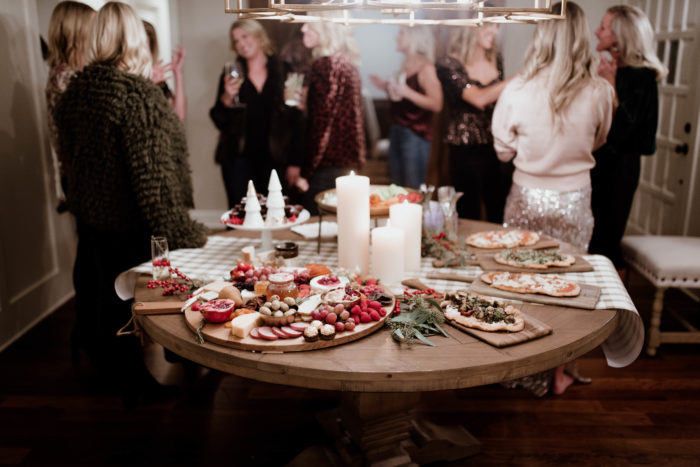 The delivery process is super secure. You get a smart lock installed in your front door or garage and the InHome associates enter through a one-time access code when they deliver your groceries. It's so innovative and couldn't be more convenient. Walmart In-Home has thought through the process thoroughly and I knew using this to get ready for the party shaved off about 2 hours of prep by time because I didn't need to drive to the store, check out, or put it all away.  
The day of the party our delivery associate put all the food away and I hired Sarah from Grazing KC to come over and style the large charcuterie board. She did a beautiful job bringing in everything from cheeses & hummus to nuts, fruit & chocolate. Everything on the board came from our Walmart In-Home delivery order. I think it's safe to speak for all of my guests and say the food was delicious! Everyone enjoyed the spread.
For the areas of the house that we weren't gathering in, I kept moody with candles & flowers. I can't even count how many candles were lit!
There's something truly special about having your home filled with friends & a night dedicated to laughing, catching up, exchanging gifts, eating good food & enjoying one another's company. It's the best part of the season!
Want to try Walmart InHome Delivery? Use code INHOME10 for $10 off your first order!!
SHOP THE POST

food board items: bowls, honey with comb, honey dripper, chocolates, candy canes, nuts, cranberry sauce, peppermint chocolates *everything on the board is available through Walmart In-Home Delivery
A big thanks to Walmart for sponsoring this post!