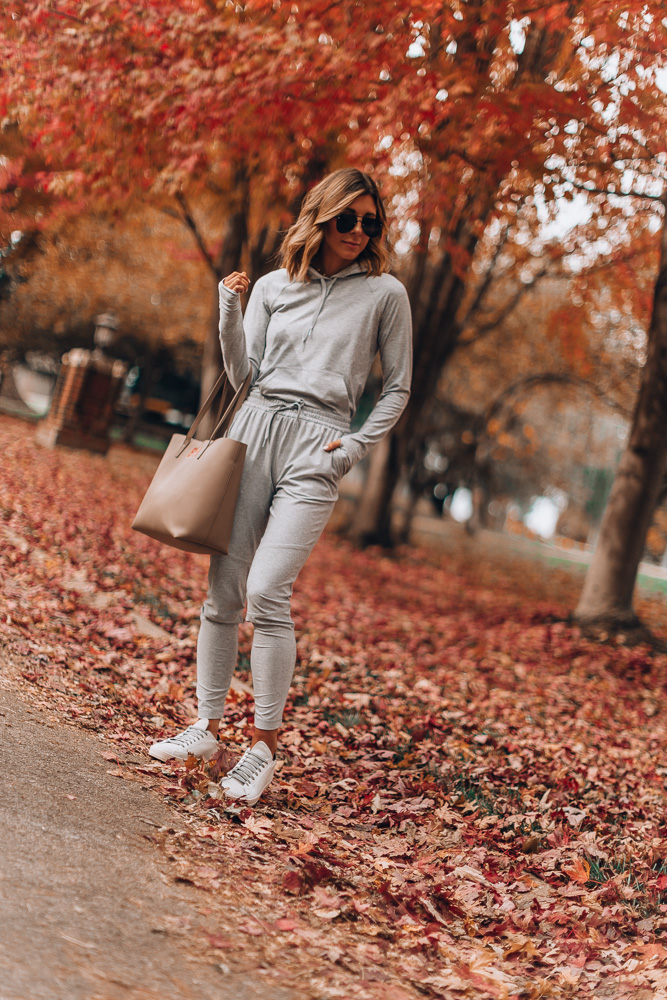 It's no secret I spend the majority of my time wearing activewear and that one of my favorite brands to reach for is Outdoor Voices. I love what the brand stands for, the style of all their pieces and the fun way they use color (even though I'm definitely a neutrals girl). Well, I have a few new favorites from OV, so I thought I'd share them with you all today!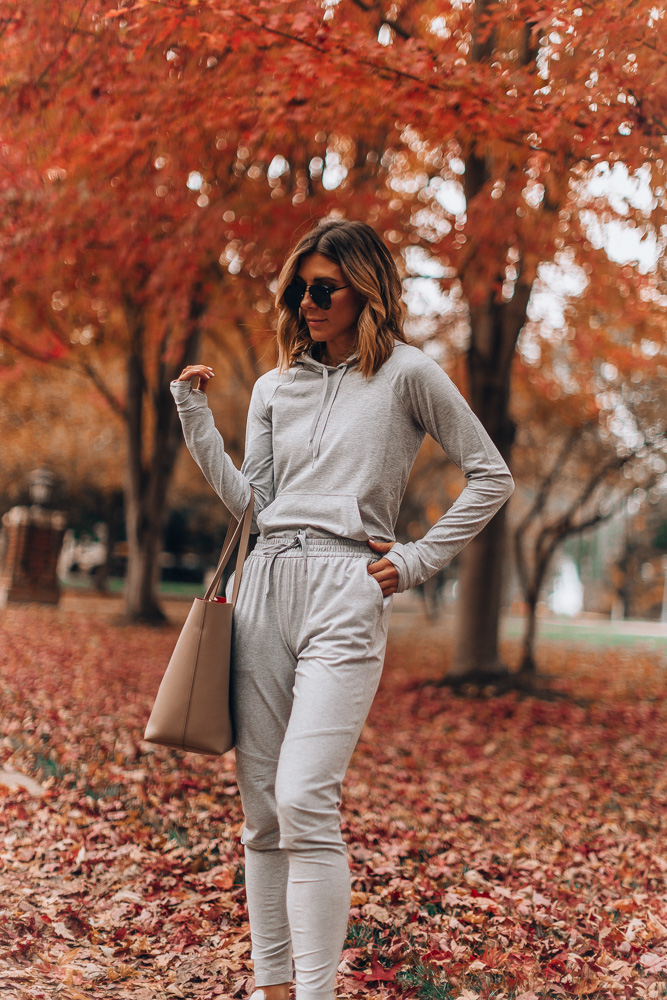 I called this article "getting cozy" because that's exactly what you do in Outdoor Voices' new CloudKnit pieces. They're so soft and the best pants and light sweatshirt to reach for for all the cold winter days ahead. Of course, you could wear them to workout out in – especially the sweatshirt as a good layer under a heavier coat for an outdoor run – but I'm loving them as loungewear and for running errands on the weekend.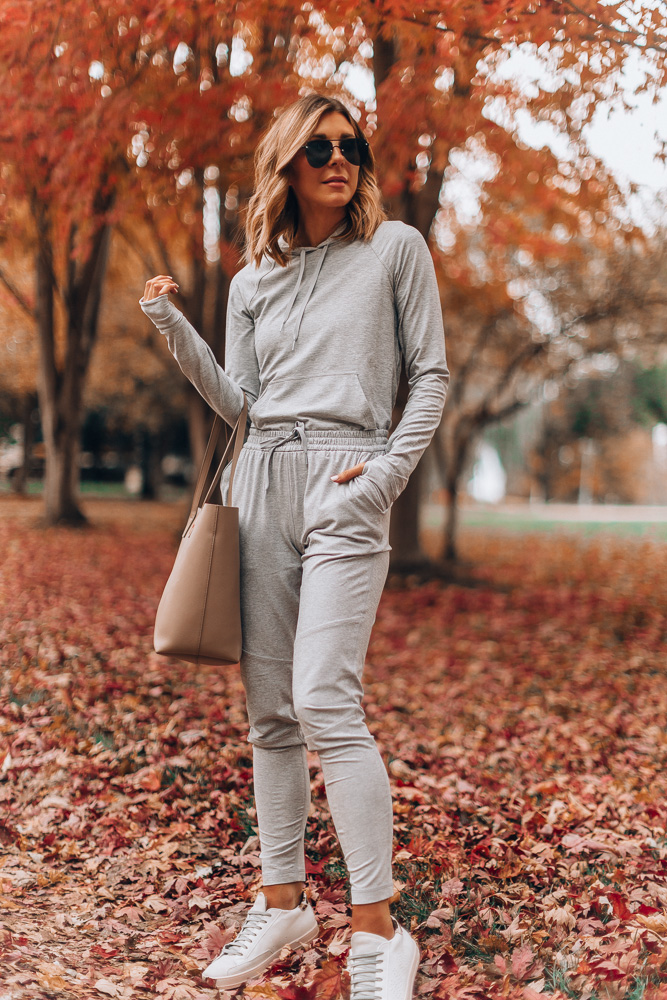 The sweatpants have a tapered fit, which I love because it makes them look a little more pulled together than a pair with wide ankles. They're also high rise with a tie waist so they look really flattering in my opinion. Very easy to slip on and wear to the grocery store or to the park with the kids. Then, you can add the matching hoodie (or mix and match colors!) for an extra chic on-the-go but still very comfy kind of look.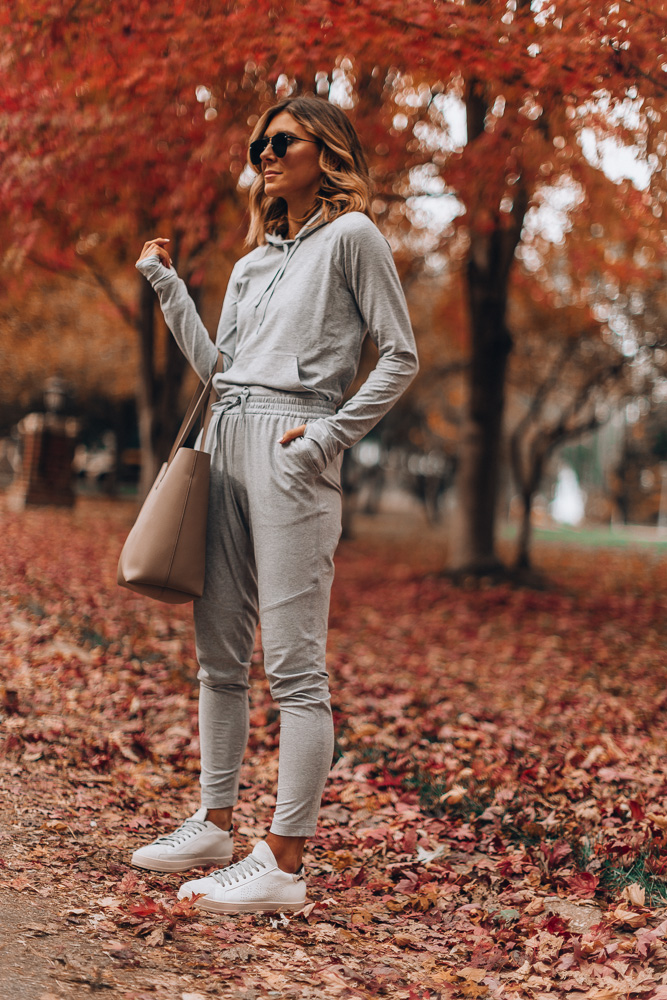 If you haven't tried Outdoor Voices yet, I highly recommend adding their new CloudKnit items to your holiday wishlist because they're definitely staples for my cozy winter wardrobe this year!
SHOP THE LOOK
Outdoor Voices Hoodie (wearing size small) // Outdoor Voices Sweatpants (wearing size small )

A big thanks to Outdoor Voices for sponsoring this post!