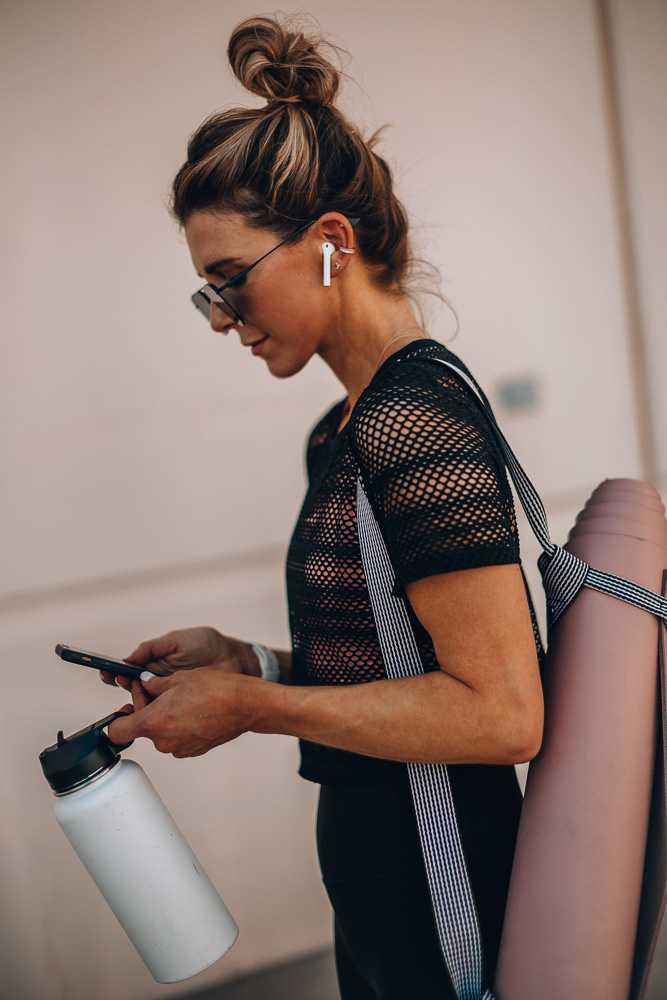 Today I'm talking about my current favorite accessory, my airpods! Sharing my honest thoughts on them and also my updated list of my current top 5 favorite podcasts.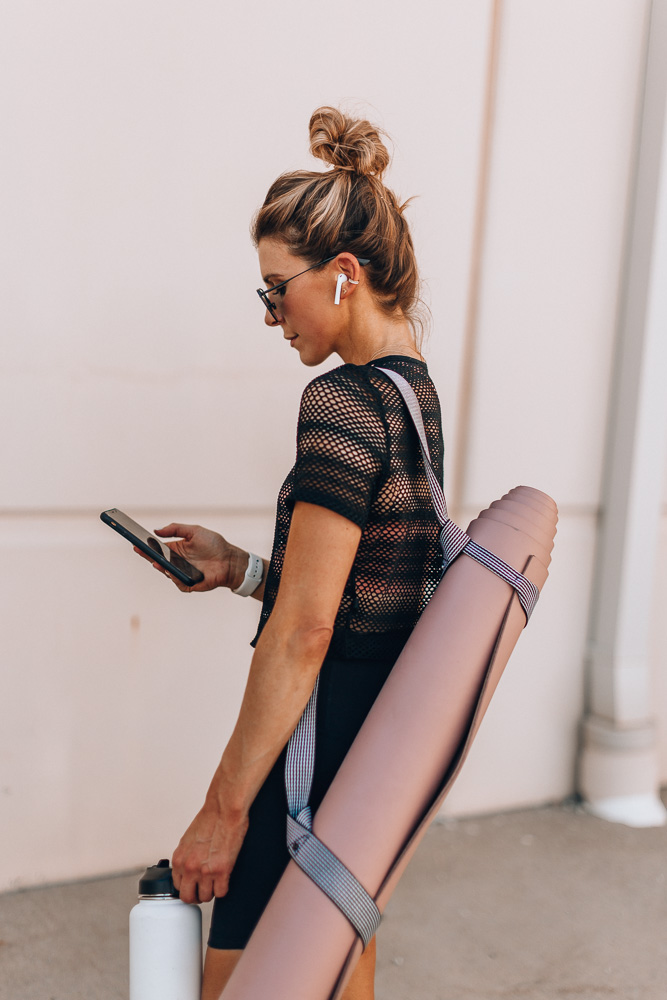 AirPod Reader Questions
AIRPODS: Do they stay in when working out, running?
Yes! I think this all depends on the type of ear you have (ha). I know some people who don't like the feel or they do fall out for them. I myself did not have that problem. I will say it took about a week for my ears to get use to them – at first, they hurt my ears.
AIRPODS: Is the charging case worth it?
This is the only way you can charge your earbuds – so you have to get it. I believe it's a package deal! They are so convenient bc you don't have to plug them in and charge them since the case itself charges them. The case light is on the front and shows the status of the case (how much battery life is left) and the status light for the pods sits between the spaces for your AirPods.
AIRPOD CASES

AIRPODS What is the battery life?
AirPods can get up to 5 hours of listening time or 3 hours of talk time on a single charge.
With multiple charges in your case, you get more than 24 hours of listening time, or up to 18 hours of talk time. They charge super fast too!
Do you have to clean them? Do they get sweaty? Cleaning tips?
Yes- I clean them about once a week. Depends on how much you use them. I use a q-tip dipped in rubbing alcohol.
Do you like the case? Is the hook helpful – I've lost 2 pair and washed 1.
Yes, it gives them grip so they aren's sliding around in my bag every and the hook is so nice! I clip it on the inside of my bag for quick find.
AIRPODS: Are they the same fit as corded apple headphones? Or do they stay in better?
These stay in better. I think the shape is different!
AIRPODS: How is voice quality?
Great!
A few other cool things I love:
When you are listening with your airpods and take one pod out – the song/podcast or whatever you are listening to will pause, and then resume when you put it back it. So nice to have that hands free option. It syncs seamlessly with all you apple products – from your watch, to your phone, no tricky setup.
I've only had these for about four months so I can't speak to them long term, but I do feel as if these will last longer and they're for sure still in good condition. And plus, since they're so small and pretty pricey, you're definitely more motivated to take good care of them.
OVERALL OPINION OF AIRPODS:
My short answer: they're totally worth it.
I was skeptical, but I really do think they're great. So if you find yourself constantly purchasing new headphones or are annoyed with the no headphone jack thing then I say go for it and invest in a pair.
And if you're not an apple fan, there are a ton of other great wireless headphones out there. My husband just got a pair of Bose that he's in love with so regardless of your brand preference, I say give wireless a chance!
FAVORITE PODCASTS
The Skinny Confidential -Lifestyle Blogger sharing diet, beauty, interviewing industry professionals and more!
Rachel Hollis Rise Together -Self Love, Relationship Tips,
Dr. Death- True Crime
The Clearing – True Crime
Becky xx
See my Apple Watch Series 4 review here!
Outfit details: