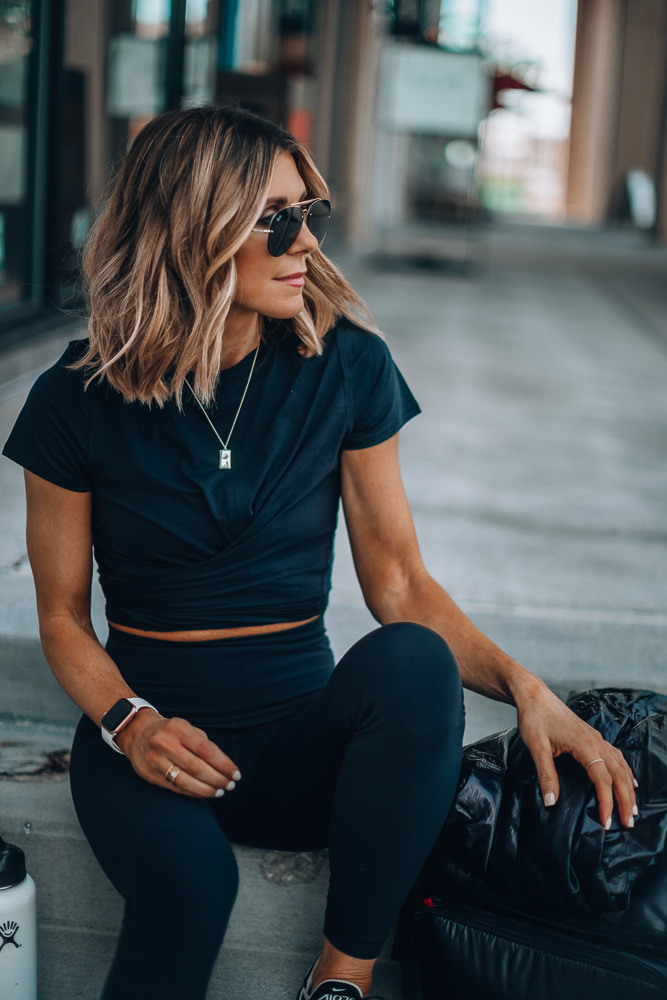 I'm a firm believer that how you start your day sets the tone for how that day is going to go for you. If your day begins with stress, stress will likely make it's way into everything else you're doing. When your day starts mindfully, the same is true – mindfulness and good energy will carry you throughout the rest of your day.

For the last 2 years, I've been following the same morning routine pretty much without fail. I think ever since I Greyson was a baby I turned into a morning person, I had no choice but to get up early and workout which ultimately lead me to be more productive and happy and the routine stuck with me! 
Mornings are my favorite time of day. I'm kind of obsessed with reading about other's morning hours. Here's a pretty normal weekday morning routine for me.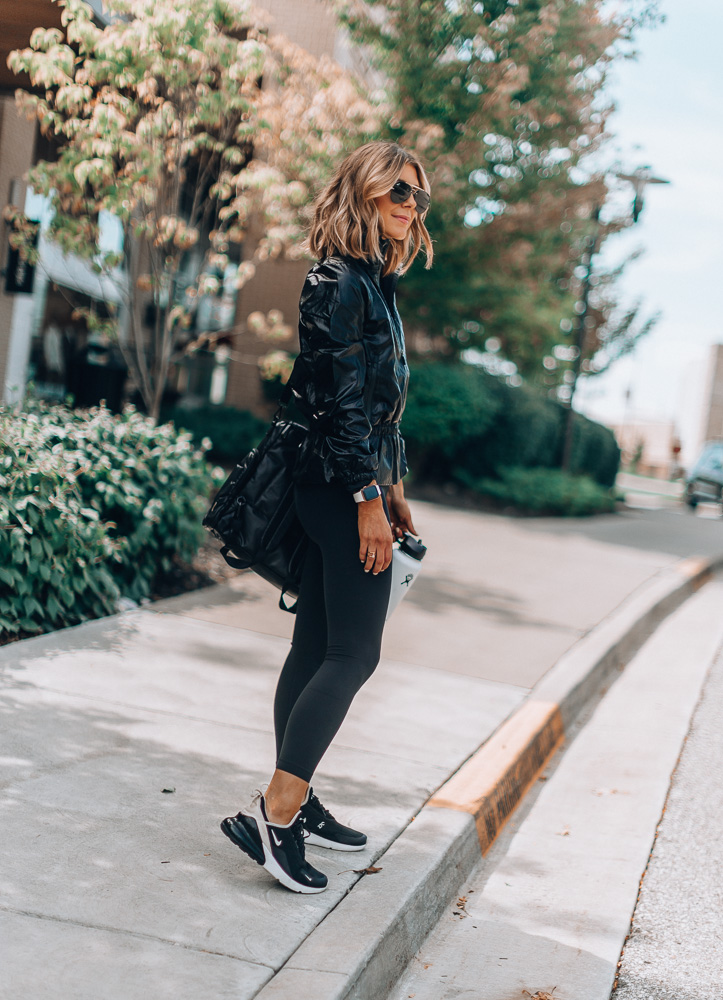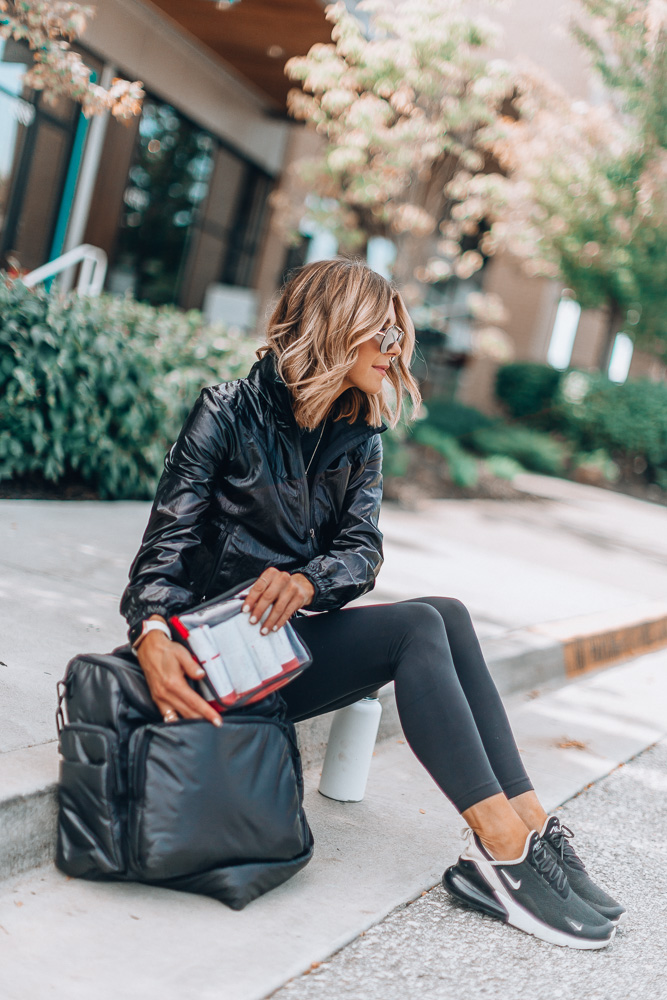 5:14 am // alarm goes off
I figured out exactly how much time I need to get out of bed, brush my teeth and wash my face, change clothes, and get to gym for a 6 am workout class. Haha! 
I love waking up early because I love those quiet hours of productivity. Workout, shower and get breakfast for the family ready.  Once I got used to having those early hours, I got addicted to the productivity!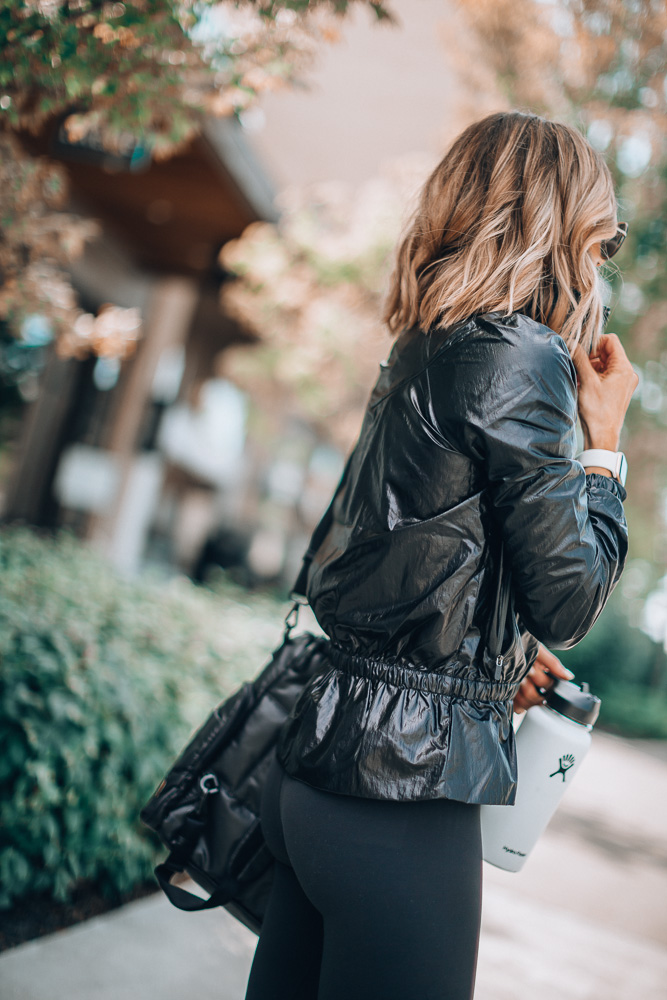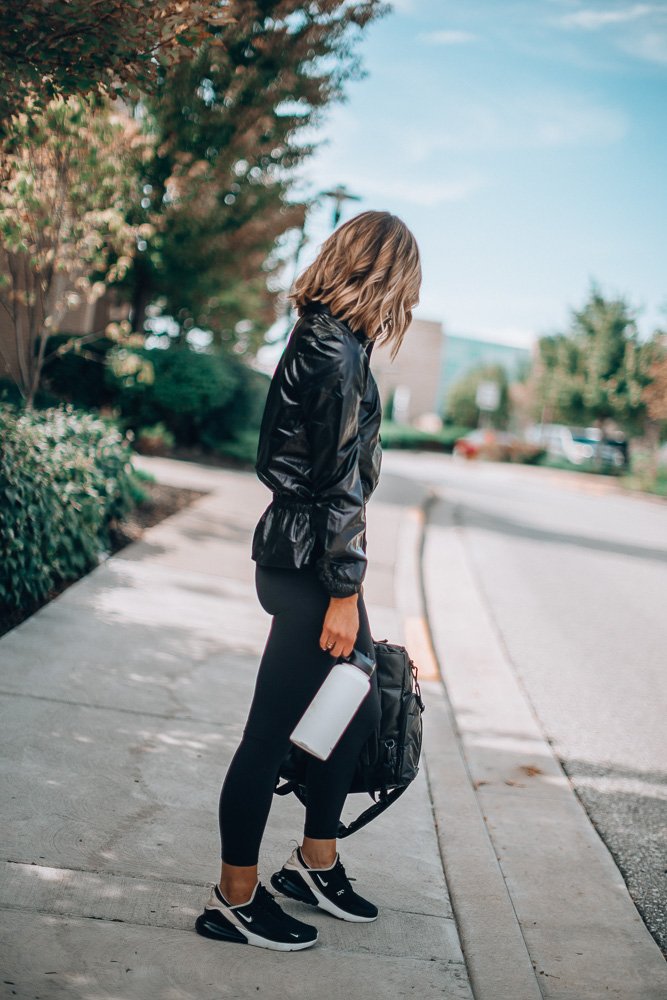 6:00-7:00 am // workout class
Waking up early isn't the easiest thing, but once I get to my workout class I'm soooo glad to be there! Thank goodness those instructors are high energy, cause I'm sure not. I feel invigorated and strong when I'm done with class, so I'm ready to move on to the next thing and have a productive morning.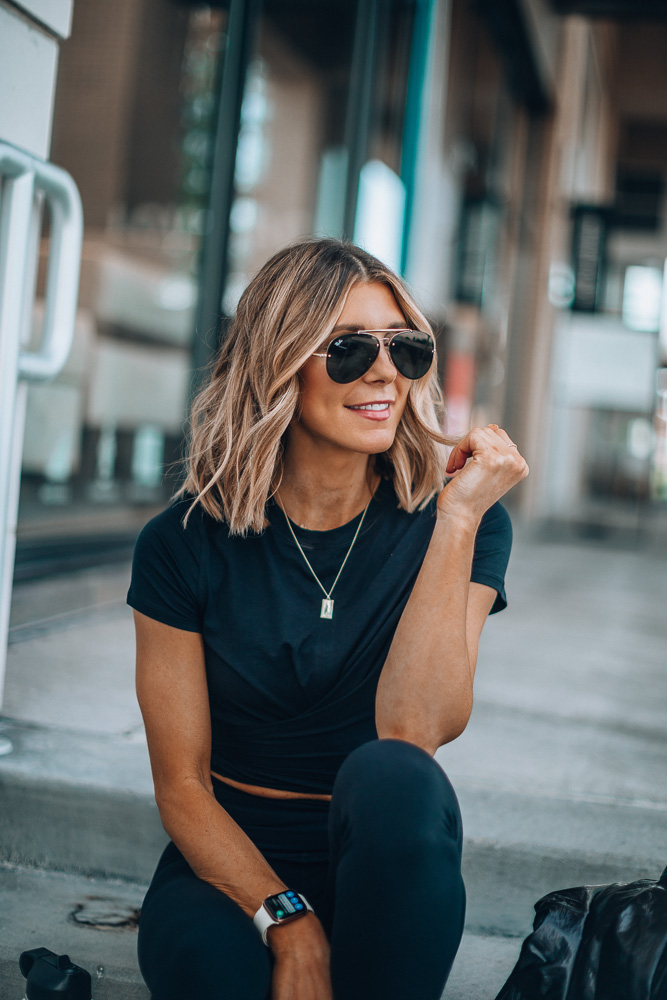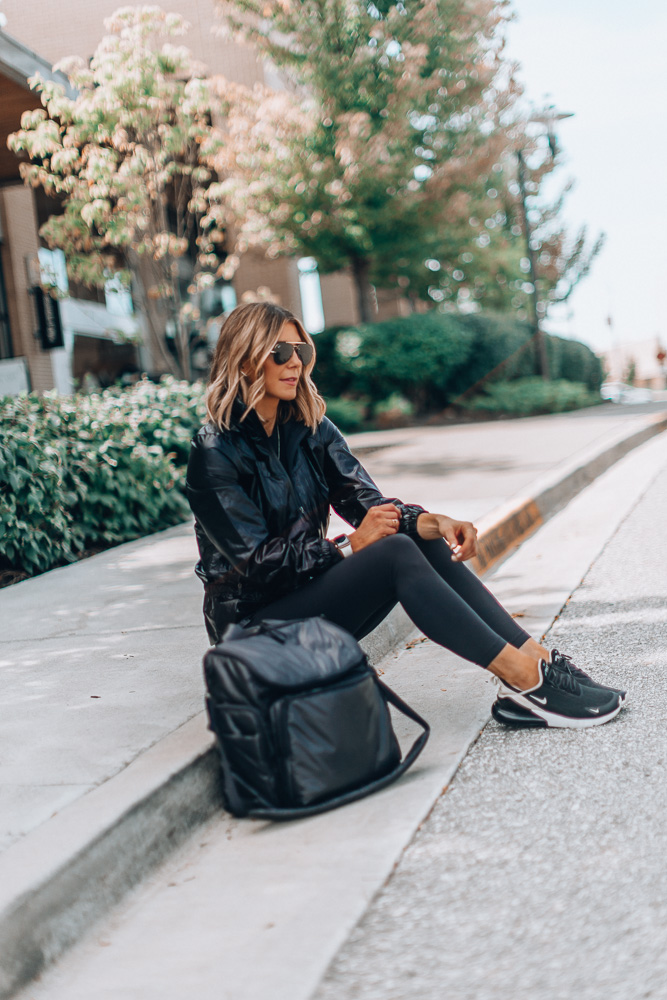 7:15 am // back home, get kids breakfast
I always walk in the door, and am usually greeted by Sutton and Michael. Michael has already been up 3 hours. He works out at 5AM so has really early start and usually has breakfast started. I love to give Sutton the biggest hug and ask how she slept. I try to finish drinking the rest of my 32 oz filled water bottle, while I talk about they day's schedule with Sutton and my husband.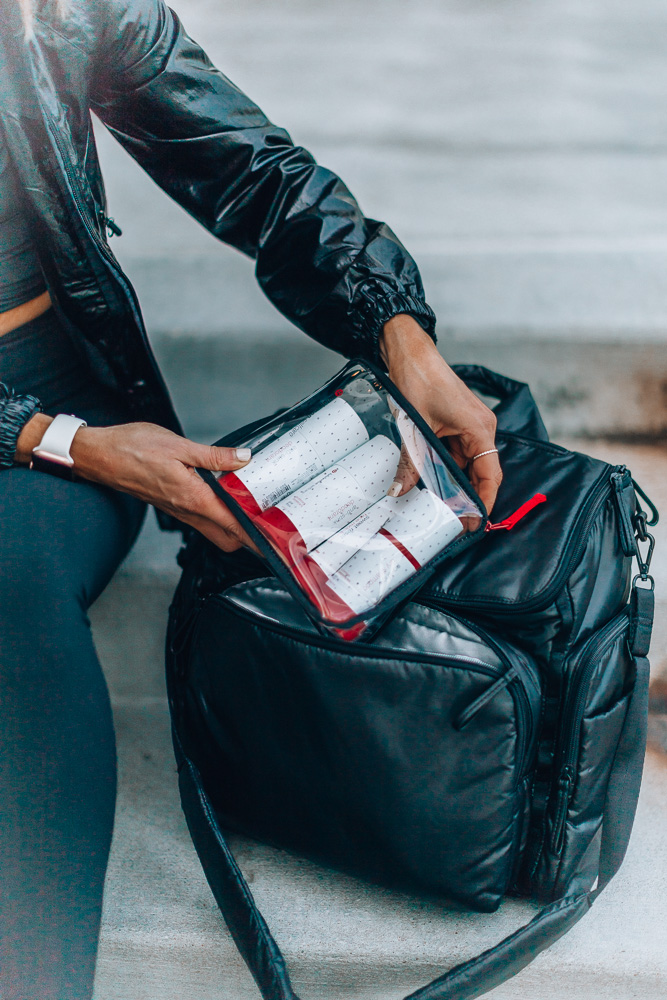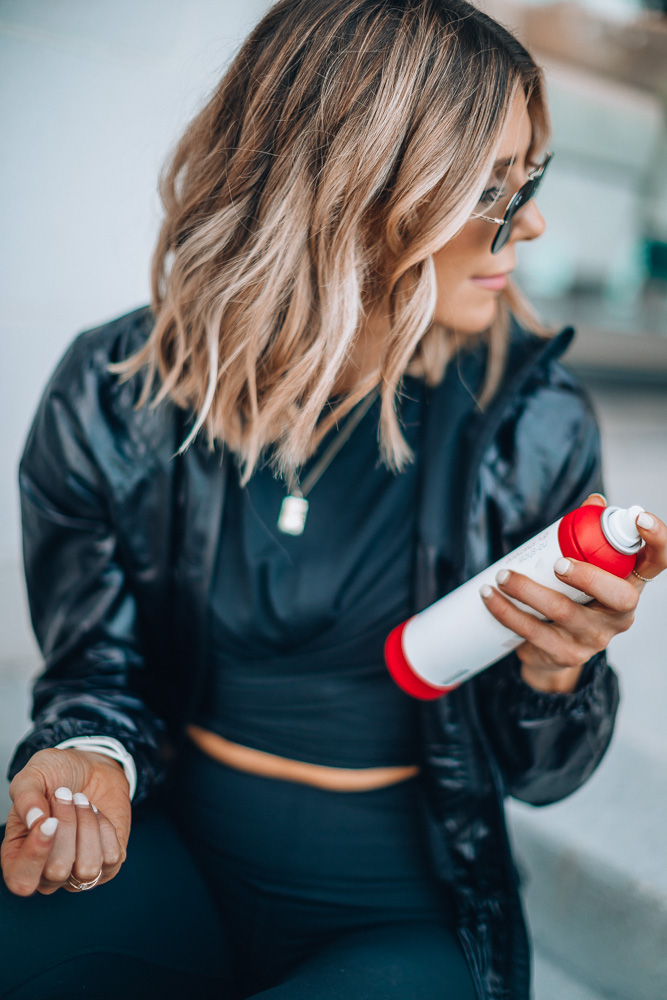 7:30 am //  quick shower, do hair and skincare
I have little time in the morning to get ready – usually only 15 minutes so having the right products that work and are no-fuss is what I need. I try to alternate days I wash my hair so days I don't wash my hair I use lots of dry shampoo. I am OBSESSED with lululemon's new Dry Shampoo– it smells so good and it's completely invisible, so no white streaks!  I have a travel bottle in my gym bag for on the go. I also use their non toxic deodorant and got my husband hooked on it as well! I never used spray deodorant before and love how refreshing this one feels! Lastly, apply a quick moisturizer and lip gloss! Having no fuss (go-t0) products I love that get me ready for the day – helps save me time! 
I usually throw on biker shorts or leggings and a comfy pullover for my morning.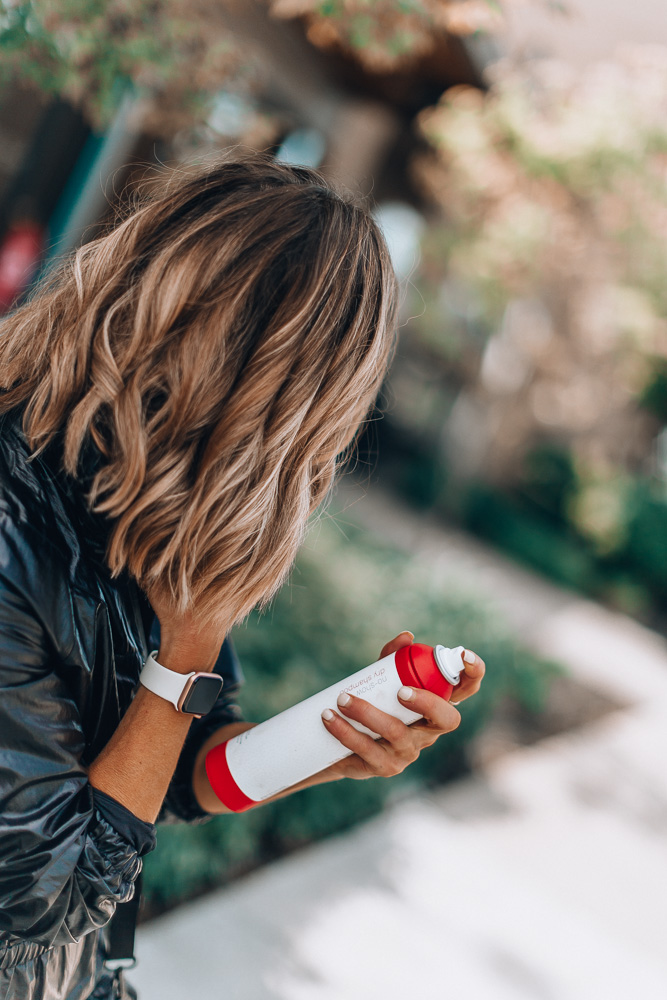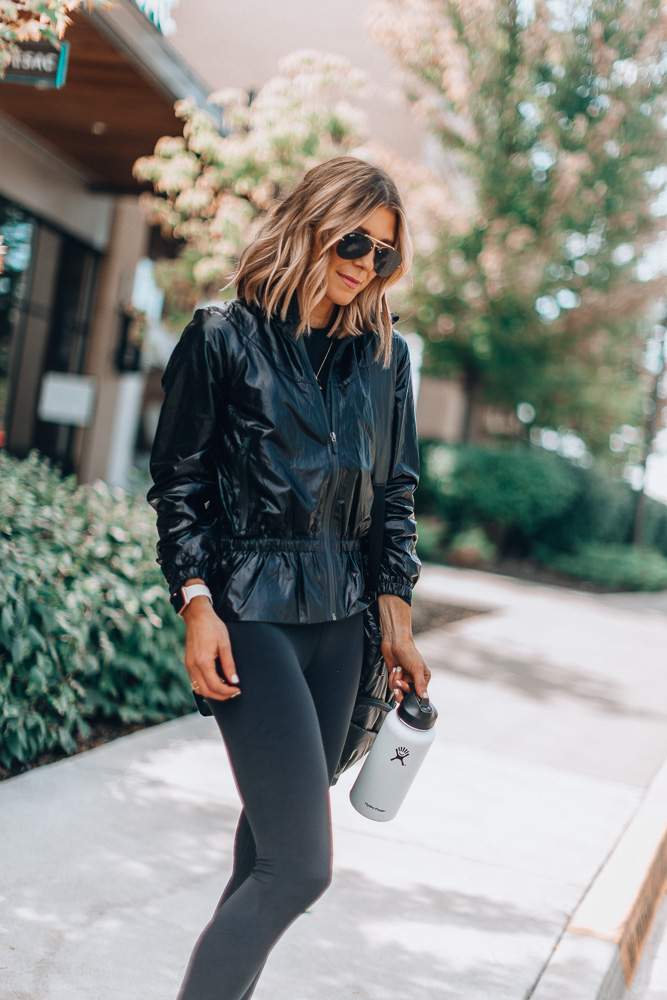 7:45 am // get kids dressed and kid's hair done
By this time Greyson has woken up and Michael usually has him dressed for the day. I get Sutton's outfit ready and do her hair. We get her backpack ready for school and shoes and socks on. 
8:15 am // get kids out the door then desk work time
While I'm working, I'll have my green protein smoothie, banana pancake and coffee. I'll check emails, look into basecamp and talk to my manager about projects and contracts for the week. 
A few things I'll do during this time:
Admin work (create links for blog post, edit photos, LTKs)
Answering blog-related emails. It's a never-ending pile! I have a manager that helps respond to work related ones.
Brainstorming/writing new posts.
Create lists and takes for Cella Jane team
Meet with CJ team to discuss the day and weekly to dos
Speak with my manager to discuss upcoming projects, contracts and collaborations. 
Here is a more routine in detail – down to the minute!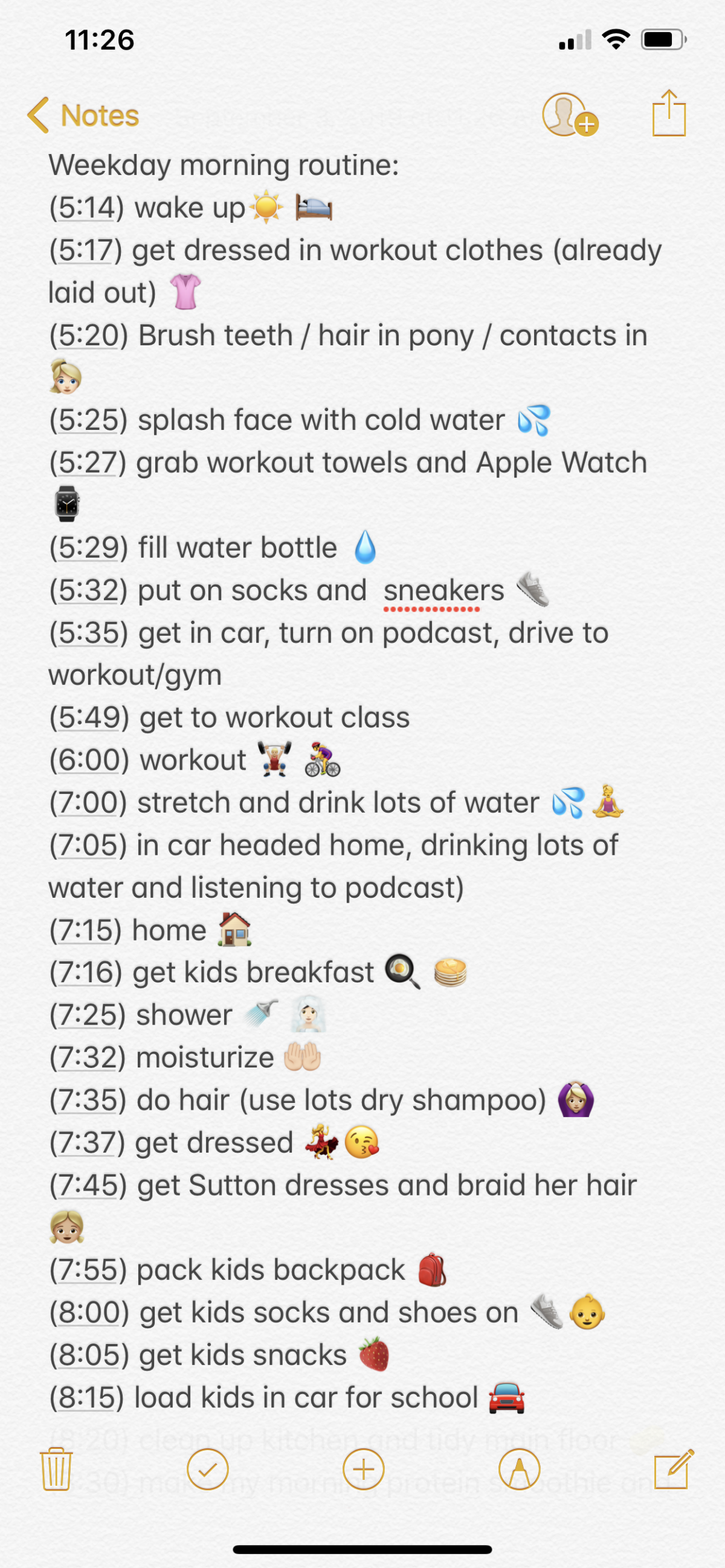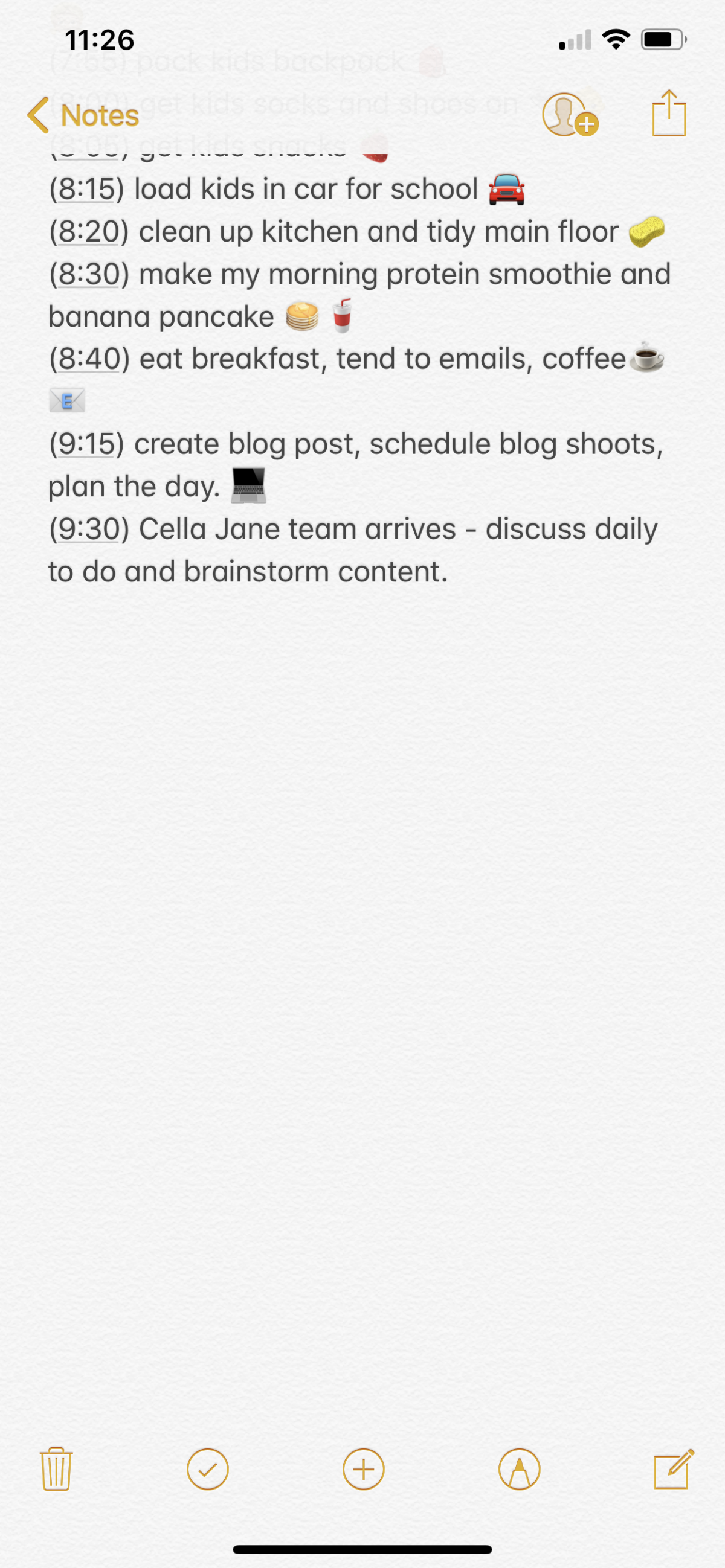 That's how I love to start my day! A workout, some family time/ a couple cuddles from my kids, a kiss from my hubby on his way out the door, and then several hours of focus. AND COFFEE. 
SHOP THE POST
℅: lululemon jacket // lululemon top // lululemon align leggings // gym bag // dry shampoo // sneakers

SHOP SELF-CARE

A big thanks to lululemon for sponsoring today's post!