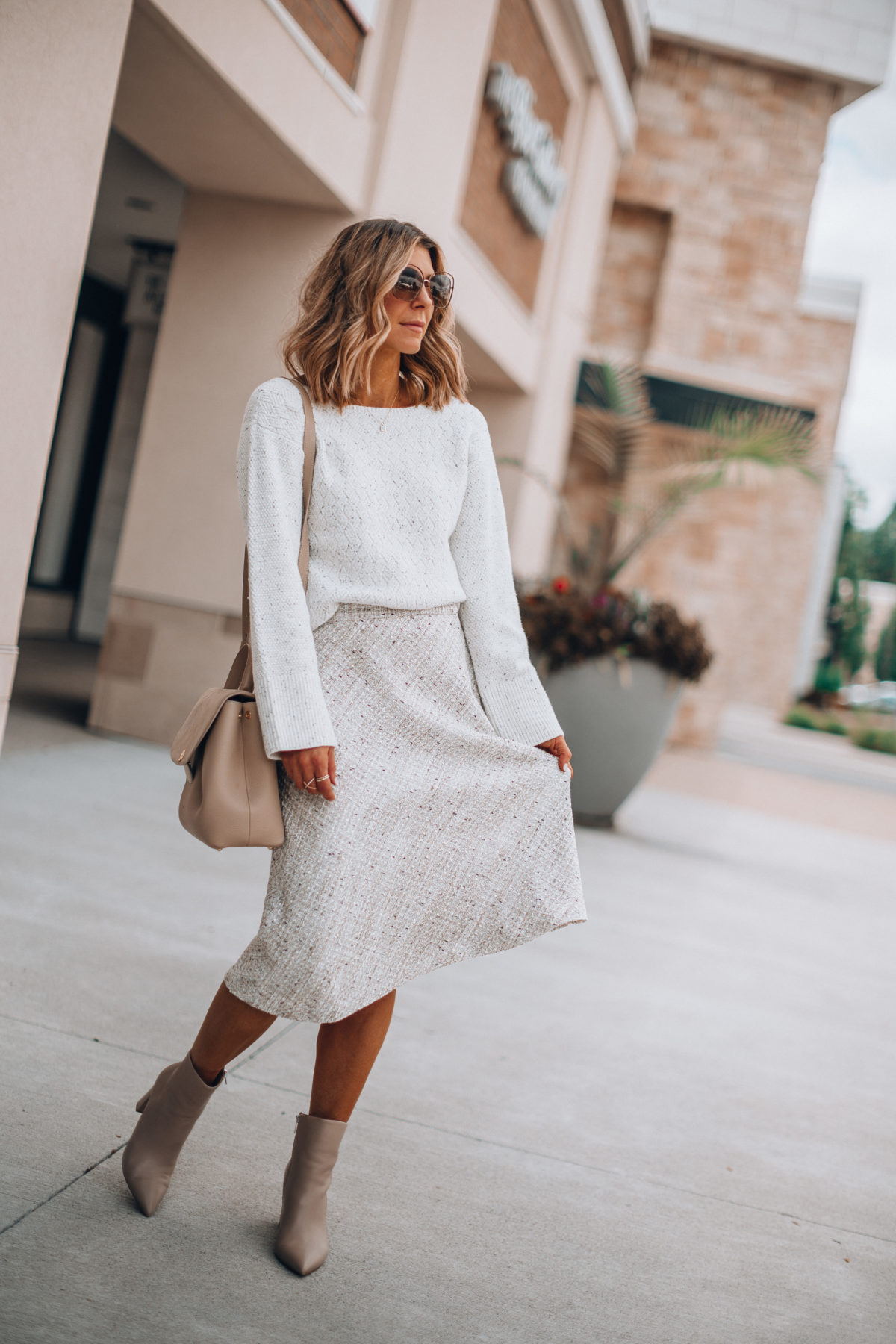 I may not work in a traditional office or corporate environment on a daily basis, but I do have a huge appreciation for women who do. Honestly, sometimes I'm kind of jealous because as much as I love my athleisure and distressed denim, it just feels good to put together a few polished workwear looks every now and then.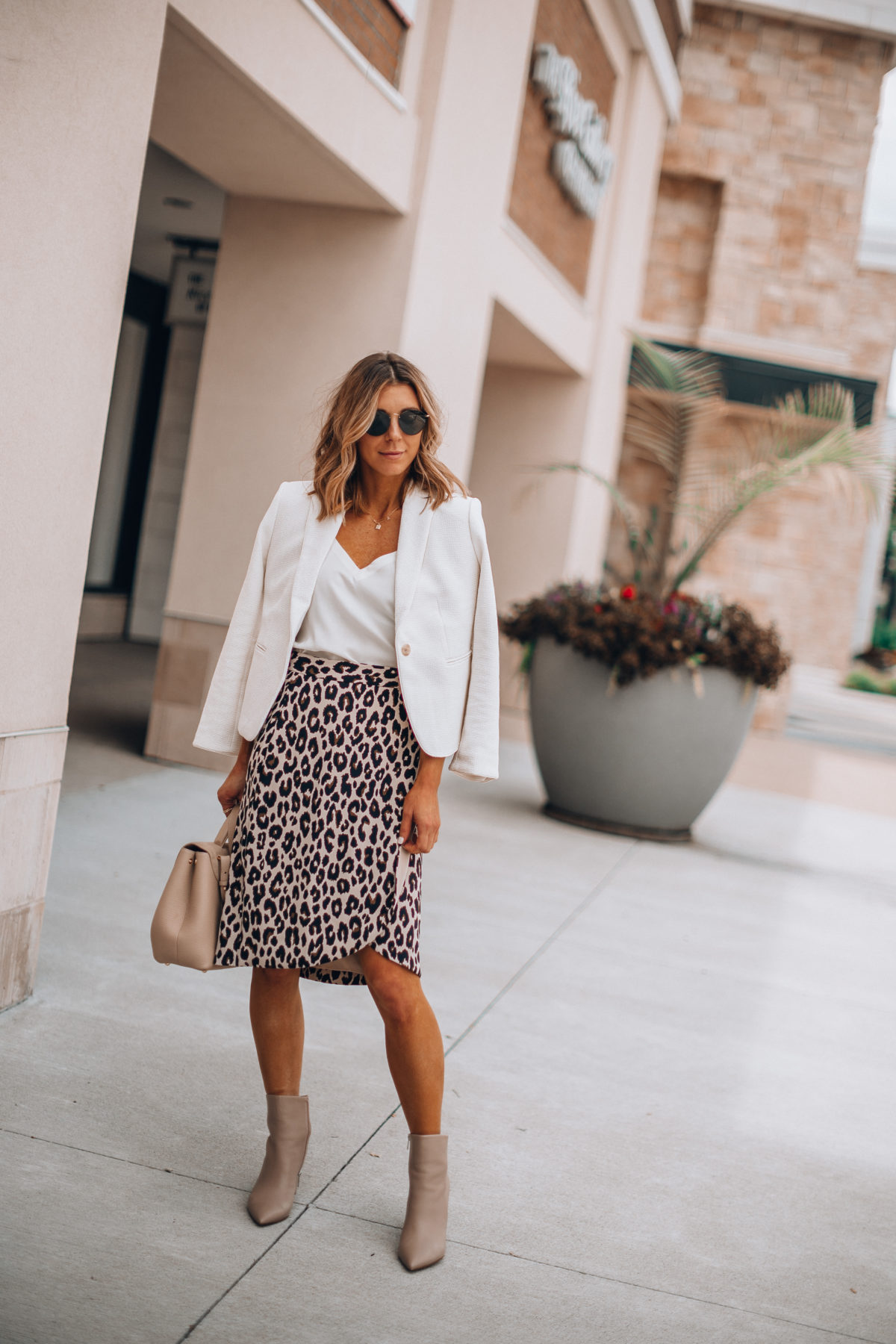 I've had a serious itch lately to start sharing more workwear since I know a lot of you value that kind of inspiration and no one does it better than Ann Taylor. Ann Taylor's endless selection of chic workwear pieces spoke to me so much I put together three outfits and I'm obsessed with all of them. I feel like looking for a reason to book a few meetings and show off these amazing looks! And bonus – it's The Friends of Ann Event
Below, I've broken down all the details for each outfit and linked to everything so you can wear these Ann Taylor looks all fall and winter long!
OUTFIT 1
This is outfit might be my favorite because of the amazing leopard print wrap skirt. This is one of those pieces that you can dress up for the office with a blazer and heels or booties, but then also wear with a white tee and sneakers on the weekend. Such versatility! Plus, I don't think leopard print is going anywhere anytime soon, so definitely snag this skirt!
And speaking of blazers, this twill option is a must-have for any corporate gal. It's so professional looking and comes in the cream shade I'm wearing as well as a charcoal color. Between the two of them, you'll have tons of options to wear to the office. Layer it with a basic tank and add a great pair of boots and you have a super chic office look!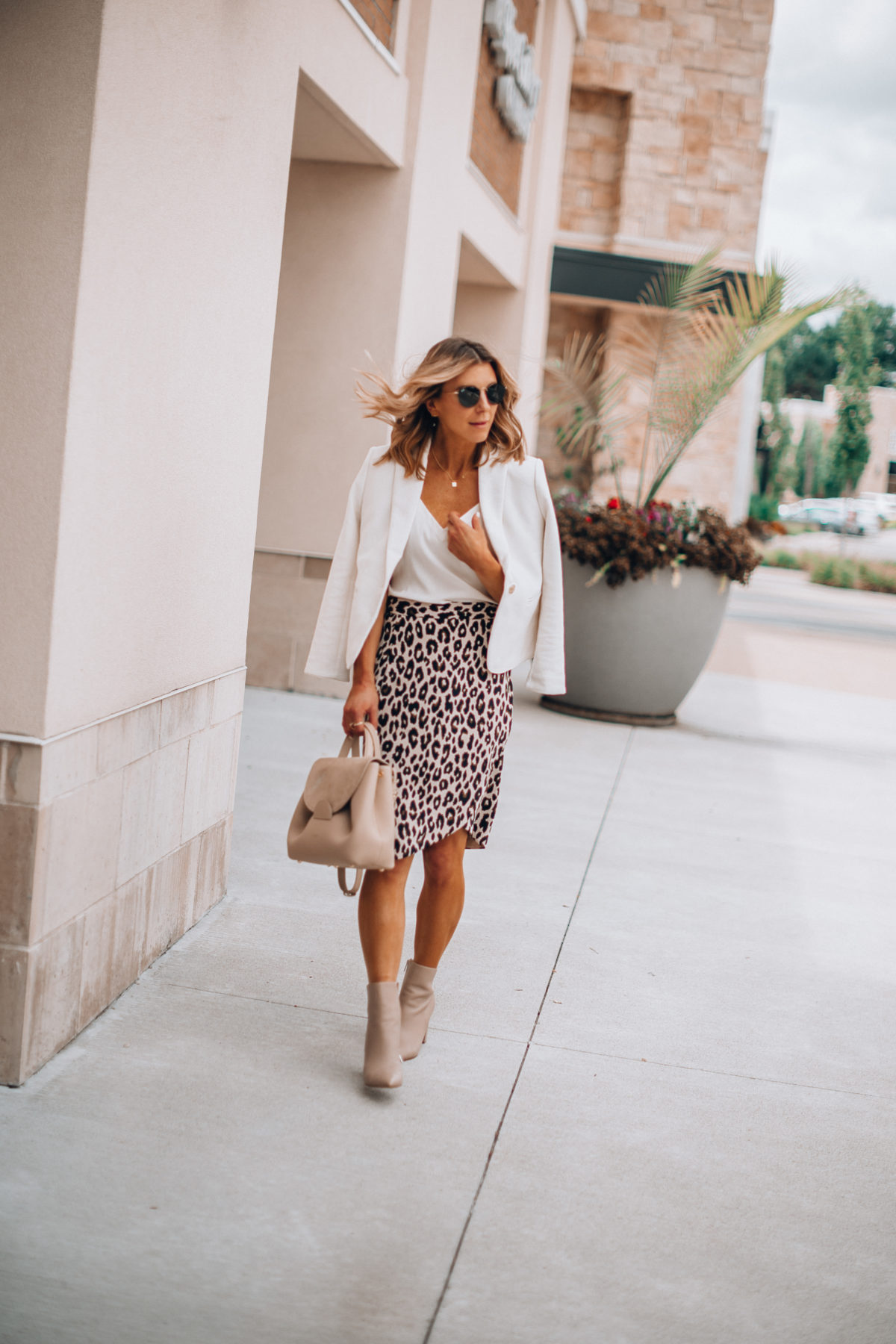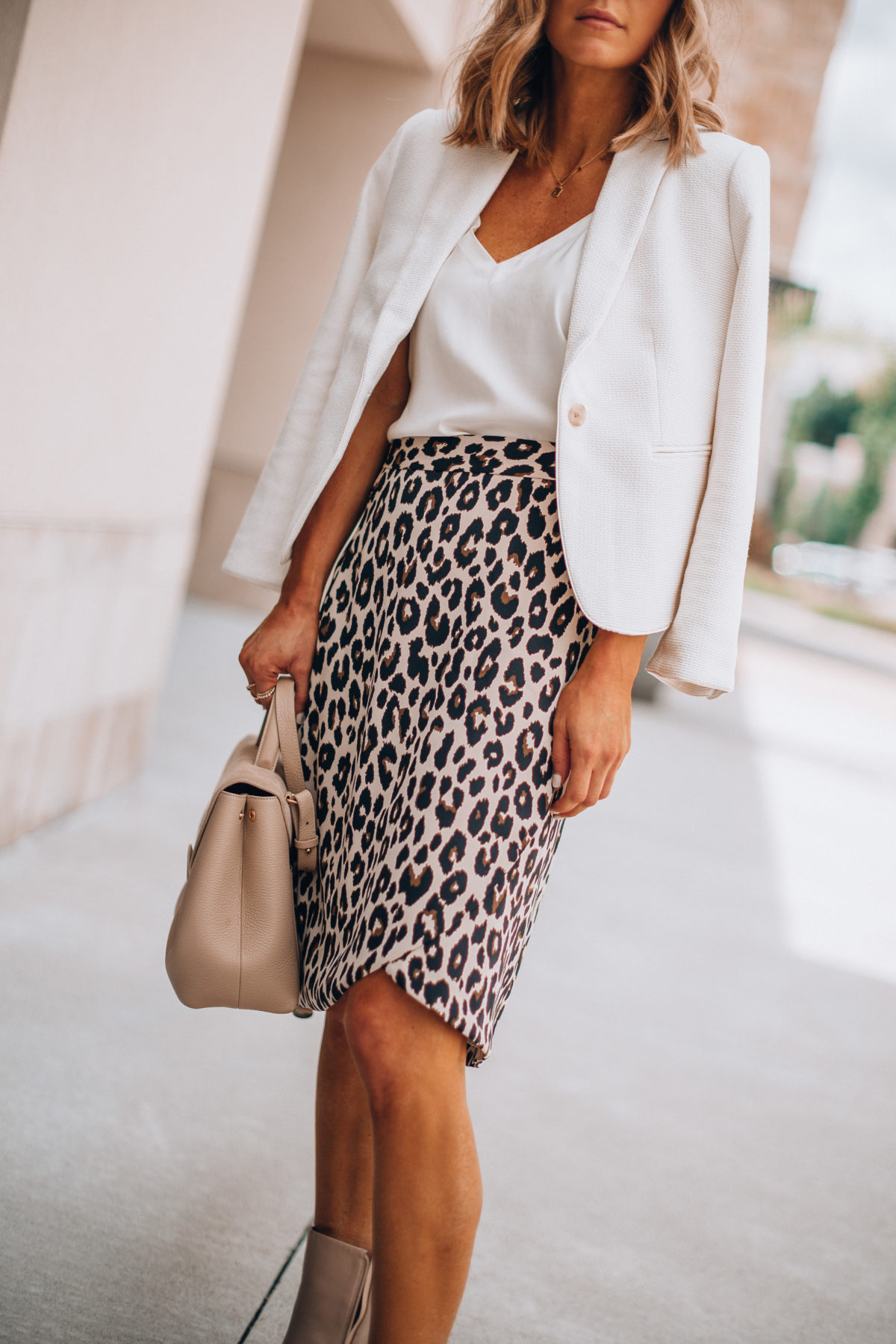 OUTFIT 2
Next up we have this gorgeous tweed skirt. There's something about tweed that always makes me feel a little more elegant and sophisticated. Anyone else? Because I love it so much I wanted to let it be the star of the show so I went with a casual sweater (another one of those pieces that's very versatile!) and block heel booties. Tweed is a great way to take your workwear up a notch but keep it easy and simple when getting dressed in the morning.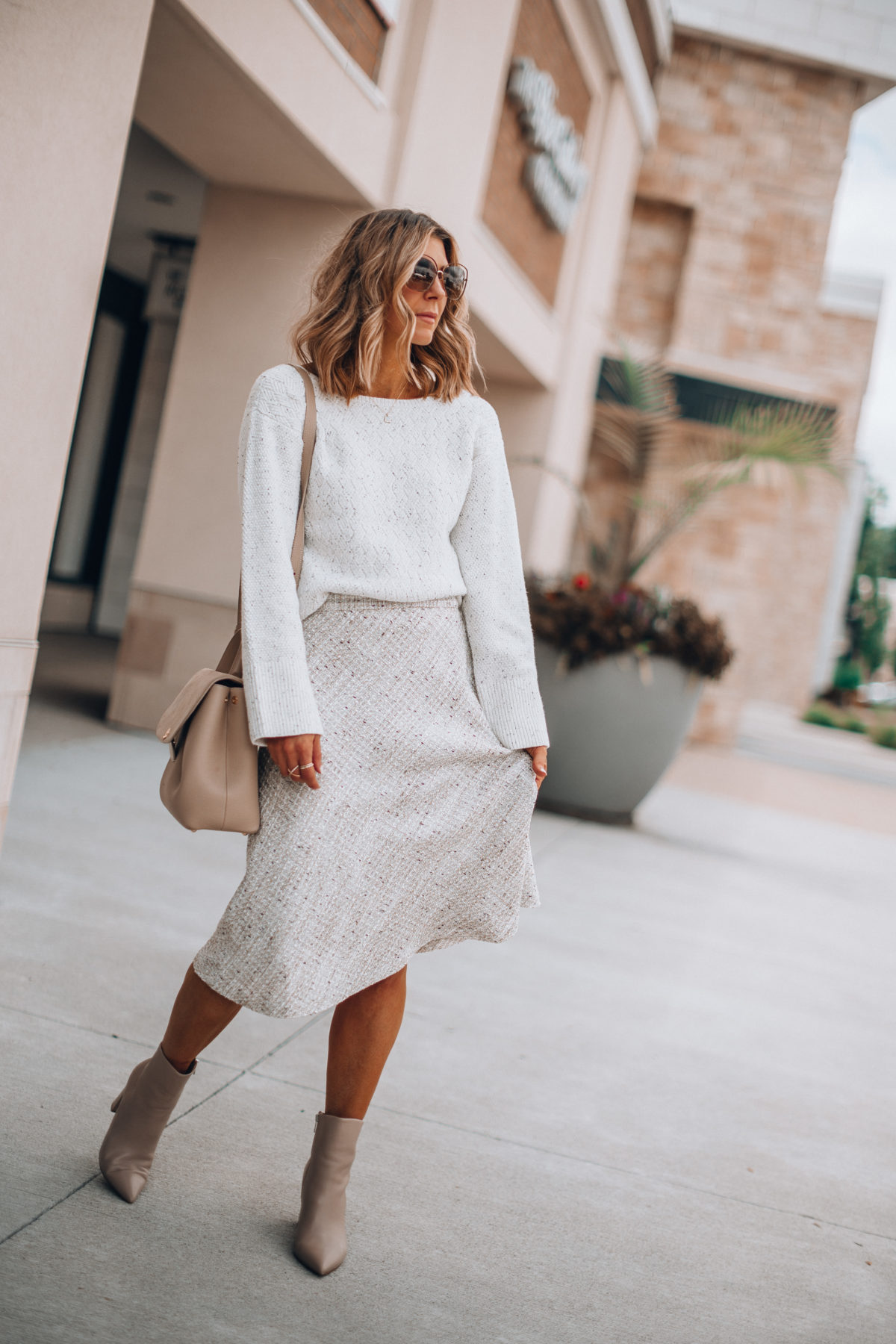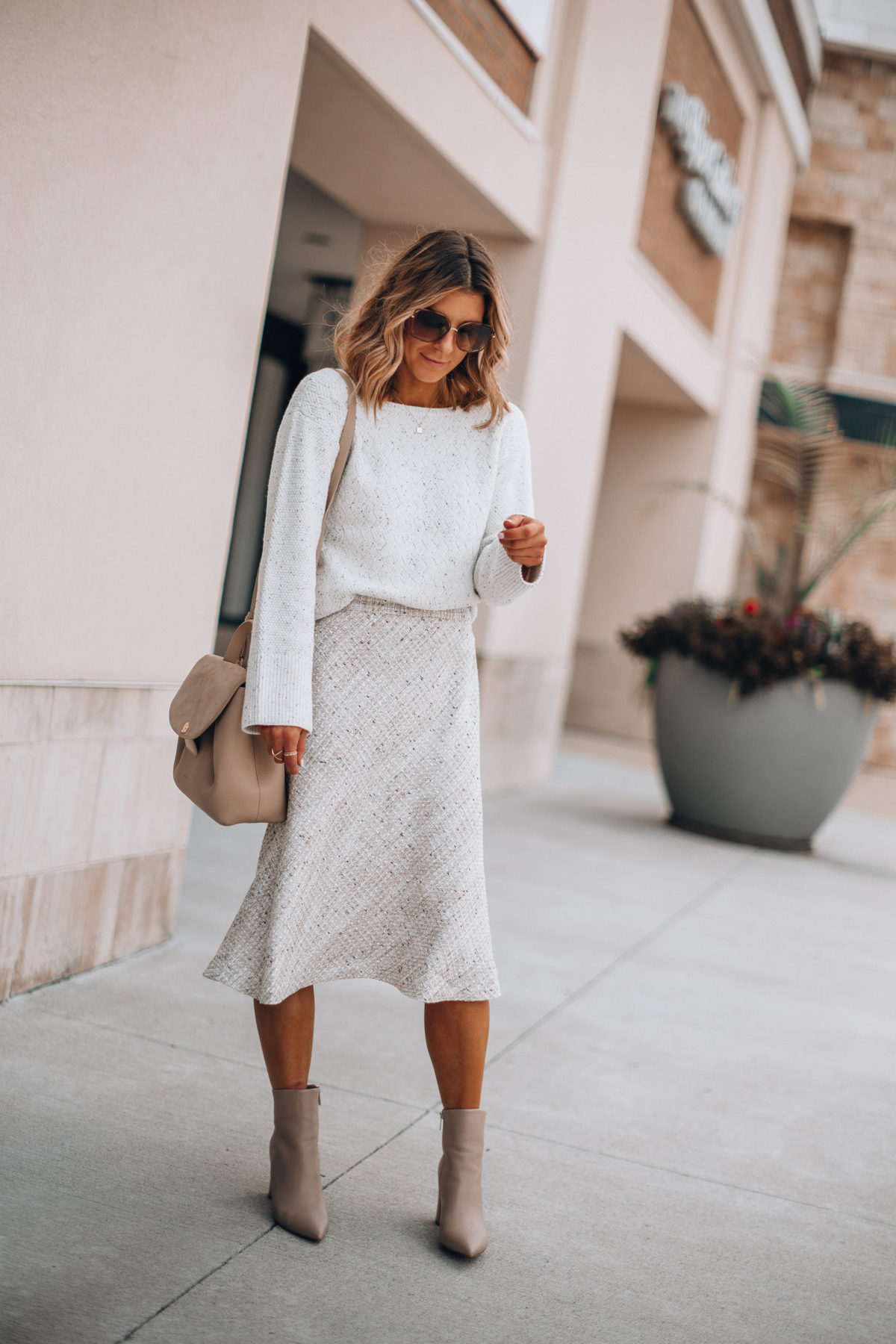 OUTFIT 3
Last but certainly not least we have a more casual jean look, although I think it's still very elevated because of the light color denim. High rise and straight jeans are my go-to these days so I immediately gravitated towards this Ann Taylor pair. They go perfectly with this more structured tweed blazer. I love a preppy blazer and the popped collar and textured fabric of this one are perfect for casual Fridays in the office or could easily be paired with a pair of trousers for a more corporate feel.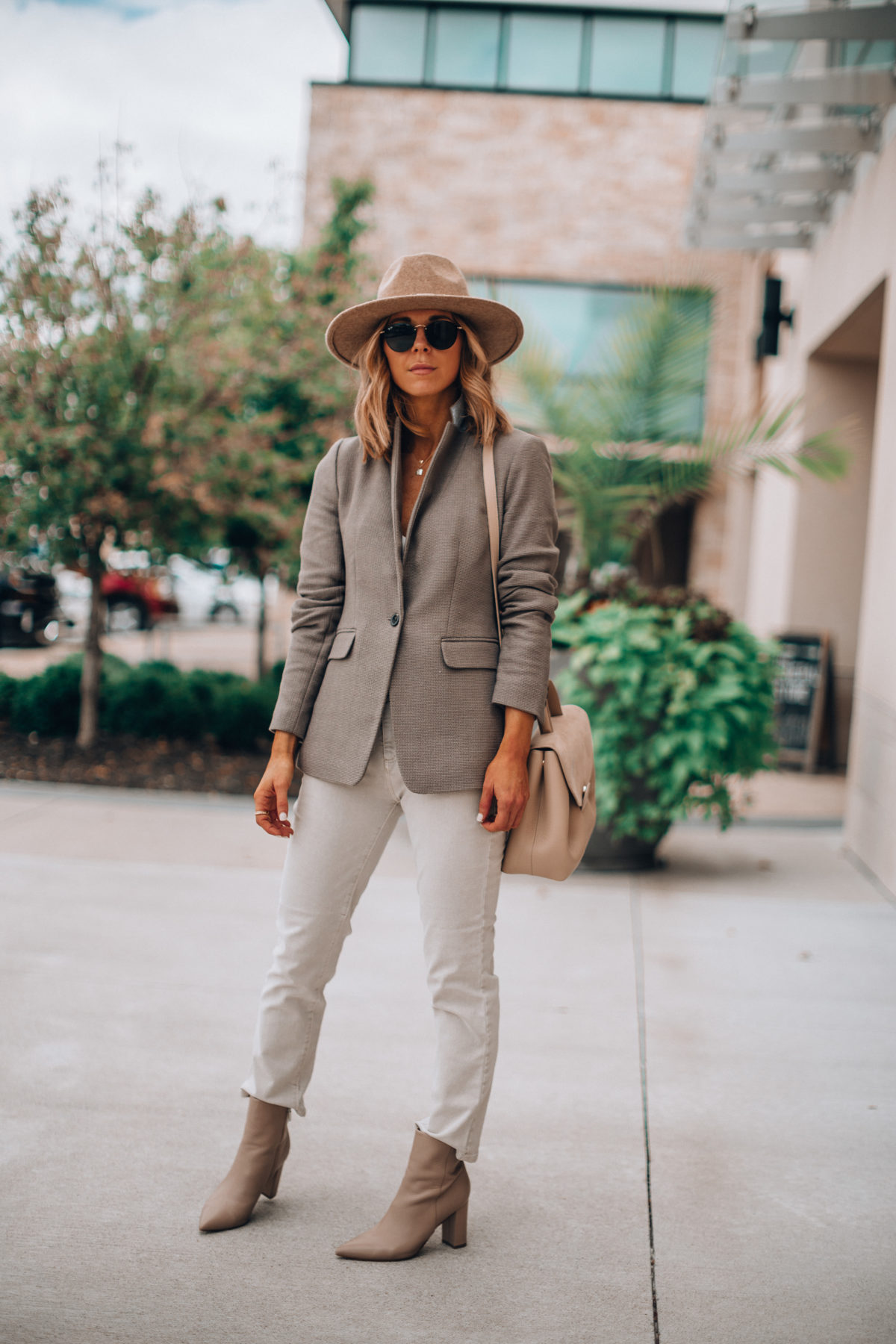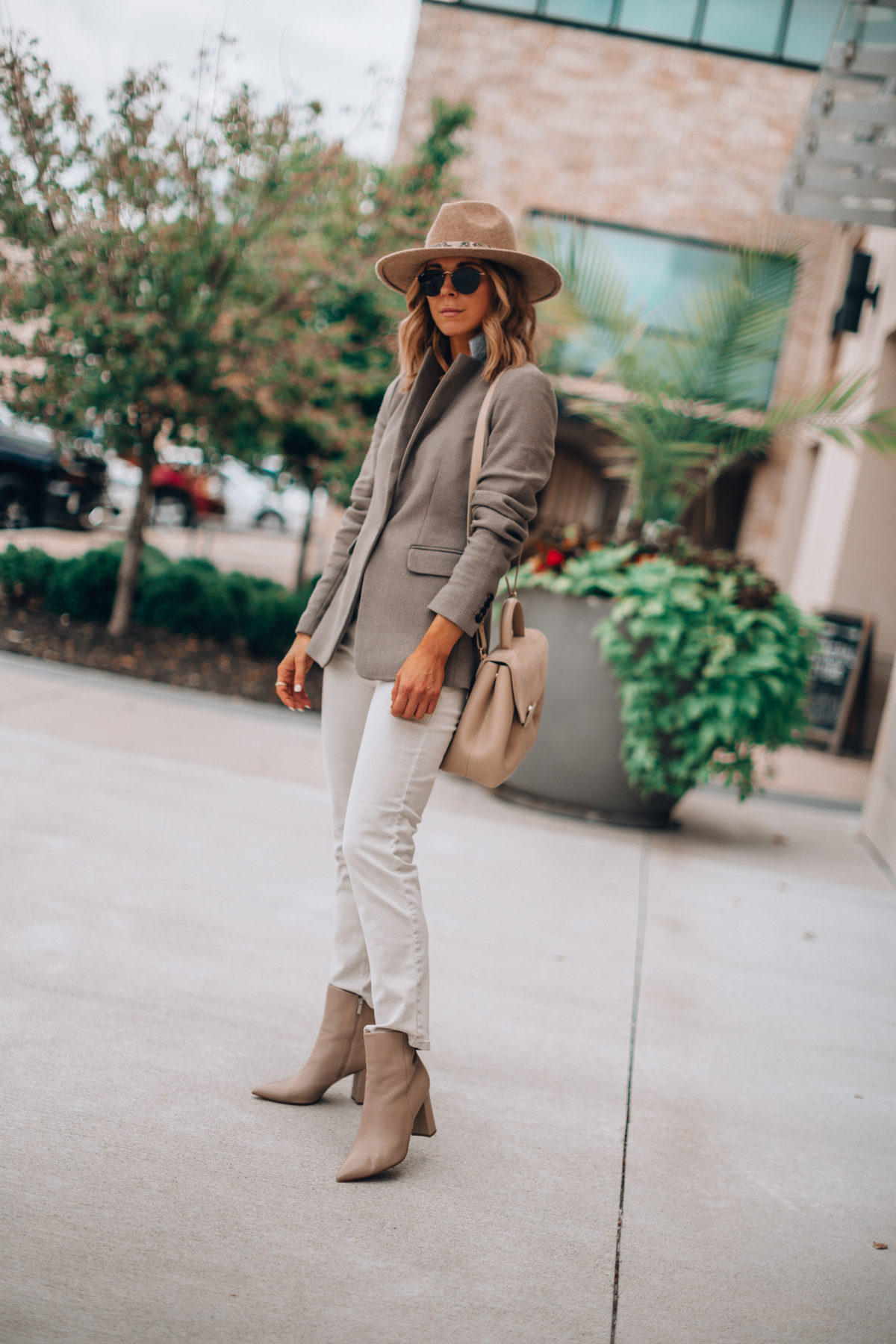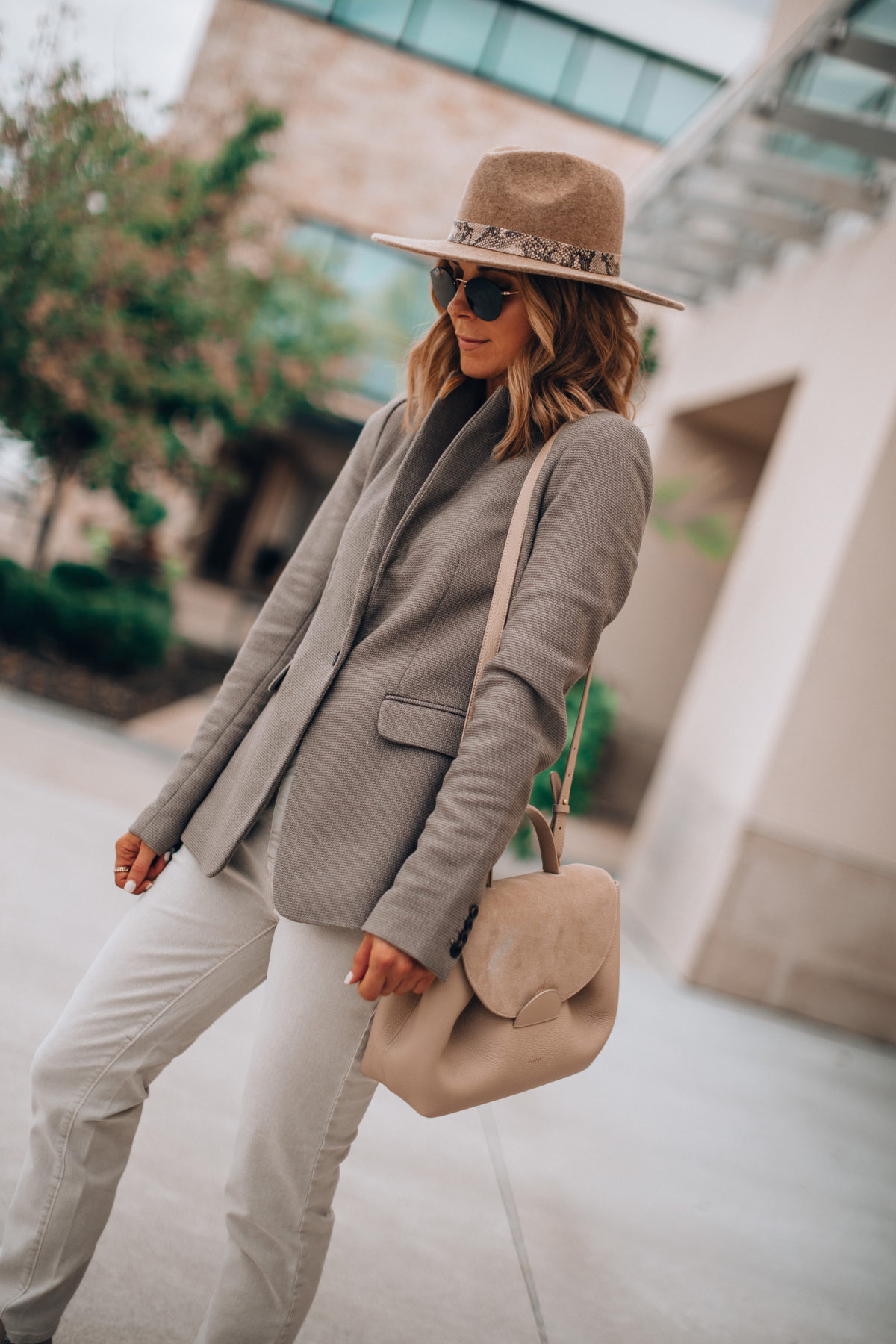 I don't know about you but I'm ready to hit the office with all of these outfits! And you're in luck because September 12 – 16 is the Fall Friends of Ann Sale where you can get 40% off almost everything! Definitely don't miss out if you're looking to stock up on workwear this fall and winter! Use code: FRIENDS40 – for 40% off these looks!
SHOP THE POST