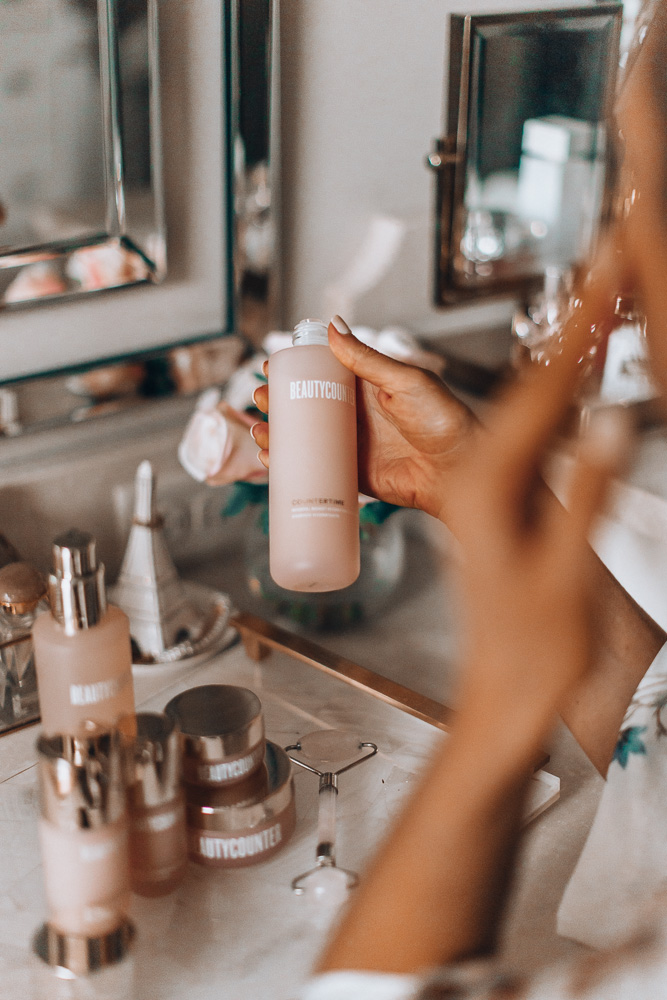 I am beyond excited to introduce you to Beautycounter's newest skincare line, Countertime and share my honest review of the line. If you've read my blog for a while, you know that I'm obsessed with skincare. I've been using the entire line for 3 weeks…I absolutely LOVE it and I know you will too!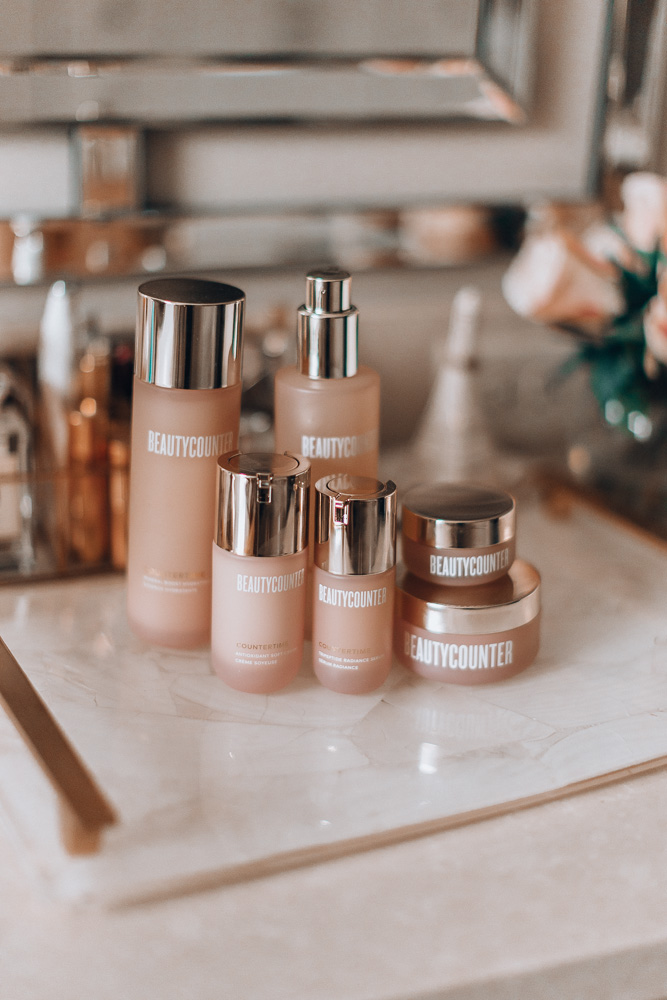 I love the Countertime line because it is incredibly luxe, works beautifully, and is comprised of safe ingredients – and can recommend it for all skincare types. This collection features a plant-derived Retinatural Complex, which is a safe and non-toxic alternative version of Retinol!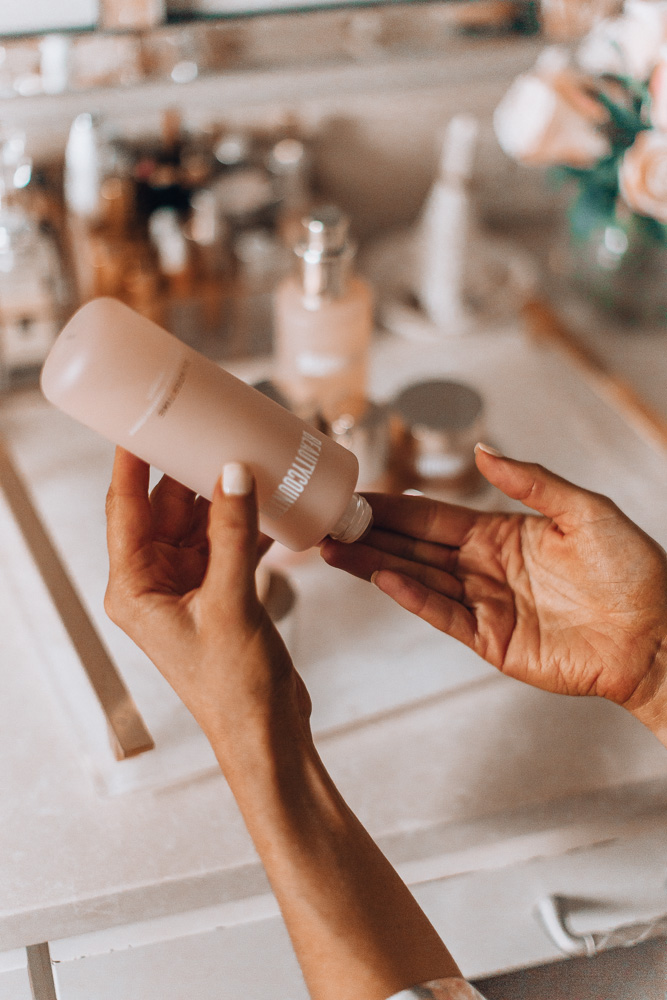 The Countertime collection offers 6 products:
Countertime Lipid Defense Cleansing Oil AM/PM: luxurious, lightweight cleansing oil that gently and effectively removes makeup and other impurities without stripping essential lipids from skin. You apply the (very lightweight) oil to dry skin, massaging it into your face. Then, you wet your hands and massage your face again and it turns into a milky cleanser before you rinse it off.
Mineral Boost Hydrating Essence AM/PM:  I never used an essence before this but I'm hooked. I can feel a difference in my skin's hydration right after applying it – and that's not always the case with toners. And rather than rubbing it into your skin or applying it with a cotton pad, you pour a little into your hand (dime-sized) and then press it into skin. I love the smell of this product especially!
Tripeptide Radiance Serum AM : Love that this product because contains peptides! Peptides increase skin's firmness and elasticity, improves skin barrier function, and keeps skin plump and hydrated. It works by binding to the free radicals and stabilizing them so they don't cause damage to the skin. It goes on so smoothly and absorbs quickly.
Antioxidant Soft Cream AM – I love the texture of this one too! Not too heavy or lightweight. It's a revitalizing cream that improves the skin's barrier function and boosts hydration, which helps protect it from daily environmental stressors.
Tetrapeptide Supreme Cream PM – This is a thick gel/cream that's rich and feels so luxurious. It is rich and deeply hydrating cream that supports elasticity and visibly firms while smoothing skin texture to minimize the look of fine lines and wrinkles.
Ultra Renewal Eye Cream AM/PM– this eye cream revitalizes the eye area and reduces the appearance of under-eye shadows crow's feet for a smooth, firmed look.
(all products are safe to use while pregnant nursing)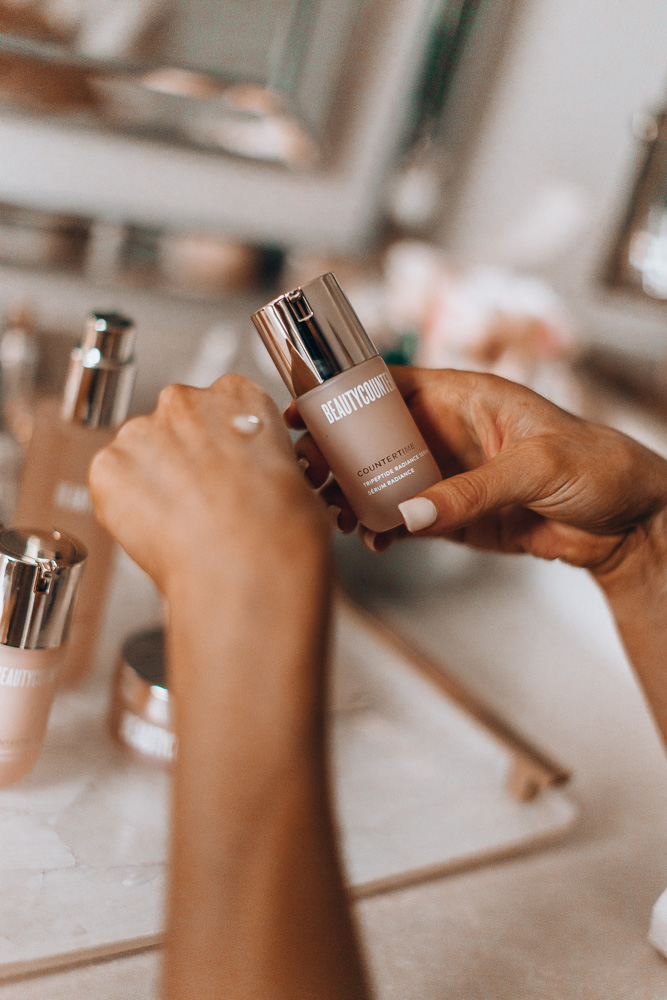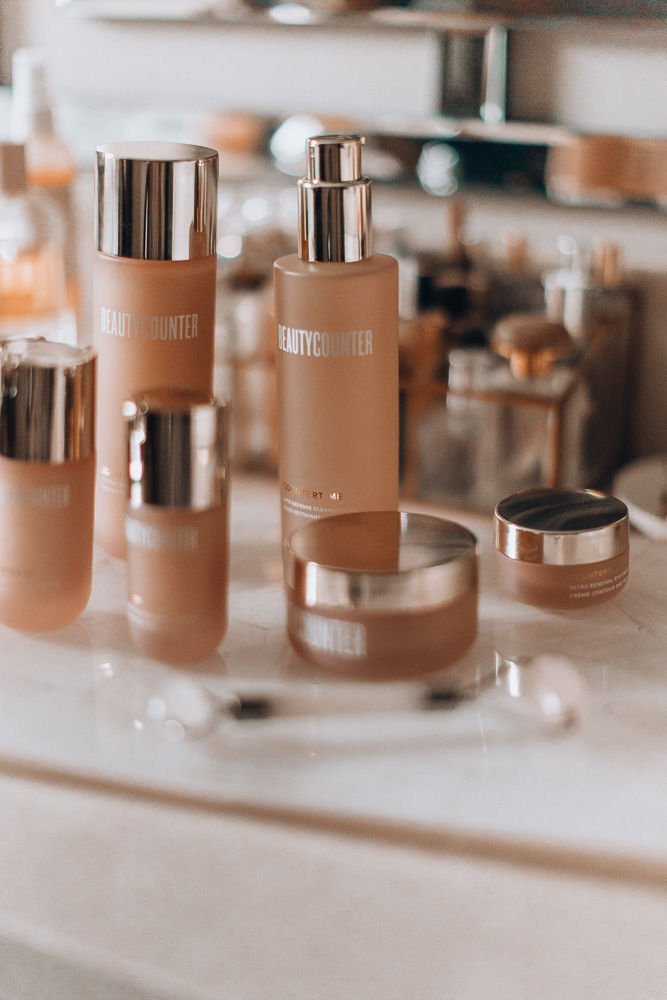 My Top picks:
If I was only going to get ONE product, I would get the night cream.
My next favorite is the cleansing oil.
And third favorite is the essence.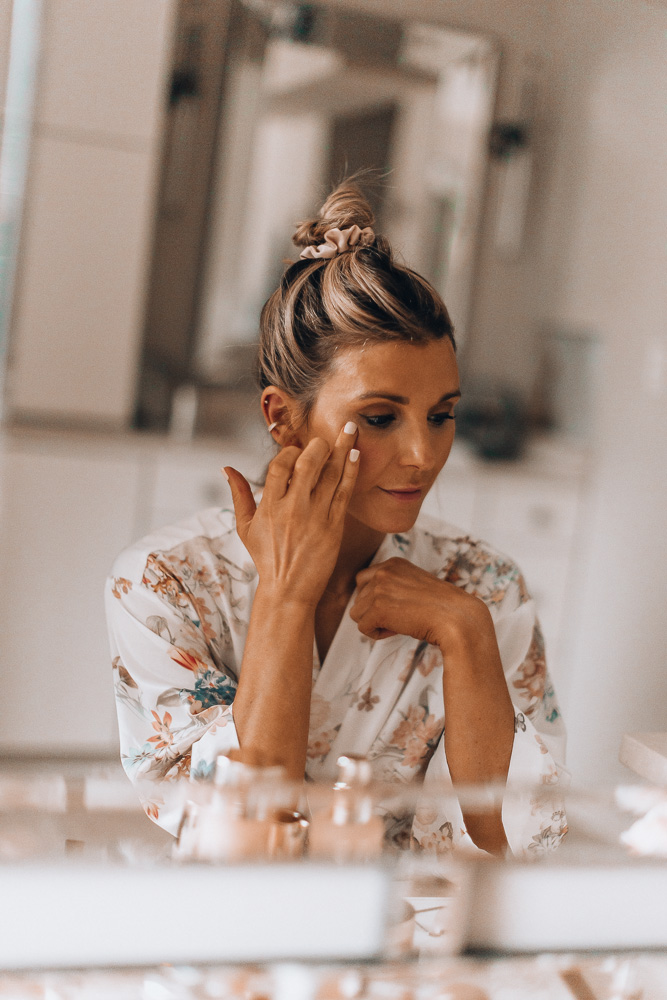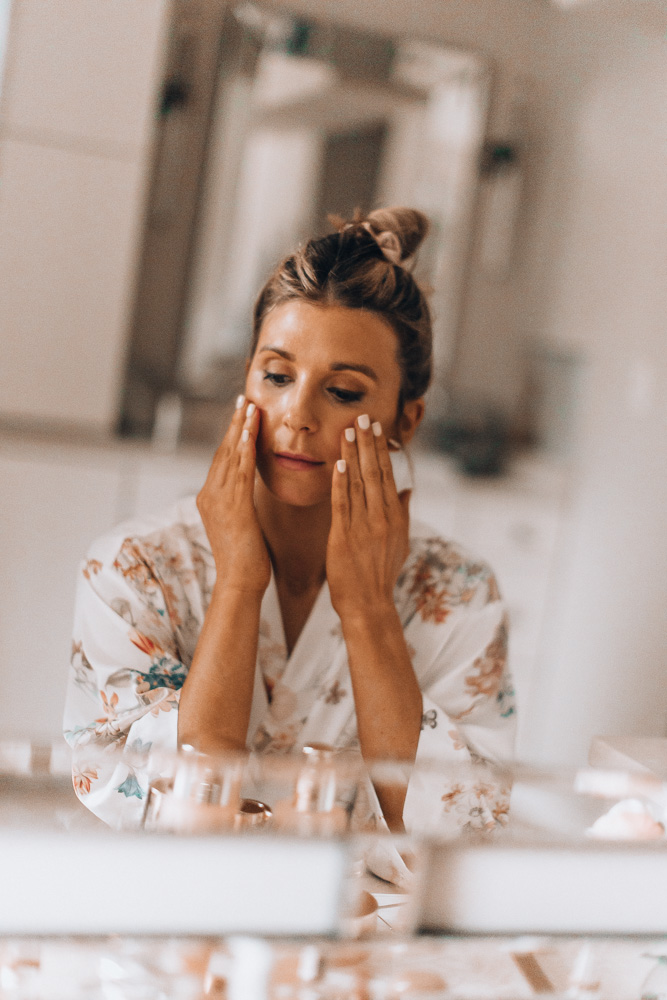 Another great thing about Beautycoutner products – they have transitioned to more glass packaging, which will reduce plastic packaging by 1 million pieces in the next year. The new packaging also reduces carbon impact because they're being sourced from North America. They're also reducing unnecessary parts in the packaging, which also reduces the amount of secondary plastic and waste. They're constantly working to improve sustainability, which is one of the many reasons why I'm excited to be sharing these products with you today.
If you are ready to try out the Countertime products yourself, click on the link below. And if the products do not perform the way you hoped it would, Beautycounter has an amazing return policy: Even if you opened the packaging, you can return the unused portion within 60 days from the ship date! I'm excited to hear what you think about Countertime! I truly believe you will love the line! 
As always, thanks so much for stopping by…see you back here real soon!
Becky xx
A big thanks to Beautycounter for sponsoring this post!