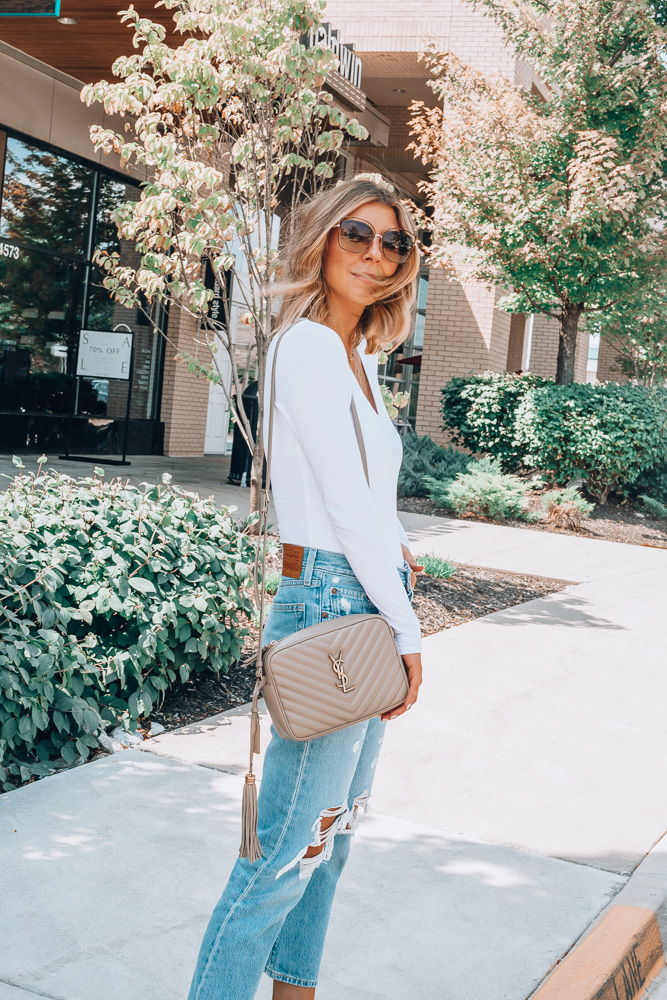 If you've read my blog for any amount of time, you've probably picked up on my love for a good designer bag. Over the years, I've learned a few tricks on how to shop for designer bags and one of those tricks is knowing where to shop for them. So, where am I always able to find the exact one I want in stock and for a good price? mytheresa!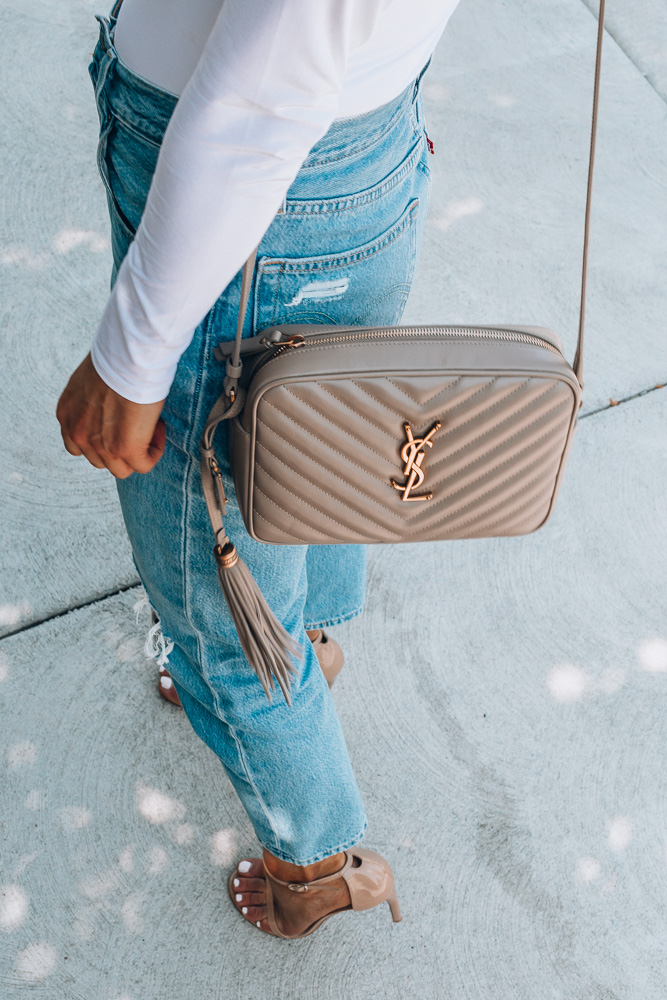 I've been a loyal shopper to mytheresa for a while and that's because whenever I'm shopping for designer anything and other places don't have stock, mytheresa always does. Plus their shipping is fast and returns are easy. I even turned my mom into a mytheresa fan because they always have her size available. I've also bought all my Gucci belts from there as well as this fall's must-have designer bag – the YSL Lou Camera Handbag.
This bag is my current fave and I know it's going to be everywhere this fall. I've gotten so many questions from you guys about it, so I thought I'd share a few reasons why I'm obsessed with it.


The size – It's not too big, not too small. It's perfect for carrying the essentials.
The quilting – I love a quilted purse and the details of this one are stunning.
Durability – The leather is durable and I'm not worried about scratching or spills.
Versatility – The purse's leather strap makes it the ideal crossbody.
Price – It's a designer bag, so it's definitely an investment, but for the size of the bag and quality it's a great price for the bag.
I have it in the grey color, but I think it's more of a nude/neutral beige. If you're looking for the "it bag" to carry this season and want a color that goes with everything, this is what I recommend investing in.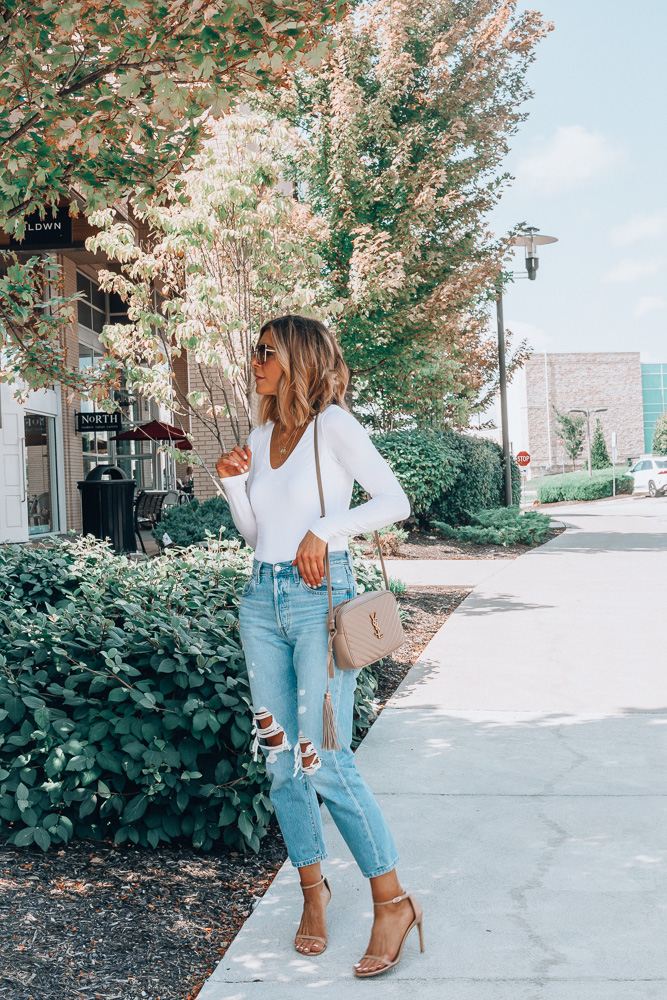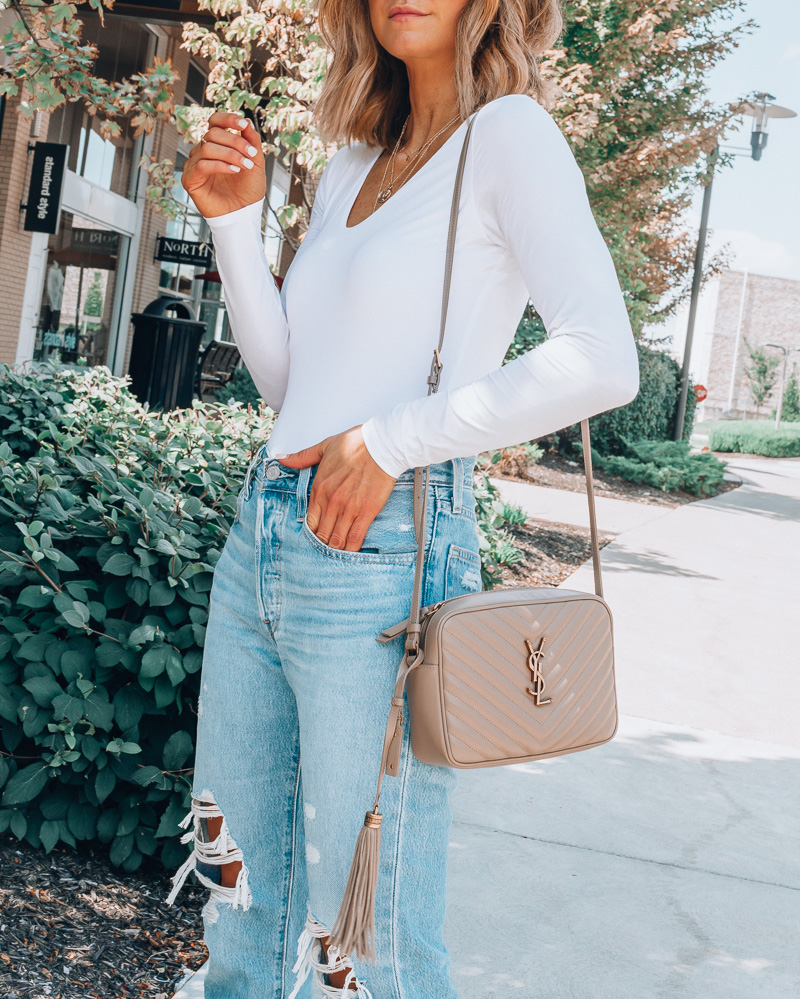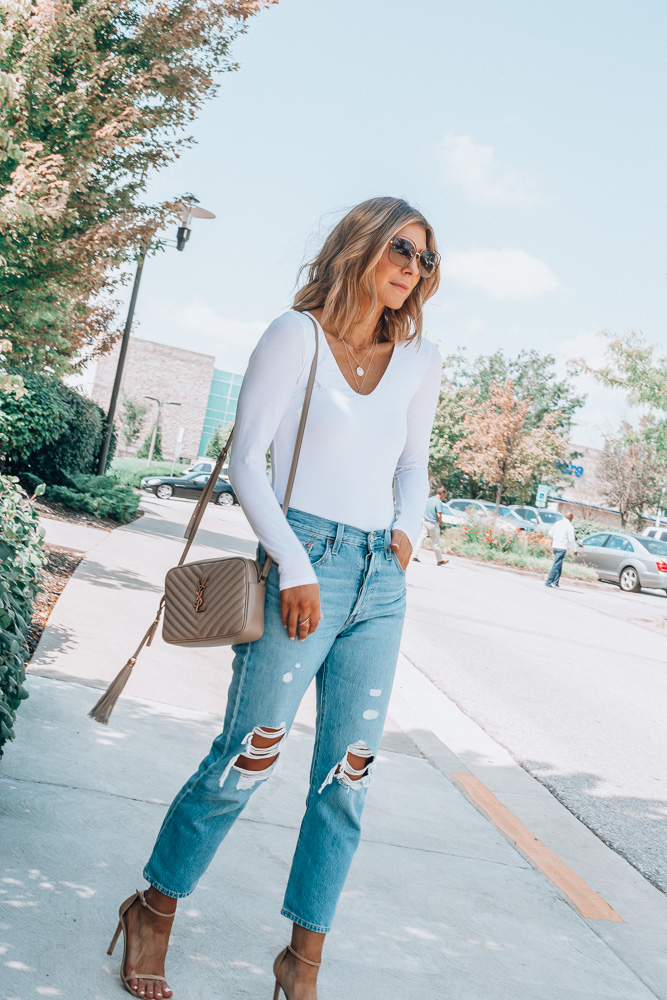 As for the rest of my accessories, everything is from mytheresa! My nude heels (one of my most worn pairs of shoes) are Stuart Weitzman, which mytheresa has the largest selection of SW shoes in stock that I've ever seen. You can pretty much find any style you're looking for and it will more than likely be in stock. I also purchased my Over The Knee SW boots from them- which I love this new color or fall/winter!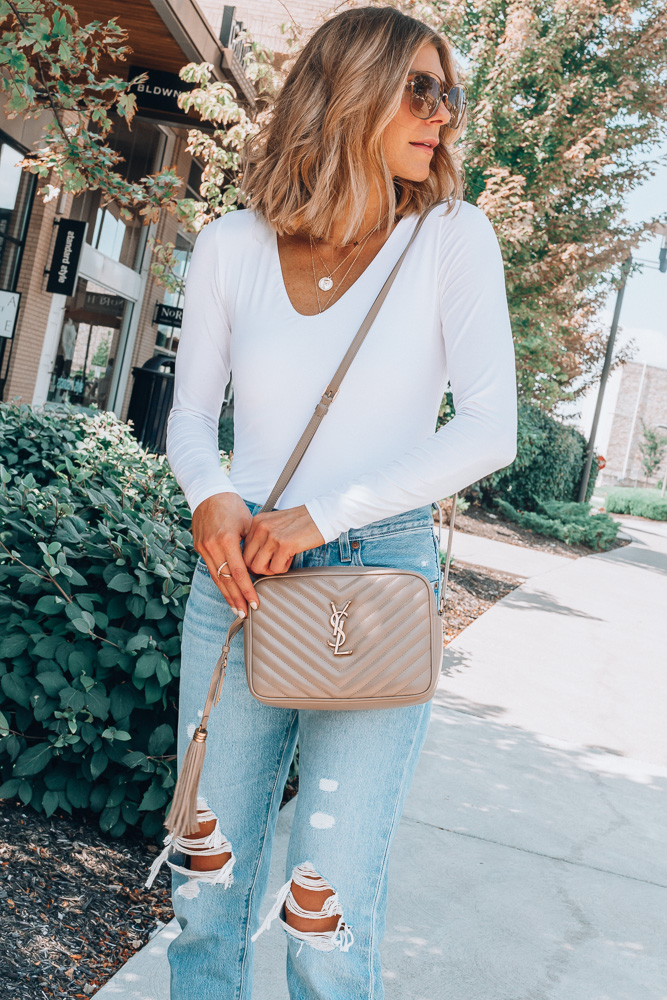 Another accessory from mytheresa that I wear all the time are my Chloe sunglasses ! I always get lots of questions on them. It took me FOREVER to find this pair and I LOVE the oversized frames. They are finally back in stock this year!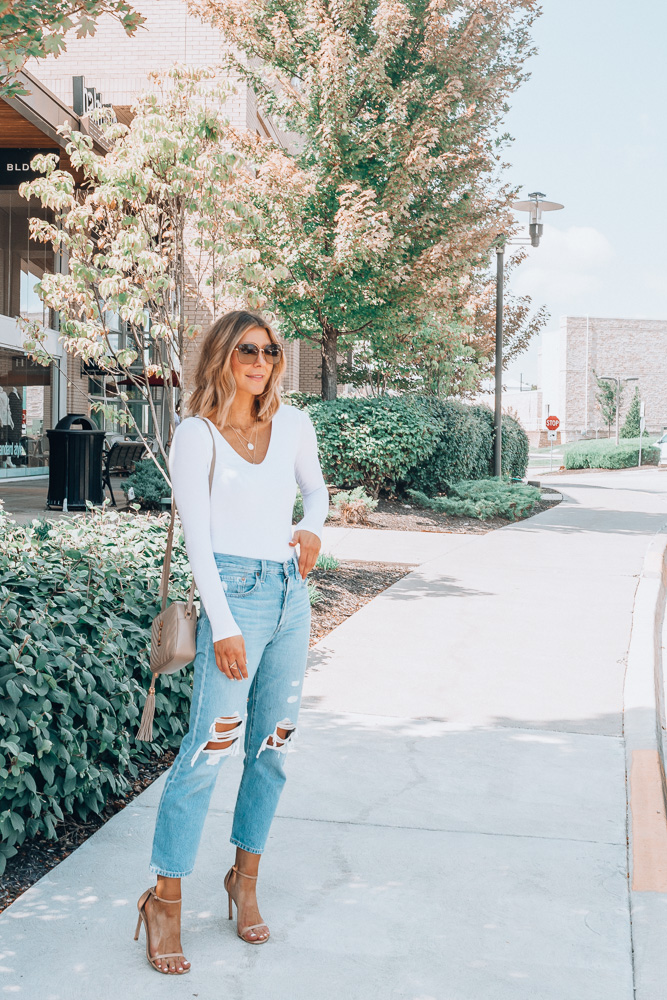 And now the secret is out! You know where to find the most sought after designer bags for the best prices! I can't say enough good things about mytheresa and the YSL Lou Camera Handbag. Let me know if you have any questions about either – happy to answer!
Becky xx
SHOP ALL YSL LOU CAMERA BAGS

MY LOOK

A big thanks to mytheresa for sponsoring this post!