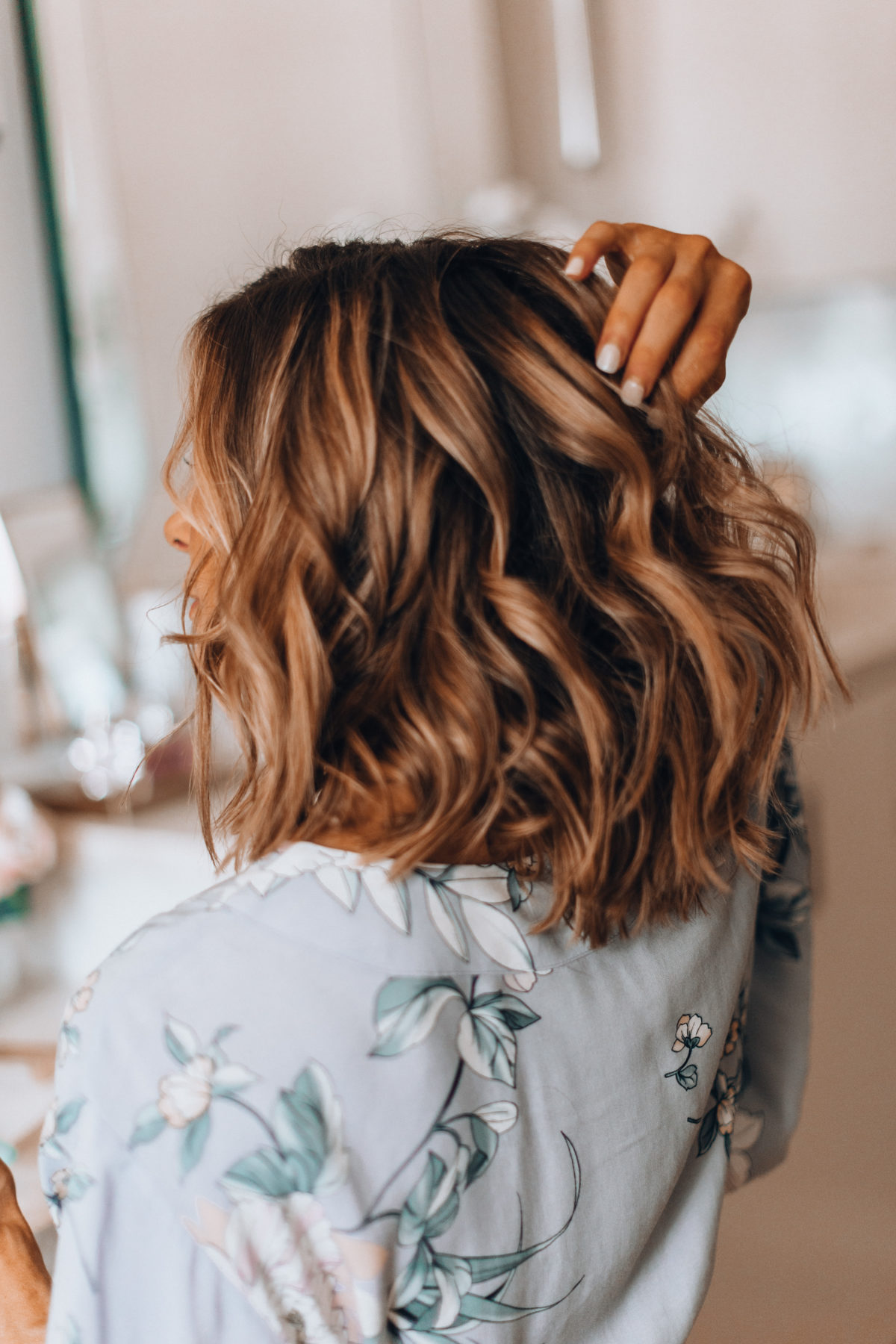 One of my most asked beauty questions is how I style my hair when it's curled. It's honestly a really simple routine, it just takes a few amazing products, which is where Harry Josh Pro Tools from Dermstorecome in. To make things easy, and to show you how amazing the curling iron is from Harry Josh, I thought I'd put together a written tutorial for you guys to break everything down step by step!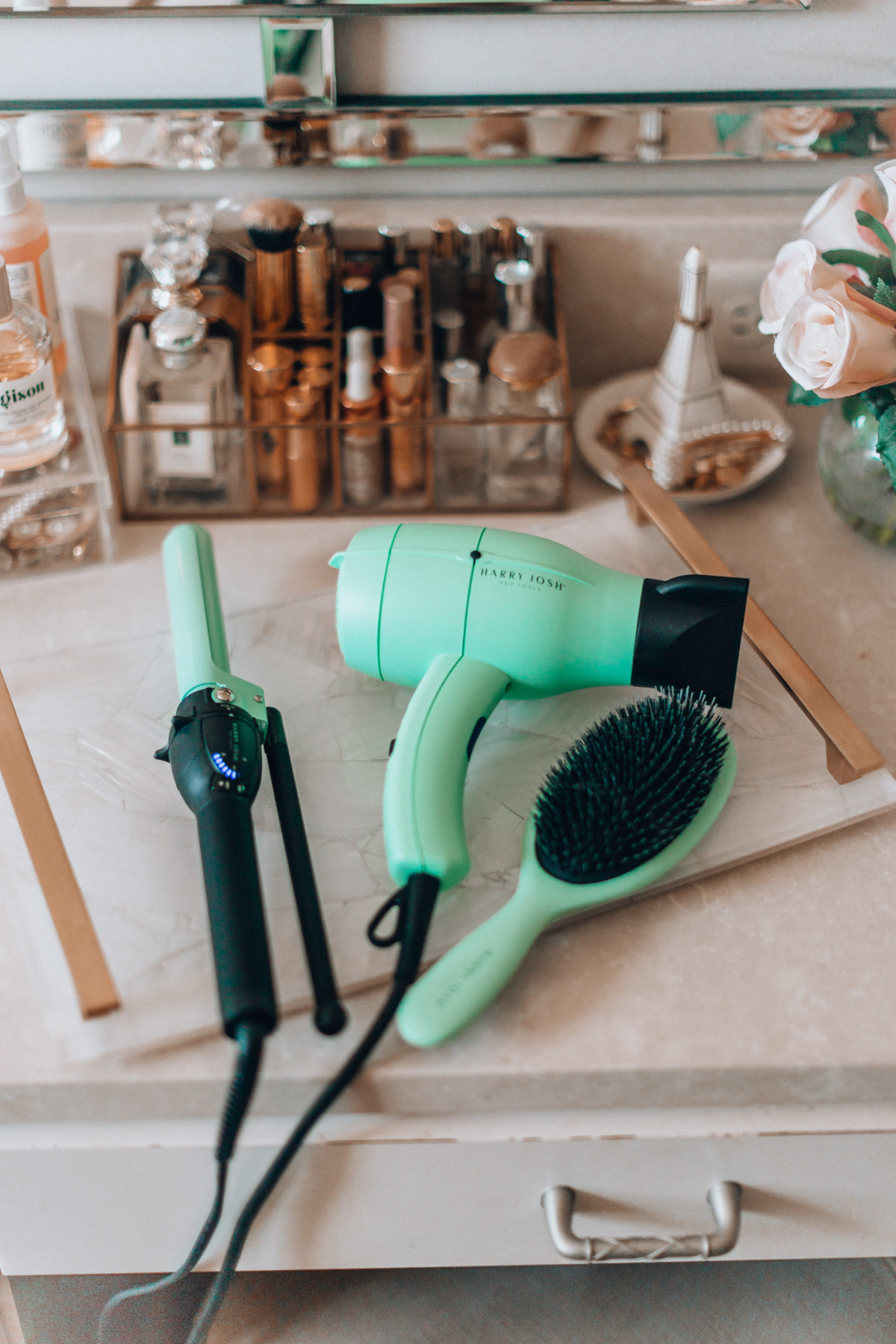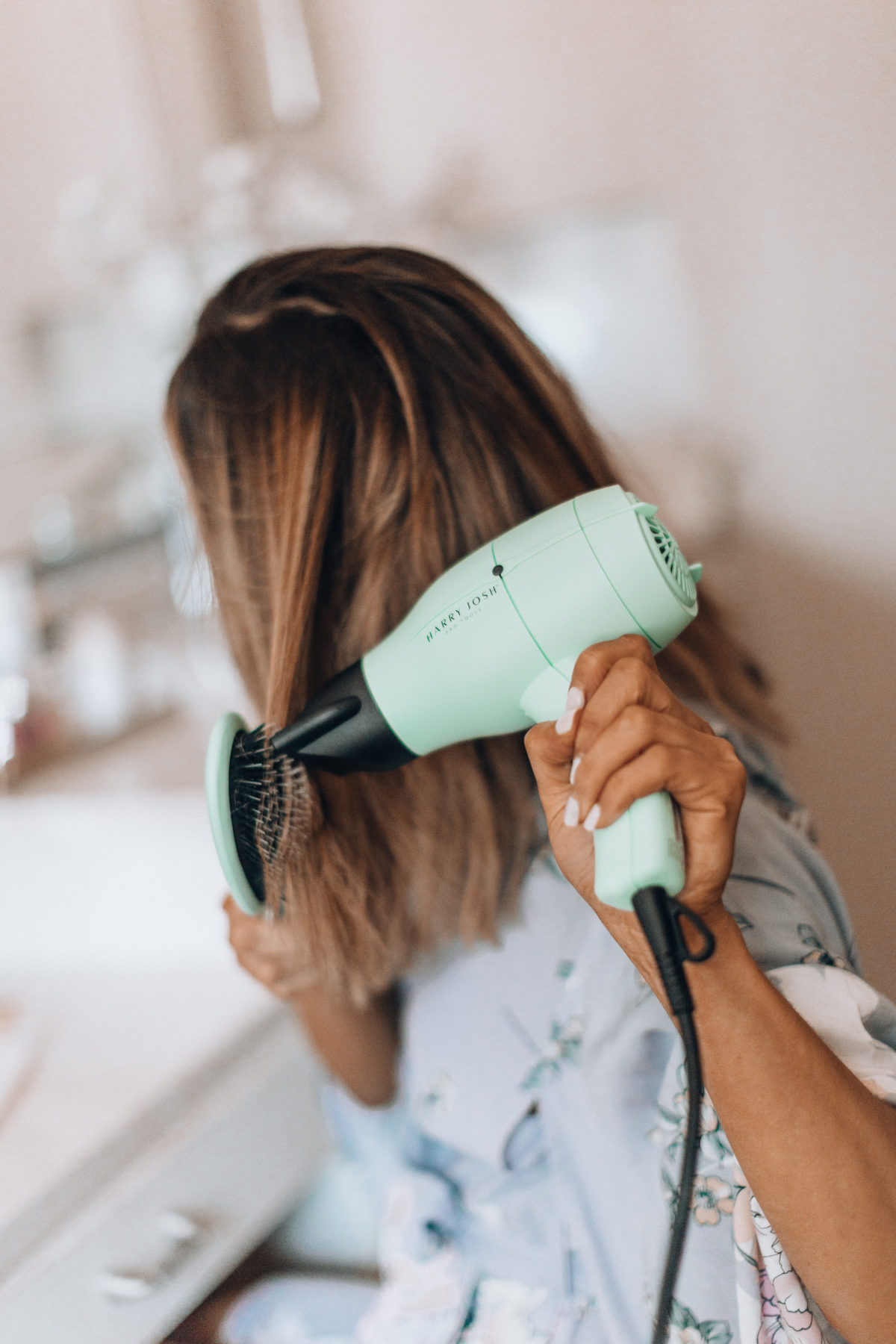 Wash, Dry and add dry shampoo or texture spray
If your hair is wet, you'll want to first blow dry it with the Harry Josh blow dryer. I swear it dries my hair in just a few minutes, and when you have two kids time is everything, right? I then brush my hair out with this wooden paddle brush to wrangle any flyaways. Next, and this part is crucial, give your hair a spritz of texture spray or just dry shampoo works too. This will give your hair more grip, which will help the curls last longer.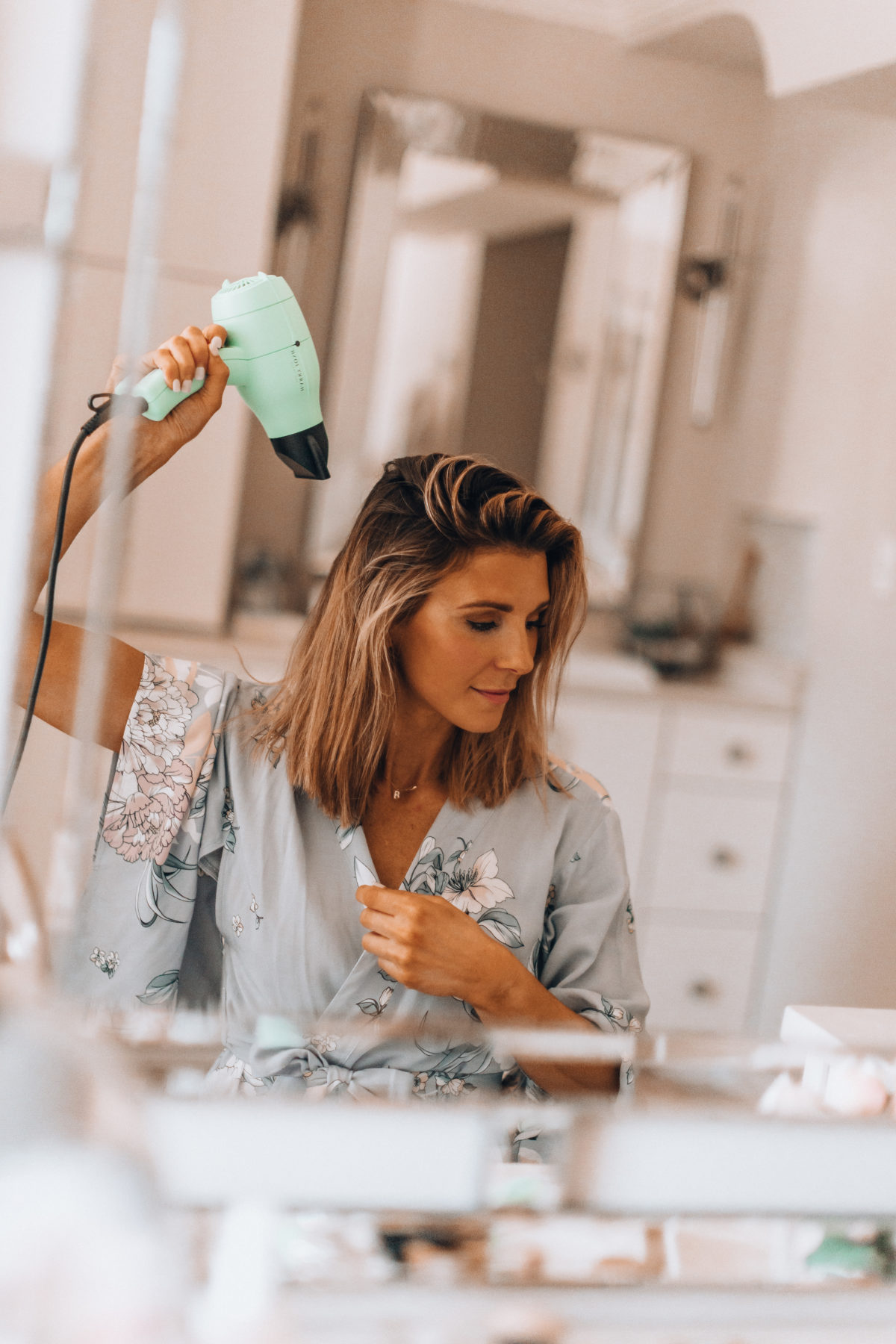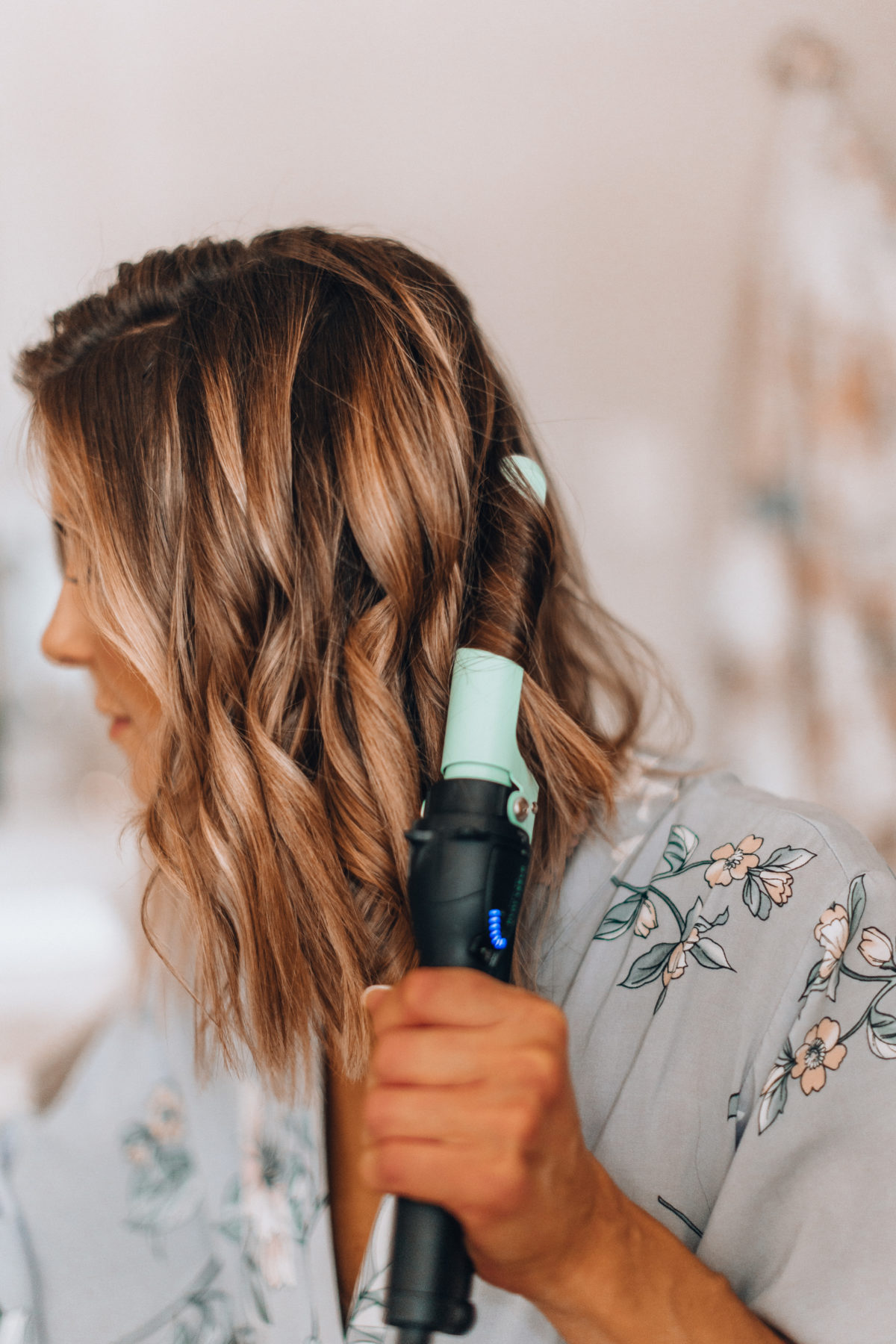 I'm a firm believer that not all hot tools are created equal, so you want to make sure to invest in something that works well with your hair and will last! The Harry Josh 1.25 inch ceramic curling iron (you can get this in a travel size too!) is one of my favorites to reach for when curling my hair. It's professional-grade and the metal clip comes right off so if you prefer a wand, you have one! Once I'm ready to curl, this is my process:
Curl
Starting in the front, I grab about one-inch sections of my hair wrapping in the curling iron away from my face.
I leave about 1.5 to 2 inches of the bottom of my hair out of the curl because it helps add a little more texture to the finished look.
Repeat this method around your entire head. Sidenote: Some people clip up the top half while they curl the bottom half. I don't do this. I want my process to be quick so I just leave all my hair down and make my way around my head.
This is probably the most important step – let your hair set for at least two minutes before you run your hands through the curls to break them up. This will help the curl last longer. After a few minutes have passed, run your fingers gently through the curls and tousle.
Give another spritz of texture spray or hairspray if you prefer and you're done!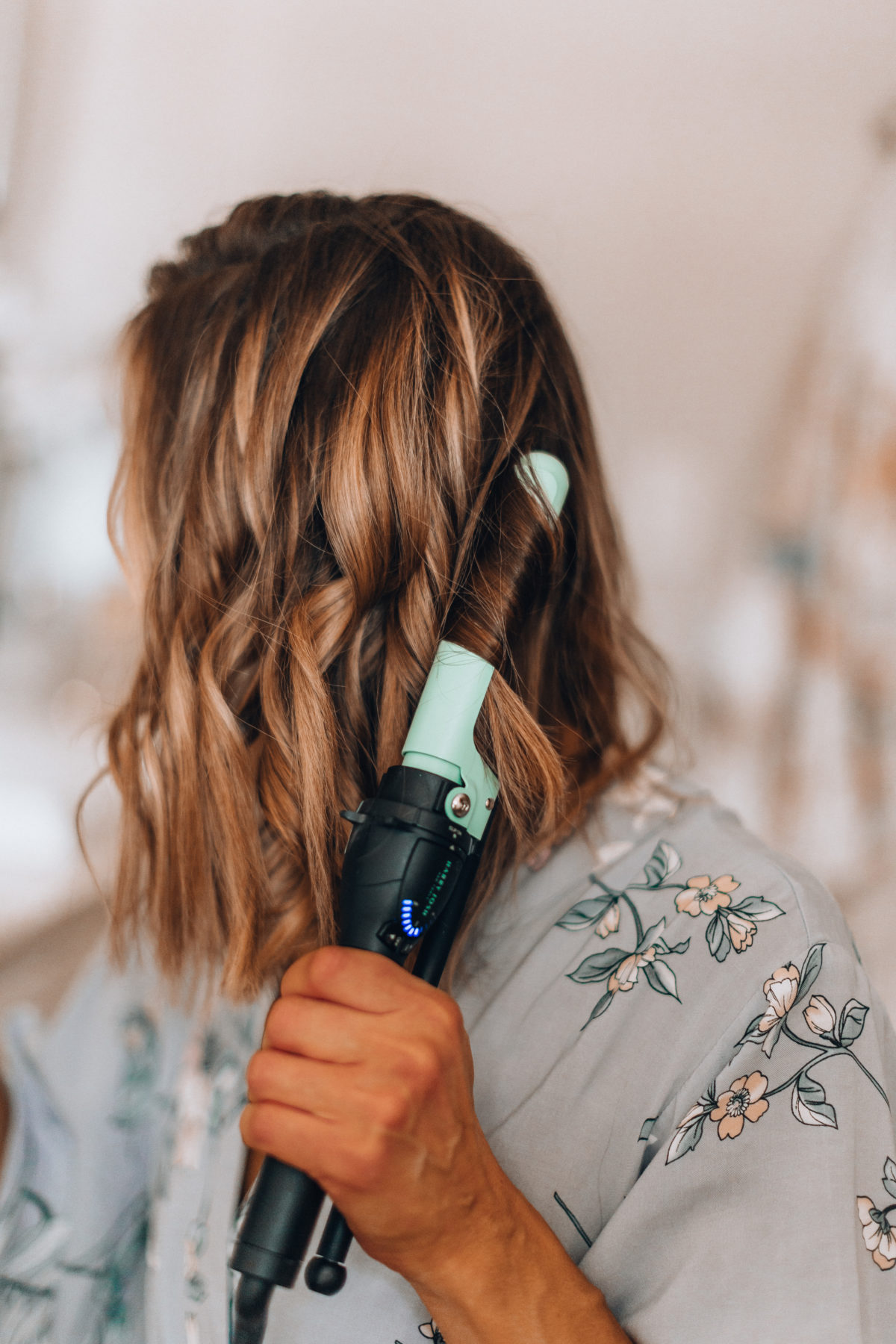 And that's my process! It's pretty quick and easy, which is why messy, tousled waves are my go-to look! Let me know if you have any questions about my process or my Harry Josh tools. You can pick them all up from Dermstore.com right now for 25% off, too (excluding the new travel size tools)! Just use code HJPRO25 at checkout. They really are the best and make styling your hair so easy!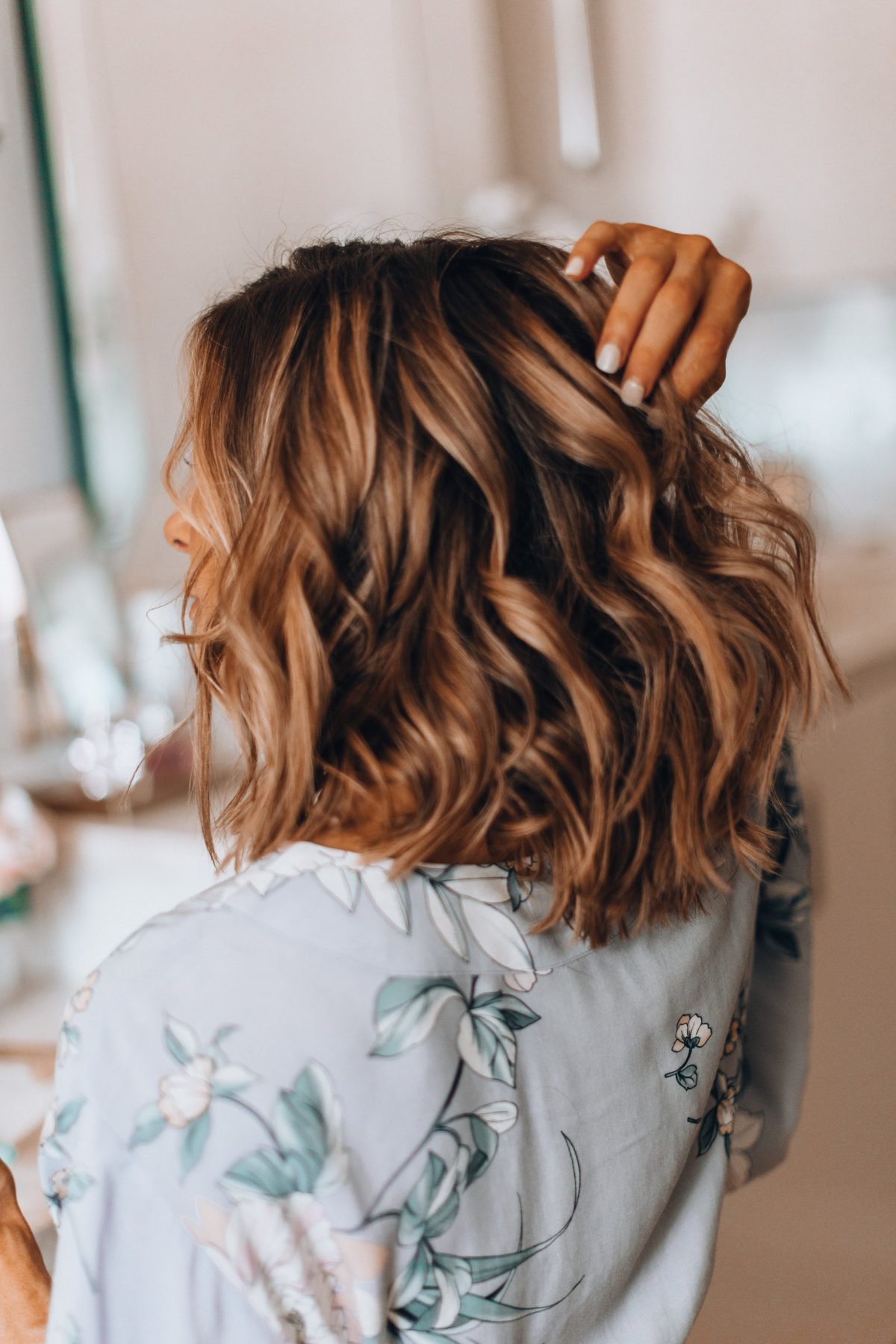 Becky xx
Shop my Hair Tools and Products

A big thanks to Dermstore for sponsoring this post!