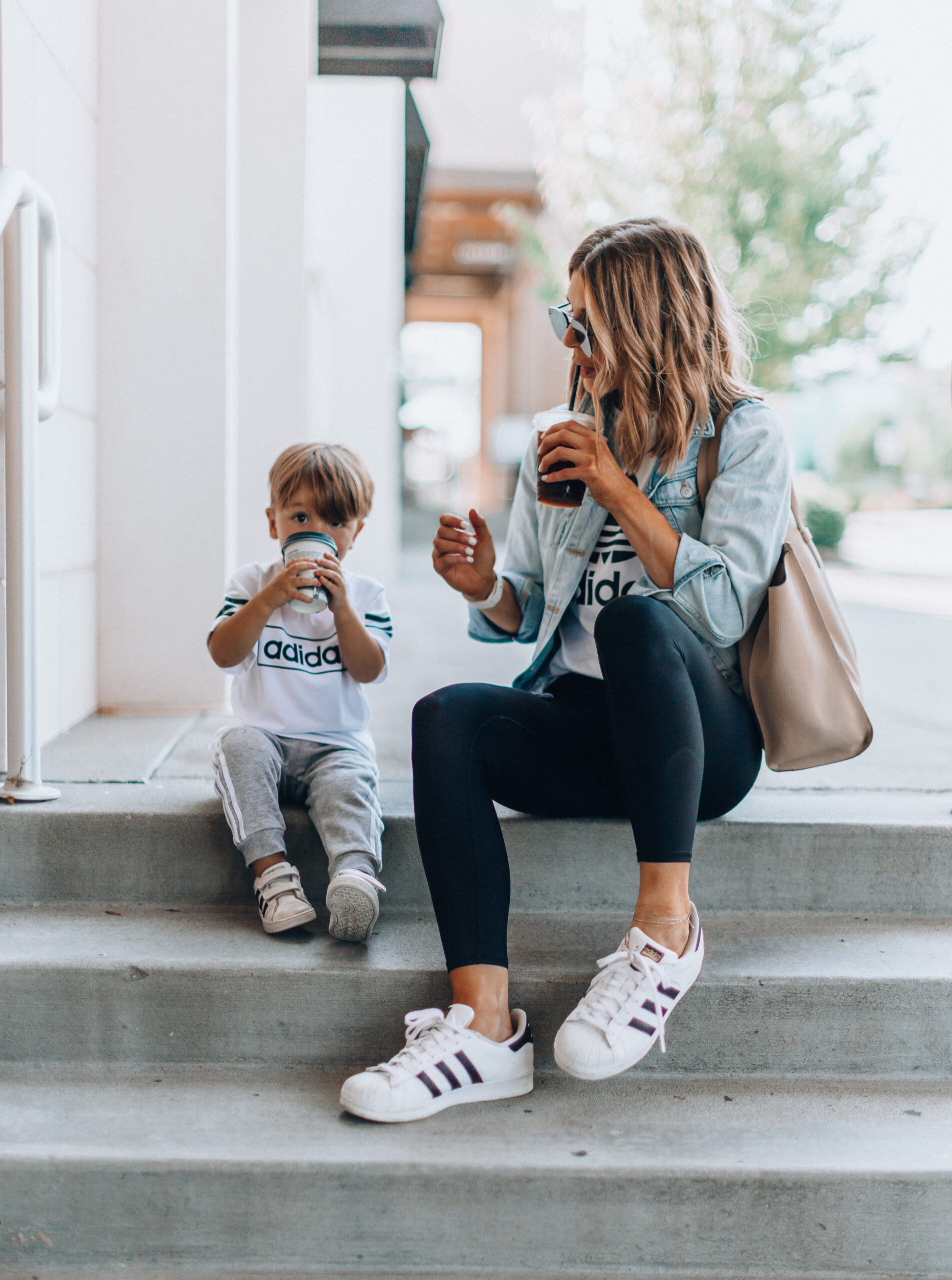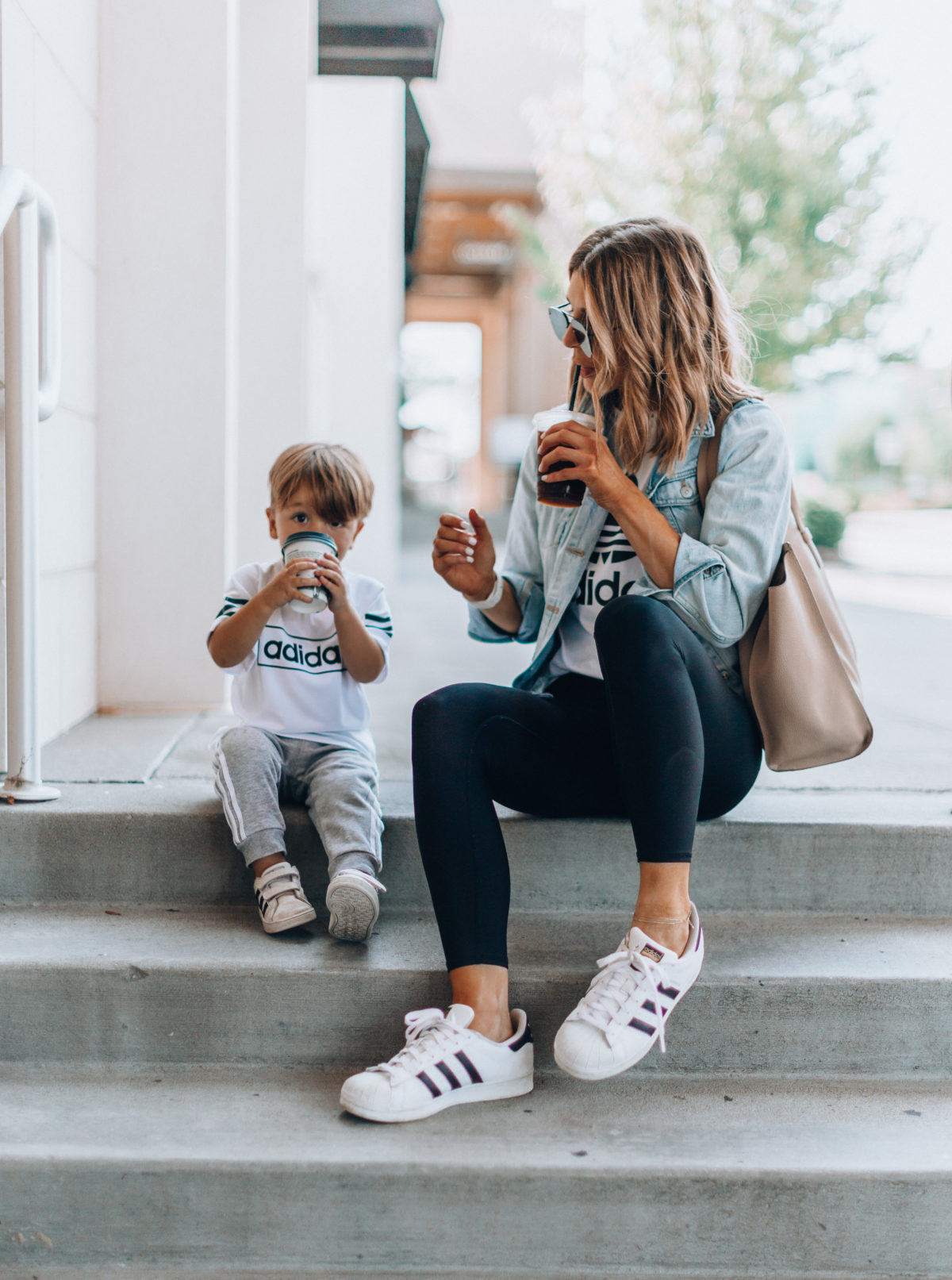 Between the house, the kids and both Michael and I's busy schedules, it's an understatement to say our weekly schedules fill up fast. I've found over the years that the best way to balance out how hectic things can get during the week is to make sure our weekends are very productive. Don't get me wrong, we'll spend time snuggling on the couch watching a movie or doing a fun activity (as you'll see below), but I'm telling you, if you feel like you're running around like a crazy person throughout the week (kids or not), these weekend productivity tips will change your life! Or at the very least make you feel just a bit more organized and ready for the week ahead.

Grocery shop and meal prep
This is probably my number one weekend productivity tip for a good week. Whenever I fall behind and don't have time to grocery shop and meal prep I always feel like I'm scrambling to figure out every meal. This adds stress and sometimes leads to ordering food, which is something we like to reserve for the weekends. If you don't have time to shop, have your groceries delivered! So many stores will deliver now or there's always Instacart. Whatever helps you get it done, do it!
Tidy the house
Tidying the house doesn't mean doing a deep clean, but more so just making sure you start the week with the house looking a little more organized. That way as toys get brought out and laundry builds throughout the week, it doesn't look like complete chaos. I like to at least make sure any clean laundry is put away and the dishes are caught up.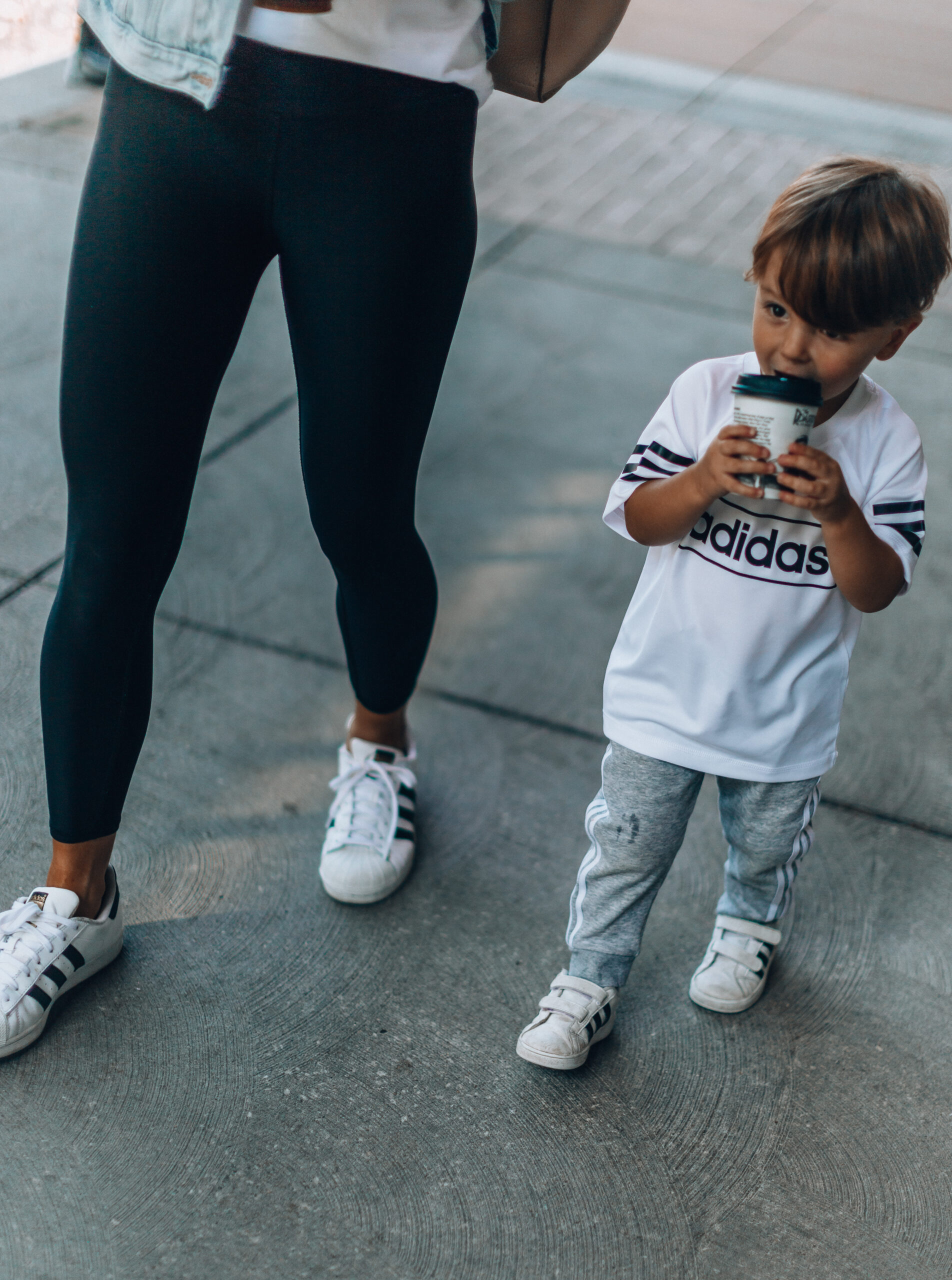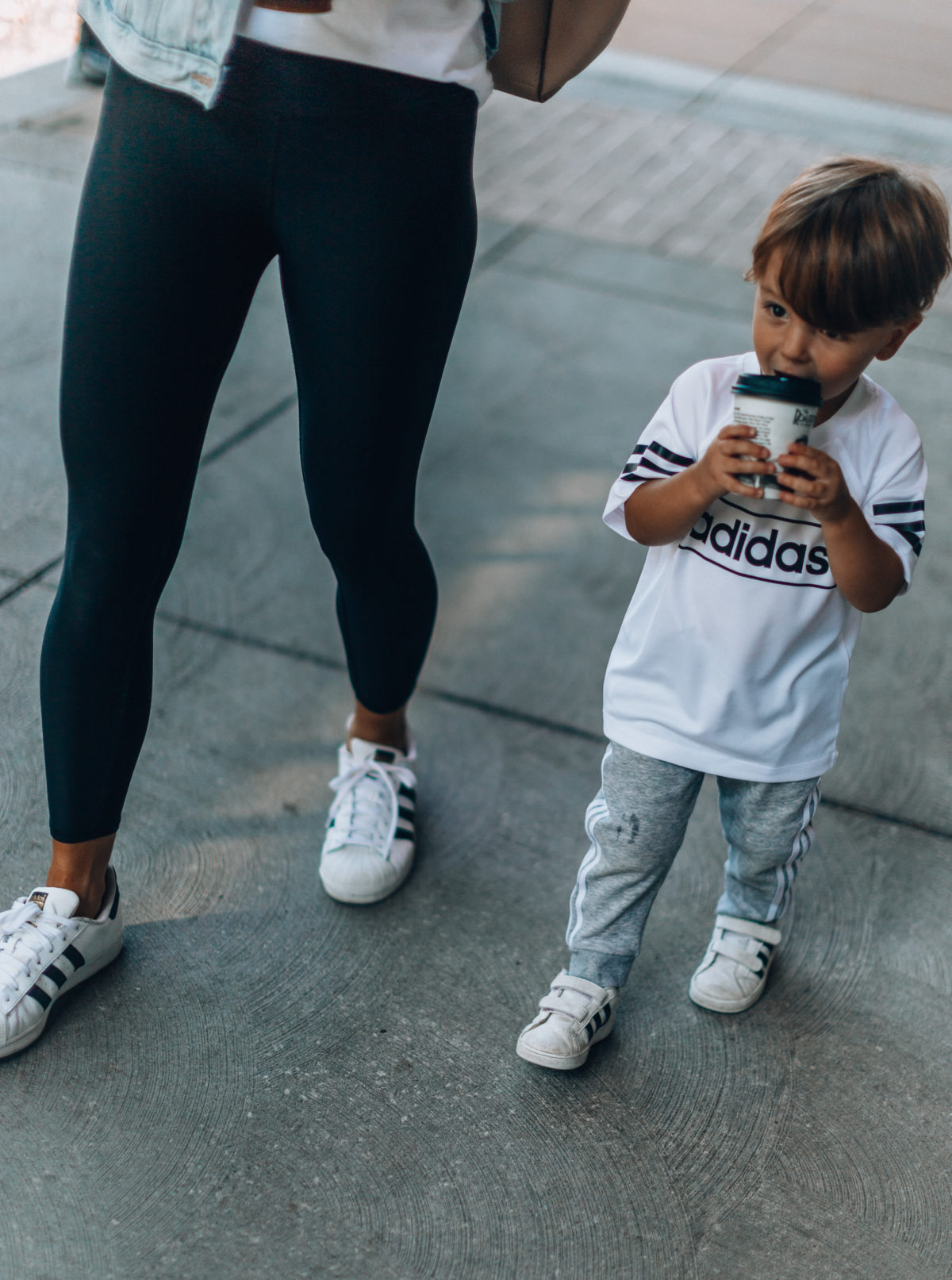 Plan a fun activity for the kids
If we don't already have a playdate or an activity happening for the kids, we've learned it's still important to get them out of the house to burn some energy. It's key so they'll want to take a nap later in the day so I can get the other things on this list done! We'll go to a park near our house or go on a walk as a family.
This is where our love for Finish Line comes in. Between me and the kids, our house is filled with Adidas Superstar Sneakers from Finish Line. We have them in multiple colors because they're the perfect sneaker for fun weekend activities. And so cute, right? I'm not gonna lie, I like to have a little twinning moment with the kids whenever I can. I have to do it while they still let me, ha! This is the pair Greyson and I are wearing – one of my faves!
Family meeting
This doesn't have to be a big formal thing, but touch base with your partner about what each of you has going on that week. Michael and I have found this little meeting to be especially important as the kids have gotten older and have more of their own activities going on. It will help you both feel more mentally prepared to tackle the week if you're on the same page with each other.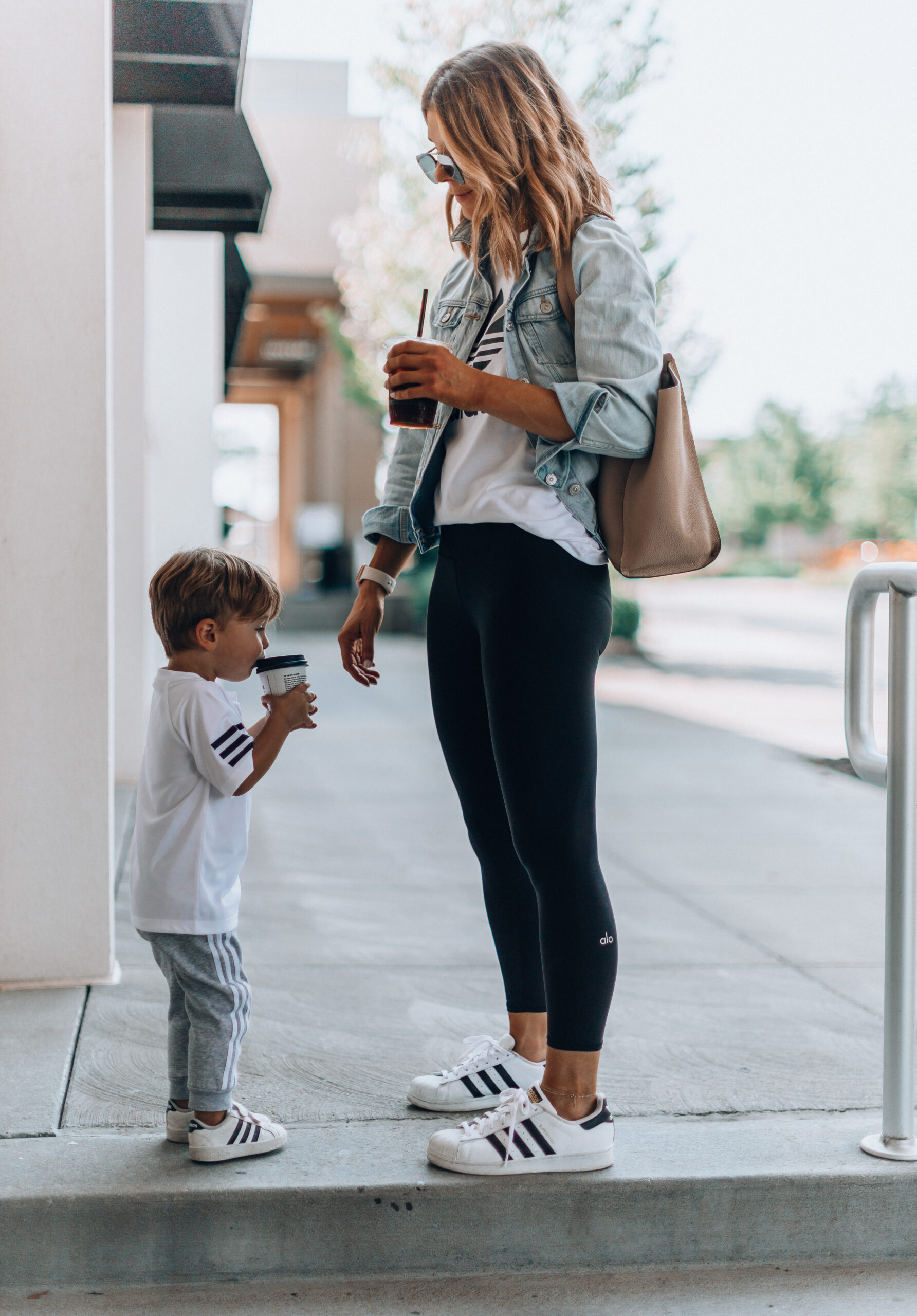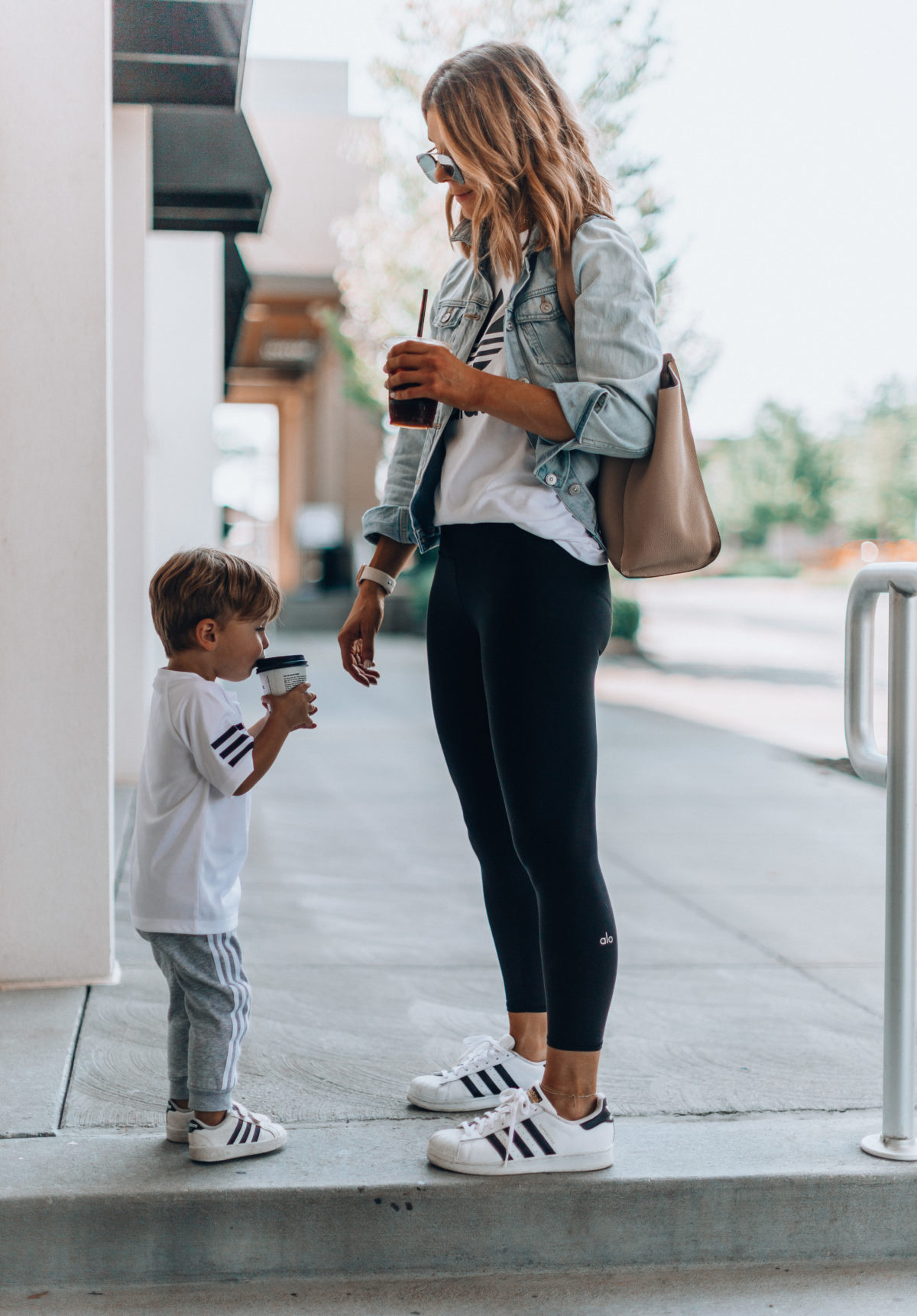 Make time to relax
If you don't get any downtime during the weekend, it won't feel like a break, which is what weekends are for. In our house, we love our lazy Sunday mornings. Staying in pajamas until noon and making pancakes with the kids – it's basically a weekly tradition. Be sure to carve out some time for things like this whether you have kids or not. Everyone needs a break. Plus, I guarantee you'll feel more motivated and ready to work come Monday if you get some rest.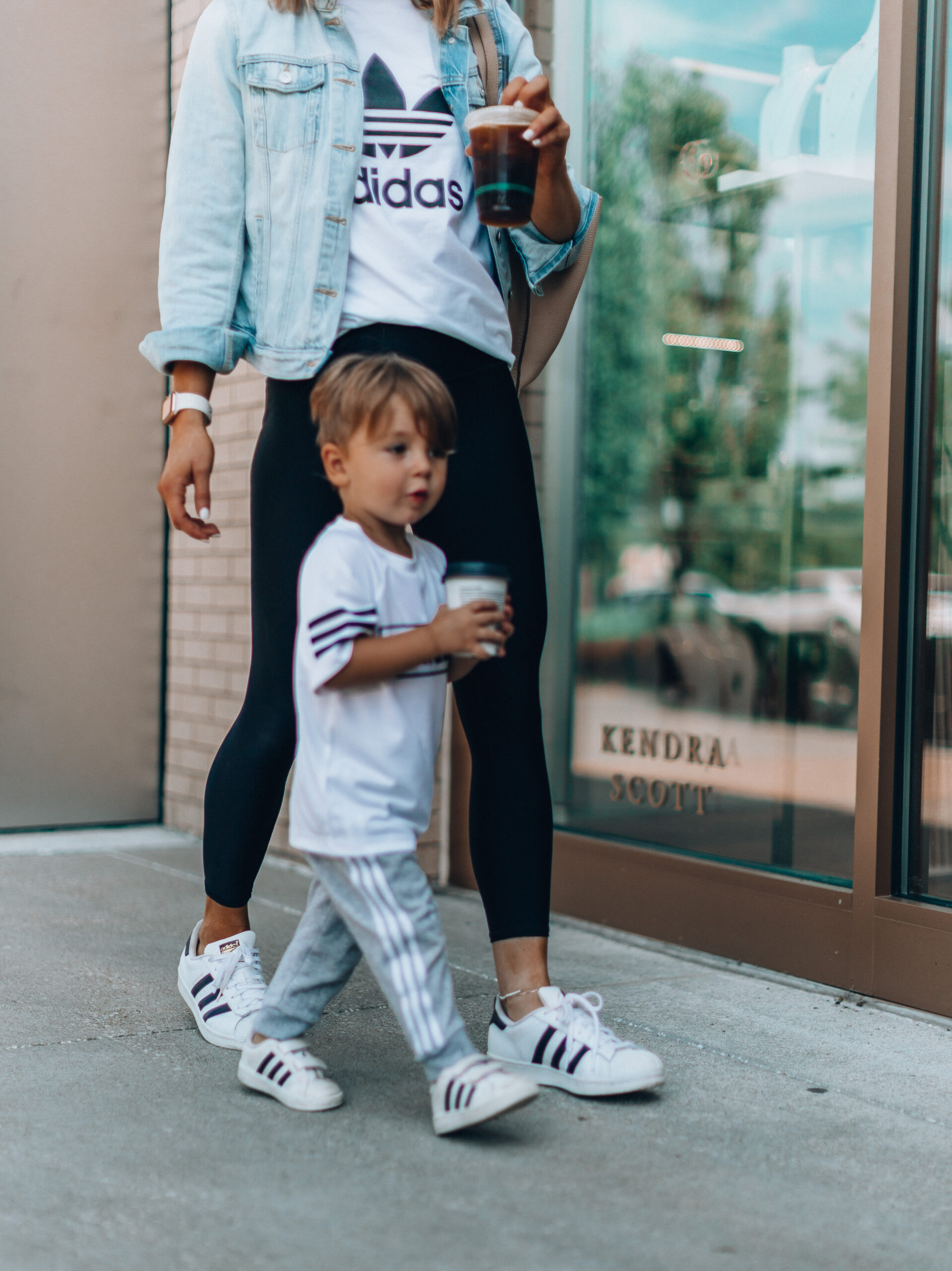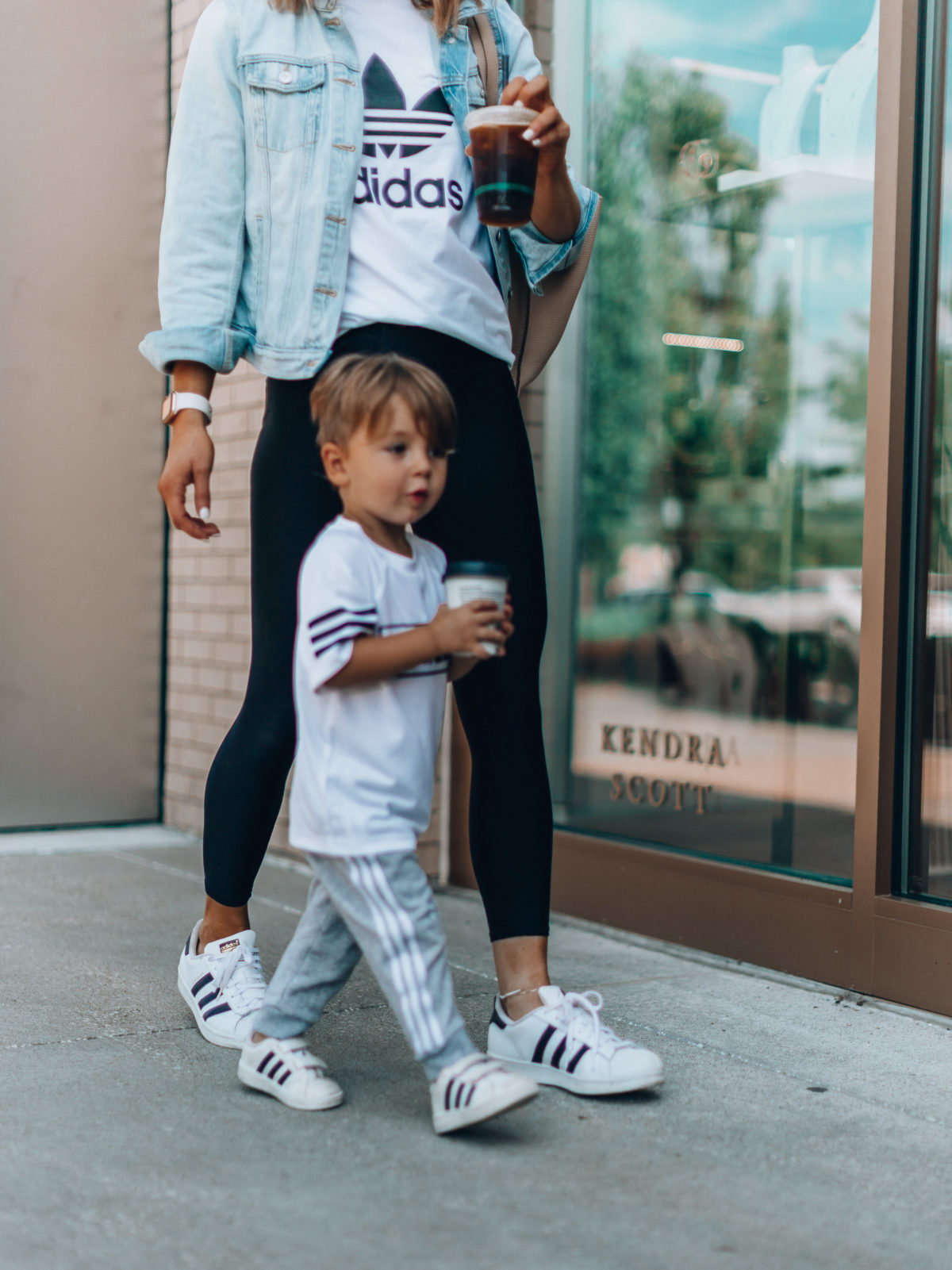 Get to bed early on Sunday
A good night's sleep to start the week off is one of the simplest and best things you can do for yourself. It took me a while to learn that sleeping (instead of staying up late working or doing house stuff) is actually one of the most productive things I can do for myself. Give it a try! I think you'll love feeling more rested coming Monday morning.
What productive things do you do over the weekend to get the week started off right?
Becky xx
Shop more favorite Classic Sneakers

A big thanks to Finish Line for sponsoring this post!