I was compensated by QVC for this post, but all opinions are my own.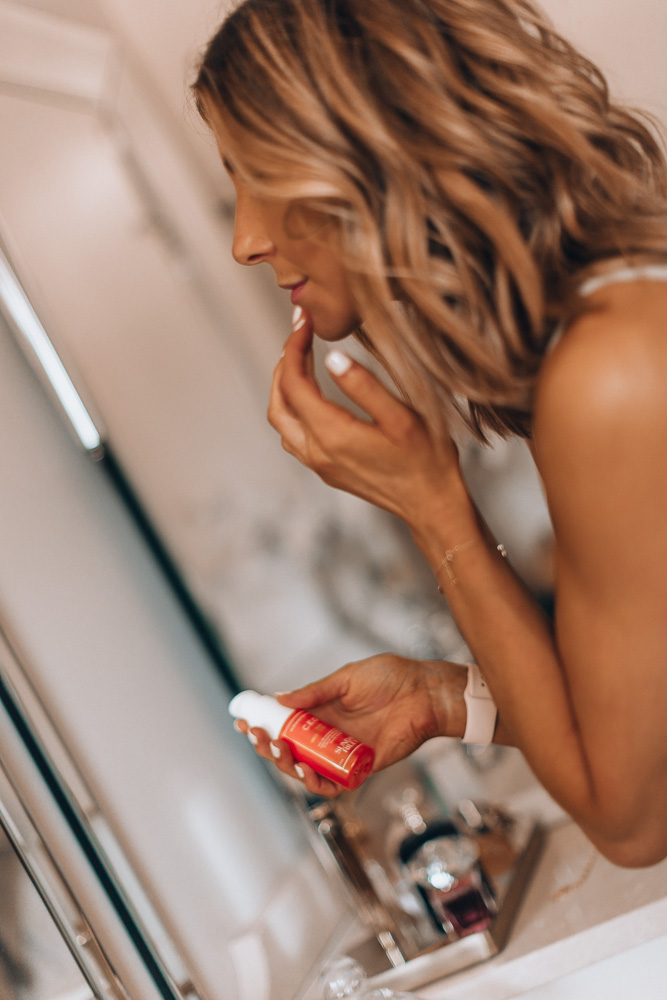 If you're a longtime reader or follower in the LIKEtoKNOW.it app, then you know I'm a big fan of QVC. They always have the most amazing deals and feature the brands you want. And speaking of the brands you want, Sunday Riley skincare products are now available on QVC!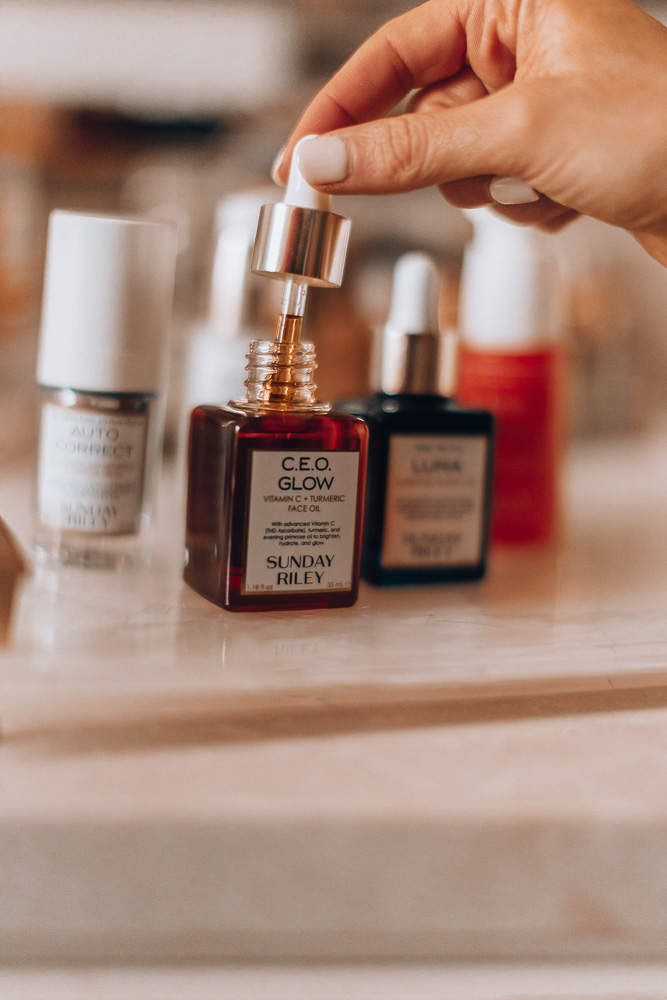 These products make up some of my holy grail items in my skincare routine and I cannot say enough good things about them. When QVC reached out to let me know they'd now be carrying the brand, I knew I had to work with them to help spread the word! Below are five of my must-have products that I highly recommend trying if you're new to Sunday Riley.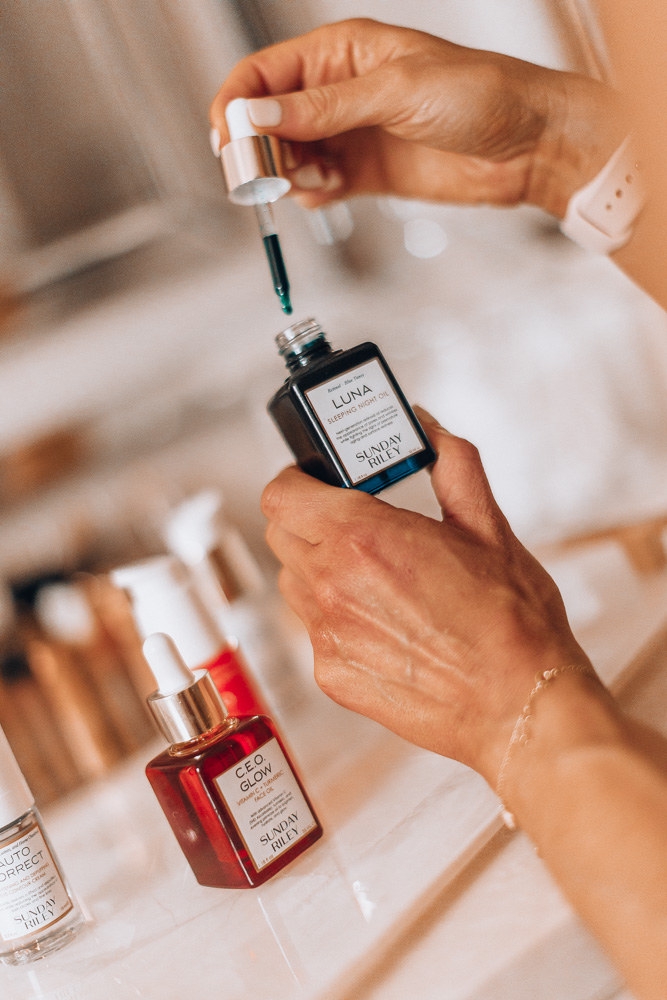 Luna Sleeping Night Oil
If you've been wanting to try a face oil at night , this is a great option to get you started. I absolutely LOVE this Luna Sleeping Night Oil and swear by it. In a nutshell, Luna helps hydrate your skin and leaves skin looking more youthful than ever. And all while you sleep! Need I say more?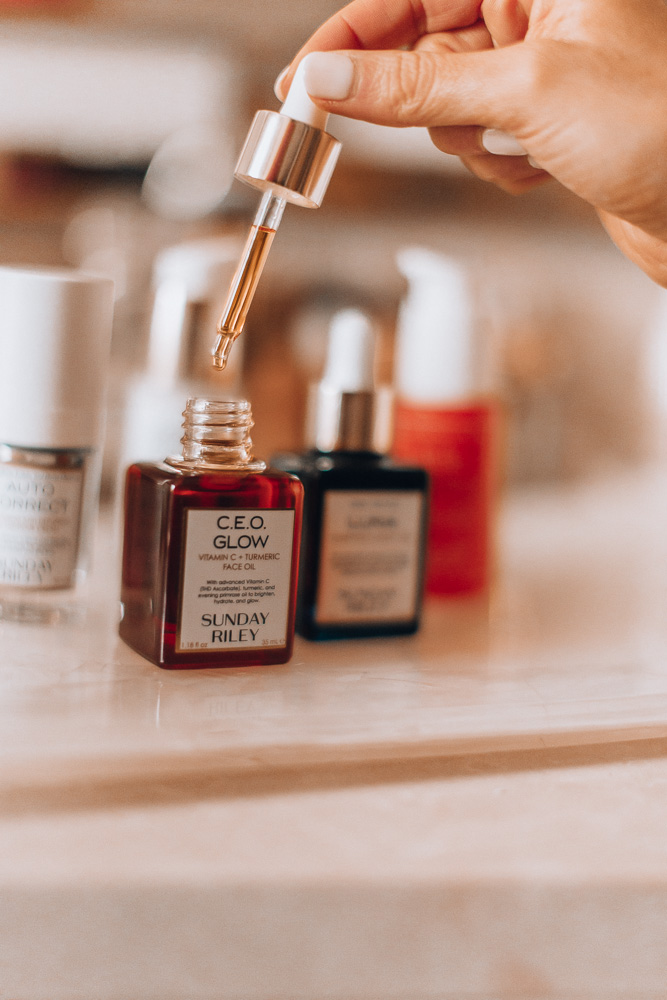 C.E.O. Glow
The C.E.O. Glow is formulated with golden turmeric to help your skin look radiant and more vibrant than ever. It smells so good, too. I love using it in the morning to wake me up. Like the name says, it seriously leaves my skin glowing, hydrated and ready for the day!
C.E.O. Brightening Serum
This product takes it up a notch from the oil above. The C.E.O Brightening Serum is. If you're looking for something anti-aging focused, this is the product you want. It will help reduce the appearance of dullness and have your skin looking  luminous.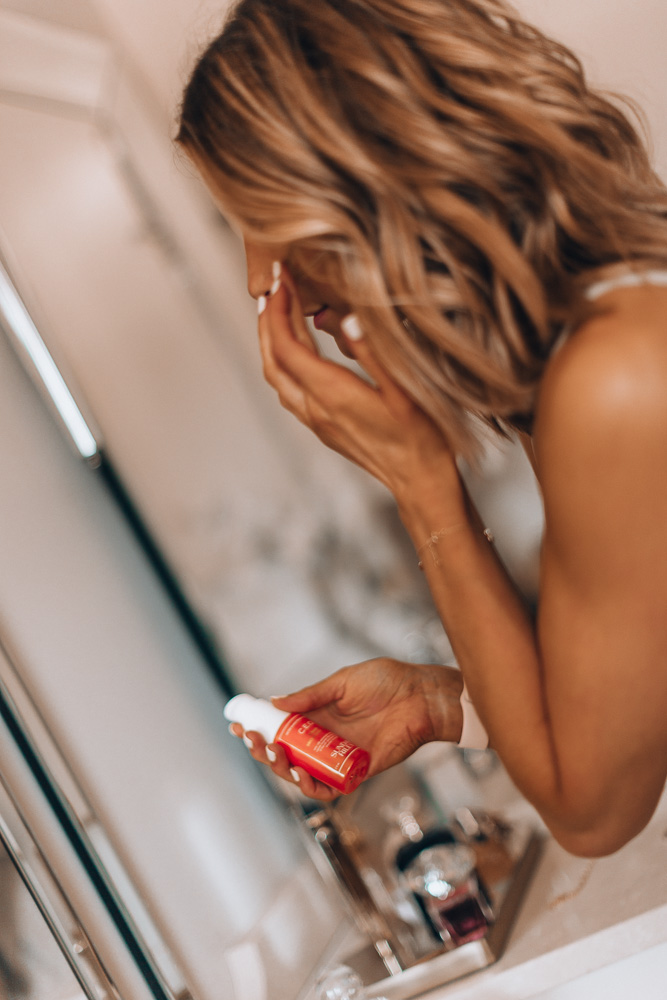 Auto Correct
Raise your hand if you're a tired mom! This cream is formulated with caffeine, shea butter, and Brazilian ginseng root to help eyes look fresher, younger and more moisturized.   Apply Auto Correct Brightening Eye Cream every morning and throughout the day as needed.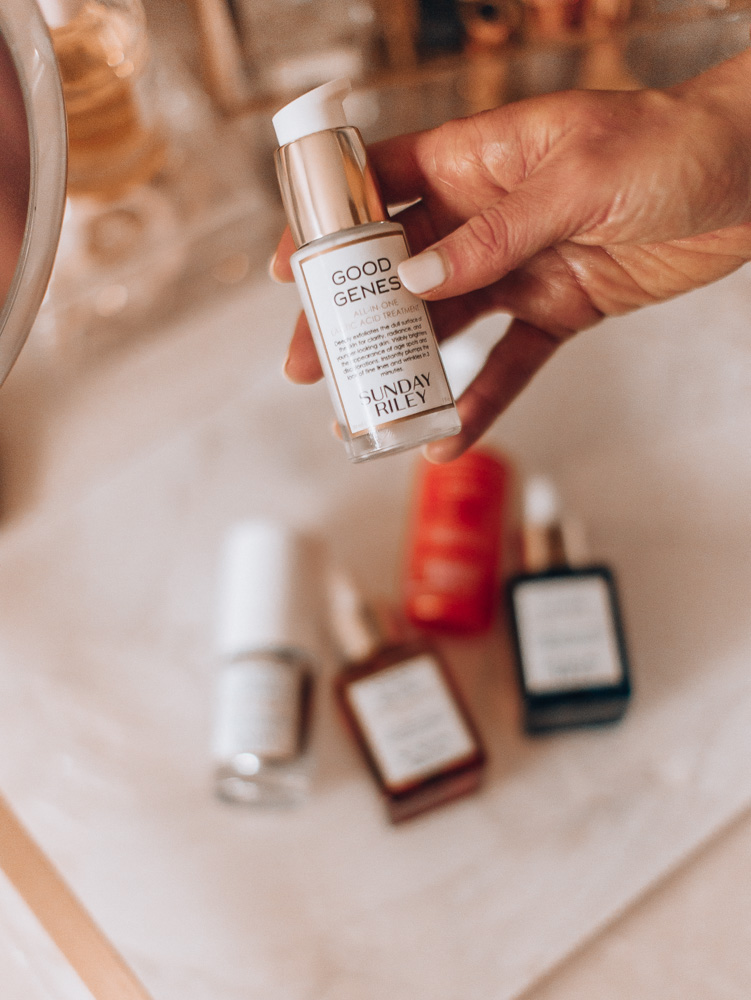 Good Genes
If you've heard of Sunday Riley at all, you've probably heard of this product. Good Genes is definitely an investment, but you get what you pay for with this one. It's aglycolic acid treatment that exfoliates even the most tired and dull skin. I love it. Honestly, if you're looking for a "wow" product, this is what you need to buy!
When I use each product:
Auto Correct Brightening Eye Cream – AM & PM apply with ring finger
Good Genes AM & PM – right now Good Genes is marked down to $79 from $109 – this price is good today only!
C.E.O Brightening Serum– AM & PM
Luna Sleeping Night Oil – PM
C.E.O. Glow-AM
You will love Sunday Riley, I promise you that. Now, what are you waiting for?! Click over to QVC and start shopping!
Becky xx