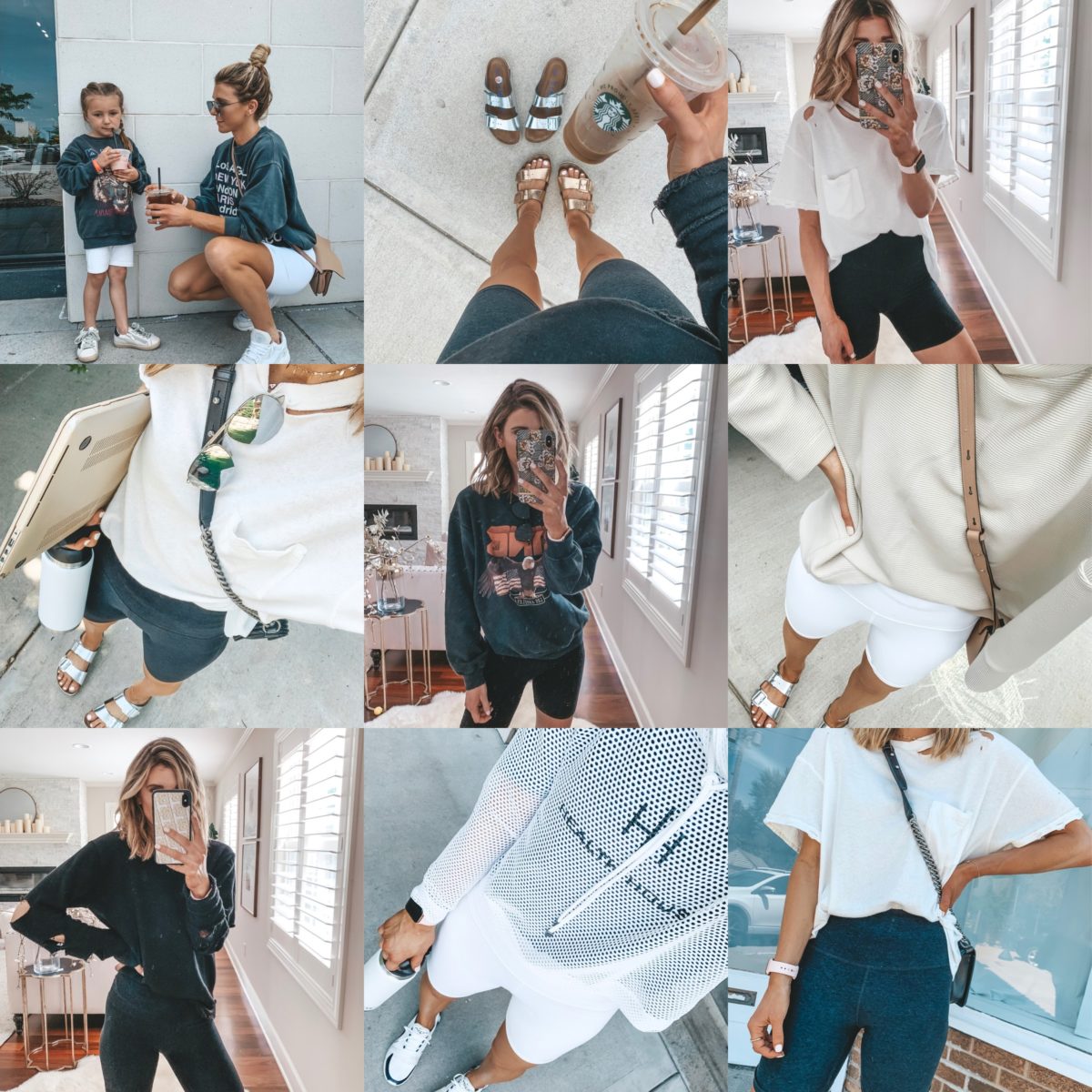 I know what you're thinking – I've thought the same thing. But biker shorts are here and after lots of internal debate, I've decided I'm a fan! Honestly, now that I've been wearing them for a while, I totally see why people love them. They're very comfortable, easy to wear and keep you cool. I'm dubbing them the "legging of summer". I get so hot wearing my full-length workout pants, biker shorts have been a great alternative for active mom life and being on-the-go.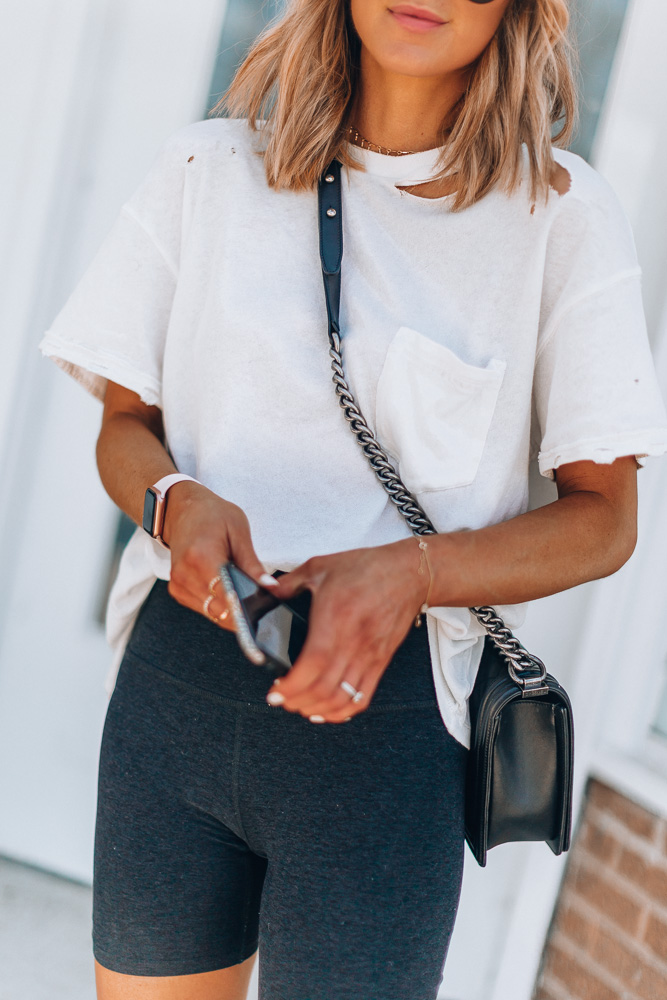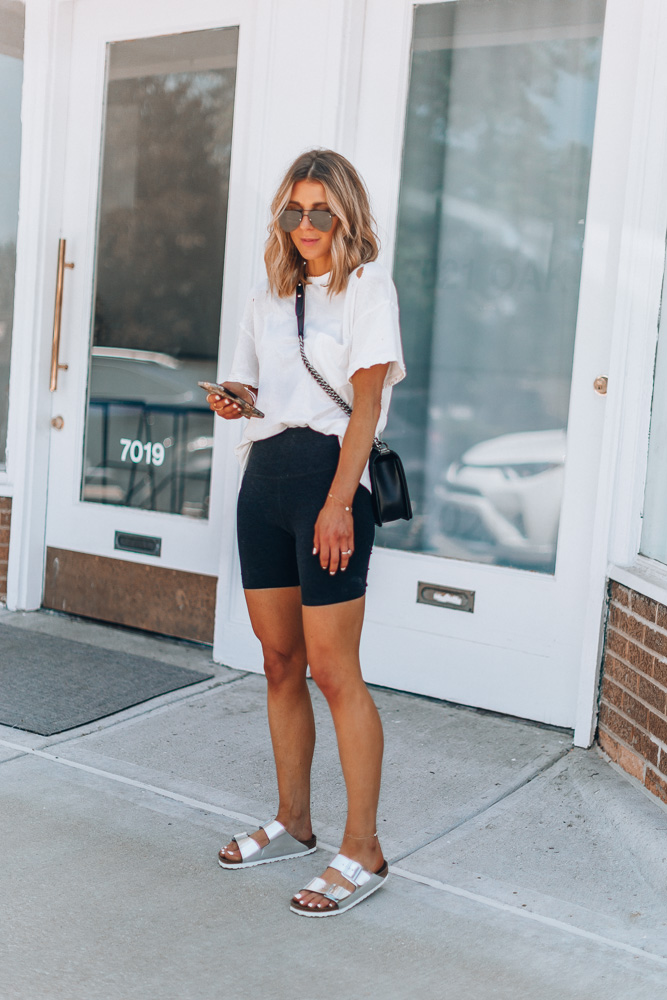 So how do you style biker shorts? In my experience, you can go a few different directions. I've loved wearing mine with oversized tees and pullovers, and I really like the look of a monochrome color scheme. For the look in the photos, I'm wearing this pair of shorts from Alo, which I have in black, white and just ordered in tan. Can you tell I'm really into them? I also own a black pair from this brand. If you want to try the biker short trend for under $20, try this pair or this pair.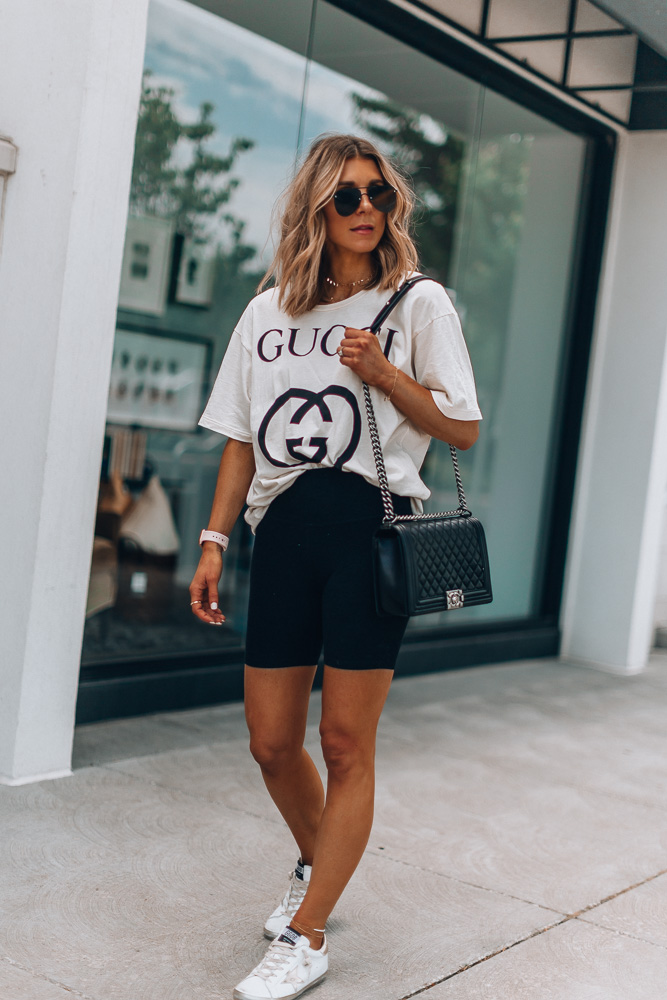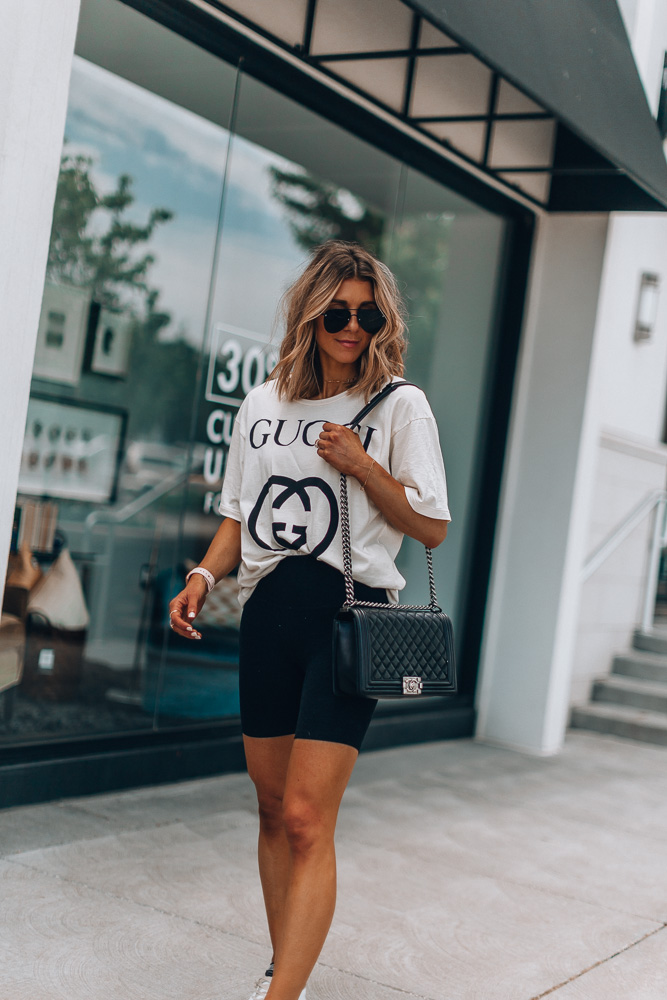 As for my oversized tees and pullovers, I have a few I've been reaching for lately. This is a great pullover if you want a more cropped look or this one for a distressed style. This crewneck sweatshirt is under $30 and comes in lots of colors! For an oversized tee, this option is super cute and under $100, while this Gucci tee is a splurge, but so chic.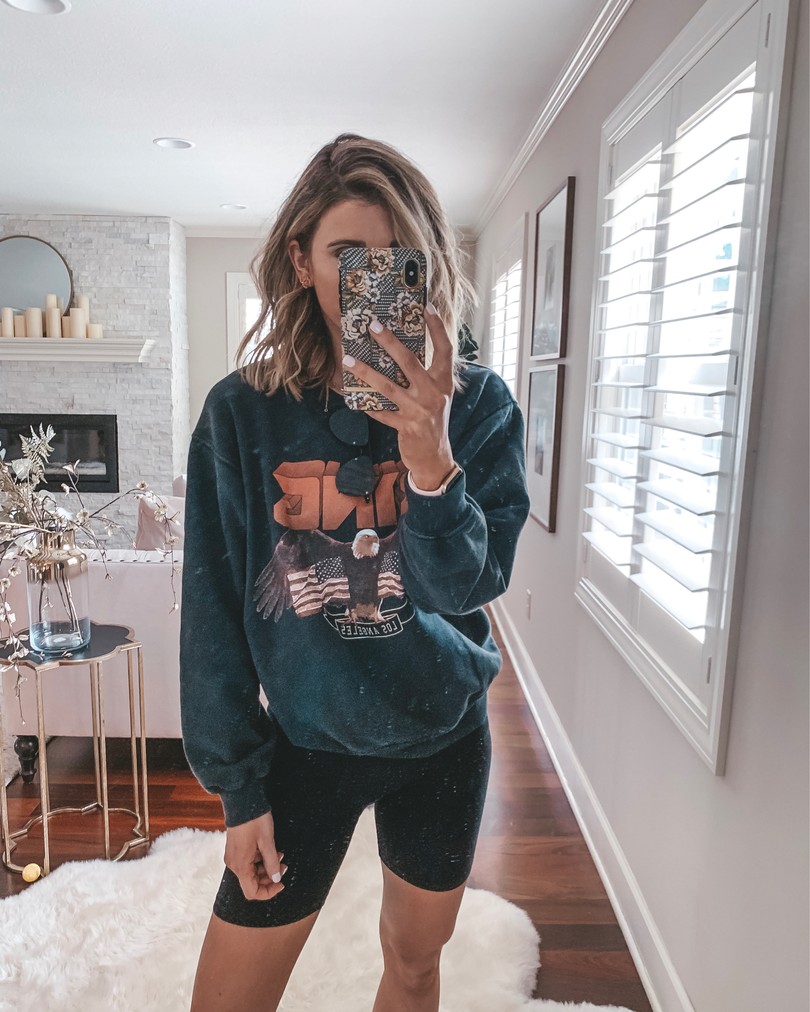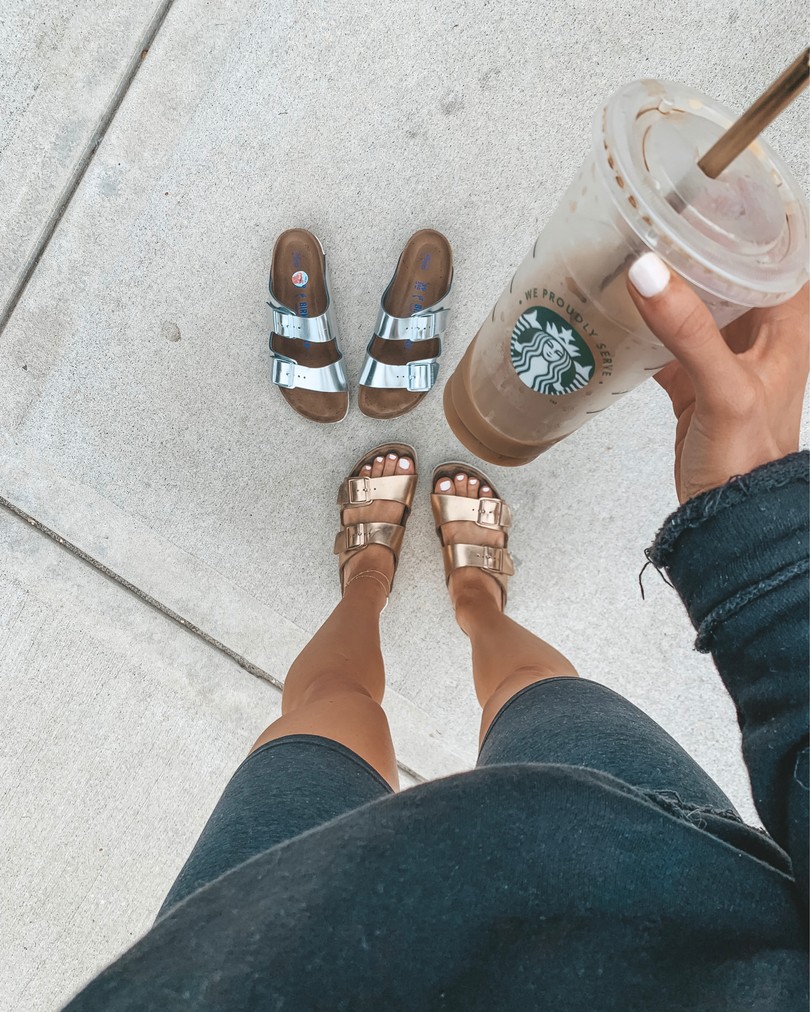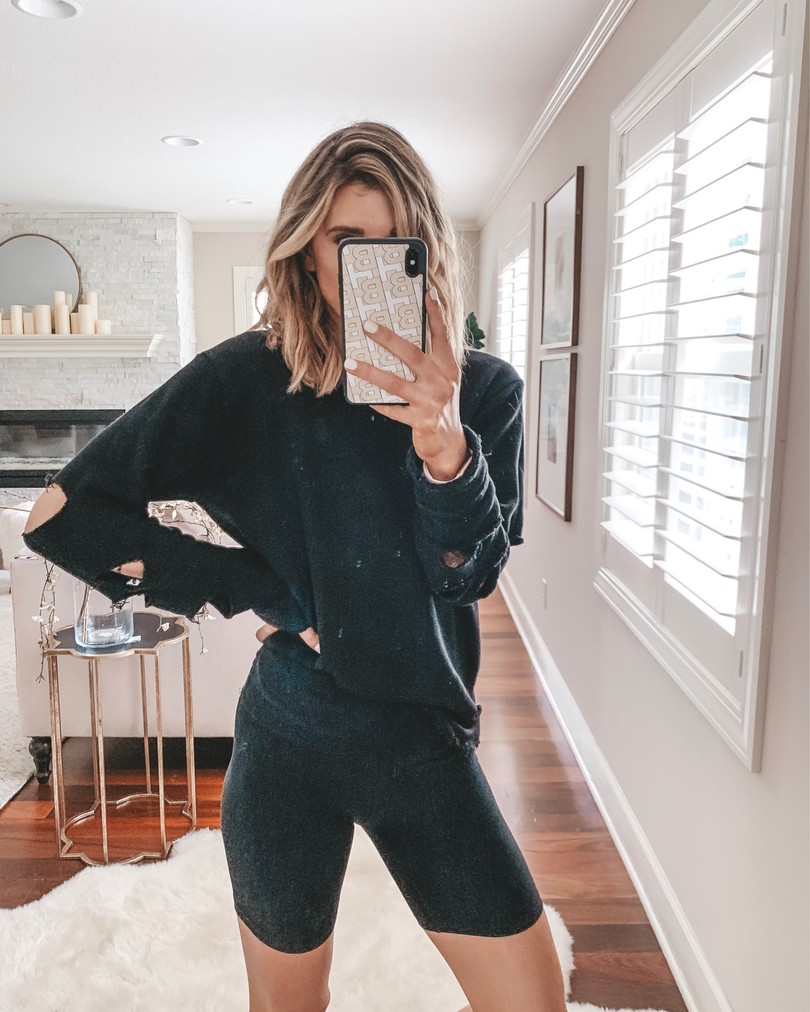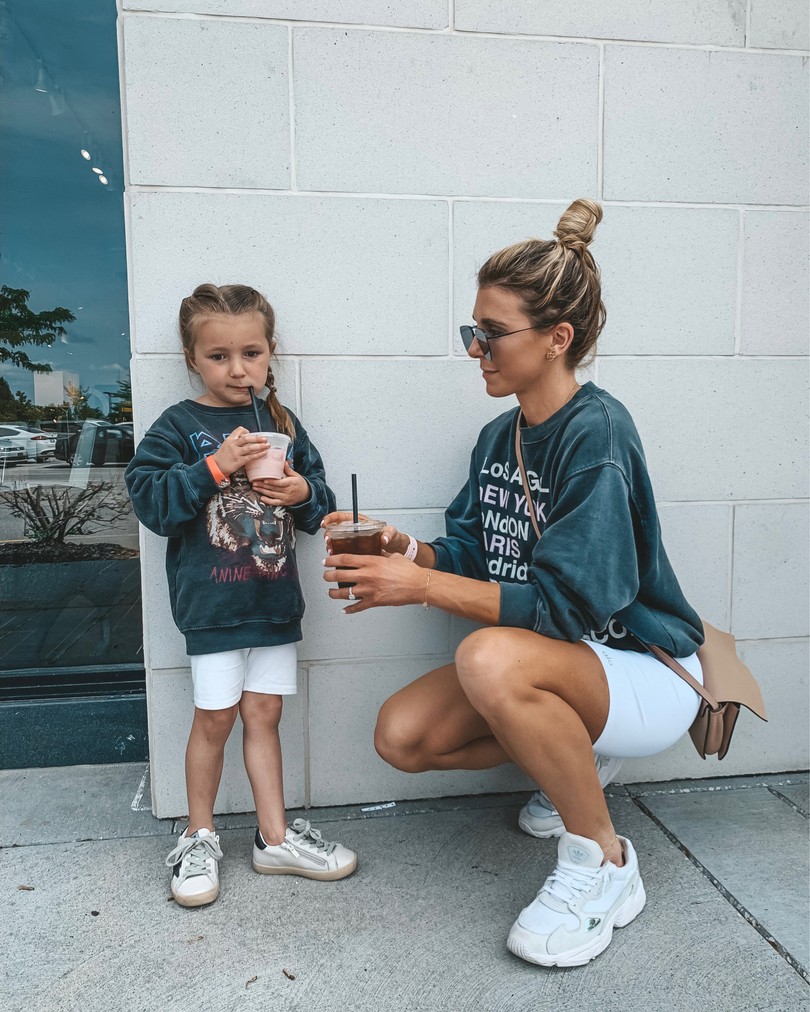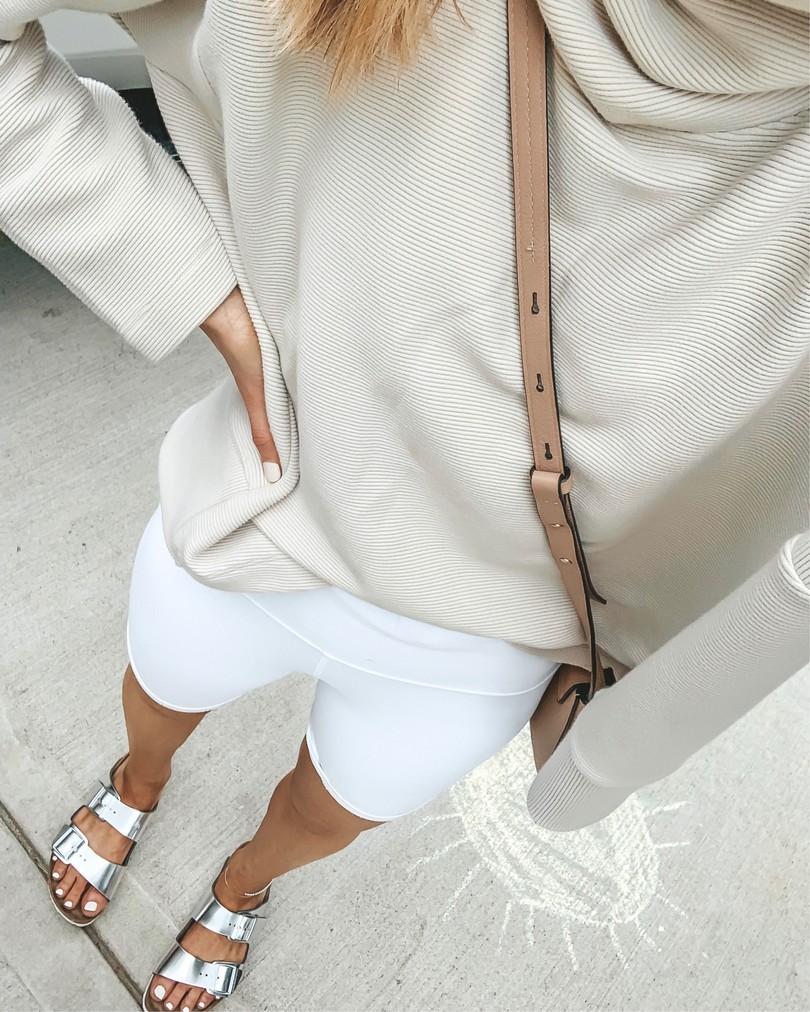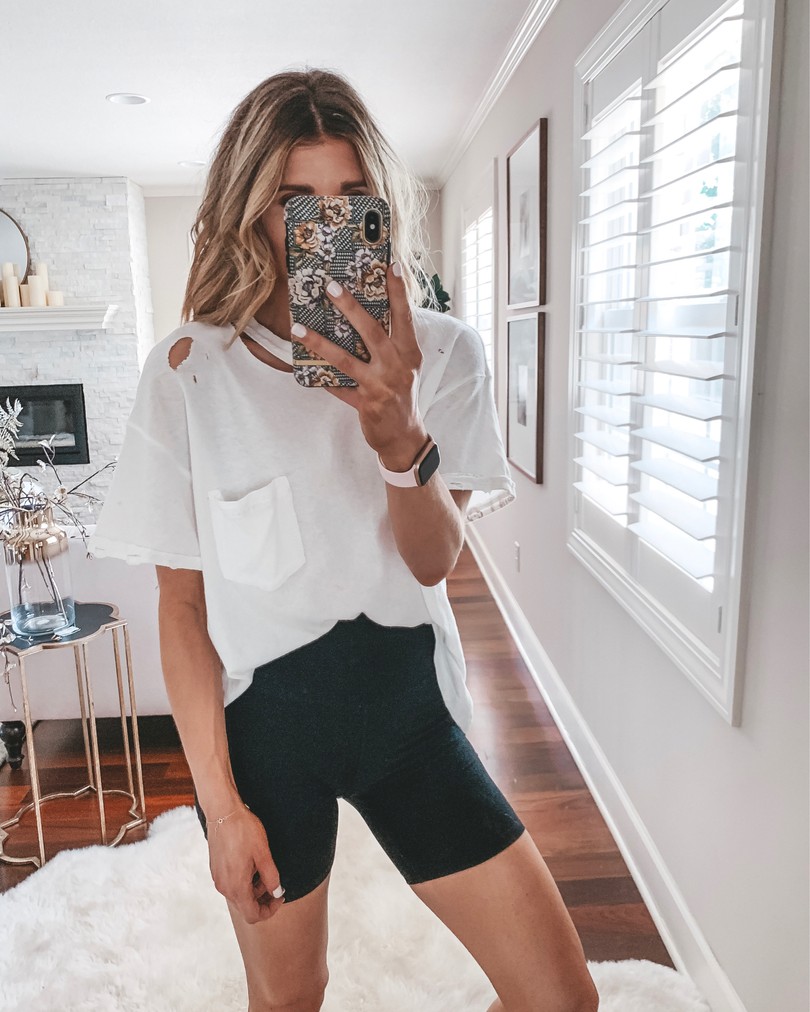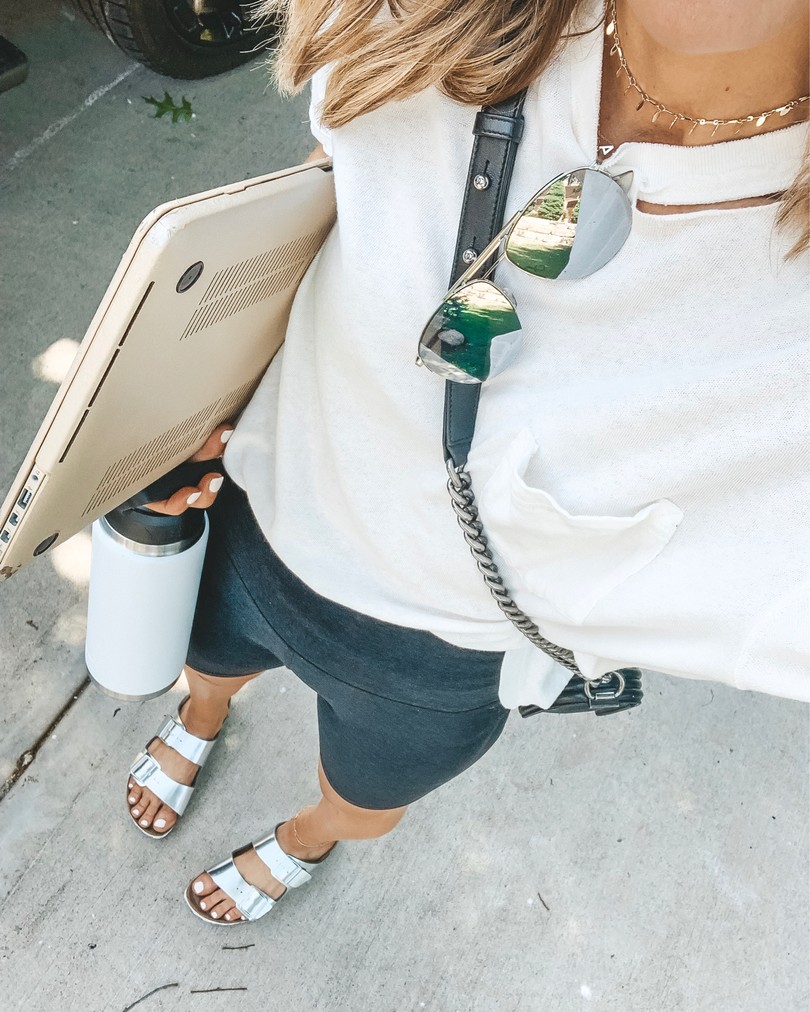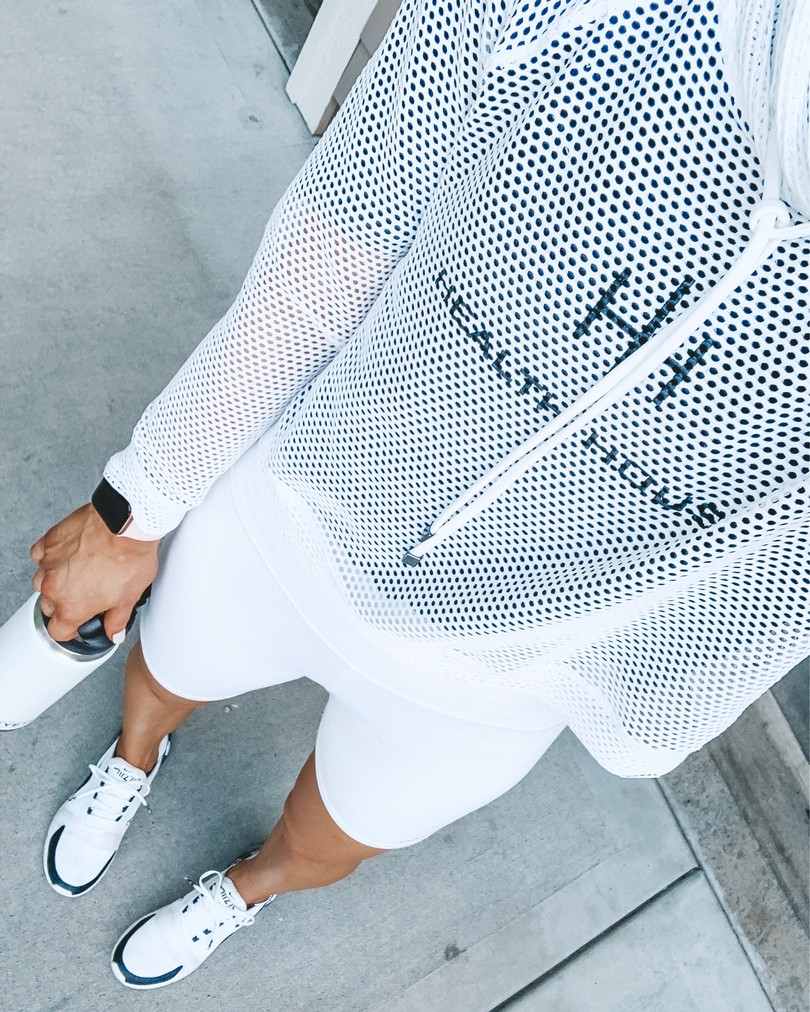 Throw on a pair of sneakers or sandals and you're ready to go! What do you think? Will you give biker shorts a try? Or are they way too trendy for your style?
Becky xx
Shop Biker Shorts

Shop Tees

Shop Pullovers/Sweatshirts