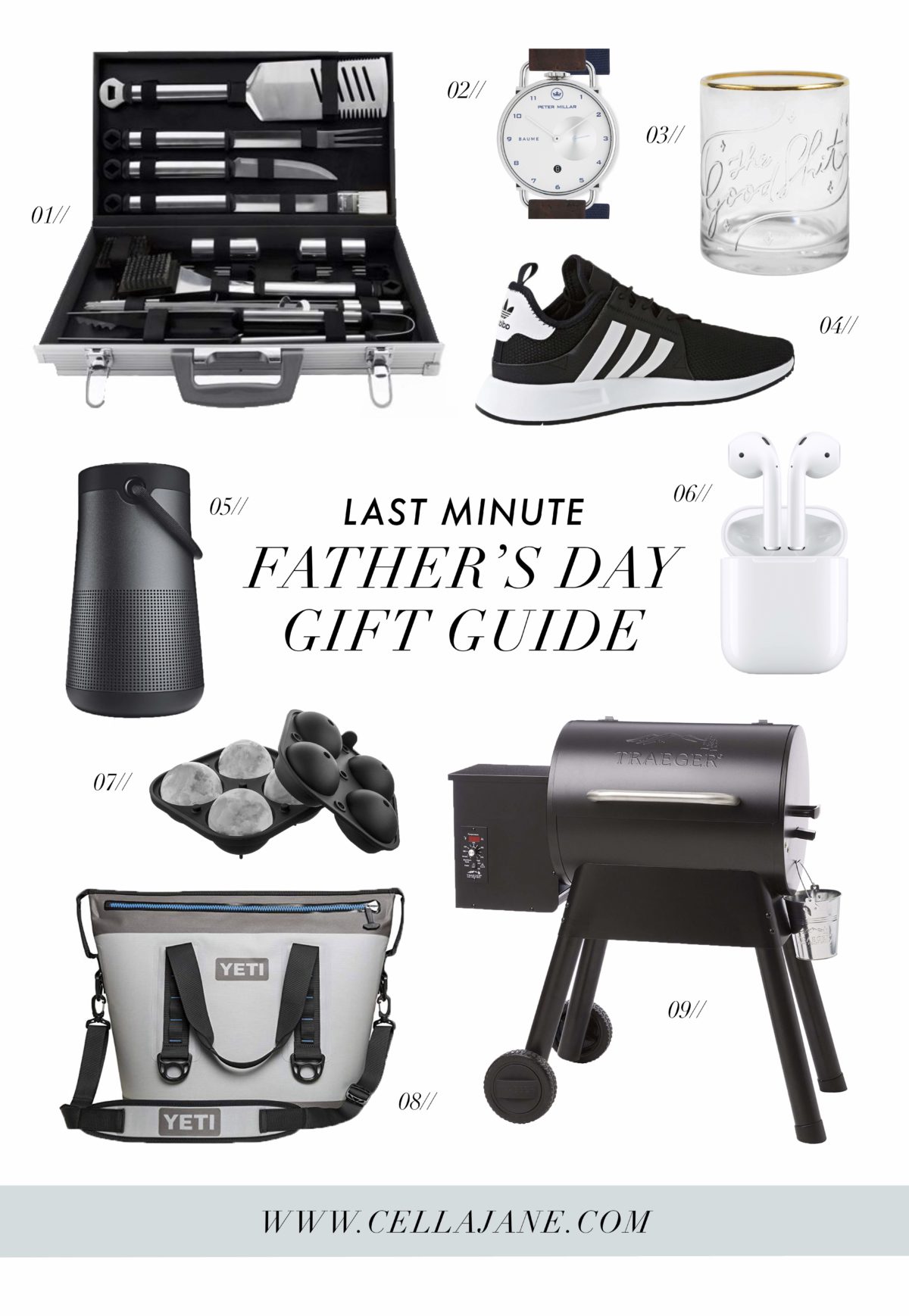 Father's Day is only a few days away so I have put together some great last minute gift ideas for those special men in your life! These are all items that would arrive by Sunday!
01// Grill Tool Set 02// Watch 03// Lowball Glass 04// Sneakers 05// Bluetooth Speaker 06// AirPods 07// Ice Mold Tray 08// Yeti Cooler 09// Traeger Grill
Michael was got this watch and hasn't taken it off. Watches are such a great gift idea for any man.
AirPods are all the new craze and would make for another great gift. I just got a pair and are loving them. I was a little worried about them staying in my ear but the design is perfect and I haven't had any issues. I love how well they sync with my phone and computer!
If you have every had anything made my Yeti you know they make the best products. Michael loves his Yeti Cooler!
This is the grill Michael has and is by far the most used product during the summer. He uses it for both smoking and grilling.

What are you plans for Father's Day weekend?
Xx Becky