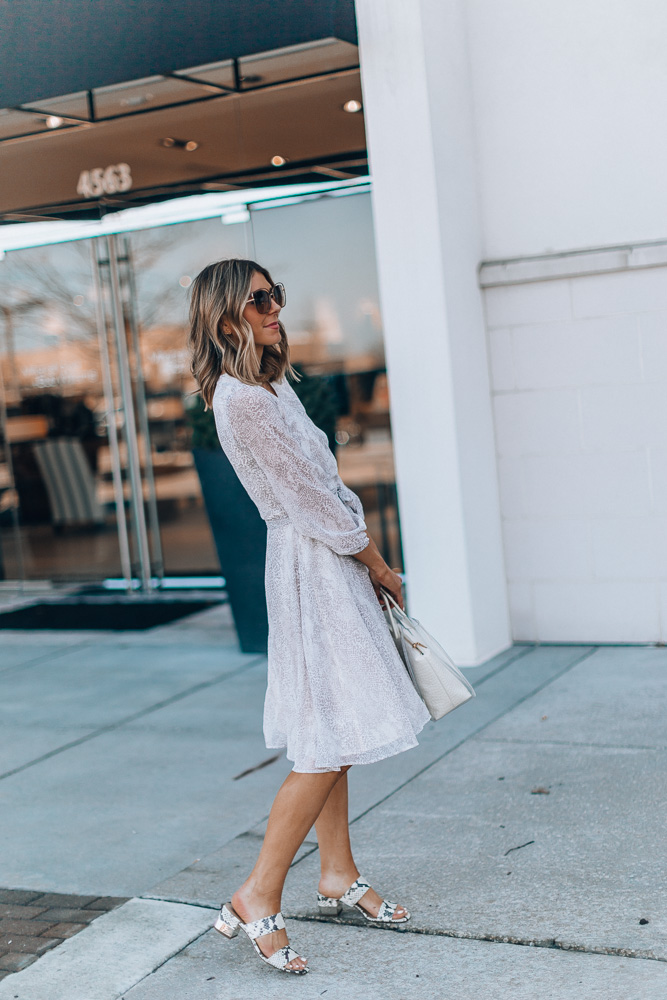 If you're someone who likes to play around with fashion trends, then today's post is right up your alley. Ann Taylor just launched its exclusive, limited-edition Snakeskin Capsule Collection and I'm very much in love with it. If you try one trend this season, let this be it!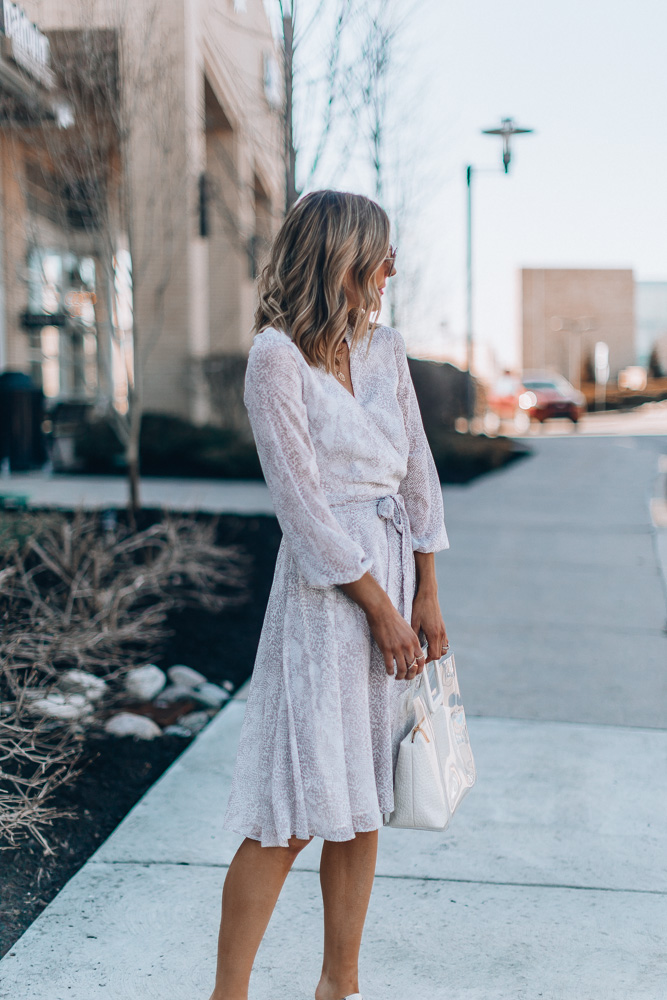 Snakeskin has definitely been around for a while, but Ann Taylor did it really, really well with their new collection. I honestly don't know that I've ever seen snakeskin in such a light and airy color palette. The grey and ivory are so soft, making the collection much more subtle than traditional snakeskin, which I love.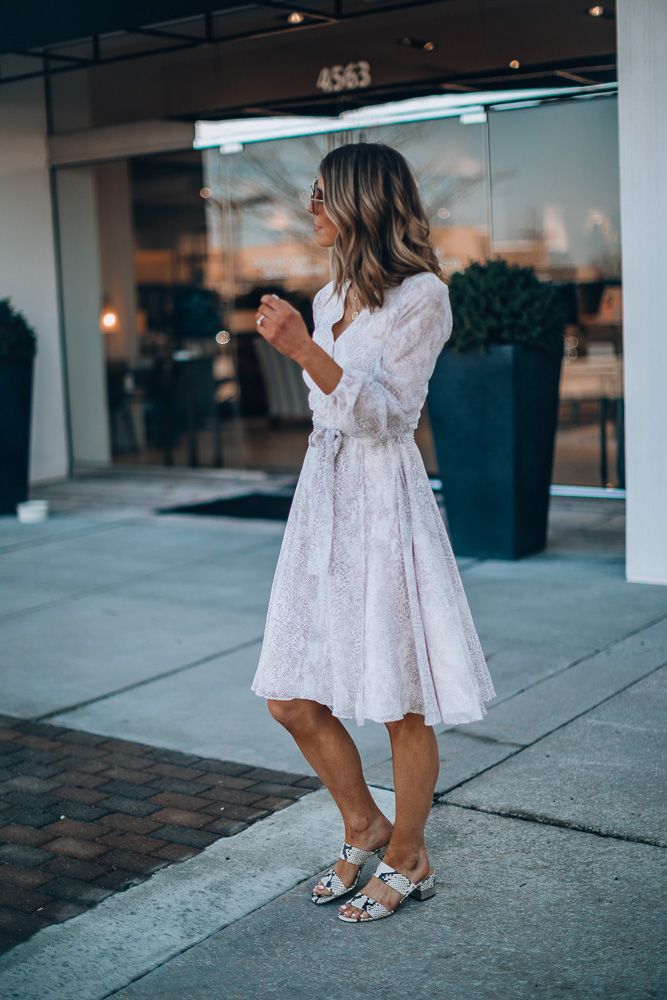 If you're looking for the perfect spring dress for Easter, a wedding or any event really, I highly recommend snagging this wrap-style option from the Ann Taylor Snakeskin Capsule Collection. It's flowy and very flattering. It's the perfect way to wear snakeskin in my opinion, especially because the traditional snakeskin can be a little overwhelming. With the ivory and grey, though, you can wear it all over without it feeling too busy.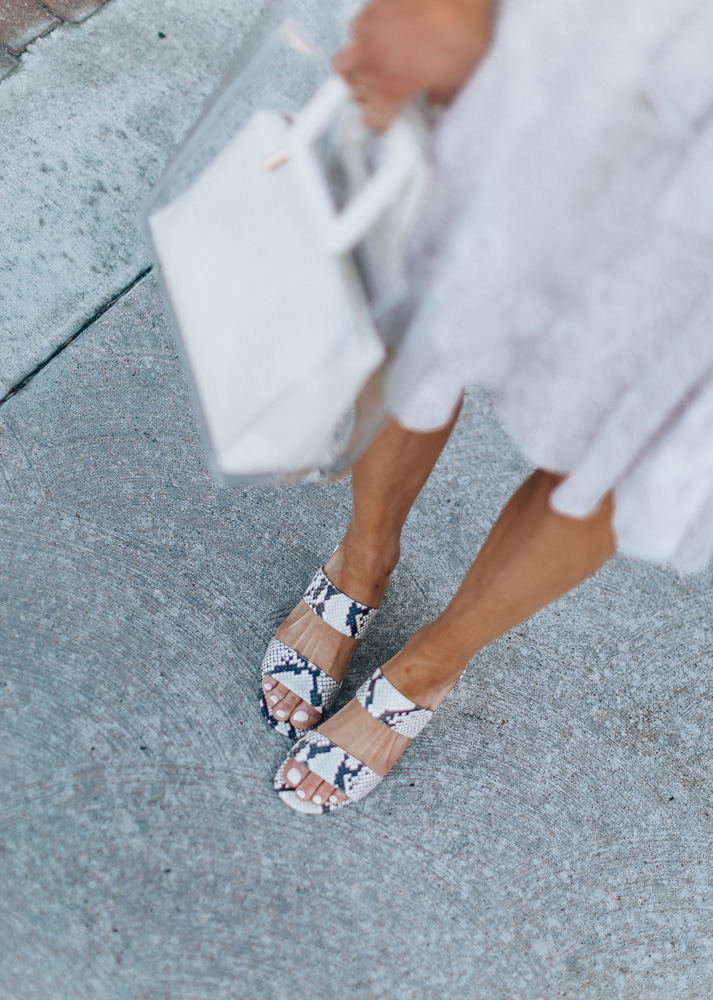 The collection also includes a great pair of block heels in traditional snakeskin, a short sleeve turtleneck, two different blouses – one a tank, one long sleeve and a pleated skirt, which I'd also love to get my hands on. You really can't go wrong with any of them!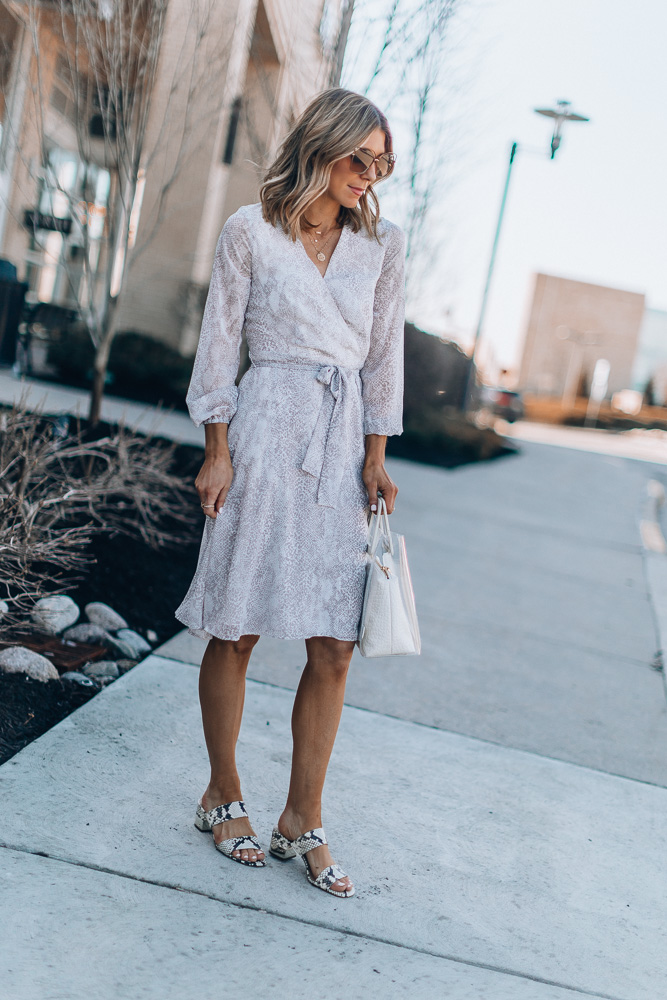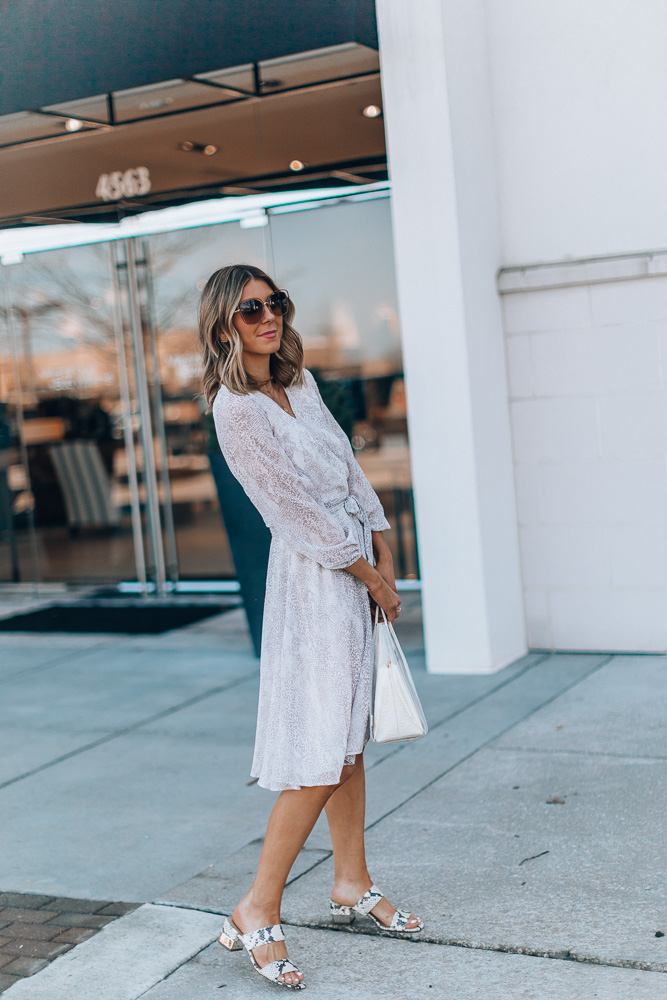 Will you be wearing snakeskin this spring?

Becky xx
Outfit details: Ann Taylor Wrap Dress (wearing size 0) // Heels // Staud Bag // Gucci Sunglasses

A big thanks to Ann Taylor for sponsoring this post!