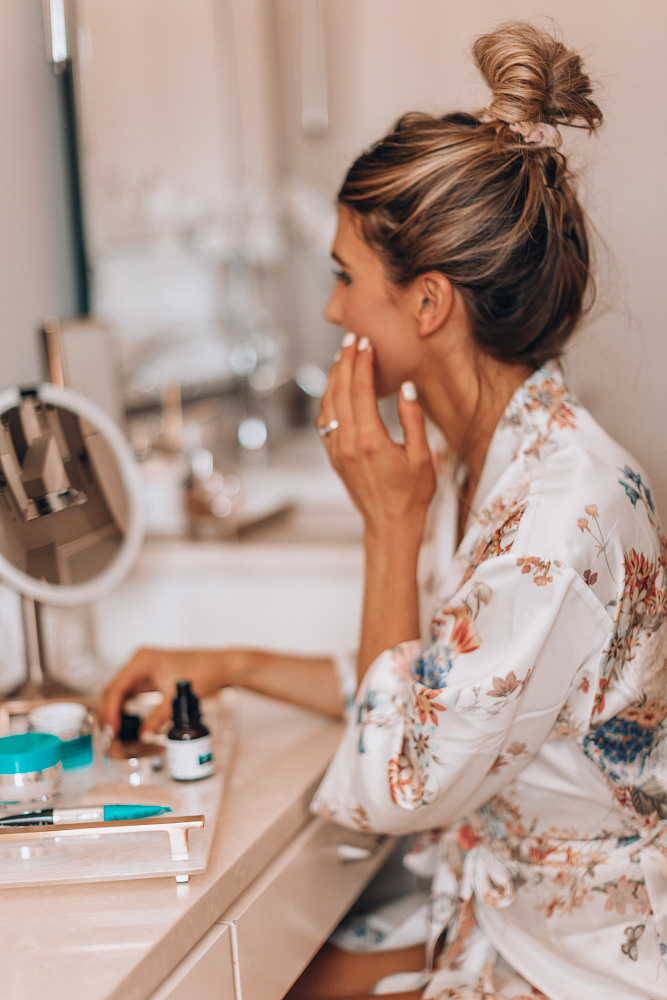 Y'all know how passionate I am about skincare. My mom instilled this in me at a very young age. I started good skincare routine in my early 20s and have tried so many different products throughout the years. I love when I get to try new product – especially when it's a brand with a good reputation and one that I have been wanting to try for awhile now. Dr Brandt skincare products have some of the best reviews in the skincare industry and I finally got to try some out. So today I'm sharing 5 products you need to try from Dr. Brandt! I hope you are ready to be wow'd because I'm already obsessed!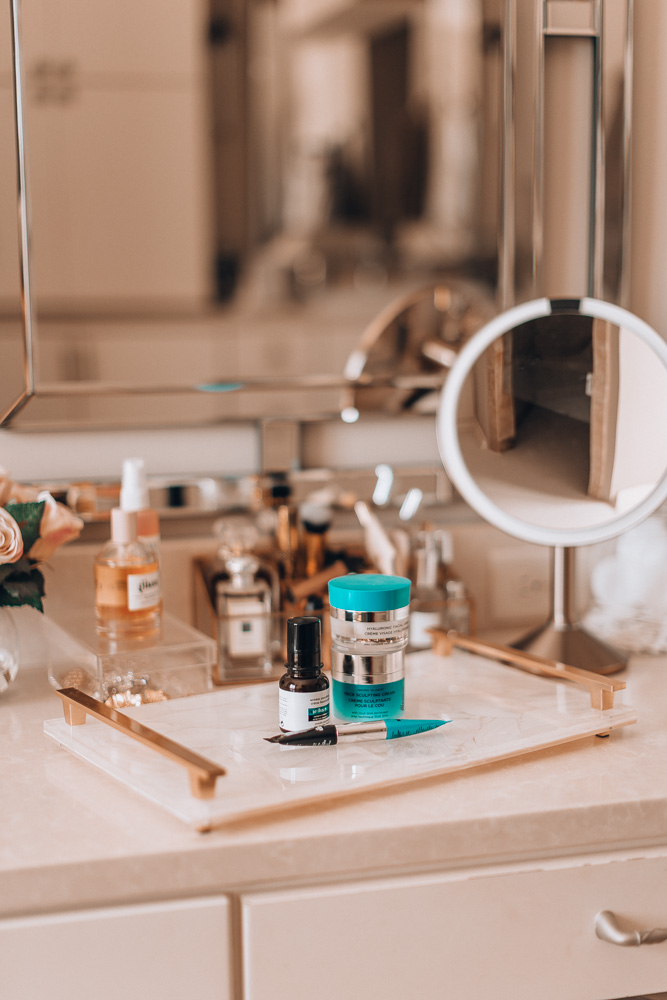 I was so excited to try the Dr. Brandt Neck Sculpting Cream because neck cream is SO important for your skincare regime and an area that women tend to neglect when it comes to skincare. My mom SWEARS by using a neck cream.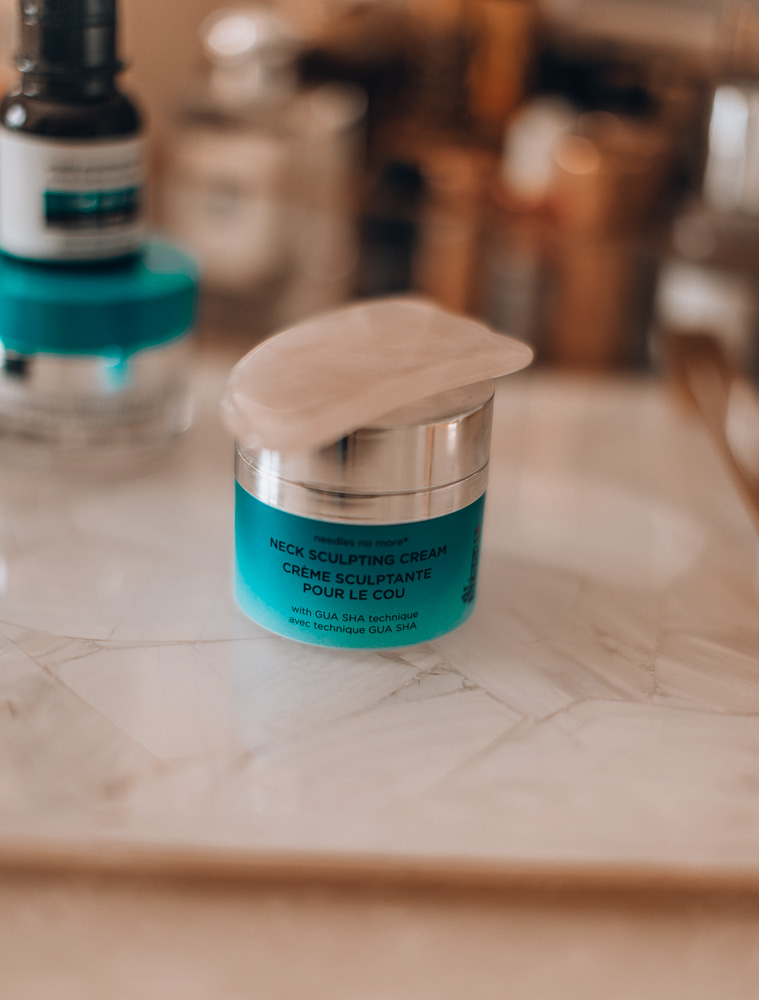 The Neck Sculpting Cream is exactly what it says it is; it tones, hydrates and sculpts the neck area! Just what I needed! I have a small crease/wrinkle that has always bother me. After 4 weeks the line has really faded and overall my neck is more hydrated and feels firmer after every use.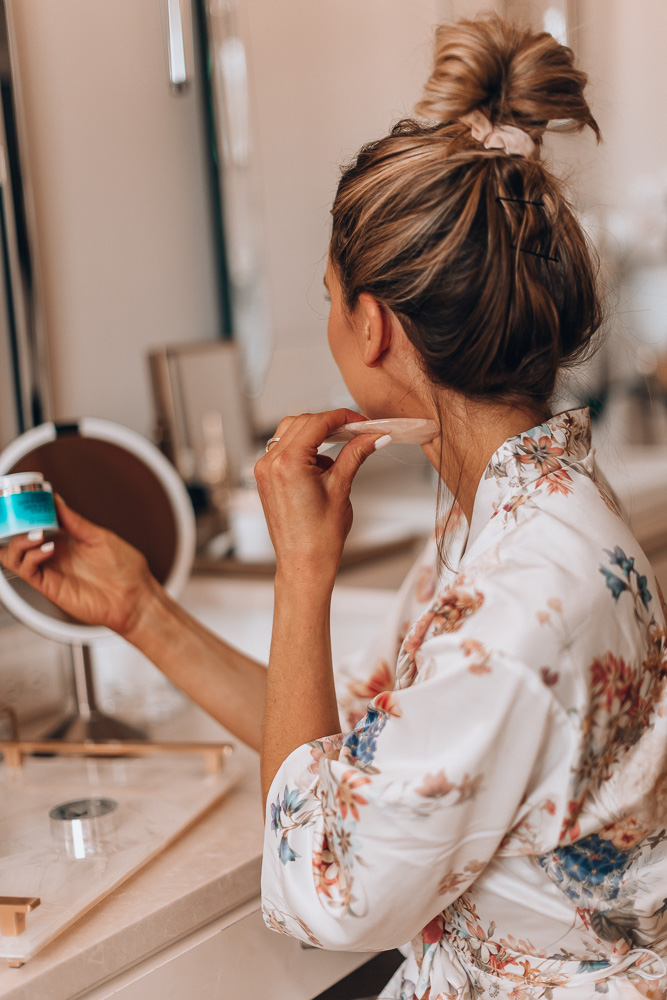 The customer reviews are saying within 4-8 weeks, most people that tried the product saw that skin was firmer and more toned. My mom wants to try this out too-  so I will report back with what her verdict is!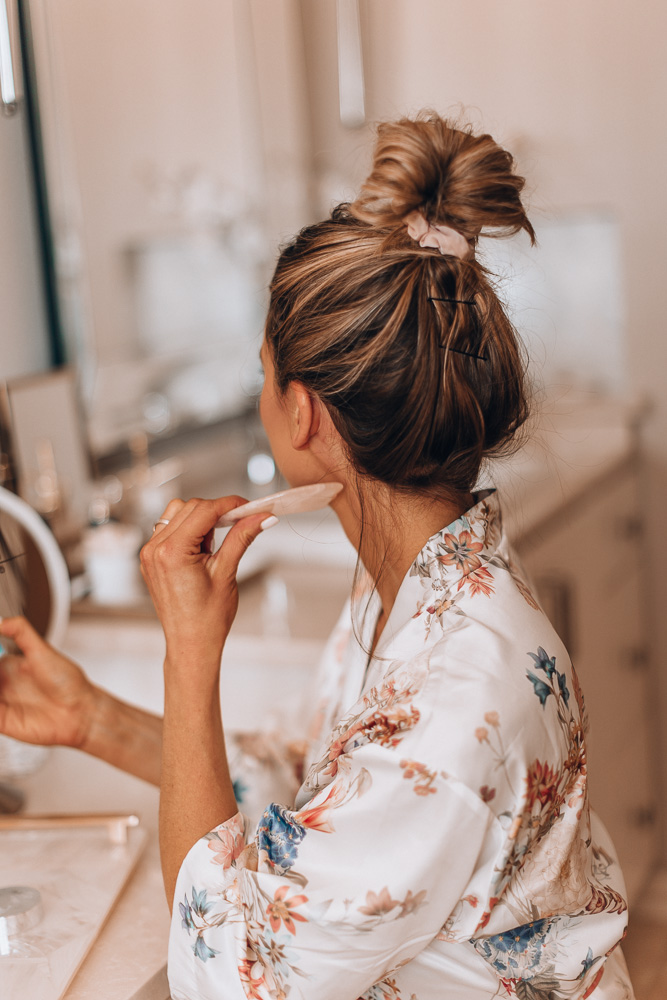 To apply, you use the quartz tool to apply a thin layer to your chin and neck area by moving upwards, then you just massage into the rest of the area. The tool is called Gua Sha tool which is a technique from Eastern Chinese Medicine. The Neck Sculpting Cream is $95 and should last you a good while, depending on use.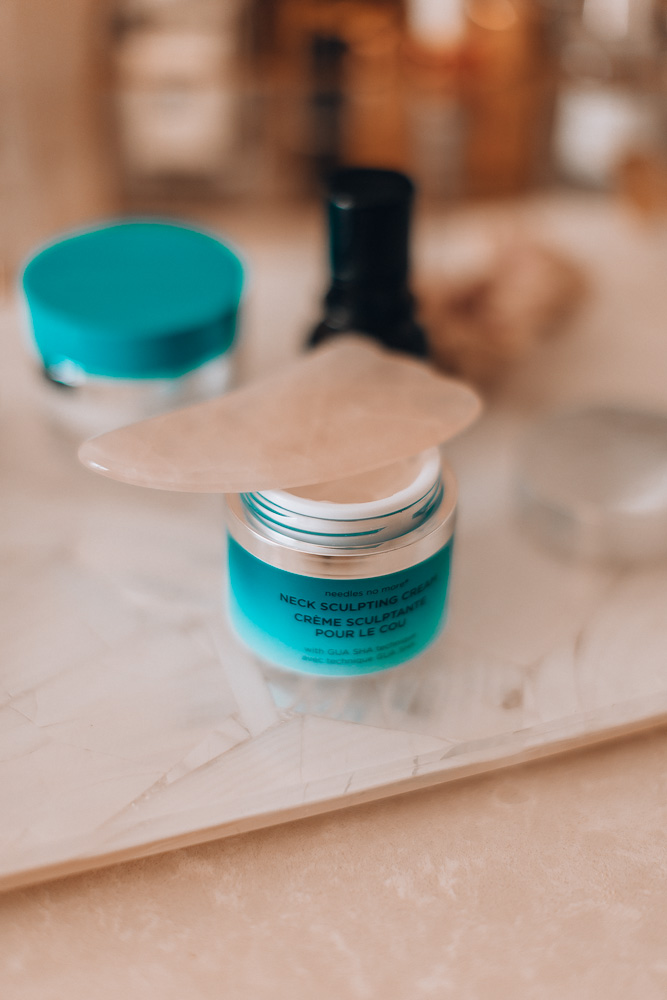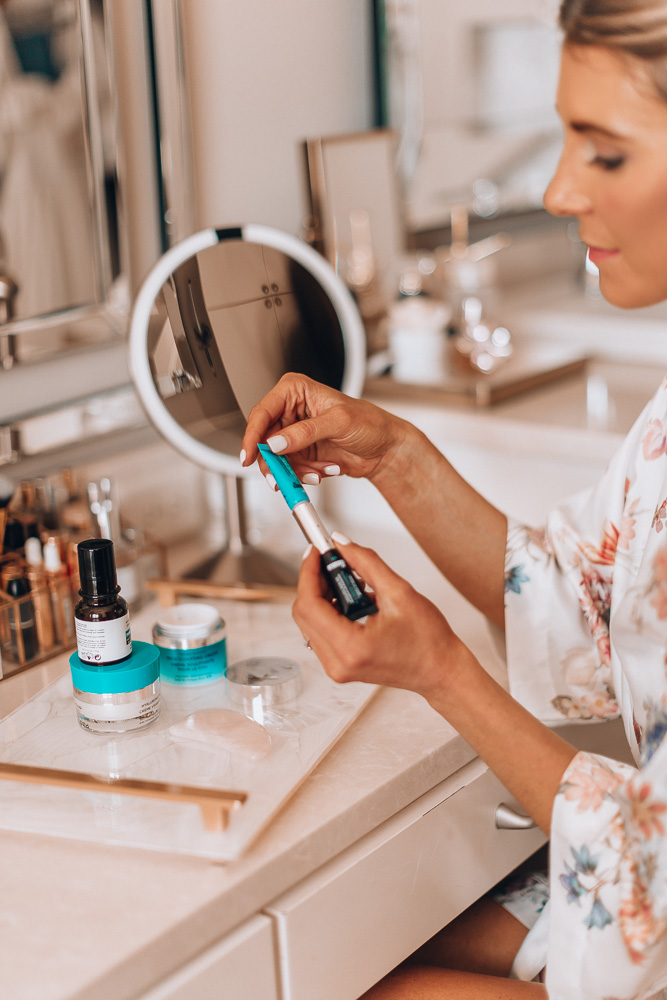 A few of the other products I am trying this month are the needles no more 3-D Lip Plumpfix and Needles No More Wrinkle Smoothing Cream.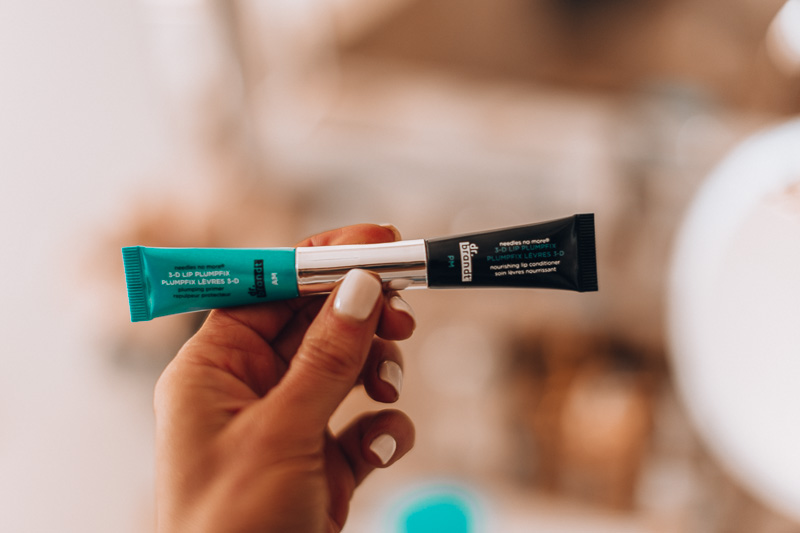 I like that the 3-D Lip plumpfix is specifically designed for your mouth and lips. That is the first spot to develop wrinkles!  The PM product (white-softening) is SO moisturizing and it broke my addiction to vaseline in ONE night!!!! The AM product (pink-plumping) tingled a little bit the first time I used it and plumped my lips. I took before and afters and was impressed with the results. It did not tingle any time after that.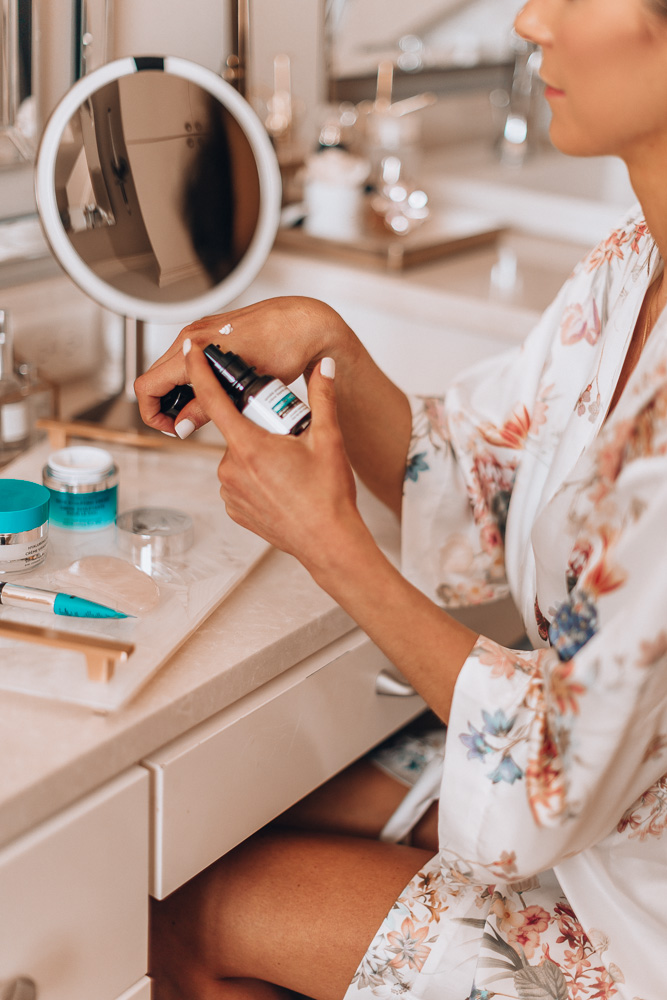 I also recently introduced the Needles No More Wrinkle Smoothing Cream into my skincare routine about 4 weeks ago.. ..and I have seen a change in my lightly appearing crows feet, as well as my forehead lines! My skin also looks so much more even and hydrated. A little goes a VERY long way!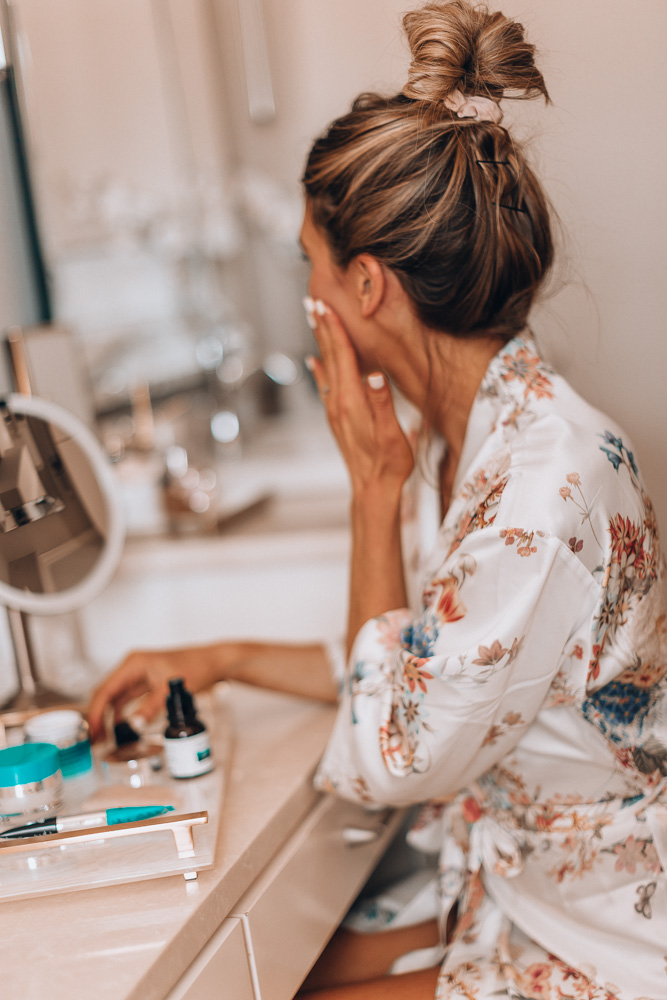 One last product that I want to talk about is the No More Baggage Eye Cream – there are 199 reviews on this item and women rave about this! I really want to try a new eye cream and just ordered this! Stay tuned for my review!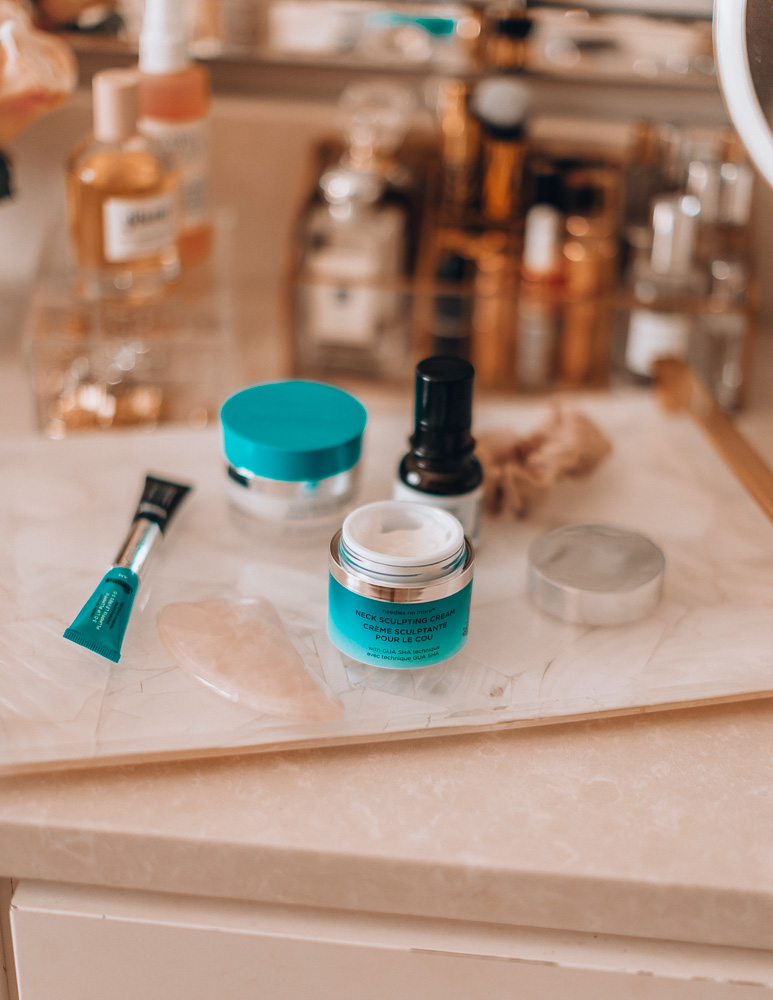 Have you tried any of the Dr Brandt products? What is the first thing you will try? I'm obsessed with several of them, but if you need a list of 4 things to try right now, I'd have to say these are it!
Becky xx

A big thanks to Dr. Brandt for sponsoring this post!