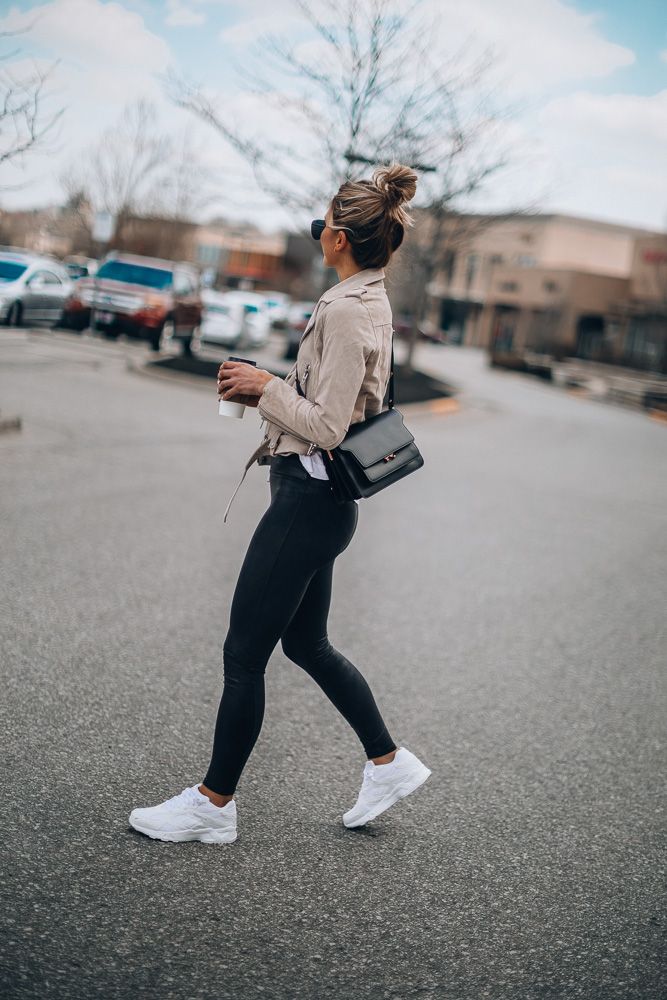 If you've been trying to figure out how to incorporate the "dad sneaker" into your wardrobe in a stylish and trendy way, I have some inspo for you in today's post! Some of the dad sneakers you see around the internet are a little too over the top for me, but Reebok's Aztrek sneaker is the perfect combination of trendy and classic sneaker, in my opinion.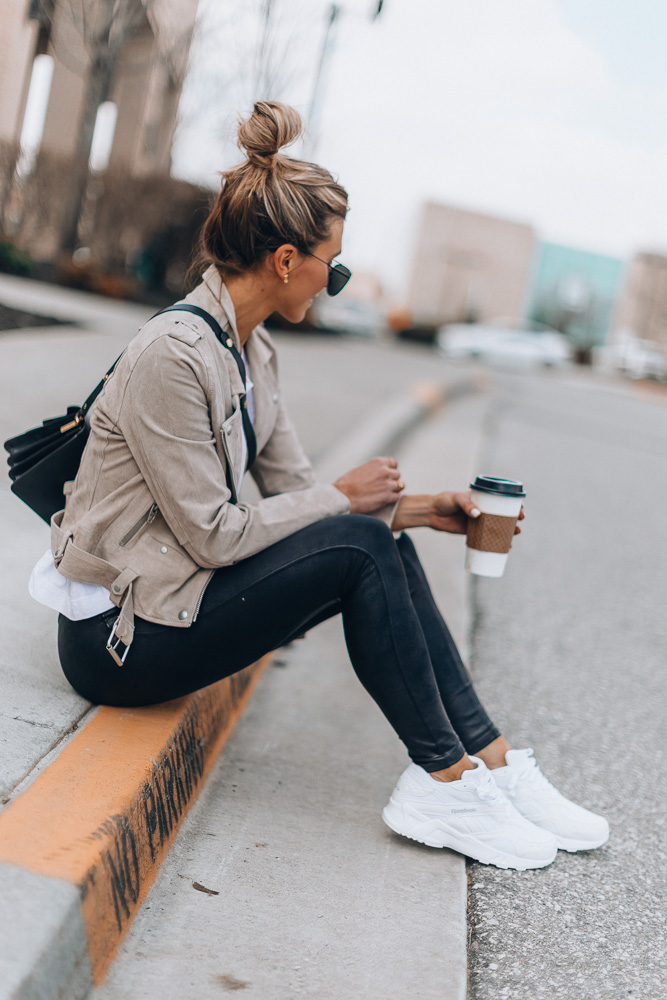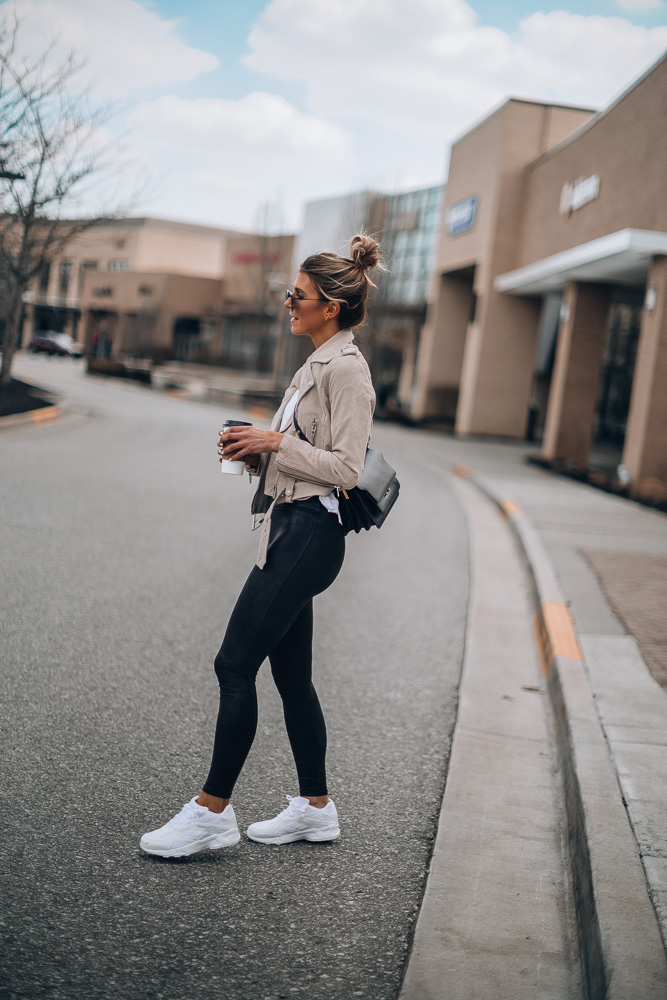 The Reebok Aztrek sneaker might look slightly familiar and that's because the shoe made its original debut back in 1993. Which means it is a true 1990s sneaker, not pretending to be one like a lot of the dad sneakers you see online or in stores. It was considered revolutionary at the time of its conception for its high-tech comfort, so with 90s style being back on trend, Reebok thought it was the perfect time to put it back on the shelves and I couldn't agree more!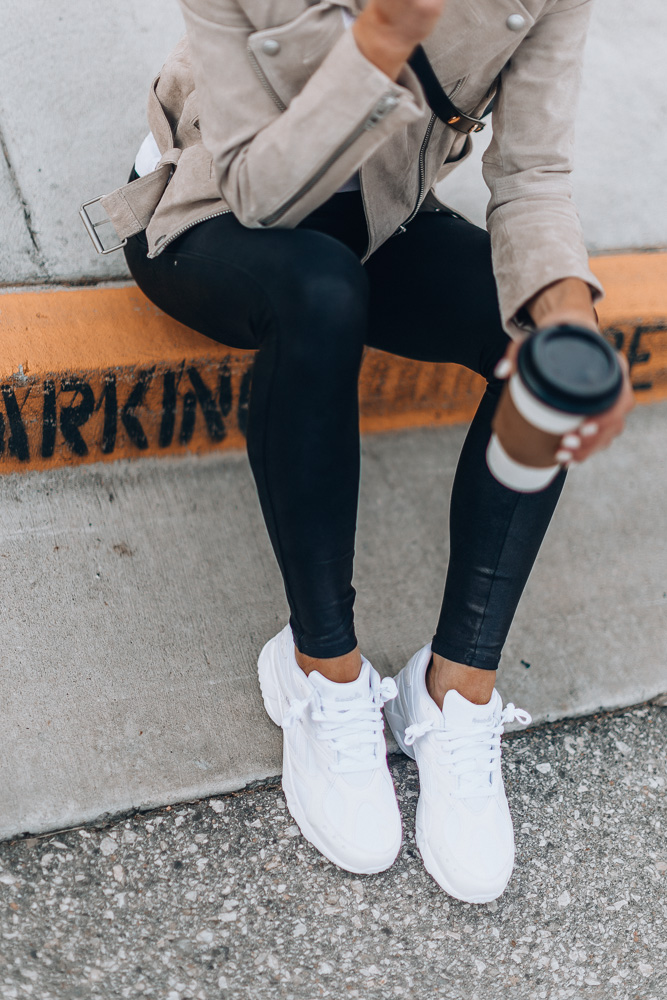 Reebok's version of the dad sneaker is the perfect "street style" look. The key to putting together a good street style outfit is looking put together, but not like you're trying too hard. That's why I paired my Aztrek's with a pair of leather leggings, a moto suede jacket, a basic white tee and black accessories. The black accessories play nicely with the white sneaker and add a touch of chic to the overall look.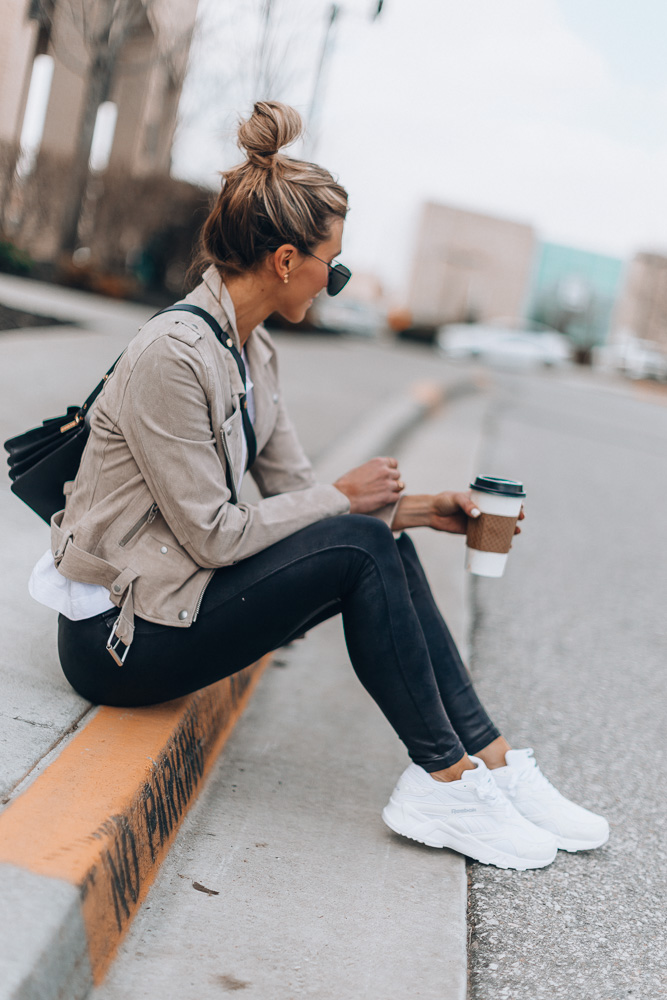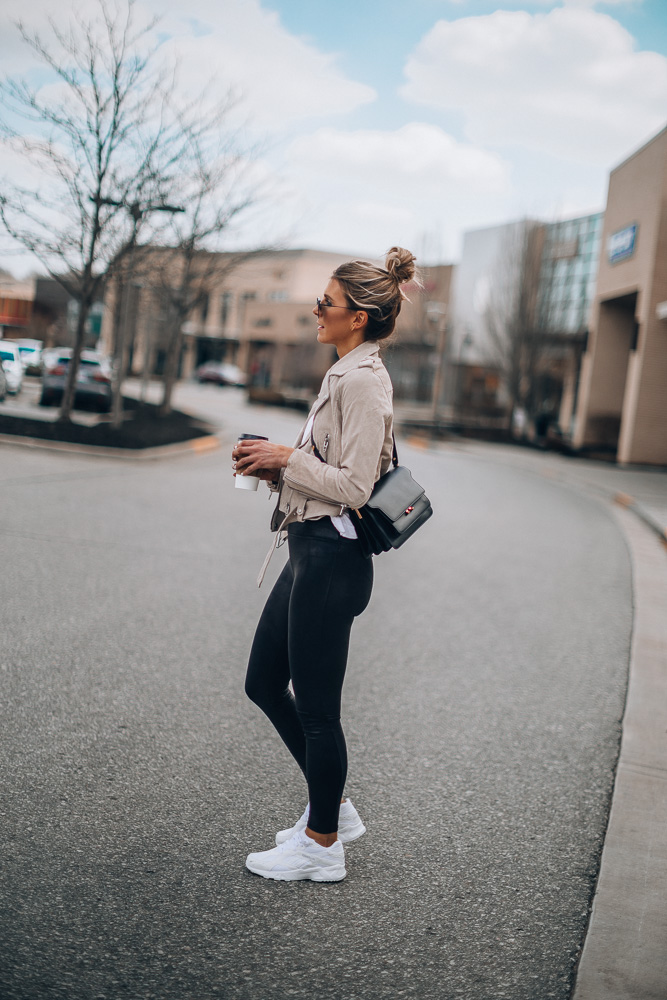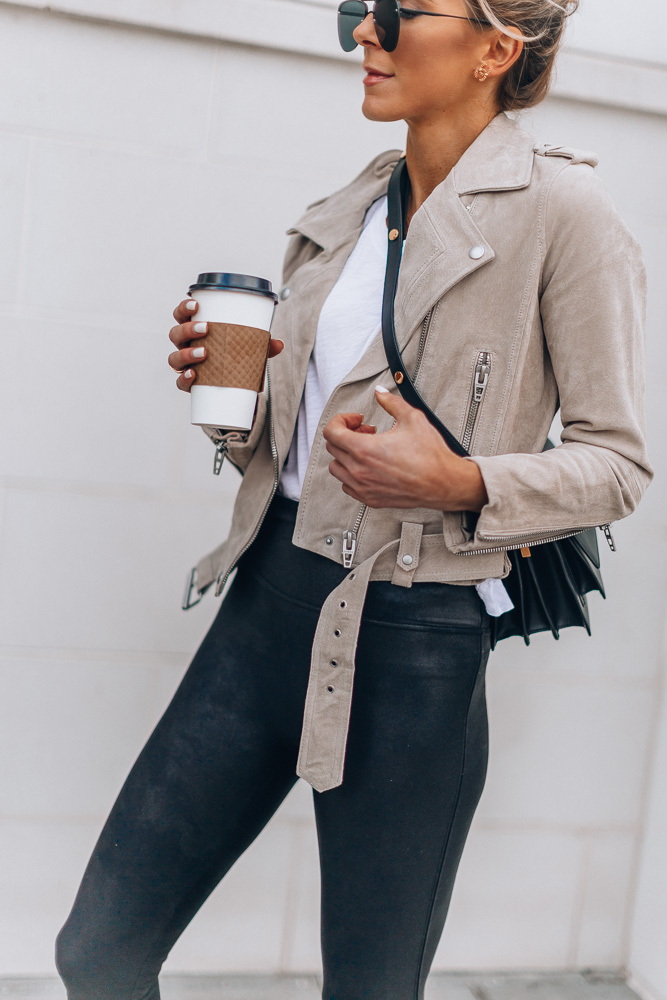 What do you think of the dad sneaker trend? I think Reebok really nailed it by re-releasing the Aztrek because it strikes a perfect balance between style and practicality.
Becky xx
Outfit details:
Reebok Aztrek Sneakers // Blank NYC Moto in white sand // Spanx Leggings

A big thanks to Reebok for sponsoring this post!