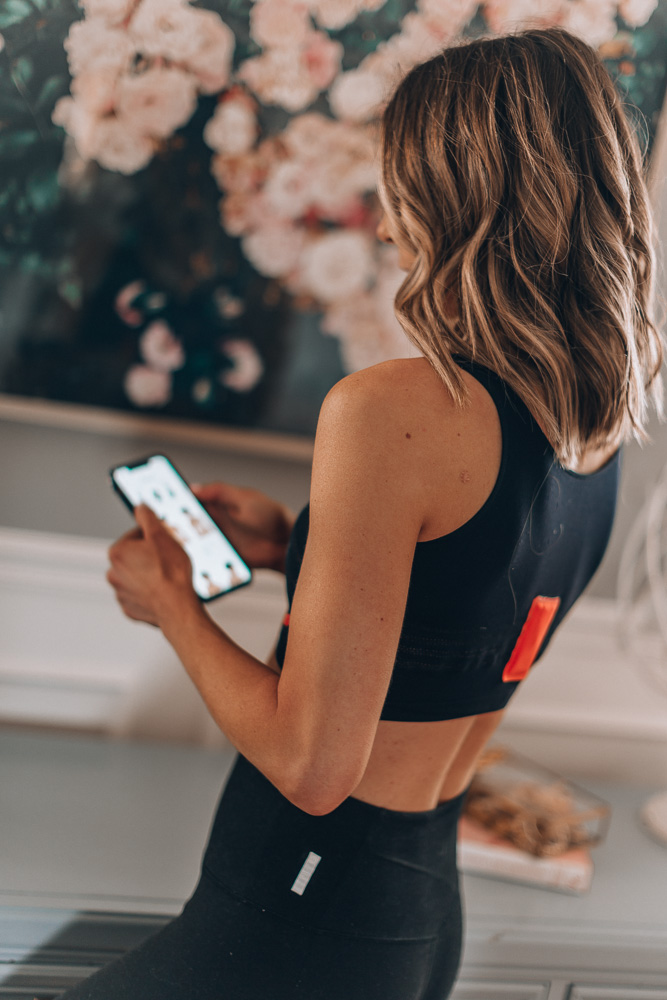 Let's talk about bras and bra shopping for a minute. First, it's an intimate experience and having to undress in front of a complete stranger can feel a bit awkward no matter how professional they are. Second, I don't know about you, but as a mom, the last thing I want to take time to do is to go into a store to get fitted for a bra. This is where SOMAINNOFIT comes in.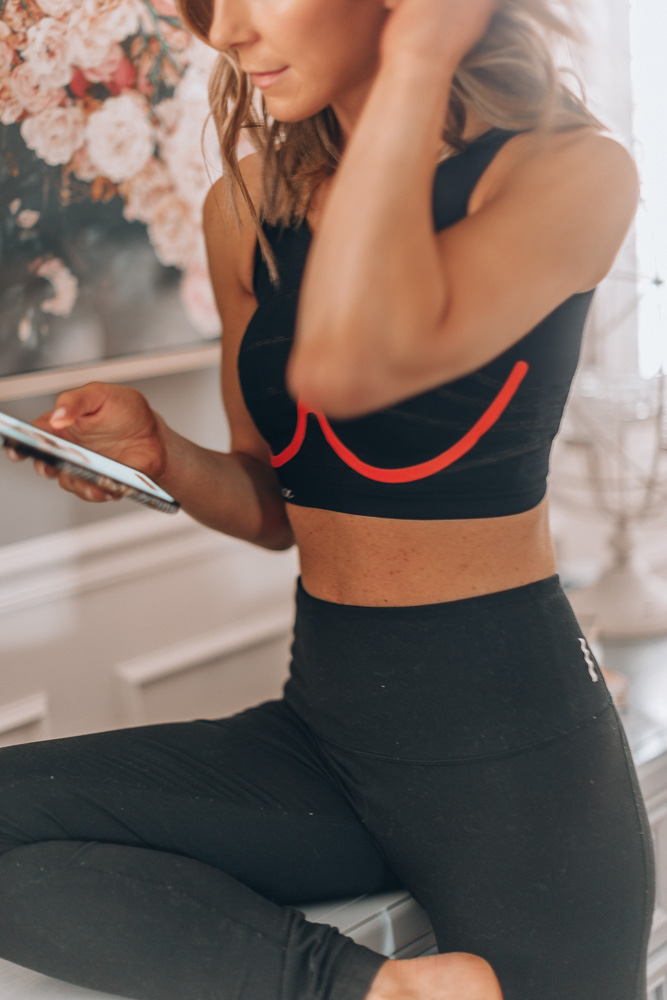 You've heard of Soma, right? Well, SOMAINNOFIT is new technology from Soma that allows women to get custom measured for the perfect fitting bra in their own home. It almost sounds too good to be true, but it's real, trust me!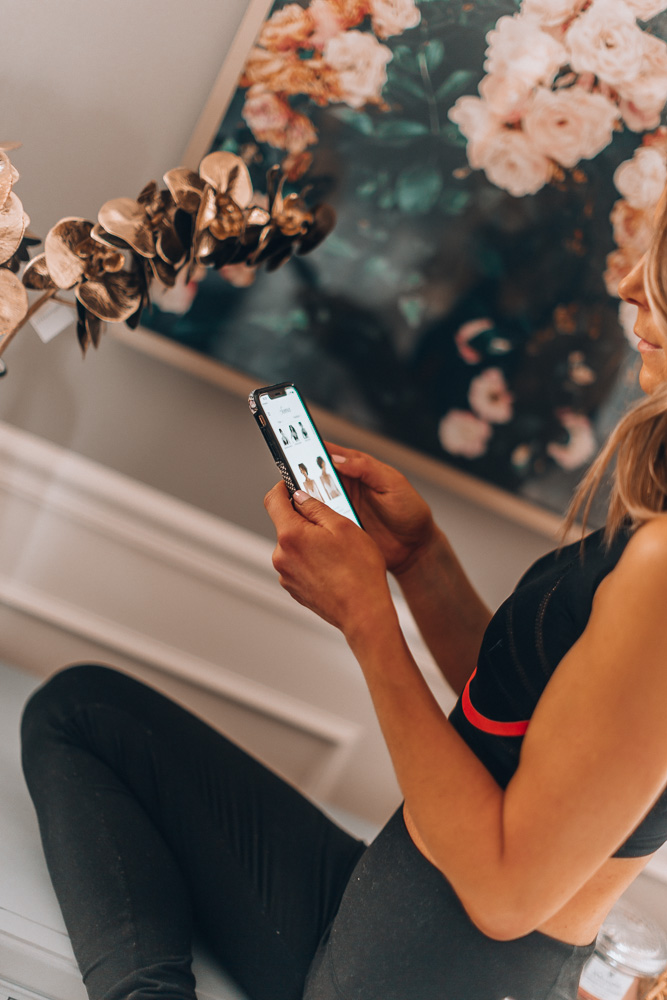 How SOMAINNOFIT Works
It's a new concept, so I thought I'd break down exactly how getting fit by SOMAINNOFIT works.
1. Download the SOMAINNOFIT app, create an account and order the SOMAINNOFIT bra (it's currently sold out online but available for preorder here). To get a visual of SOMAINNOFIT, watch this video.
2. Once the SOMAINNOFIT bra arrives, all you have to do is try it on! It's completely connected to the app, so once you try it on, it instantly starts taking your measurements and curating a list of bras within the app that are perfect for you based on fit.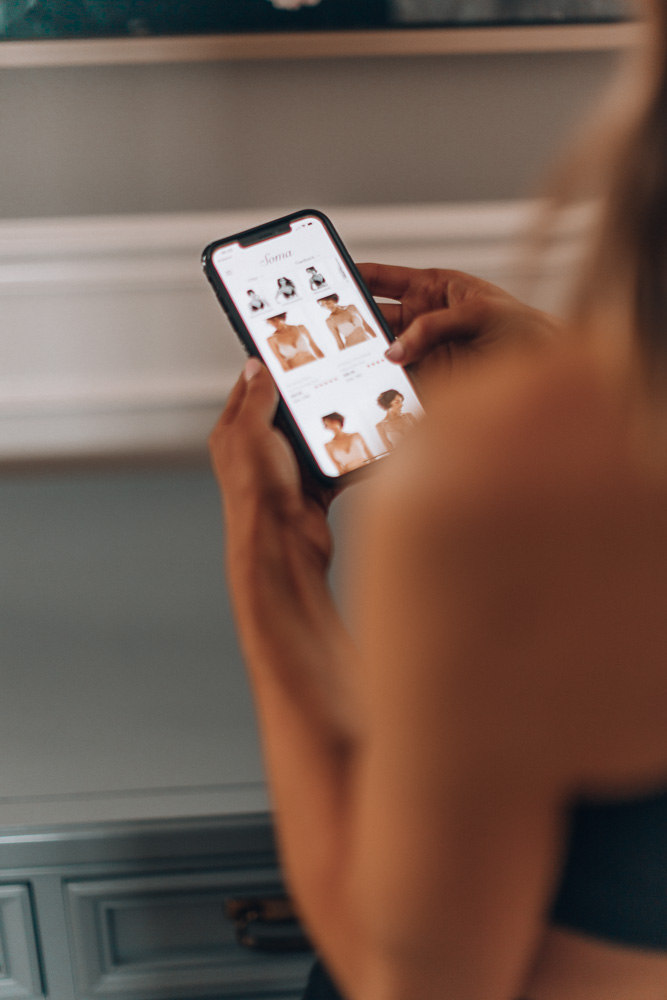 3. If you're not logged in already, log into the SOMAINNOFIT app and browse the perfectly curated and personalized selection of bras put together just for you! Select what you'd like to buy and you're done!
If you're still a little skeptical, here are three reasons why I think it's worth trying!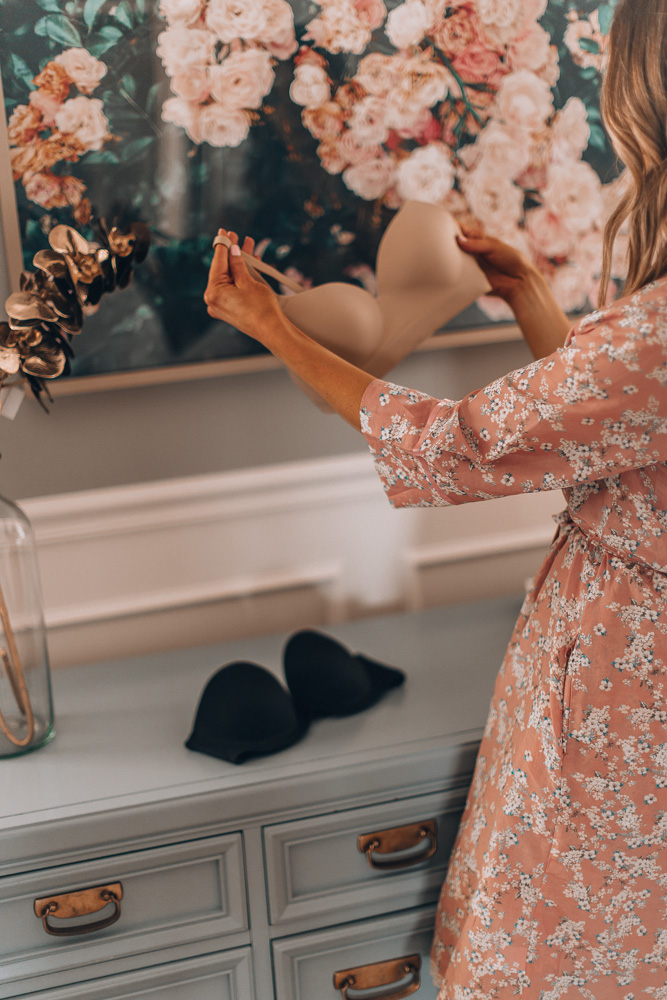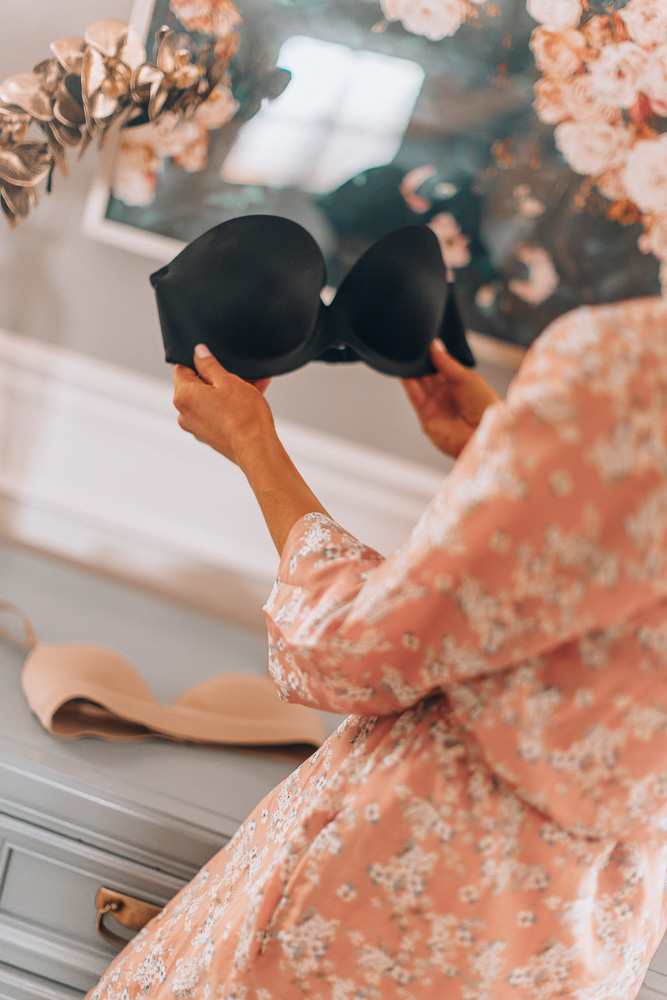 You can't beat the convenience
As a mom of two, before I do anything, I ask myself if it's going to convenient. If the answer is no, I usually skip it because I don't have a lot of time to spare in my day. SOMAINNOFIT is completely convenient! There's no going into a store that's out of the way and no awkward fittings. You wait for it to arrive at your home like any other package, try it on and you instantly have options for several different bras that are guaranteed to work for your body.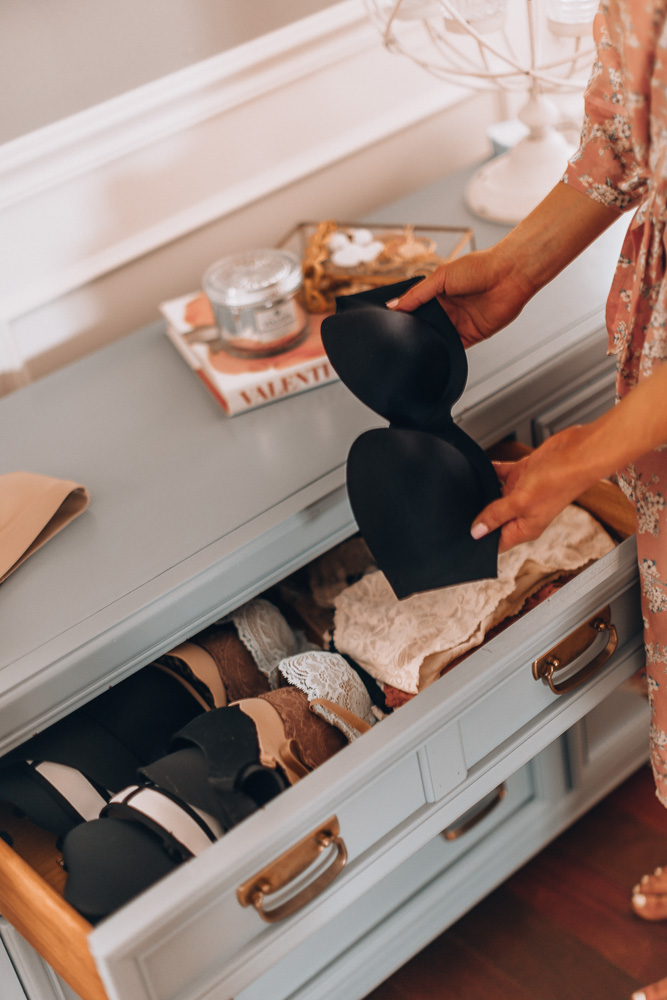 Finding the perfect fit
Getting fitted with SOMAINNOFIT made me realize how poorly fit some of my bras were before being measured by their technology. It's almost like I didn't know what a good-fitting bra felt like until now. For partnering on this post, Soma told me that 75% of women are actually wearing the wrong size bra, which blew me away. Getting measured this way takes all the guesswork out of it and you're simply left with bras that fit!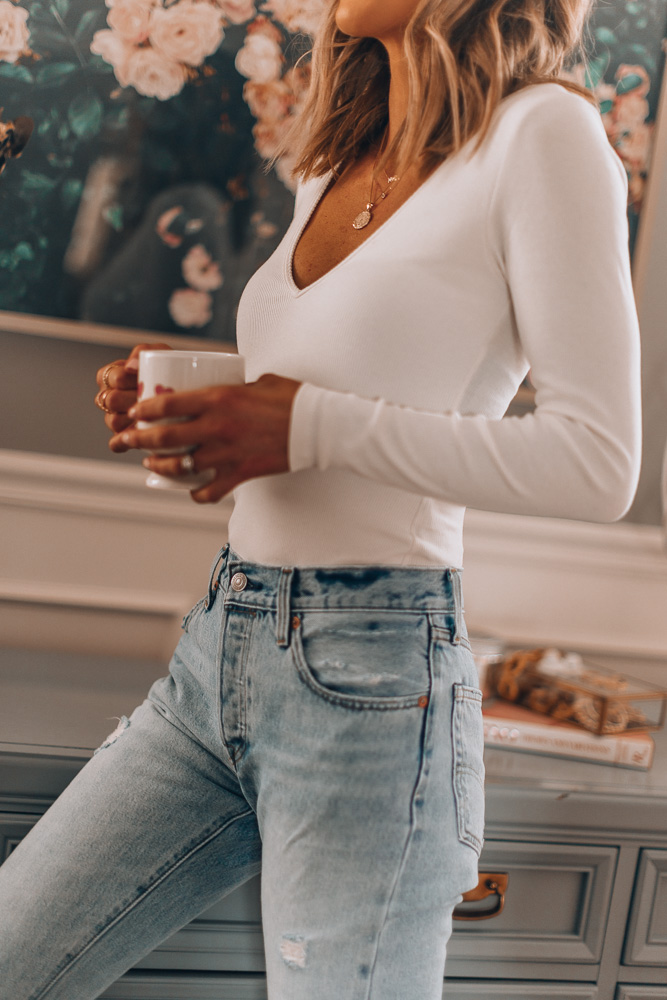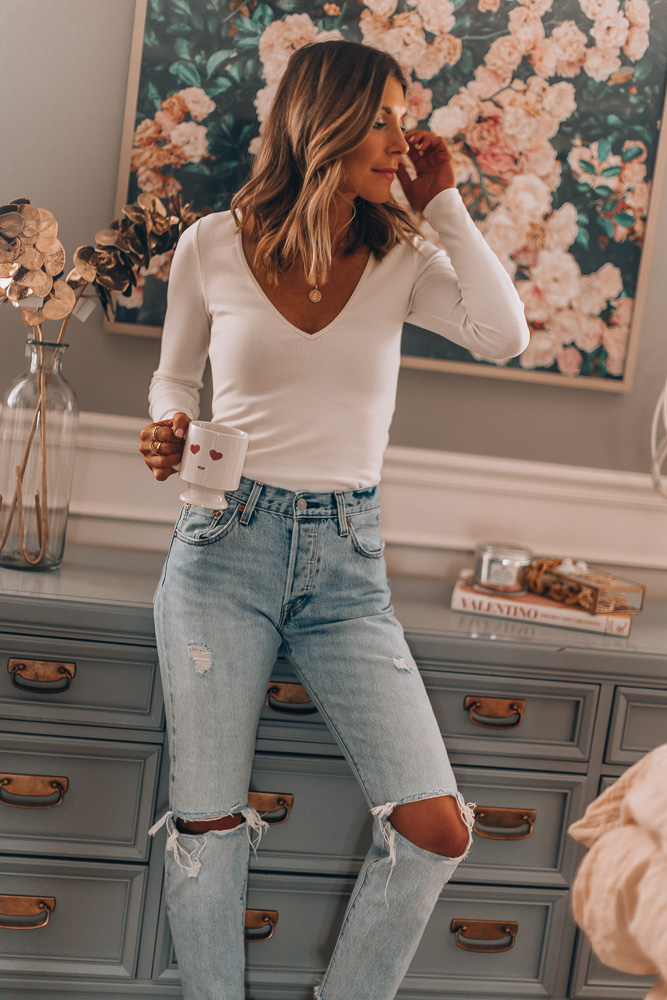 The process is so simple
I know it can be hard to go away from what seems normal, which is why SOMAINNOFIT is available in all Soma stores as well (see where your nearest Soma boutique is here), but using the app and doing it from home was so simple. The app is really user-friendly and I didn't feel confused about what to do at any point. I challenge you to not only try SOMAINNOFIT but to do it via the app at home so you can see just how it easy finding the perfect bra can be!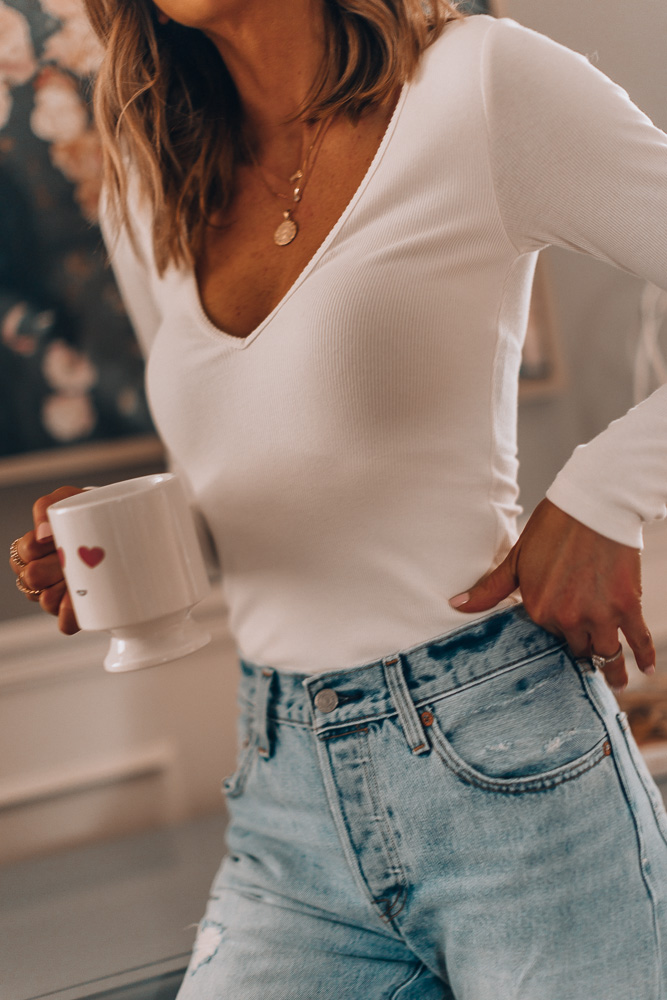 Here are the two bras I selected from my fitting:
This strapless Enhancing shape push up bra (wearing in my pictures above) I wear this under most of my cami's and off the shoulder tops.
The Enbliss wireless bra. This bra is AMAZING. This bra is unbelievably soft and the fit is comfortable in all the right places. It feels so good on and I forget I am even wearing a bra! I love the seamless fit and it looks great with under any of my t-shirts and tops.
SOMAINNOFIT really is a game changer! I want to know what you guys think, so please send me a DM on Instagram or leave a comment here to tell me about your experience!
Becky xx
A big thanks to Soma for sponsoring this post!