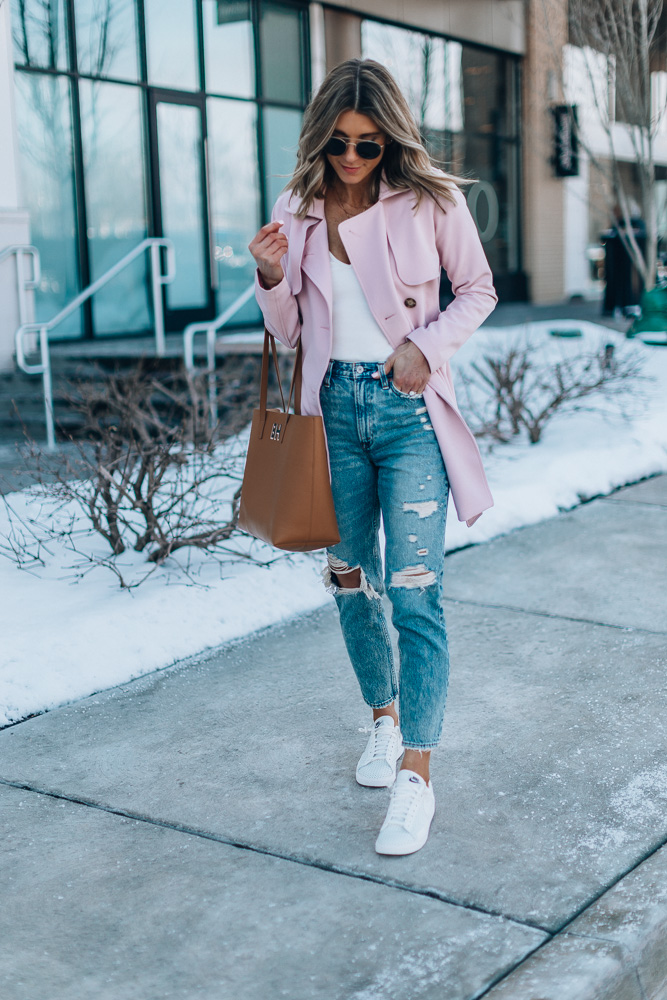 If you've read my blog or followed me on social media for a while, then you know how much I love a good pair of jeans. You can almost always find denim in my weekly rotation, but there's one style I keep going back to over and over again – mom jeans. I feel like the mom jeans trend has been back for a while now – at least for me it has. So when I recently found an amazing pair at Abercrombie, I had to share!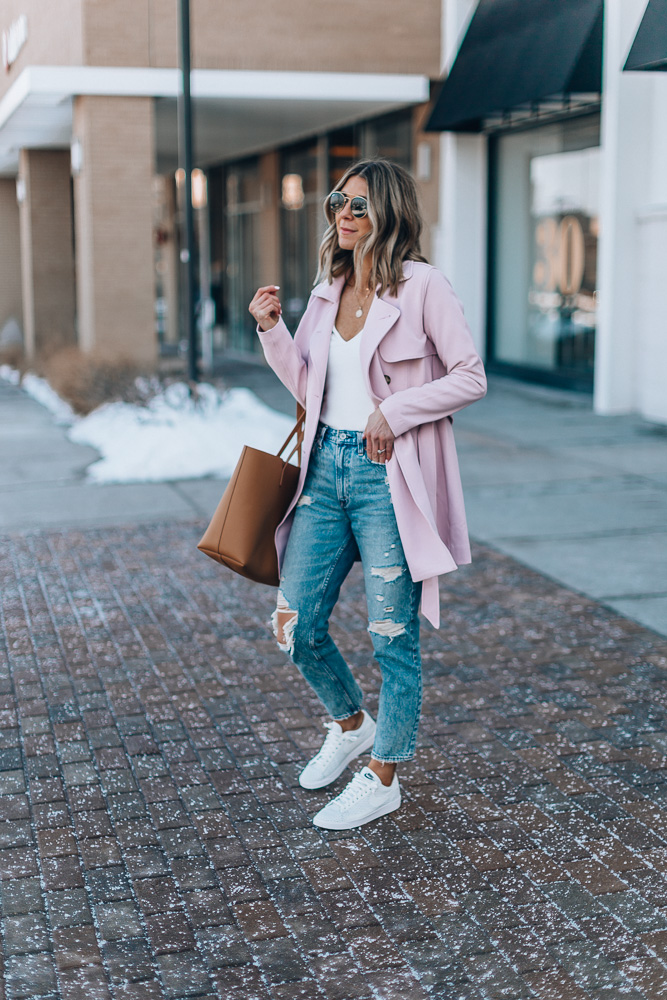 Before I dive into the details of my outfit, I want to talk about Abercrombie first. It's become such a destination for me for affordable, stylish basics. The prices are on point and I know I can always find a good pair of jeans. If you haven't been to their website or in-store in the last few years, I highly recommend checking them out!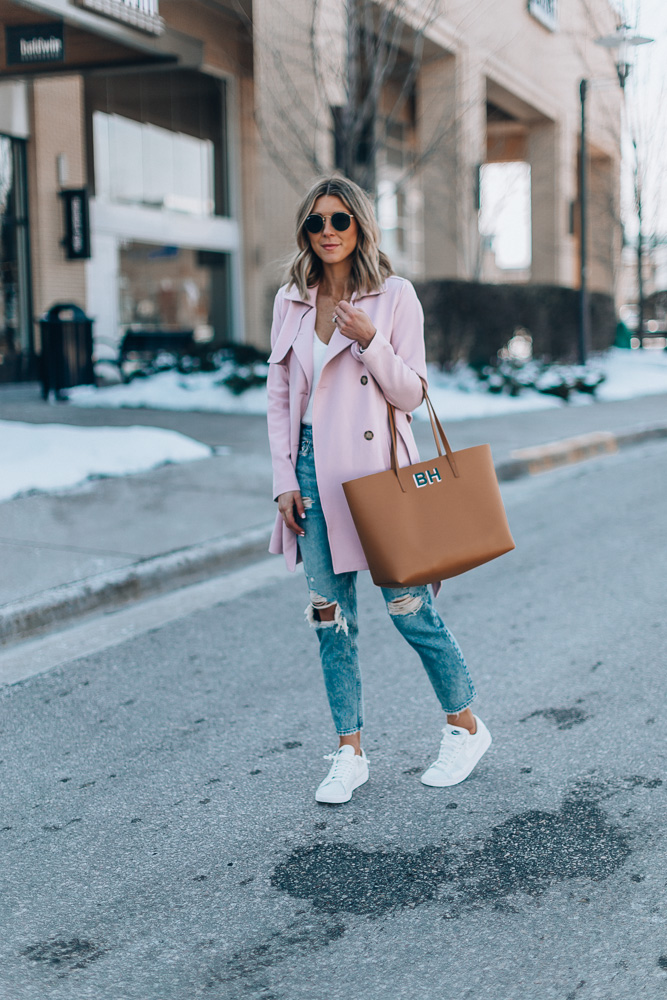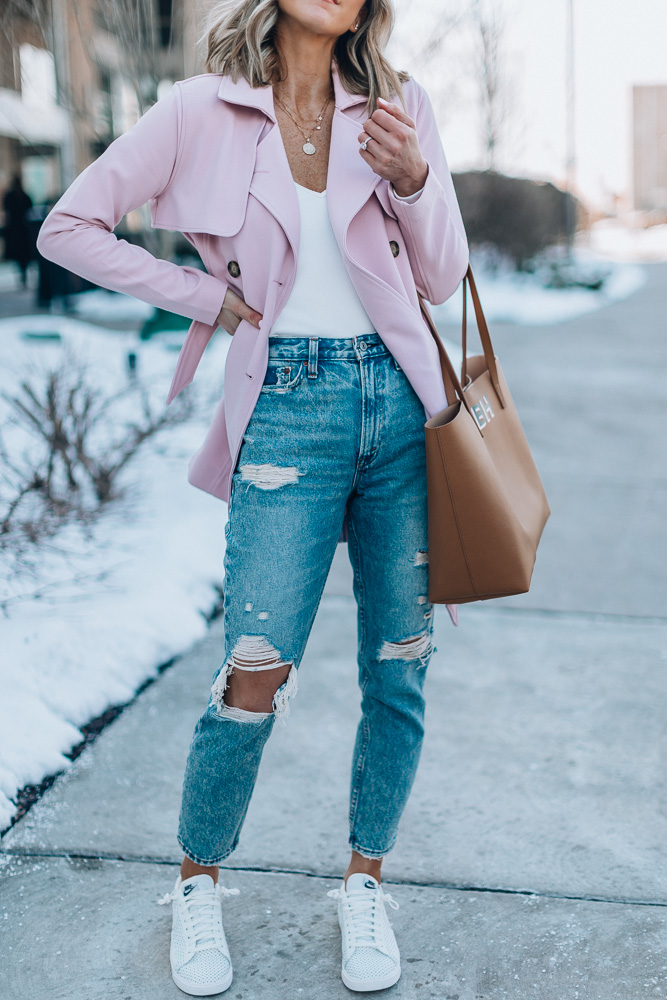 OK, back to the jeans! Aren't these the perfect pair? I'm clearly obsessed. The level of distress is perfect and the high rise is so flattering. Mom jeans are super versatile, so you can style them up or down. For this look, I decided to go with a bodysuit, which dresses it up a bit. I always recommend a pair of high waisted denim when wearing a bodysuit because you want to make sure the bodysuit is completely covered. This v-neck option is the perfect transition piece to go from winter to spring with the light color, neckline and sleeves.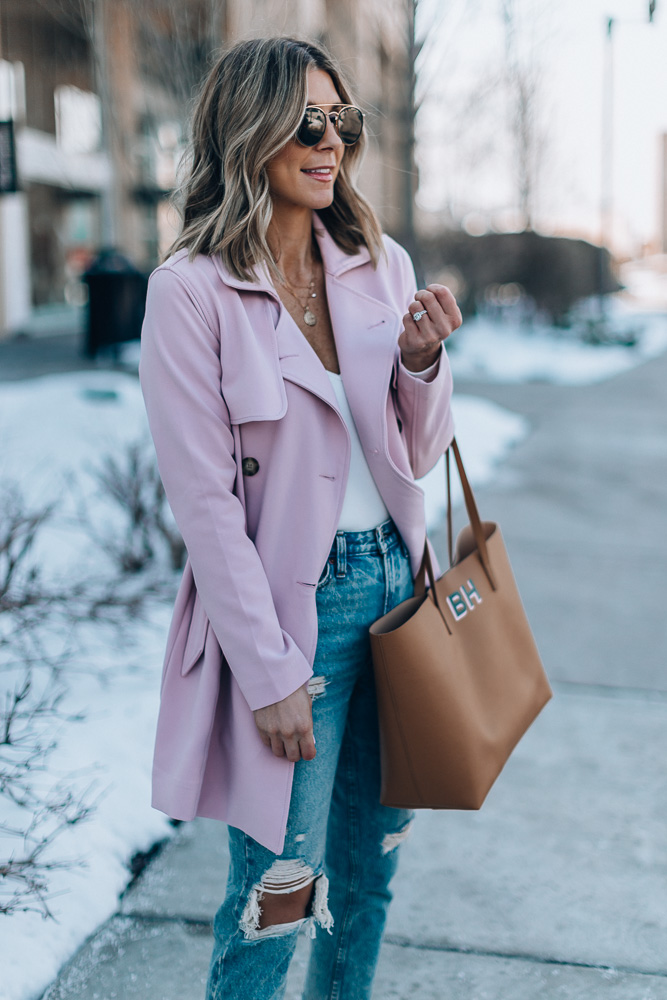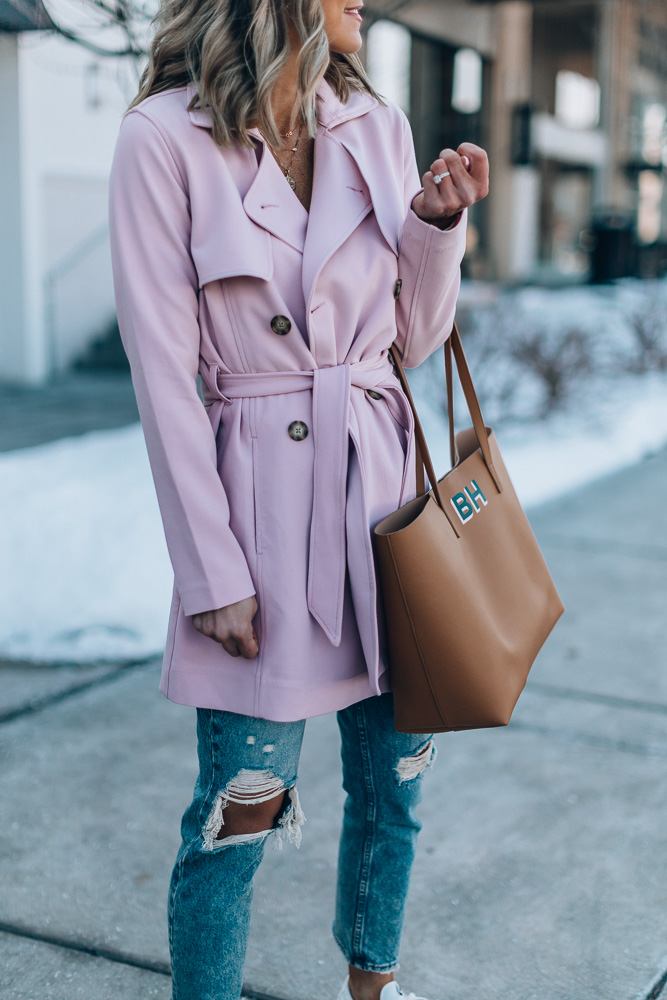 Finish your mom jean look off with this trench – another perfect transition piece. Abercrombie has tons of colors, but I like to go with what I'll get the most wear out of, which usually means a neutral option.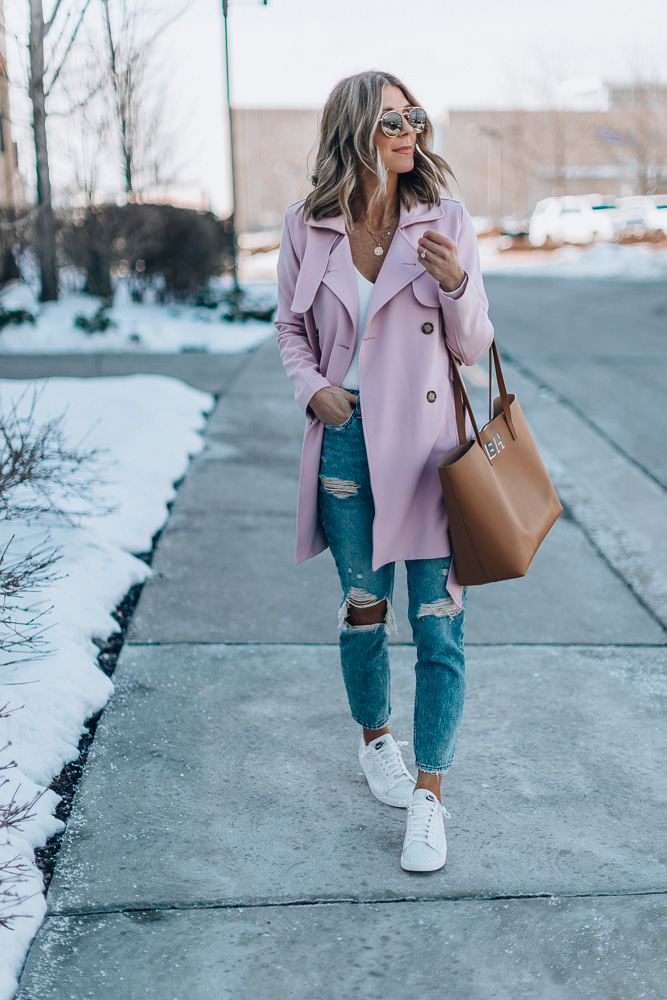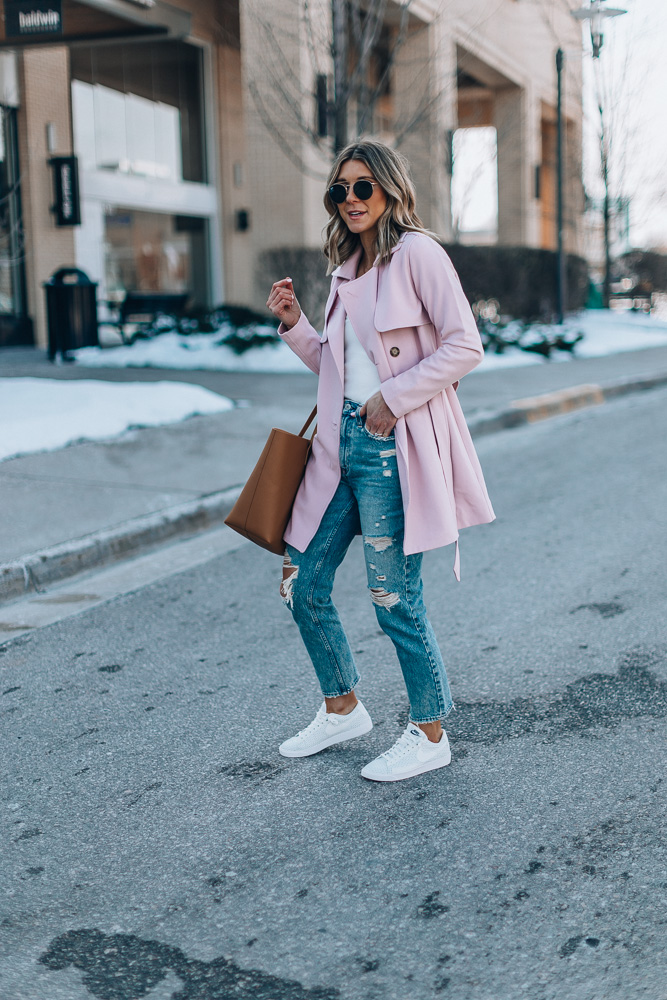 What other questions do you guys have about mom jeans? I think they're super flattering, comfortable and when you snag this pair from Abercrombie, they're very budget-friendly so you can try the trend risk-free! Looking for a pair with no rips – this is the exact same pair without the distressing!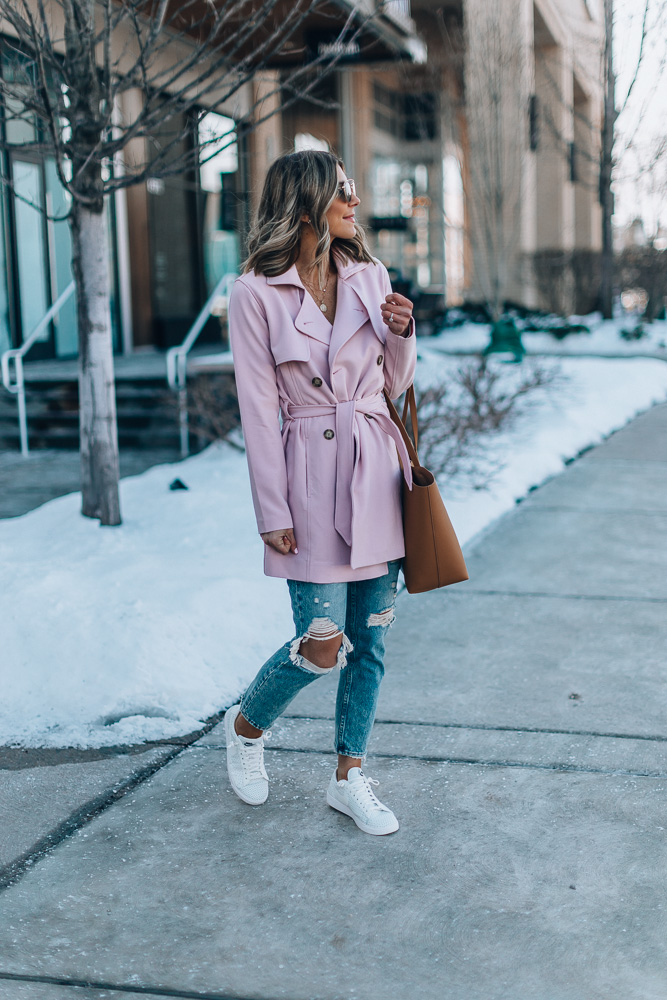 Becky xx
Outfit details:
Blush Pink Trench (wearing size small) // Distressed Mom Jeans TTS (wearing size 26) // V-Neck Bodysuit (wearing size small) // Sneakers // Tote

A big thanks to Abercrombie for sponsoring this post!