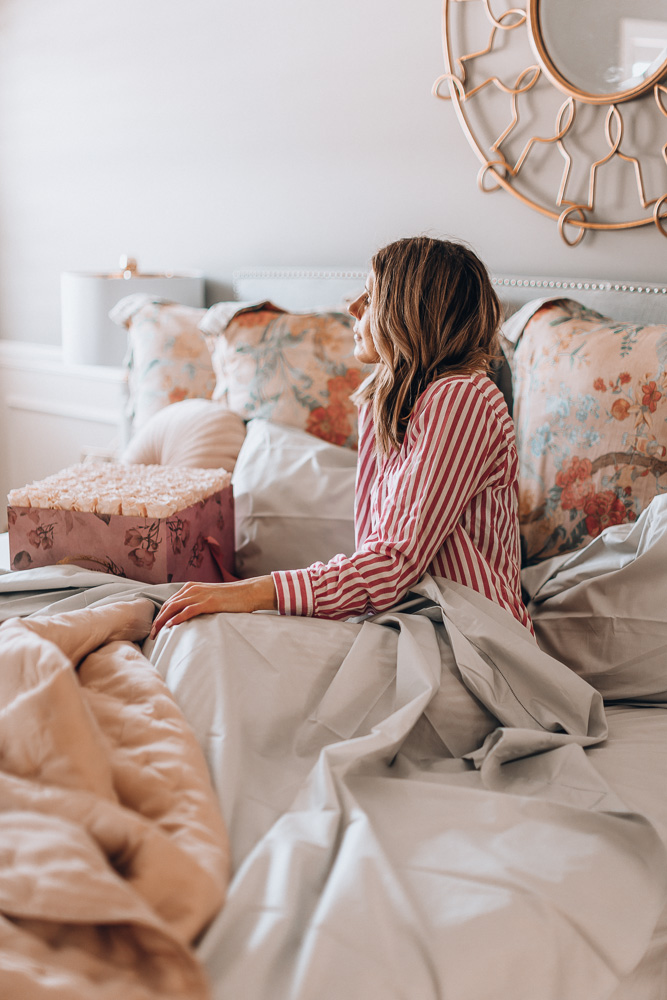 We're officially home from vacation and I'm so happy to be sleeping in my own bed again. Don't get me wrong, going on vacation was amazing and The Four Seasons resort where we stayed was fabulous, but is there anything like your own bed? I don't think so. I'm even more excited than usual because before we left I refreshed our bedroom a bit. I think it's fun to be able to switch things out and make your room feel new again without doing a major overhaul. Here are a few quick ways to do it yourself!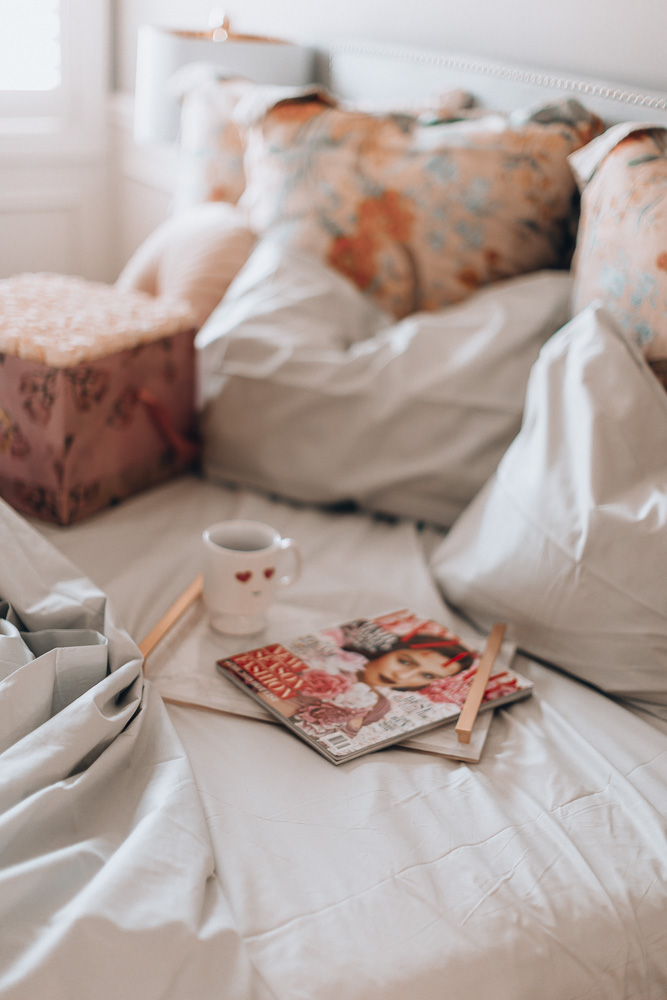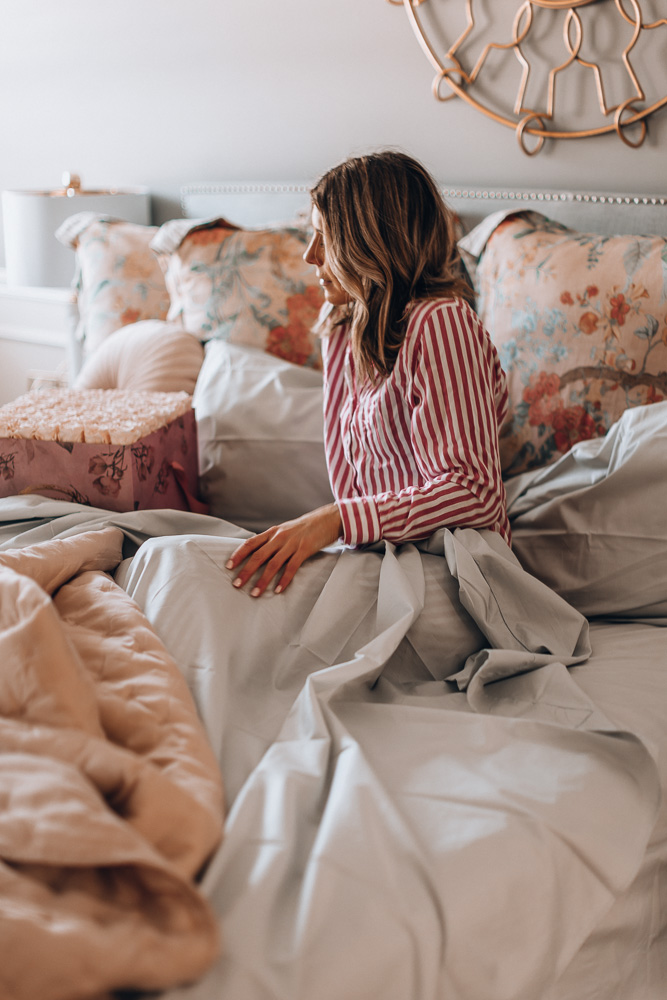 Luxury sheets
I have to rave about the luxury sheets I got from Bloomingdale's. They're so soft, I honestly feel like I'm laying on a cloud. Swapping out your sheets, or any of your bedding for that matter, is such an easy way to make your room feel completely updated. And Bloomingdale's has such an amazing luxury selection. Bedding isn't a place I like to skimp, so although it might be an investment, I think it's one worth making.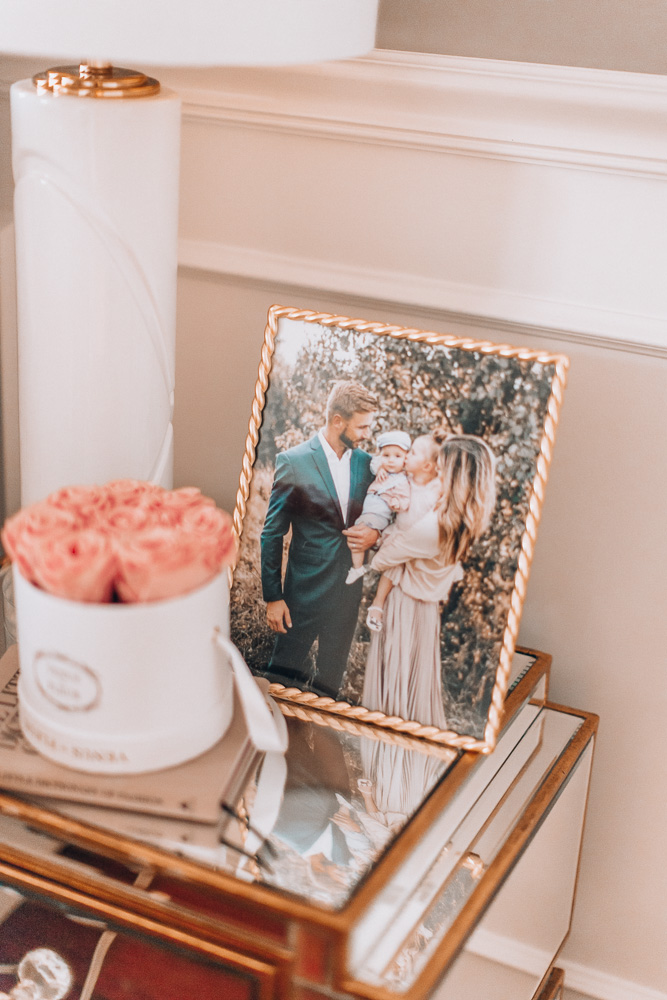 Photos
Swapping out photos is probably the easiest and most affordable way to refresh your bedroom. I like to keep several photos in the back of each frame so I can easily switch things out with the season. Once enough time goes by I'll replace all of them, but having lots of family photos throughout our room and house is one of my favorite ways to make it feel cozy.

Bedside lamp
Maybe your style has evolved a bit since the last time you decorated. If so, I recommend picking out new bedside lamps. For some reason, bedside lamps are one of the first things I notice when I walk into a room. Luckily they're easy to switch out. Or, if you still like the base, maybe try a new shade before completely swapping the whole lamp.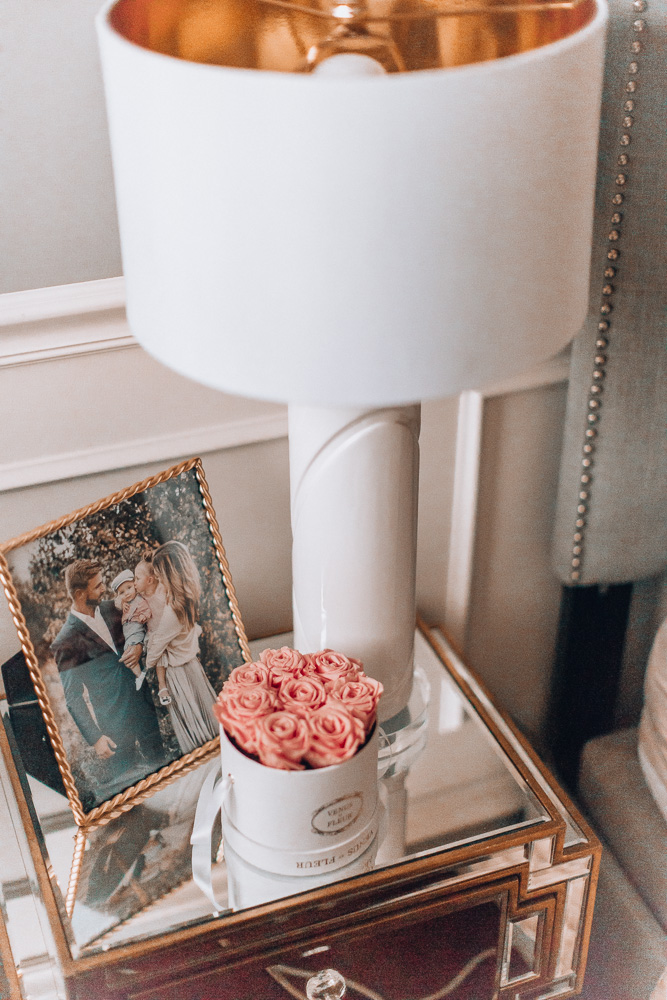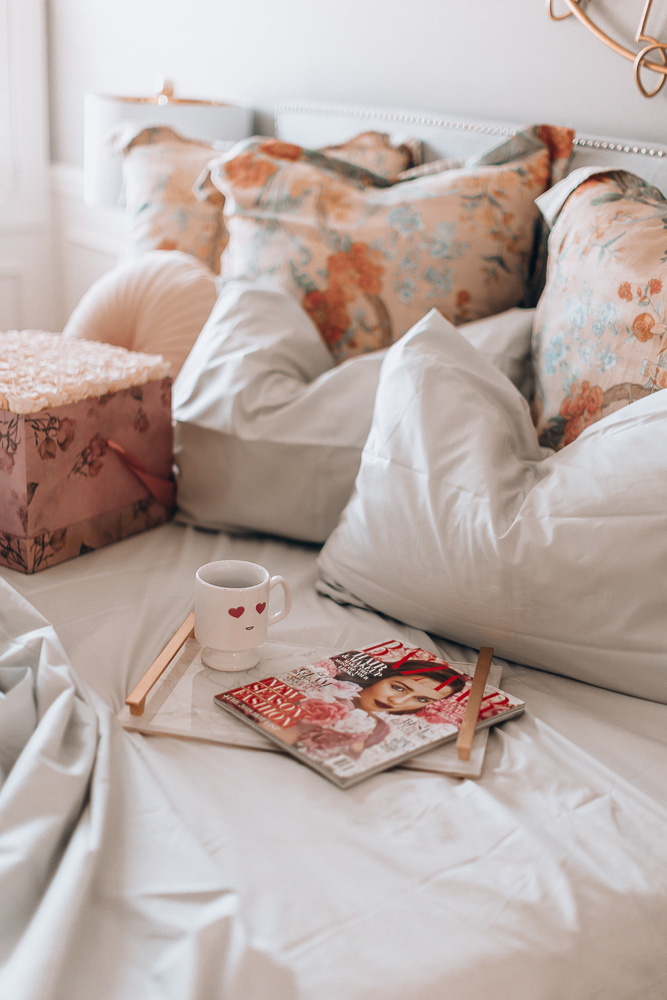 Accessories
Simple accessories like candles or books are a great way to quickly update a room. Pick up a Diptyque candle to go with your new luxe bedding or a few Chanel coffee table books to stack on your nightstand. It's these small details that make any room feel stylish, in my opinion!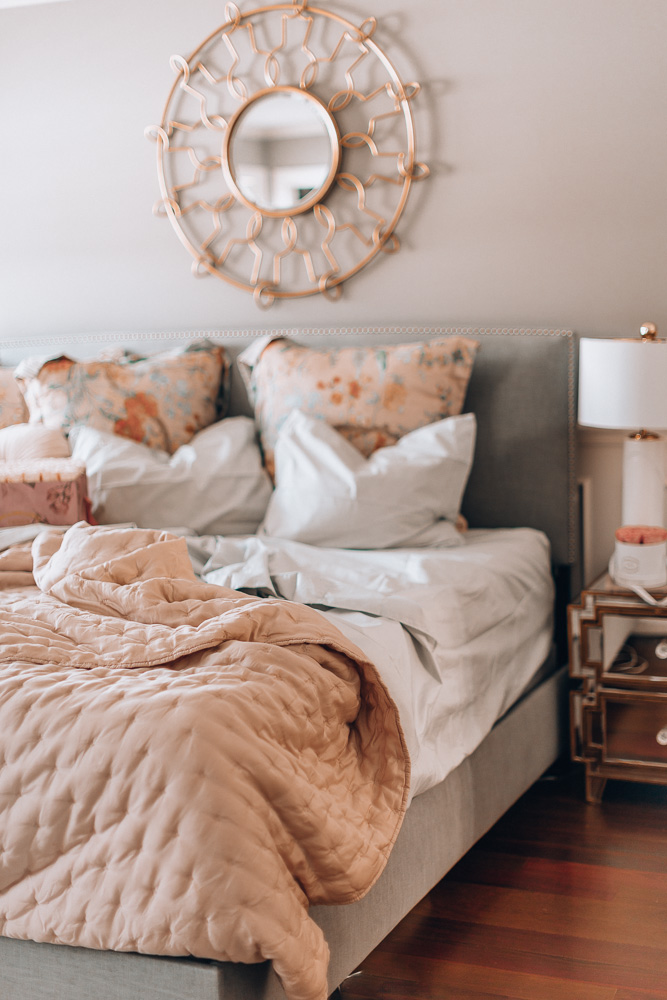 Refreshing your bedroom doesn't have to feel like a major project! Hopefully these tips make it feel really doable and easy. What do you do when you want to refresh a room?
Becky xx
SHOP THE POST


A big thanks to Bloomingdale's for sponsoring this post!