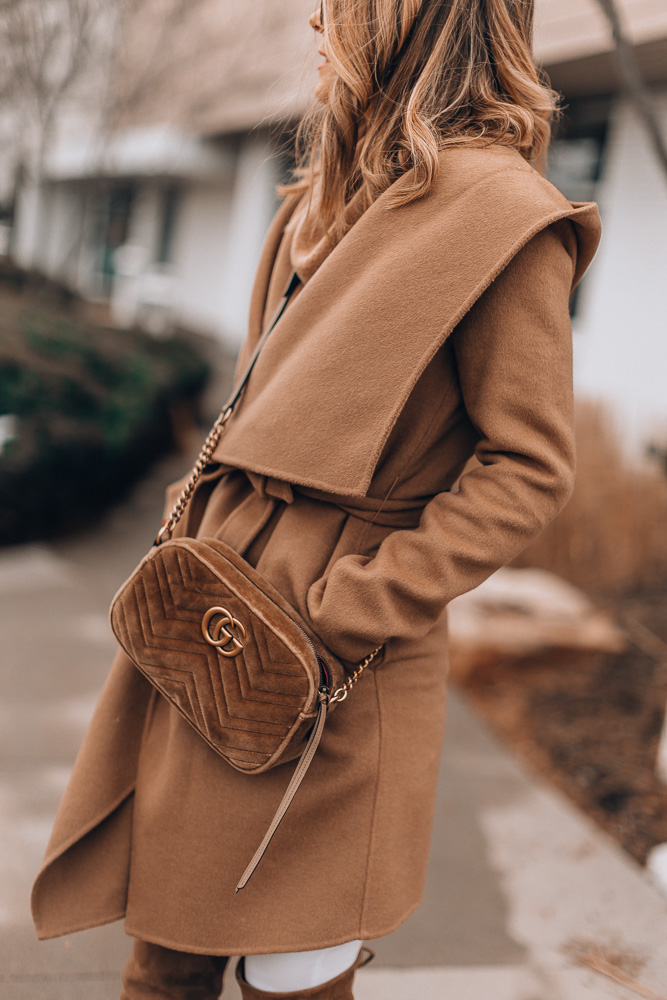 Everywhere you look this winter, you're seeing camel. Sweaters, boots, scarves, coats – all in that lovely soft brown color. Because I'm a gal who appreciates neutrals, I knew I had to pick up this camel coat from Bloomingdale's. Bloomingdale's is a frequent go-to of mine for anything, but when I spotted this Soia & Kyo coat, I knew I had to have it. If you're debating on a camel coat of your own, let me tell you why this is an amazing option – plus a few styling tips.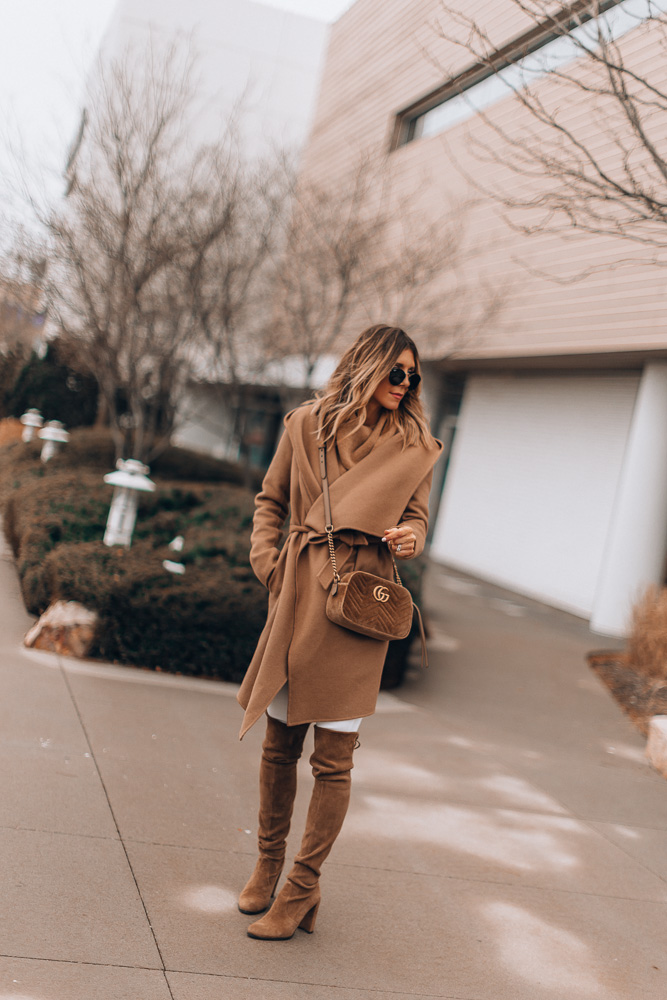 Neutral goes with everything
You can never go wrong with neutral when investing in a wardrobe staple like a wool coat. This way, no matter what you're wearing, you can always reach for this coat. It can be fun to get trendy with prints and bright colors, but at the end of the day, neutral goes with everything, so make sure to always have a camel coat like my Soia & Kyo pick in your closet.
You can see I went double time with the camel color for this look and wore brown OTK boots, but even if they were black or a print, this coat would still work every time.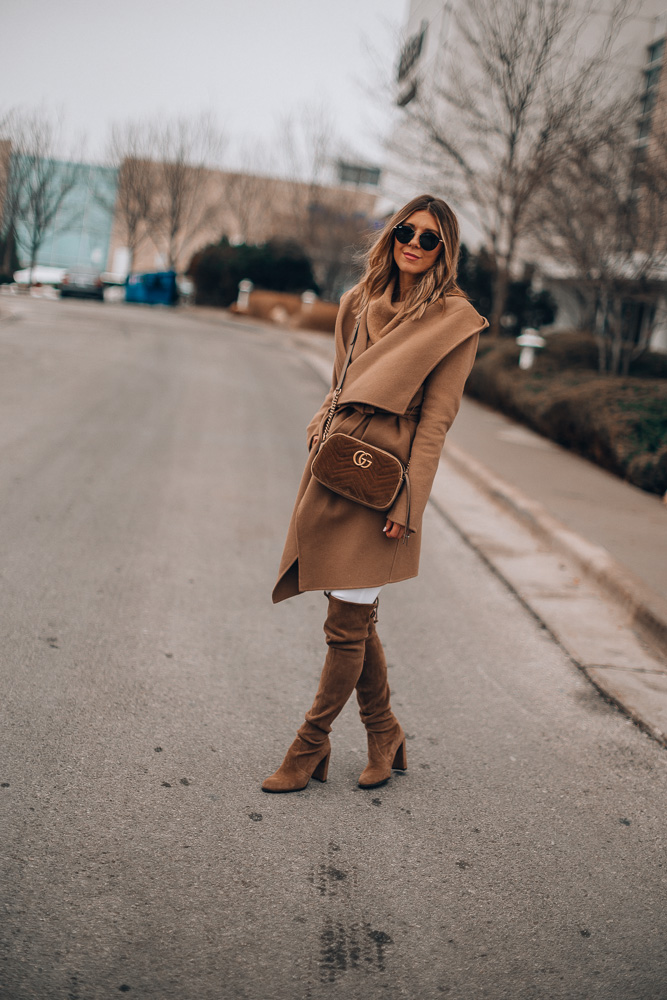 I also love it paired with jeans and pumps.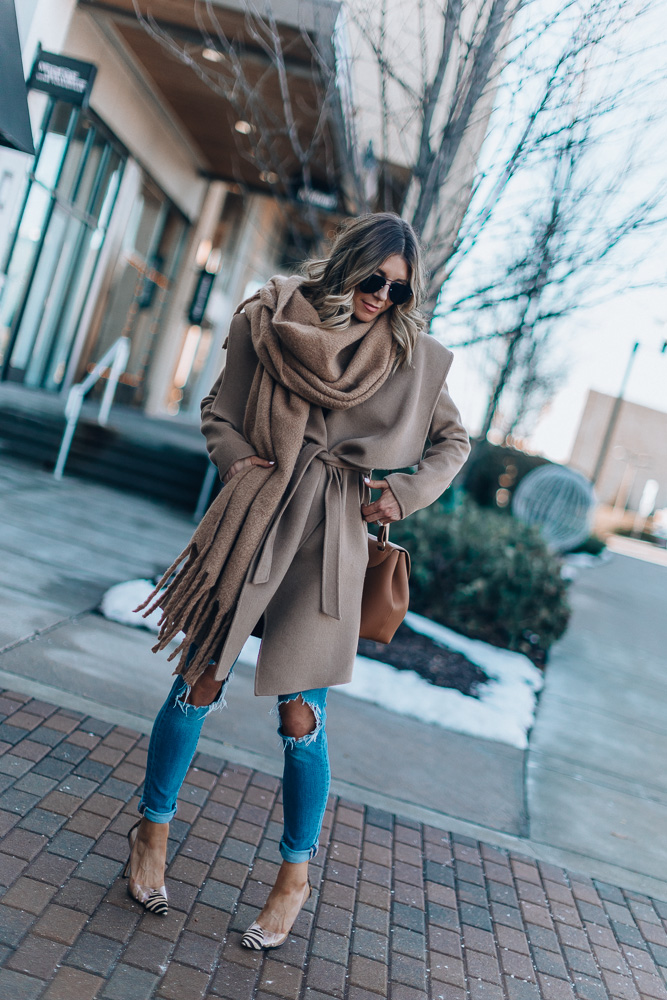 Versatility
This coat can be worn so many different ways! Three ways actually.
First, you can style it like I did using the belt to cinch the waist. I like to go this route to avoid looking too bulky but Soia & Kyo knew what they were doing when they designed this coat because even without the belt it lays so nicely. Second, you can leave it open and let the oversized collar be the star of the show. Or, third, there's actually a small piece of hardware under the collar that buttons, which holds the coat closed. Because the collar is folded up when you wear it this way, it looks like a completely different coat! You basically get three coats for the price of one.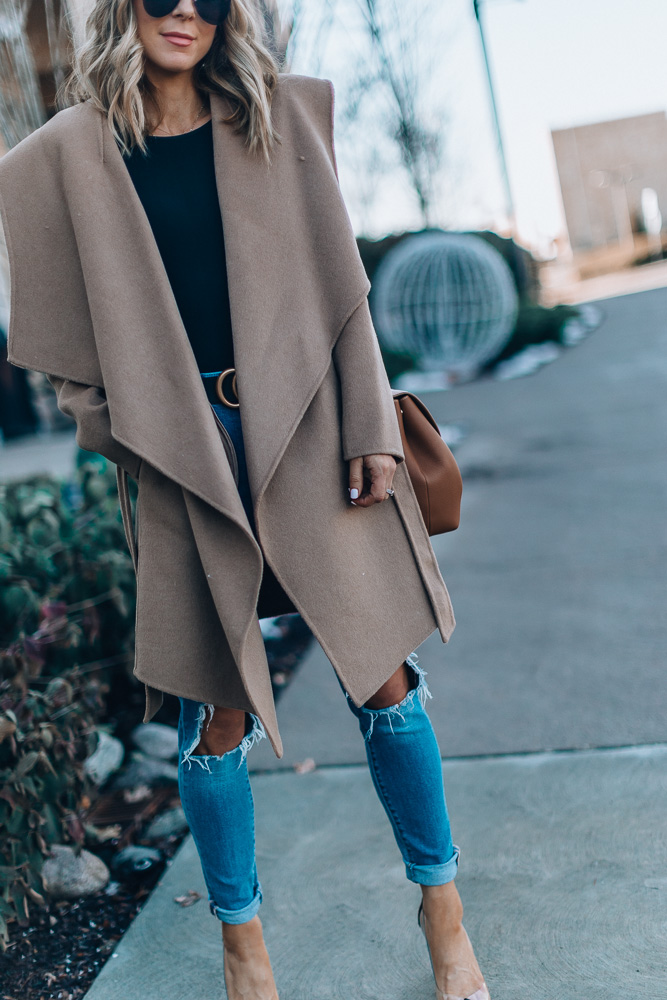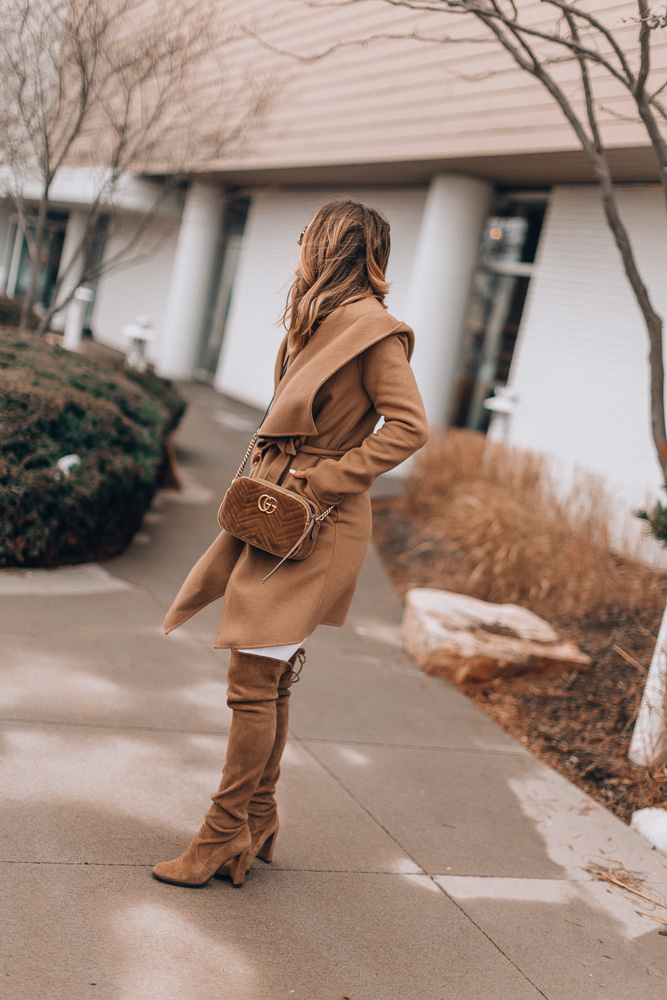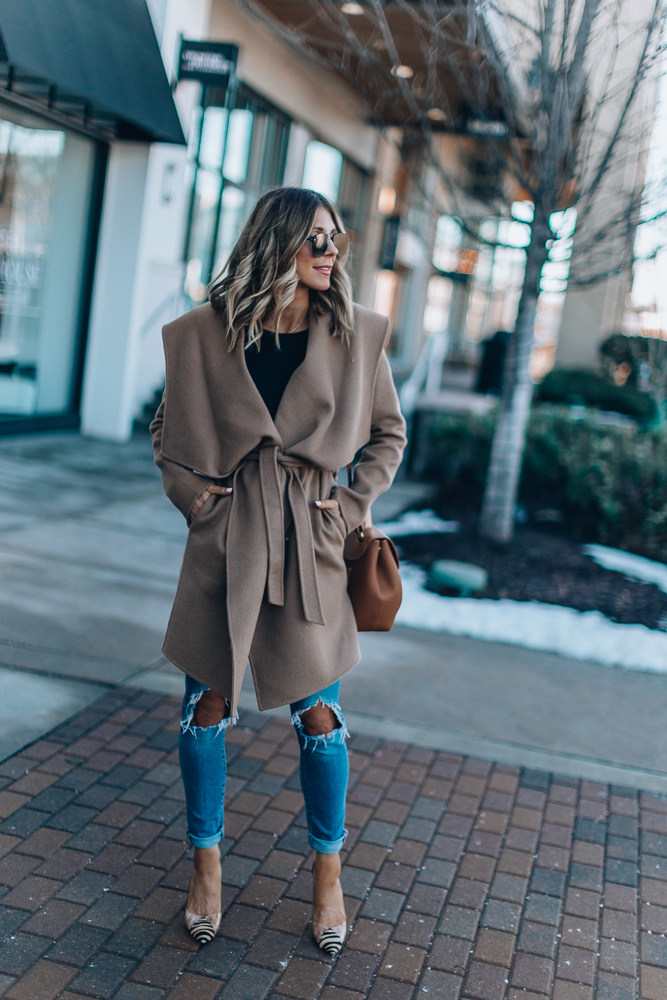 A classic wool coat never goes out of style
Between the transformative styles you can do with this coat and the neutral color, it will always be in style. That's what I love about a good, high-quality wool coat – it'll never be out of fashion. You'll be able to wear it for years to come with dresses, trousers, jeans, OTK boots, booties – anything, which is why I love it so much.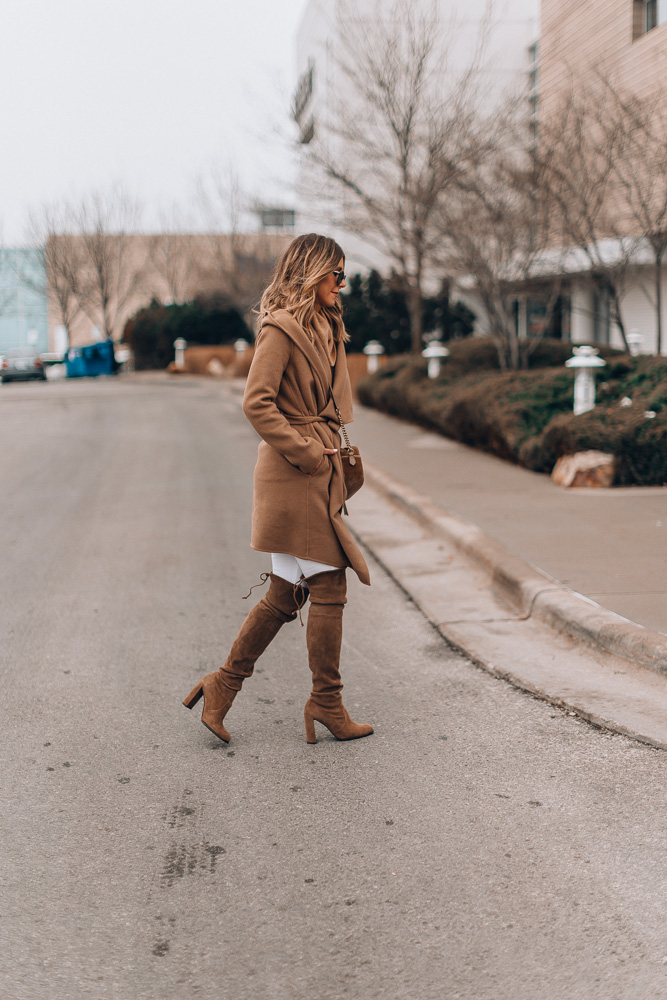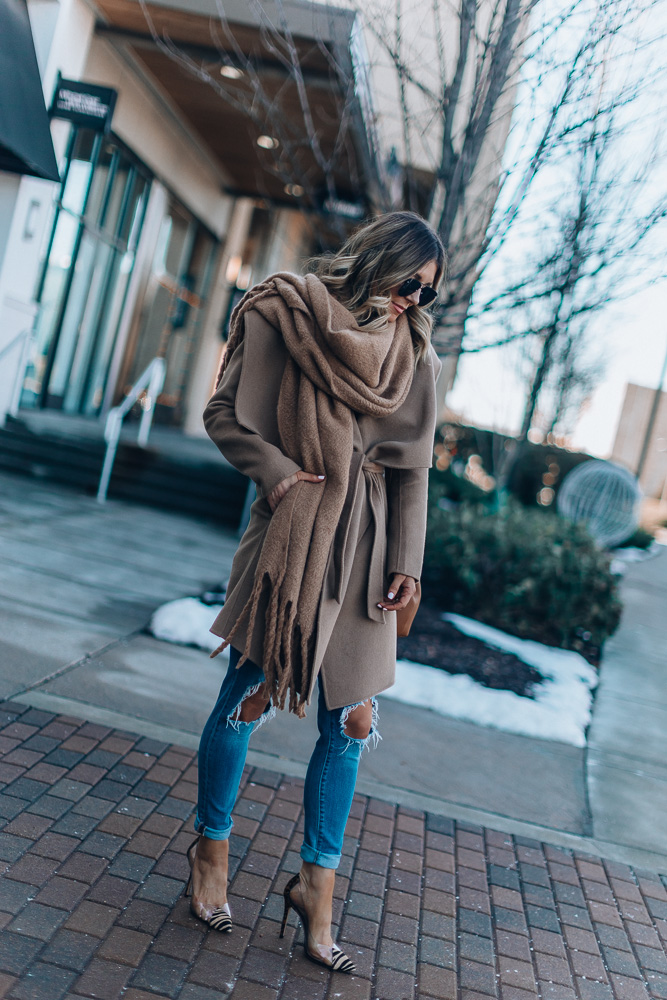 Do you have a classic camel wool coat hanging in your closet? If not, you need to get to Bloomingdale's to check this one out!
Becky xx
Outfit Details
Soia & Kyo Wrap Jacket TTS // OTK Boots here and similar here for less // Sweater Turtleneck

A big thanks to Bloomingdales for sponsoring this post!