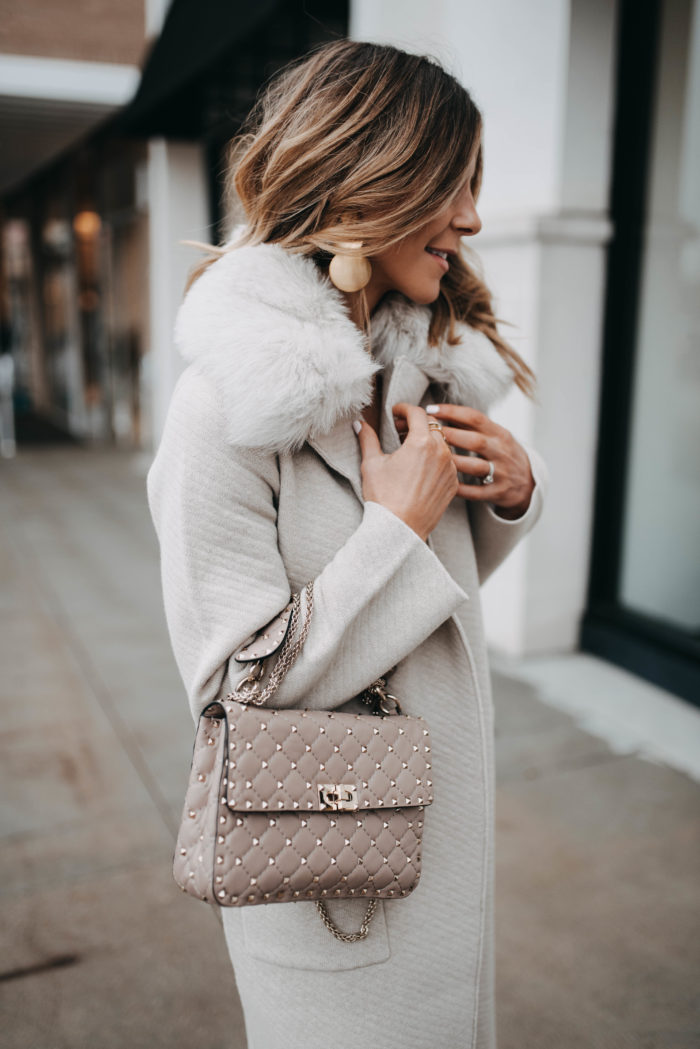 One of my favorite things about the holiday season, which should come as no surprise, is putting together holiday looks. I like to keep things chic and classic that still feel like the holidays, so I like to reach for classic brands. This is where St. John comes in. St. John is a quintessentially American brand perfect for the style I'm after this winter. Their knits and core pieces can make any outfit feel extra chic, which is why I styled two different looks depending on what vibe you're after.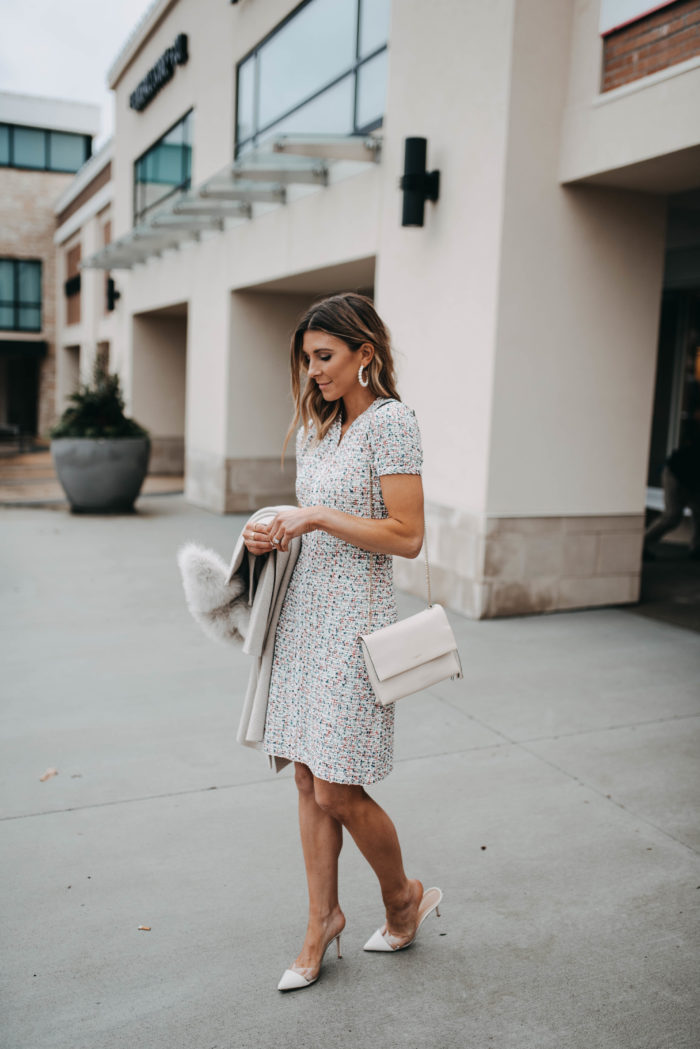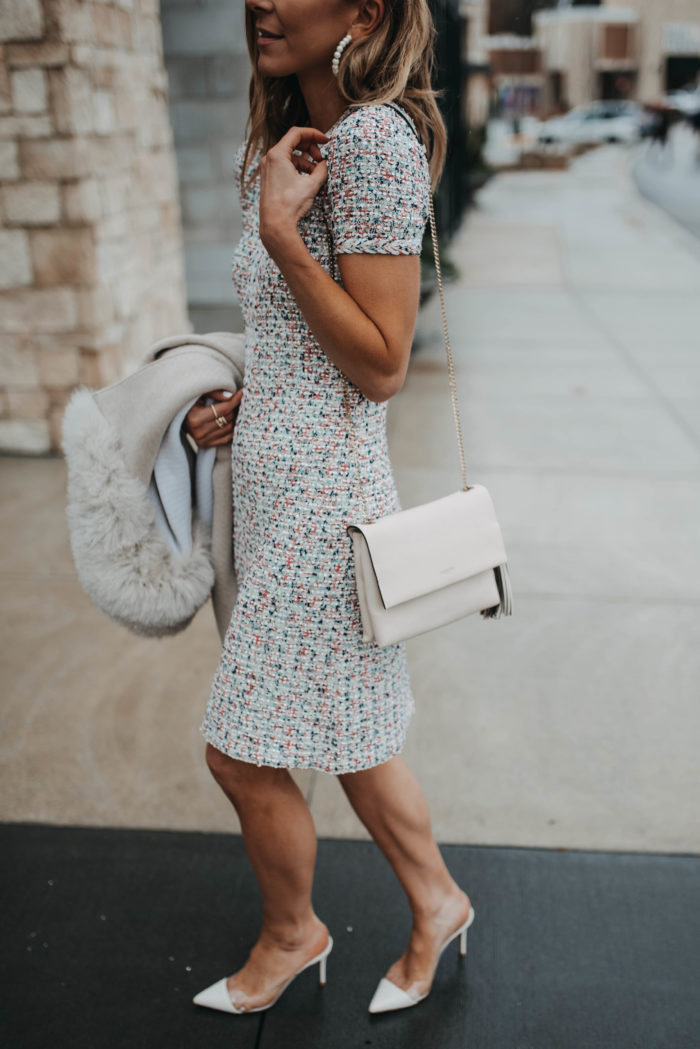 Look 1: A-line Dress
This dress and coat combination is a match made in heaven. The coat is super luxe with its fur collar and quilted twill. It's a statement piece for sure, but one that can be worn dressed up or worn more casually. You can detach the fur collar for a more simple office look and then add it back on for an evening out.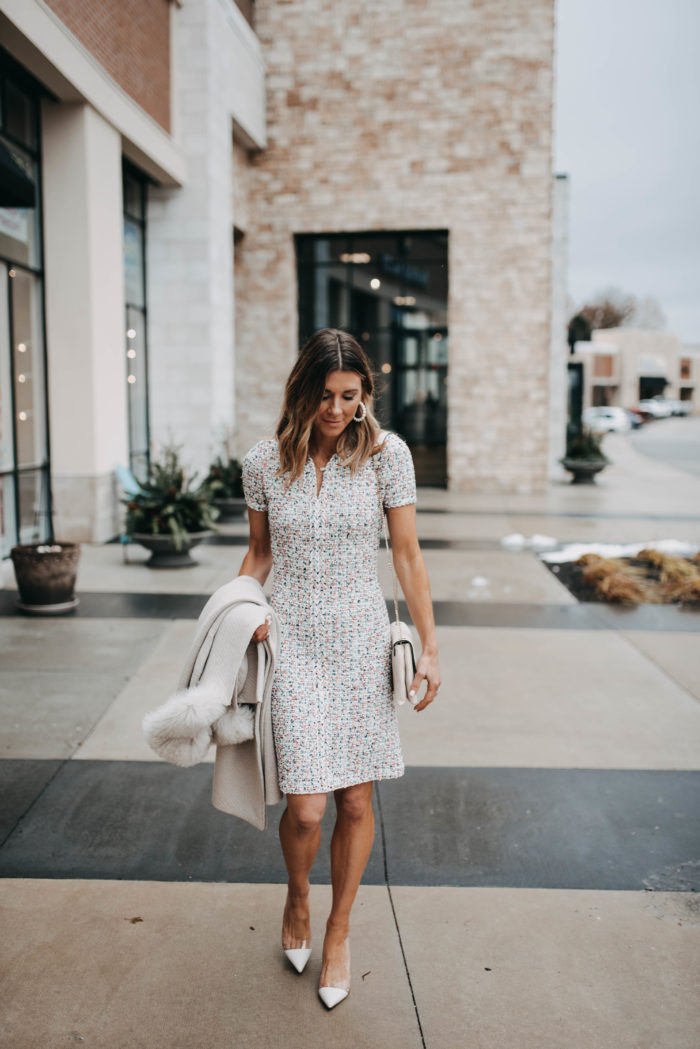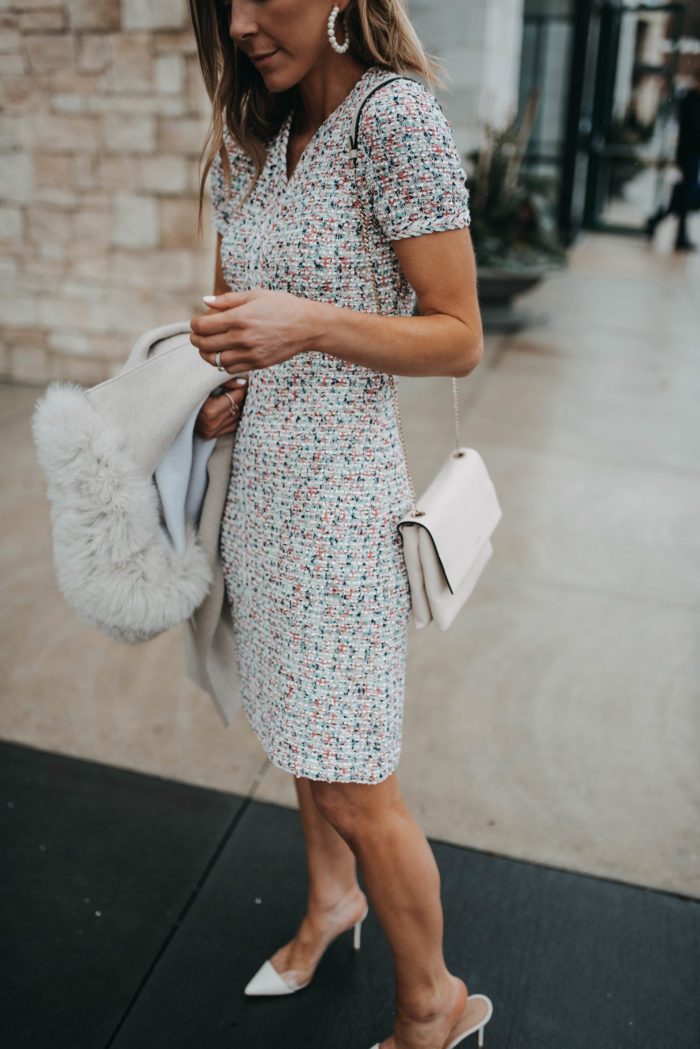 The dress is stunning and my perfect combo of color and neutral. The woven fabric has specks of pinks and blues, but because the base is a cream color it still comes across as soft and not too loud.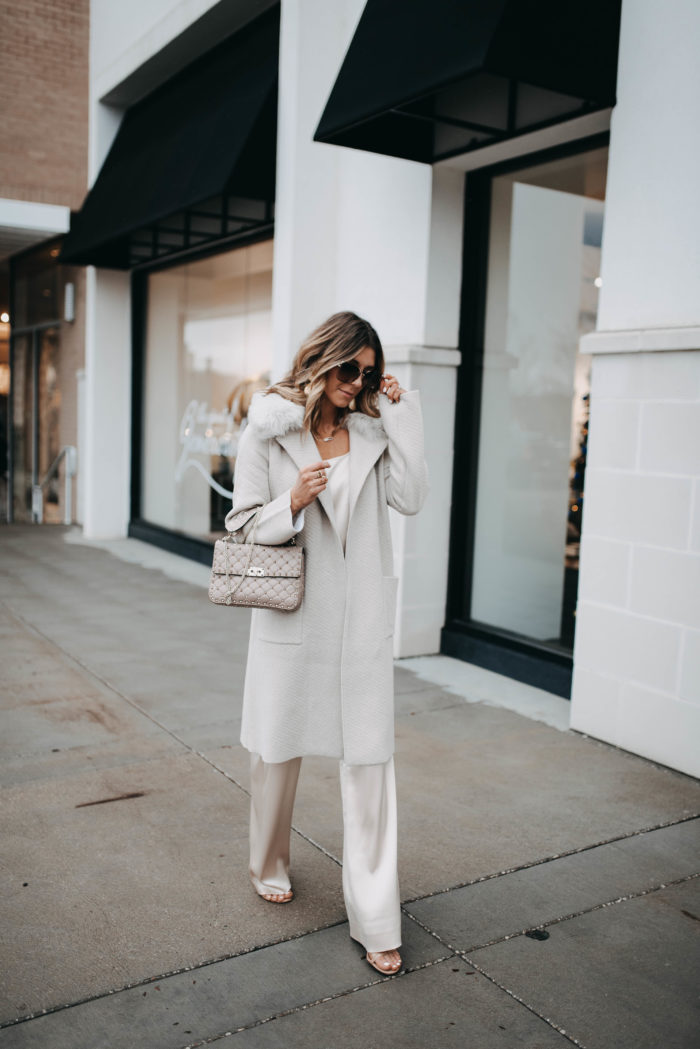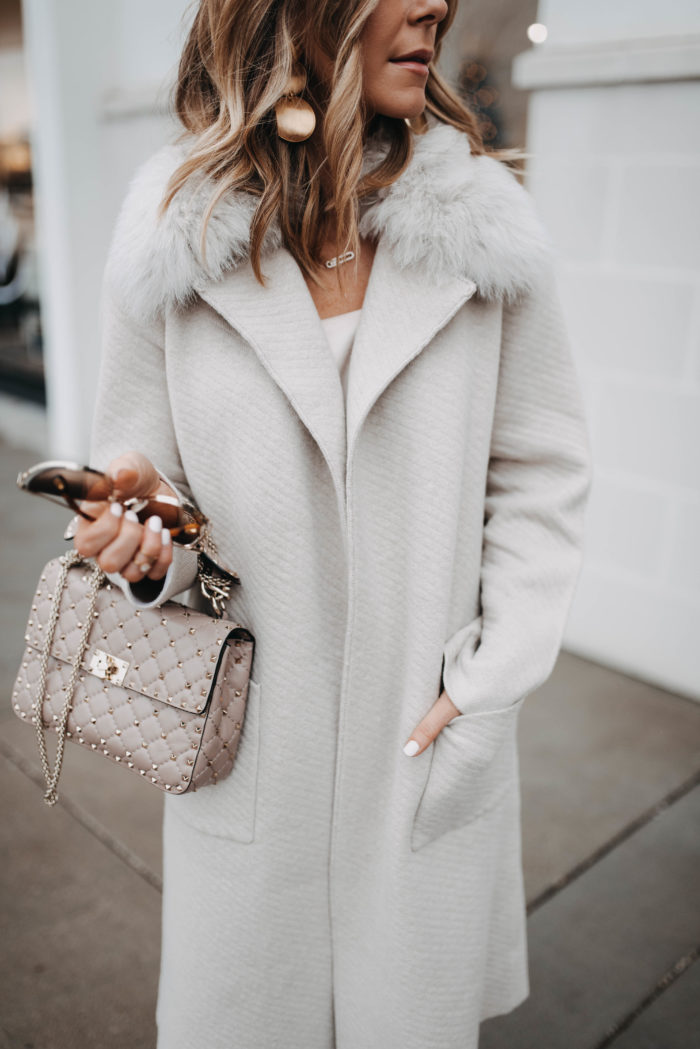 Look 2: Satin
I don't think I've ever felt anything as smooth as this liquid satin pant and top set from St. John. The champagne color makes for an amazing monochrome look, which I love to do for the holidays. And champagne really is the ideal color for this time of year, don't you think? It's topped off perfectly by the same quilted twill jacquard coat. This coat will never get old, I promise.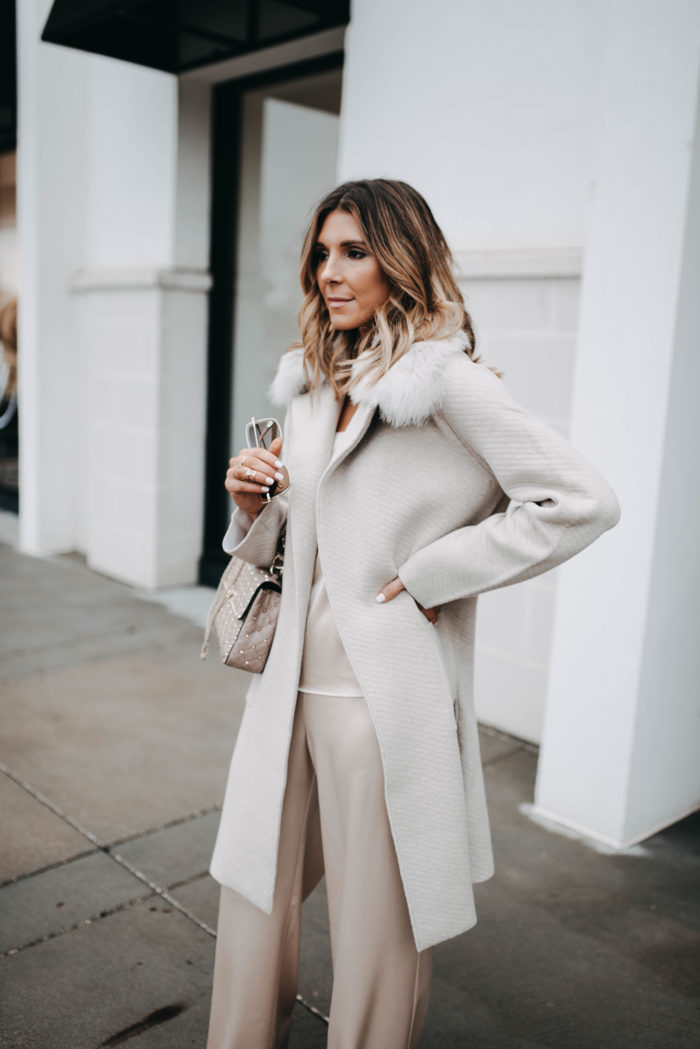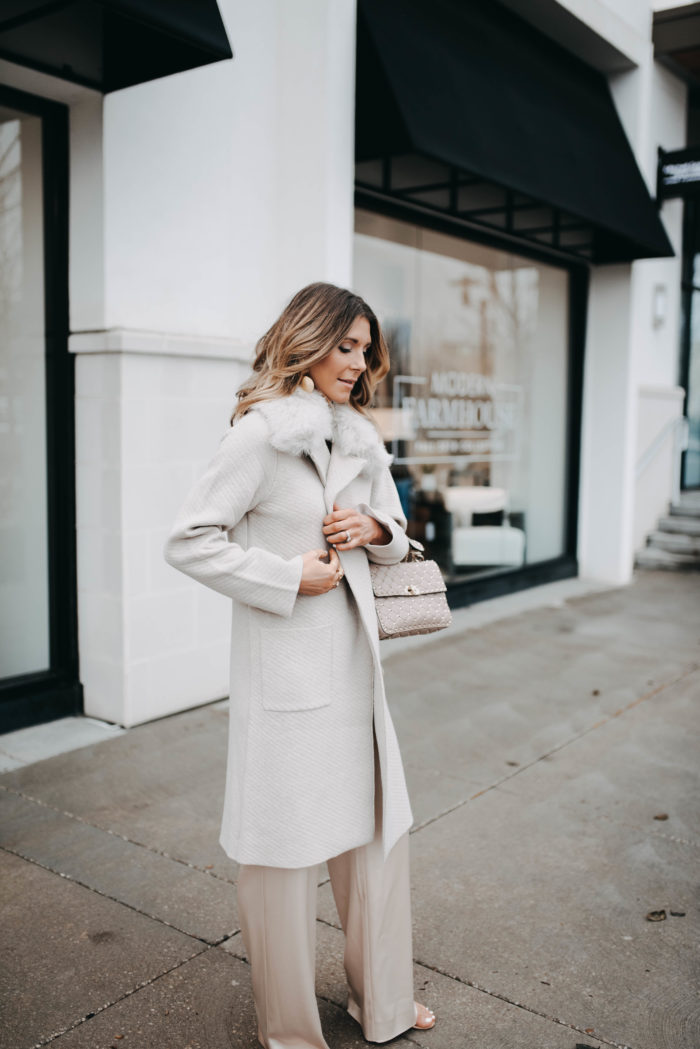 What's the one piece in your closet that perfects your holiday look?
Becky xx
St John Outfit Details
St John Coat // Dress // Satin Pants //  Top //
A big thanks to St John for sponsoring this post!