There's no denying that teddy coats are all the rage and "the" fall/winter coat. They come in so many different styles, cuts and colors it can be hard to pick just one. If I had to choose my favorite though, this year, it would definitely be this short bomber style option.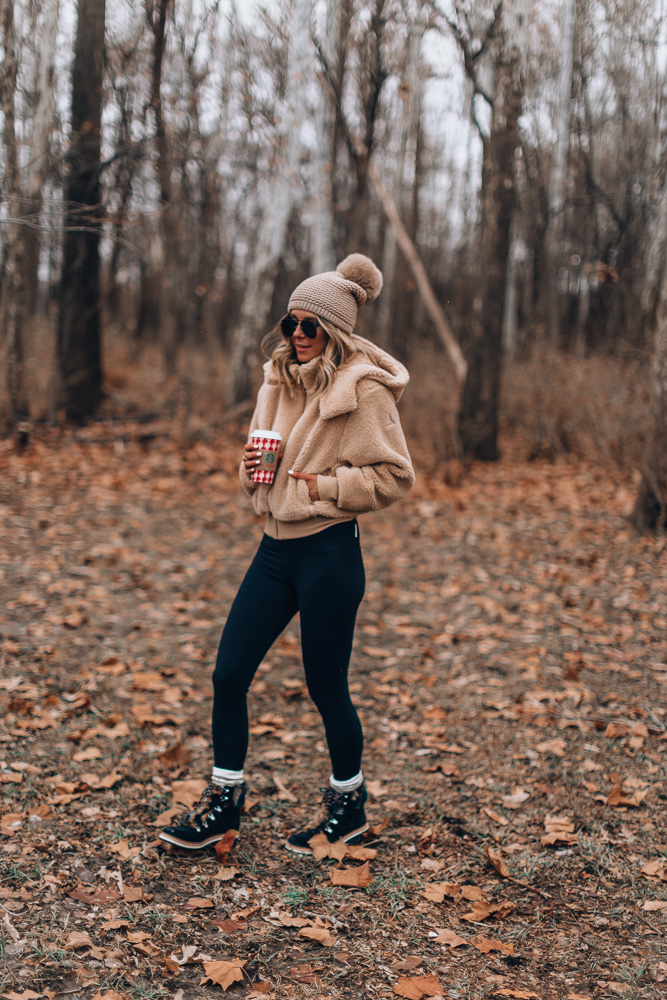 One of the things I can be most picky about when it comes to finding the ideal teddy coat is the color. Well, I definitely found the right shade of brown with this one. It's not too dark, not too light and I'm loving it.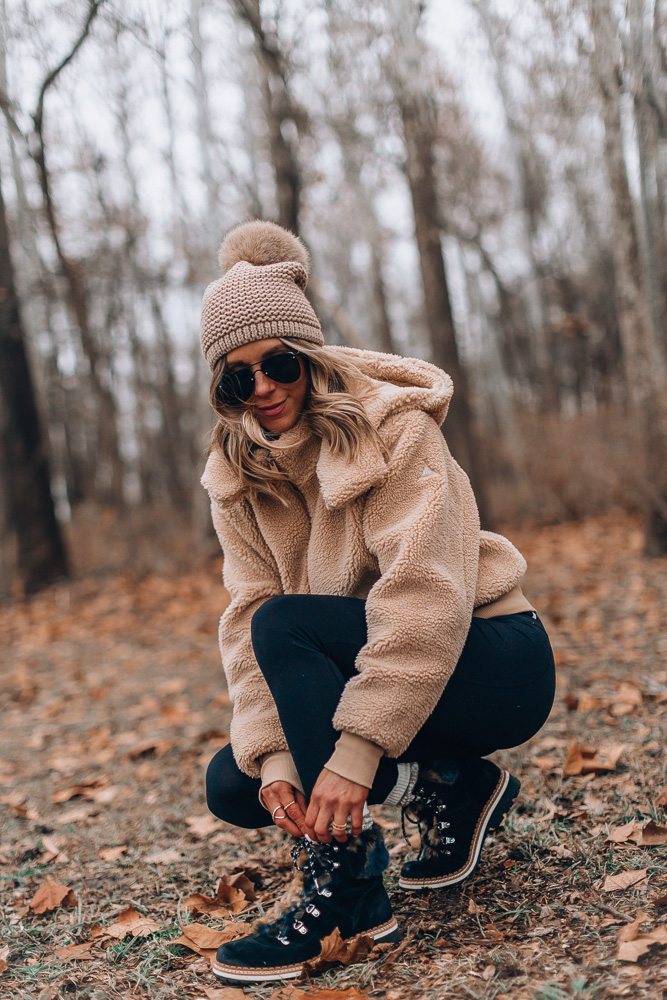 I also think I'm more drawn to the short option right now because it's easier to wear as a casual everyday coat. Longer teddies are great, but they feel more appropriate for when I'm dressed up or at least wearing jeans and a blouse. This bomber style I can throw on with my workout clothes or leggings and feel both comfortable and stylish. Plus, it's not as much of a statement, which I actually appreciate with certain looks.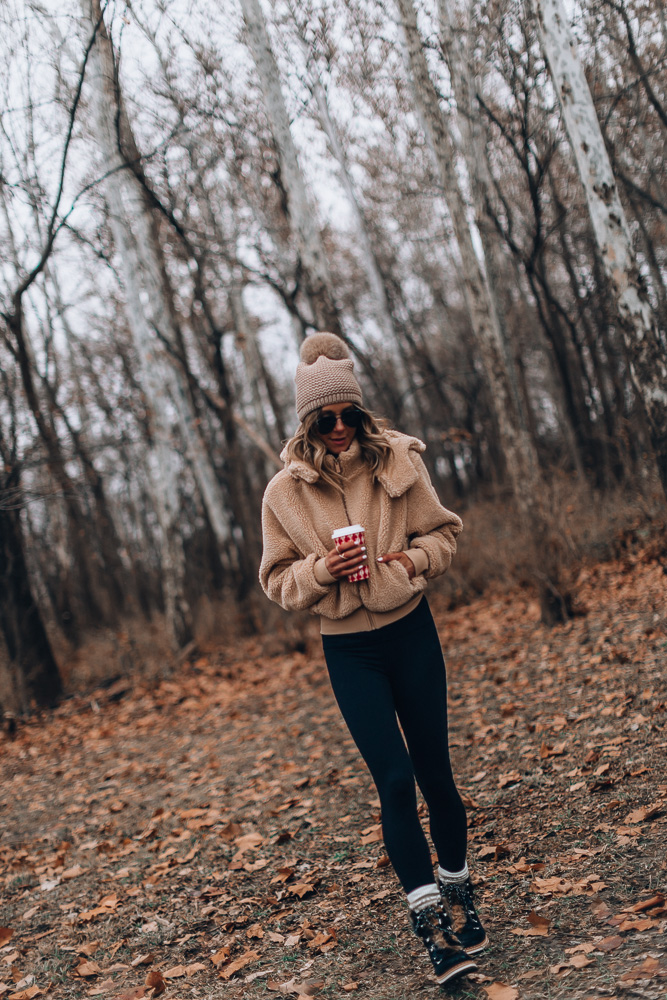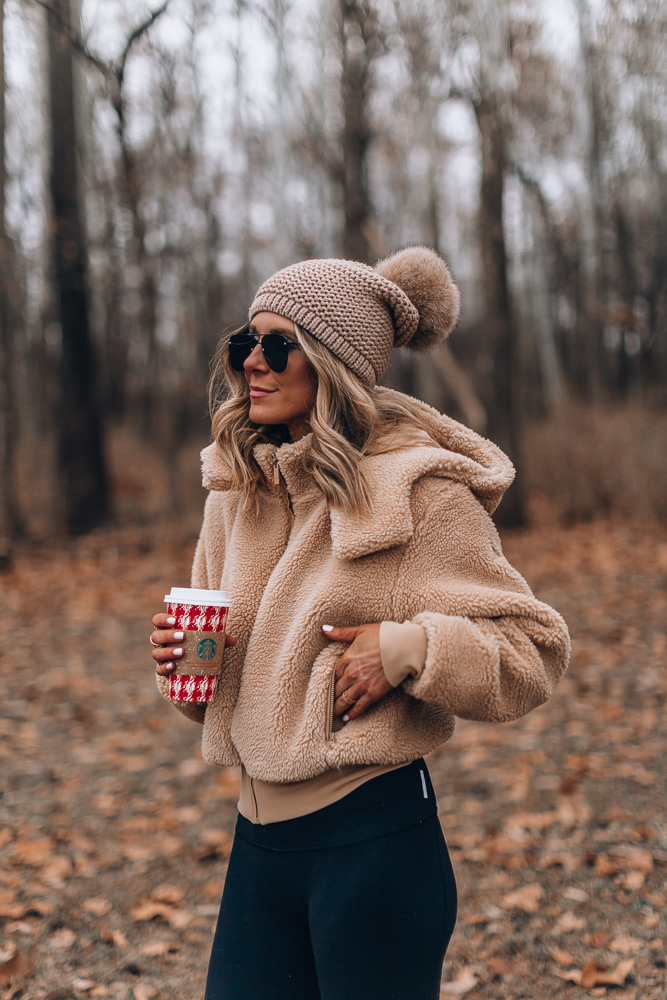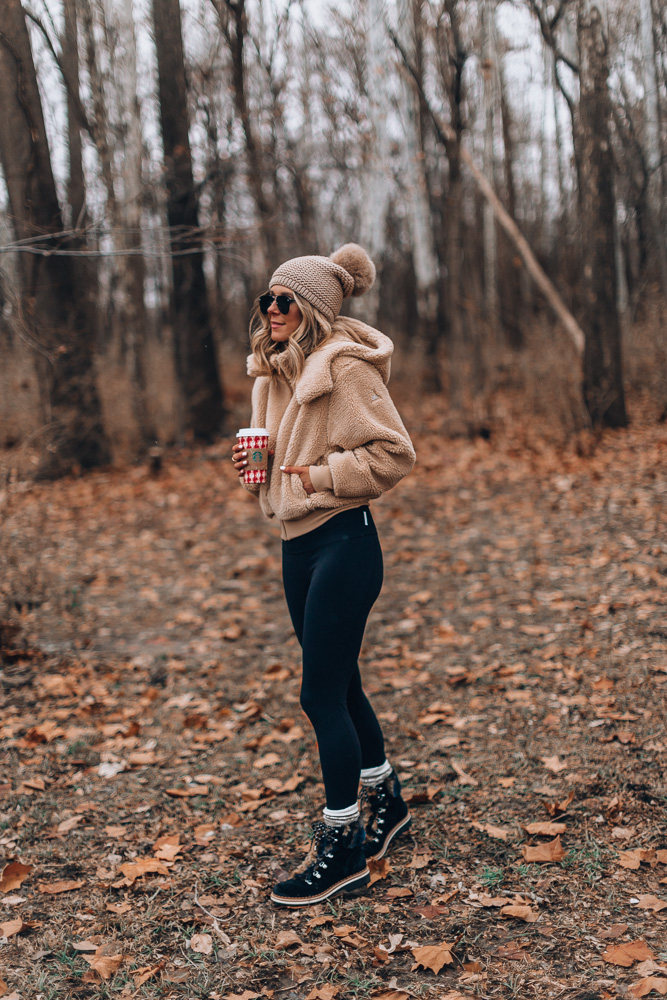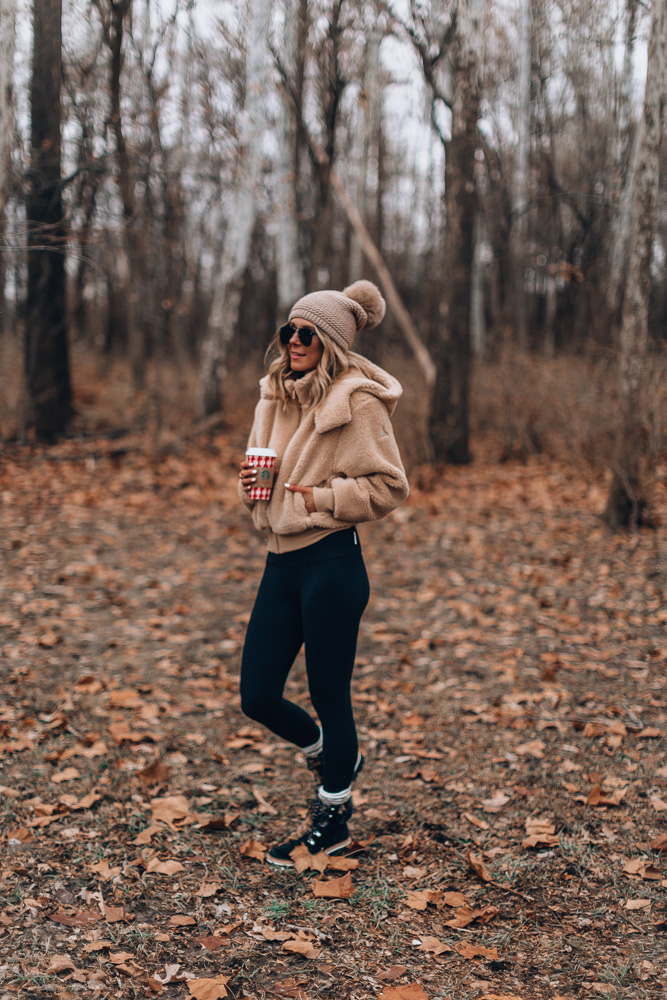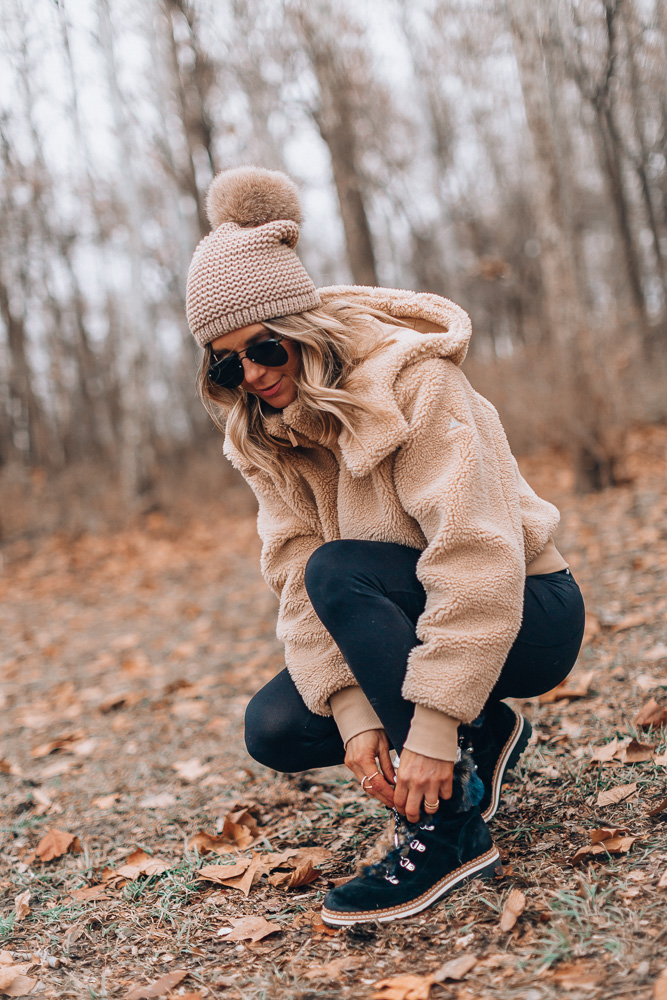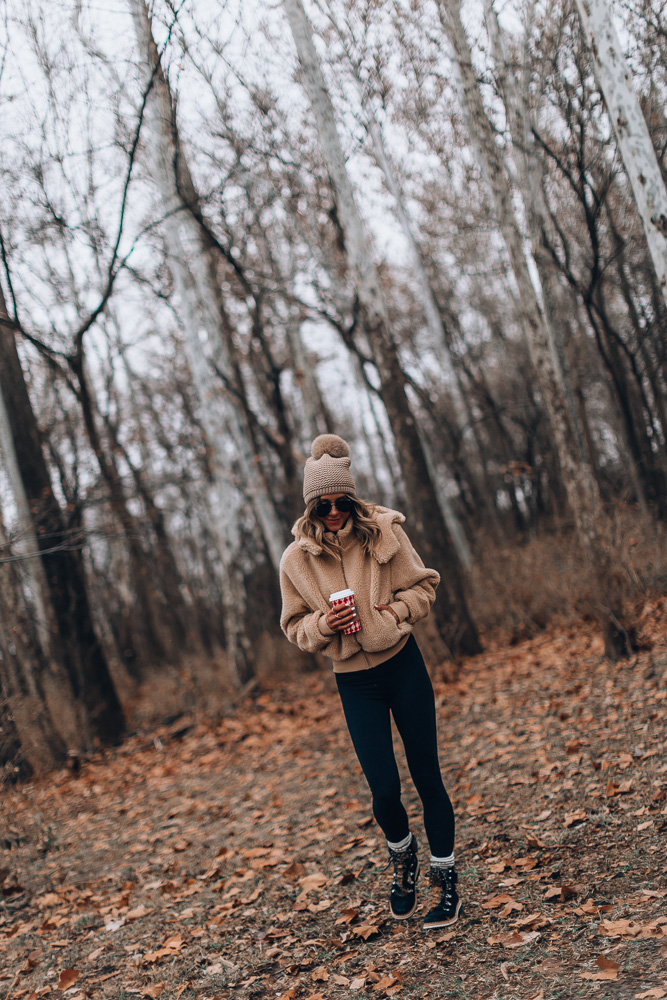 What are your must-haves when buying a teddy coat? I've pulled together and linked some other favorites so hopefully, you can find one if you've been shopping around! I know they tend to sell out fast, but these are all in stock.
Becky xx
Alo Teddy Coat and here (sizing runs big, wearing an XS, read sizing guide below) // Kyi Kyi Hat (similar here!)  // Zella Leggings // Boots similar here // Sunglasses

Alo Sizing Guide