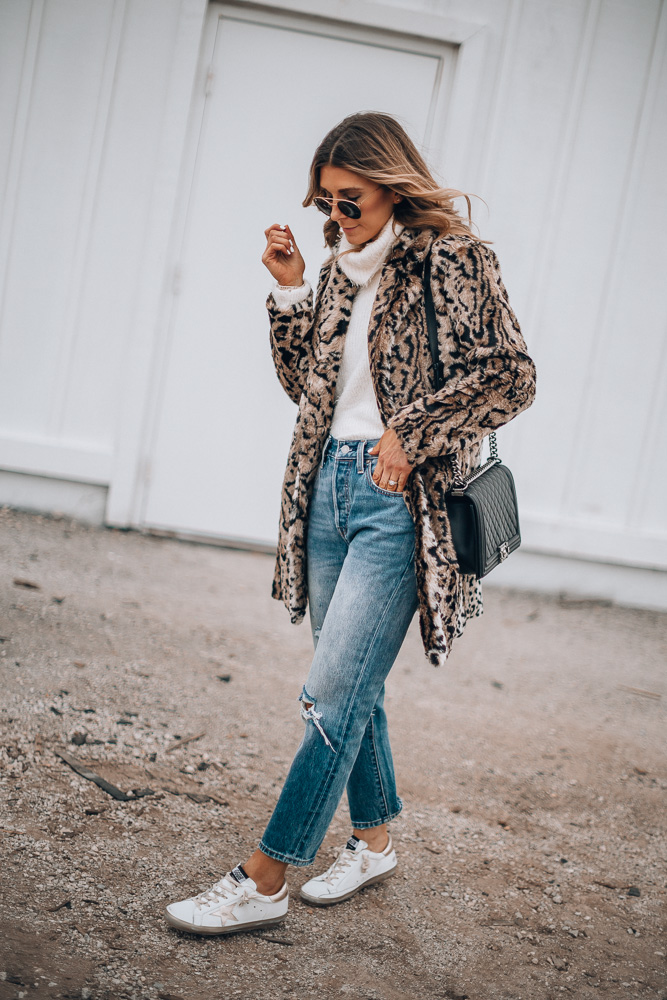 Something that might be a little misleading about bloggers or influencers is that we're all confident. Between having our photo taken all the time and sharing our lives on our websites and social media, I definitely understand why it looks that way. And while I can't speak for everyone, I can tell you I personally do not feel confident in myself all the time. On those days where I'm looking for a little boost, here a few things I try to focus on.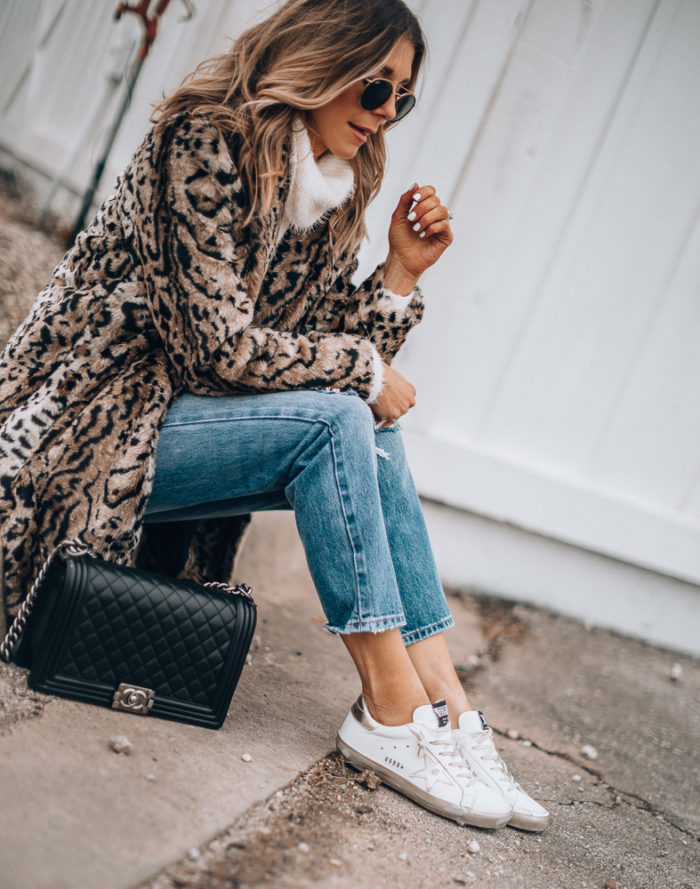 Positive affirmations
There's a lot of power in saying things out loud. Sometimes I'll start my day by repeating a positive affirmation to myself. For example, I might say something like, "I am enough and truly believe in myself." An affirmation doesn't have to be anything fancy. It can be anything you want it to be, just keep it positive!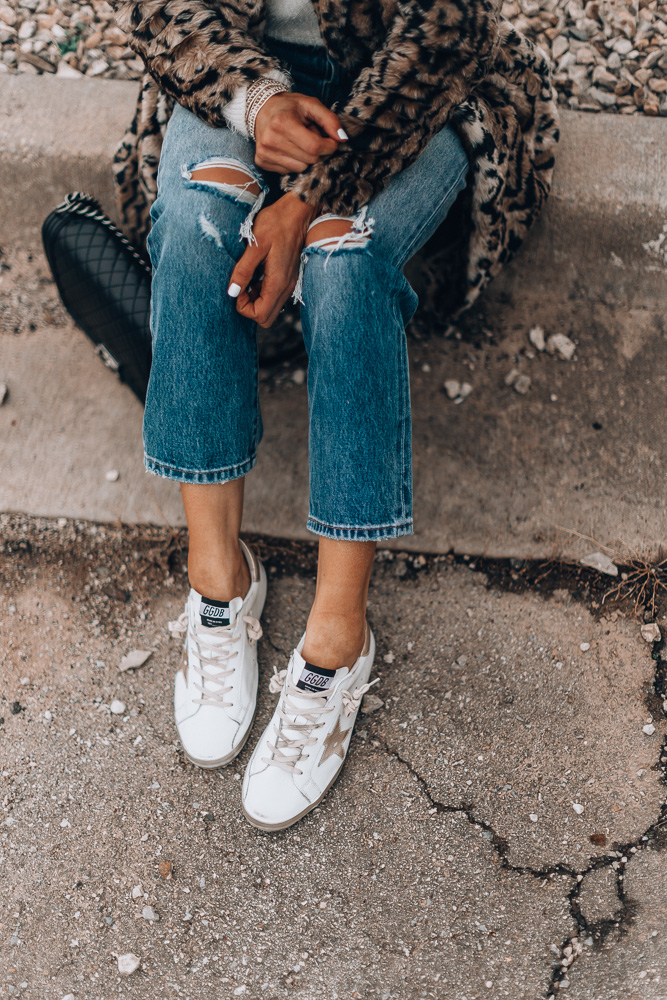 Wear things that make me feel good
Whether it's putting on my favorite pair of jeans, faux fur or my favorite accessory, wearing things that make me happy always boosts my confidence. Right now that means reaching for my favorite Victoria Emerson bracelet. Every time I wear it I just feel polished and stylish. I have a few different colors and get so many compliments everytime I wear it!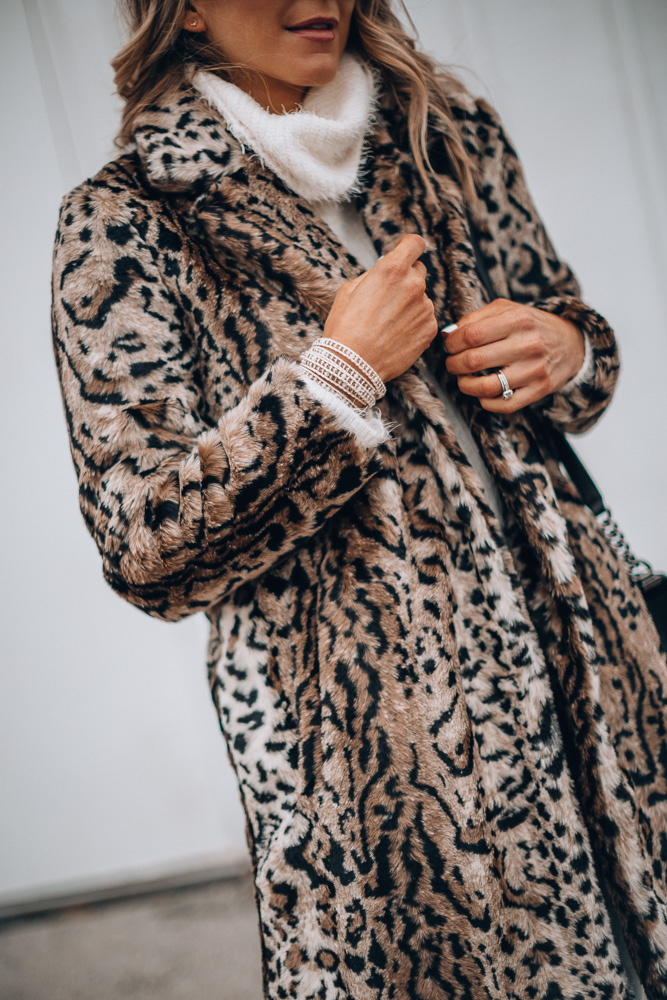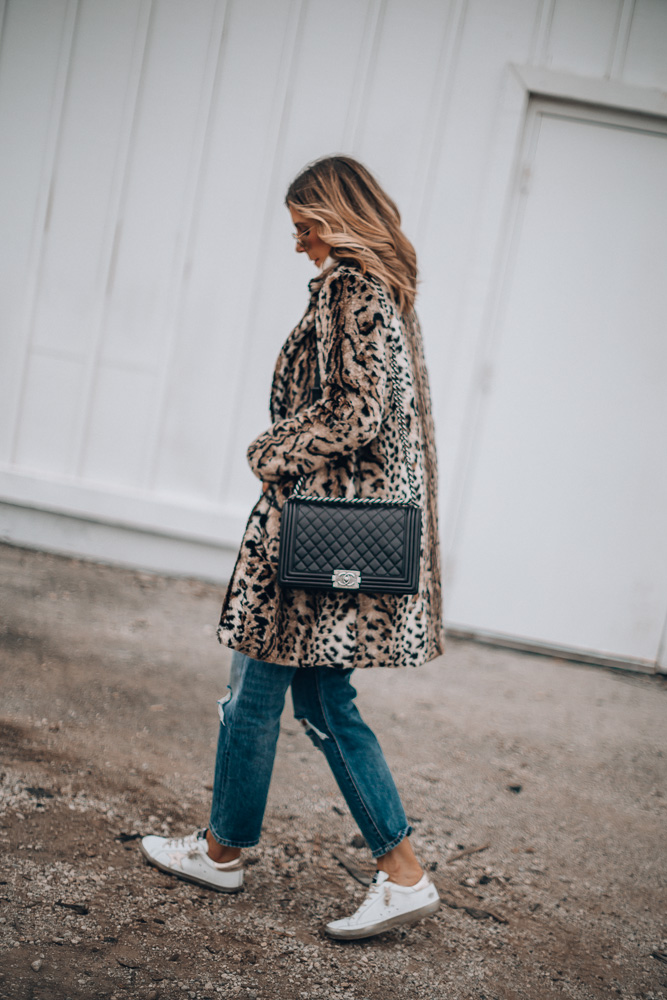 Taking care of myself
I've noticed over the years that the times I feel the least confident are usually when I'm nearing burnout. When I slow down and spend time taking care me – this includes eating right, exercising, spending quality time with my family and keeping up with my skincare routine – I feel strong and ready to take on anything.
How do you make yourself feel more confident?
Becky xx
Outfit Details:
Victoria Emerson Wrap Bracelet // Golden Goose Sneakers // Leopard Faux Fur Coat // Eyelash Sweater 

Sponsored by Victoria Emerson