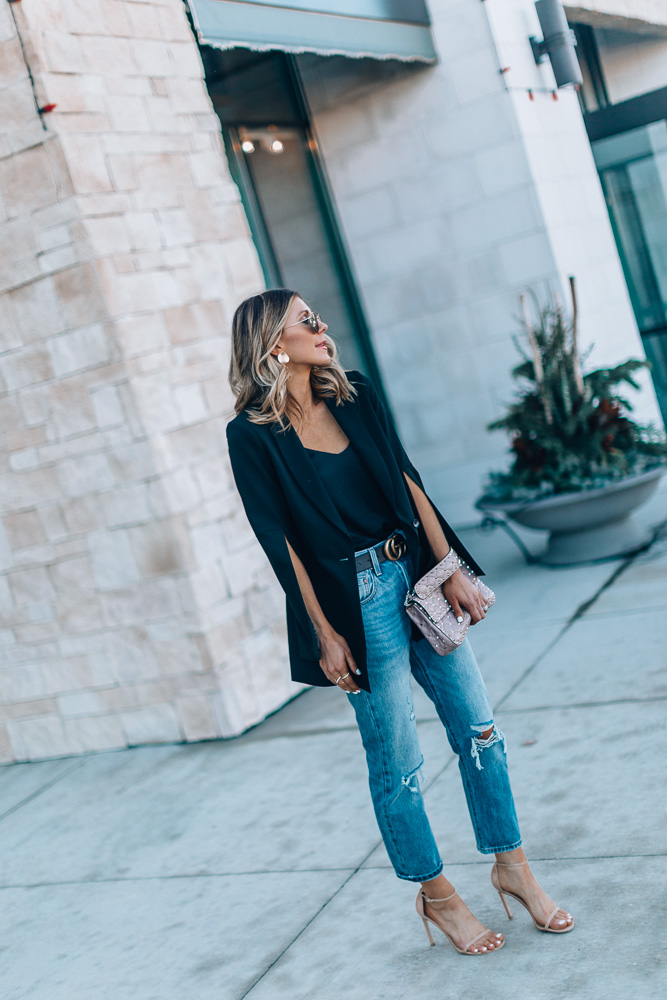 Wearing black can be a bold look, but it can get bland quickly if you don't style it right. I love adding black to my look every now and then because it adds a little edge. While styling the stunning new BCBGMAZARIA Collection from Macy's, I knew I wanted to incorporate some of their black pieces, so I put together two different looks paying special attention to detail to make sure my outfits looked elevated and chic. Here's how you can do it too!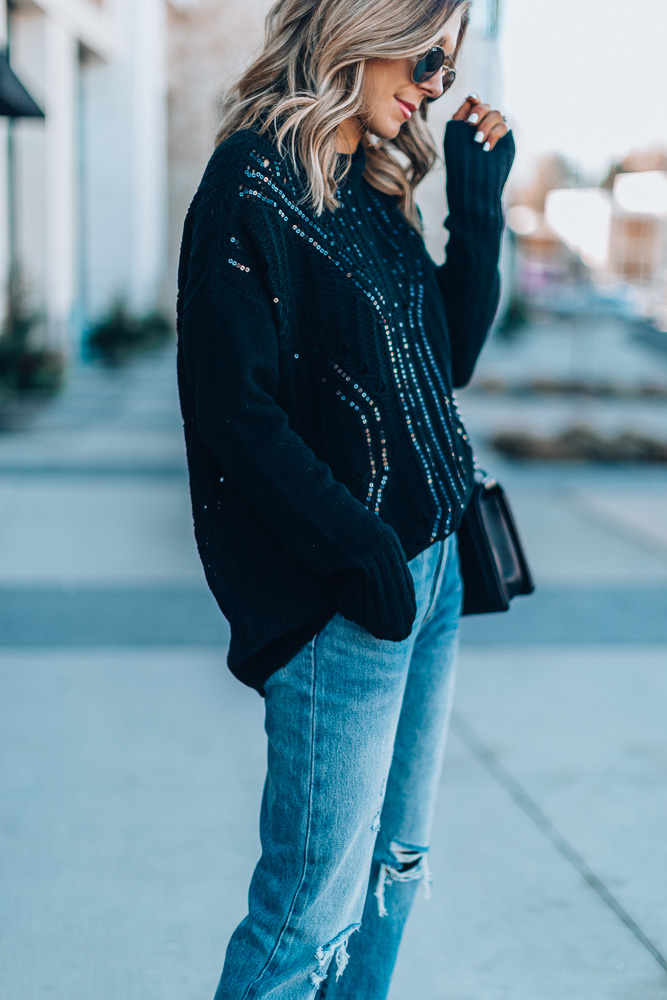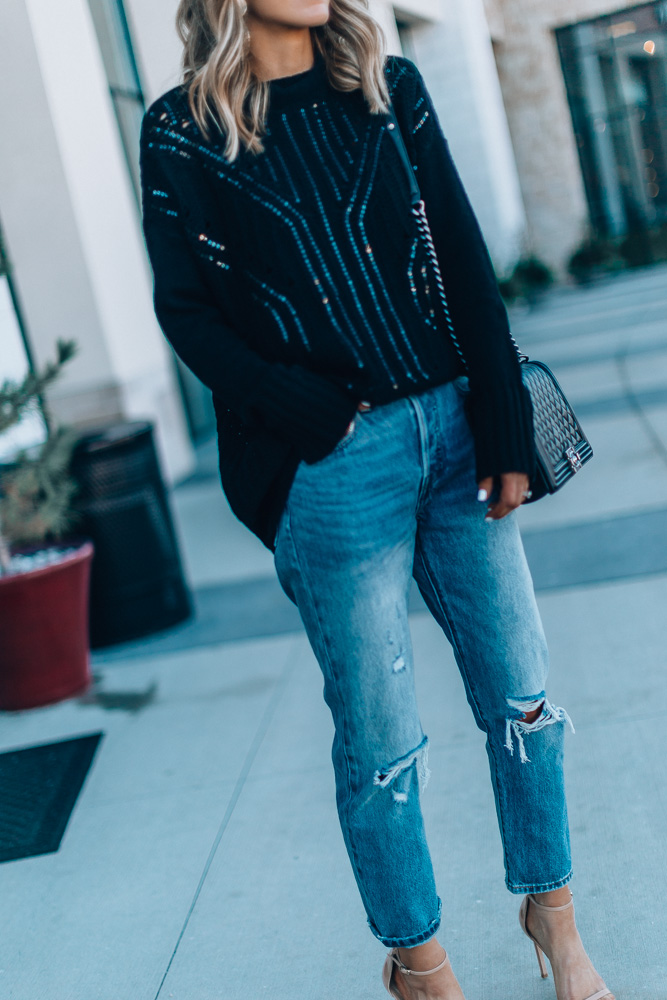 Add an unexpected detail
It was easy to find my unexpected details for this outfit because the Macy's BCBGMAZARIA Collection has so many amazing pieces. I gravitated towards the sequined turtleneck sweater right away. The sequin was just what I was looking for to spice things up for my first look.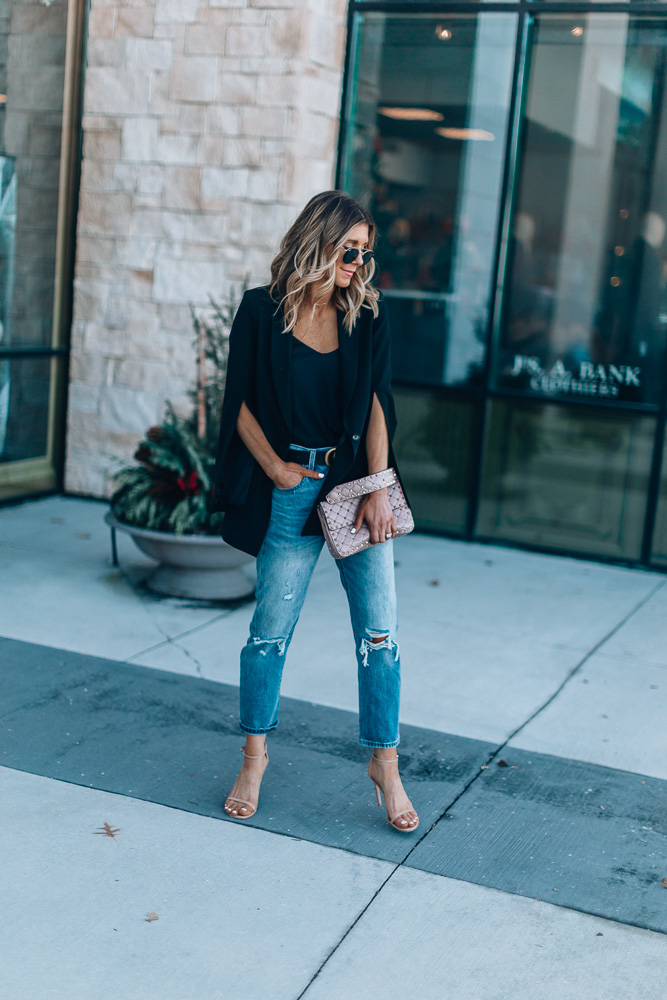 As soon as I saw the slitted sleeves on the blazer, I knew they would be a great point of interest for an outfit as well. I think this blazer is an absolute staple for any wardrobe. It's classic in shape, but the sleeves add so much interest.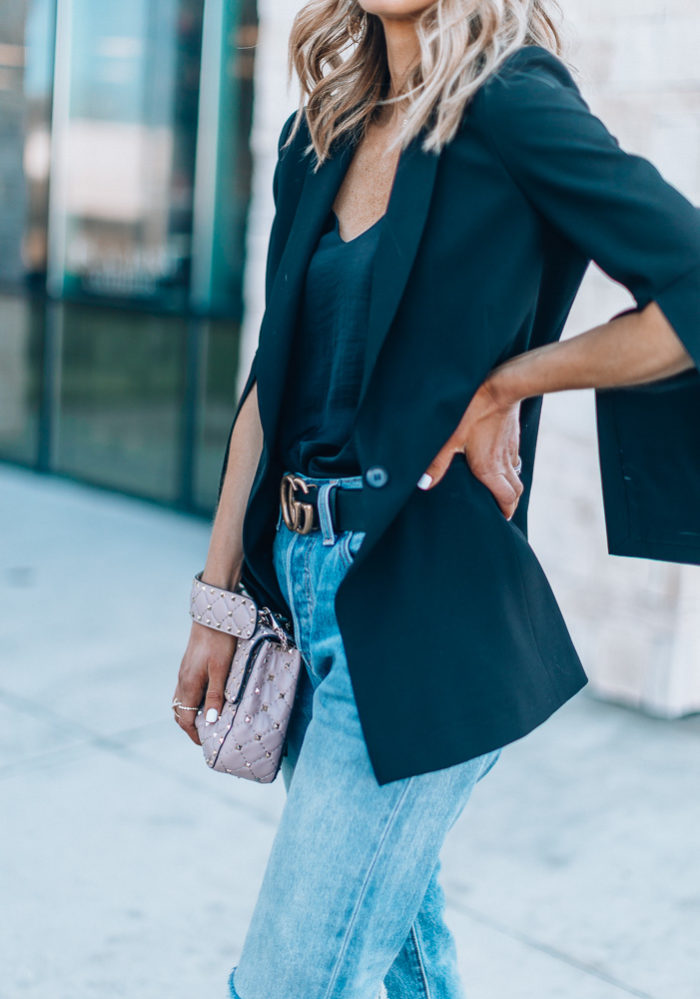 Vary your textures
I went with jeans for both my looks, which isn't groundbreaking but mixes things up especially opposite of the knitted sequined turtleneck. Adding a different texture keeps the black from looking too one dimensional.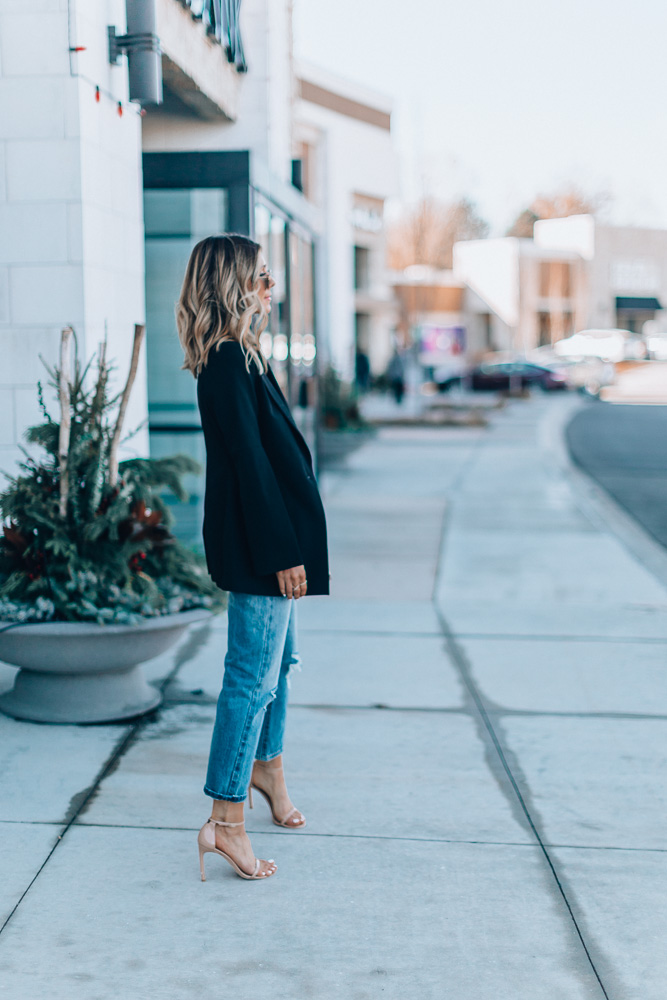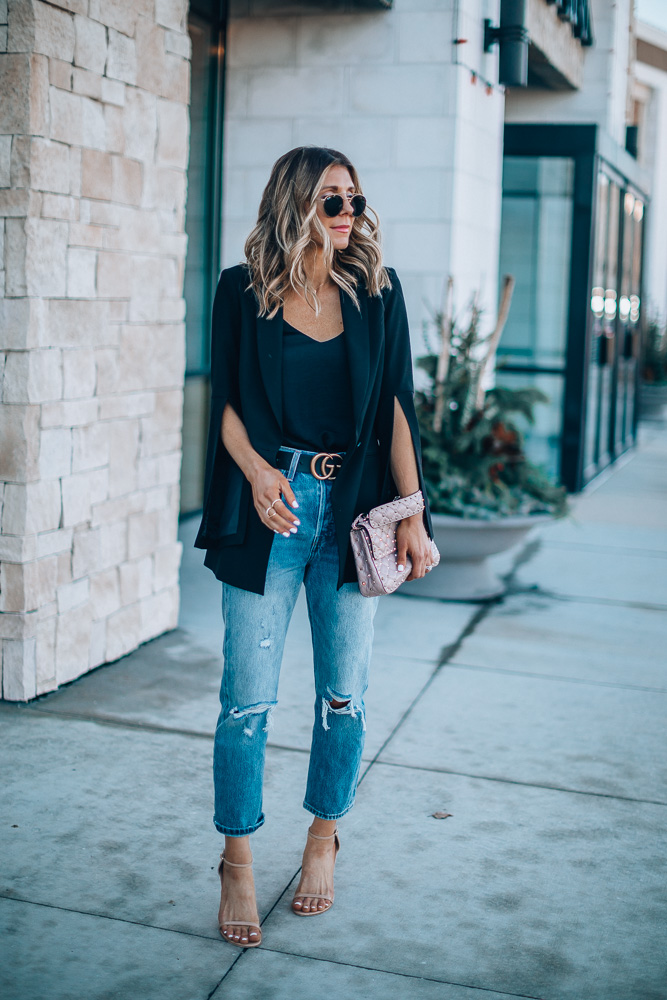 Sheer is your friend
If you're going head to toe black, depending on where you're going, a black sheer button up blouse is the perfect way to lighten up things up a bit. Tuck it into jeans, trousers or a mini skirt for an extra chic look.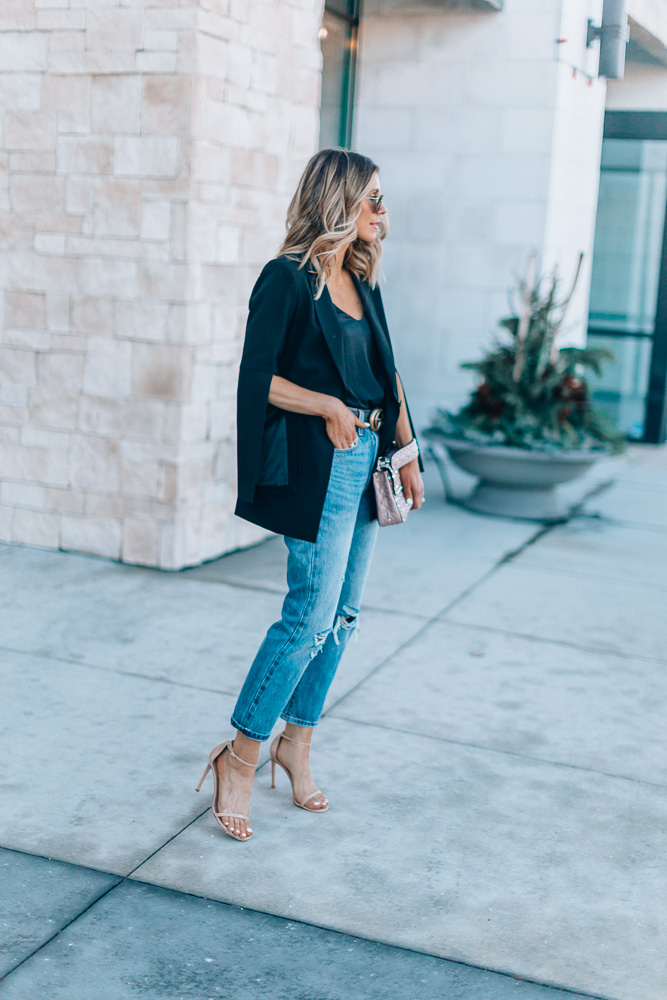 Statement accessories
If you've checked all the boxes of my previous tips, bold accessories aren't mandatory, but would absolutely work. I opted for minimal accessories and a nude heel, but don't be afraid to maybe do a snakeskin bootie and/or a statement crystal earring. Don't hesitate to go big if you're heading to dinner or having a girls night out.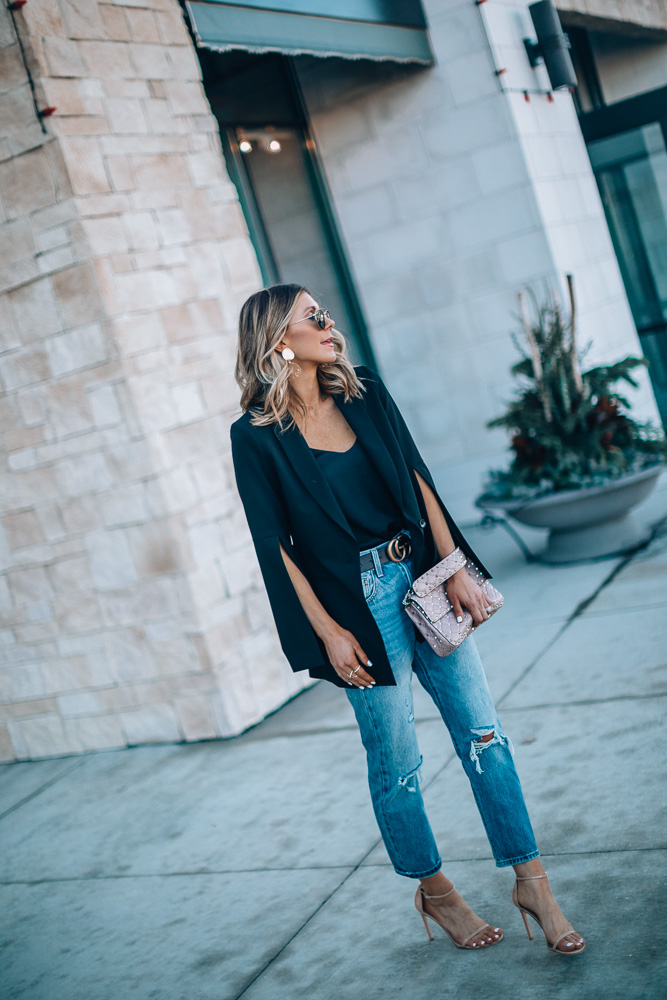 How do you like to style black?
xx
Becky
SHOP MORE BCBG MAXAZRIA FAVORITES

Sponsored by Macys.