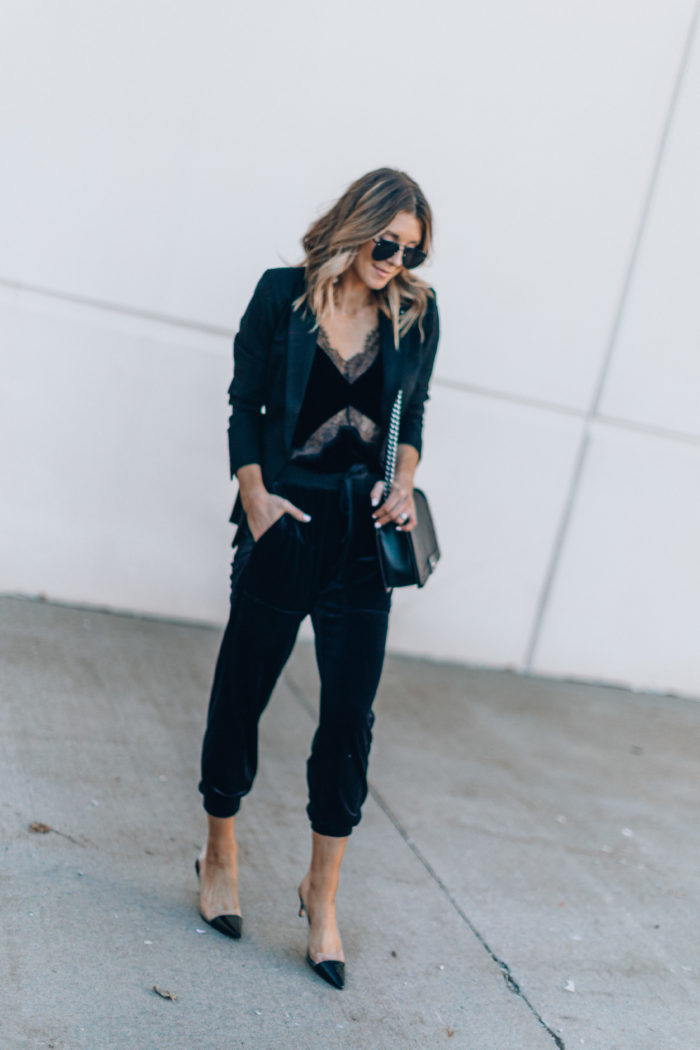 If you have a few work parties or after hours events coming up this holiday season, I just might have the perfect look for you. It can be hard to find the balance between looking chic at the office and then heading straight to a bar or restaurant. You don't want to necessarily look like you've been sitting at your desk for eight hours, but you don't want to run home and change either. Well, this outfit from Bloomingdale's is the answer.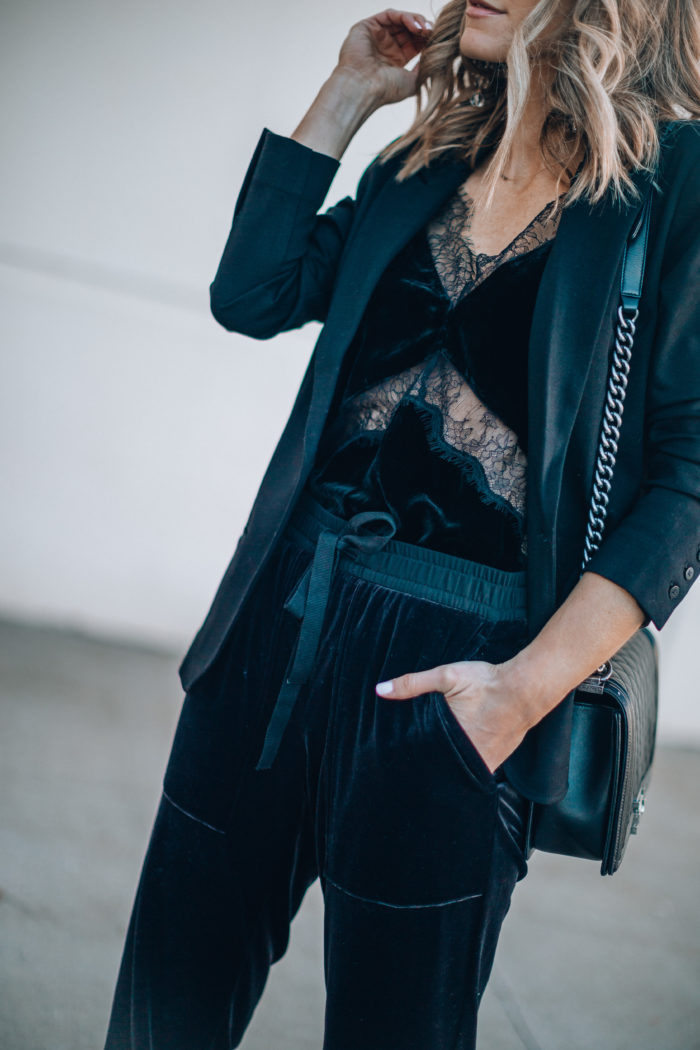 The foundation of the outfit is definitely the NYDJ blazer. It's classic and a staple for any wardrobe. I'm personally a fan of NYDJ because they always have the basic pieces you can build any outfit on. This blazer has clean lines and hits the hip at just the right spot. And it layers perfectly over this amazing velour and lace camisole.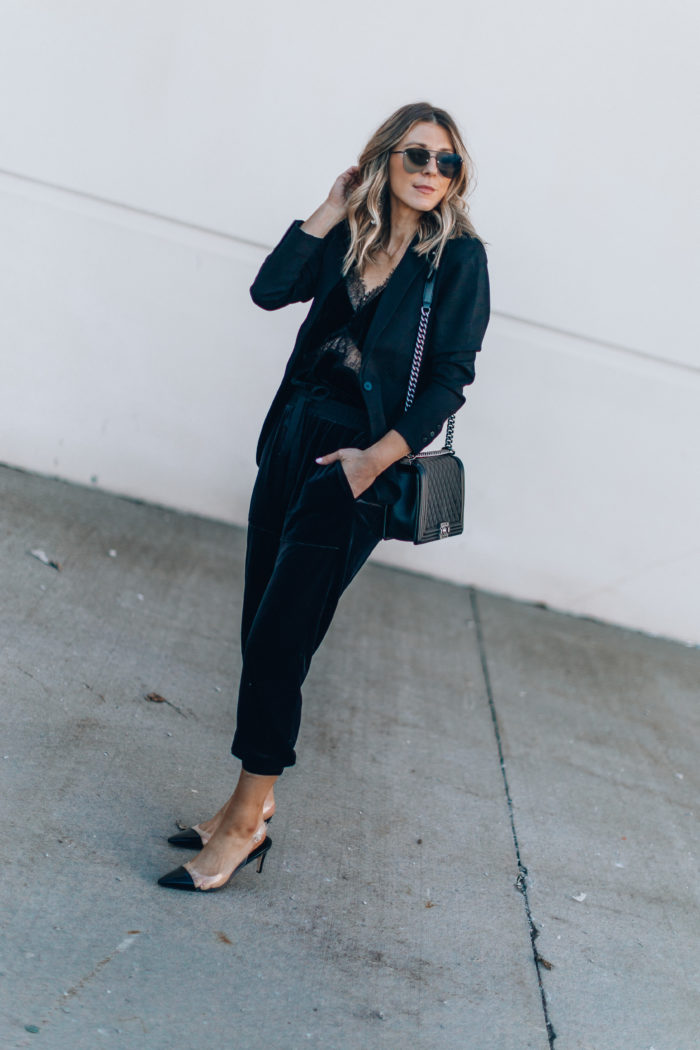 You can never go wrong with a lace cami in my opinion. The velour adds nice texture and the lace detailing gives it just a touch of sexy. It's still office appropriate with the blazer, but doubles as a wow factor for later in the evening.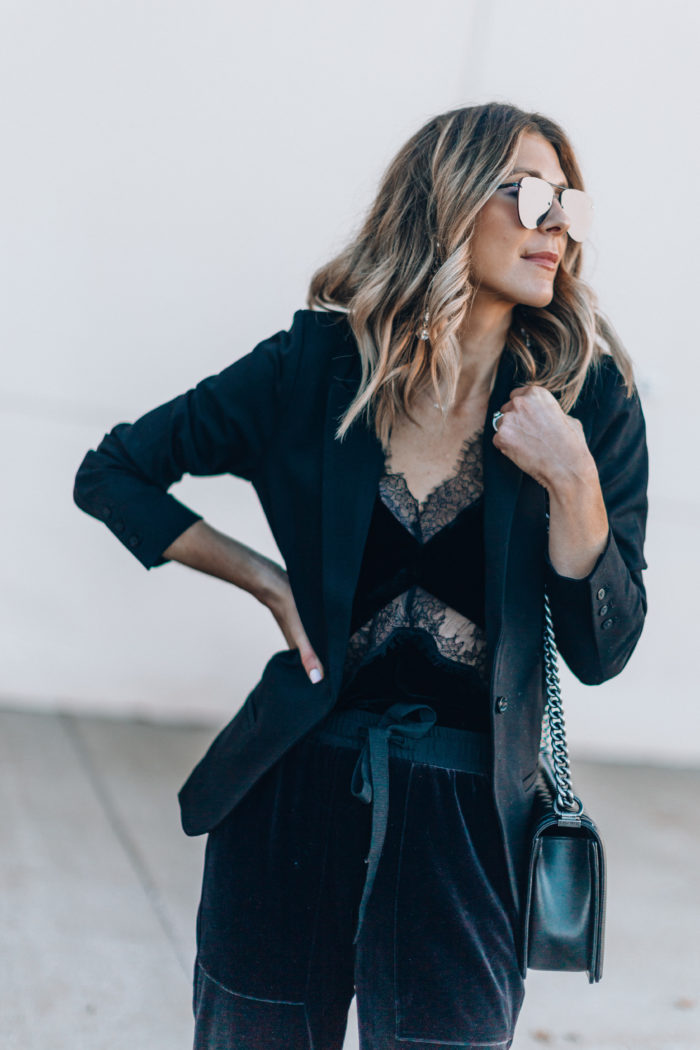 For pants, I'm actually wearing black velvet joggers. No matter where you're wearing this look – a holiday party, to happy hour or the office, I think we can all agree that comfort is always number one. You can check that off your list with these joggers. Dressed up, no one will even think you're wearing sweatpants, they'll just look like a loose-fitting trouser.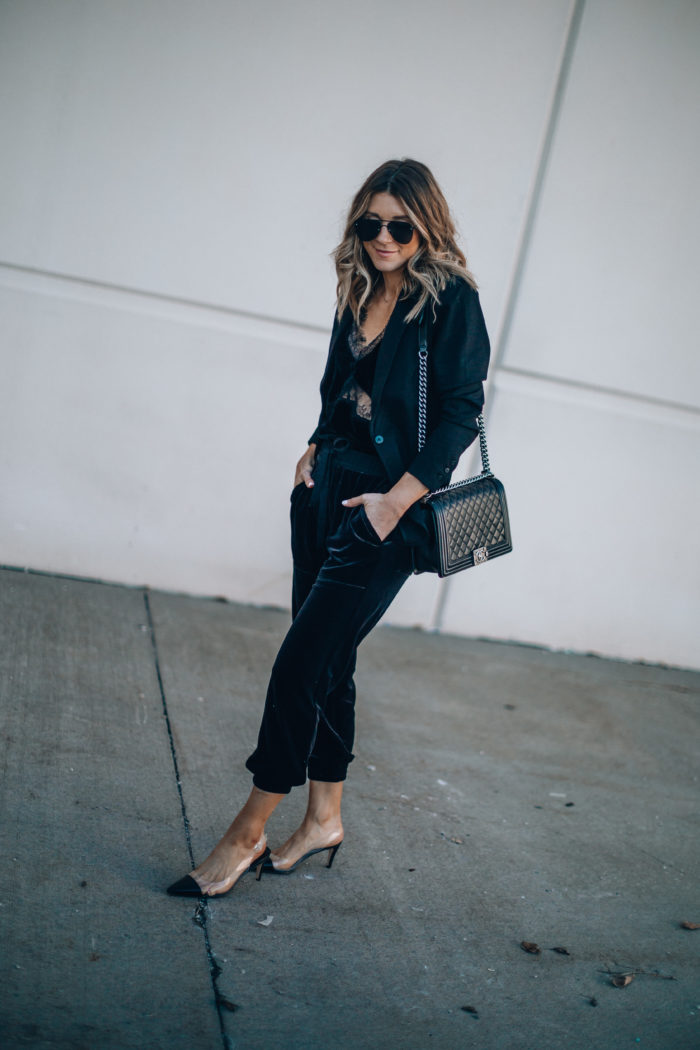 And the final touch – a good heel and statement earrings. Heels are like the cherry on top of a good outfit. Keep the color neutral as to not take attention away from the earrings and amazing texture of your pants and cami. The earrings will also help dress the outfit up, so no one will even think twice about those joggers!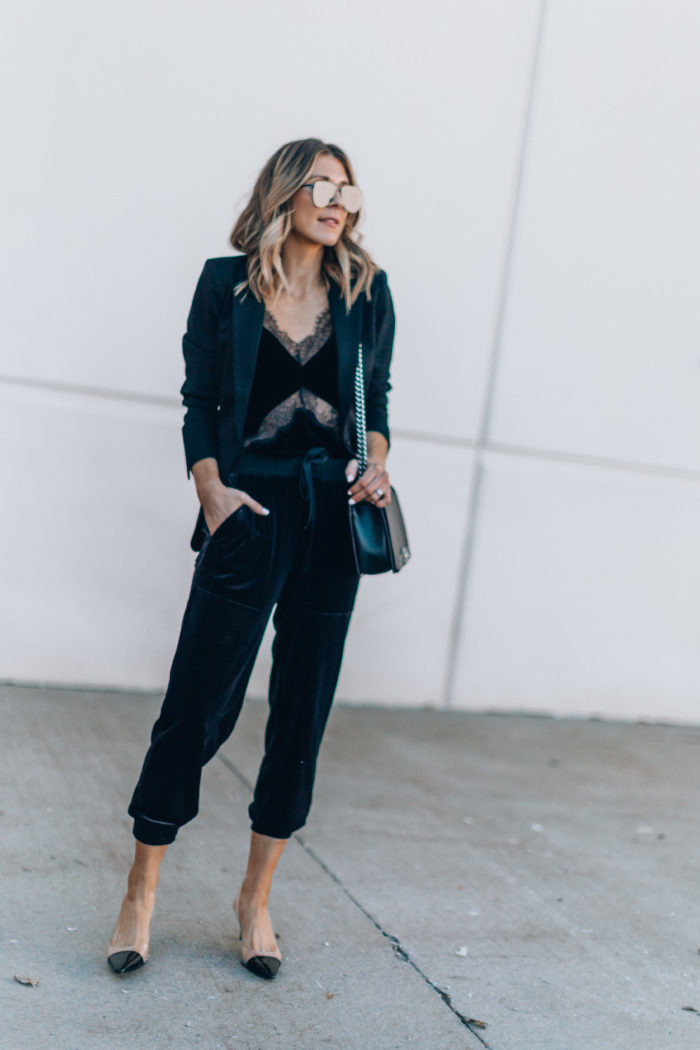 Easy, comfortable and stylish – definitely my kind of outfit. And if you're doing some shopping for a friend or sister, any of these pieces would make an amazing gift as well!
Becky xx
Outfit Details:
Velvet Joggers TTS // Black Blazer TTS // Lace Velvet Cami // Pumps // Earrings
A big thanks to Bloomingdale's for sponsoring this post!