It's officially the holiday season! Even though it's so cold outside, I absolutely love this time of year. The kids are excited to meet Santa, Michael and I are planning out gifts and there's just lots of extra time spent with family.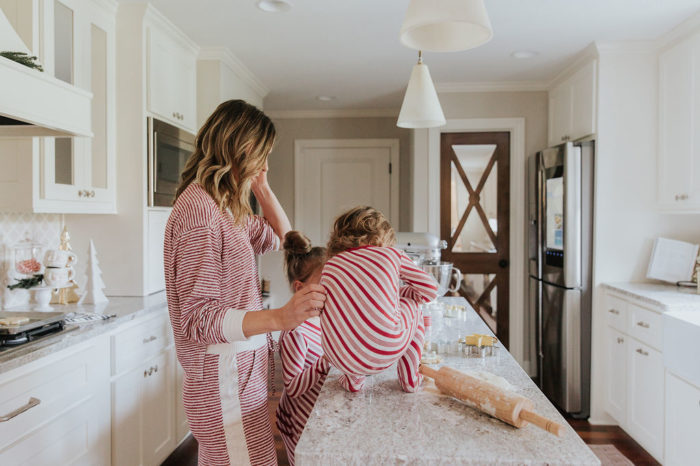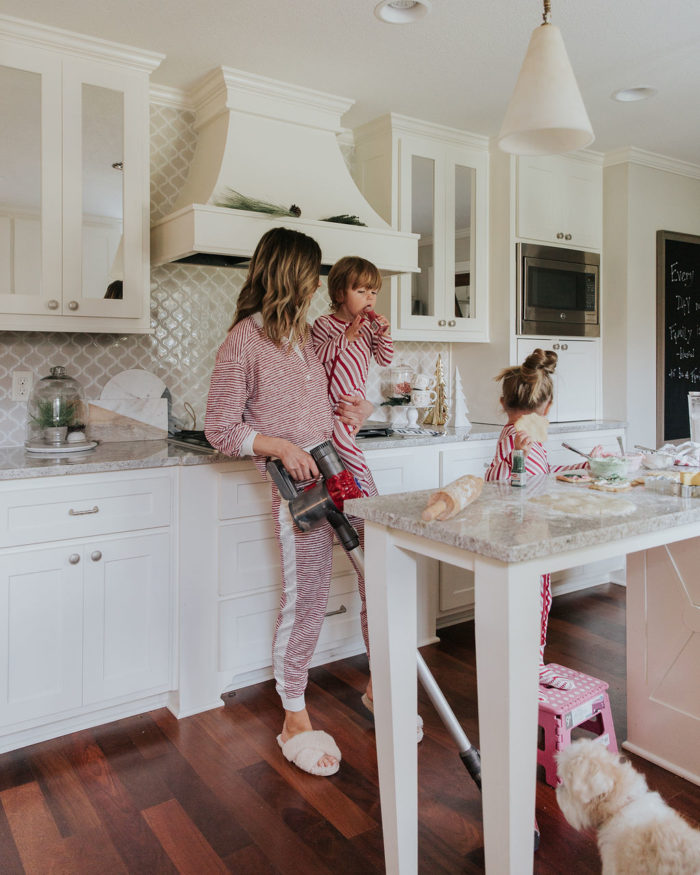 It's so much fun to host family and friends throughout the holidays, but this also means we have to get the house ready, which is where our new handheld Dyson vacuum from eBay comes in handy. Follow along below to see my mini checklist for getting our home ready for the holidays!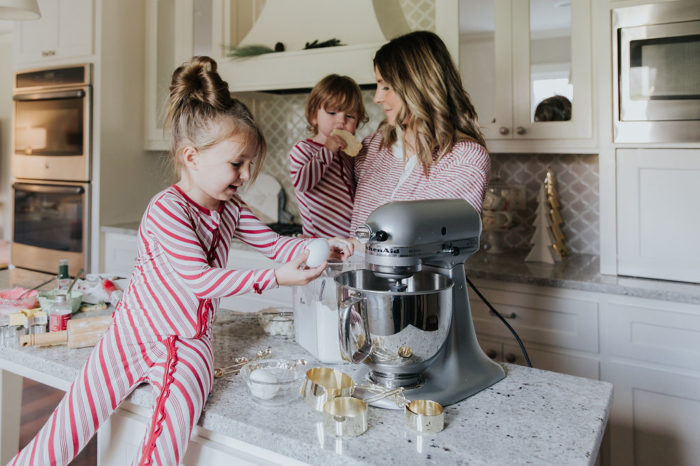 Get in the Christmas spirit
First and foremost, I like to get the house and the kids in the Christmas spirit – which we did this past weekend. We'll usually spend an entire weekend in holiday-themed pajamas baking cookies and doing crafts. I love letting the kids get involved and decorating together. It's a small tradition I hope they'll do one day with their own families.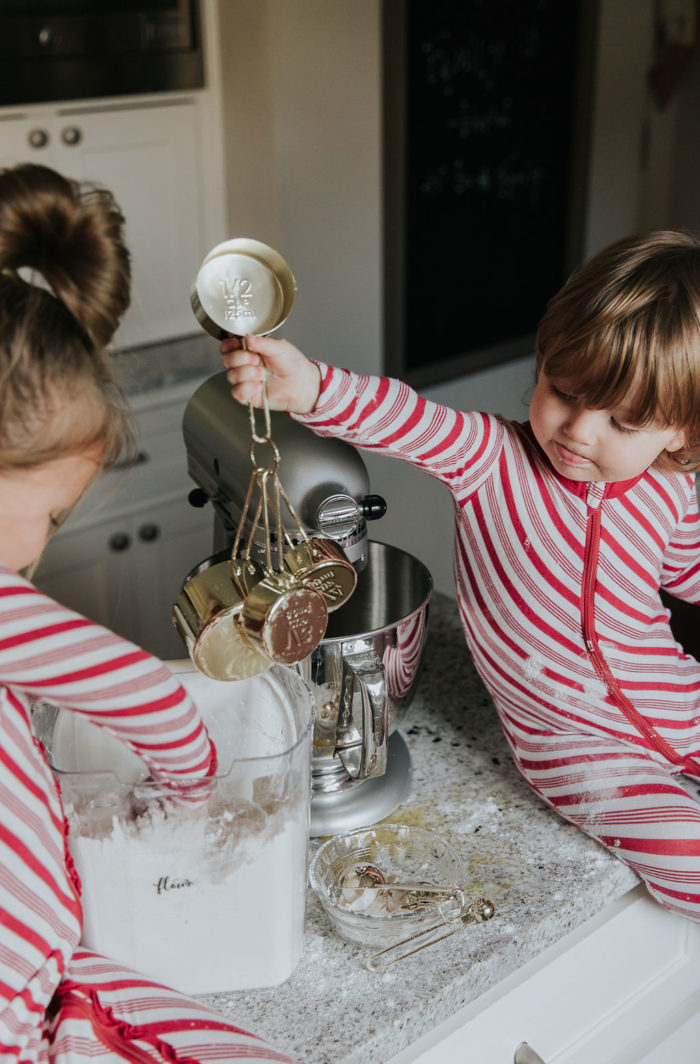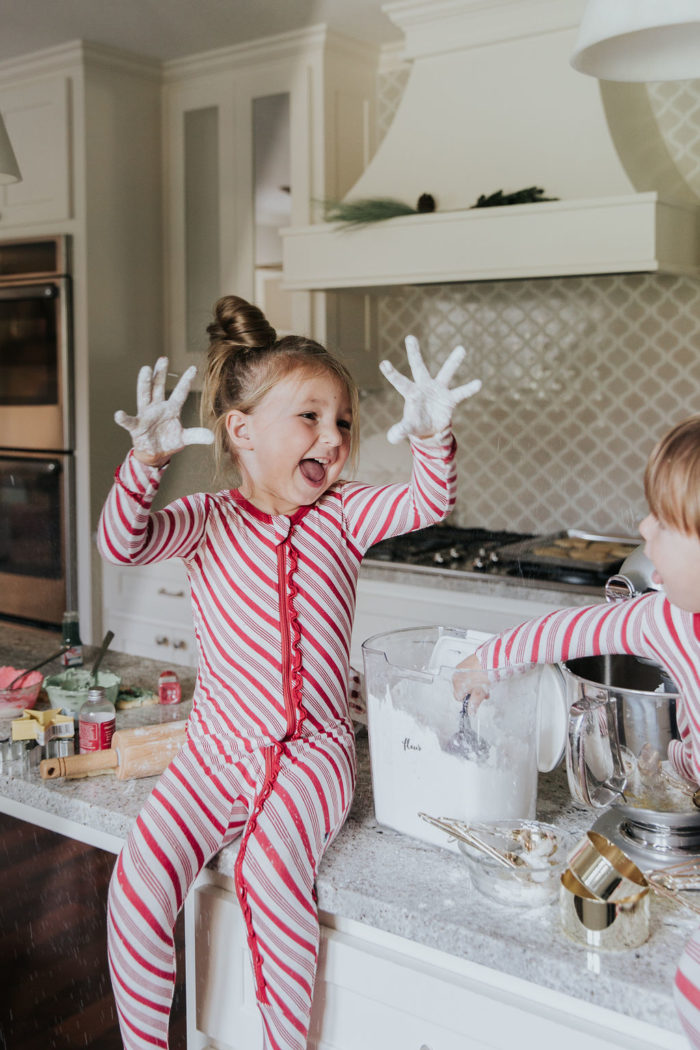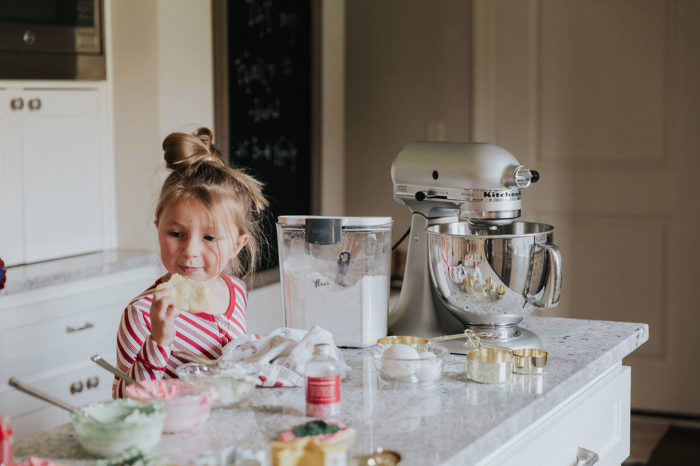 As for the baking, I found this Kitchen Aid mixer on eBay, which, by the way, would make an excellent Christmas gift. eBay has tons of bakeware and utensils that would make great gifts or items that you can just keep for yourself and use to make your own holiday sweets.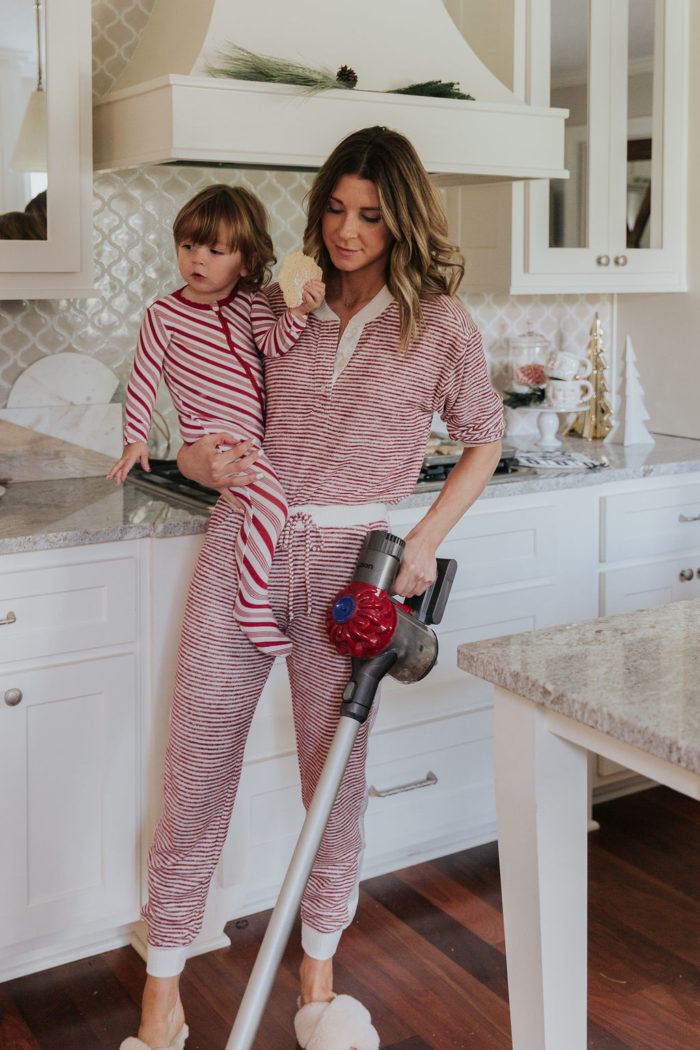 Clean up
After we're done decorating and baking, I spend a few hours getting the house in tip-top shape. I honestly don't know what I did before having a Dyson. And I found ours on eBay! eBay has so many home appliances that can help you get your space ready for the holidays. And let me tell you, a handheld Dyson is completely worth the investment because this thing works like magic. Even Sutton likes to use it 🙂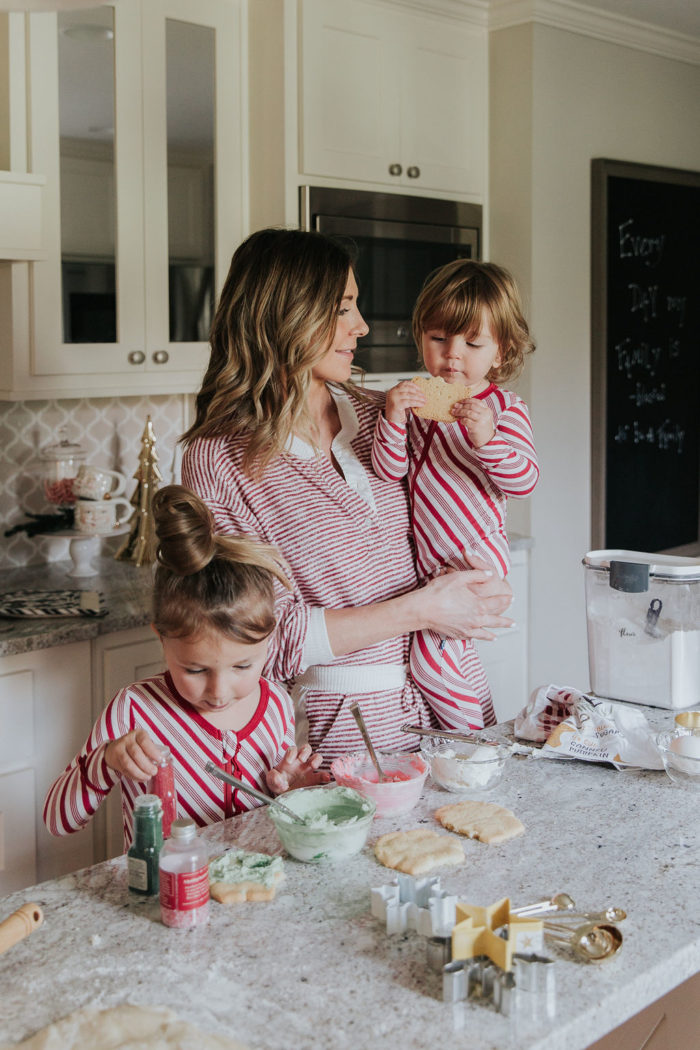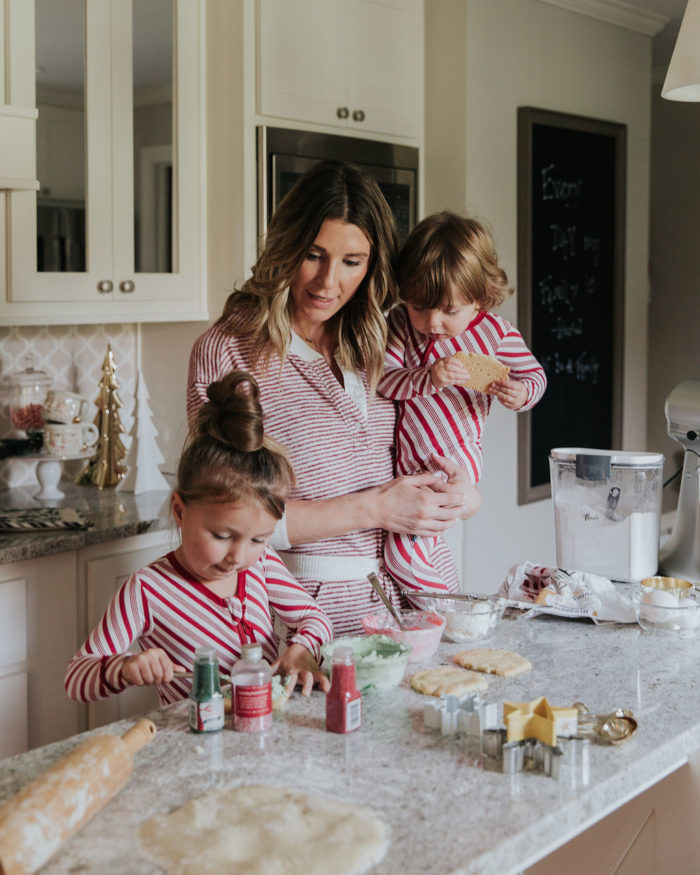 Add personal touches
The last thing I like to do before any company arrives is to add personal touches around the house. I might put some of my favorite self-care products in the bathroom for guests to use or take home. Or I'll package up little bags of the Christmas cookies the kids made and leave them in the spare bedroom as a cute snack. Adding these small gestures make guests feel welcome and the house ready for Christmas!
What do you do to prepare your home for the holidays? I'd love to hear your ideas!
Becky xx
SHOP DYSON ON EBAY UP TO 60% OFF
SHOP HOLIDAY BAKEWARE ESSENTIALS

Christmas PJS
A big thanks to eBay for sponsoring this post!