My closet is a good mix of high and low items. What I mean by that is I definitely have pieces I invest in, but I'm all about mixing those in with budget-friendly picks. I like how it lends itself to a wardrobe that can be mixed and matched depending on what I'm doing, and nothing ever feels too fussy. Mom life over here!


Since I know a lot of you girls are similar, I've put together a high-low outfit that's cute for Thanksgiving next week. Everything is from Walmart, a store that is perfect when shopping for higher end or more affordable options! If that's a shocker to you, read on to see how I put together a full outfit from Walmart. Definitely, a good place to look for stylish, high-low holiday pieces!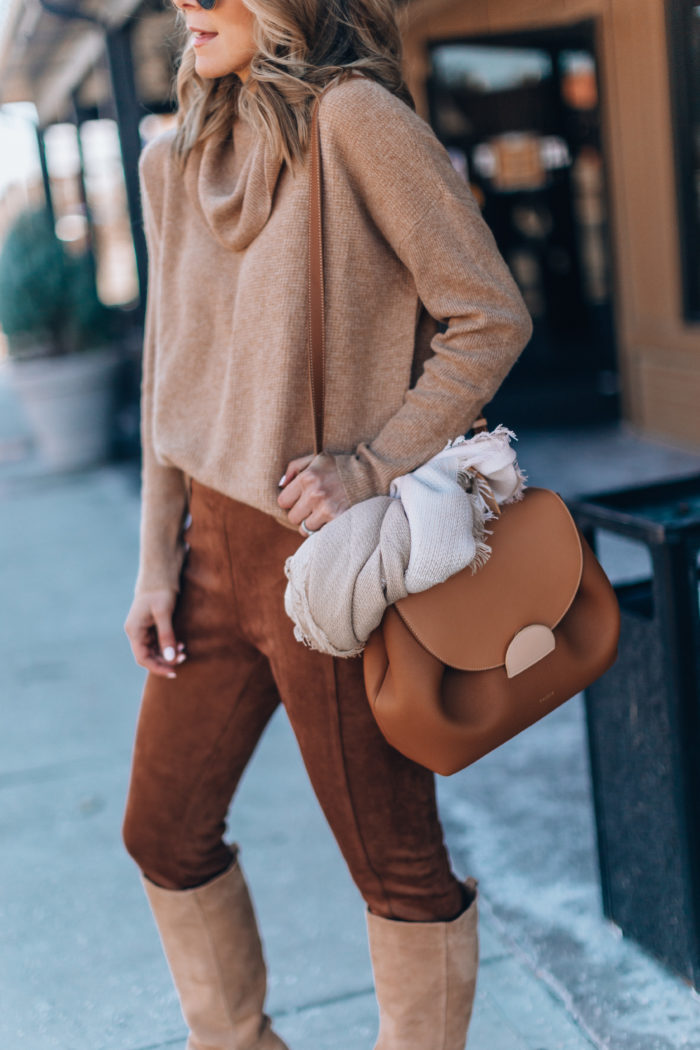 The high
I like to mix in one or two pieces of a higher priced item that up-levels your outfit for holidays. To do so, I'm a sucker for cashmere. It's an area that I'm happy to spend a little more money because there's nothing that feels as luxe on your skin.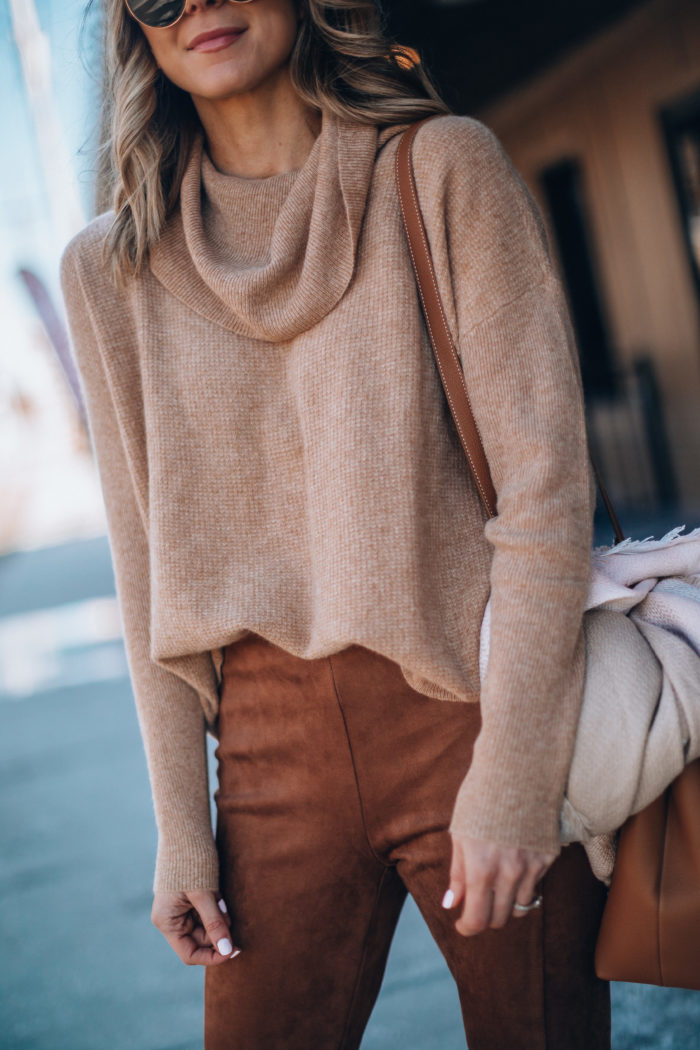 It might come as a surprise to you that Walmart carries cashmere, but let me tell you, they actually have a great inventory of higher-end fabrics and pieces – like this sweater. It's light enough to feel comfortable on Thanksgiving, even in the kitchen with a million things going, but cozy enough for this time of year. I'm all about comfort on this holiday but appreciate how cashmere takes the style to the next level.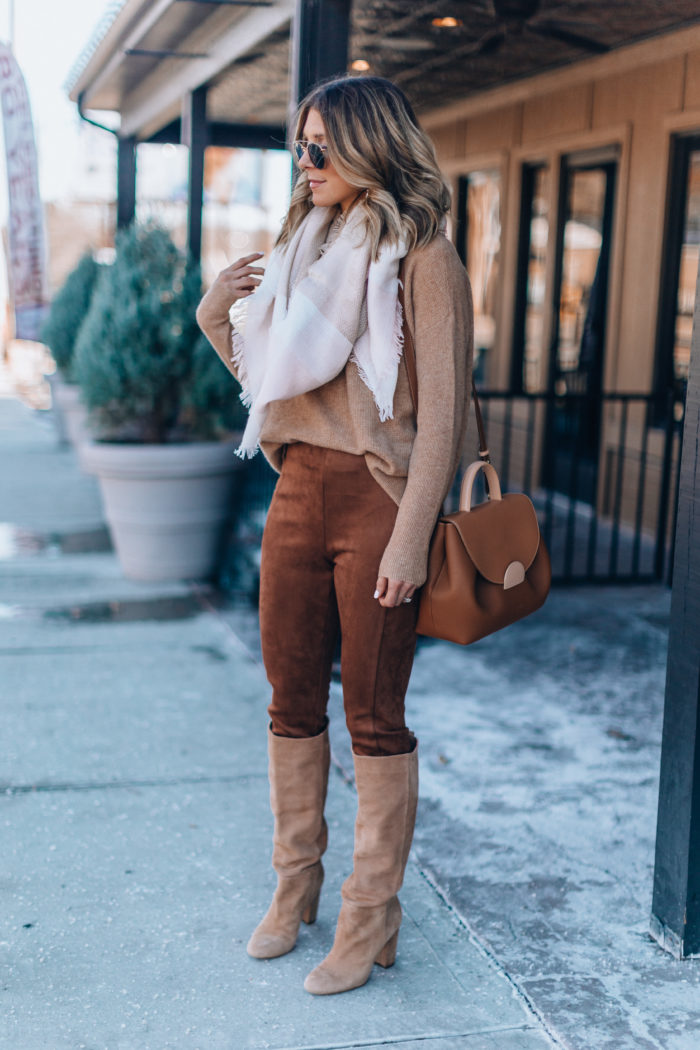 The low
Now it's time to mix in more budget-friendly pieces that I found at Walmart and love just as much as the "high." These Walmart pieces are all under $70 and I really like how it all came together.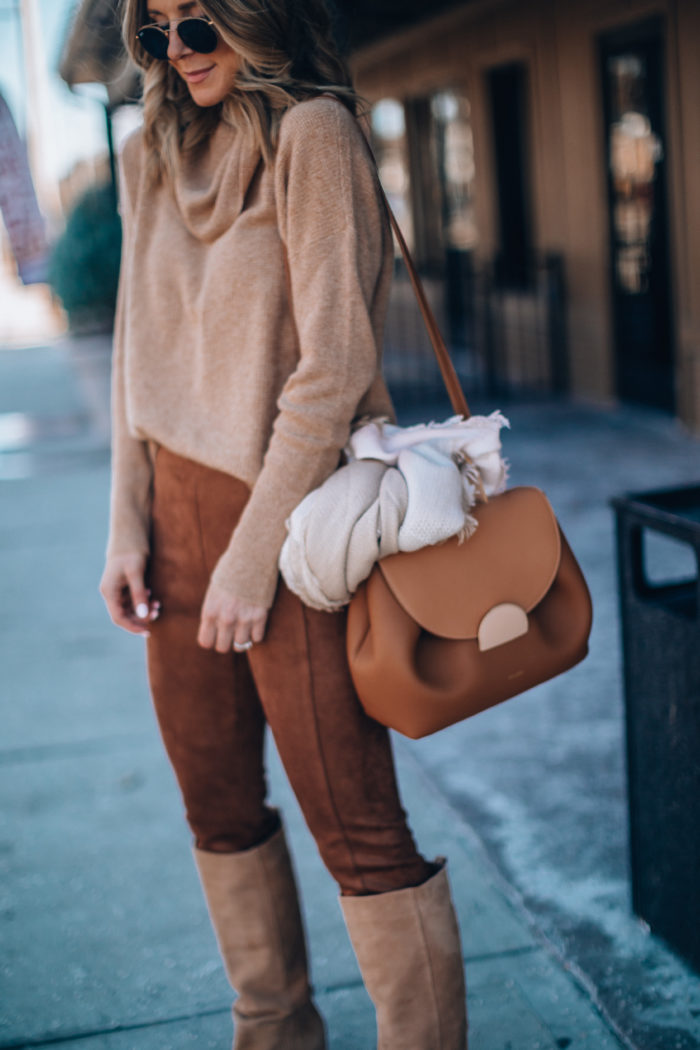 These faux-suede cropped trousers are one of my favorite finds of the season and would be perfect for Thanksgiving. They're flattering, comfortable, and seasonal.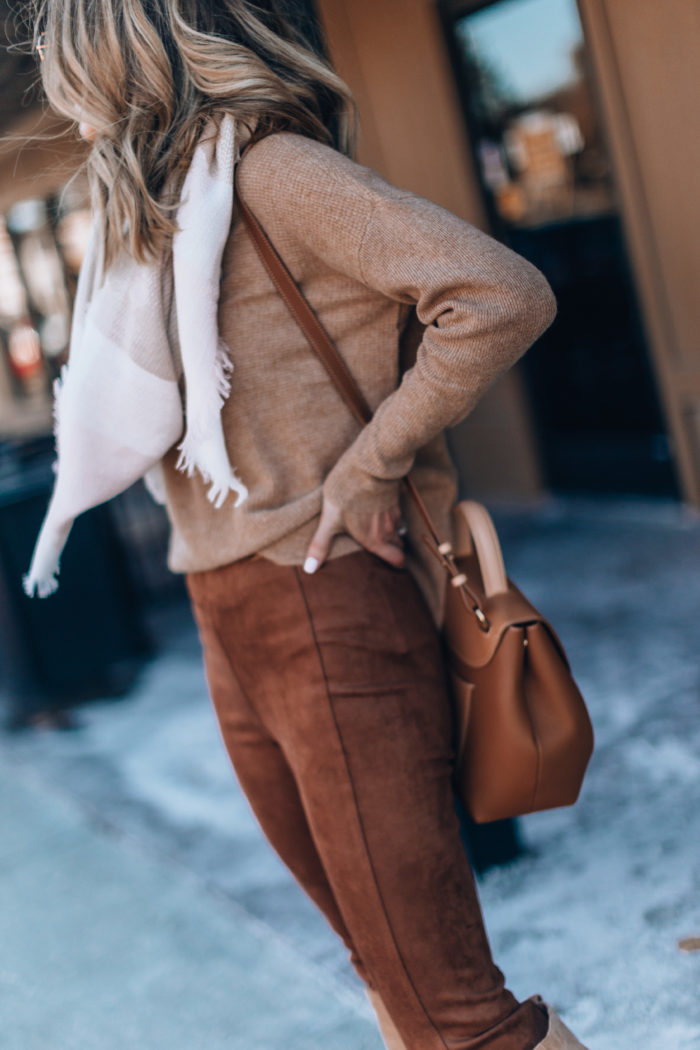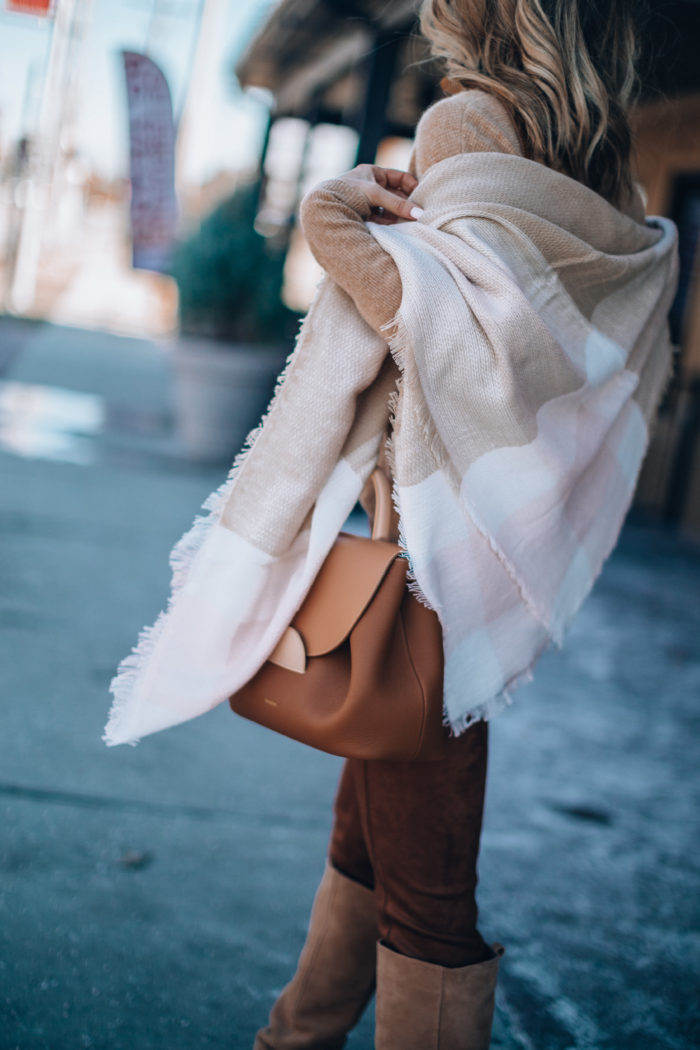 For accessories, it's always fun to throw on a scarf for an added element, and I'm into plaid right now. This scarf is lightweight so you can wear it all day or take it off once you arrive at your destination. And guess what? It's $13!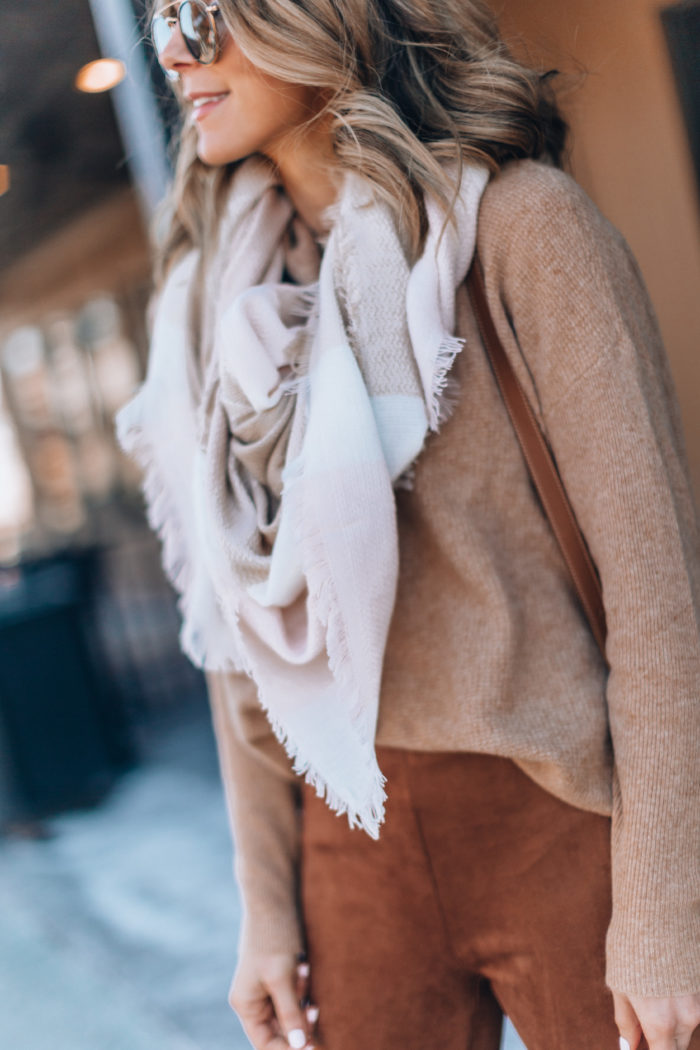 Finally, a boot! It's been chilly here in KC so for me, a boot is a must for the holiday. To stay semi-casual, I like a wedge boot like this pair that's under $50.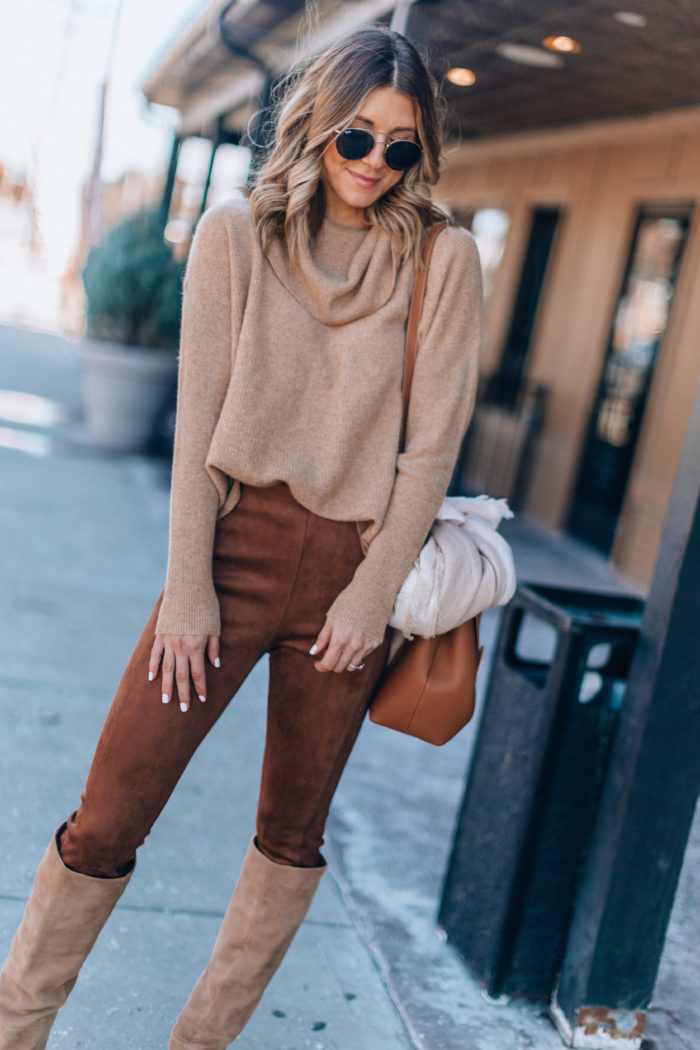 What are you wearing for Thanksgiving?
Becky xx
A big thanks to Walmart for sponsoring this post!