You girls might have caught my indecisiveness over my recent search for a fall bag on Instagram stories, but I'm happy to report I finally made a decision! I like treating myself to a designer bag a couple times a year, especially during transitional months like October and June. It might seem like a big splurge, and it definitely is, but I find that I end up wearing these bags almost every day. And if you think about that, the investment is definitely worth it – at least it is to me! It's also why I budget in other areas.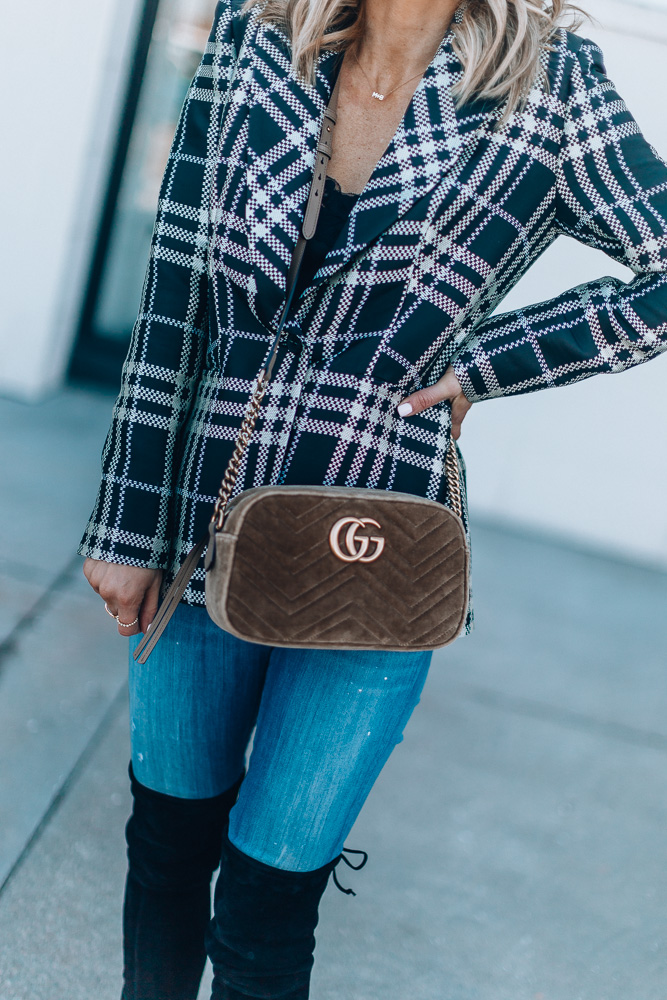 I went through quite a few Gucci options but settled on this beauty. I'm so happy with my decision and I can't take the bag off! Apologies in advance if you see it over and over, but again, that's the point of an investment right?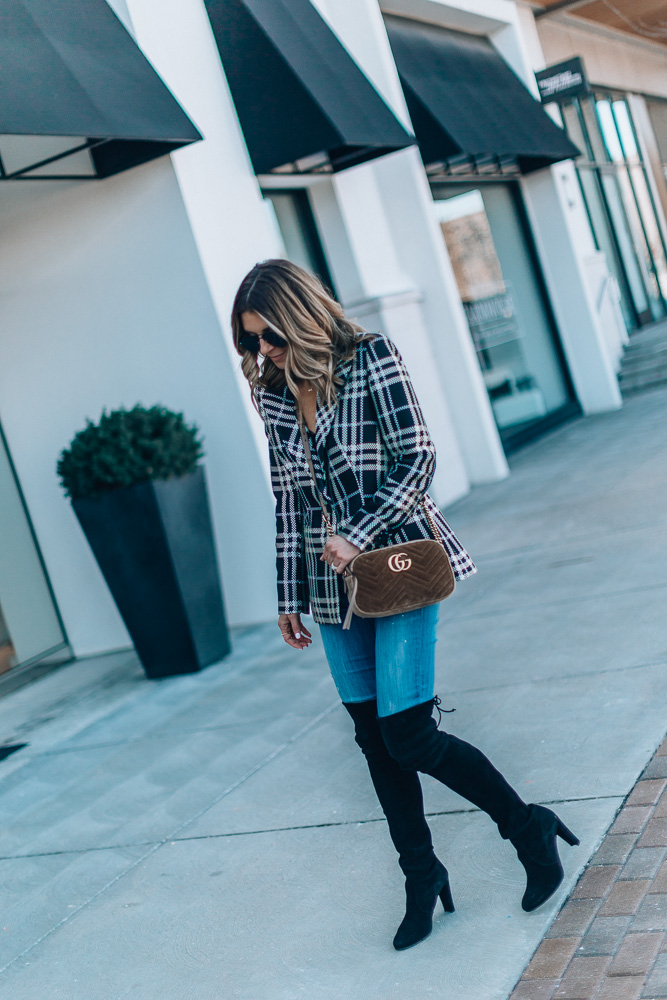 I fell in love with the color of this bag for a few reasons. One, I appreciate that it won't show stains or wear, like lighter shades do. I also like that the strap is half chain half leather which makes it easier to dress up or wear with more casual looks. And finally, the velvet is fun – and it's a trend that isn't going anywhere!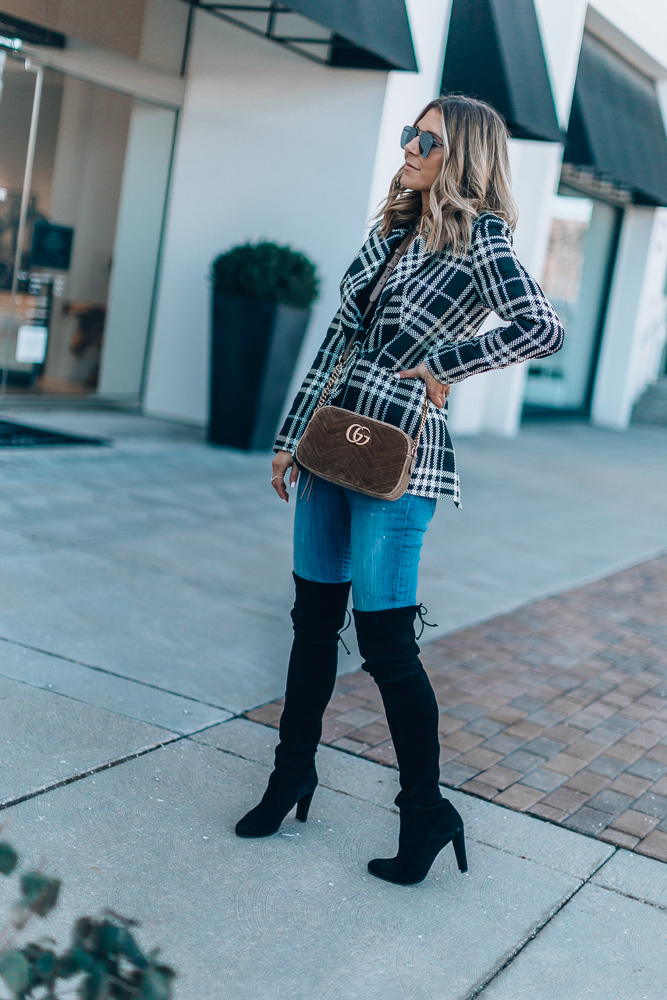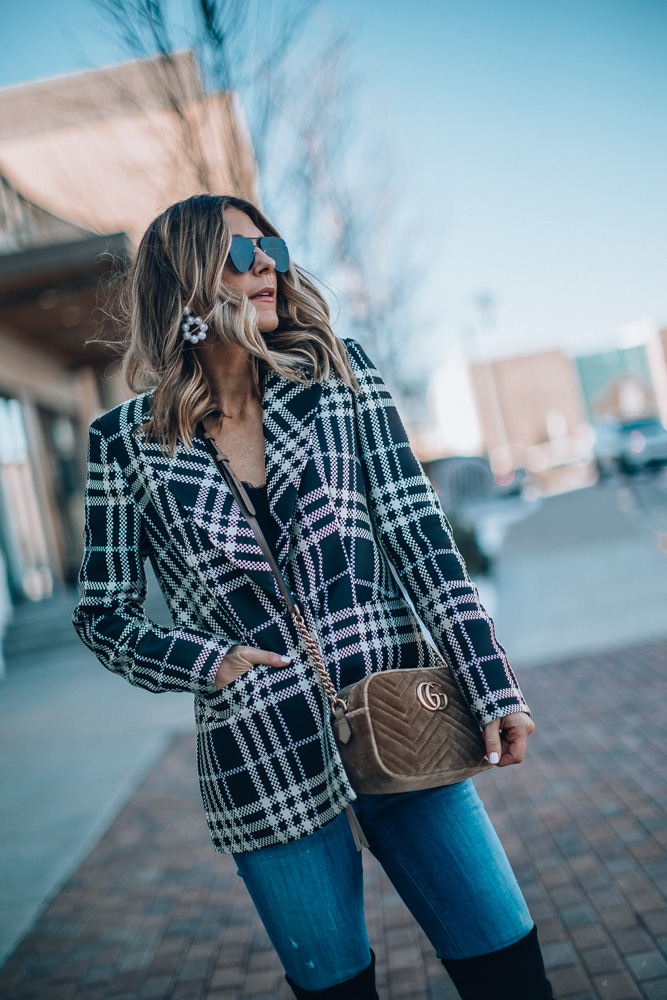 I ordered the bag from Mytheresa, which is a store I usually get my designer bags from. They have such a great selection of designer items, and the quality of their inventory is unparalleled. Plus, I love that I can get so many fall finds in one place (like this jacket and Stuart Weitzman shoes which are another fall staple in my closet). Whether you girls are looking for your designer bag of the season or your first investment piece, I'd definitely say to check Mytheresa first! Their fall and winter items are crazy good, too.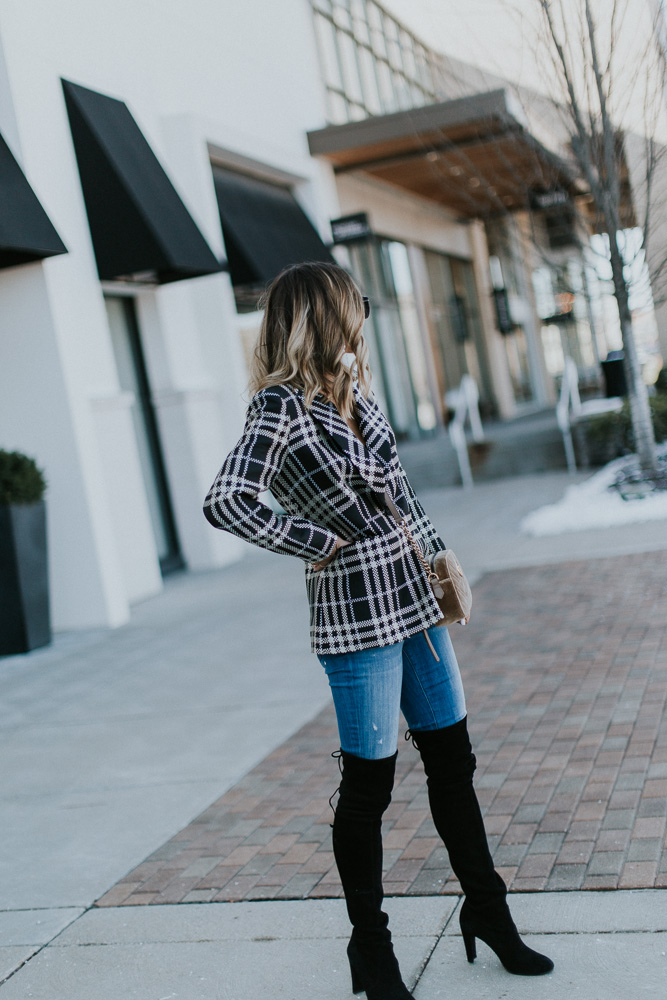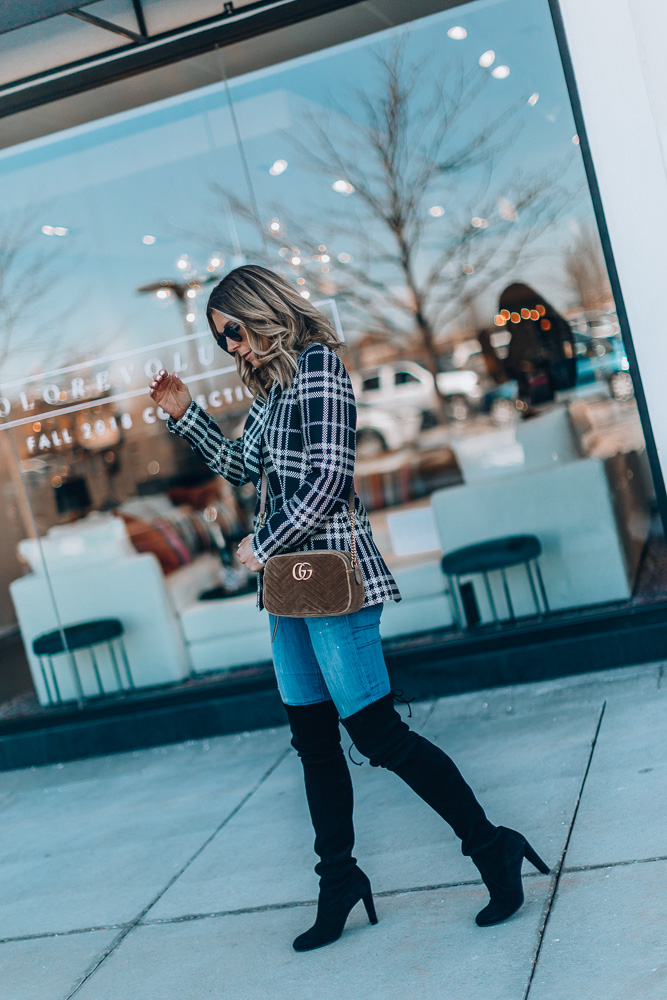 What's the best bag you've ever purchased?
Becky xx
A big thanks to Mytheresa for sponsoring this post!