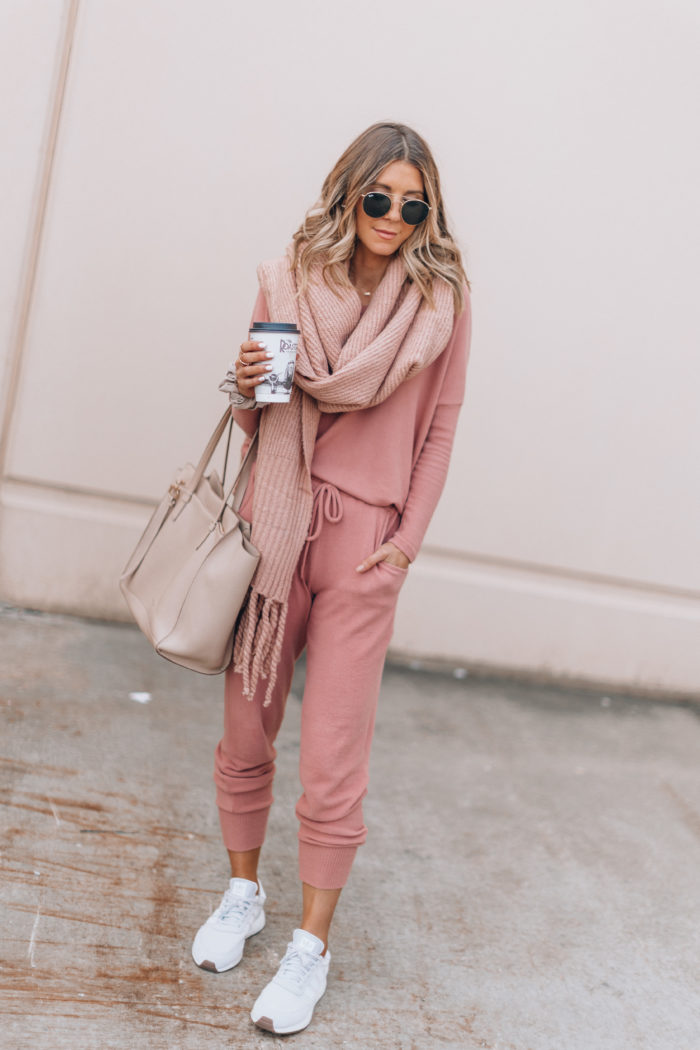 Ready or not, Thanksgiving is almost here! I can't believe how fast time is going by – it's crazy that we're almost to the end of 2018. Thanksgiving, though, is one of my favorite holidays, so I always look forward to it. There's just something about it that gives me so much joy. The whole family is together, the house feels extra cozy and, of course, all the food.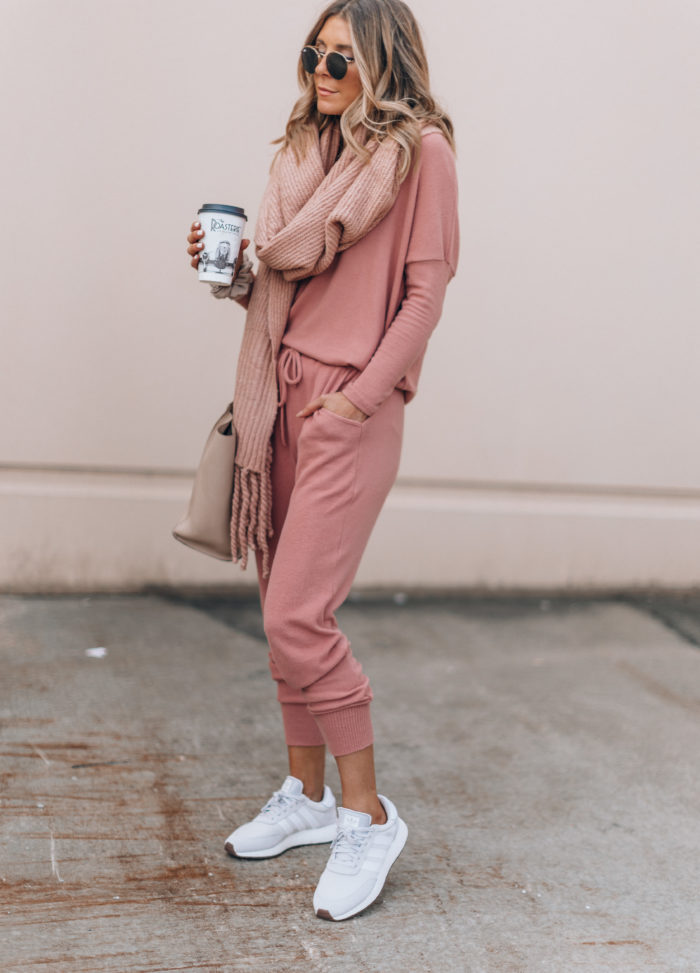 Speaking of cozy, I don't know about you, but I always have a spare outfit waiting for me on Thanksgiving for after dinner. When your belly's full and all you want to do is cuddle up on the couch and relax, there's nothing better than a comfortable outfit to slip into. And let's be real here – we all need those elastic waistbands by this point in the night.
Here are a few of my favorites!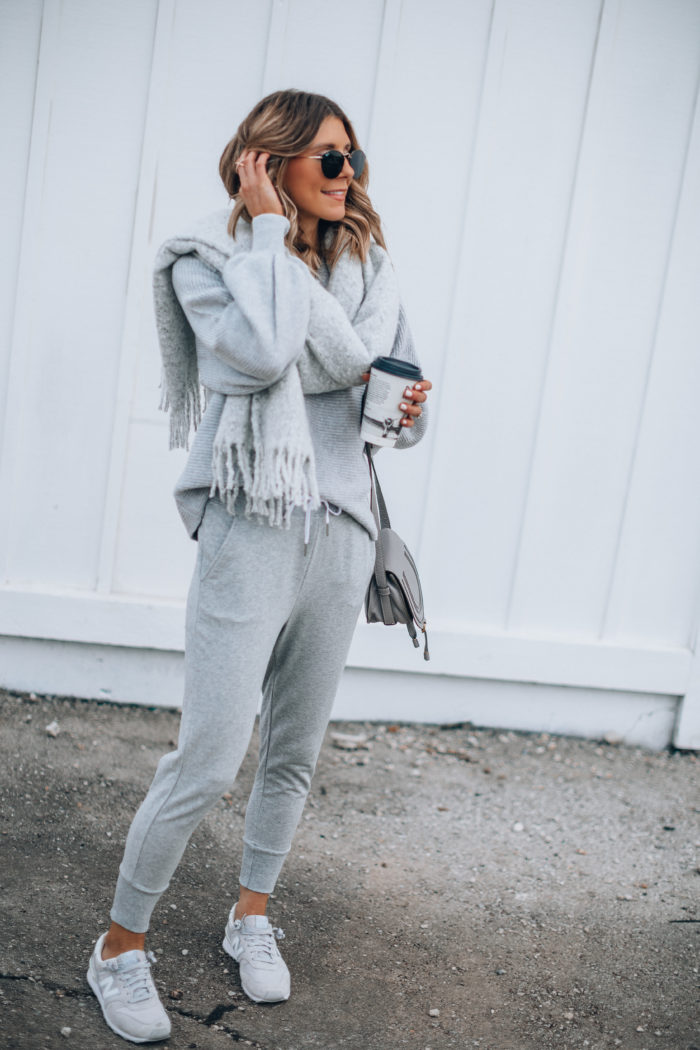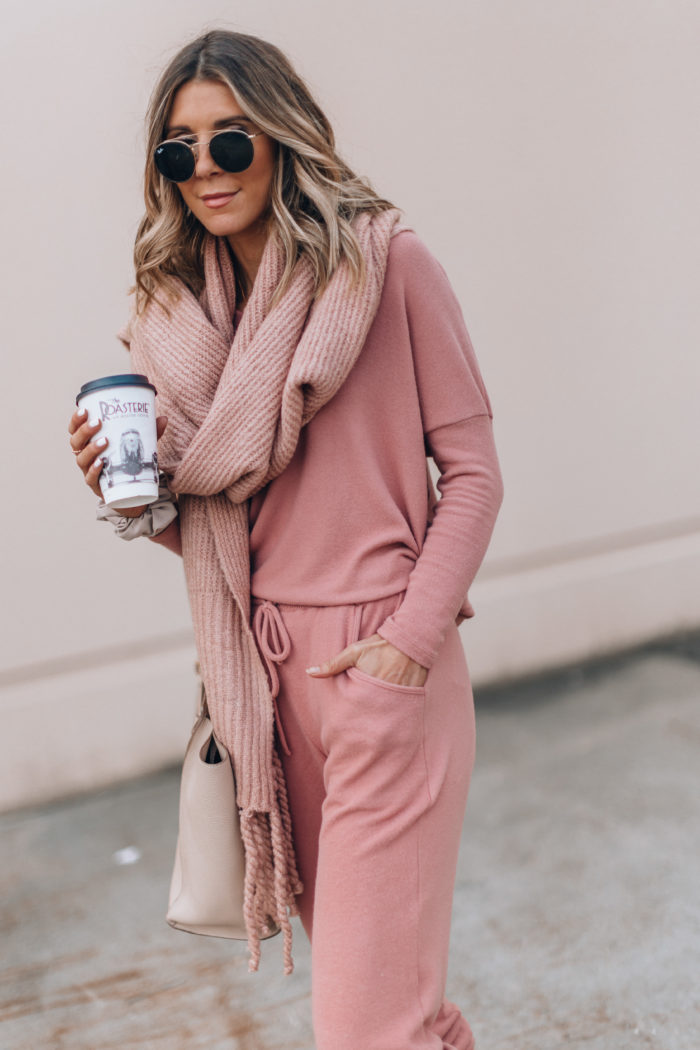 Joggers + lounge pants
Soft, stretchy joggers are the best! It's Thanksgiving, so that means a loose waistband is pretty much mandatory, right? Right. I think this pair is the perfect combo of comfortable and stylish, especially in that pretty rose color.
I also love these grey pairs here and here.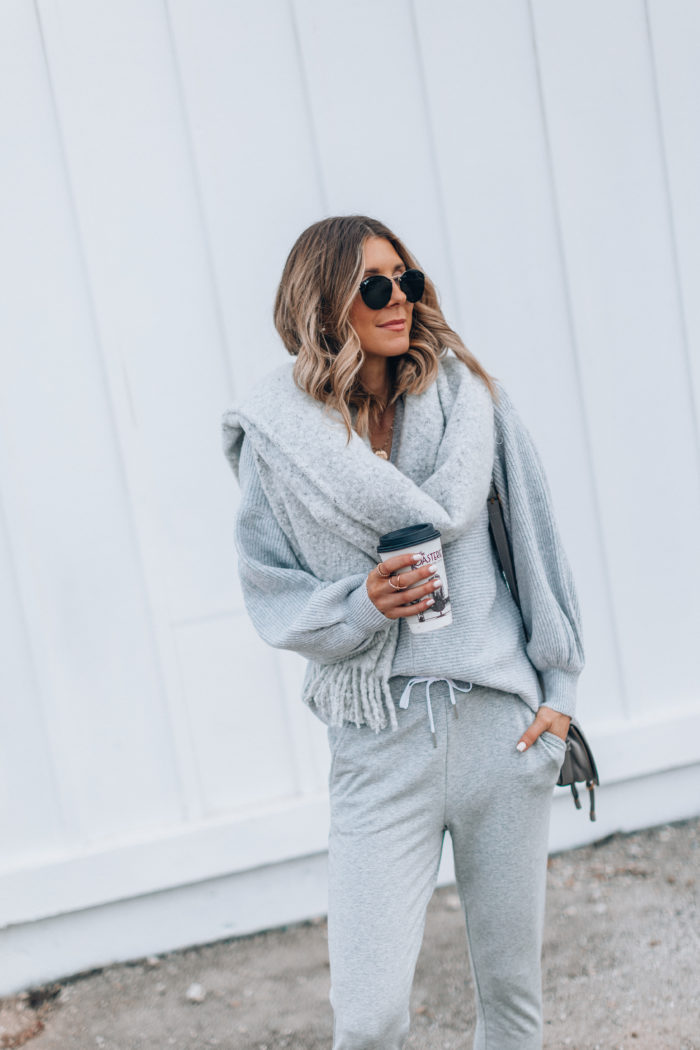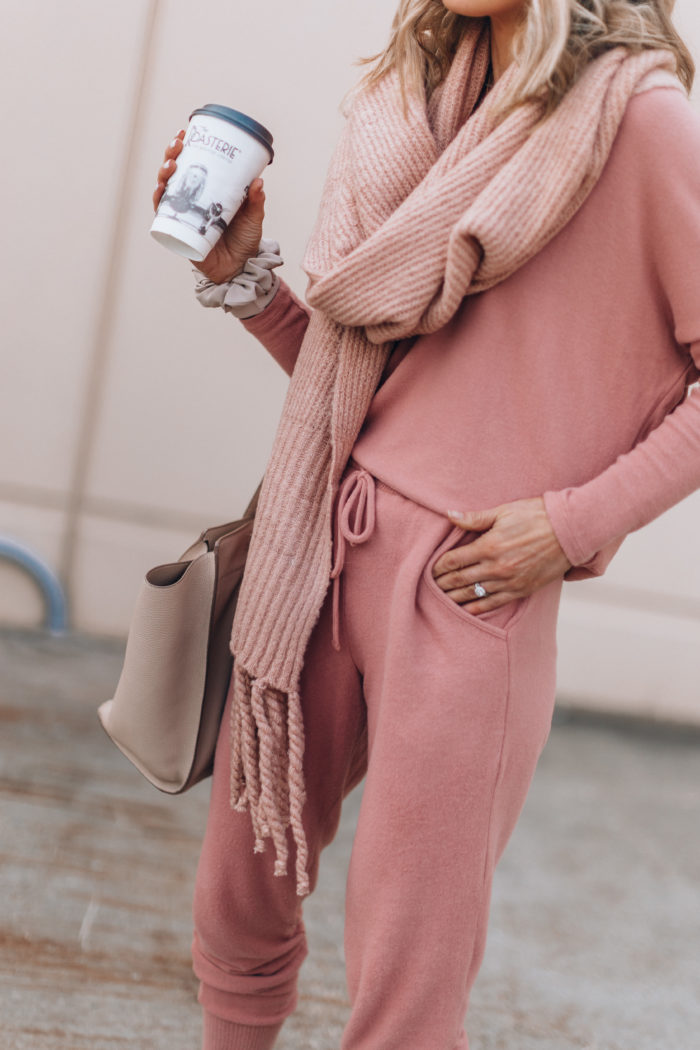 Slouchy pullovers
You have to have a nice oversized pullover to wear with your extra-comfy lounge pants! This one matches the pants I linked above and looks very cozy. Plus, it's a nice color and material, making it presentable to hang with people in. Basically, it's not a ratty old gym tee or something.
Also, this grey one is super soft and stretchy too!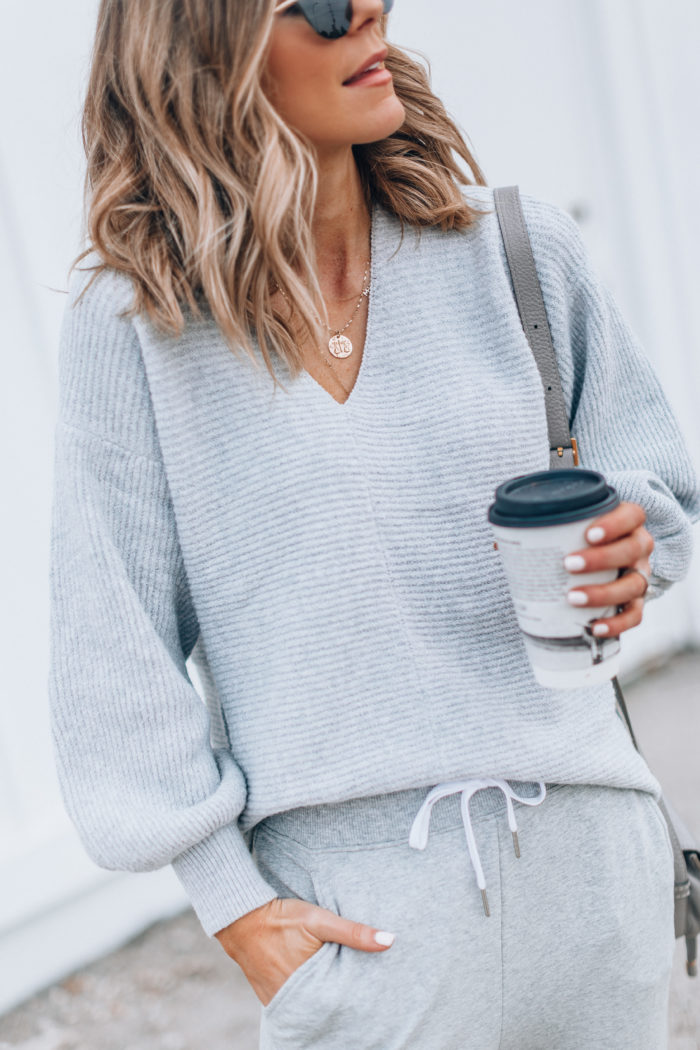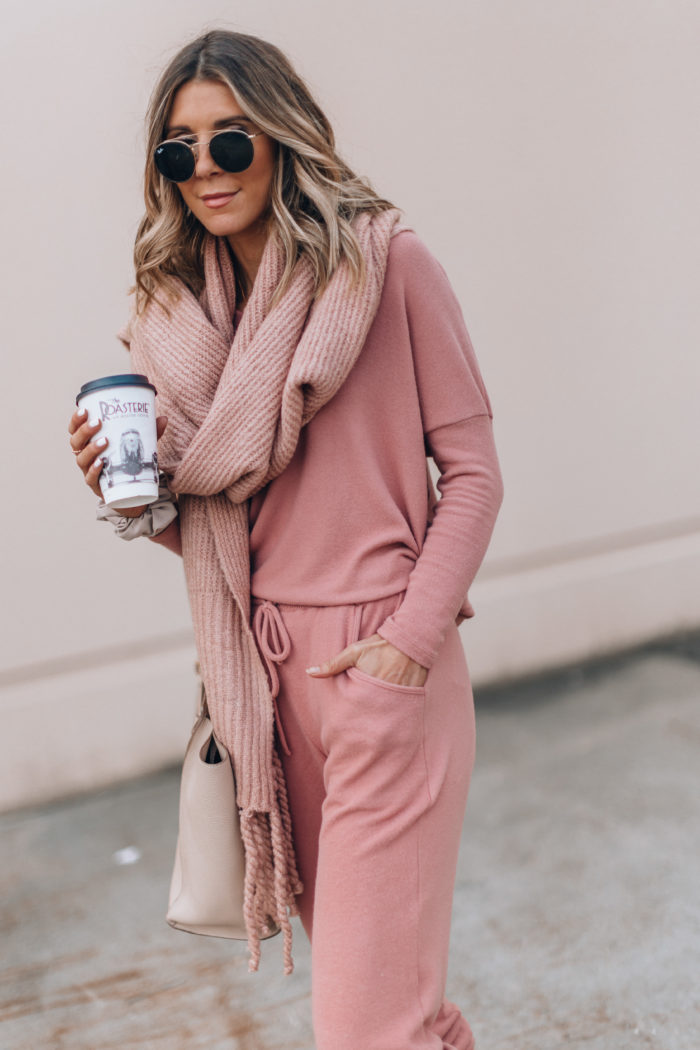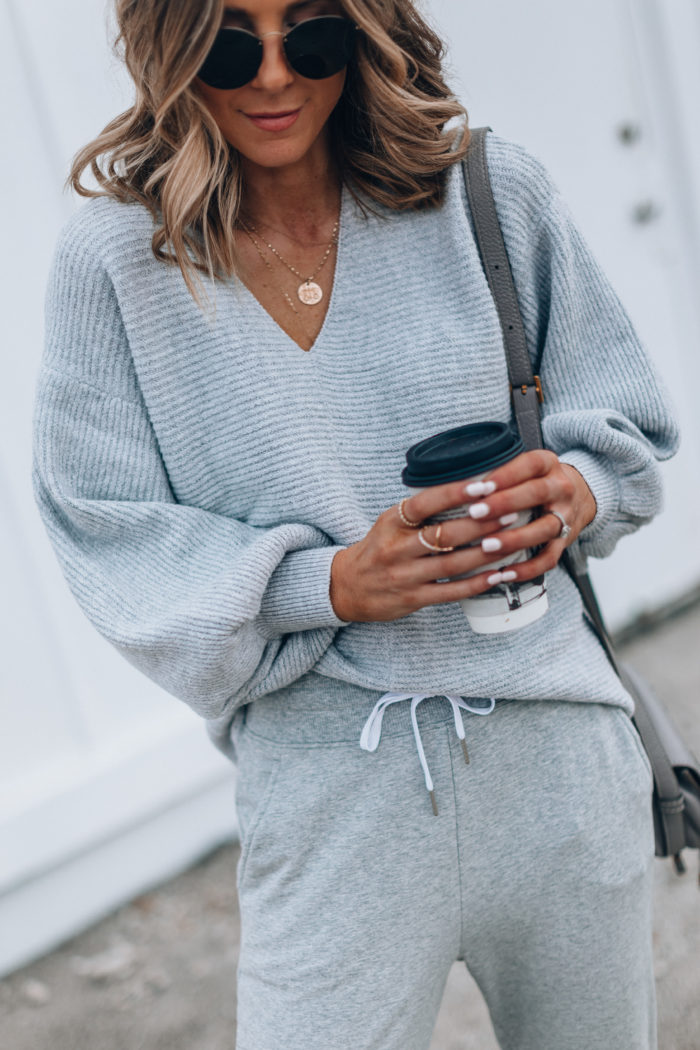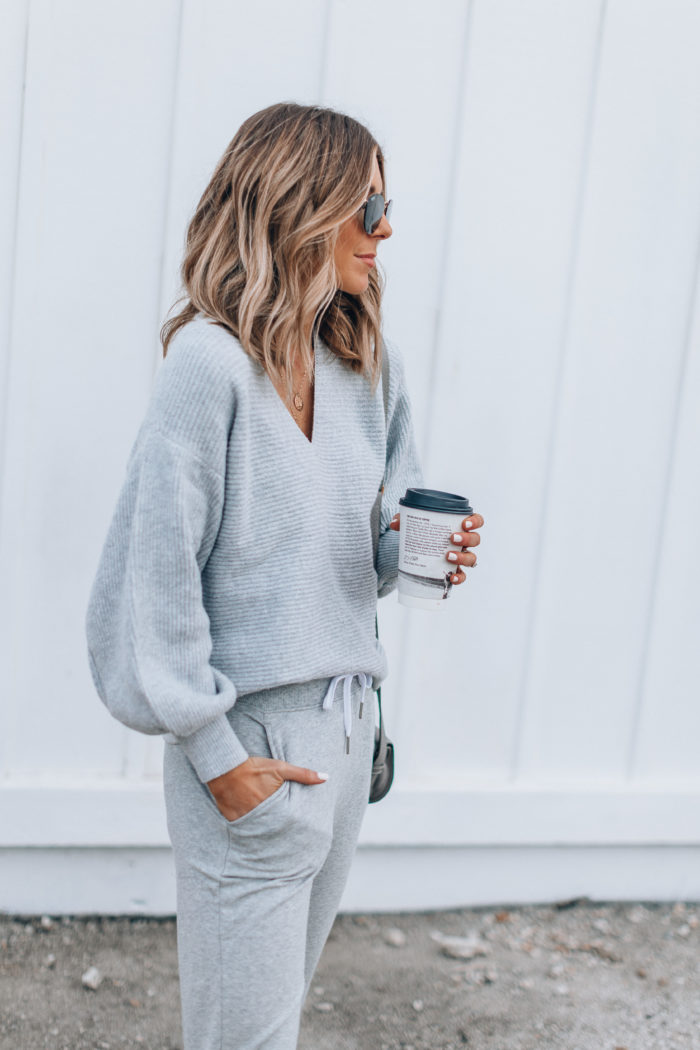 A chic scarf with sneakers
These accessories are 100% necessary if you plan on going out and doing some shopping. Throw them on with a warm jacket over your joggers and slouchy pullover and you'll be ready for hours of Black Friday shopping!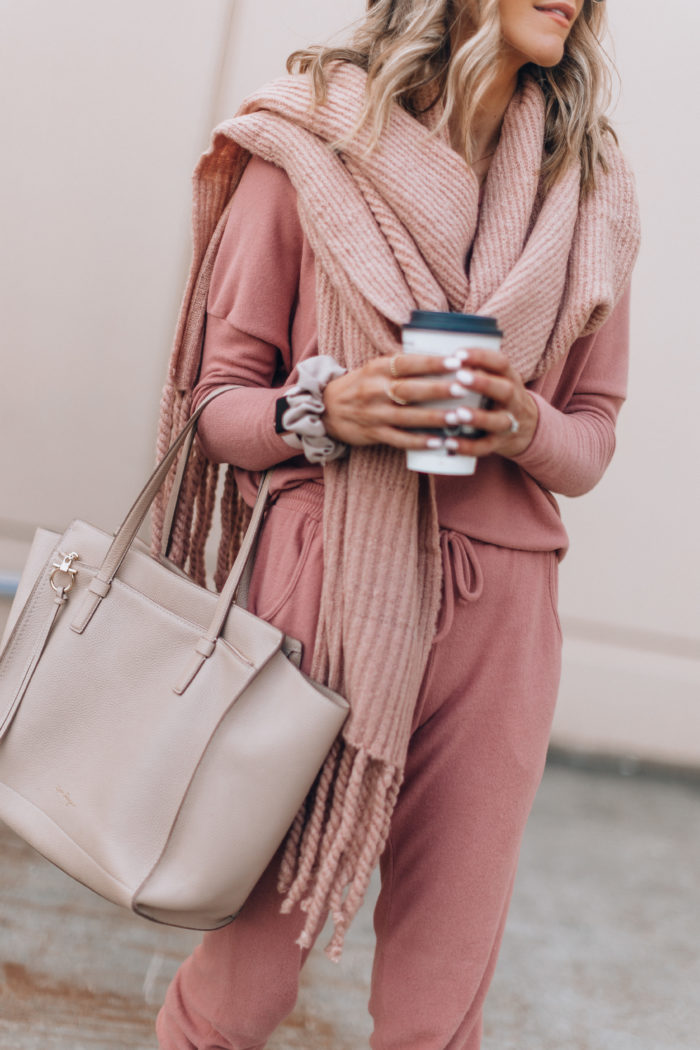 The pink one is so soft!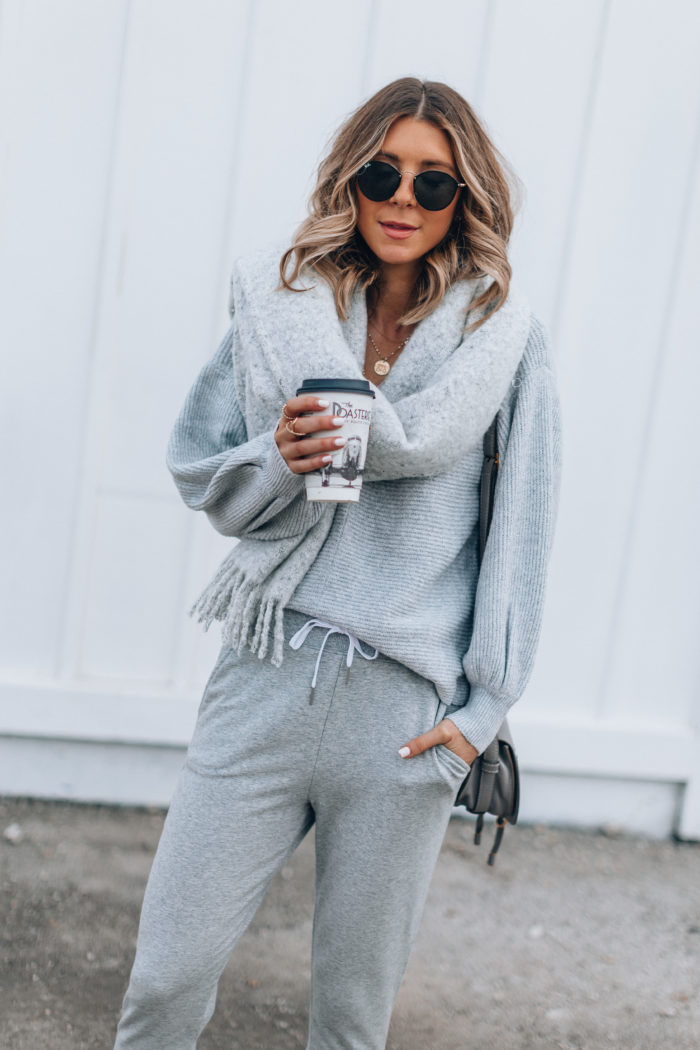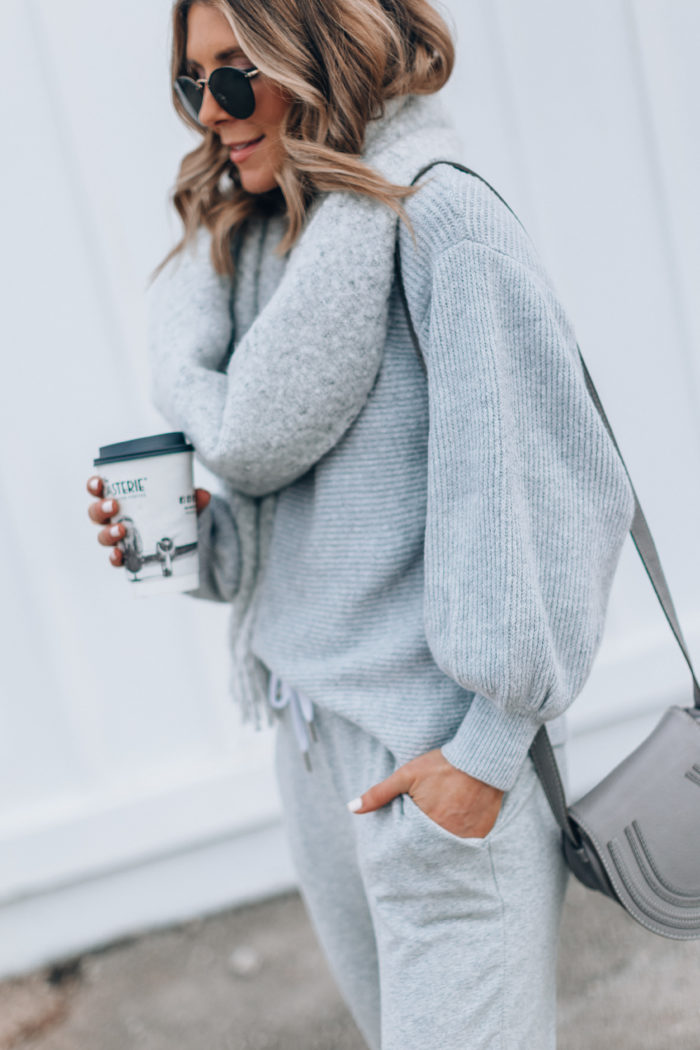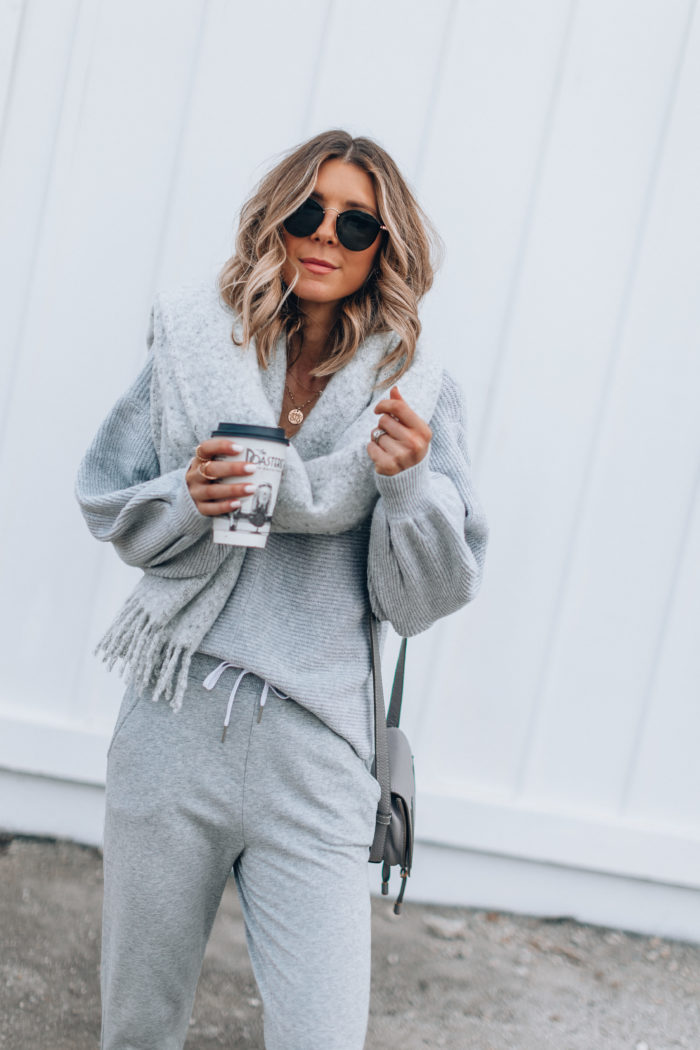 I have it in grey too!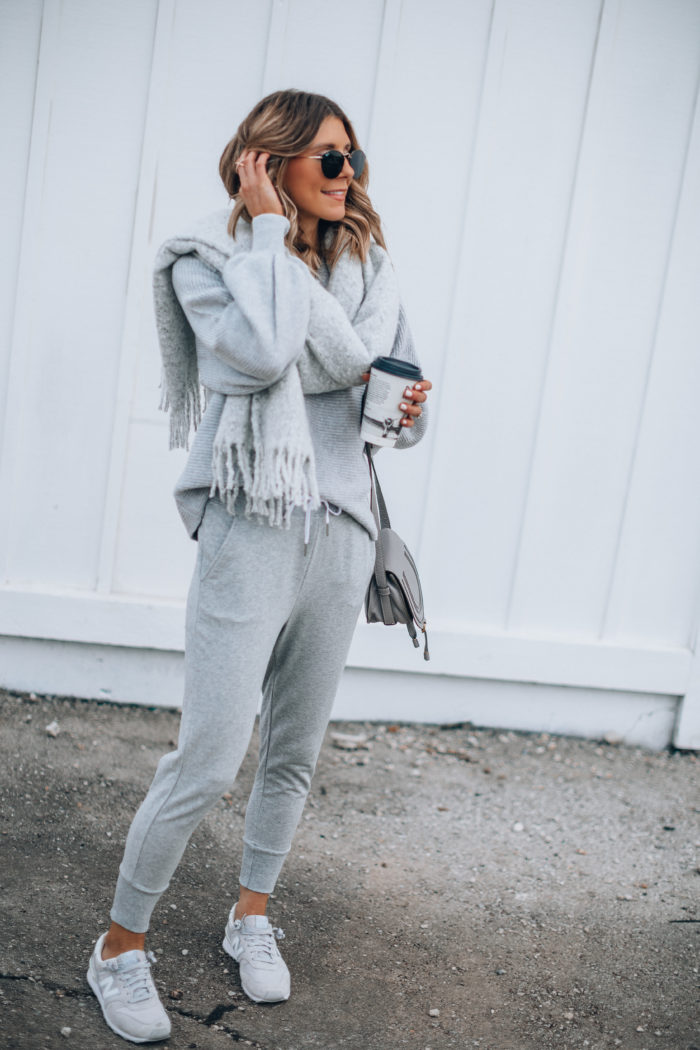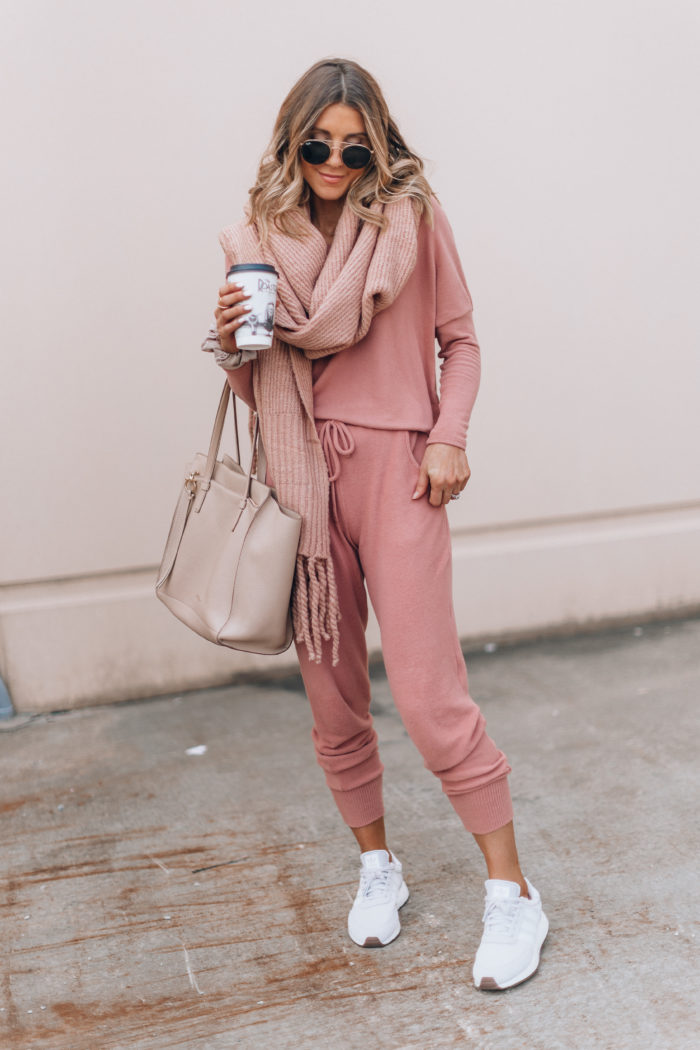 What's your go-to cozy outfit for post-Thanksgiving dinner comfort?
Becky xx
Outfit 1: New Balance Sneakers // Joggers TTS // Grey Pullover TTS wearing size small // Bag // Scarf
Outfit 2:  Pink Slouchy Pullover TTS (wearing size small) // Joggers // Sneakers (I sized down from a 9 to a 7.5) // Scarf  // Tote