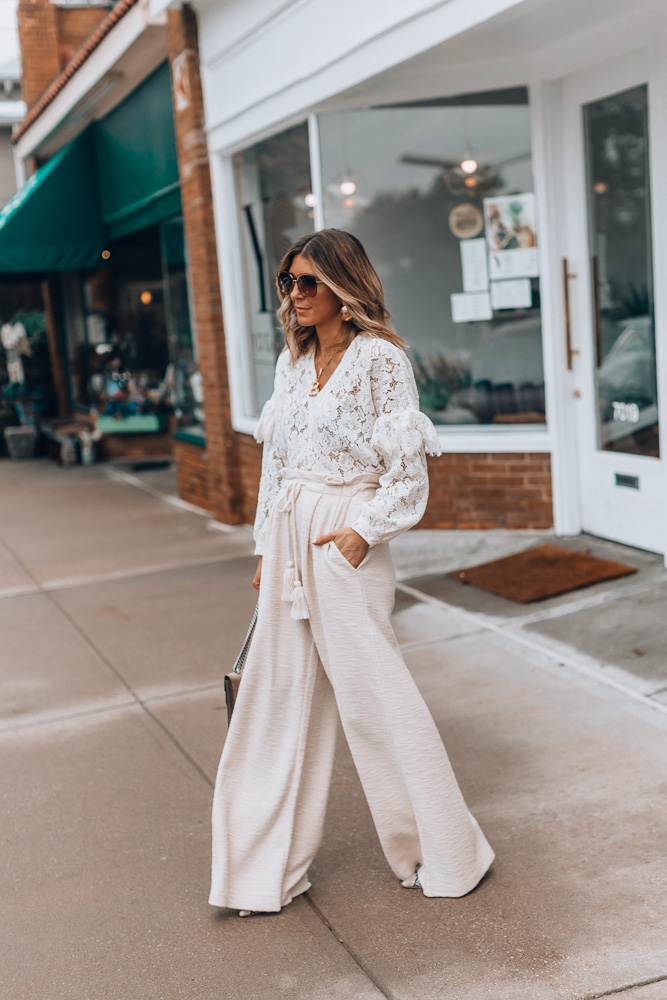 If you've ever wanted to try a designer brand, but you aren't sure where to start your search, I have the answer for you — Mytheresa. Mytheresa is where I find and buy most of my designer handbags and Gucci belts (which I've mentioned to you guys before, I'm sure). You can literally find any luxury brand on their website and I can't recommend it enough.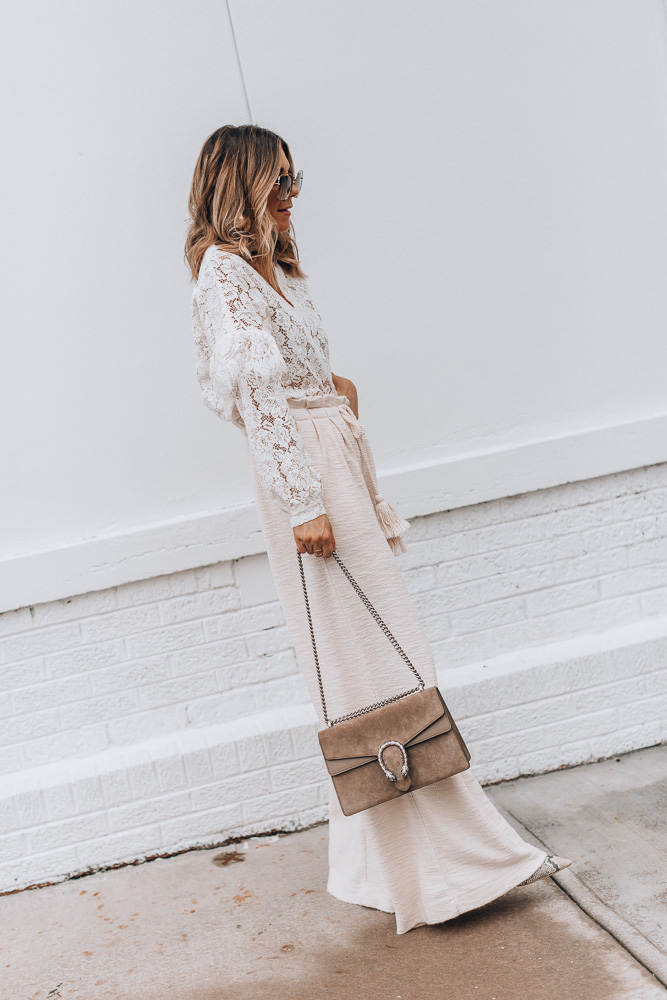 If you aren't quite convinced, this whole look is actually from Mytheresa. I'll start with the lace blouse. I'm an absolute sucker for a good lace top, so when I stumbled upon this beauty I had to get it. How about that arm detail? So fun!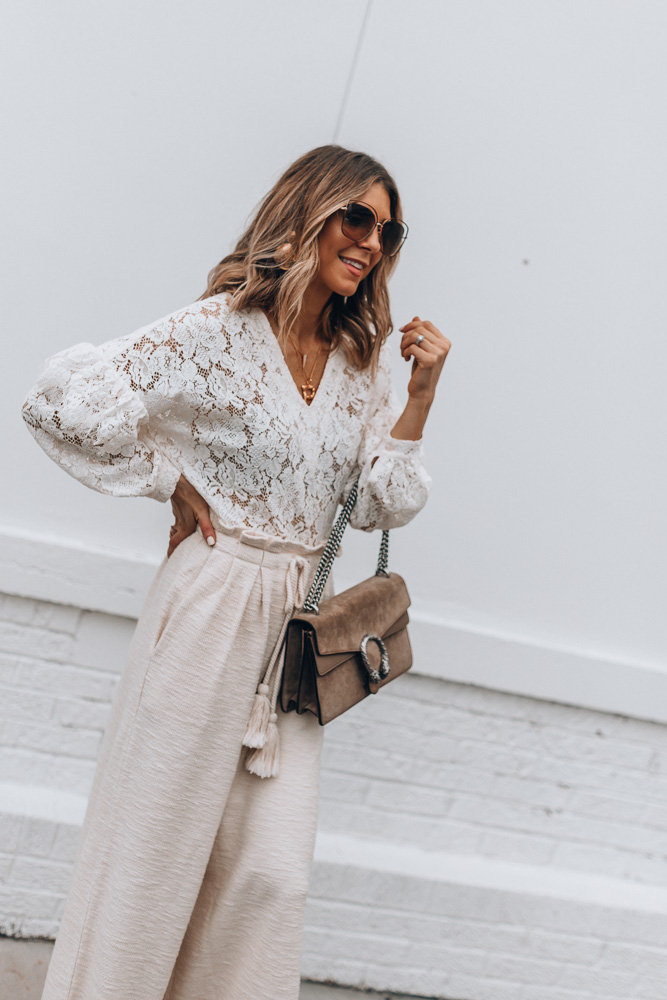 The pants are loose, flowy and incredibly comfortable, but the tassel dresses them up nicely. And both of these items go perfectly with one of my most recent Mytheresa finds, a Gucci bag. It's a classic style that I know I'll have forever.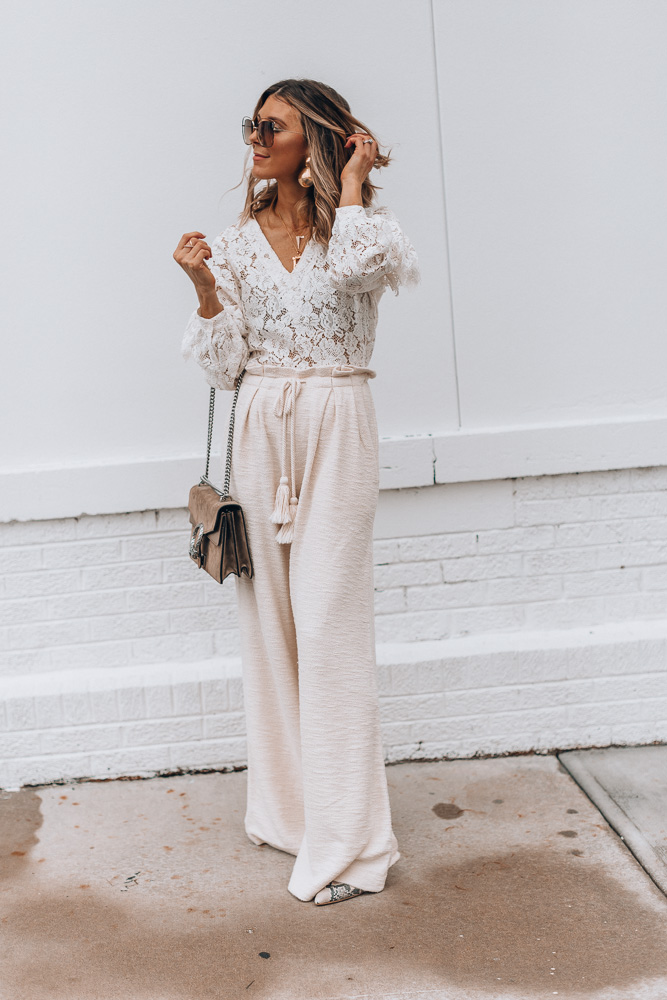 Putting together outfits like this one is so easy with Mytheresa because the whole website is like a curated collection of the best luxury brands. From Fendi to Gucci to Prada, you're going to find all your favorites, trust me.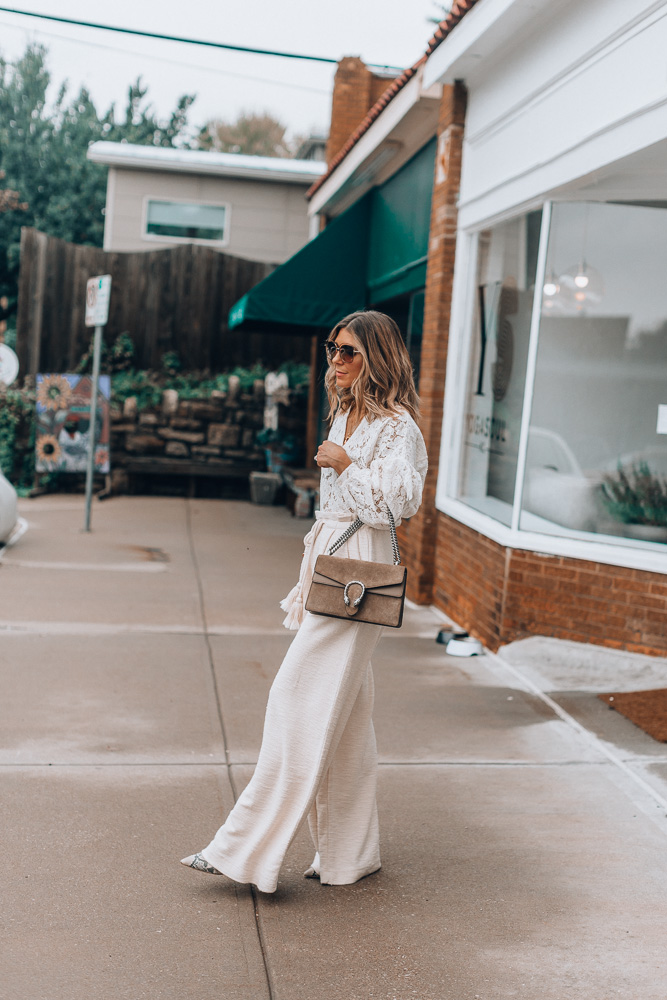 The best part? The fast two-day shipping! Even though the store is based in Germany, they have the best customer service and I always get my orders super quick.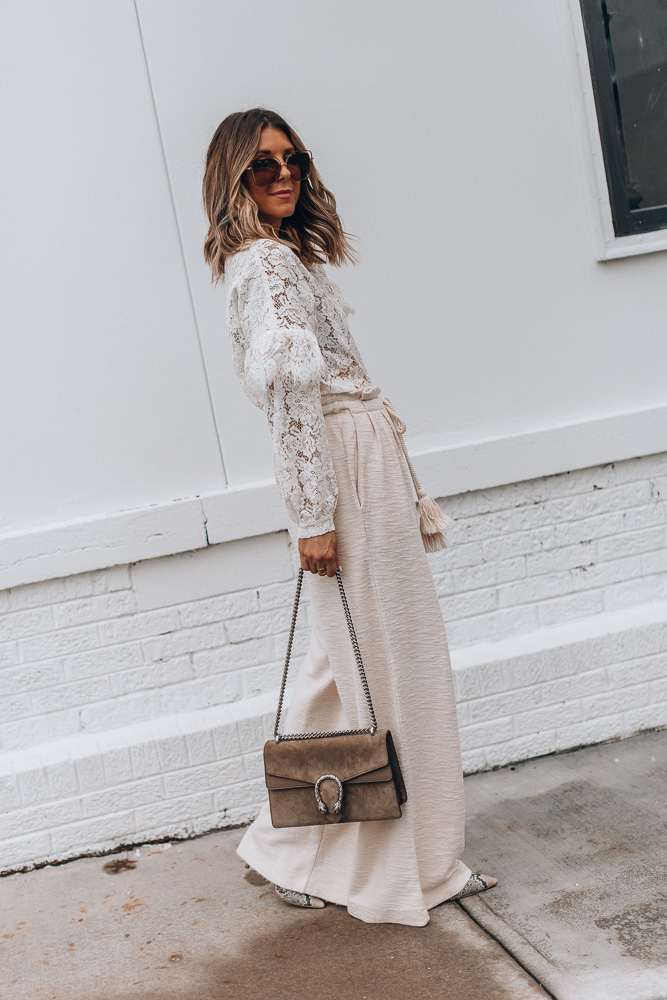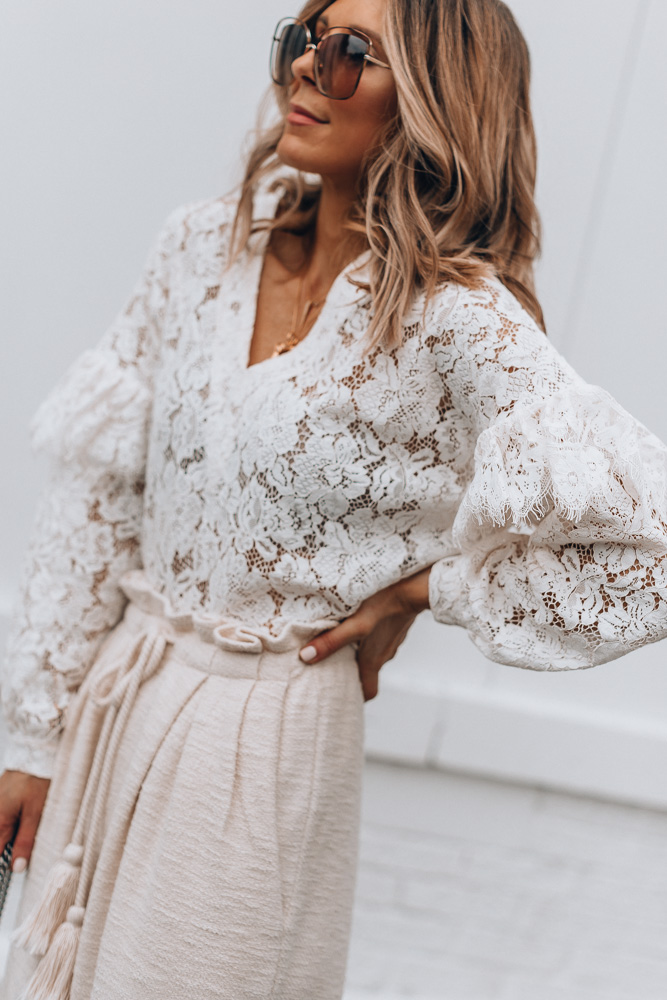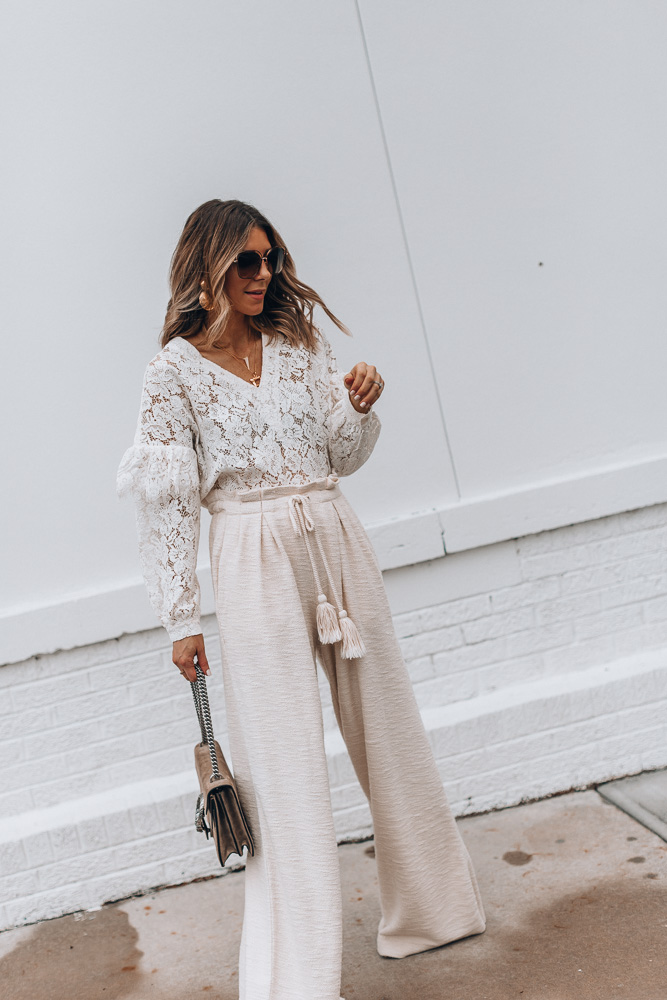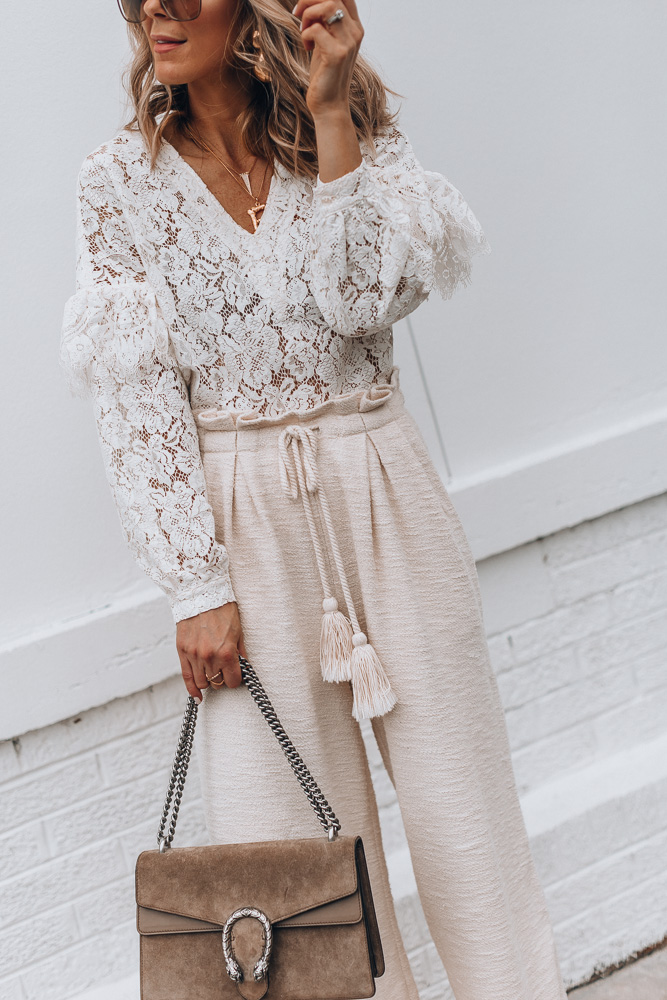 What designer items are you guys eyeing? I guarantee Mytheresa has whatever you're looking for!
Thanks for stopping by!
Becky xx
Outfit details
Lace Top // Wide Leg Pants // Gucci Bag // Chloe Sunglasses 

A big thanks to Mythersa for sponsoring this post!