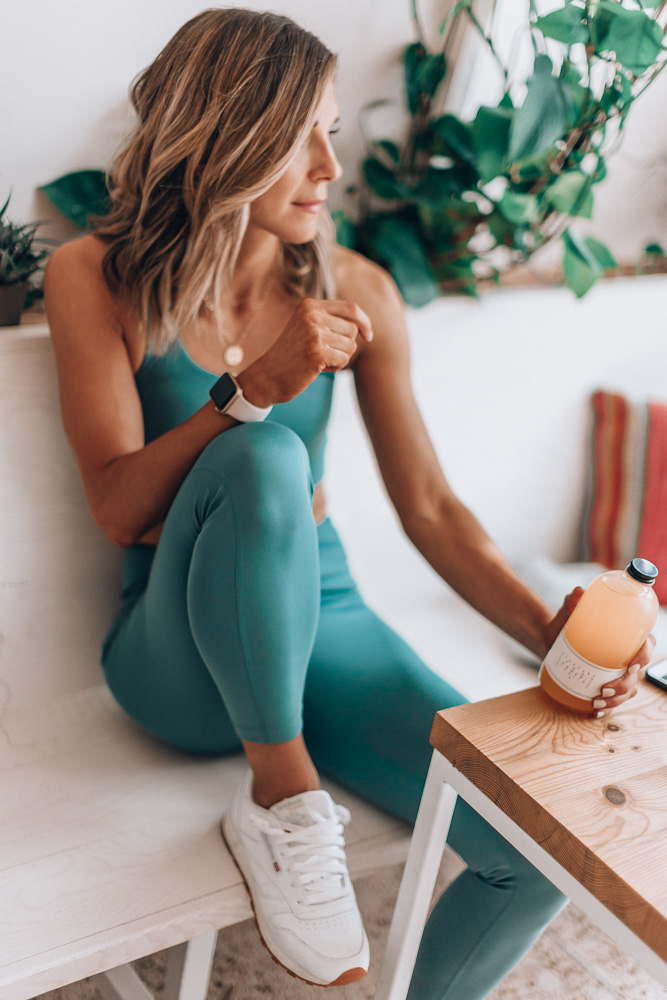 I get lots of questions from you guys about which brands I like most for fitness apparel, and honestly, I have quite a few. But one set that I reach for maybe more than any lately is this jade set from Girlfriend Collective. The color is what initially drew me in, and then I learned more about the company. I think it's such a cool concept that I wanted to feature them today.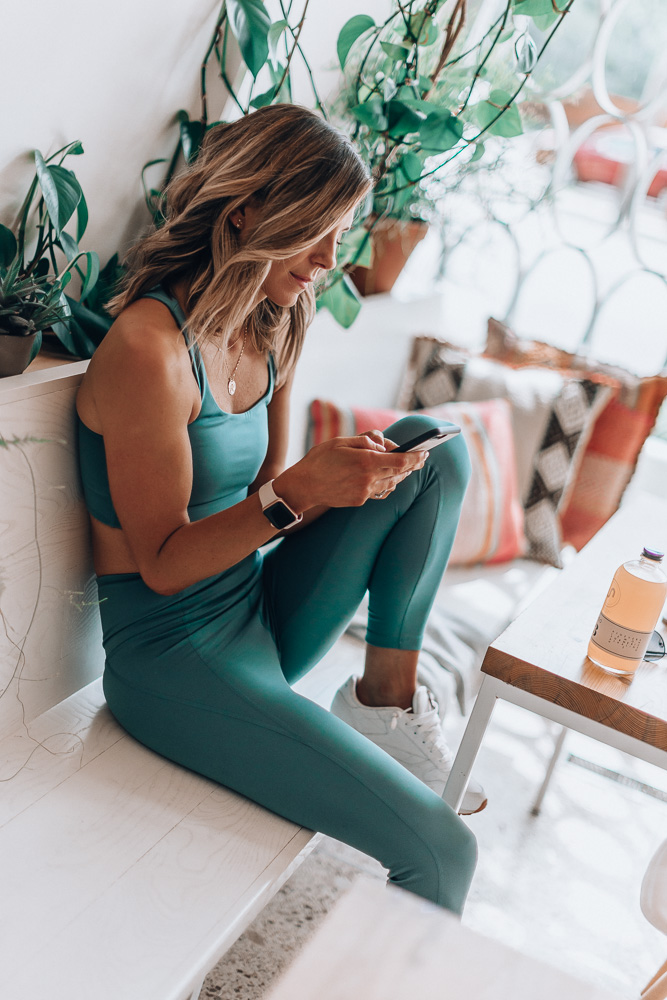 Unlike a lot of clothes out there, Girlfriend Collective is eco-friendly and extremely thoughtful about the way they create their inventory. The items are actually made from recycled fishing nets and ocean plastic, which I think is SO cool. (You can read more about the process here as it's pretty amazing.) On top of that, every time a pair of leggings is purchased, they donate to Healthy Seas, a corporation that funds divers to remove nets that are killing our ocean life.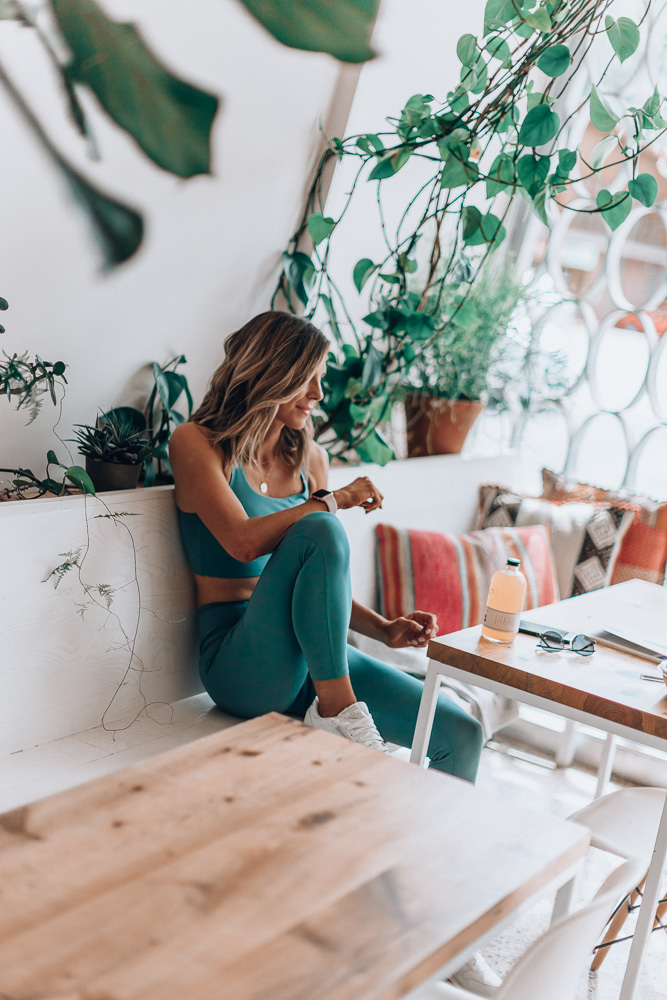 Once I learned about all that, I knew I had to try. And as soon as I got these items on my body – and through a workout – I was hooked. The pieces are all sleek and simple which I'm loving in general lately. Everything pairs nicely together and I especially like their sports bras and leggings. I actually have this same set in 3 colors now, and plan on continuing to support this brand that I've grown to respect so much. Plus, the quality is top notch and holds up well while working out – or heading to run errands after.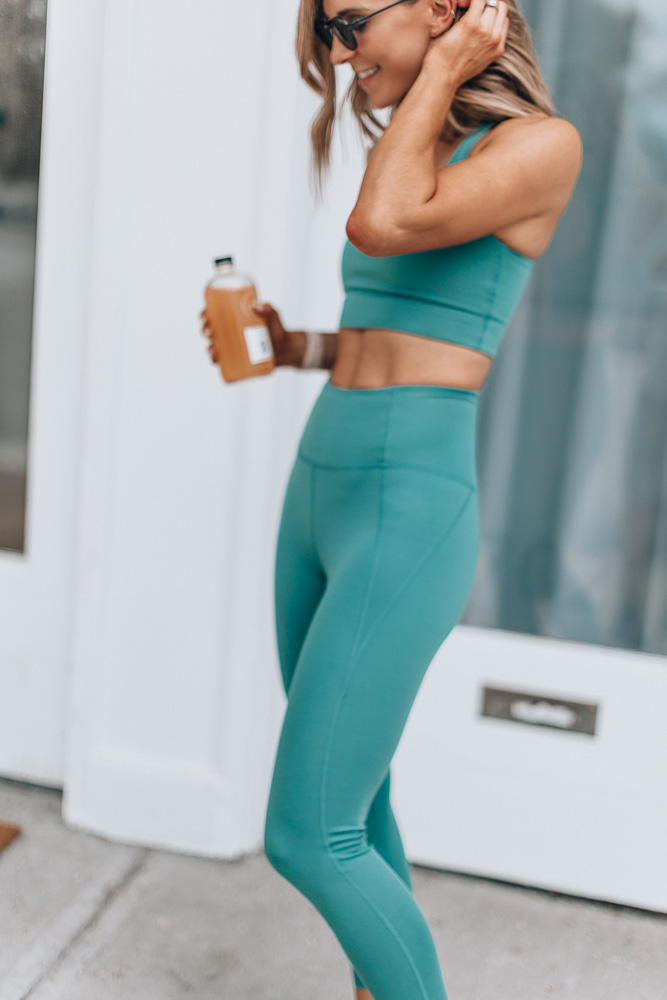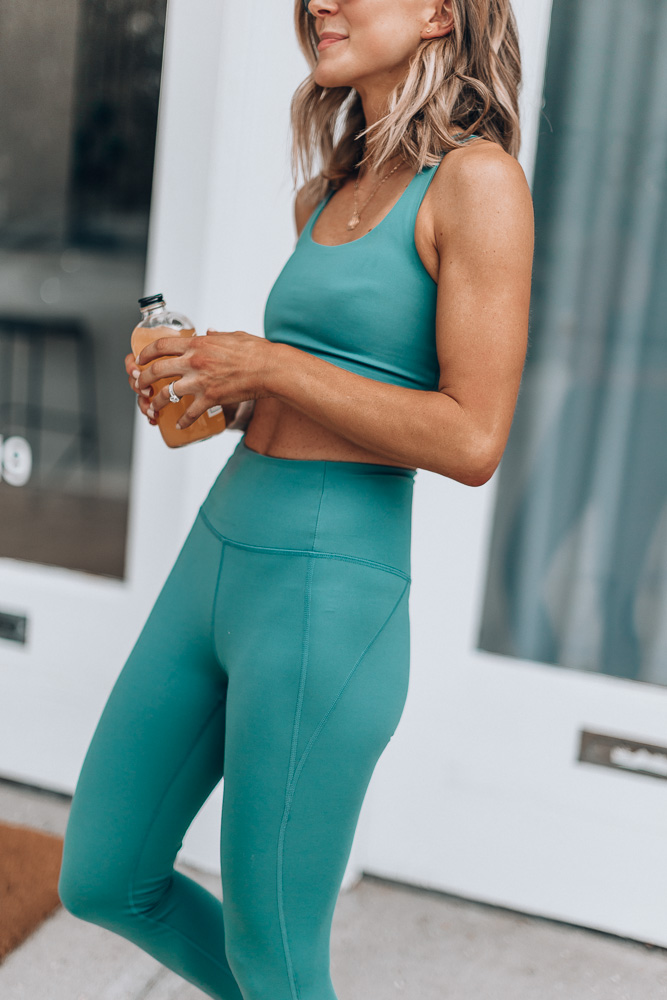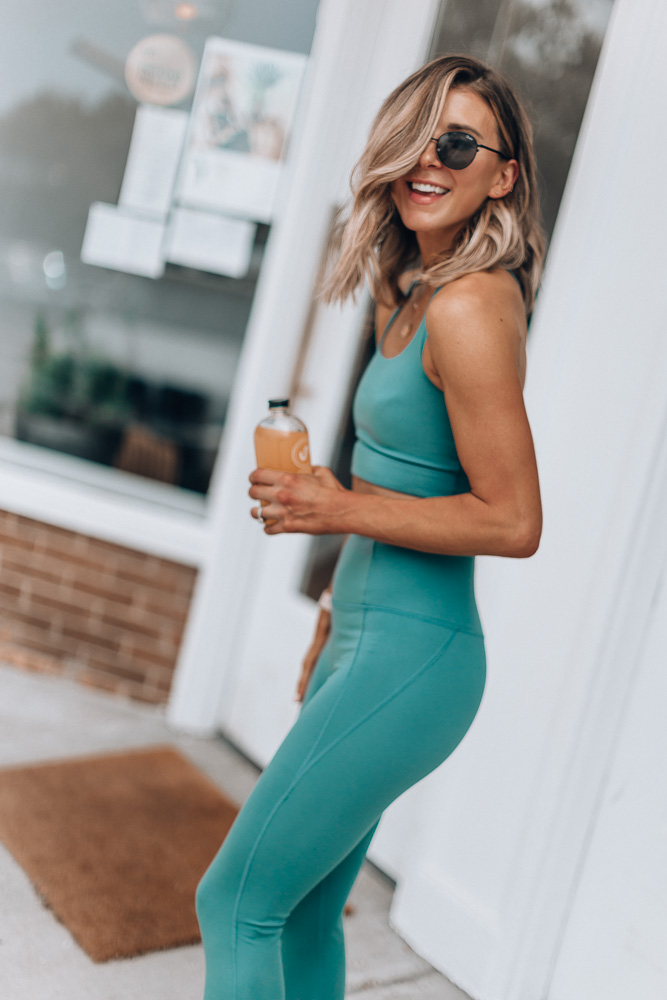 I hope you like hearing about this brand that I'm loving and check out their site. I know you'll love what they have to offer!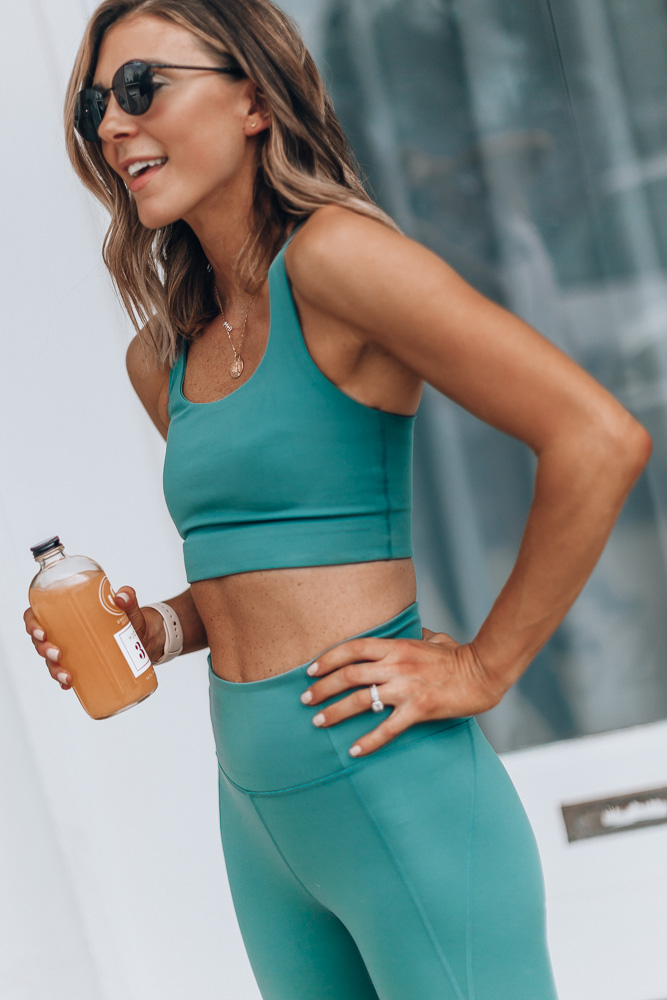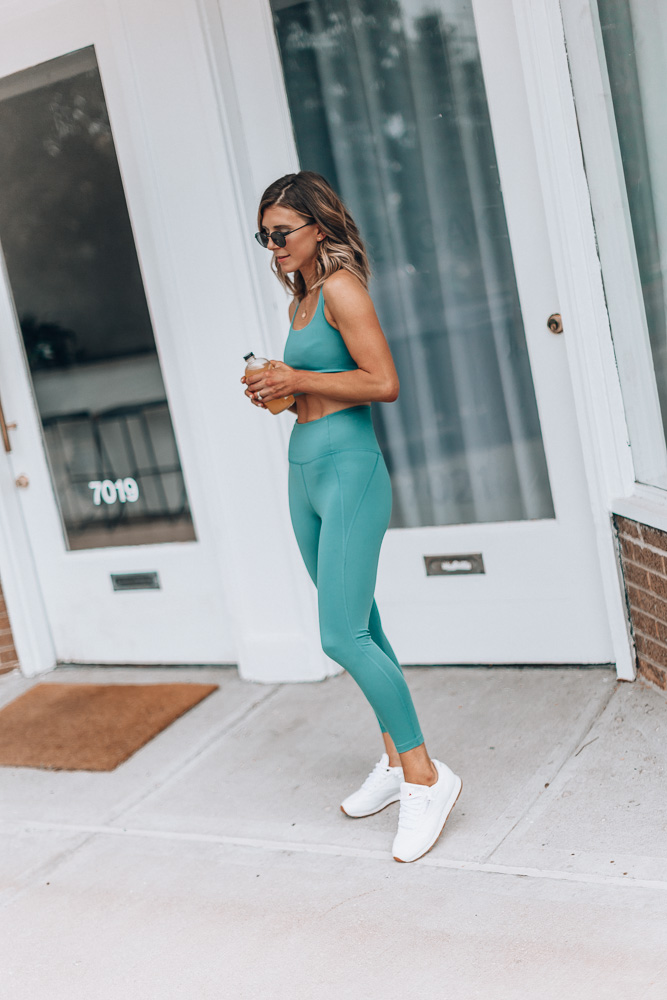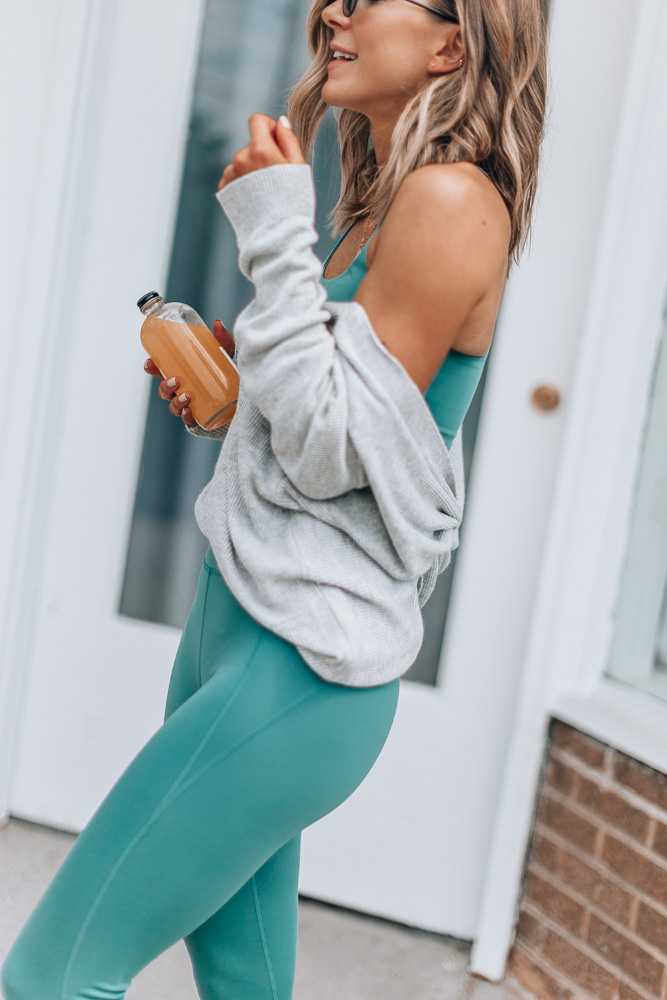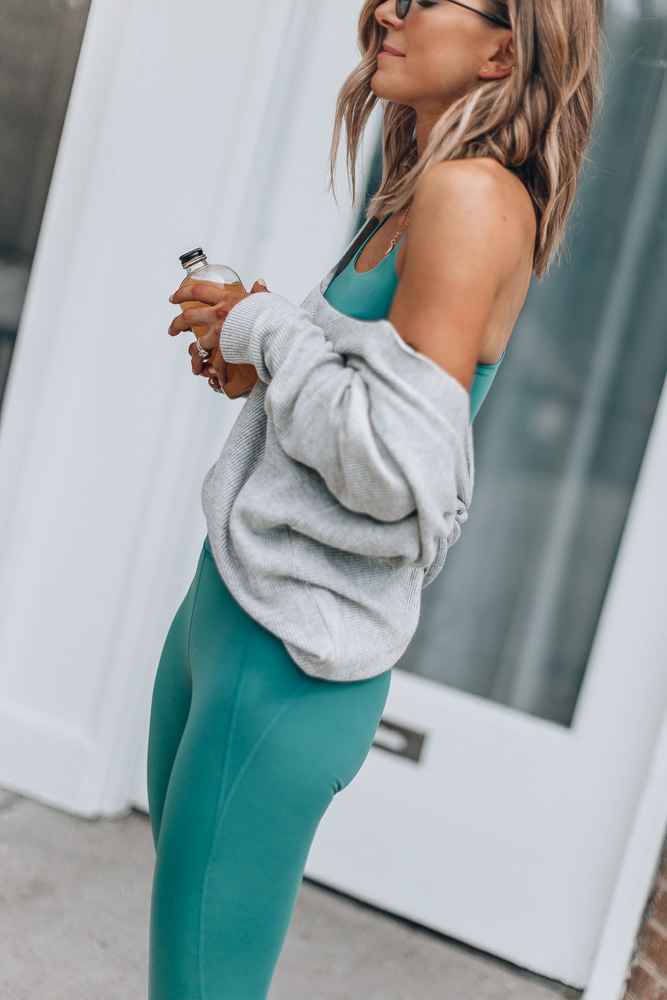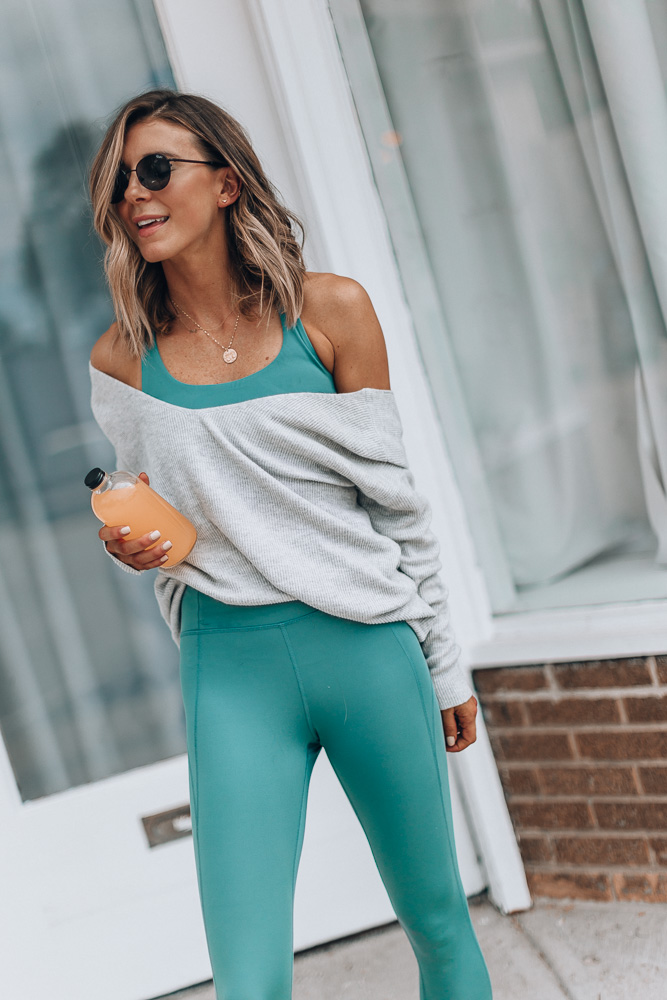 Thanks for stopping by!
Becky xx
PS- For all my KC readers, this juice place is called Unbakery Juicery and I love that they have glass bottles for their drinks!
SHOP MY LOOK
Girlfriend Collective Compressive Leggings TTS  // Girlfriend Collective Poloma Bra TTS  // Reebok Sneakers

A big thanks to Girlfriend Collective for sponsoring this post!