I love this time of year because it always feels like a fresh start. Even though I'm well past my back-to-school days, it almost feels like a new year. And even though school is behind me, it's fun to think of back-to-work shopping the same way. If you're looking to freshen up your work wardrobe for the fall, here are 3 tips for building a chic business wardrobe.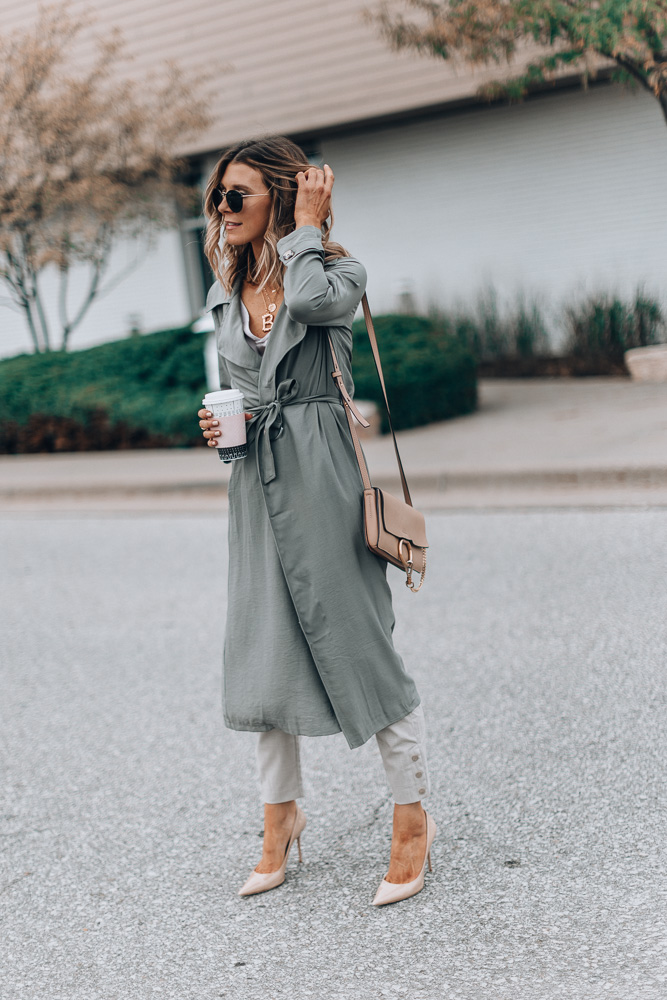 Find a color palate
You probably know by now that I love neutrals and going monochrome. Unless you're re-doing your entire wardrobe, start focusing on a few items in the same color scheme. This way, you can easily mix and match, and the shades will always work well together.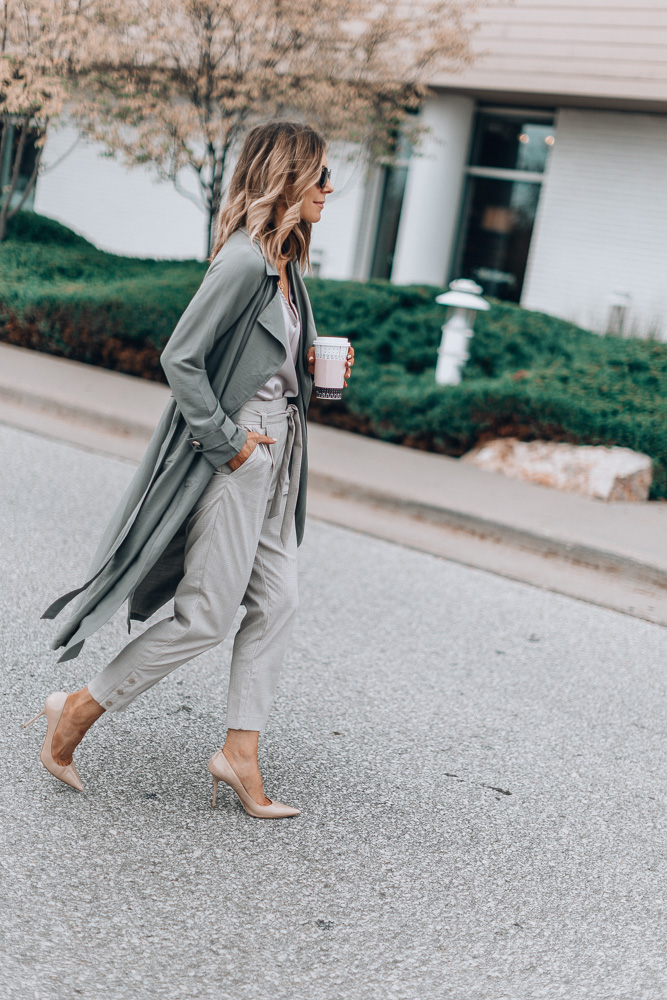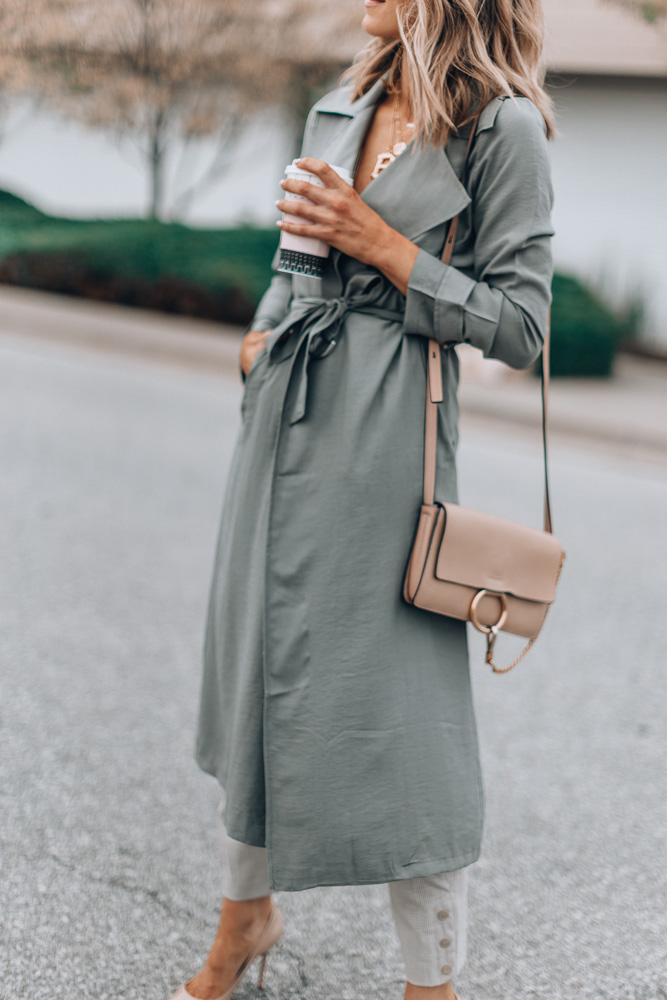 I picked up this entire outfit from Dynamite clothing, and as you can tell, I didn't stray from my love for neutral. Dynamite has such beautiful pieces for work, but they also transfer well into weekend wear. I especially like their pretty camis, chic trousers, and dusters, all which I'm wearing here. The prices are incredible so it makes back-to-work shopping fit within the budget. Don't miss all their neutrals for building a color palate.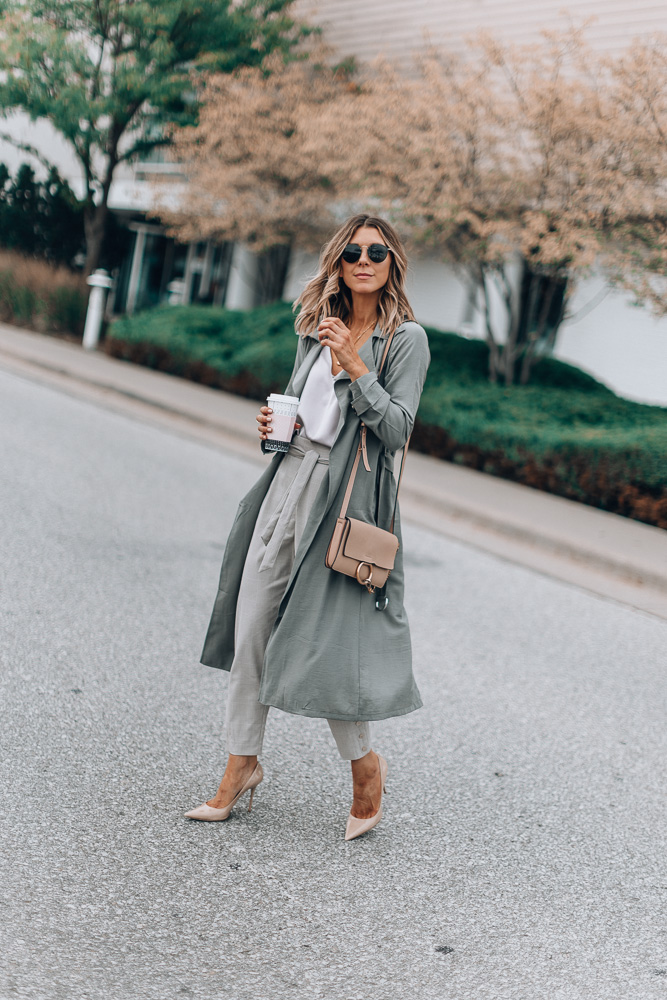 Think outside the box
I know a lot of women who automatically turn to dresses for work wear. Which is great, but in my opinion, a pantsuit or trousers with a cami tucked in is even chicer. It's a confident look and can even be a lot more comfortable – which adds to the confidence. Use the pants and cami as a base and then mix up the cardigans, jackets, dusters, etc.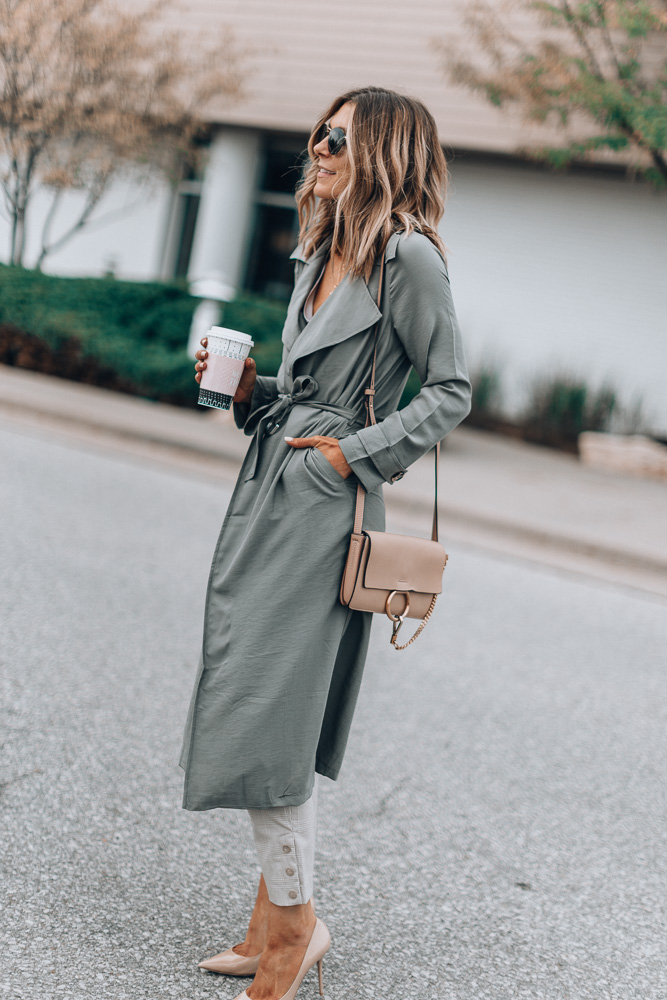 Be able to fix problems
Even with the best outfit, things like wrinkles or fuzz can ruin it. I keep a steamer in our closet and pull it out when wearing certain fabrics and before getting ready for the day. I also keep a few lint rollers throughout the house and in my car. It's amazing what a little extra care can do for your look. You could even keep travel size options of a steamer, lint roller and stain remover in your office if you have one.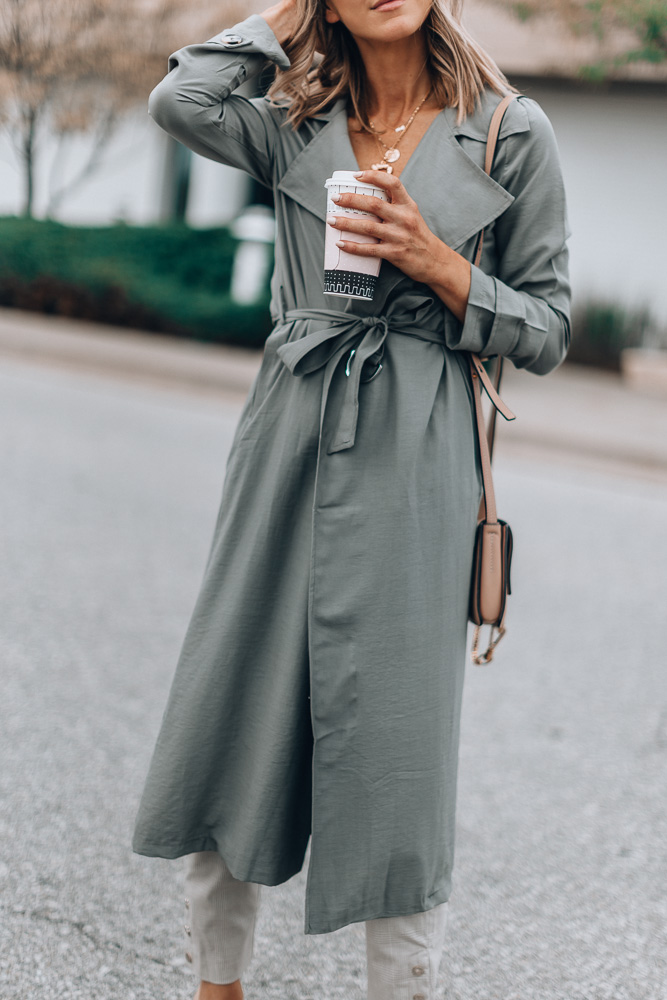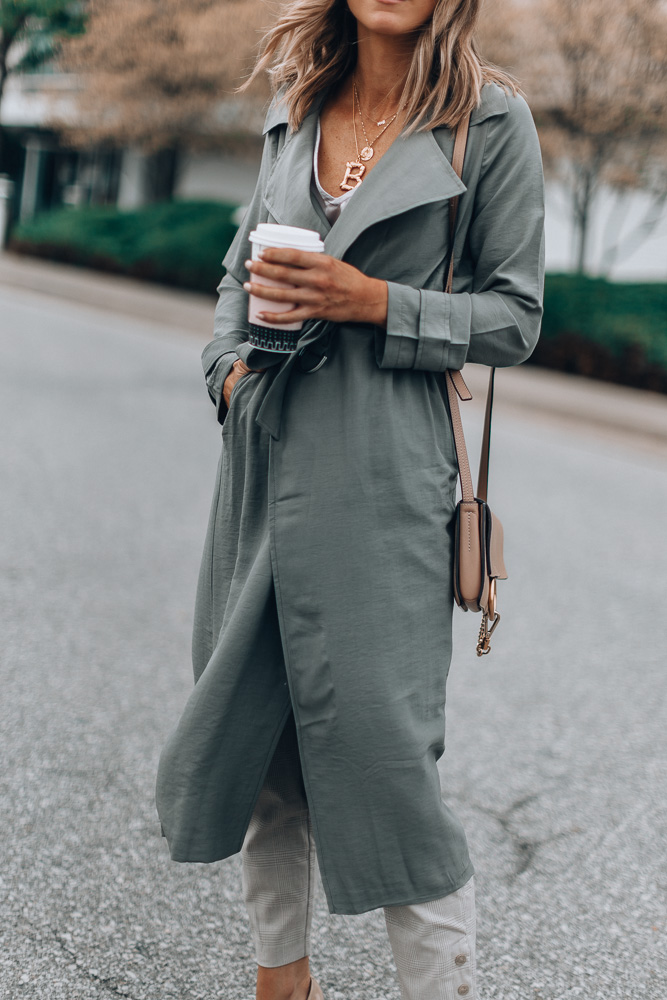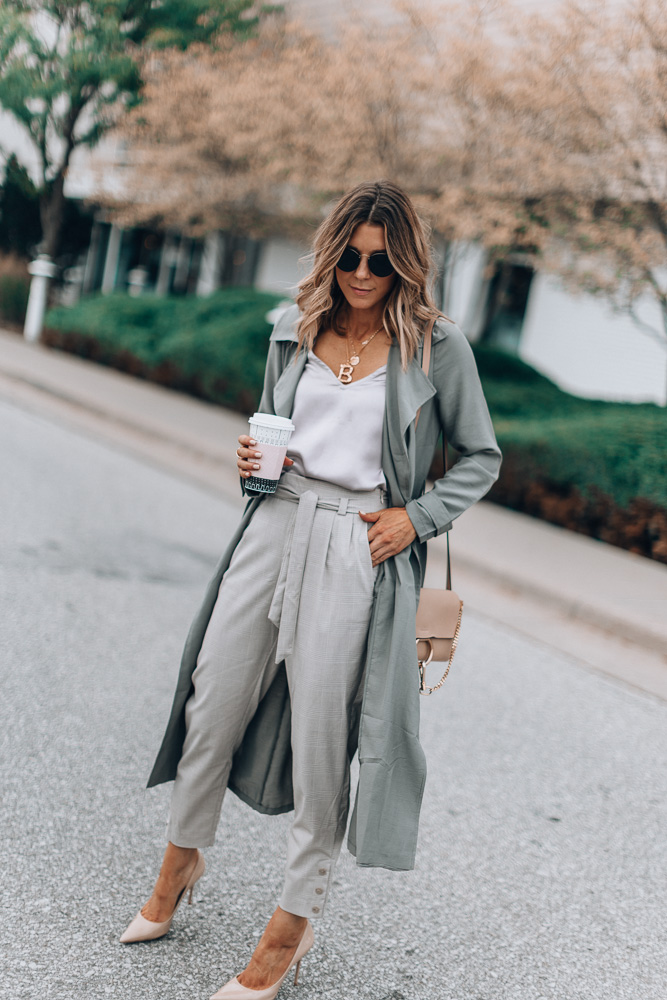 Let me know if you guys like this post and I can add even more ideas to a future one! But for now, I hope these 3 tips help.
Becky xx
Outfit Details
Satin Cami (under $20)  // Pants (similar here) // Lightweight Trench //

A big thanks to Dynamite Clothing for sponsoring this post!