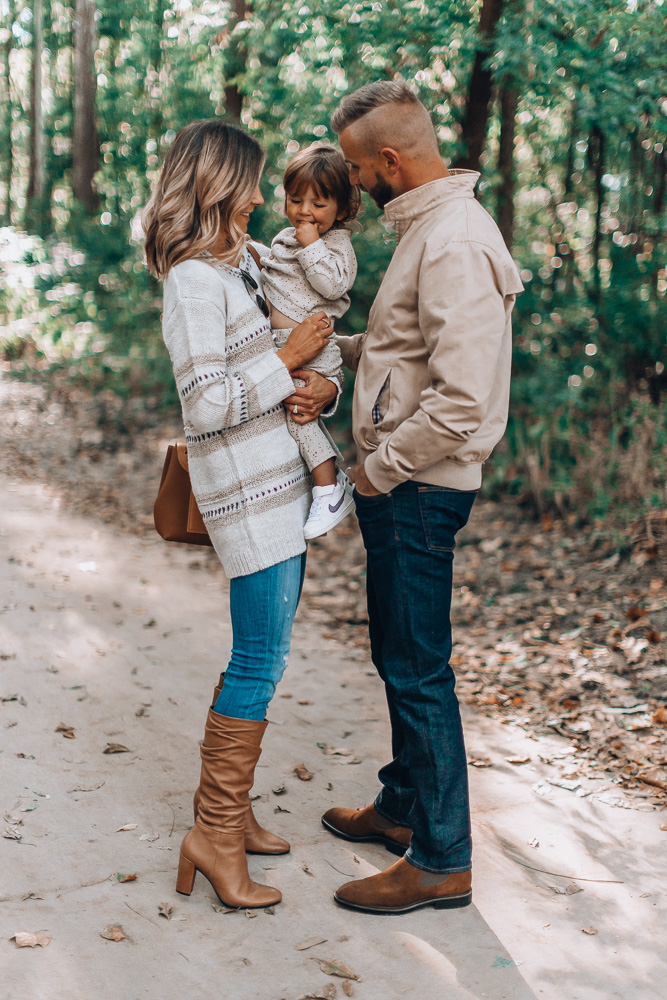 Date night is something Michael and I try to make time for as often as we can. If you're a parent, though, you know it's much easier said than done. And sometimes, like this date, you bring one of the kids along! We love getting one-on-one time with each kid, so we thought we'd bring Grey along while Sutton got a little grandma time. It gave us the chance to hang with Grey, but the night still felt special.

When we do manage to carve out some time, I like to put a little bit of thought into our looks. I'll usually pick a few different options depending on what we're doing, and in this case, that meant cozy sweaters and boots for both of us from ECCO.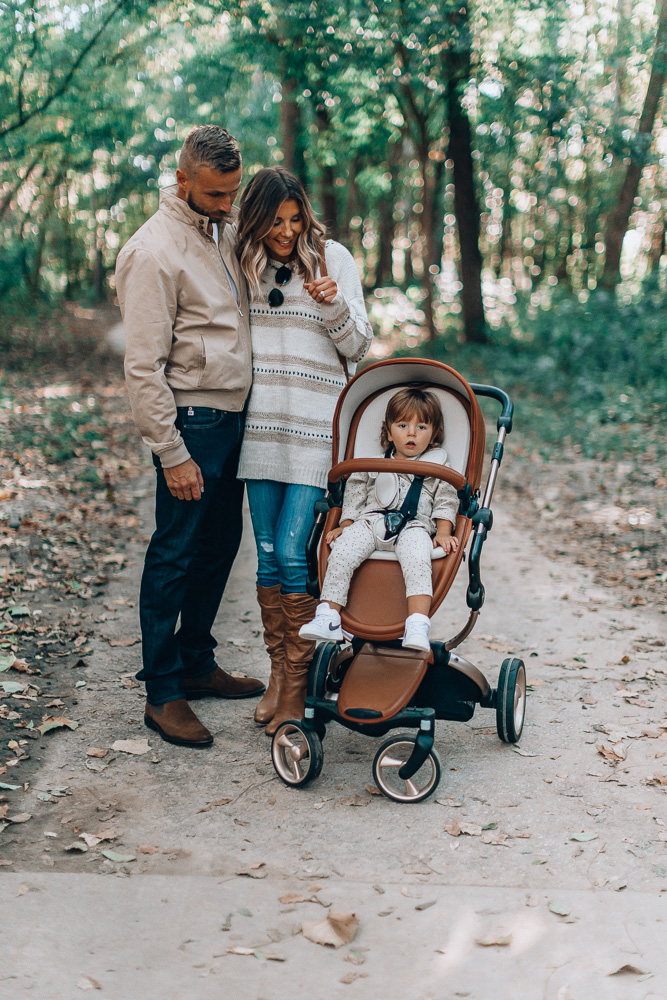 With the temps dropping quickly in Kansas City, it was a no-brainer to wear our ECCO boots. They're super soft and so so comfortable. I didn't have to do any convincing for Michael either because he's already obsessed with ECCO. He actually has their golf shoes, which he wears constantly. I love the VITRUS II Chelsea Boot for him because they're stylish yet simple and practical. He can wear them for a date night or any other casual event.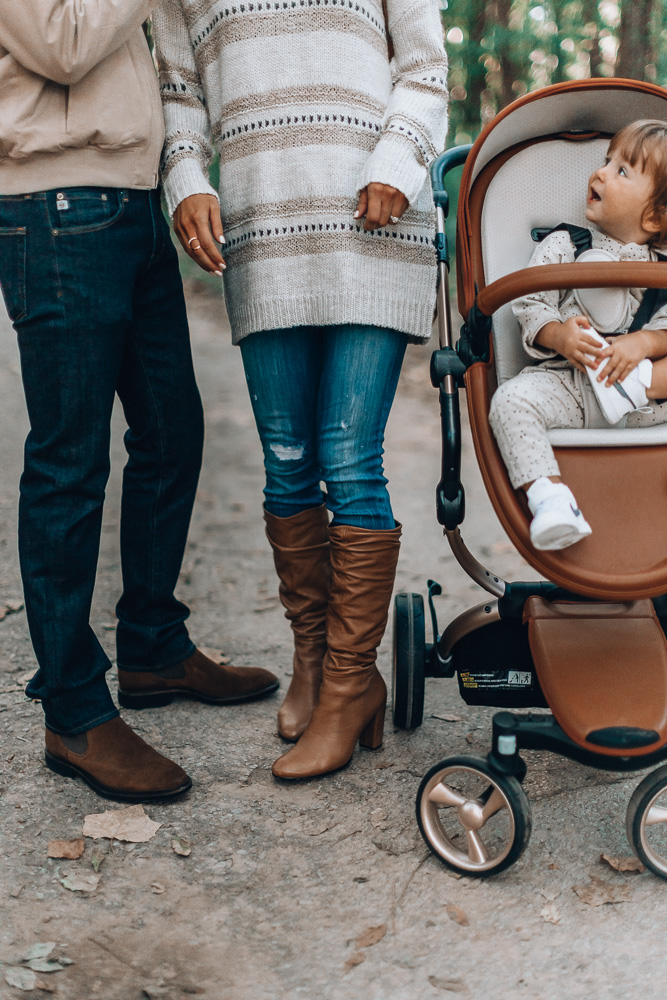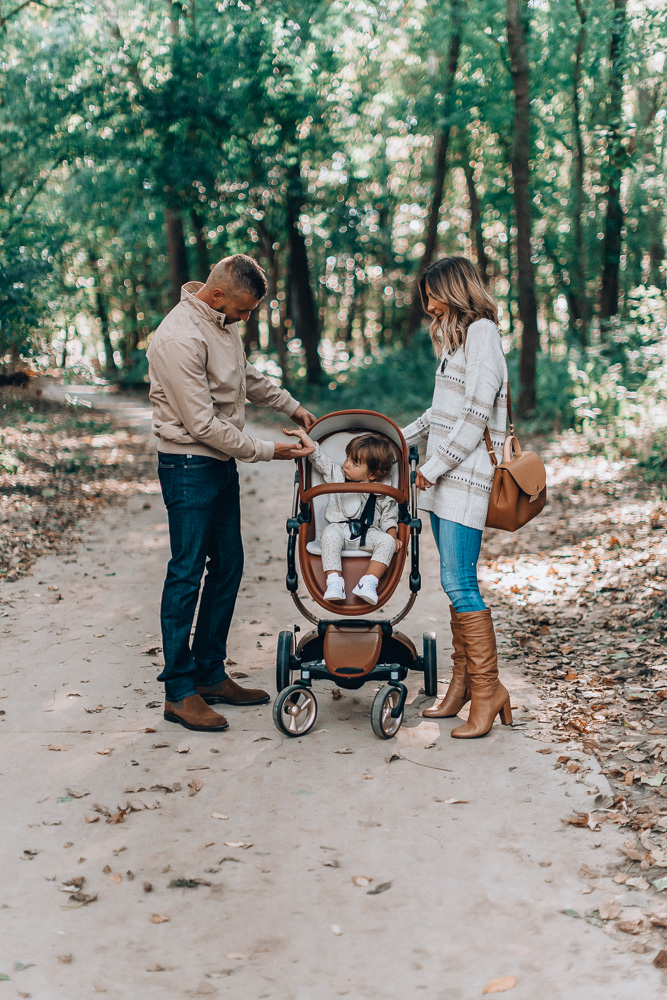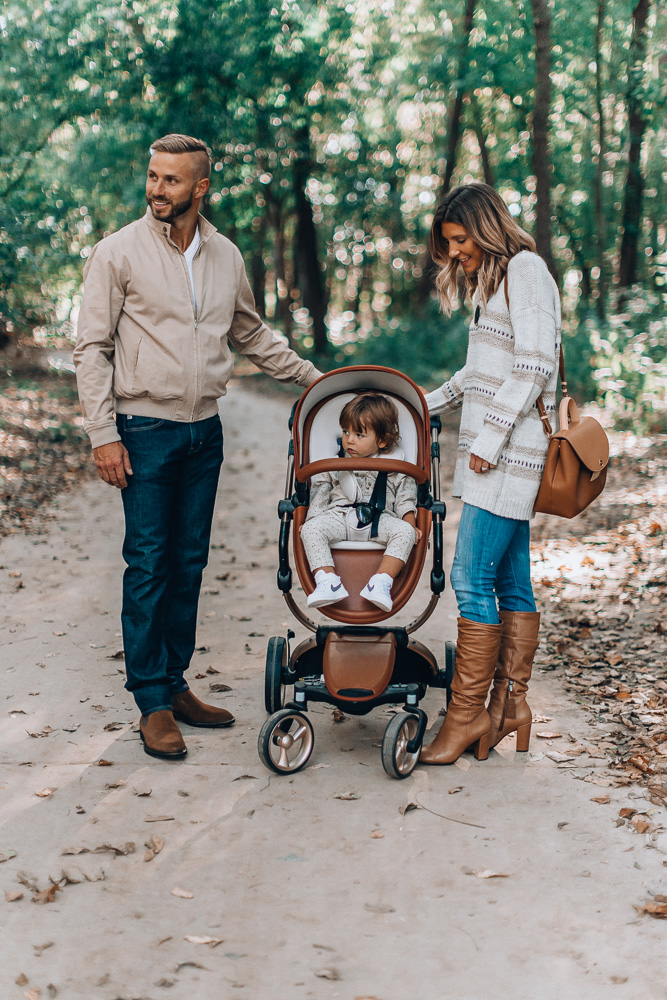 As for my look, these SHAPE Slouch ECCO boots might be my favorite pair this season. The slouchy leather is velvety soft and the heel height is just right – the perfect height for a night out with the hubby or to wear more casually.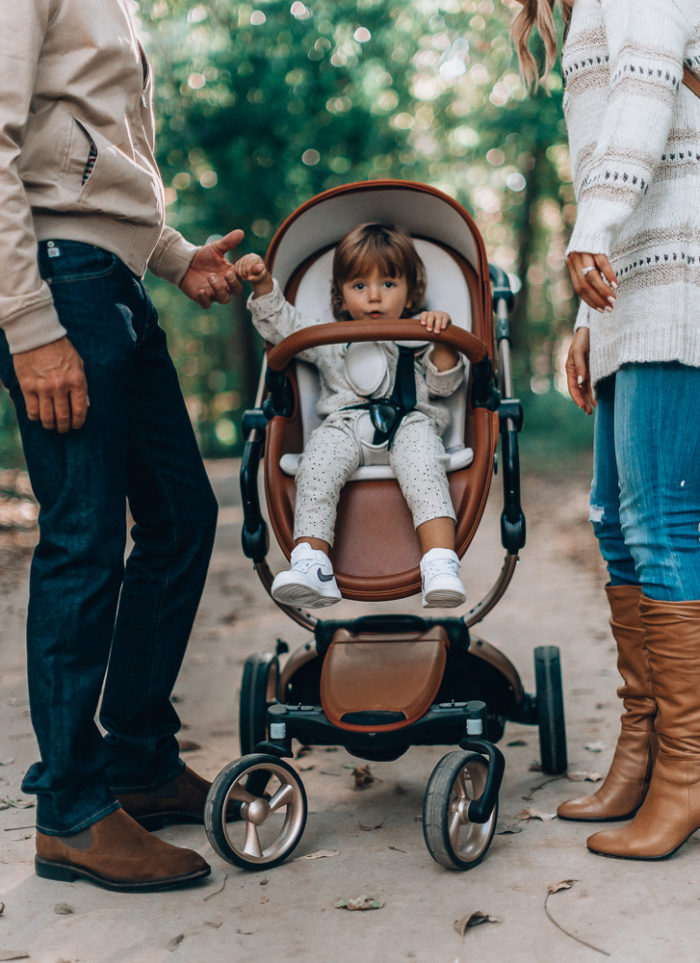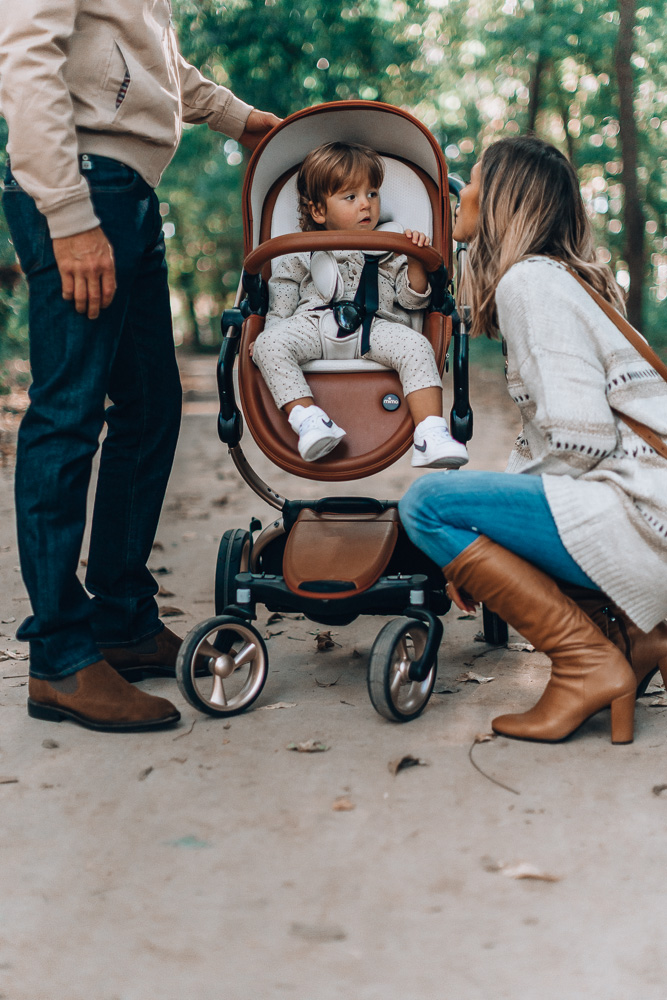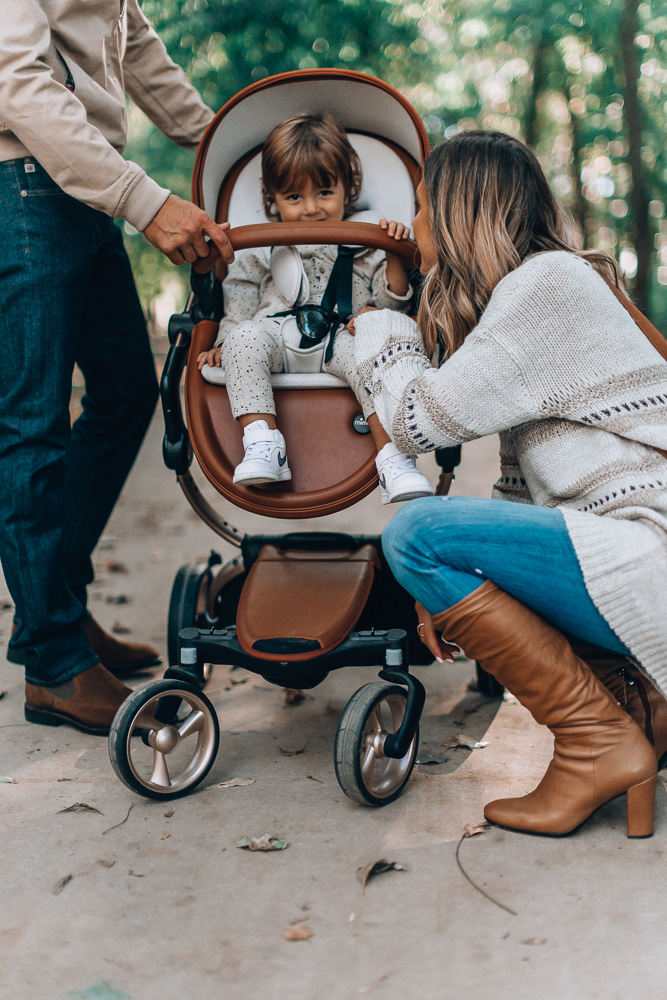 And now you know our go-to look for a fall date night! We kept it simple, cozy and stylish thanks to the star of the show – our ECCO boots.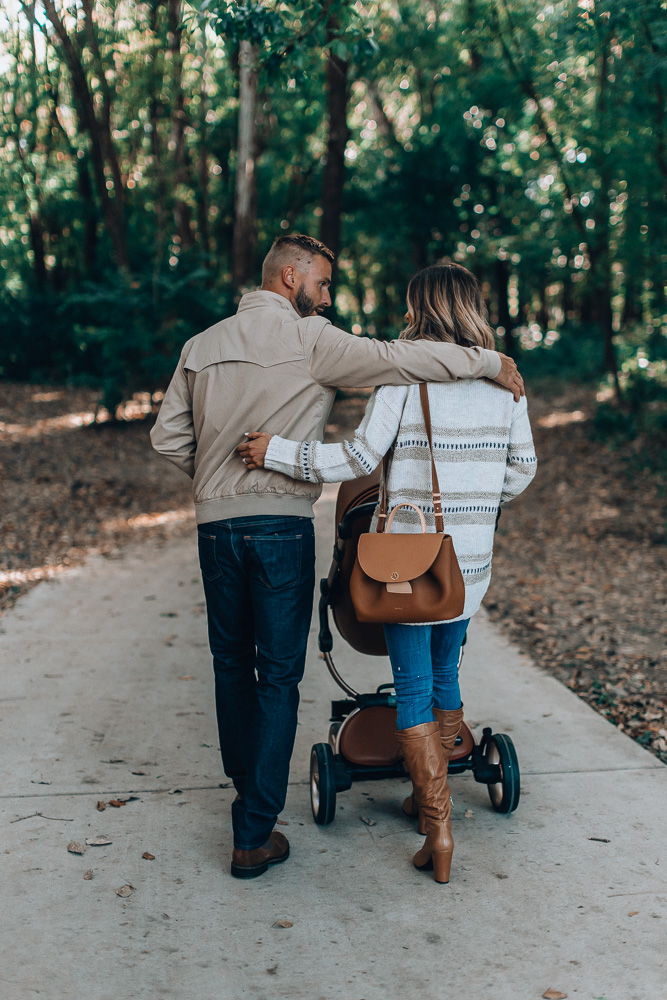 What fall looks do you reach for a date night? I'd love to know!
Becky xx
SHOP OUR LOOK:
ECCO Slouch Boots // Sweater Dress // Jeans //
Michael's look: Ecco Men's Boots // Jacket // Jean's

A big thanks to ECCO for sponsoring this post!