You've probably seen a lot of buzz about natural deodorant in the last year. I may be slightly late to the party, but I'm so happy I finally jumped on the bandwagon because it's amazing! I feel like deodorant is something that's just part of our normal routine that we don't necessarily put a lot of thought into. But once I learned about the ingredients in deodorant and the potentially dangerous side effects of those ingredients, it was easy to make the switch. This is where Kopari comes in!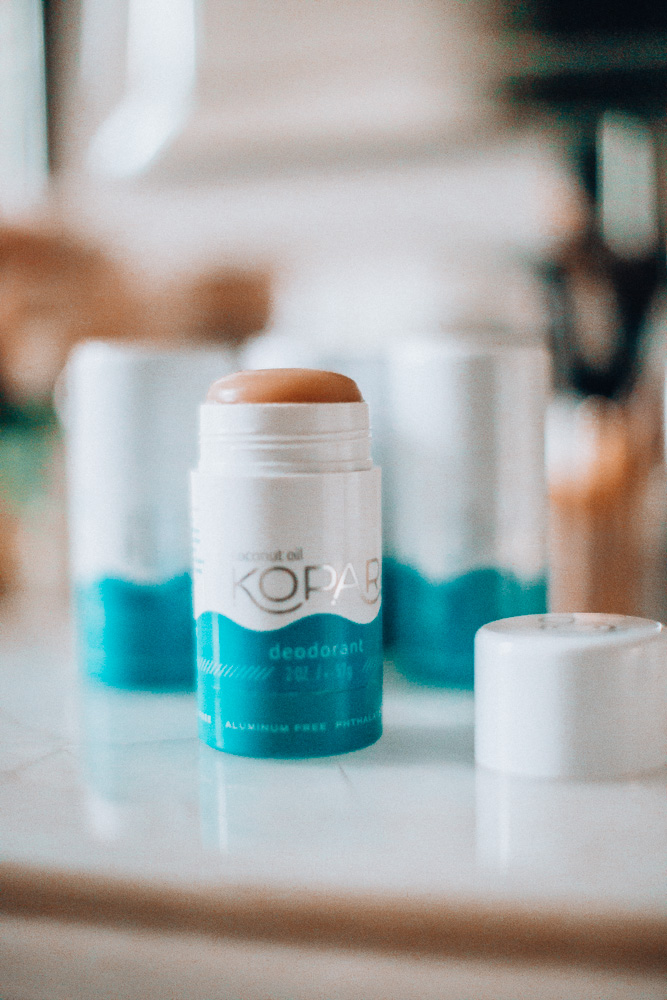 If you've been on the fence about trying natural deodorant but aren't sure it works or why you should even bother, these are the four reasons that convinced me.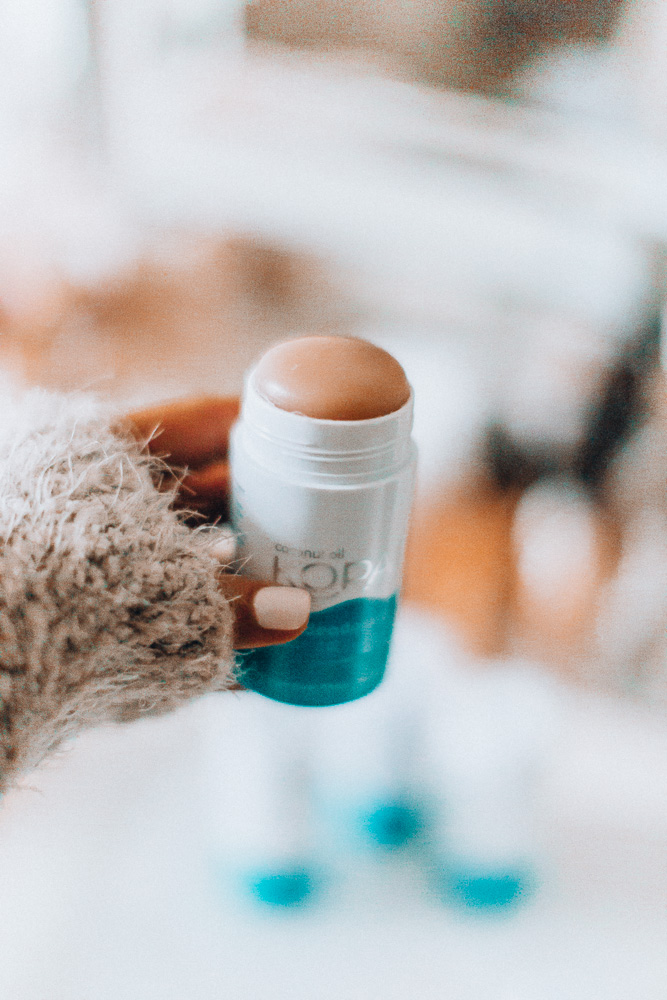 Clean ingredients
Most deodorants contain aluminum, which has actually been linked to causing Alzheimer's and even breast cancer. Scary right? Kopari is aluminum free and uses only the cleanest ingredients in its deodorant. The formula is 100% plant-based, too.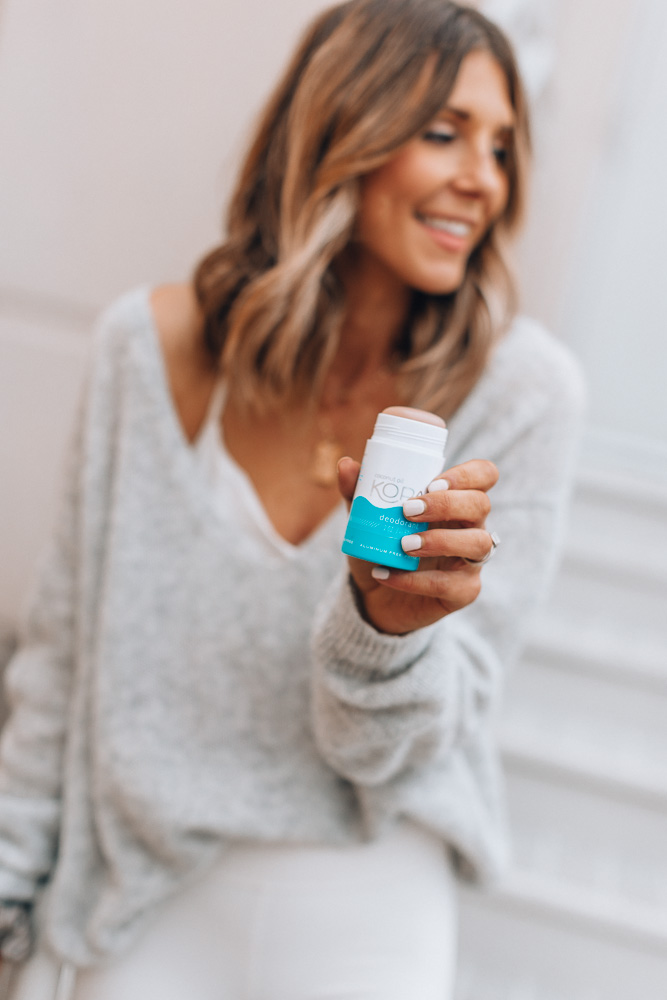 It actually works
Allure named Kopari's Coconut Deo a 2018 Best of Beauty Award Winner. If Allure says it's good, in my book, it is! Plus, I've been using it for a while now and can safely say that yes, it does actually work.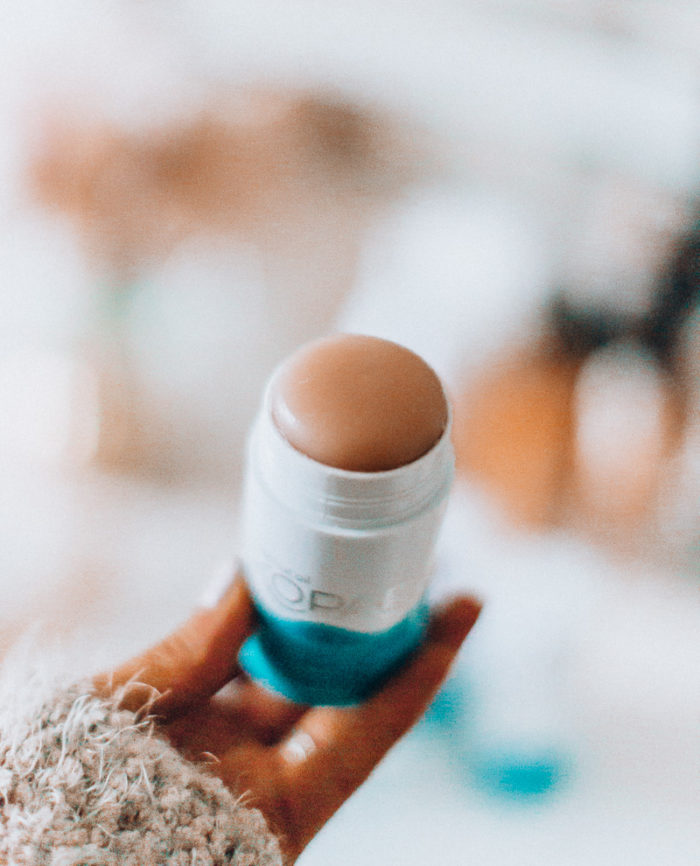 The Smell
Now that I use Kopari, which has a very light, yet sweet smell of coconut, my old deodorant smell is way too strong. It comes across very perfumey to me, which I now know means it's more than likely filled with chemicals. I absolutely prefer the more natural scent of Kopari.
It's one of the most positively reviewed natural deodorants
Kopari has over 1,000 5-star reviews! It's also received some amazing media coverage like this article from Cosmo and this one from Allure. When a product is talked about this much, you know you have to try it.
Have you tried natural deodorant? I can't recommend Kopari's Coconut Deo enough! If you are ordering Kopari Deo for your first time get 25% off with code: CELLAJANE25 -this works for both the Deo or the Deo Subscription during the month of October.
Remember**
When making the switch to a clean deodorant, you might experience a short detox period. Don't sweat it! Possible pit detox stages, here's what to expect:
Stage 1: "I'm sweaty and a little smelly."

Your pores are starting to detox and are somewhat plugged.

Stage2: "The funk is real."

Yourpitsareinfullpurgemode.Just washup buttercup!

Stage3: "Smelling better."

Babe

,

you got this.Keep up the detox,your pits are still purging.

Stage 4: "Clean as a coconut"

Smelling fresh, sweating less. Detox finished.

More tips on how to speed up the detox process:

kopari.com/detox
Becky xx

A big thanks to Kopari for sponsoring this post!