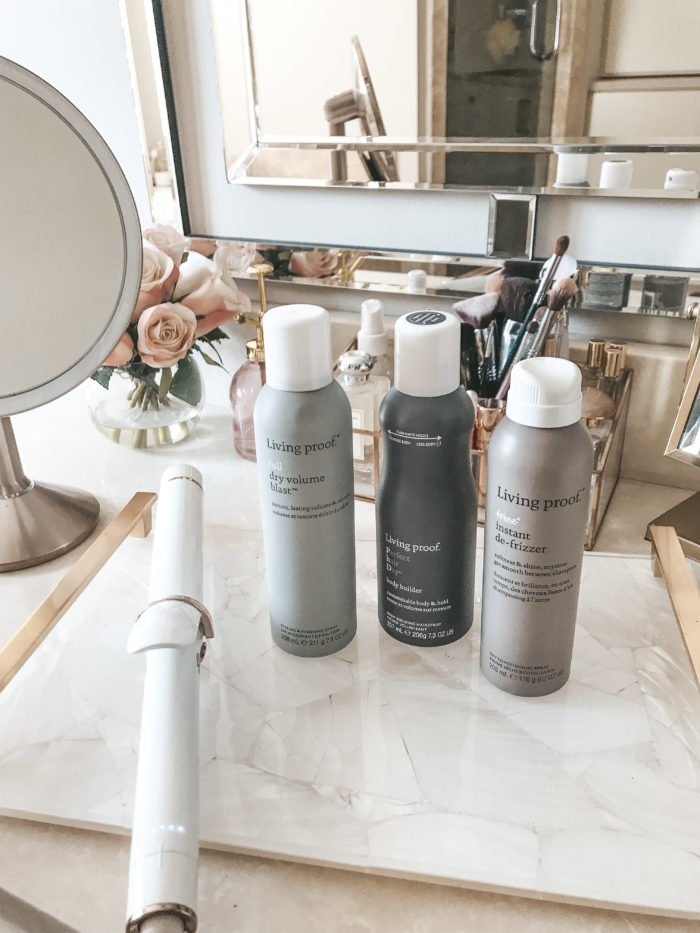 Y'all know how much I love beauty products and when I find something that works, I'm a loyal fan. So today I wanted to share my hair products and tools that I have been using religiously for a while now.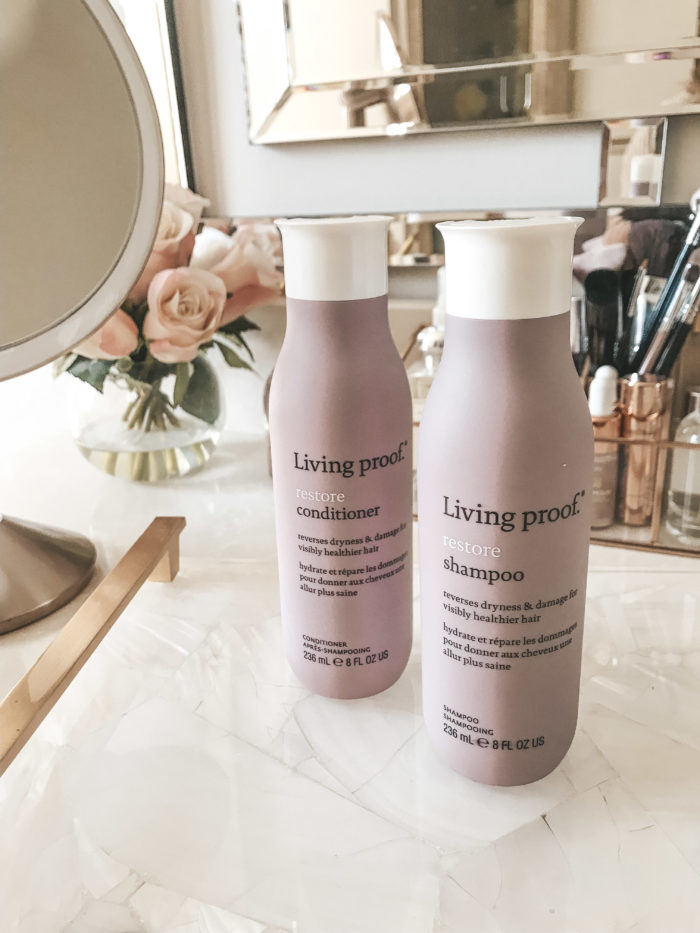 SHAMPOO & CONDITIONER
My go-to shampoo & conditioner right now is Living Proof restore. It's great for the colder months- reverses dryness and damage and leaves my hair feeling strong and soft.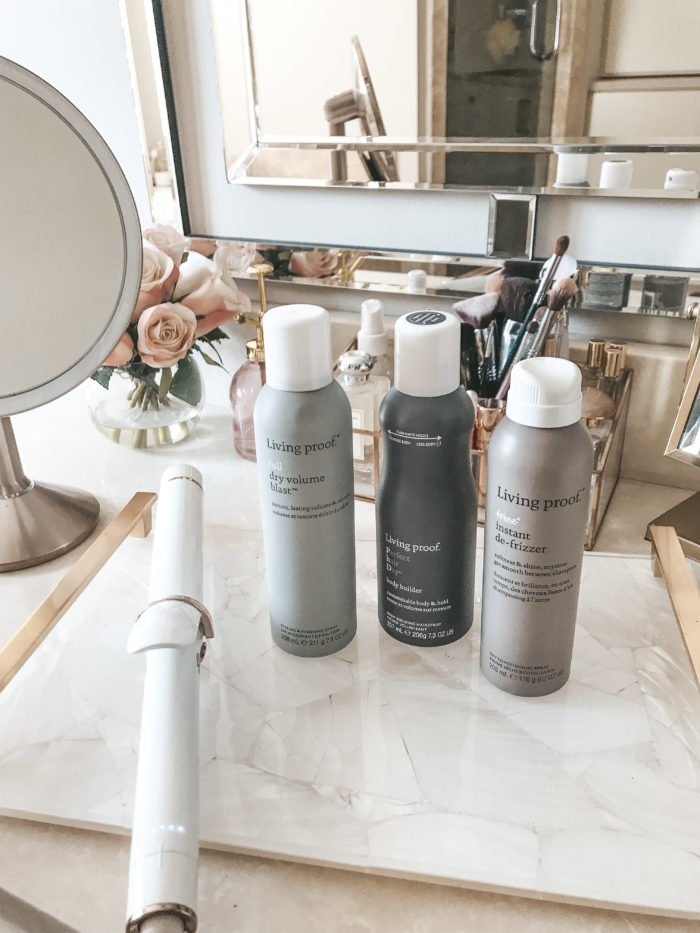 STYLING PRODUCTS & TOOLS
My must-have hair styling products are ones that I literally products I cannot style without. Like I said, when I find something that works, I am a loyal using and use these products on the daily.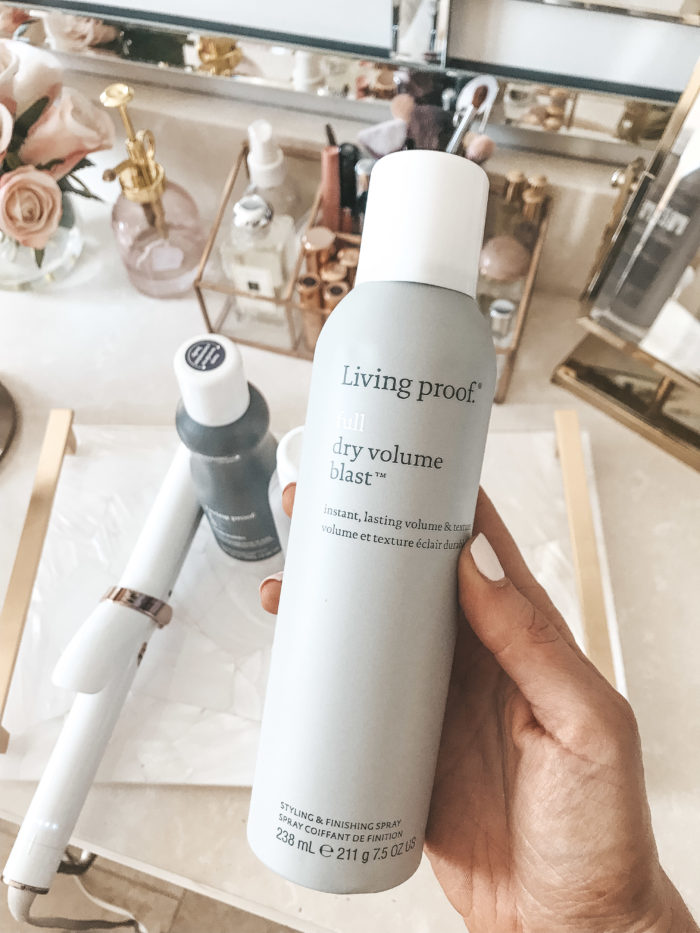 FOR VOLUME
Living Proof full dry volume blast – LOVE this for instant volume.
How I use: I use before I curl my hair. * I take my hair in sections and spray 1 inch from the root and then rub the product in. This adds some grit and texture to my hair and helps the curls hold longer and look fuller. I also use a blast all over after I curl my hair for extra volume.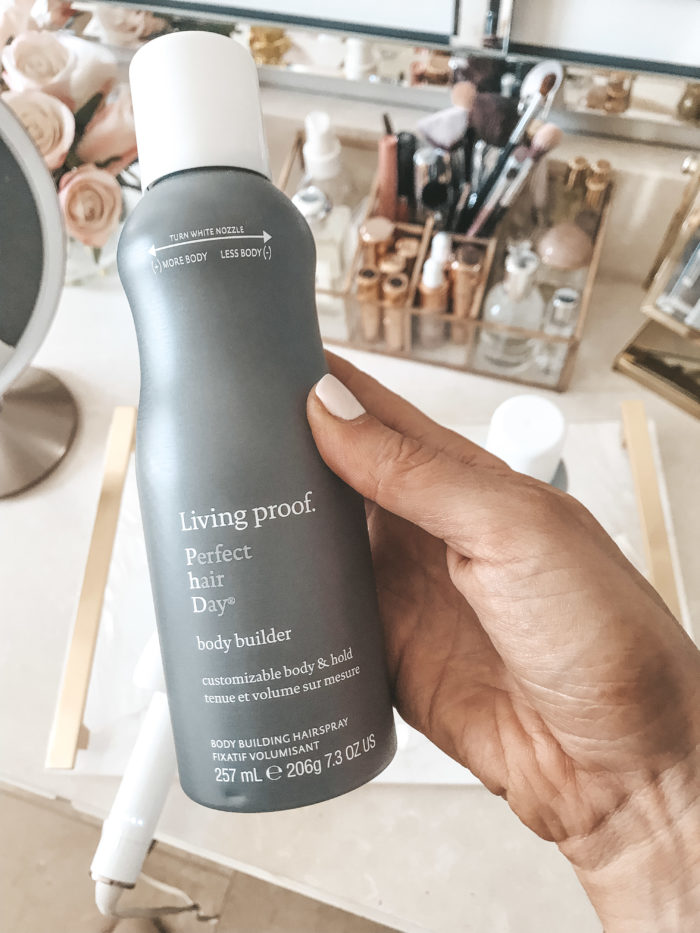 This product is new and amazing! It's customized body builder that instantly adds body to your hair with a light hold (like hairspray but better). I use this before I curl and after I curl. Same as the volumizer it gives my hair some grit and helps my curls last longer.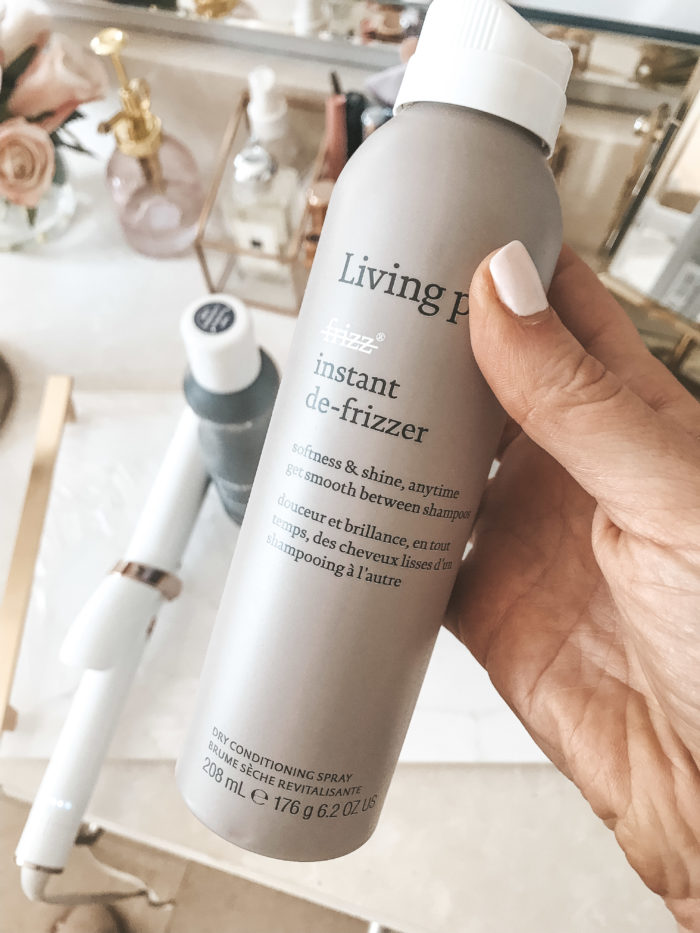 TAME FRIZZ
Living Proof instant de-frizzer 
This is so nice for my 2nd and 3rd day curls since they are a bit more frizzy. It's a dry conditioning spray that instantly tames up frizz on dry hair by adding softness, smoothness and shine. So amazing right! I have a travel bottle in my purse at all times! I use this after I have curled my hair for any fly aways or frizz.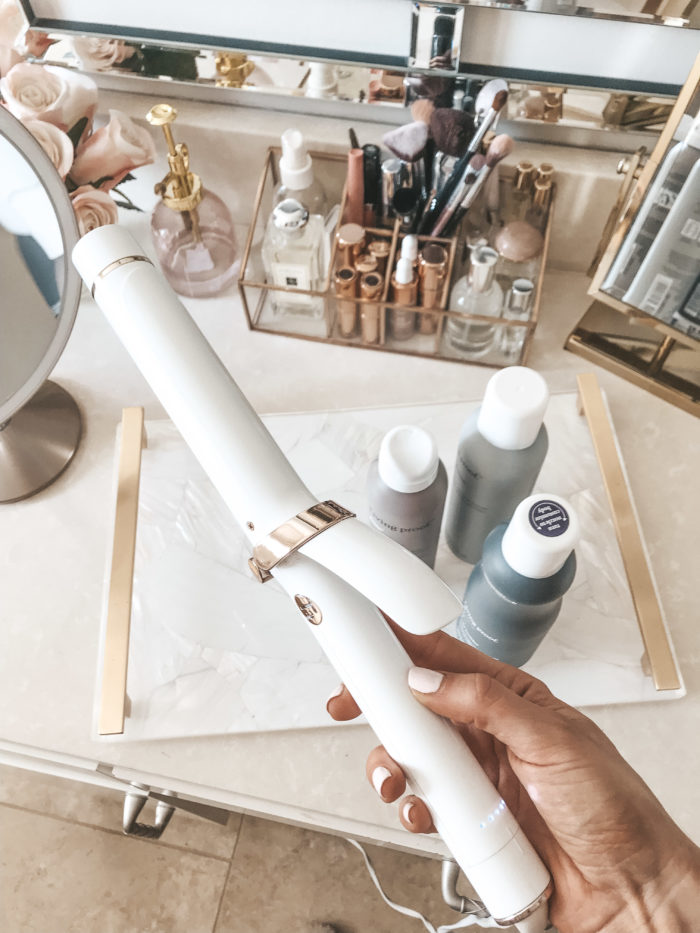 t3 curling iron (interchangeable barrel) 
I LOVE this curling iron! The quality is amazing and comes with a 2-year warranty. My curls last all day long AND all day the next day! And with this style you can change out the barrels for different size curls. I use the 1.25 in for my everyday waves.
Not pictured is the Living Proof Dry Shampoo -which is another product I use daily. I even use on my clean hair for some texture.
Right now Living Proof has offered all Cella Jane readers a great deal! When you spend $23 on livingproof.com receive a free full size Dry Shampoo ($23 value) with purchase on livingproof.com  that's an amazing deal! Use code: CELLA at checkout.
Let me know if you have any questions!
Happy styling!
Becky xx